MY BIRTHDAY/HALF TERM
Luckily my birthday always coincides with a week-long break from school thus providing me seven days to celebrate. This page features photos taken from the last two years' celebrations.

2001
| | | |
| --- | --- | --- |
| | These photos were taken at the famous Glyndebourne Festival, shortly after my birthday. | |
With Joyce...

A rather funny card sent to me by Jessica, Daniel, and the kids. I wonder how much input the kids had in this one...
Scrumptious birthday cake. See recipe
on food page.

Nick with Joyce

Mmm. Reece's Cups. My favourite.

In the garden

2000
This year, we went to two seaside towns, Bournemouth and Torquay. Both places provided wonderful venues to celebrate.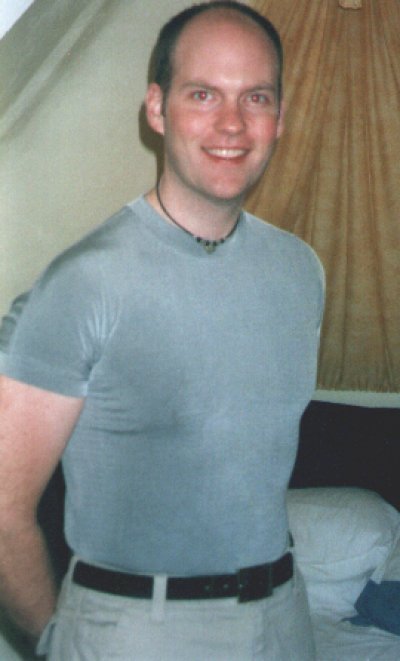 In the hotel room in Bournemouth. The silver shirt and necklace I am wearing are both souveniers from our trip to Greece.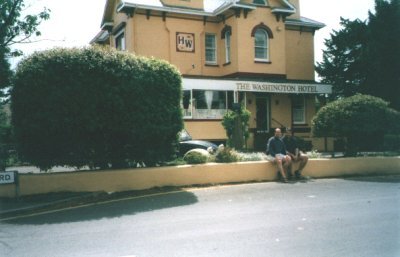 We frequently stay at The Hotel Washington in Bournemouth. The proprietors know us and it is located conveniently close to the "scene". When we stayed there last, the other guests were a young football team whose night time antics made ours seem tame.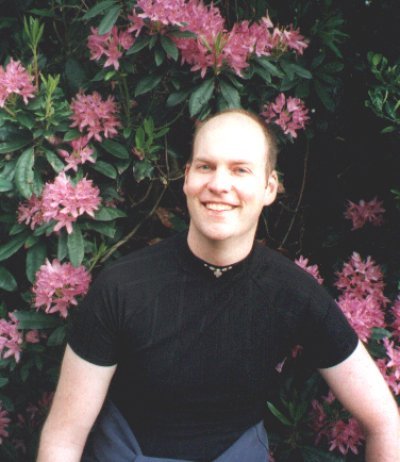 In the park in Bournemouth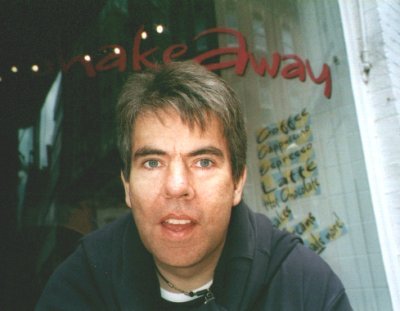 Outside one of our favourite food spots in Bournemouth, Shake Away. We had milkshakes made with chocolate Hob Nobs and fudge brownies. Mmmm.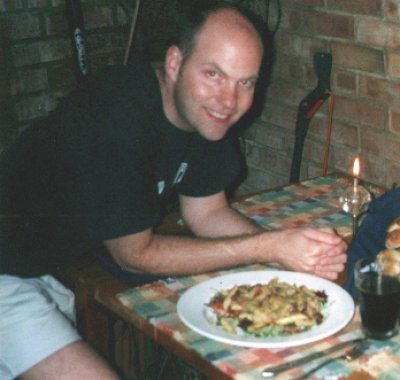 A birthday week meal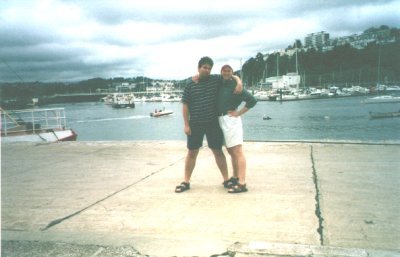 Happy on the quay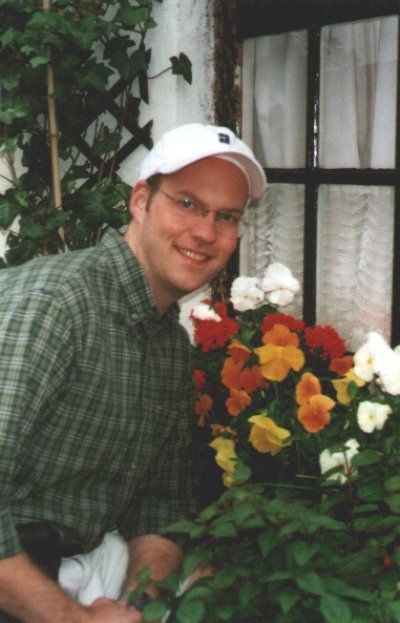 Outside a restaurant in Torquay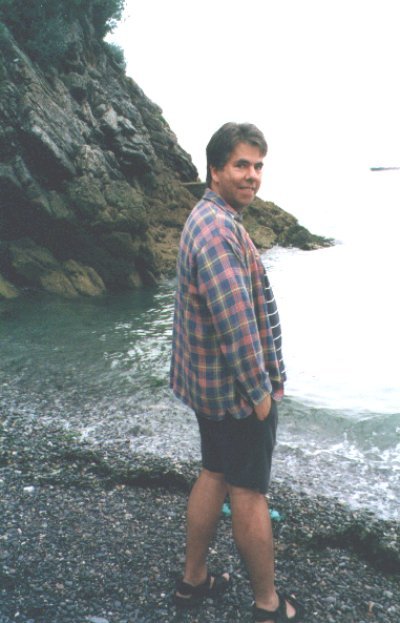 Nick gazes out to sea hoping to glimpse a sailor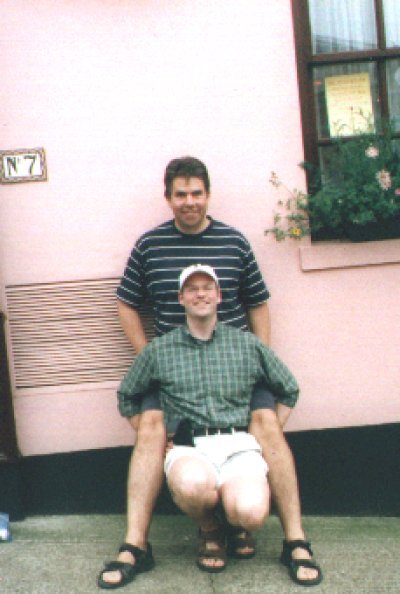 Outside a friendly pub where we played several games of Connect 4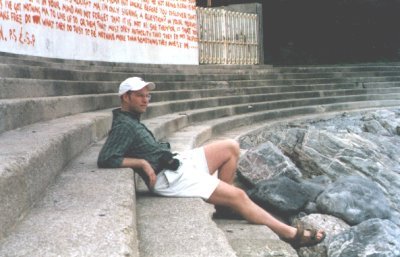 Reclining on the steps by the sea