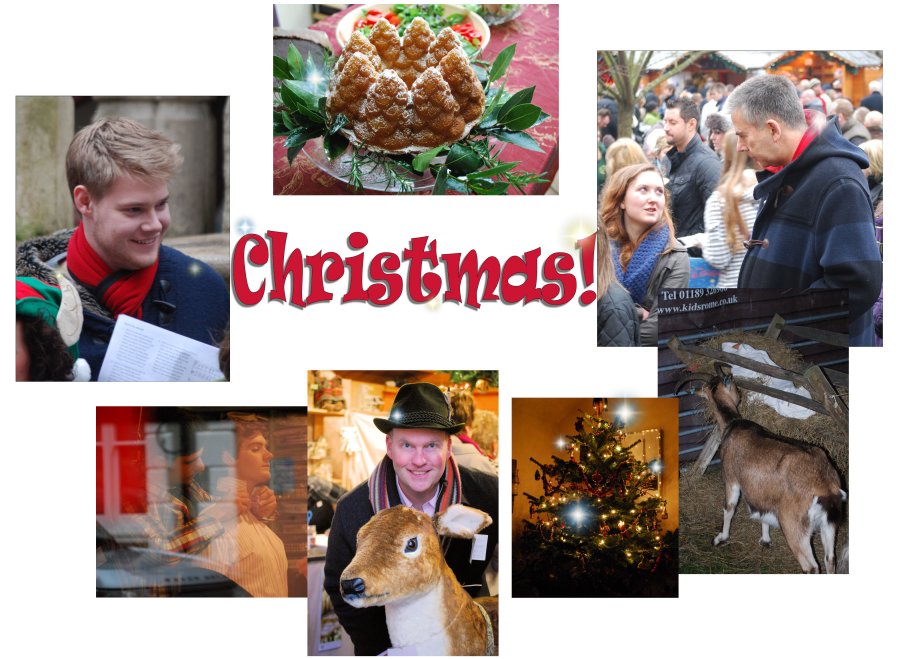 (Clockwise above) Nigella Lawson's Spruced Up Vanilla Cake, local Christmas market (including goat eating Baby Jesus), our wonderful tree, and some boys getting in the festive spirit.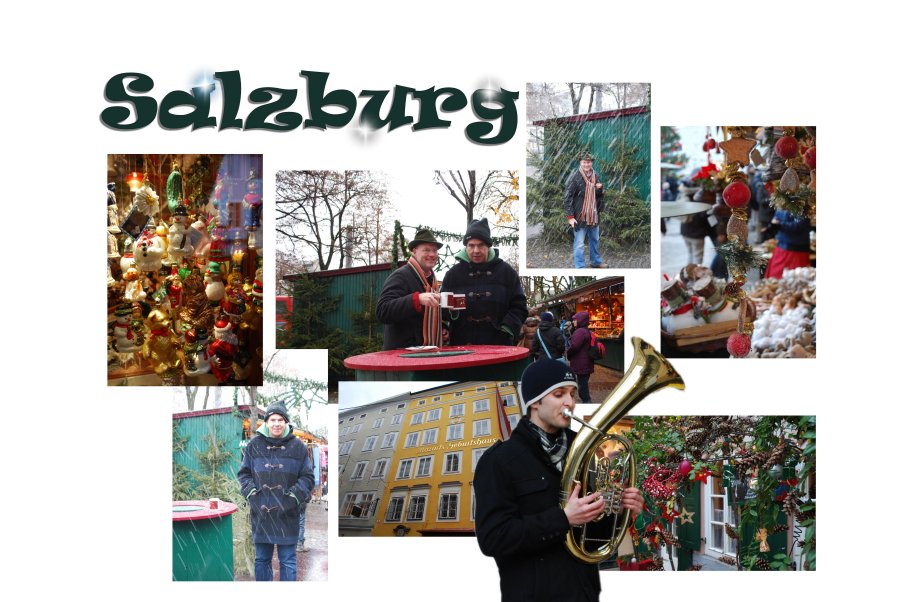 In 2011, we made a visit to the most Christmassy of places - Salzburg. There was snow on our first day and we headed for the market at Mirabelle Platz.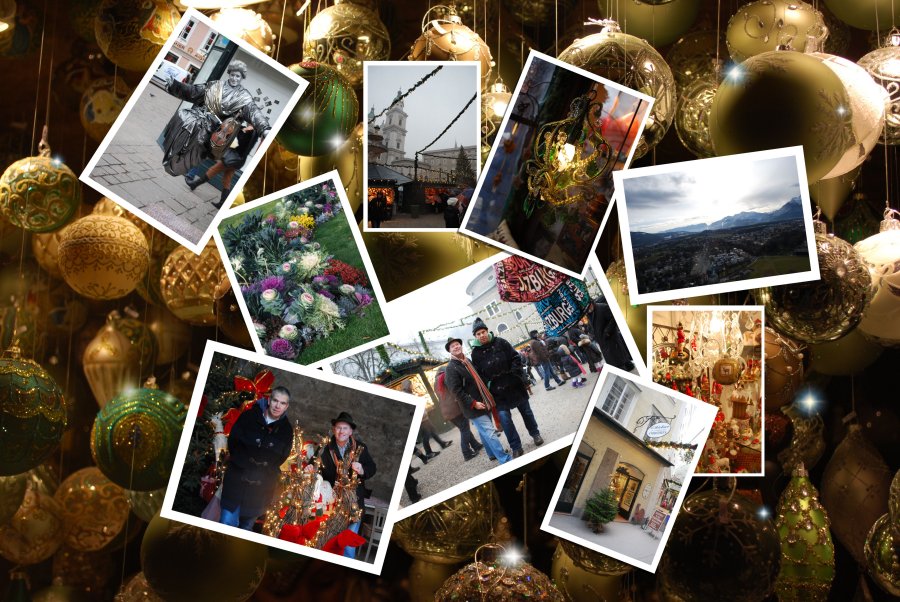 We collect ornaments wherever we travel, and several came from the antique shop shown. We also liked the floating busker and the planted cabbages as street decoration.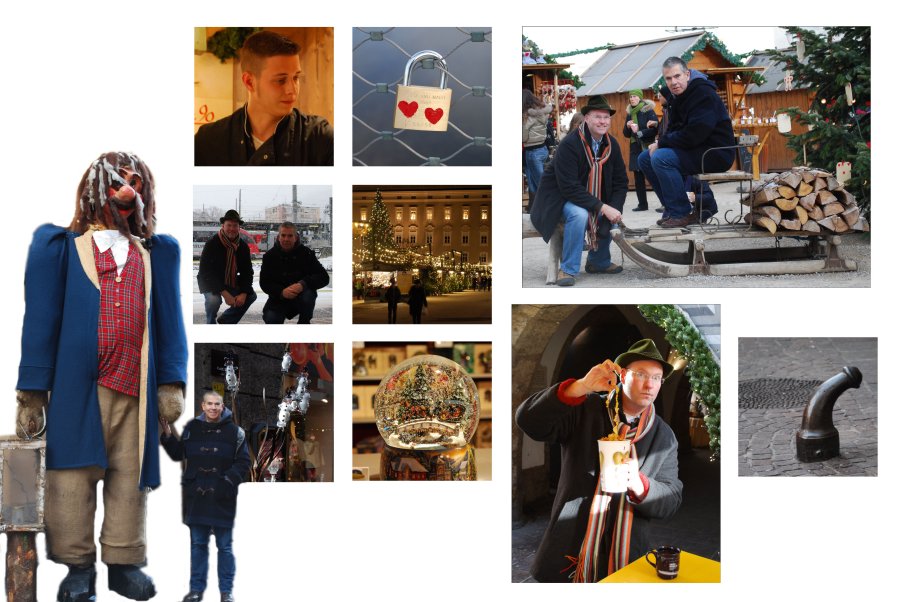 Innsbruck has one street decorated with fairy tale characters. The curly fries were made with a power drill! We saw the padlocks symbolizing love in Venice, too.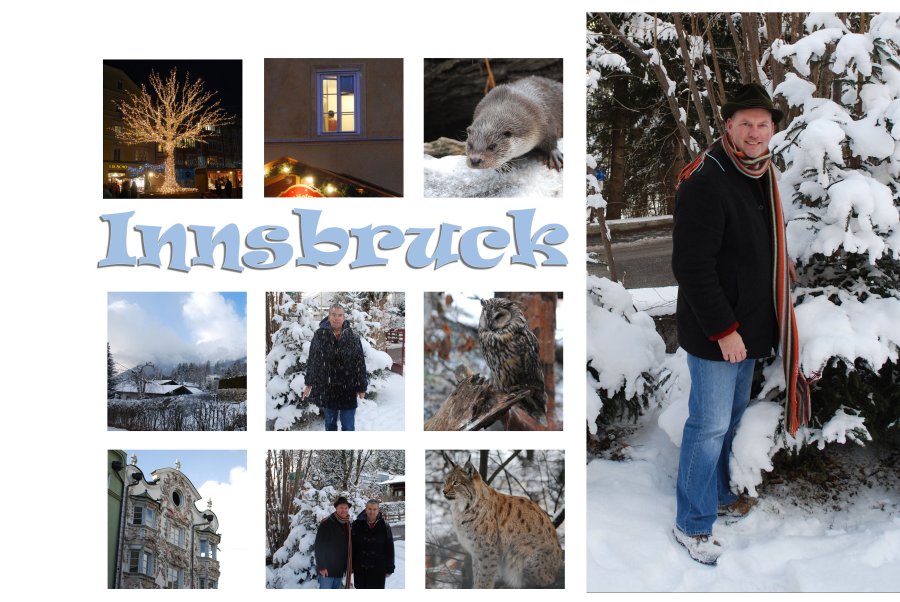 (Above) Winter animals at the Alpine Zoo and an oft-cited Been-Go sighting of a man dressing in an upstairs window.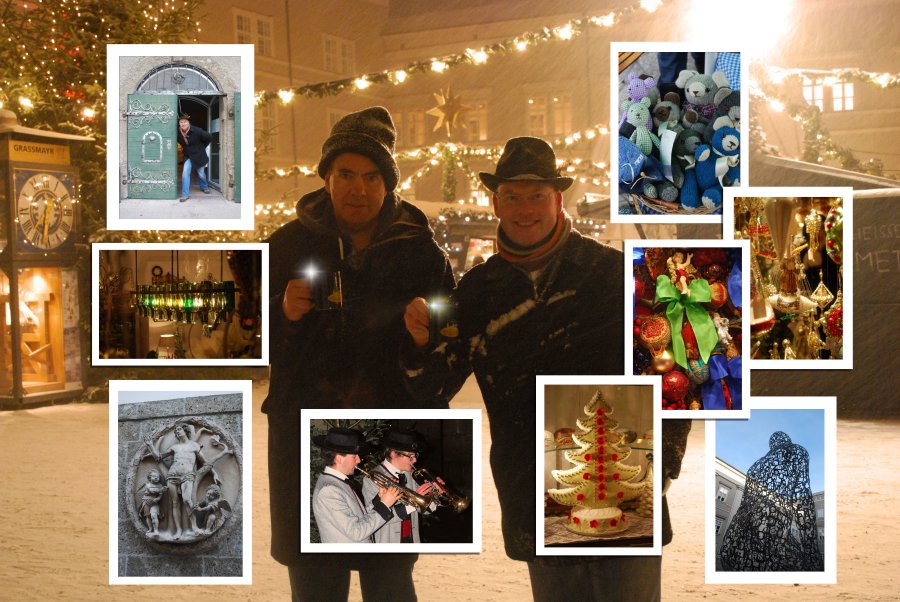 Salzburg sights including a coveted bottle chandelier and knitted market teddy bears, as well as some Tyrolian musicians playing carols.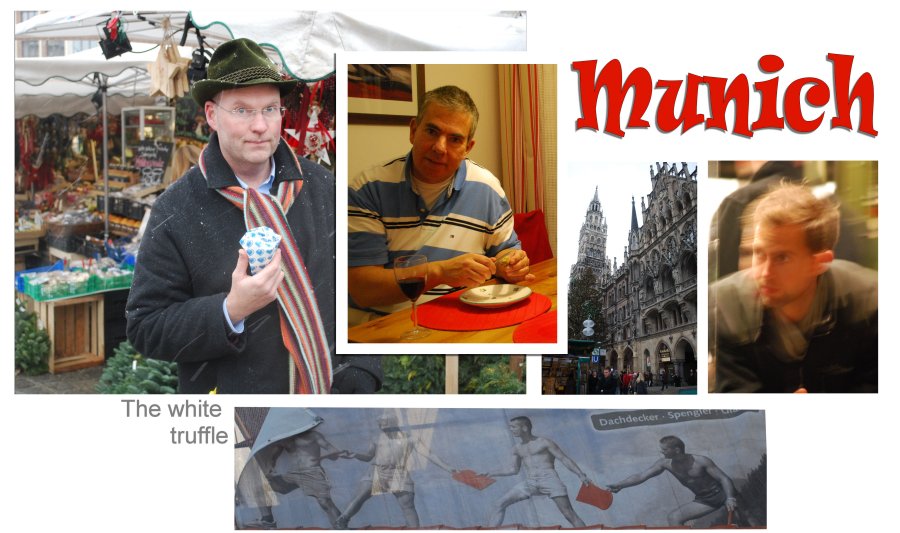 A day trip to Munich was both rainy and snowy and resulted in the impulse purchase of a white truffle, which we enjoyed over pasta.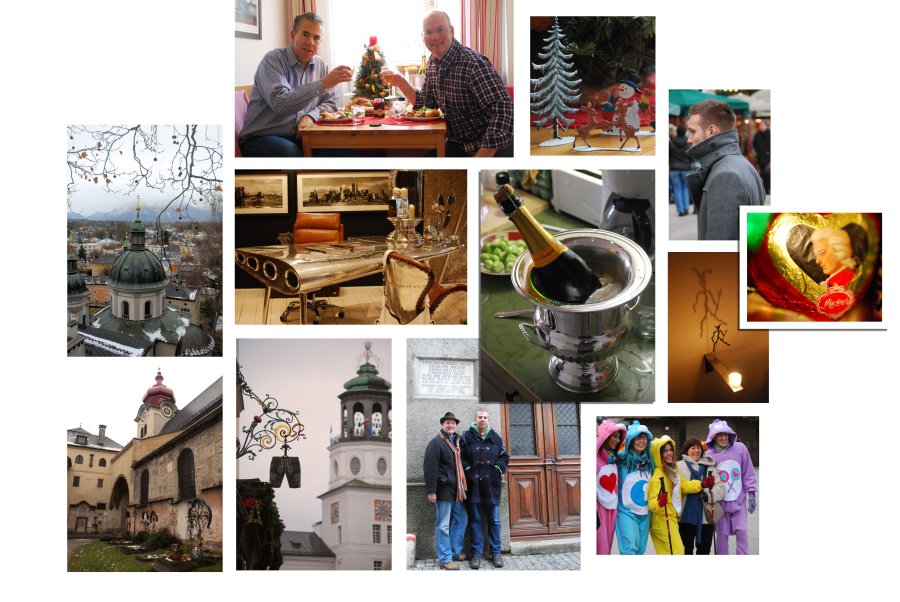 (Clockwise above) Christmas dinner, pewter decorations from Innsbruck, Christian Boltanski shadow art, "zany" Australian Care Bears, Josef Mohr's house, Nonnburg Abbey, a really cool desk and our new ice bucket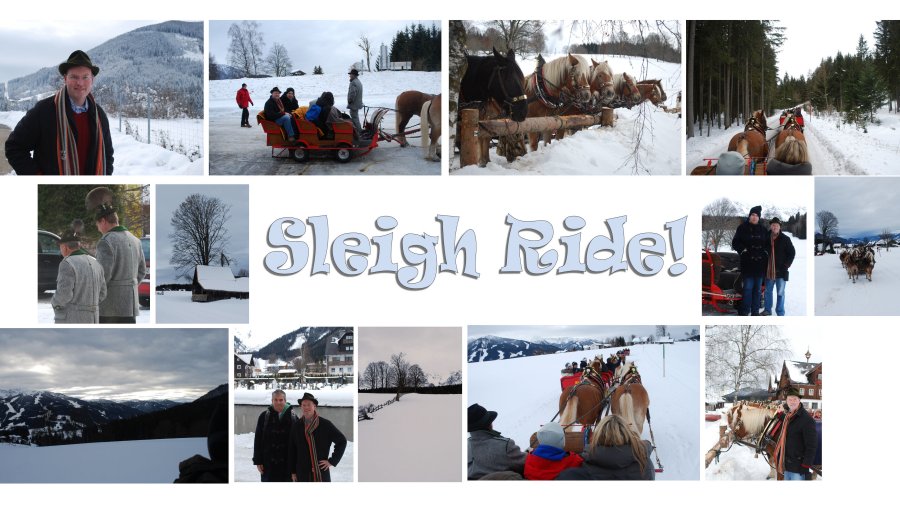 One of the highlights of our trip was a Boxing Day sleigh ride through the Alpine countryside. We stopped for glühwein halfway through.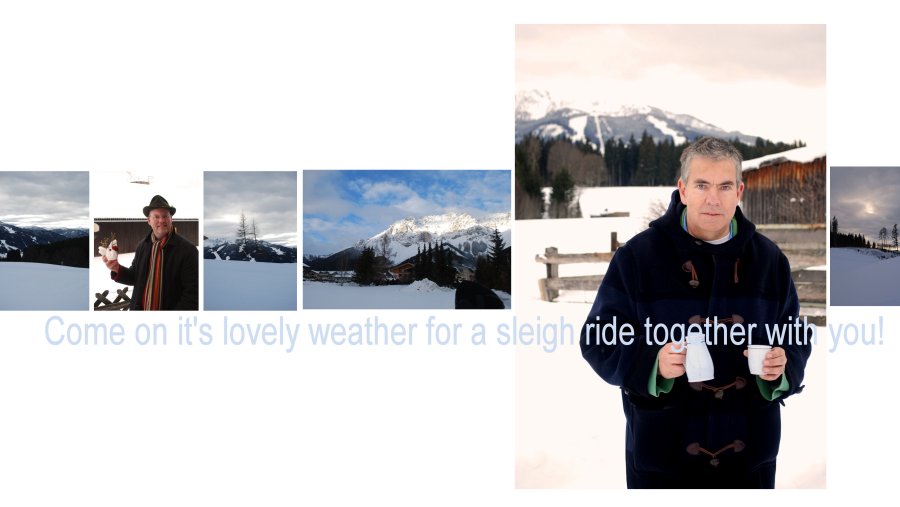 I made a snow Rudolph with a frozen rose as his red nose.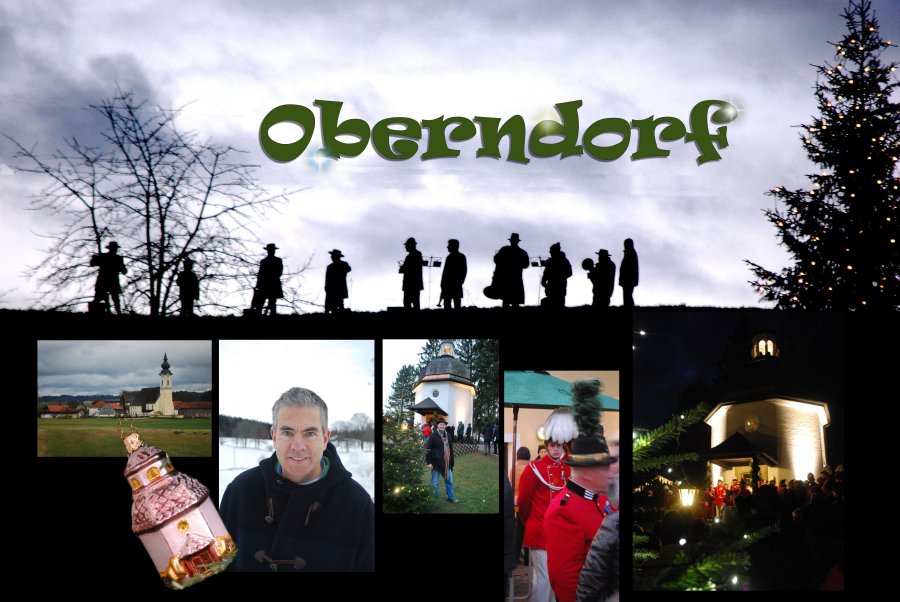 Christmas Eve mass at Oberndorf, where Stille Nacht first premiered. It was a moving service attended by hundreds of people.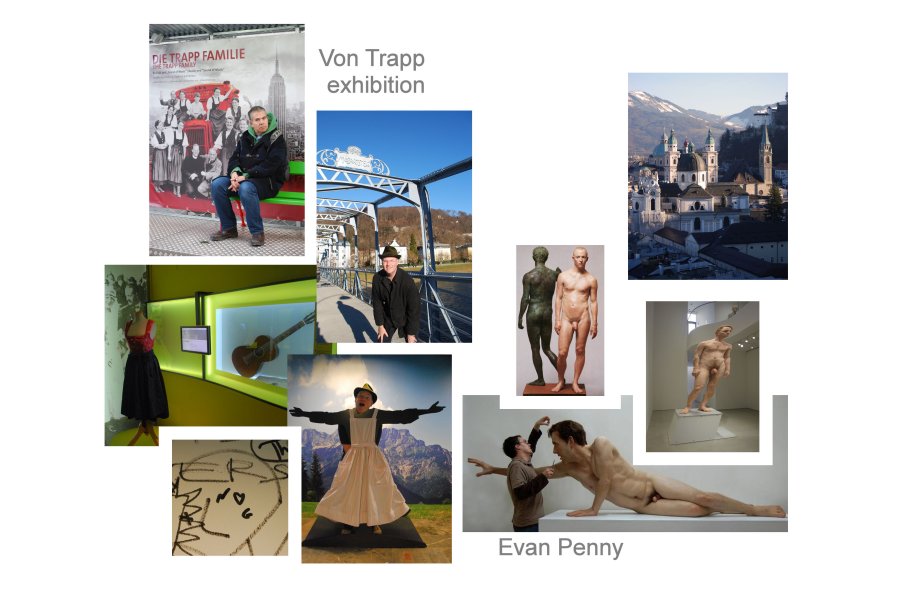 We saw the real Maria Von Trapp's dirndl and guitar and an exhibition of ultra-realistic sculptures by Evan Penny.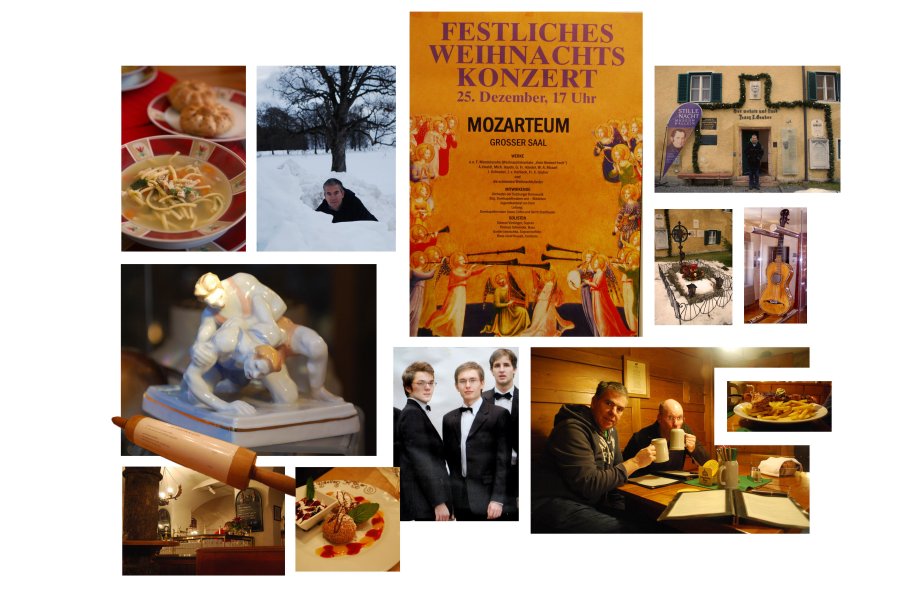 (Clockwise, above) leftovers soup, A Christmas Day concert with the boys in tuxes singing Stille Nacht, Franz Gruber's house in Hallein, wonderful meals at Bärenwirt and Zum fidelen Affen, and the 1950s Russian porcelain sculpture of two wrestlers we bought as a souvenir.