Cute Guys
These are some of the men we saw on our travels.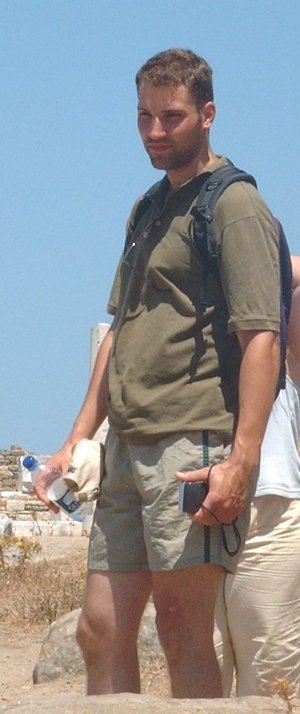 The man from Delos. Seen later in town.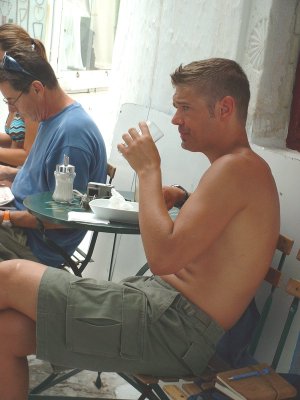 This nice man lives in New York and was eating at Piccolo, our favourite sadniwch shop.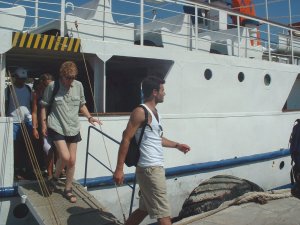 Coming off the boat from Delos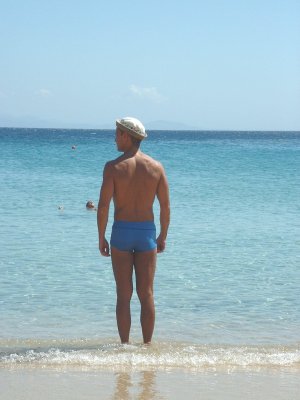 On the beach at Elia

Eating gyros at Jimmis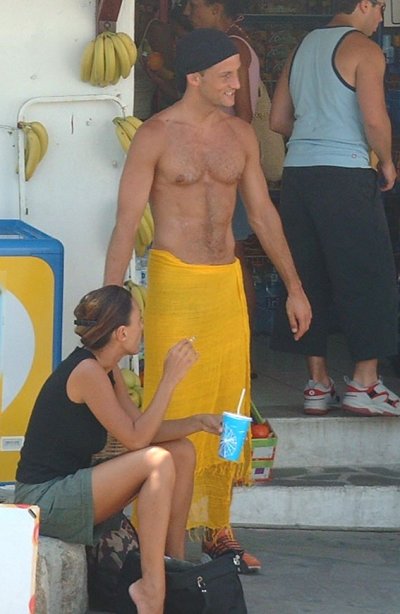 Outside the supermarket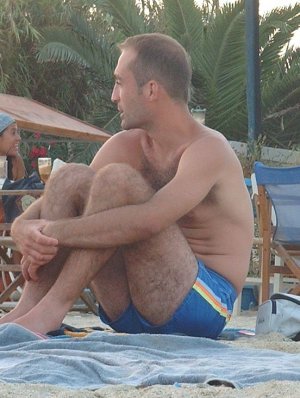 On Ornos beach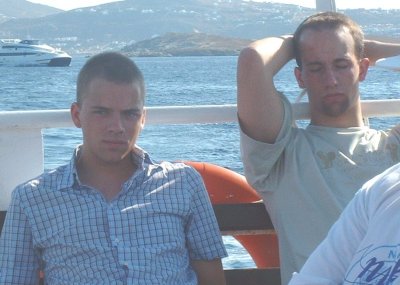 On the boat to Delos. Natural pose? I don't think so.