VISITING FRIENDS
I enjoy having friends visit, and most people reading this page are welcome to come sample Southampton hospitality.
ALAN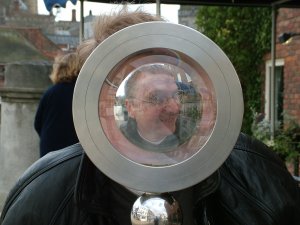 Click to see photos from Alan's visit
CHRIS and ANDY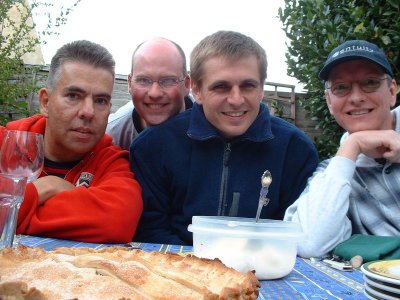 TIM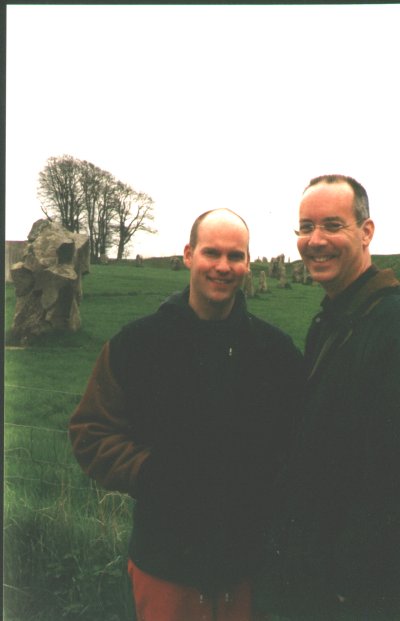 Hot on the heels of the Foot and Mouth crisis, Tim came to visit over Easter, 2001. We went to Avebury and Stonehenge, but had to settle for looking at each from a distance.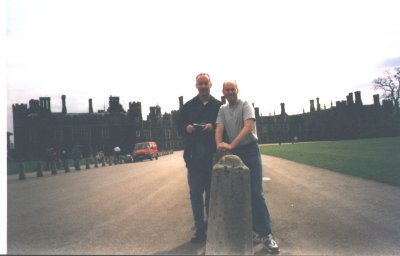 Hampton Court Palace satisfied the Anglophile in both of us.

PHIL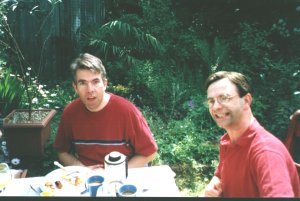 Nick and Phil in the garden

KATHY AND JUILE-ANNE
Kathy and Julie-Anne came to visit in the summer and I took a few photographs before they were off to explore Scotland. The were the finest of houseguests, bringing us maple syrup and glass coasters as gifts (although the request for a Canadian Mountie is still unfulfilled).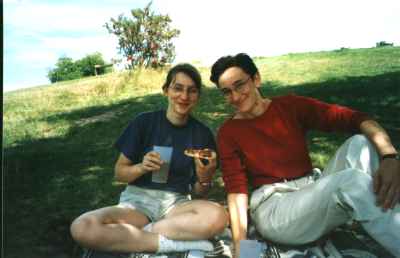 Julie-Anne (L) and Kathy(R) Eating homemade pizza on Southampton Common.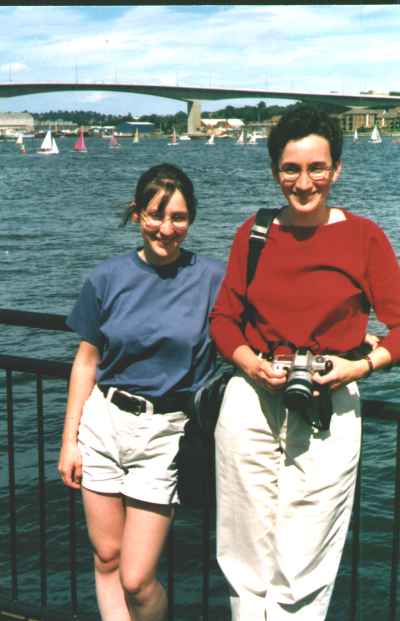 We walked along the sea wall at Ocean Village and saw colourful sail boats in the harbour.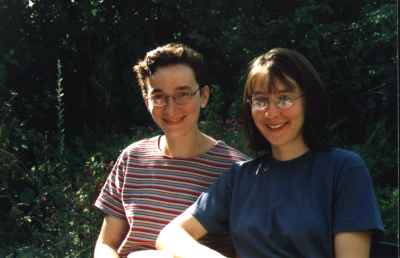 They must be thinking of Canada...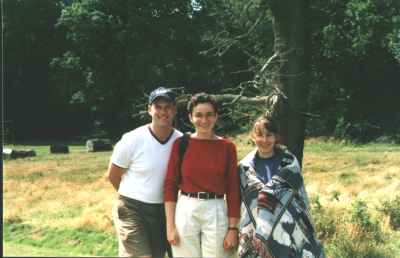 Three - well, two and a half - horn players on Southampton Common. Julie-Anne was cold!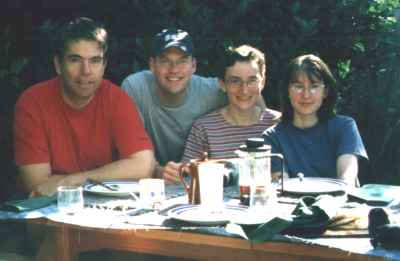 The four of us at breakfast. We had pancakes, bacon, and maple syrup.