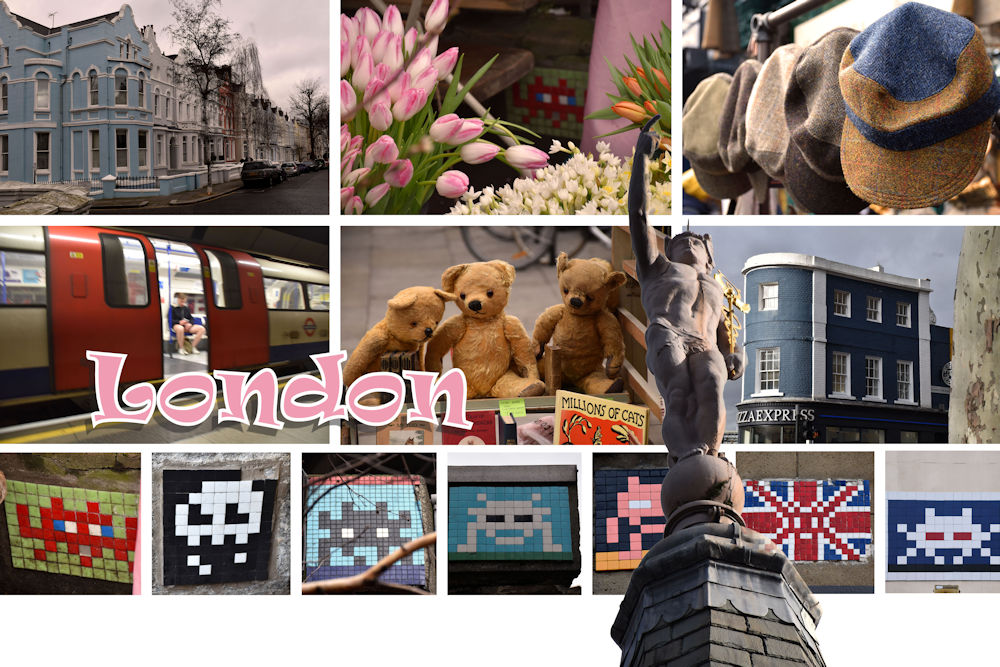 We returned to London for a weekend in January to flash some Invaders and to see Company. It led us to new and exciting places. .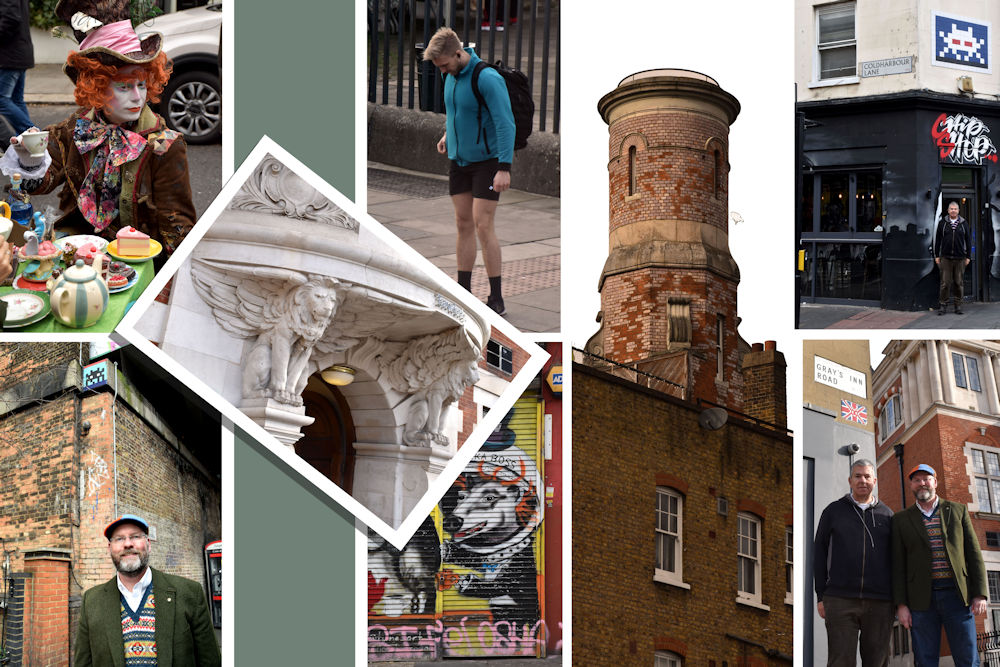 Invader hunting took us to Notting Hill, Portobello Road, and Brixton, where we saw the largest one of the day.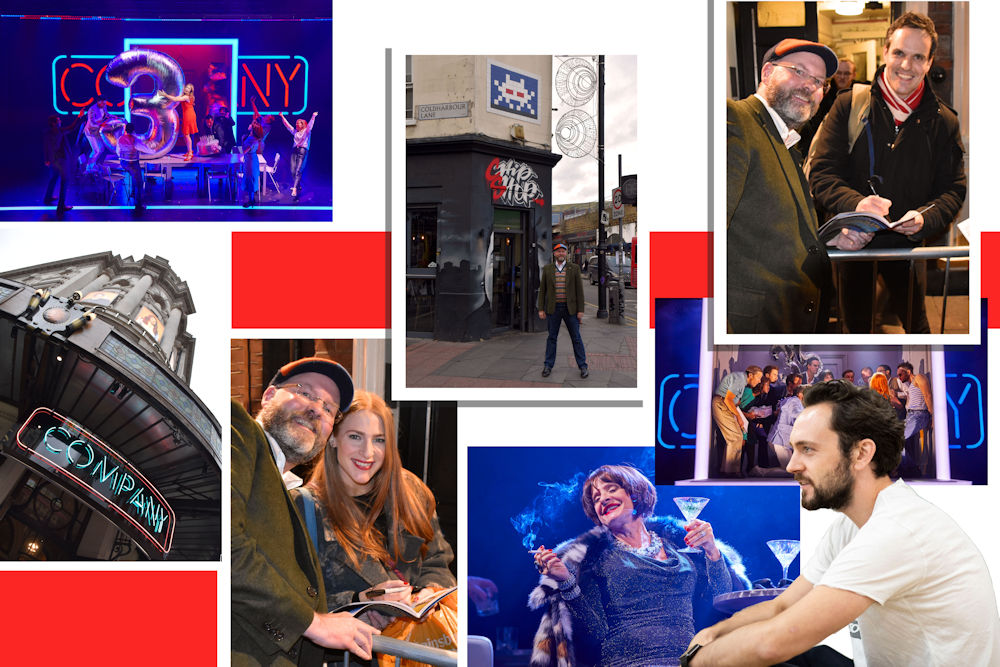 My Christmas present from Nick was tickets to see the new production of Company. The show was fantastic and I got Rosalie Craig and Ben Lewis's autographs afterwards. Patti LuPone and Mel Giedroyc both hat "meetings" at 10.30 p.m. and so didn't come out the stage door.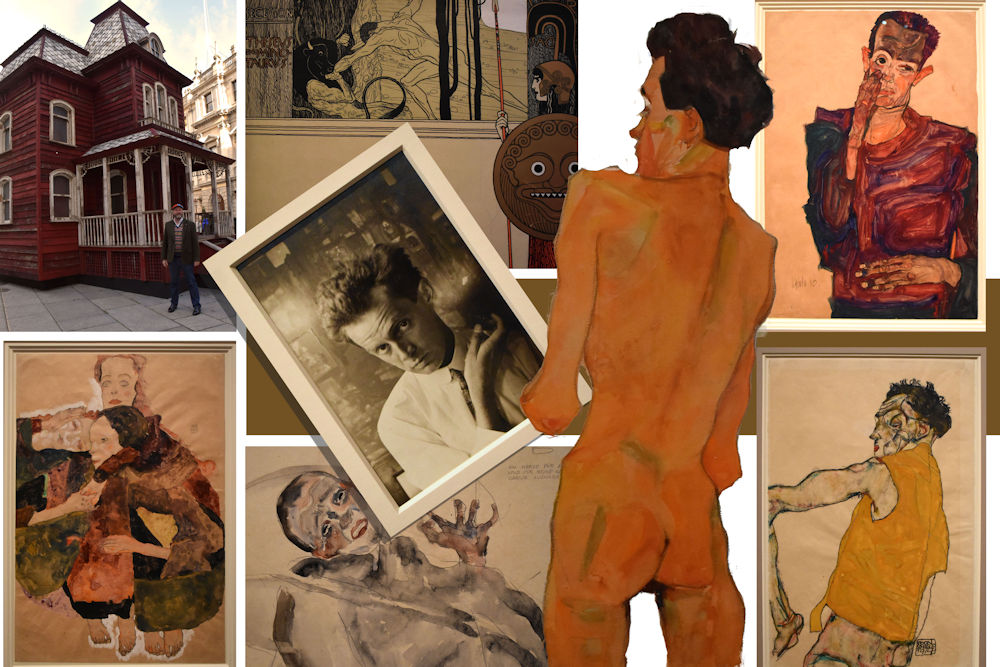 The next day, we went to the Royal Academy to see the Klimt/Schiele exhibition. We had seen much more of their work in Vienna in 2008, but it was fascinating to see these drawings and paintings in London.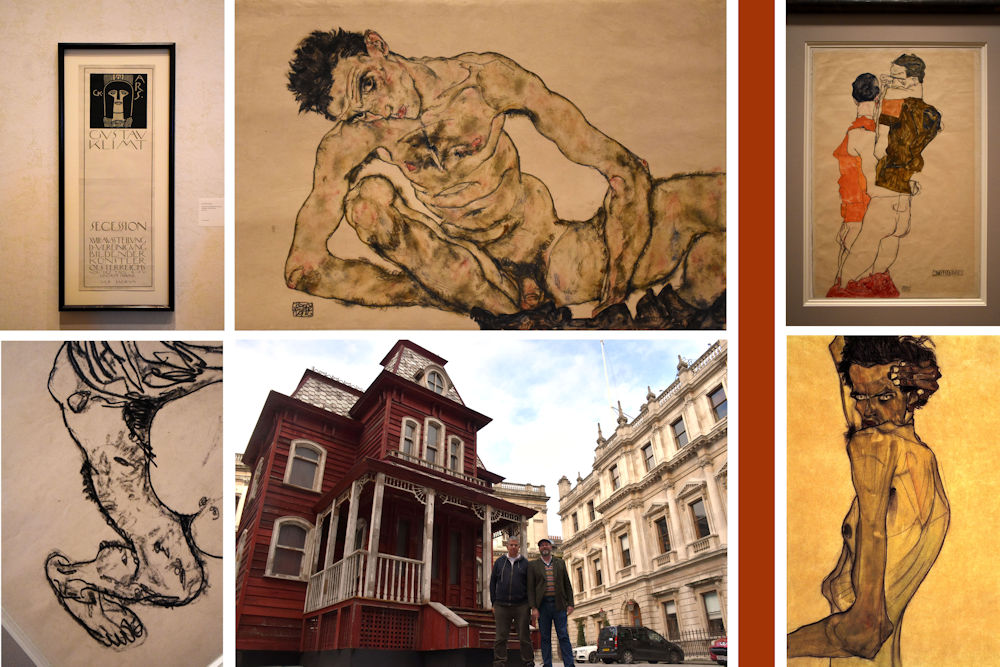 Great Secession artwork, nudity, and the PsychoBarn by Cornelia Parker