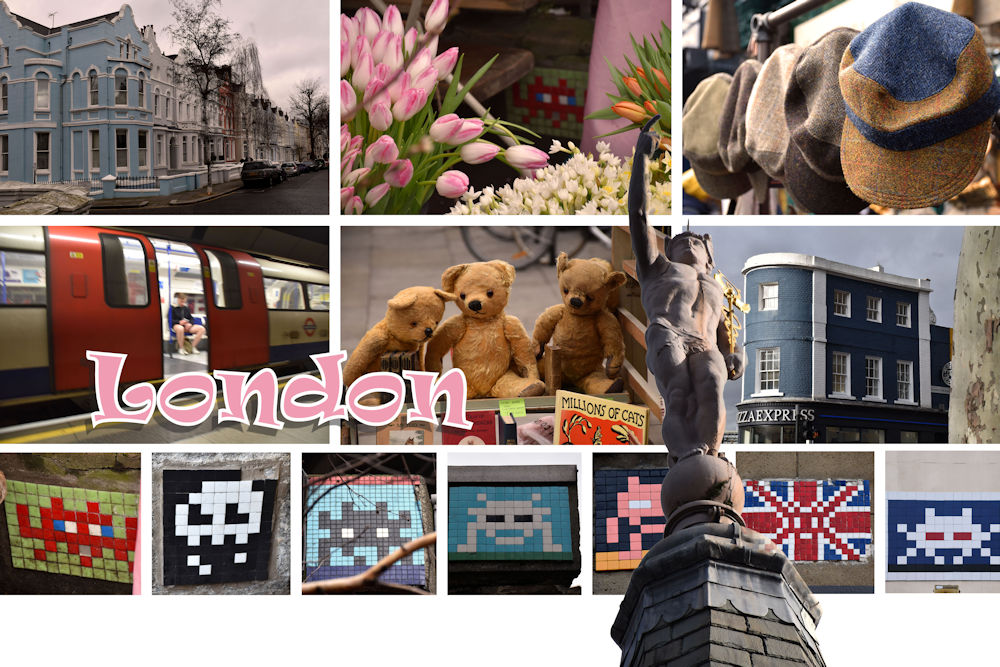 We returned to London for a weekend in January to flash some Invaders and to see Company. It led us to new and exciting places. .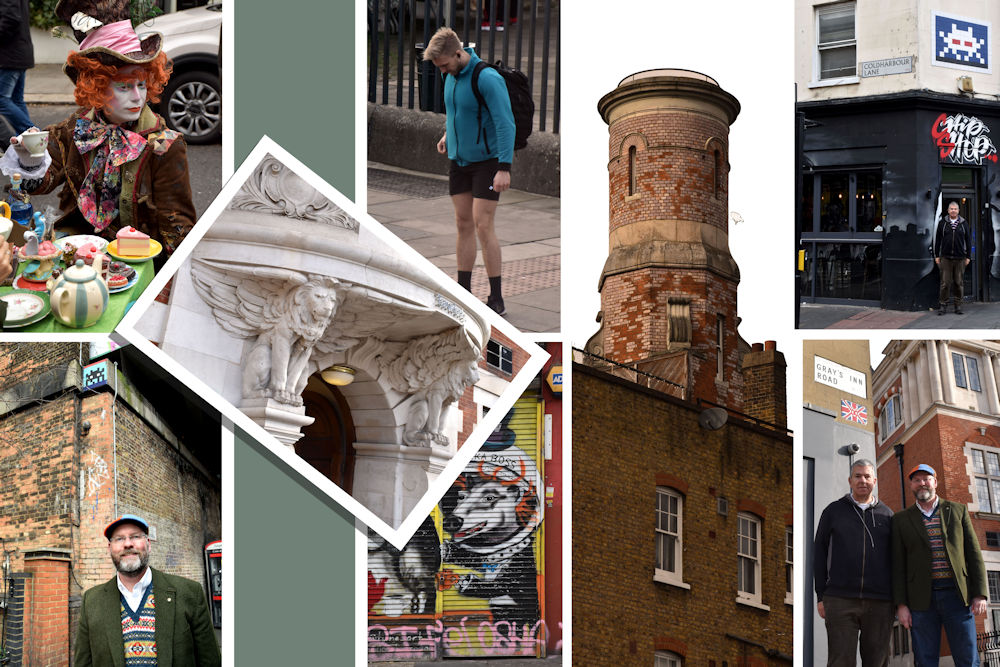 Invader hunting took us to Notting Hill, Portobello Road, and Brixton, where we saw the largest one of the day.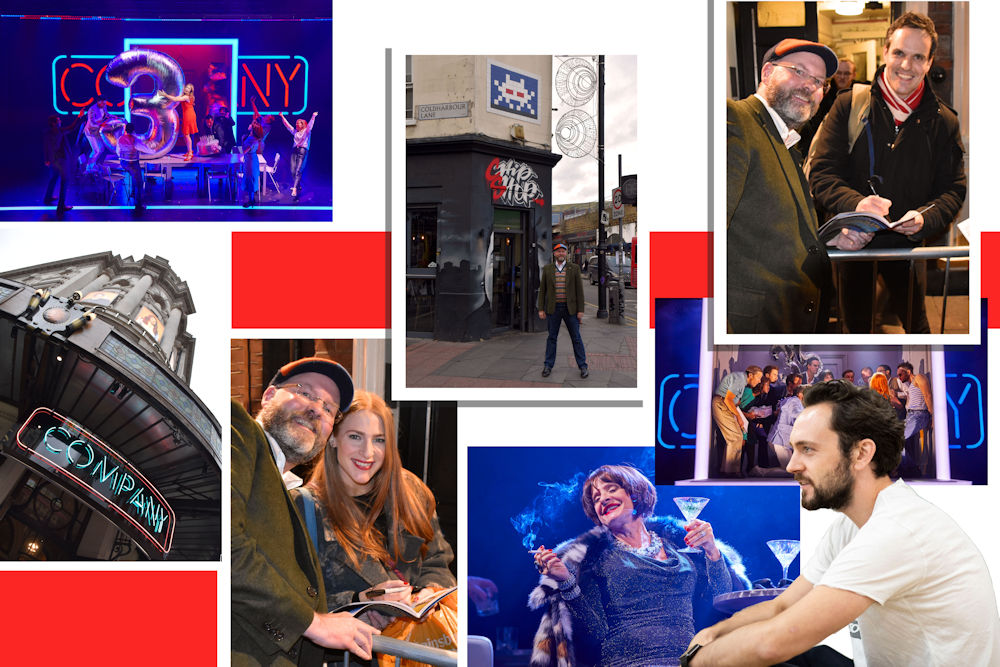 My Christmas present from Nick was tickets to see the new production of Company. The show was fantastic and I got Rosalie Craig and Ben Lewis's autographs afterwards. Patti LuPone and Mel Giedroyc both had "meetings" at 10.30 p.m. and so didn't come out the stage door.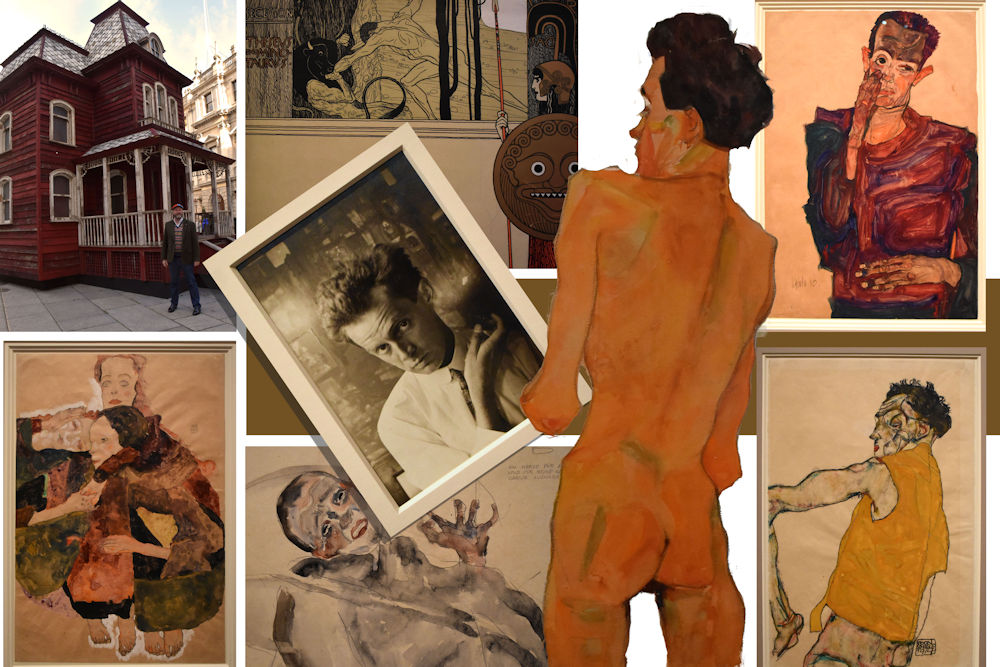 The next day, we went to the Royal Academy to see the Klimt/Schiele exhibition. We had seen much more of their work in Vienna in 2008, but it was fascinating to see these drawings and paintings in London.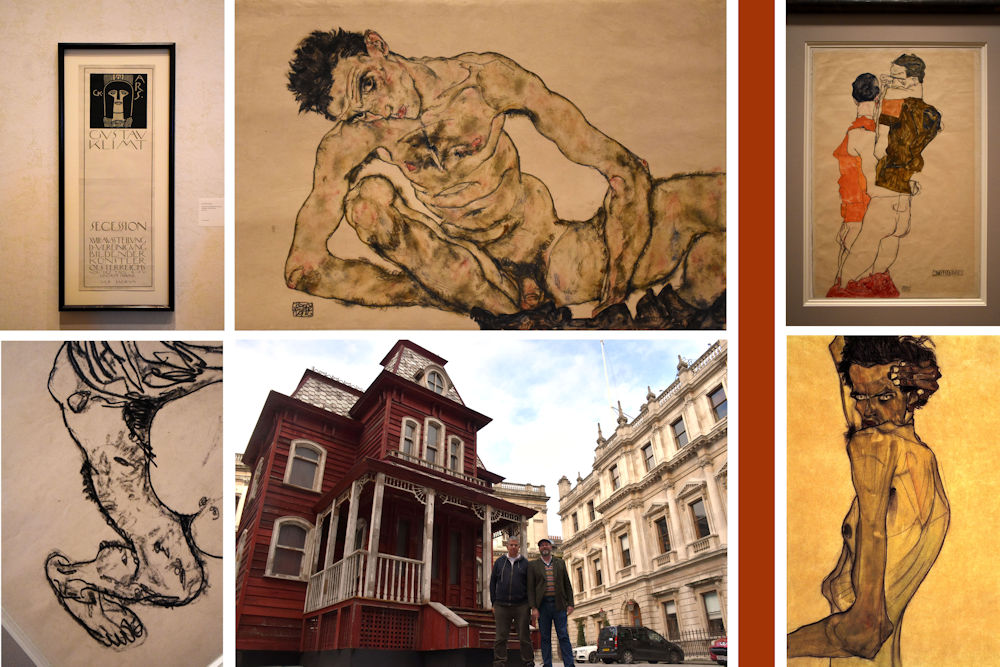 Great Secession artwork, nudity, and the PsychoBarn by Cornelia Parker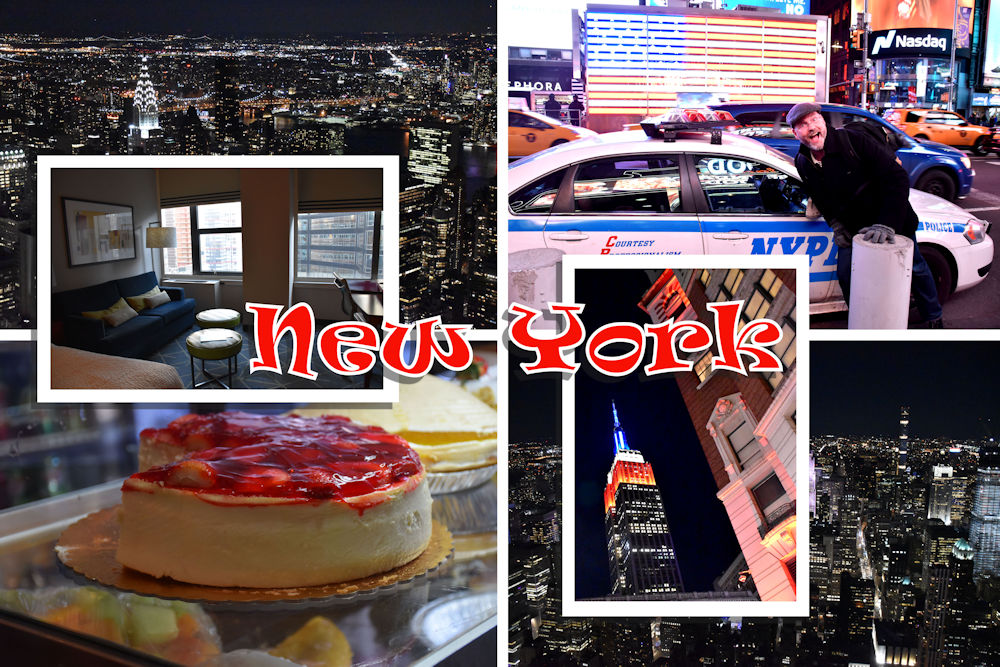 In February, I returned to New York with a school group. Lots of new buildings and businesses since 2013, but most was still familiar. I stayed in a luxurious Marriott hotel room with a great view of the East Side.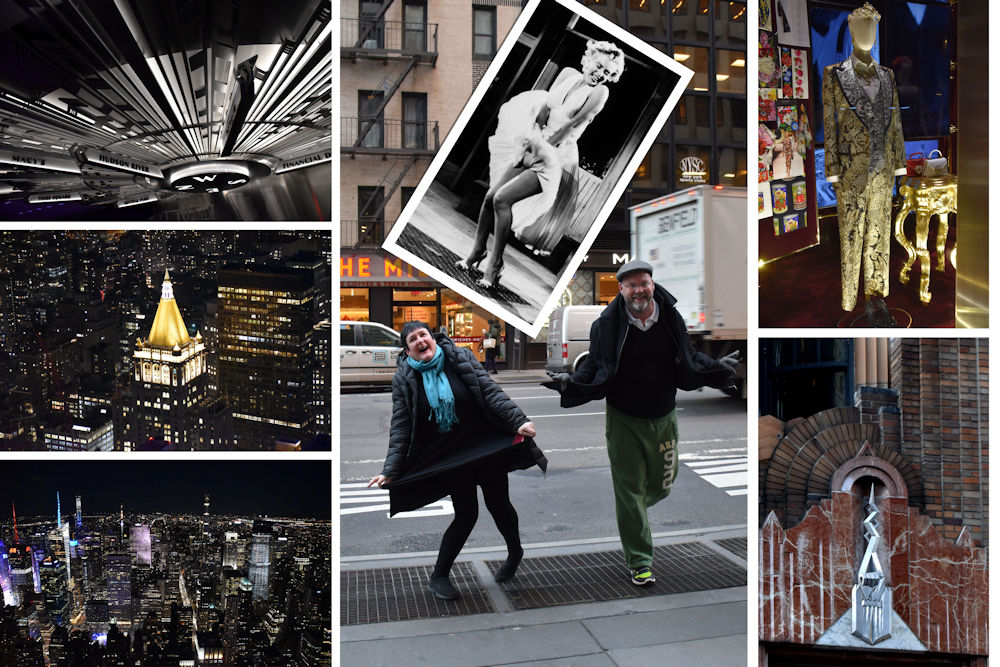 We went up the Empire State Building on our first night. Our hotel was a block away from the Marilyn Monroe subway grating.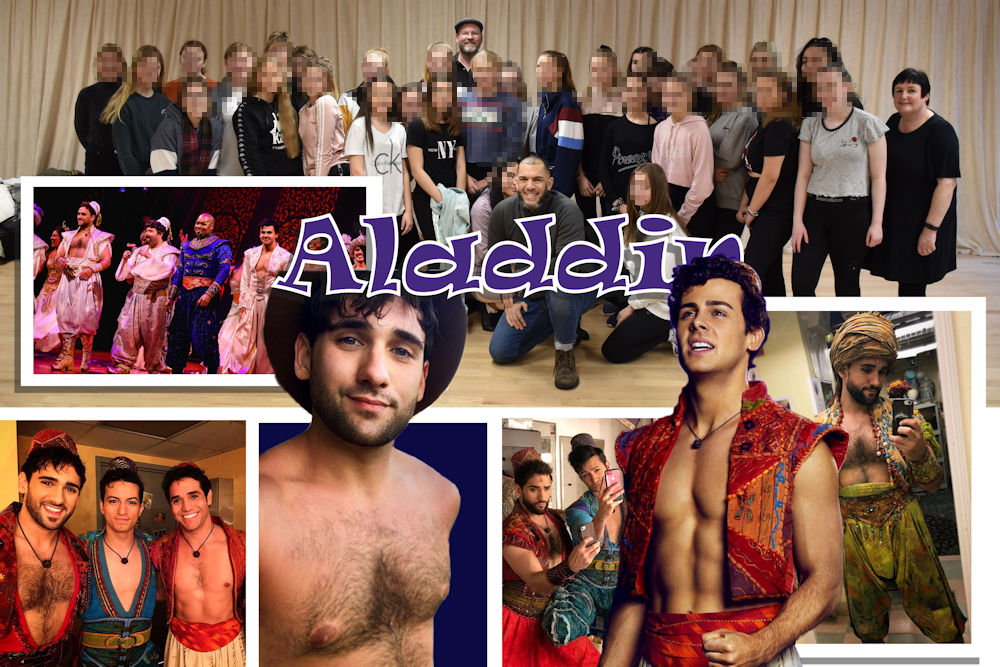 Aladdin was our chosen show and we met one of the cast members who understudies Jafar. My favourite actor by far was Mike Longo, who played Kassim.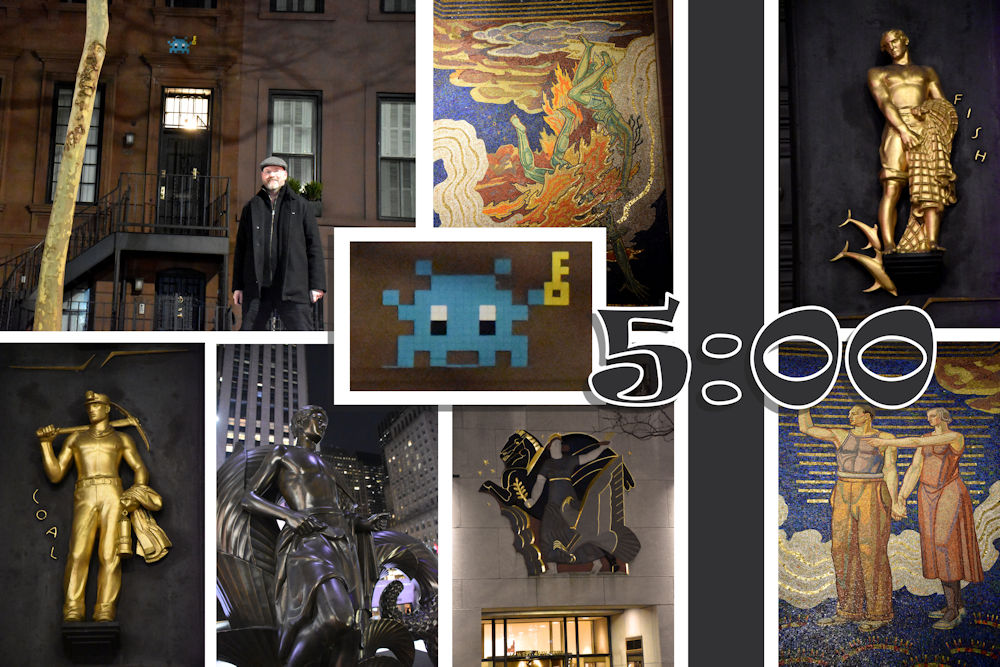 Always an early riser, I went to the hotel gym at 4.30 on Tuesday morning. On Wednesday, I went for a two-hour walk, discovering this residential Invader and lots of Art Deco at Rockefeller Center. Despite all this exercise, I still came home a kilo heavier.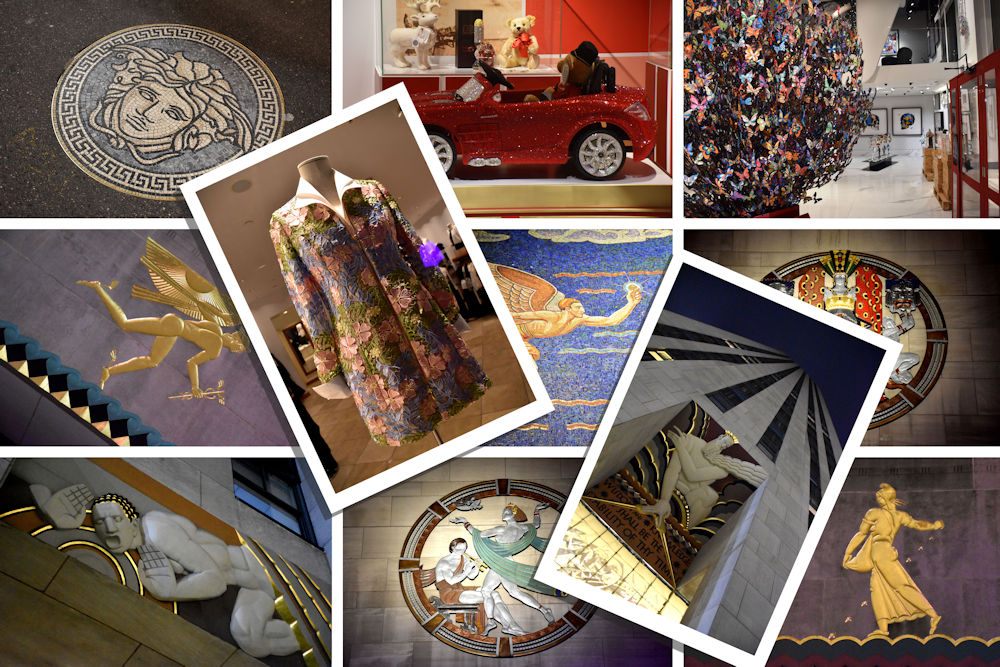 I discovered Art Deco mosaics one one end of Rockefeller Center and the round designs on the side of Radio City Music Hall. F.A.O. Schwarz had moved to a new location.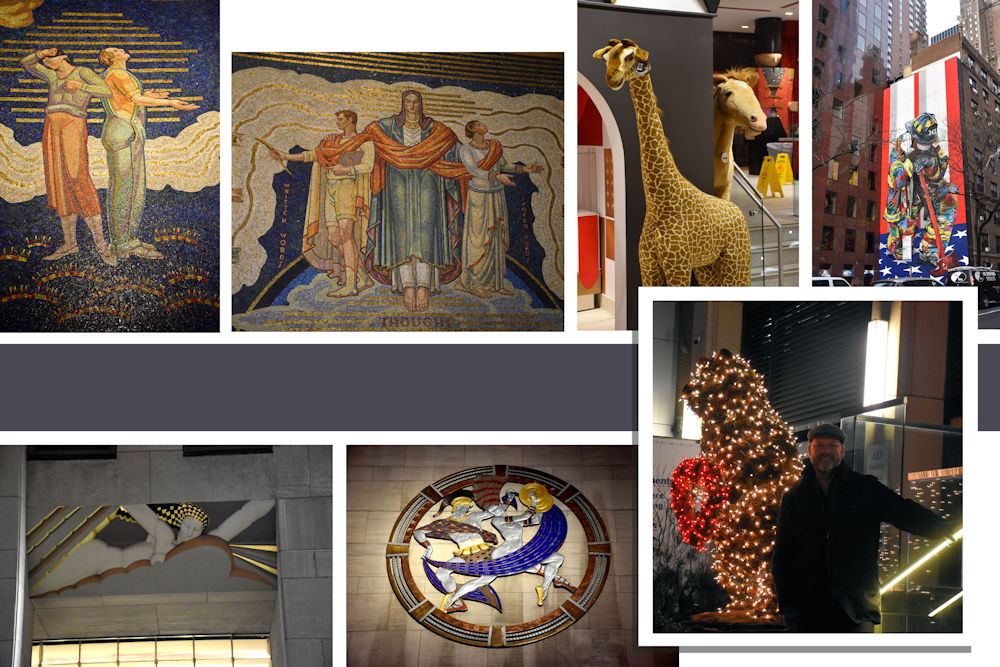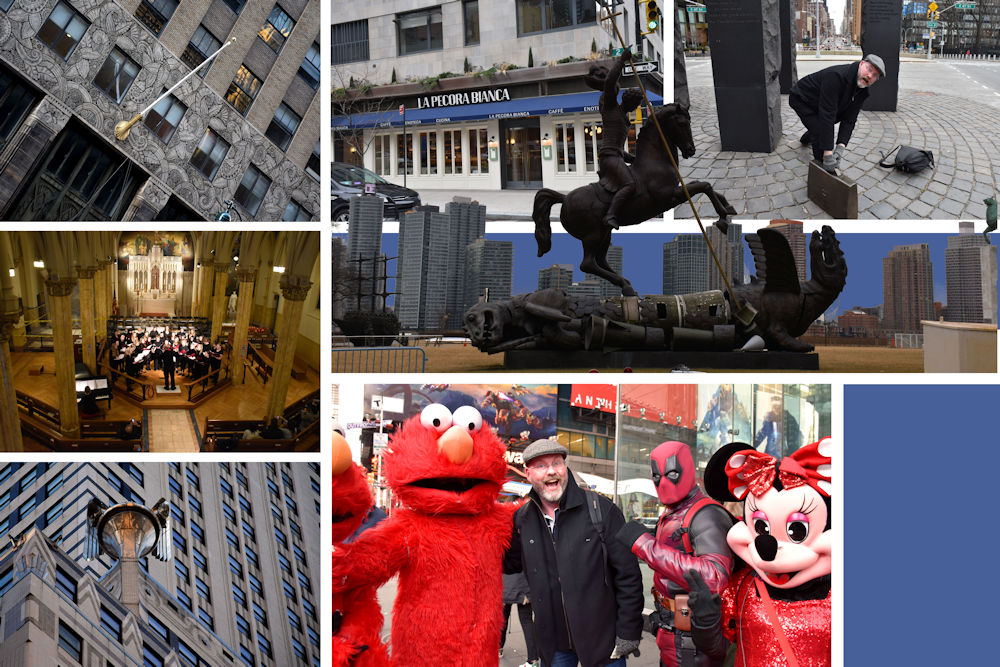 We killed some time near the United Nations building before breakfast. Our first concert was at Saint Malachy's, the Actors' Chapel. I learned that cartoon characters in Times Square aren't as cuddly as they look.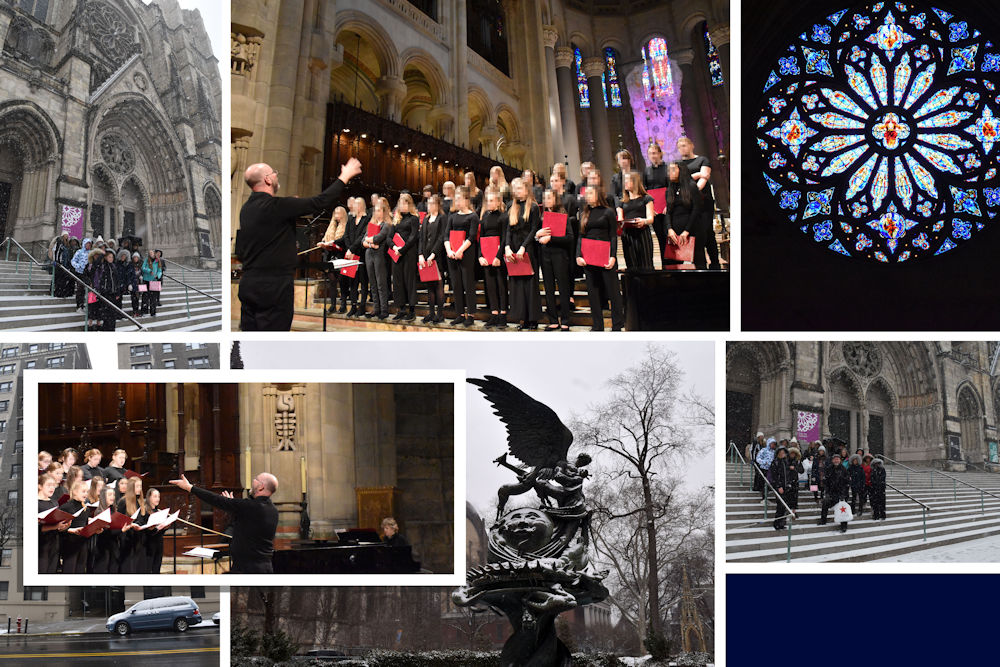 Our second concert was at the world's largest cathedral, The Cathedral of Saint John the Divine. It was snowing when we got there, which was magical.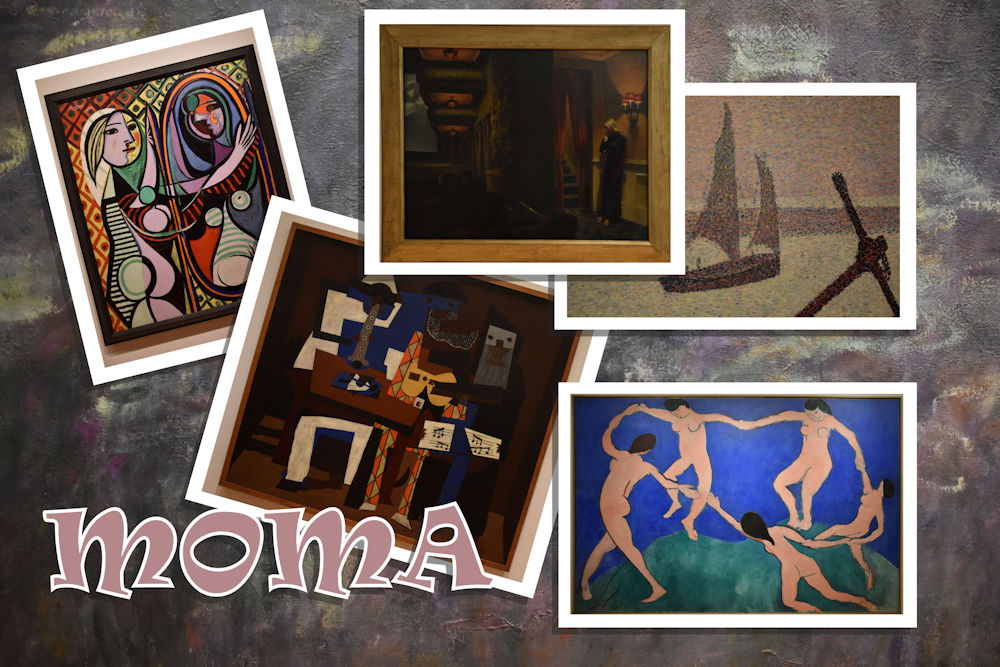 The Museum of Modern Art never fails to impress. Several of the pupils in our group had based their coursework on one of the piantings there.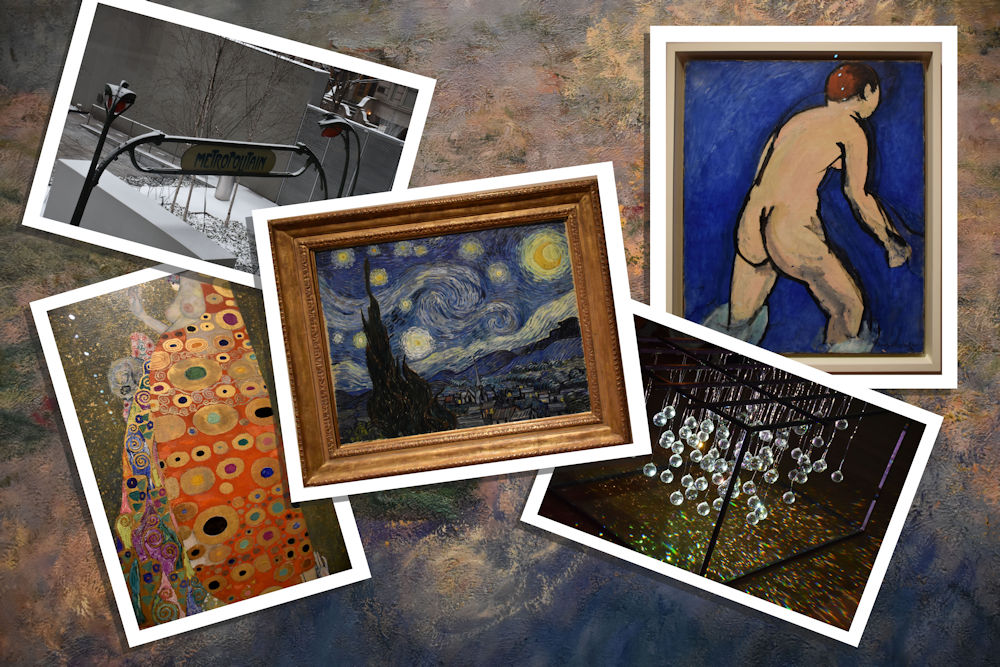 I was surprised to see a Guimard metro sign in the garden.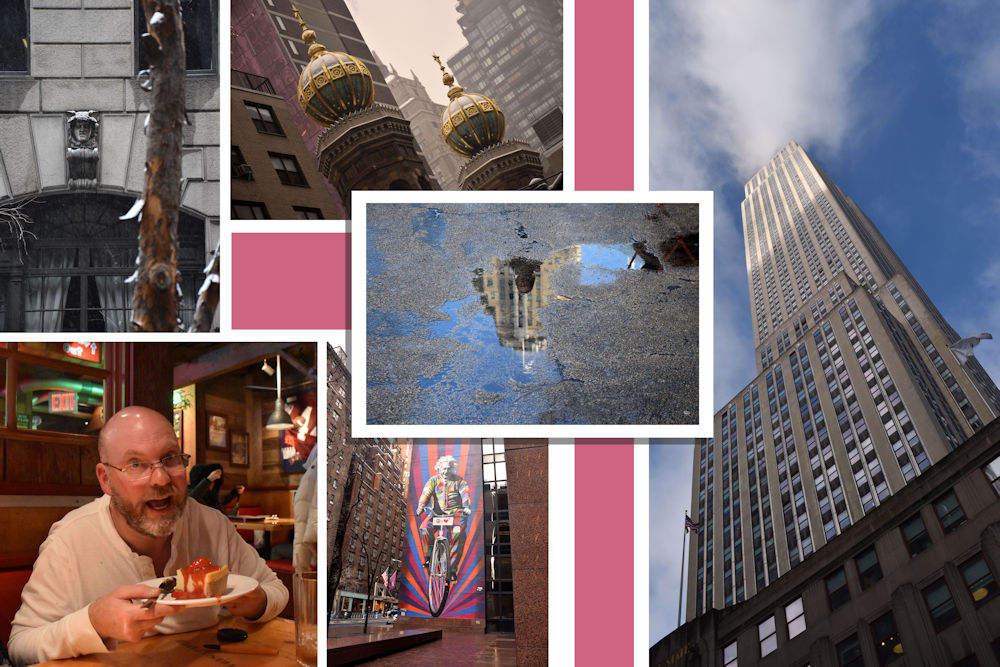 Cheesecake at Bubba Gump and the Empire State Building in the daylight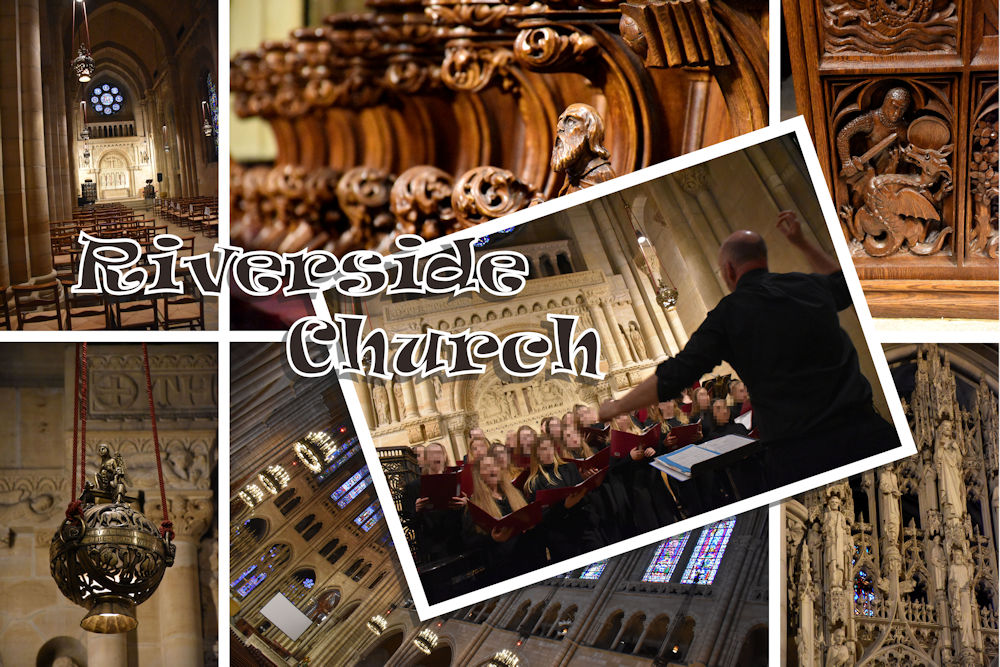 Our final performance was at Riverside Church, where I once performed Mahler's Second Symphony. It is based on the Chartres cathedral, with lamps by Tiffany and even a sculpture of Abraham Lincoln. They held their first same sex wedding in 1970 and Martin Luther King regularly preached there.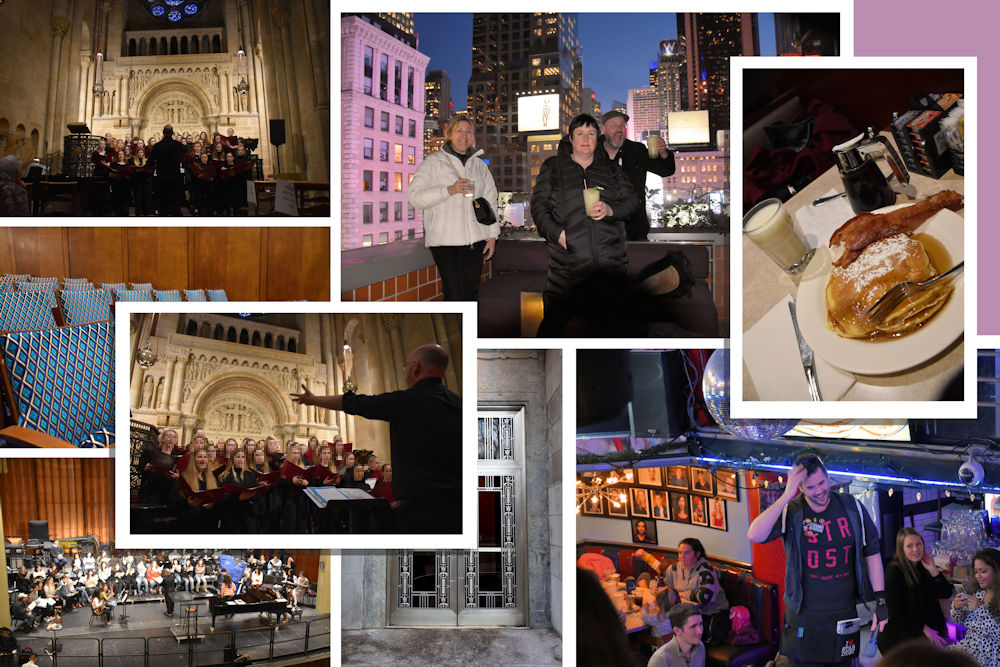 Treats for me included a return visit to newly refurbished Manhattan School of Music, where we heard the women's chorus rehearsing Brahms, and mocktails on a rooftop terrace in Times Square, in the shadow of the clock I used to see from my bedroom window. Ellen's Stardust Diner served good burgers and lusty singing and we had pancakes at Morning Star Diner.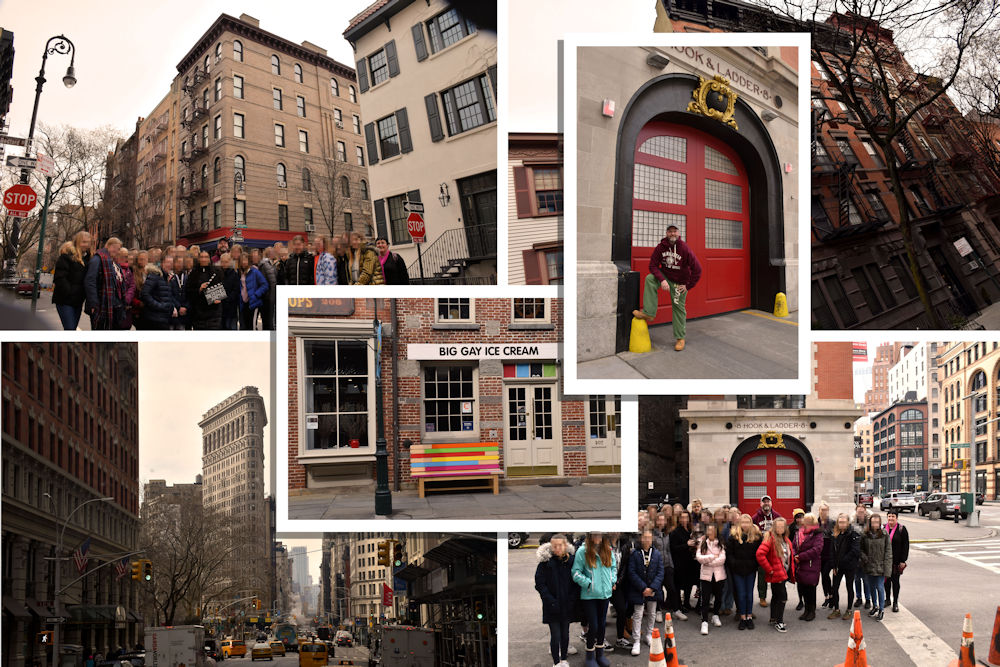 On our final day, we saw the Friends apartment building, the Flatiron Building, and Ghostbusters fire station as part of our movie locations tour.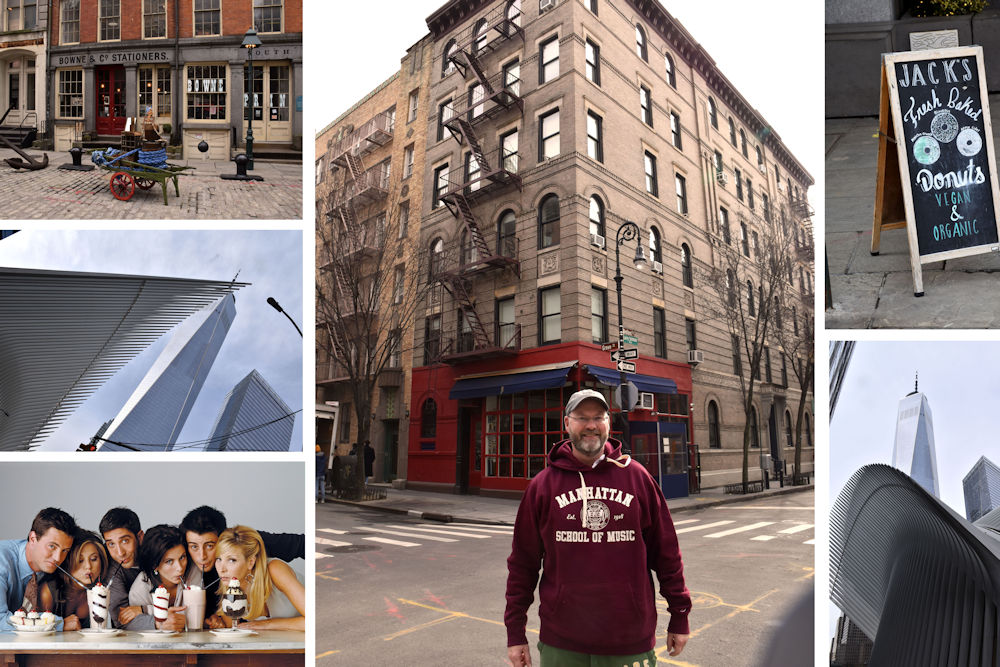 Southstreet Seaport had a lovely old printing press and we finished the tour at One World Trade Center.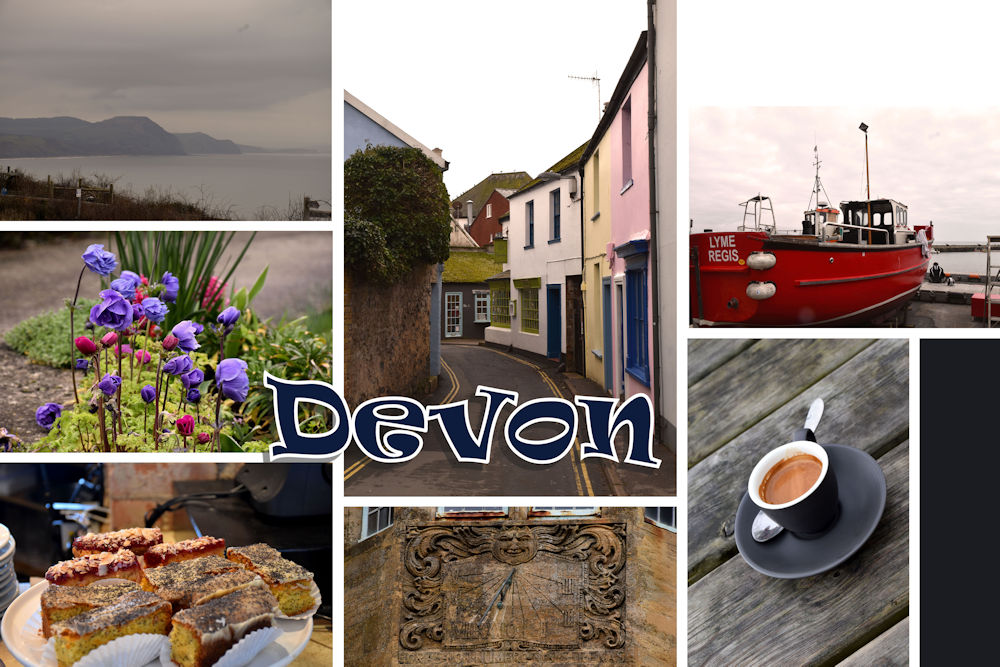 I had a day off work for good behaviour and we went to Devon, first stop Lyme Regis, last visited in 2015.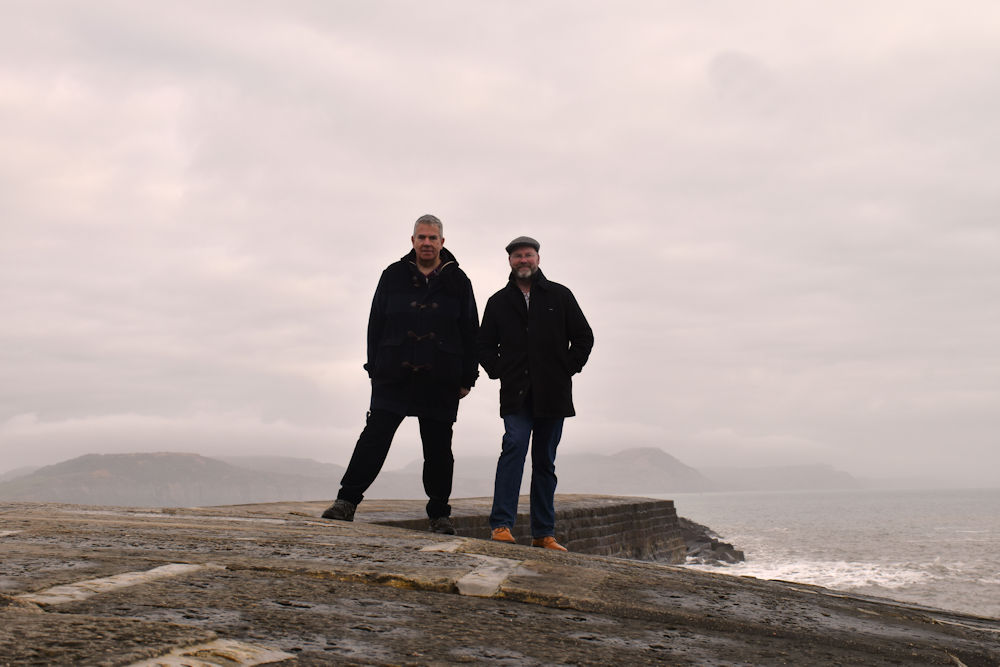 We had the Cobb to ourselves.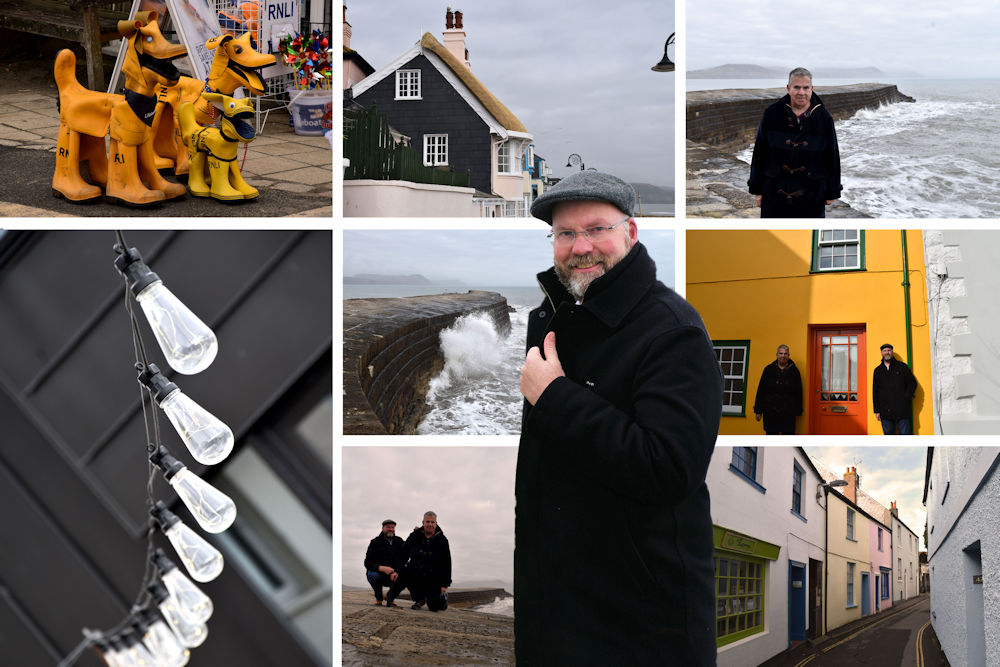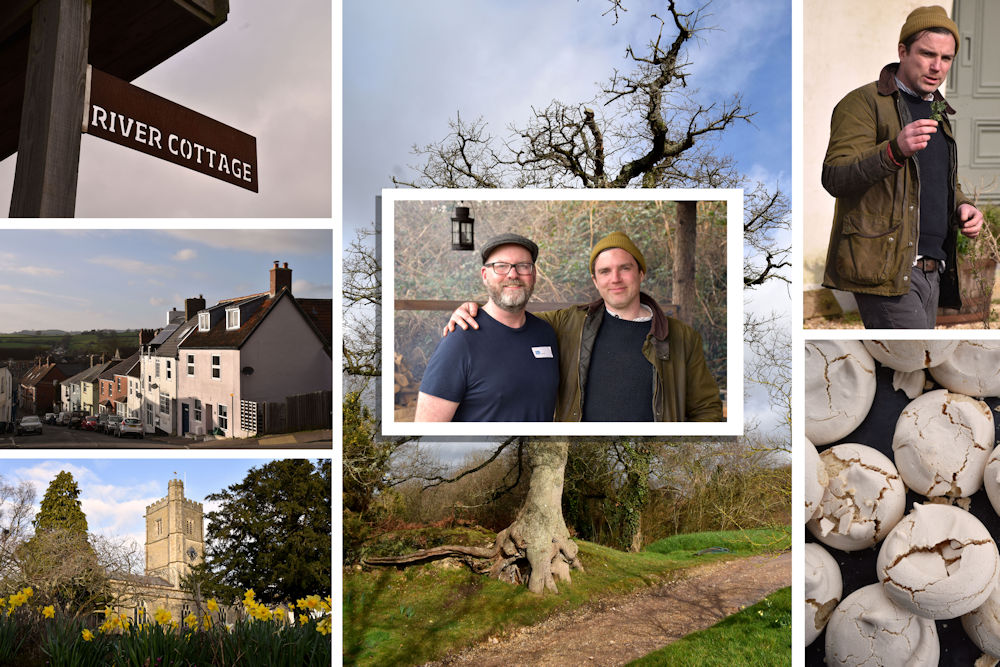 I booked a Food and Photography course at River Cottage with Gill Meller. My last trip to River Cottage was in 2016.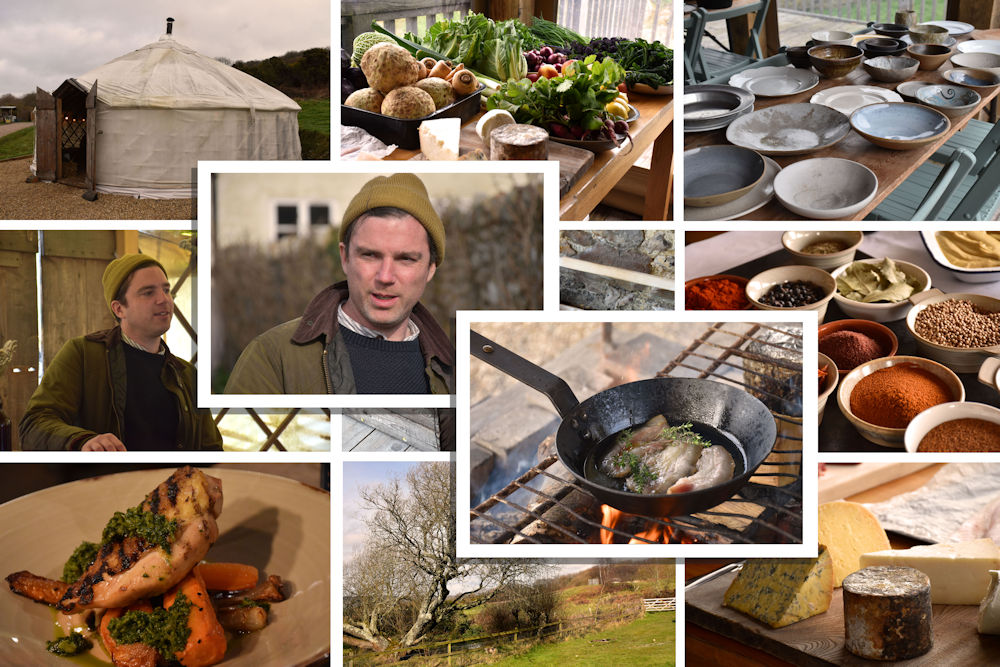 We invented our own dishes using a bounty of ingredients provided and then took photos of our results.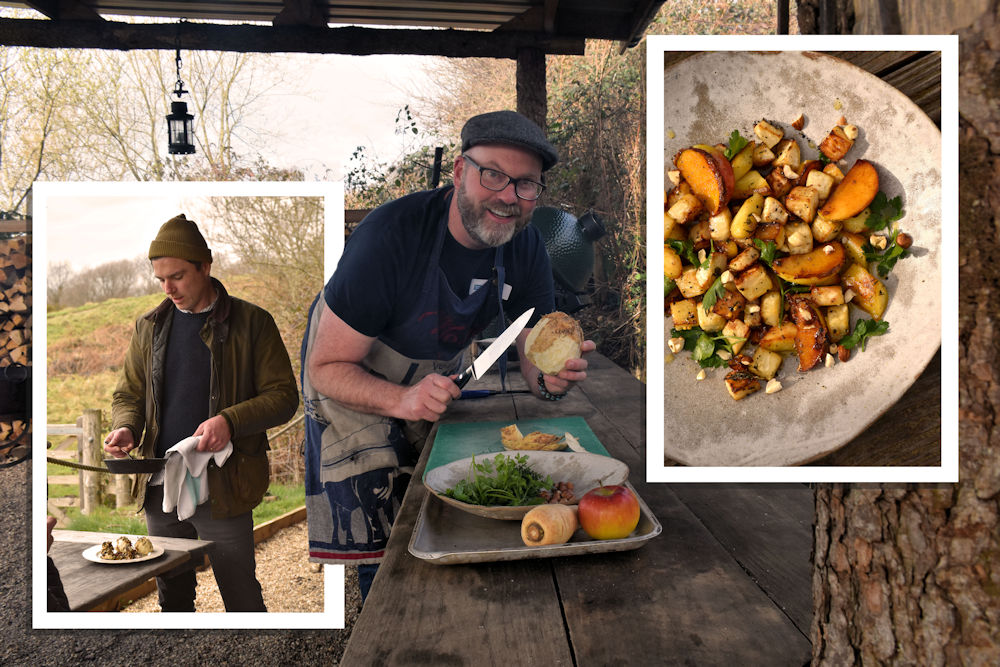 We cooked everything outside over barbecues or open fire. My favourite dish was this warm parsnip and celeriac salad with caramelized apples and hazelnuts in honey mustard vinaigrette.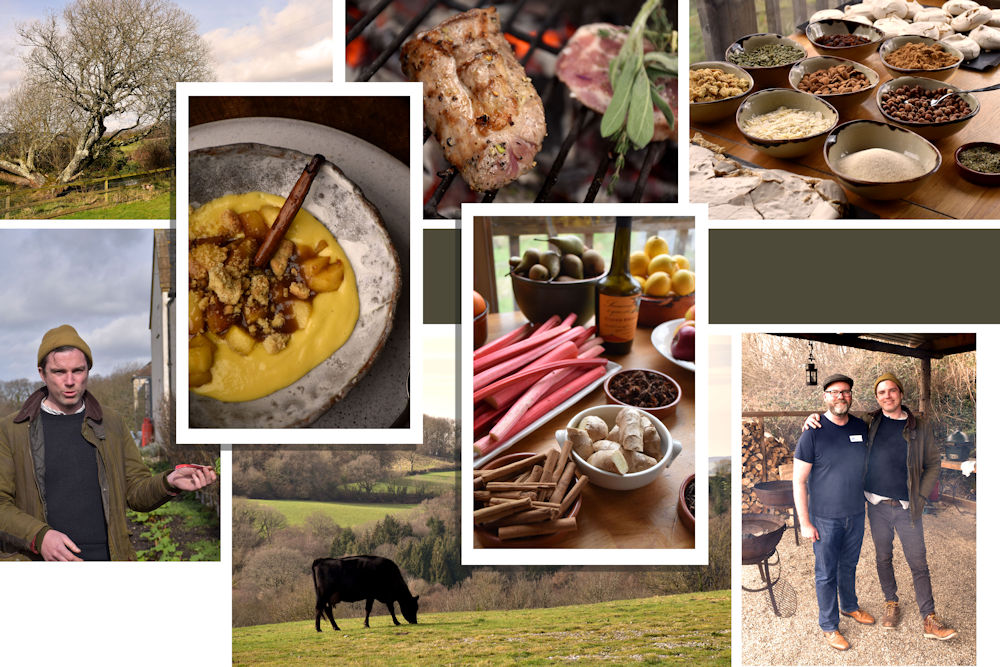 I made a lamb dish with pureed cauliflower but it didn't look good enough to include. Dessert was apples flambéed in brandy and cinnamon with bay and fennel custard, butterscotch sauce, and crumbled cardamom shortbread.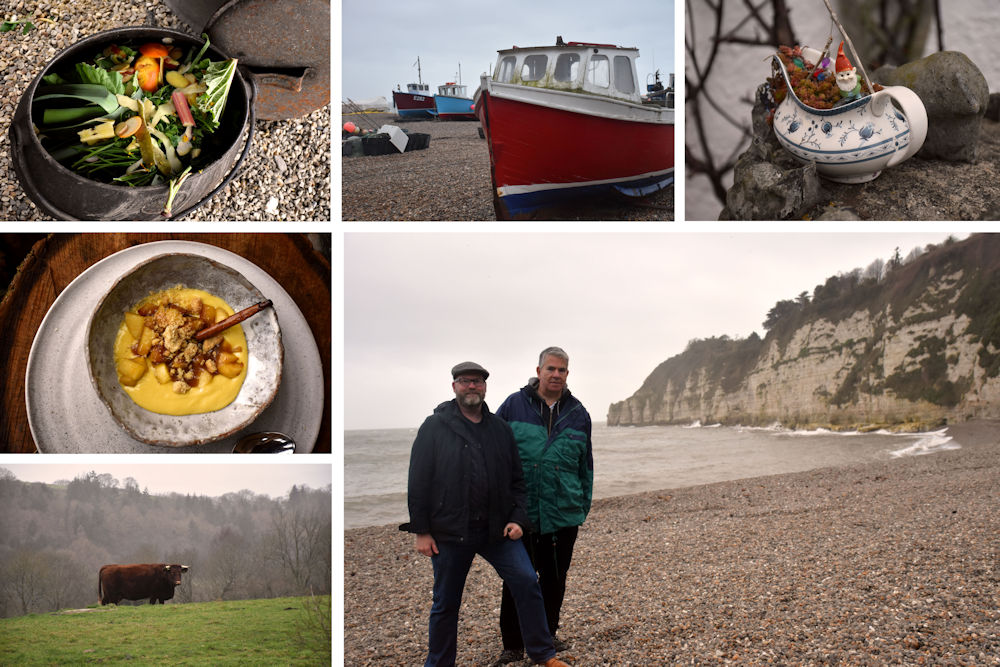 We stayed in the seaside town of Seaton and made visits to the village of Beer.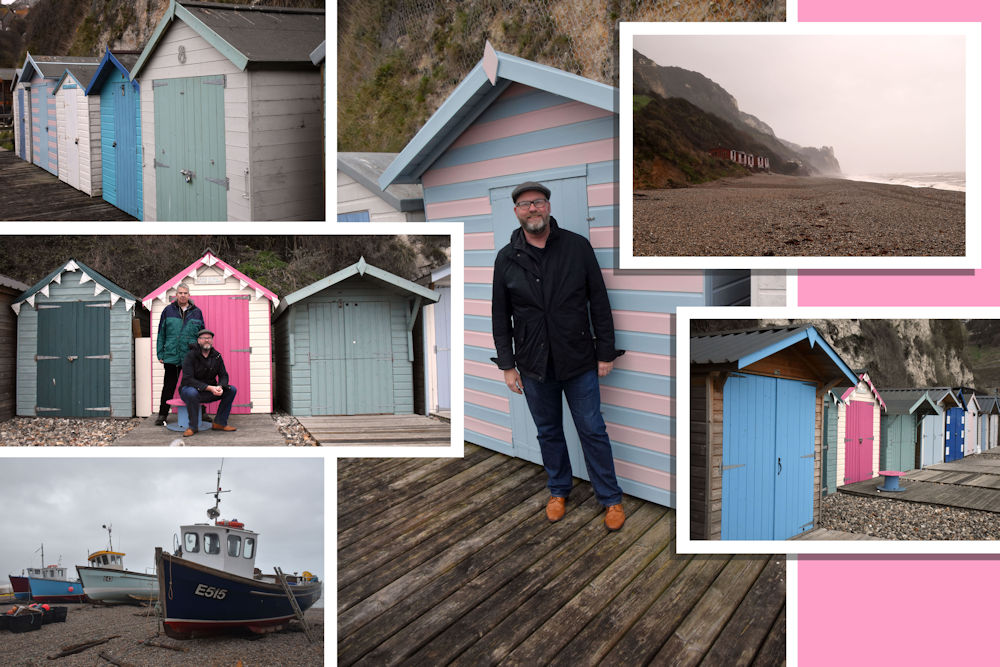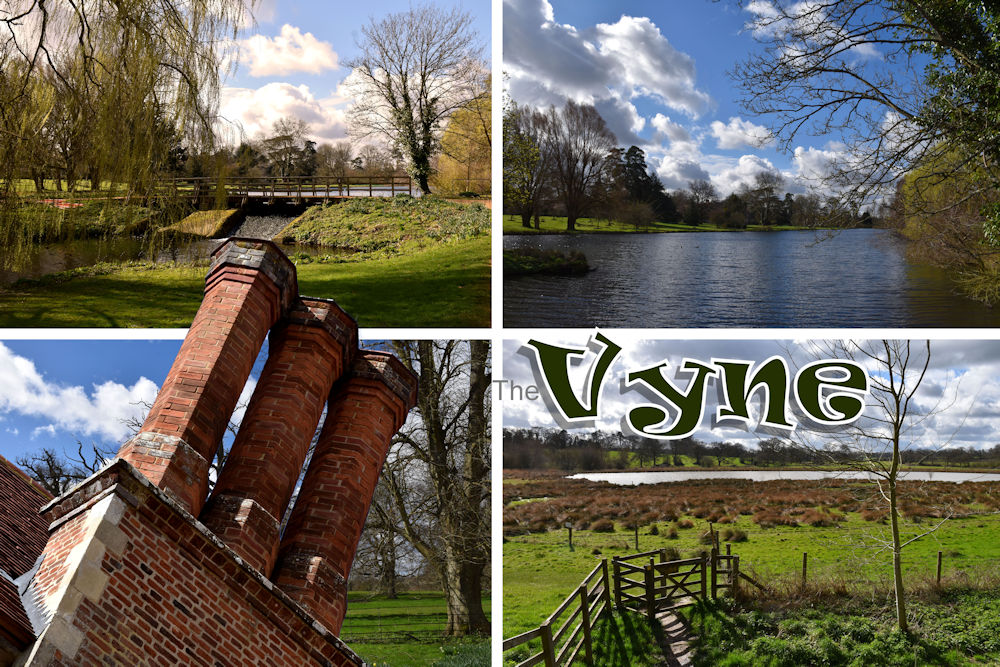 Our National Trust card took us to The Vyne, in Basingstoke, for a sunny weekend.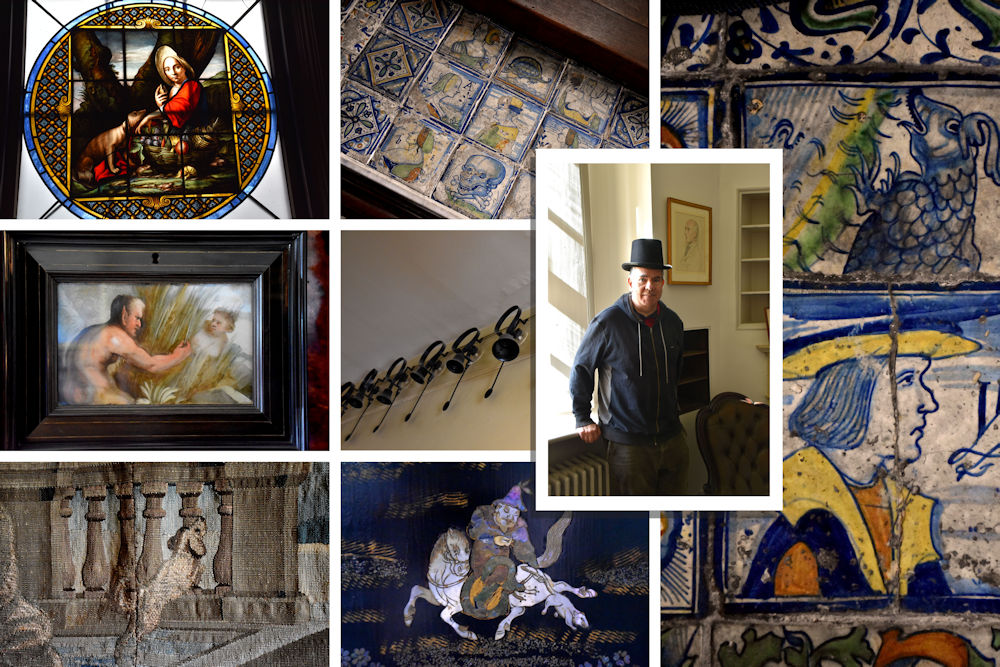 Inside the house, we admired the stained glass, tapestry, and Chinese marquetry, but most of all, the ancient tiles from Antwerp.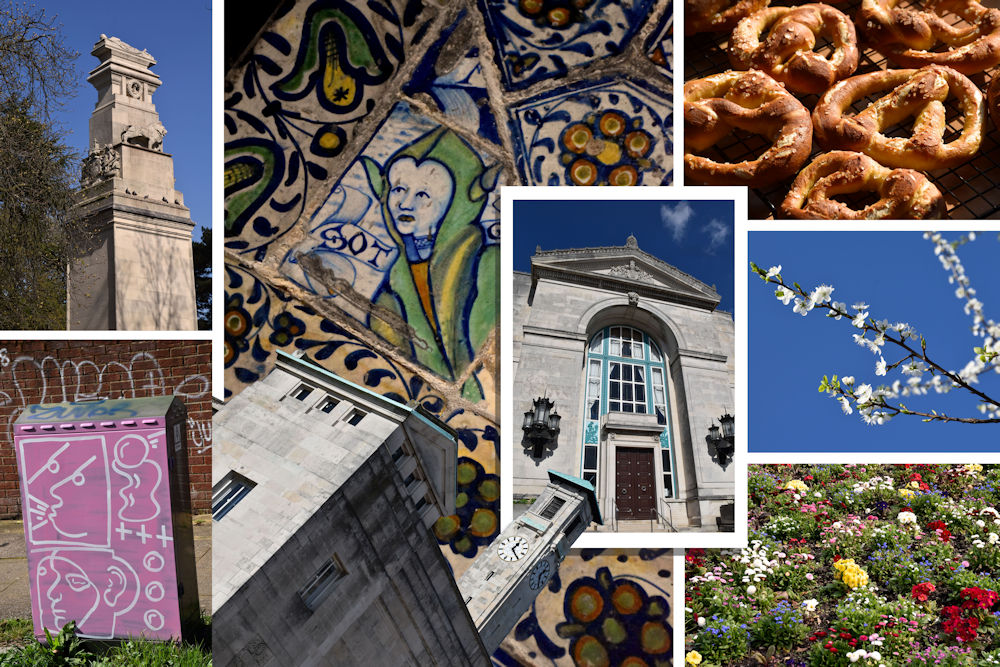 The Vyne Fool, pretzel making, and a day out in Southampton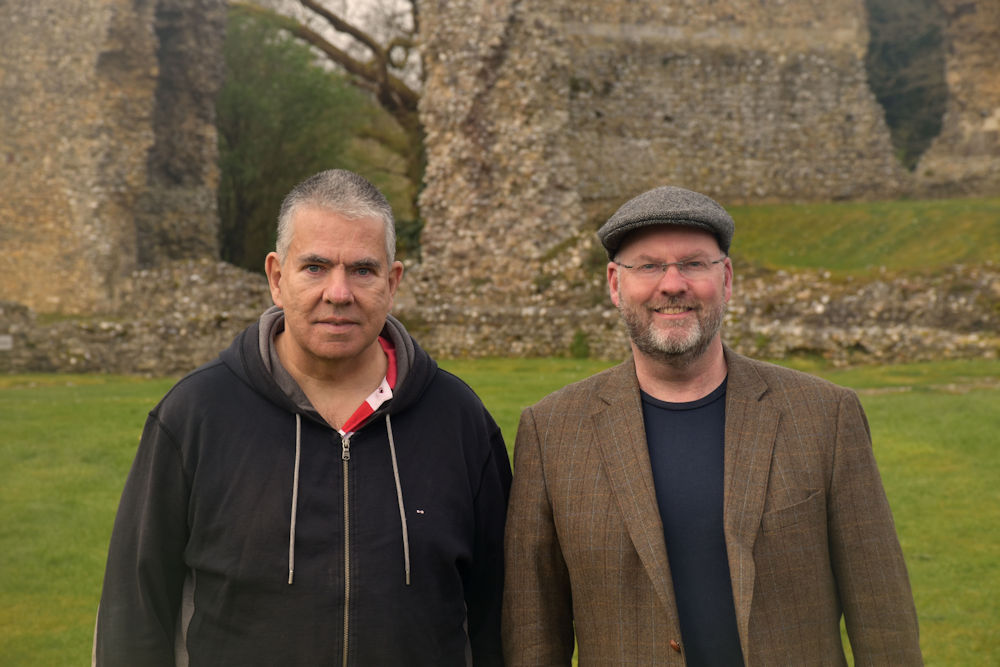 At Bishop's Waltham Palace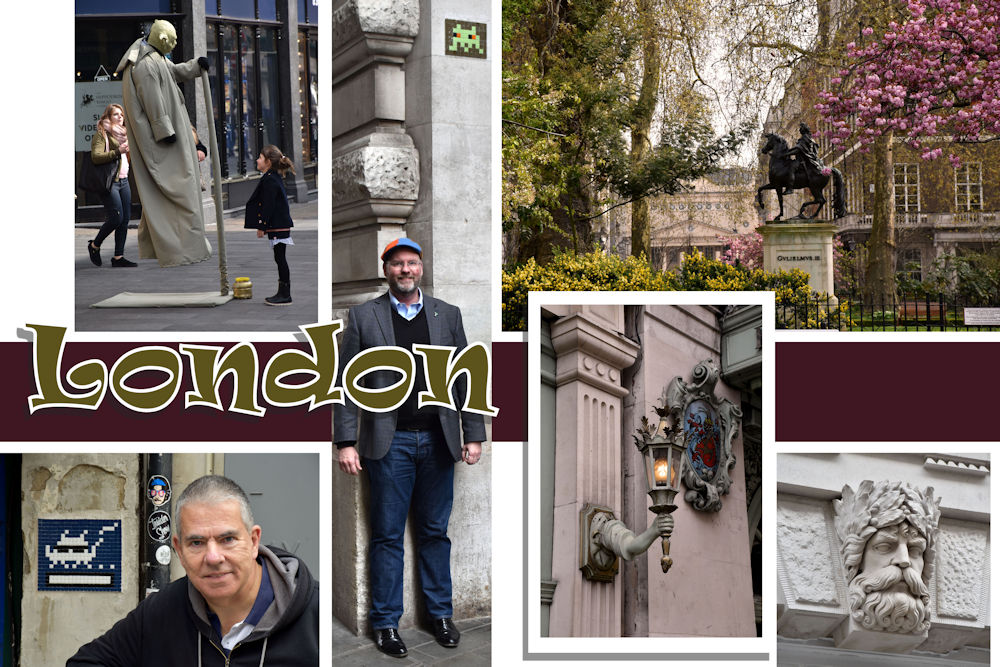 We re-visited London in early April, armed with another Google map full of Invader locations. Our first stop was Lock & Co. hatters to have my Panama hat re-blocked for the summer.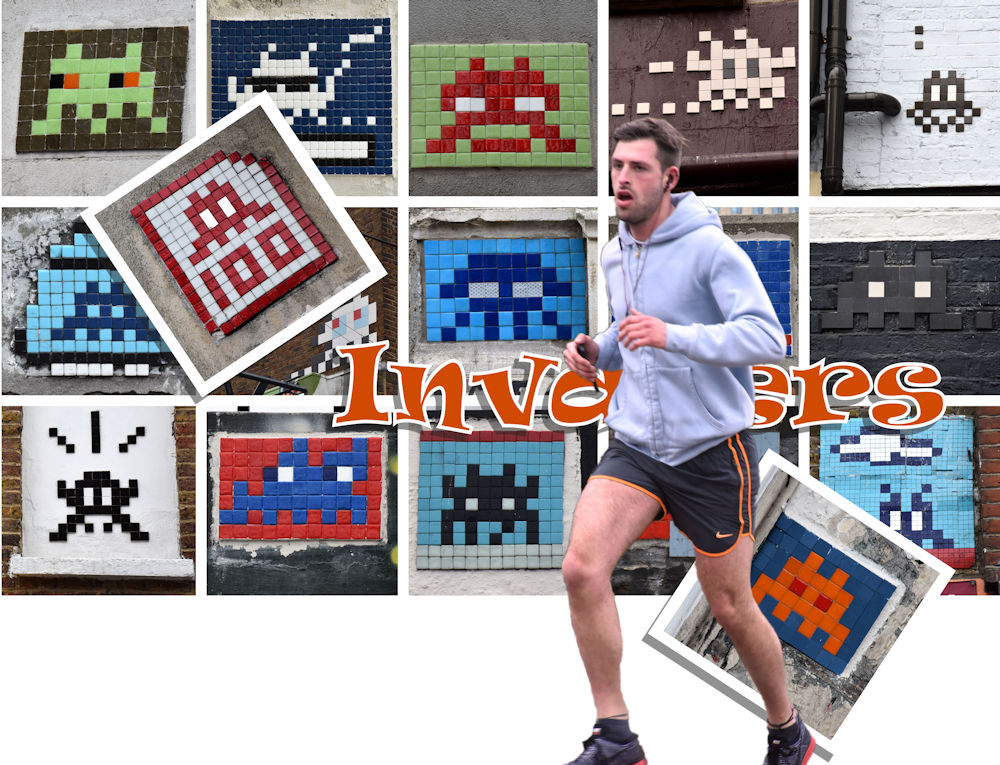 These are all the Invaders we found on this trip - much easier to find than the ones in January. Many had been re-activated by fans, including a couple that we tried to see in January.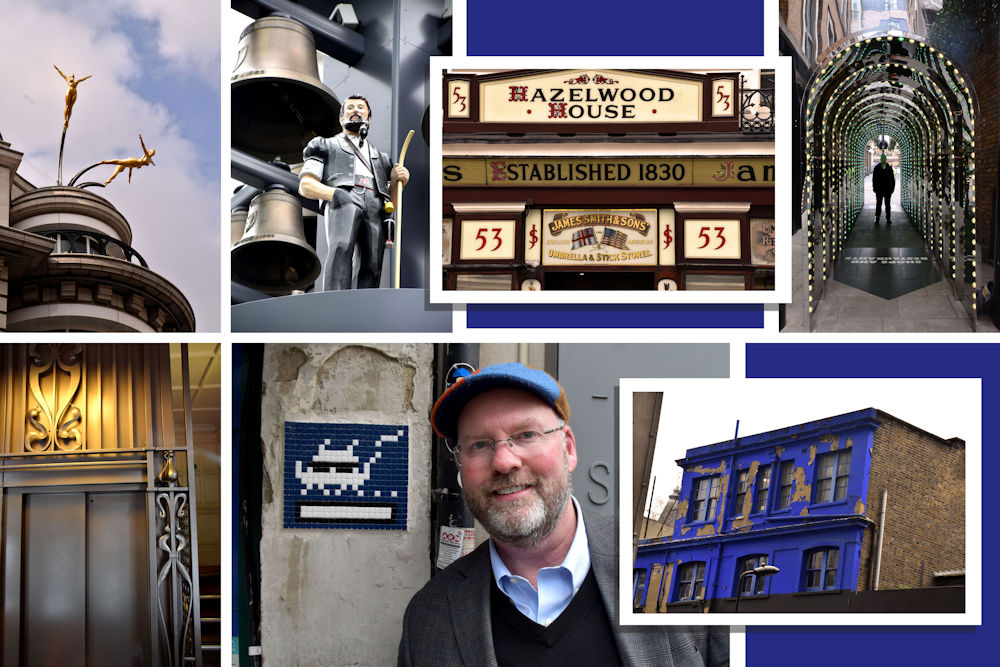 Our quest led us past interesting sights such as the Swiss Clock in Leicester Square. I love the peeling Yves Klein blue building.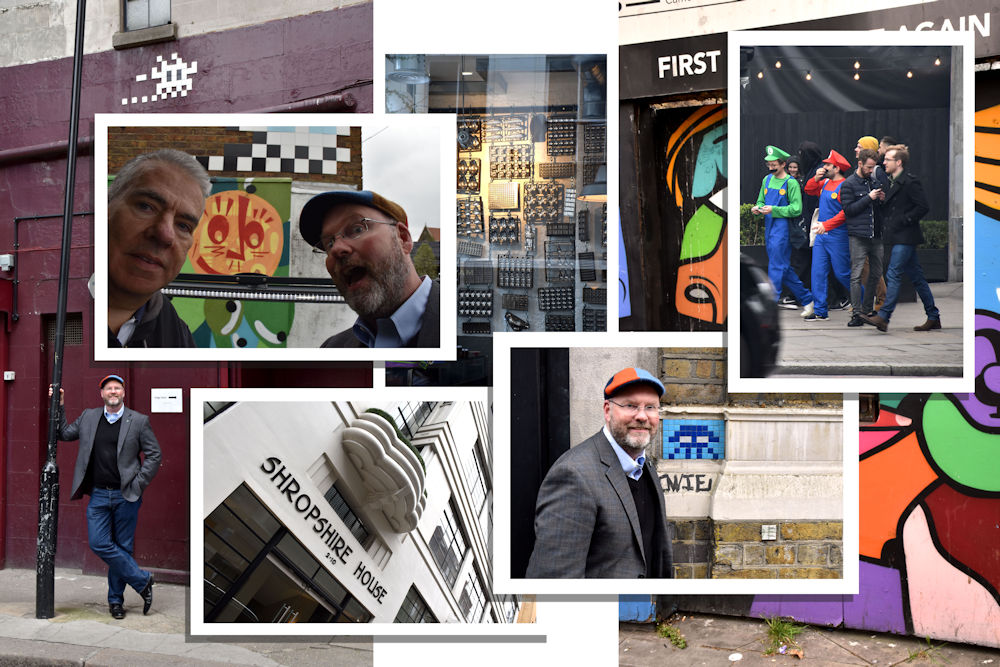 Invaders over a stage door, behind a bus stop, and in Camden, where we enjoyed a drink on the rooftop terrace. We then moved on to Shoreditch.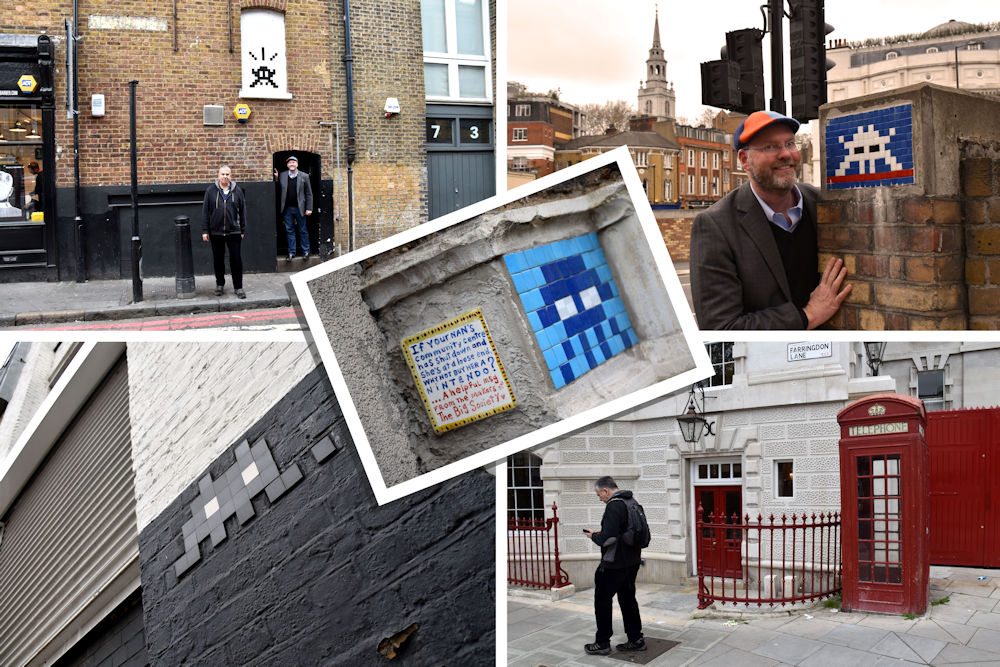 Most of the above are in Shoreditch or Clerkenwell Road. There used to be an Invader behind the red phone box.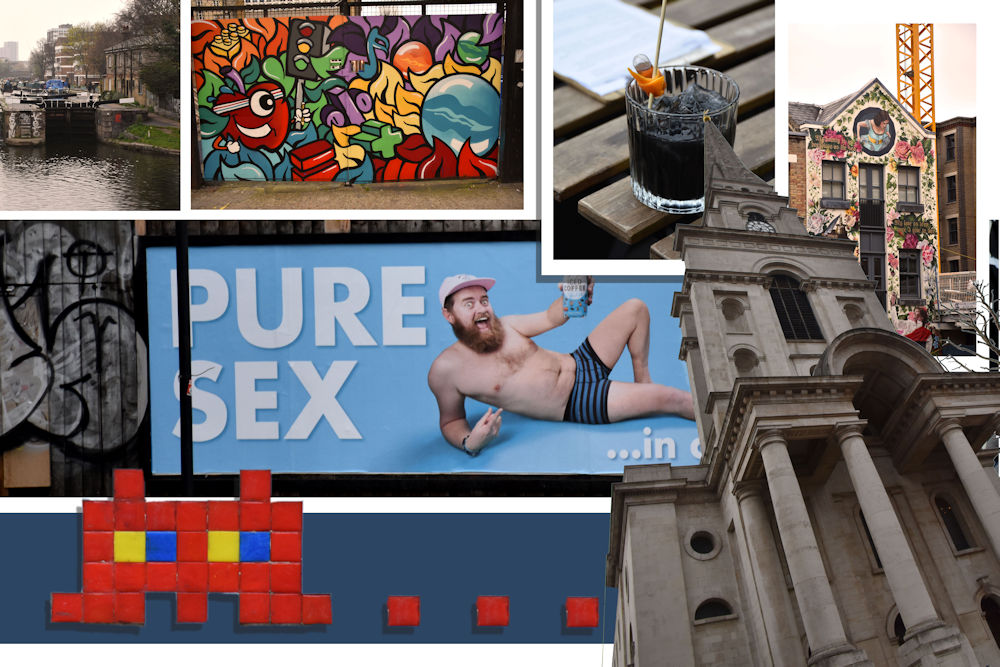 In Shoreditch, we met Nick's brother and enjoyed a cocktail made from coconut charcoal and Japanese whiskey in a pipette.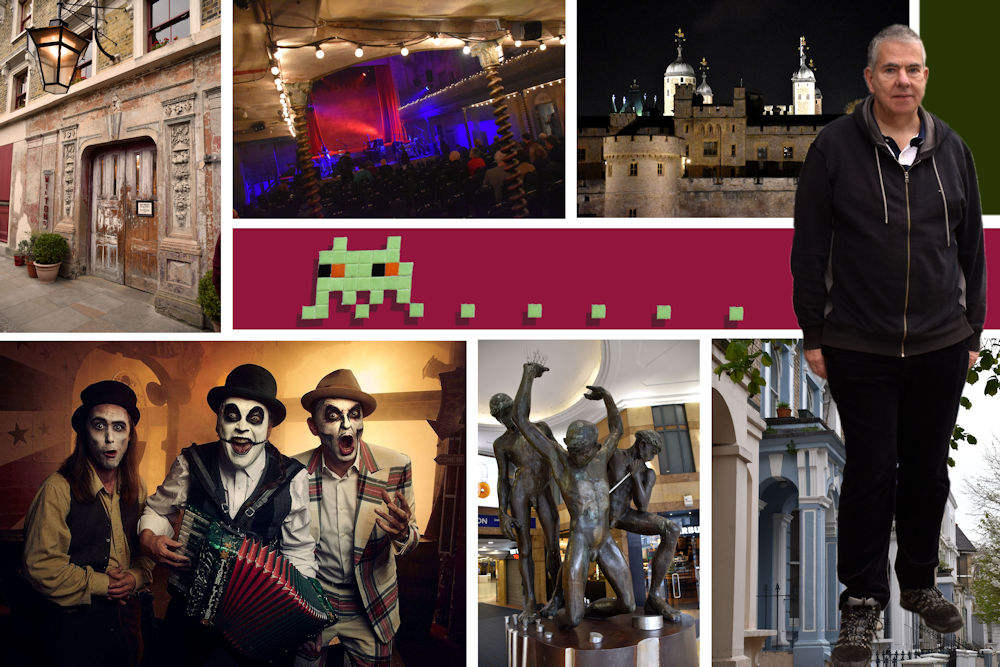 We went to the historic Wilton's Music Hall to see The Tiger Lillies perform their own interpretation of The One Penny Opera. We passed the Tower of London on the way to the Underground station.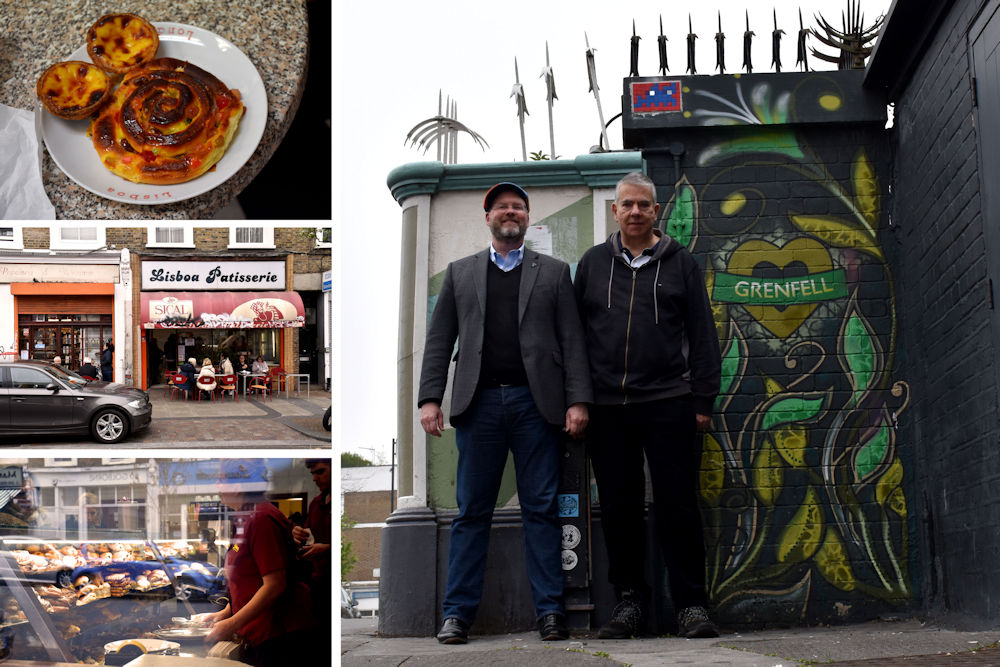 After staying again in the Easy Hotel in Kensington, we had sublime Portuguese pastel de nata custard tarts for breakfast at Lisboa Patisserie, home to a re-activated orange Invader. On the way there, I spotted the one above, which eluded me on my Google search, as there wasn't enough detail to find it.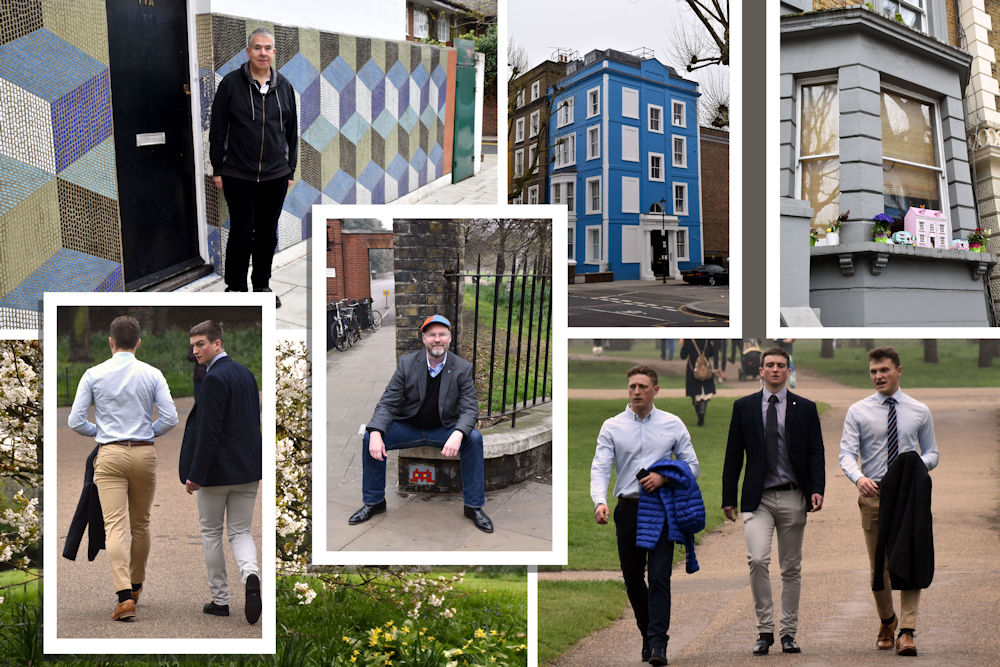 Next stop: Green Park via Portobello. This group turned around when they heard me say "tight trousers".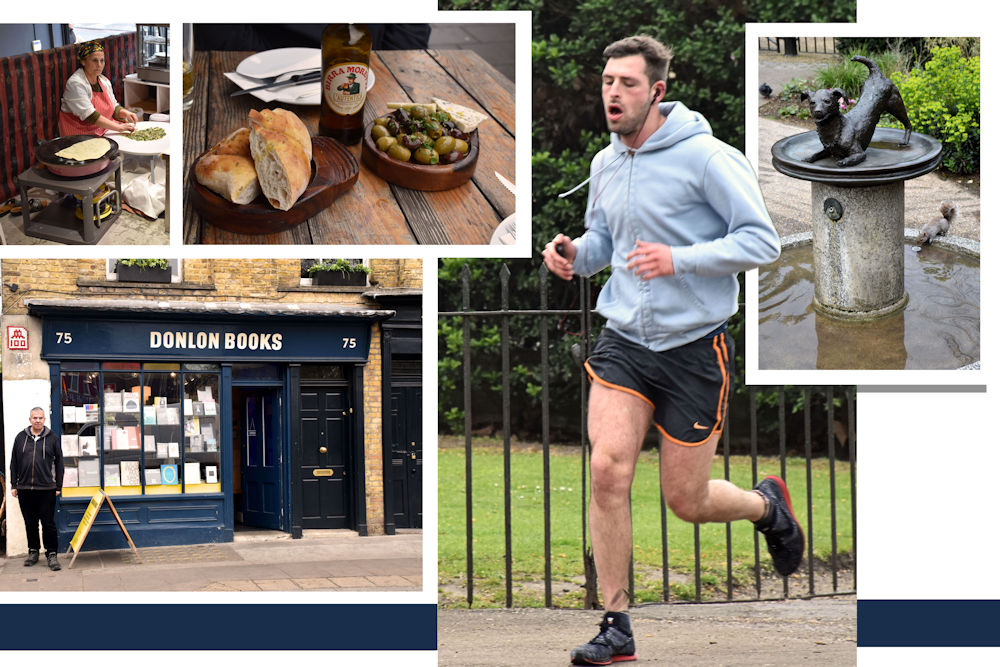 We discovered a sort of Little Italy in East London, where we enjoyed a pizza outside, followed by interesting spinach cake and apple cookies from the deli across the road, where the woman was making filled flatbreads. Our final Invader spotting was next to Donlon Books, in Hackney, where Philip Glass music was playing inside.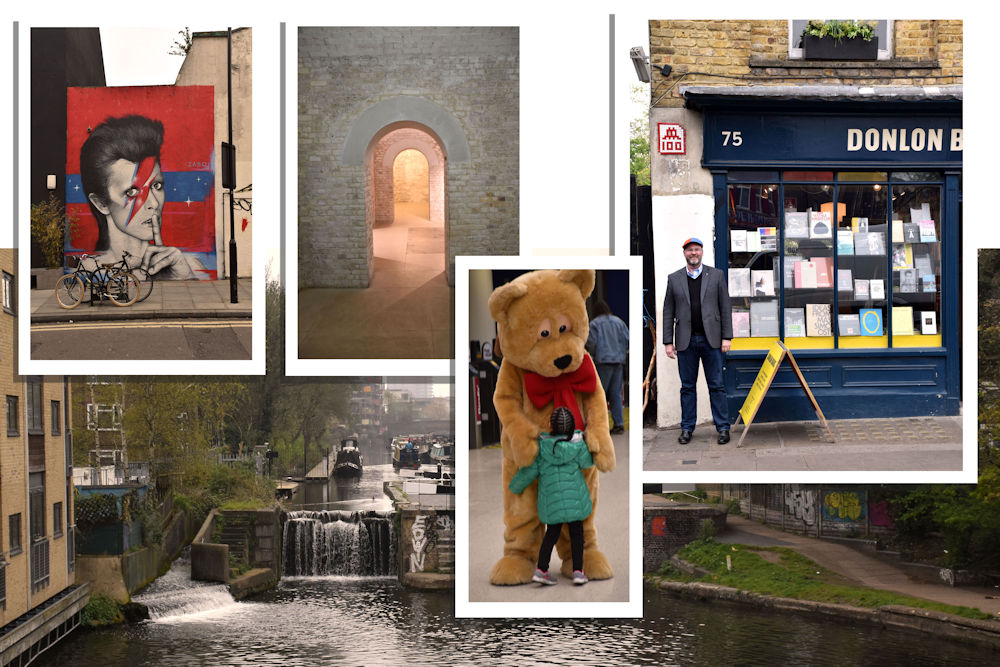 Final photos from London include the canal, stone archways at the Royal Academy (where I bought four pairs of colourful shoelaces) and the cuddly Hamley's bear at Waterloo station. We next return to London in July before our summer holiday in Abruzzo.