The summer has only just begun but we've already been able to enjoy fun days in the sun. Click HERE to see photos from last summer with Rus and HERE to see our wonderful trip to Italy in July/August.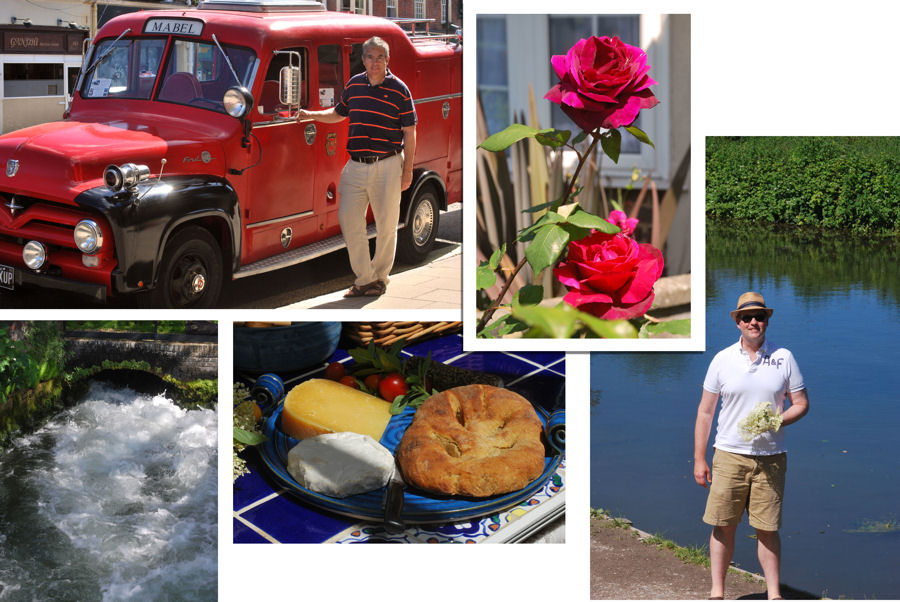 Above: Vintage fire engine, neighbour's rose, collecting elderflowers, farmers' market lunch, and river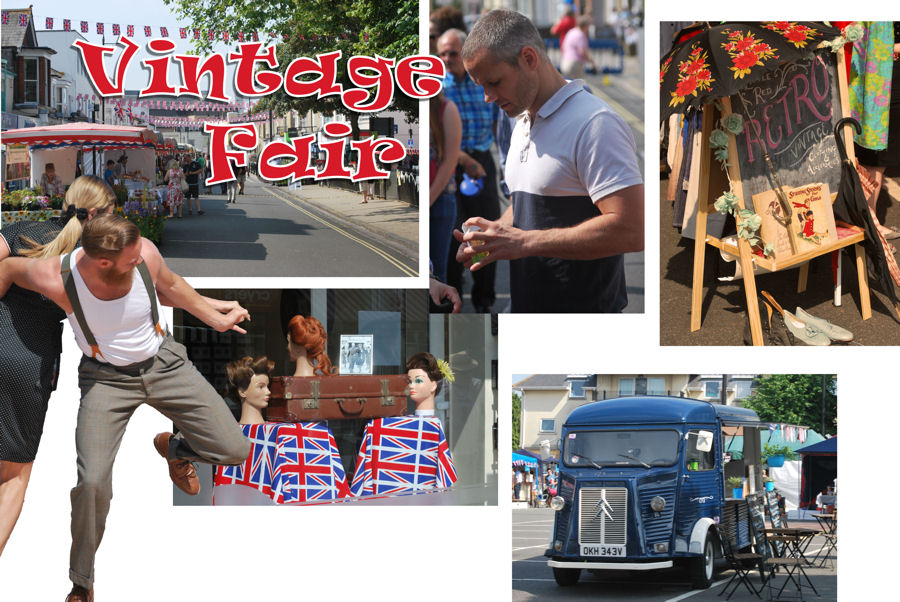 Our town celebrated 50 years of being a city by throwing a vintage fair. We were there to enjoy the fun.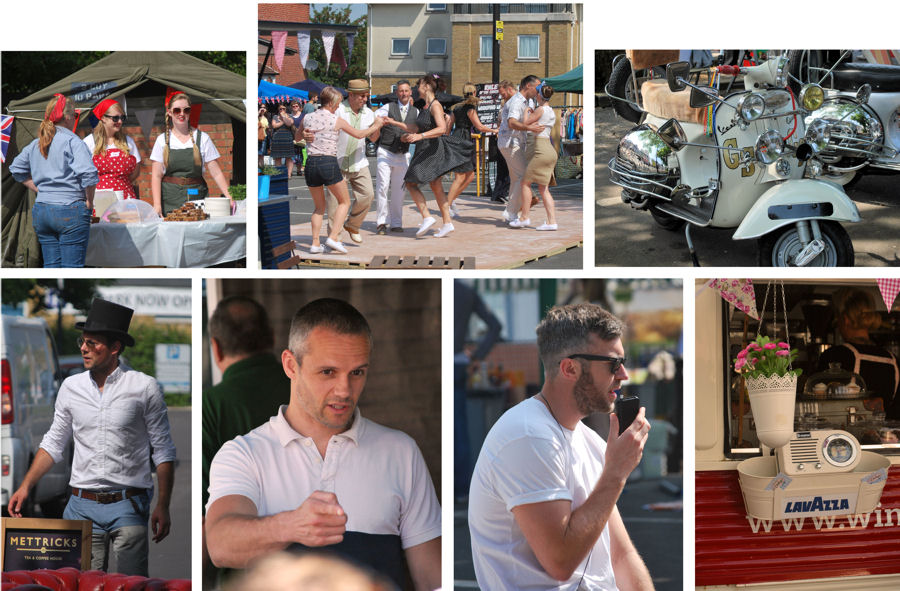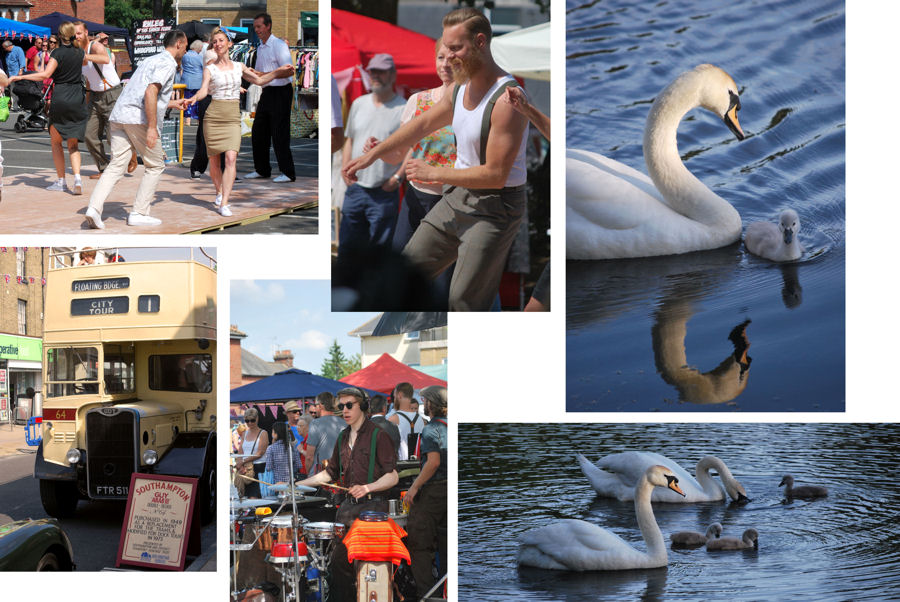 This year's family of cygnets inhabit the Common pond.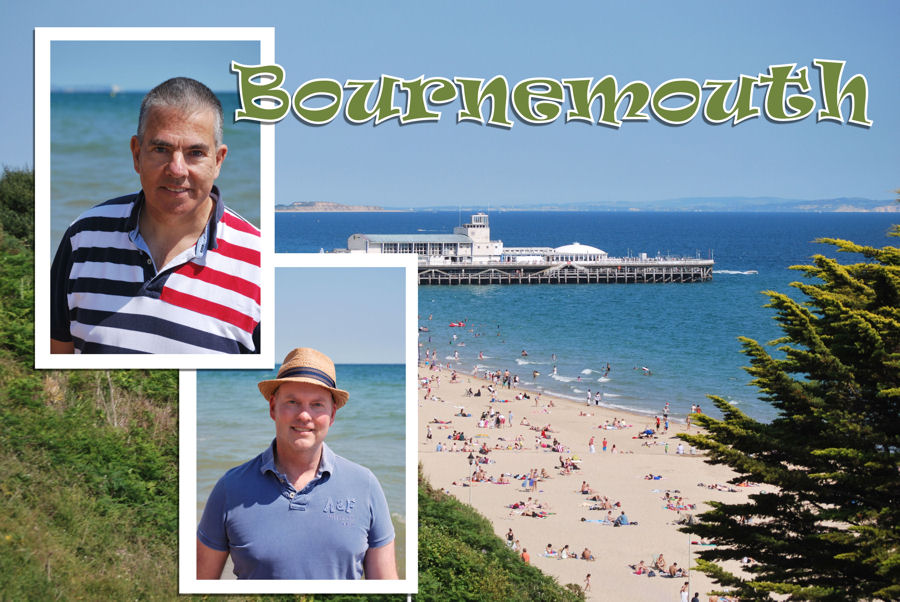 We do like to be beside the sea side, despite all the shirtless men that throw themsevles in front of the camera.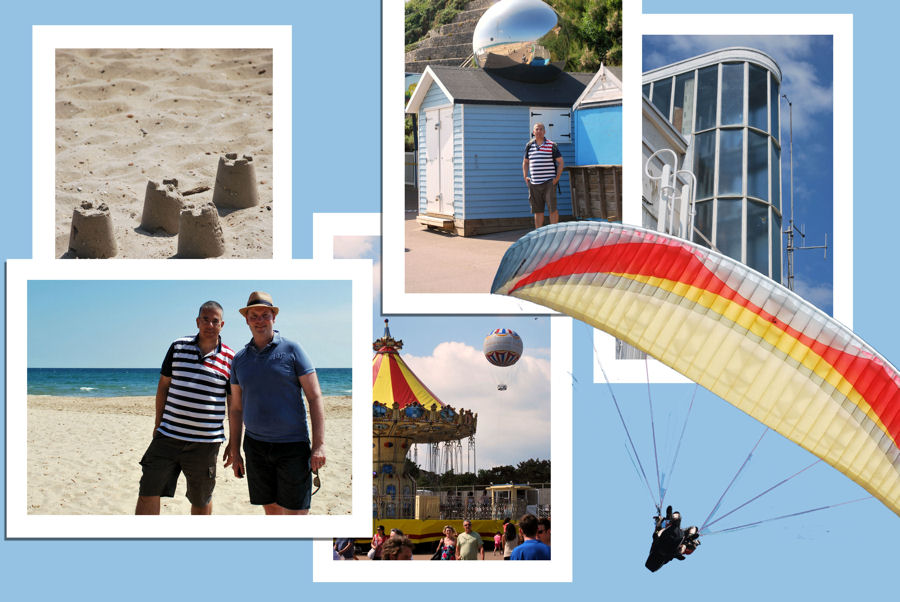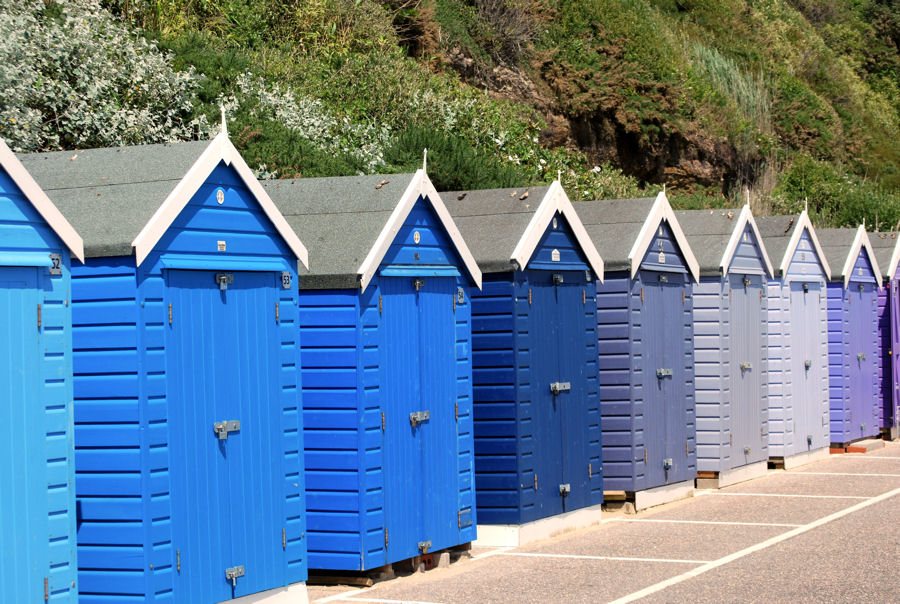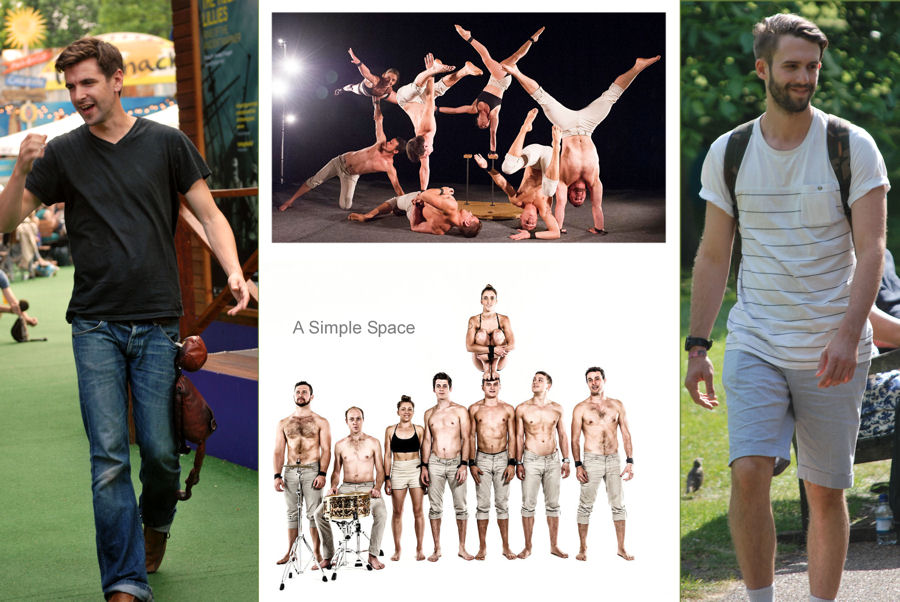 A trip to London for work took me to the Udderbelly Festival to see A Simple Space, by Gravity and Other Myths, an amazing acrobatic group from Australia.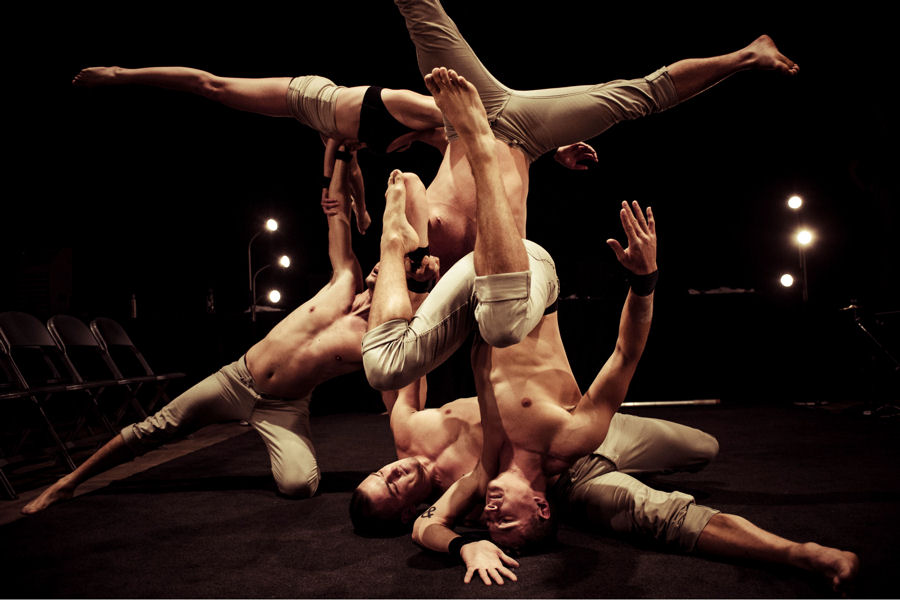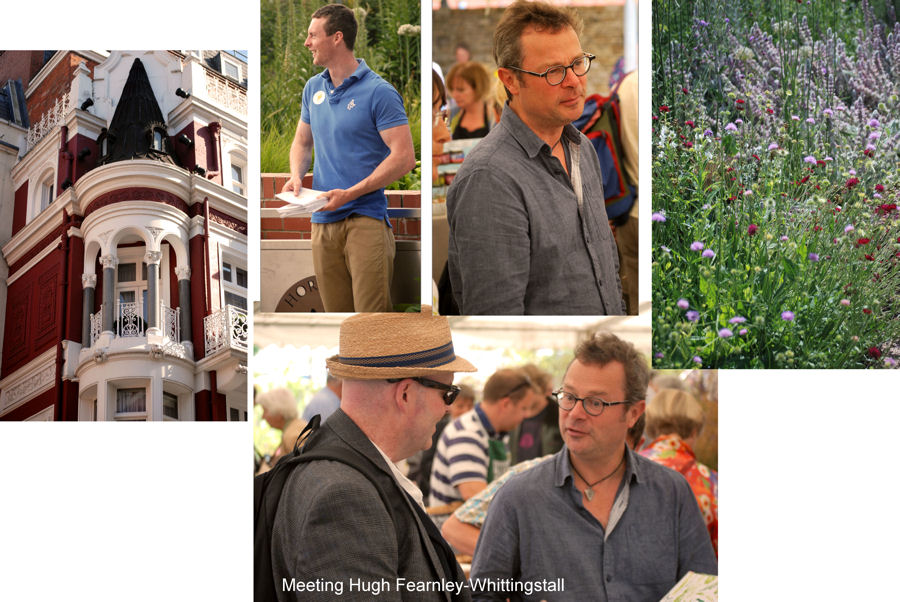 A summer food fair where I finally got to meet Hugh Fearnley-Whittingstall. Click HERE to see our visit to his River Cottage.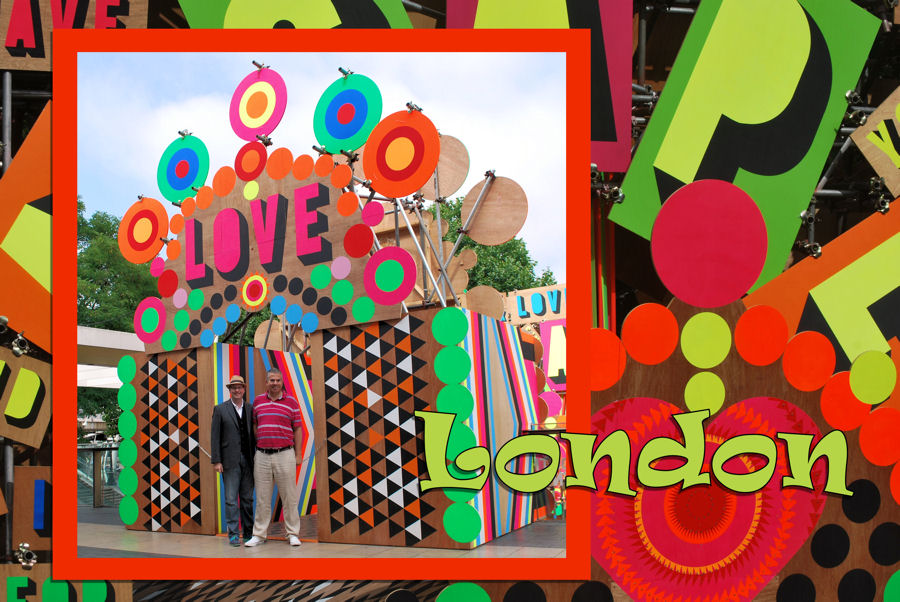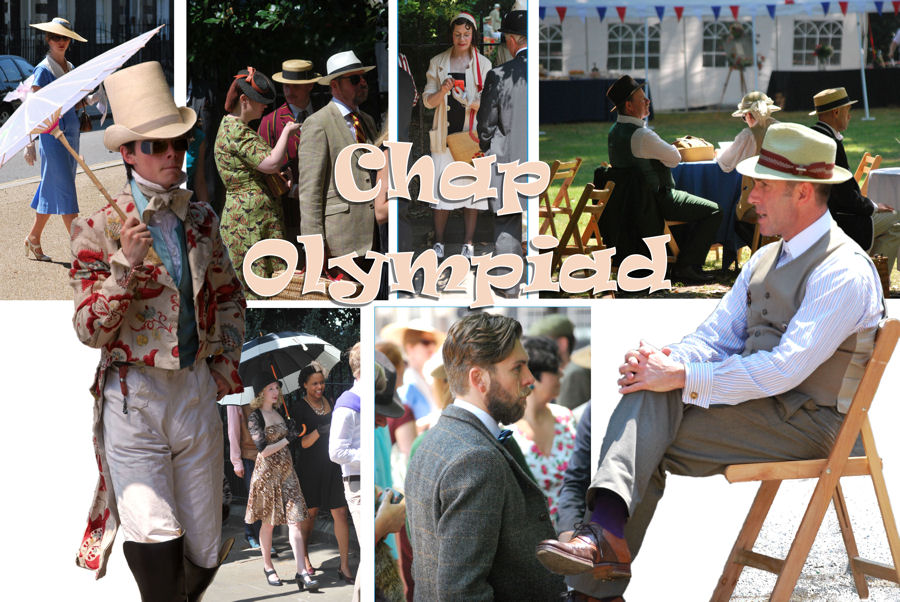 We didn't pay the entry fee, but there were lots of dandies and flappers to photograph as they queued for the annual Chap Olympiad.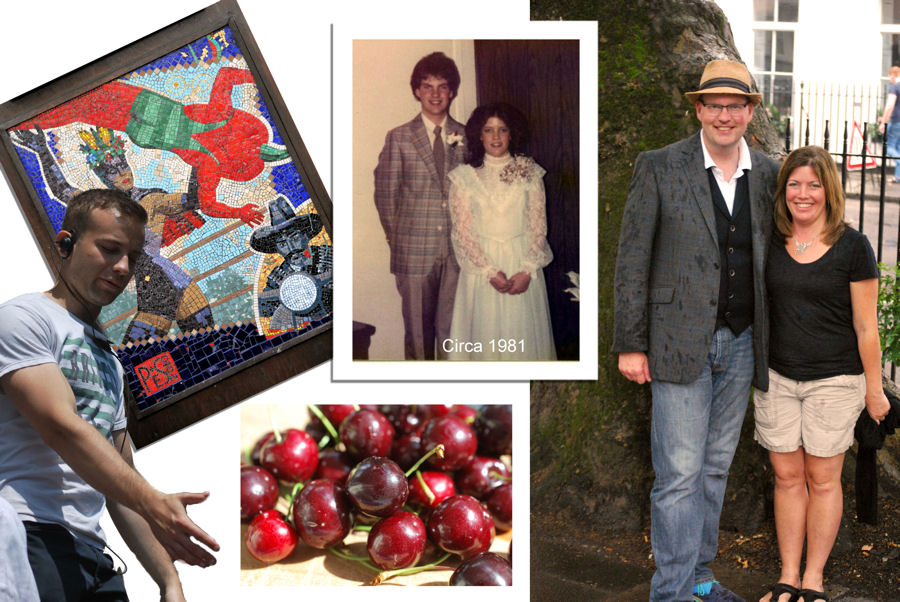 We traveled to London to visit George's childhood friend, Penny. The vintage photo above is from our band banquet. We picnicked in the rain on Pizza Pilgrims' delicious Italian food. The man with the helping hand was preventing people from crossing a bridge during a film shoot.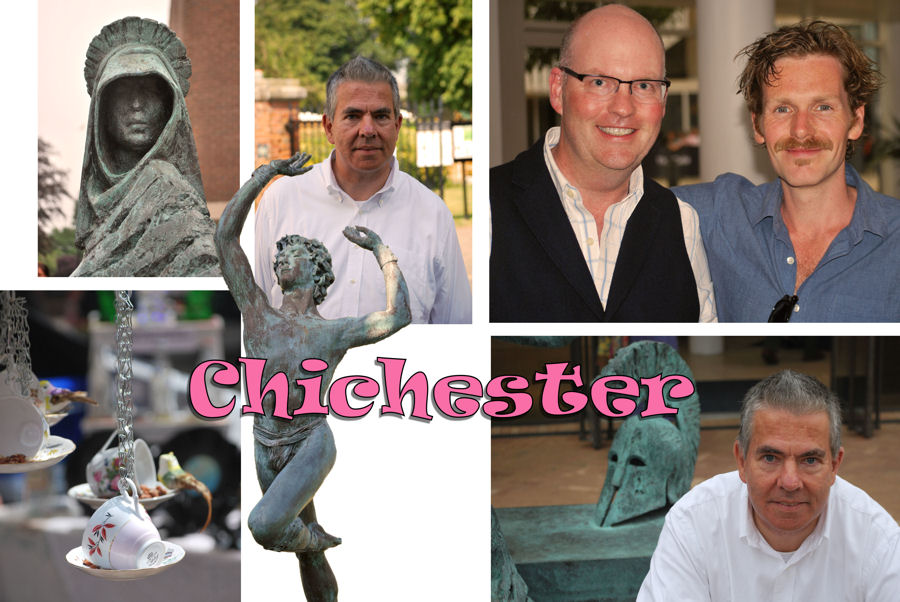 Next stop Chichester, where we met Shaun "Endeavour" Evans, who was starring in a double bill of Miss Julie and Black Comedy. He was very gracious and signed a programme as well as posing for the photo above. The photo below was taken on another occasion.

For photos of other cute men (some wearing shirts) from Summer 2014, click HERE.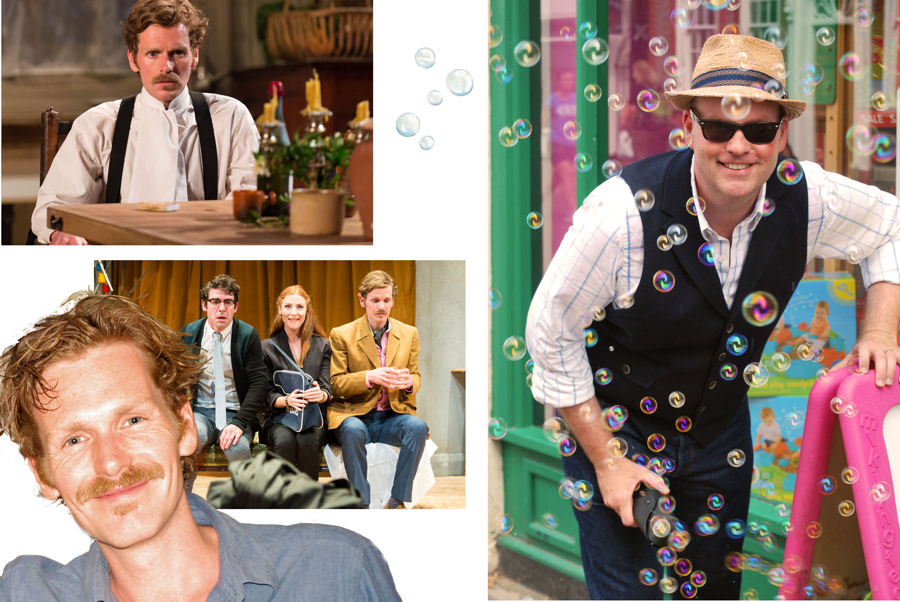 Photos of Sean Evans and cast and me playing in the bubble machine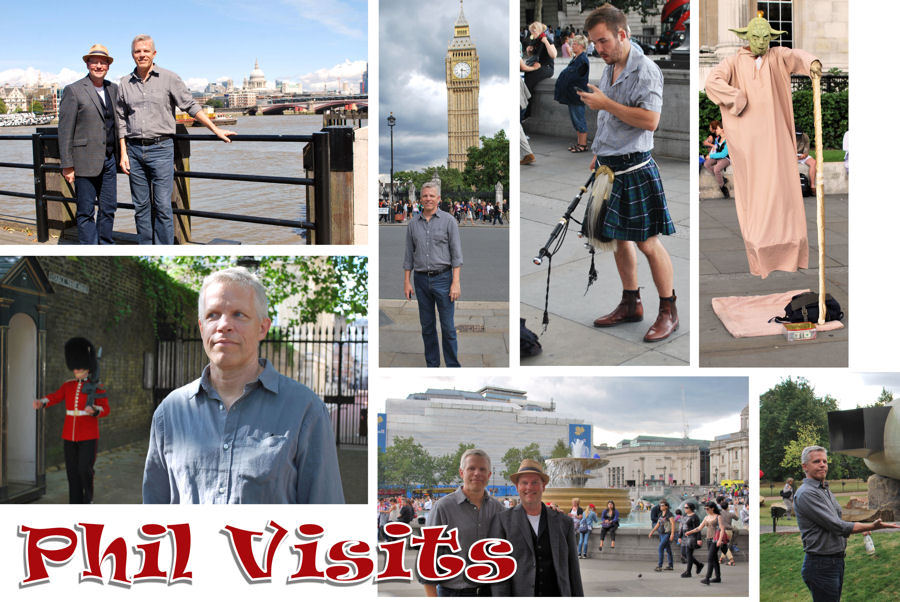 Friend from graduate school days, Phil, comes to visit and we play sightseers in London. We ended up at the International Horn Society's private showing of Jasper Rees' I Found My Horn, which was touching and brought back fond memories of horn playing.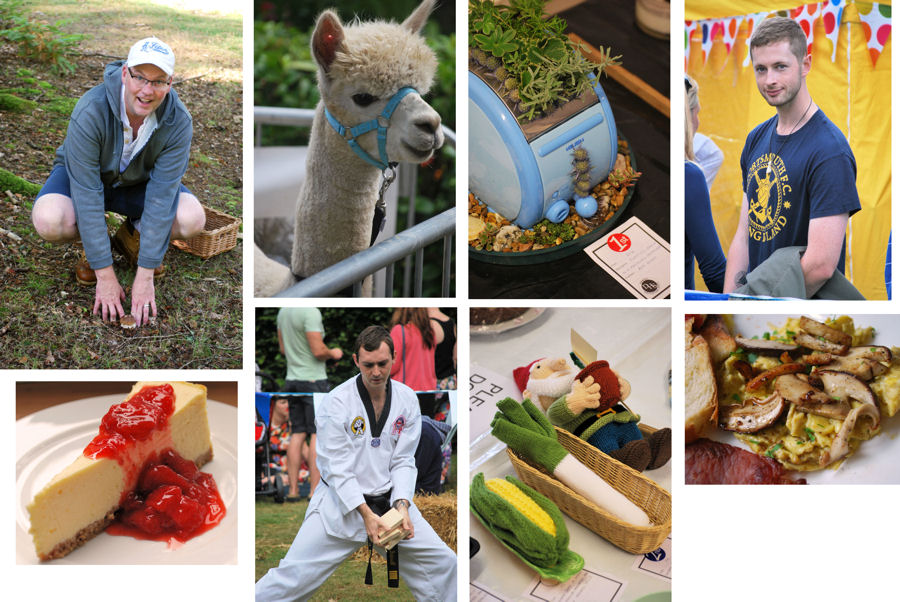 Above are photos from the first porcini mushroom of the season (August 16), amazing homemade New York cheesecake, plus the village fete we attended.