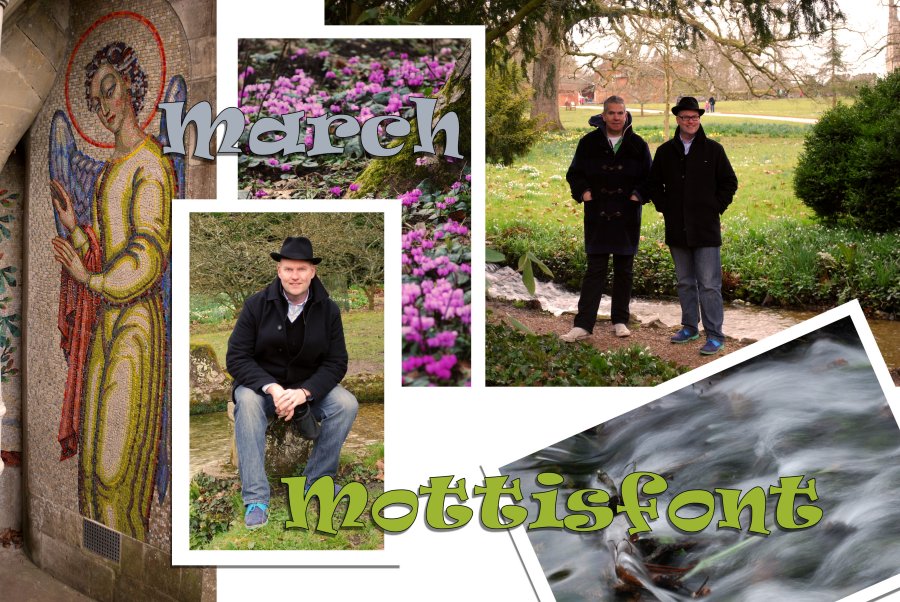 Early spring and we finally discovered Boris Anrep's mosaic angel at our local abbey. See more of his mosaics on another London day out, and Easter 2012 HERE.
Click HERE for spring 2011.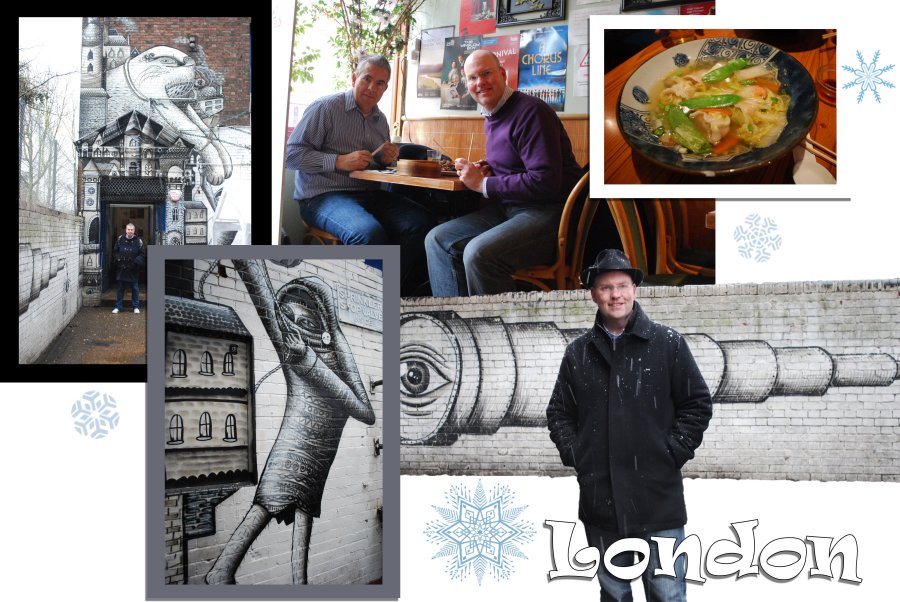 Eating dumplings at Culture Grub while it snows outside. We travelled to Peckham's Bussey Building to see A Thousand Miles of History to find the show cancelled because it was too cold for the actors to act. We did see the show the following week (see below).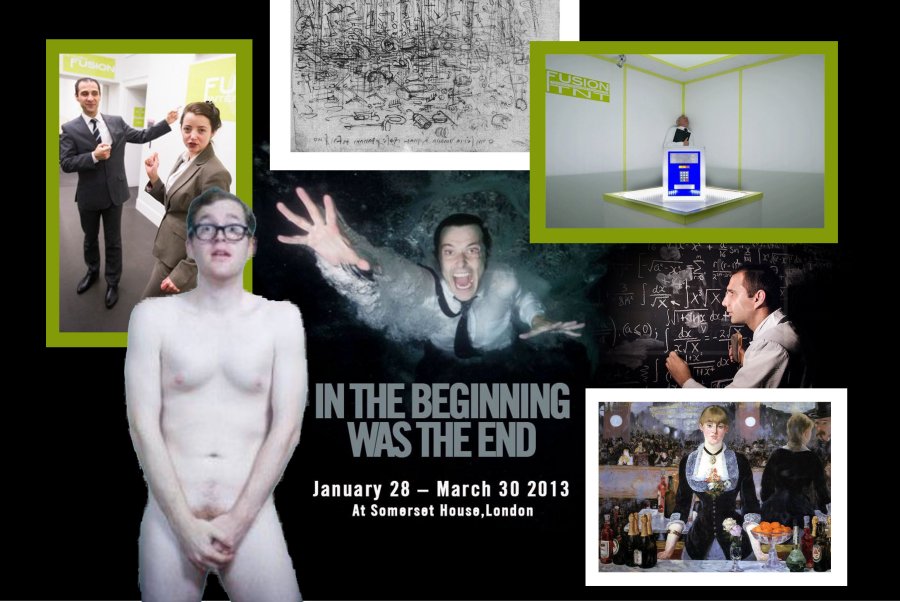 The highlight of any trip/month/lifetime would be a new show by Dreamthinkspeak. Read my account of it HERE. Read about their brilliant 2010 Cherry Orchard tribute HERE.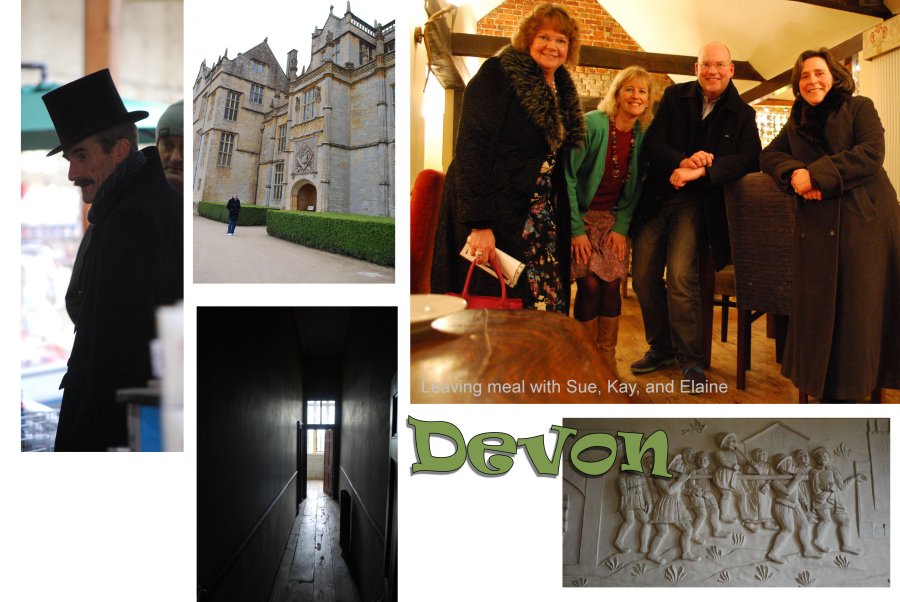 We travelled to Devon - Nick on business - and stayed in Barnstaple. George celebrated a new job with former friends from work.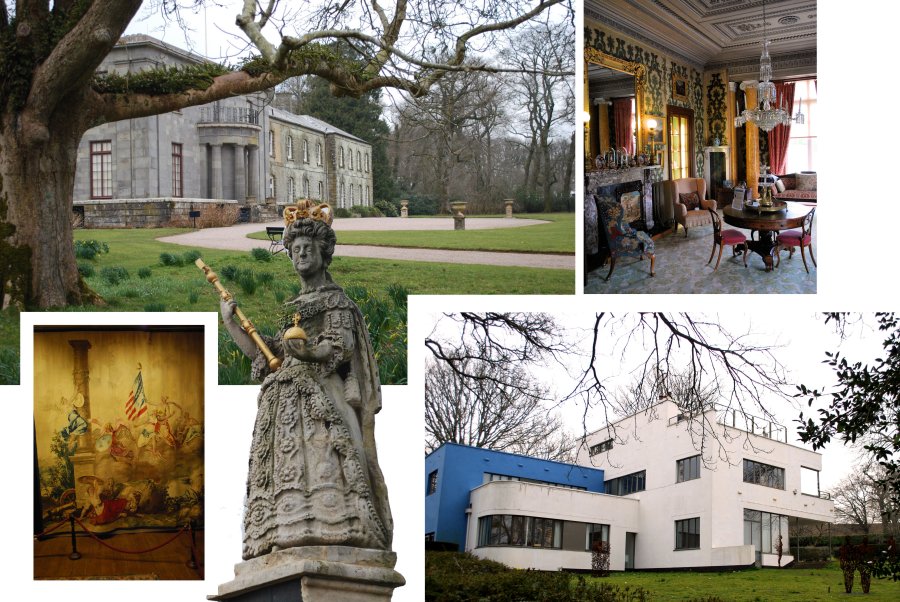 Arlington Court and High Cross House, National Trust properties in Devon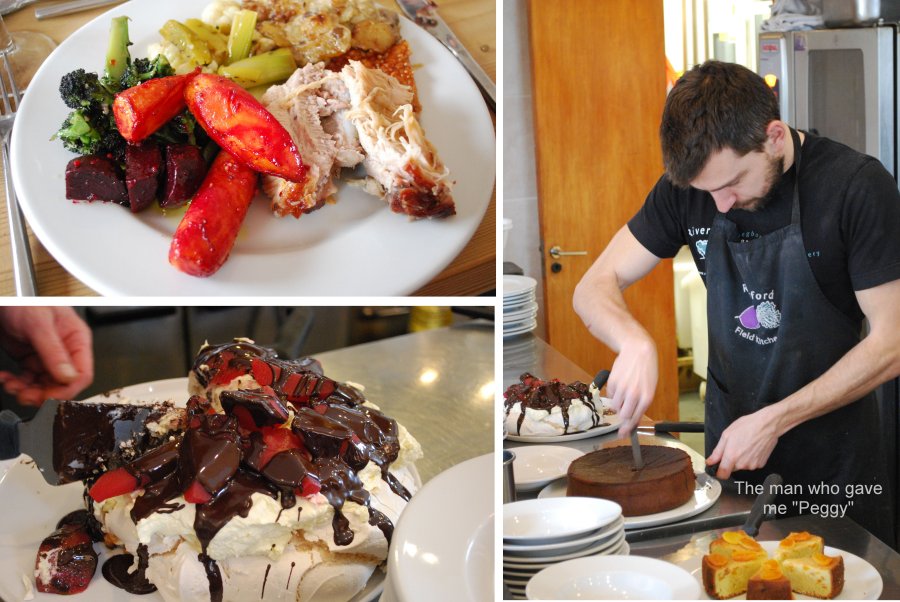 Riverford Field kitchen remains my all time favourite place to eat. Lunch there was sublime and the nice bearded man gave me some of his twelve year old sourdough starter, called "Peggy".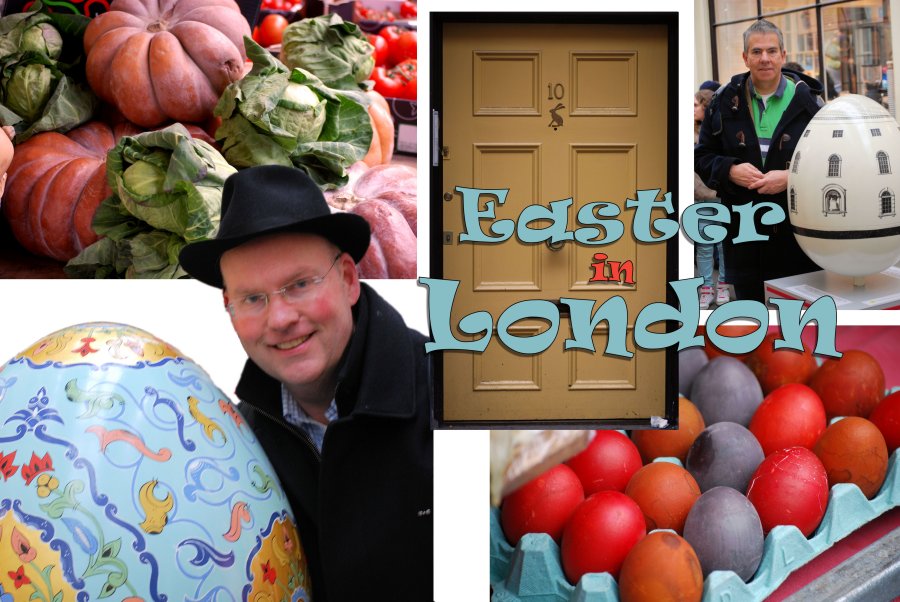 We returned to London on Easter weekend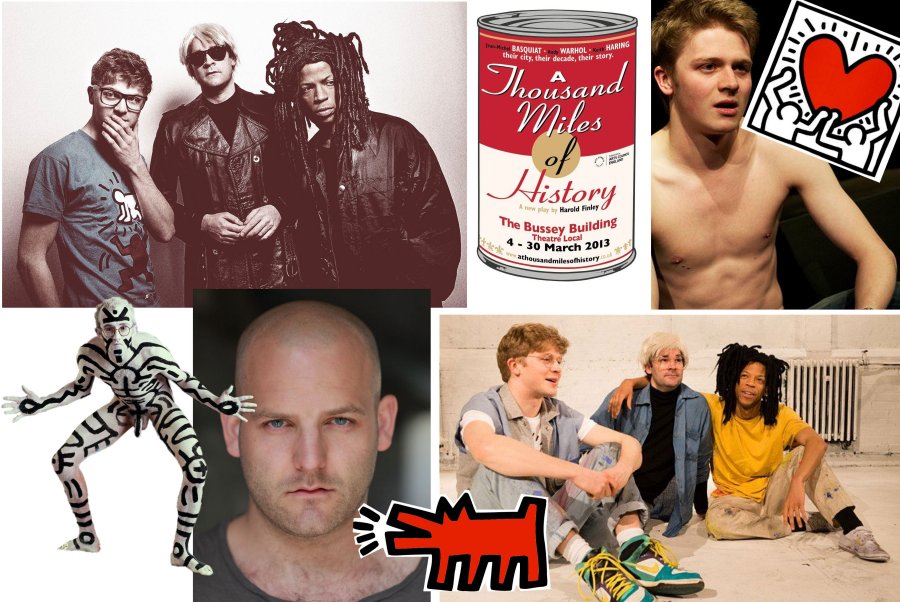 Harold Finley's A Thousand Miles of History was an innovative look at 80s art icons Warhol, Haring, and Basquiat, and was great value for money compared to lesser West End shows.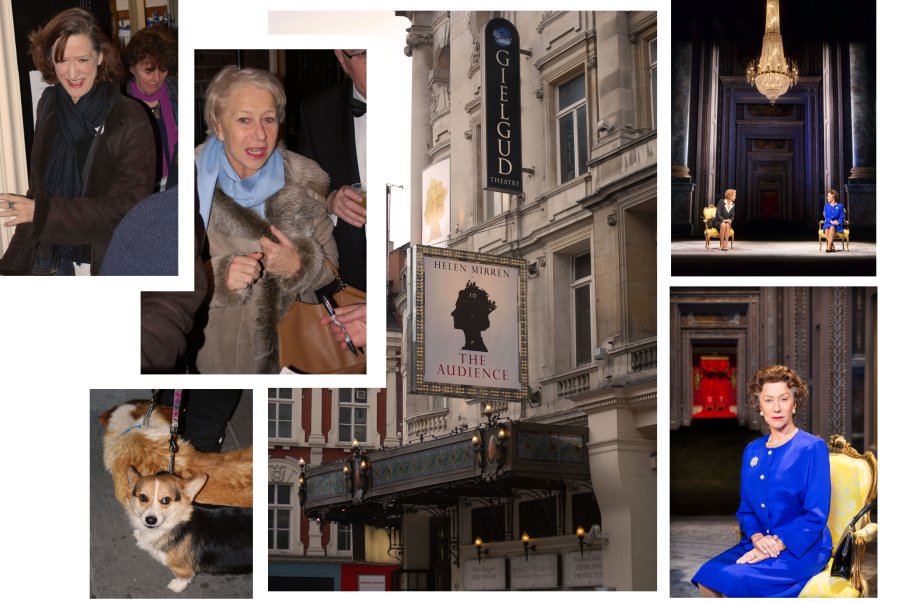 In the evening, we saw Helen Mirren, Haydn Gwynne, and two cute corgis in The Audience.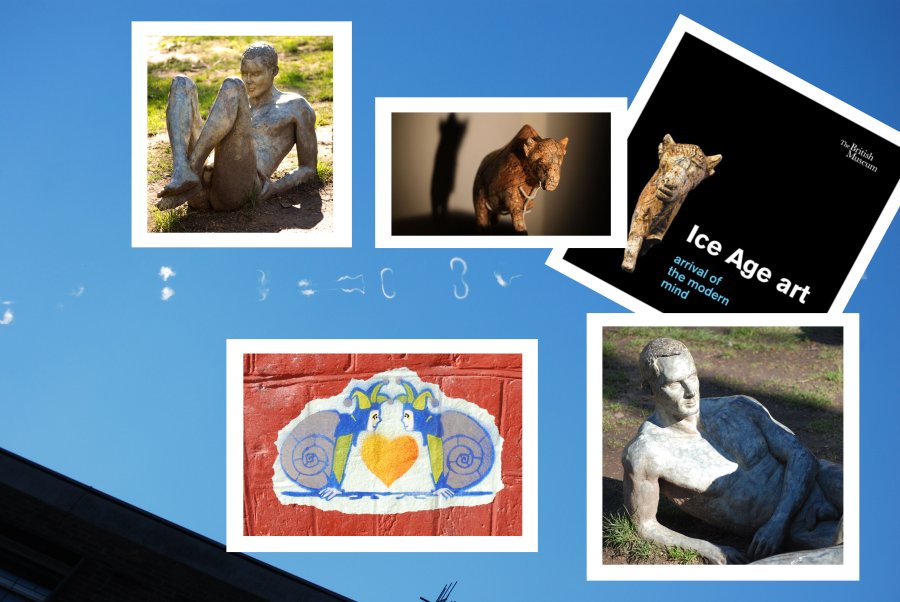 On Easter Sunday, we saw the Ice Age exhibit at the British Museum and some Soho art, previously undiscovered.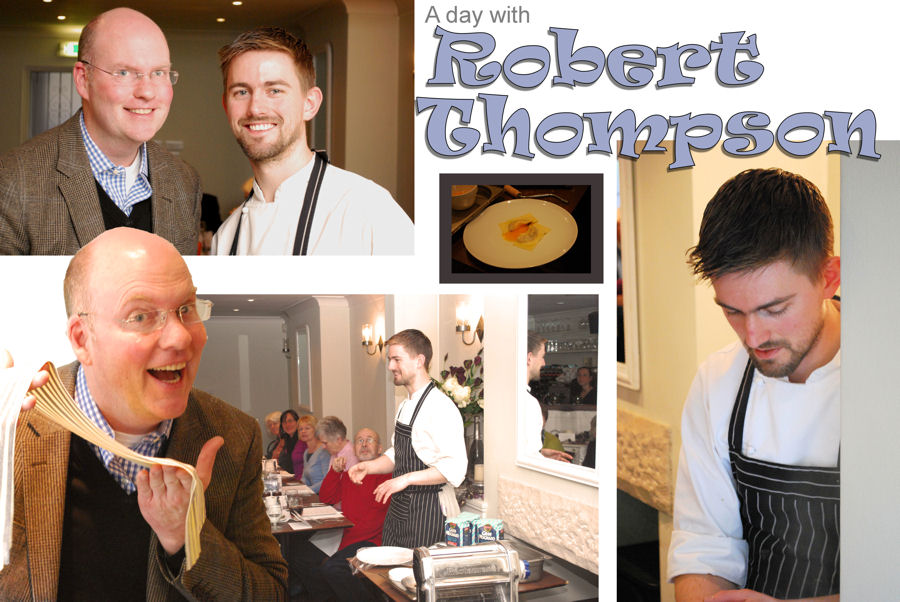 George's farewell "do" was a pasta making workshop with friends from work and Michelin starred chef Robert Thompson on the Isle of Wight. Click HERE to see our last visit to Robert's Hambrough restaurant.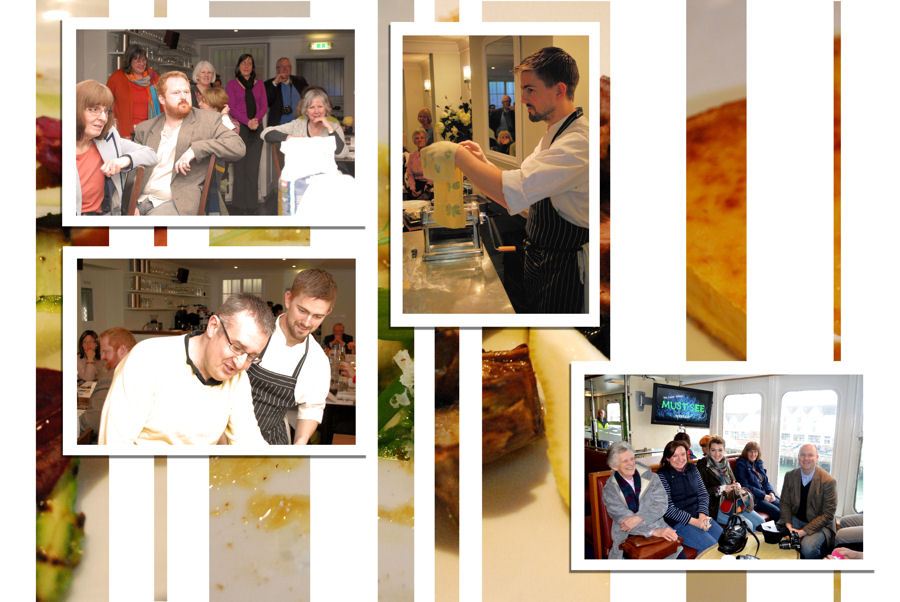 Robert showed us how to make "stained glass" pasta with whole herbs. Afterwards, we enjoyed a wonderful four course lunch.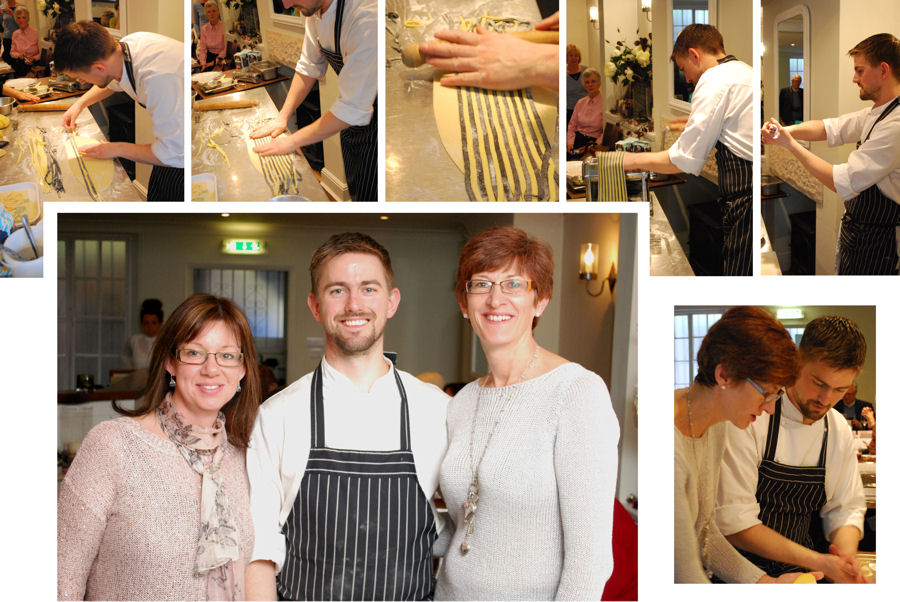 Most impressive was the striped pasta that became chicken cannelloni. I later tried this at home.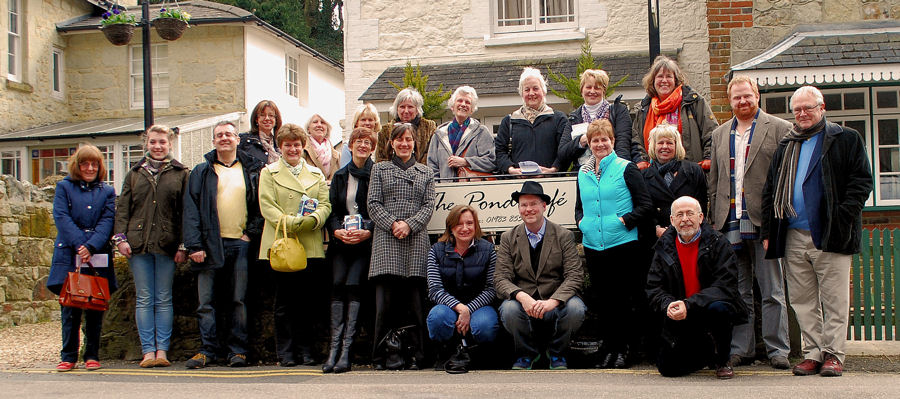 The group of friends in front of Robert Thompson's Pond Café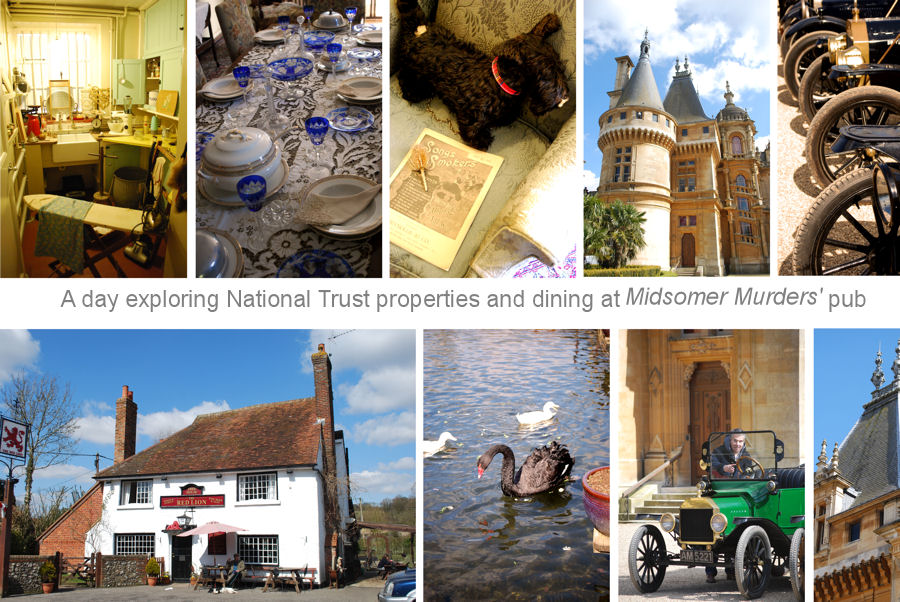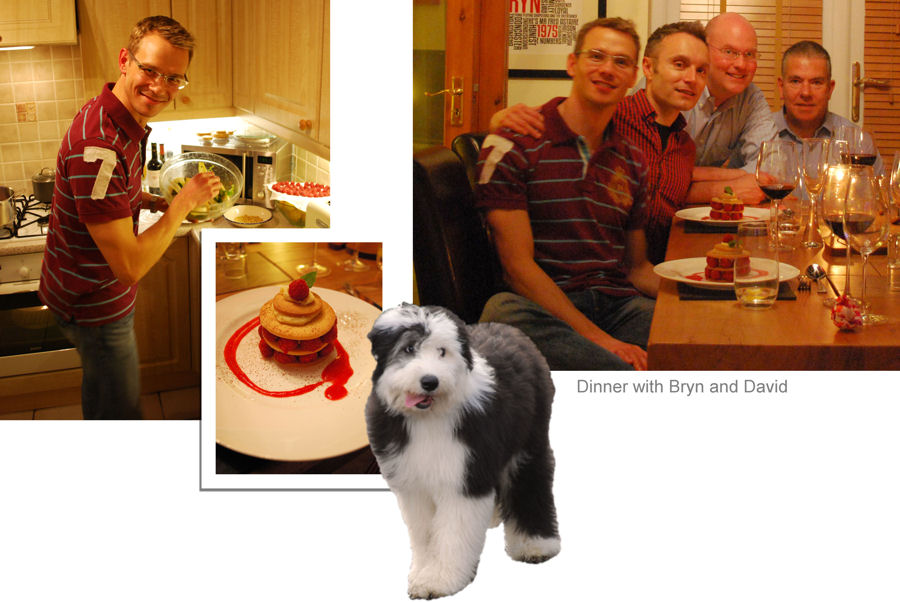 Bryn and David hosted us for a lovely meal, all prepared by Bryn. The dog was seen salivating in the farmers' market.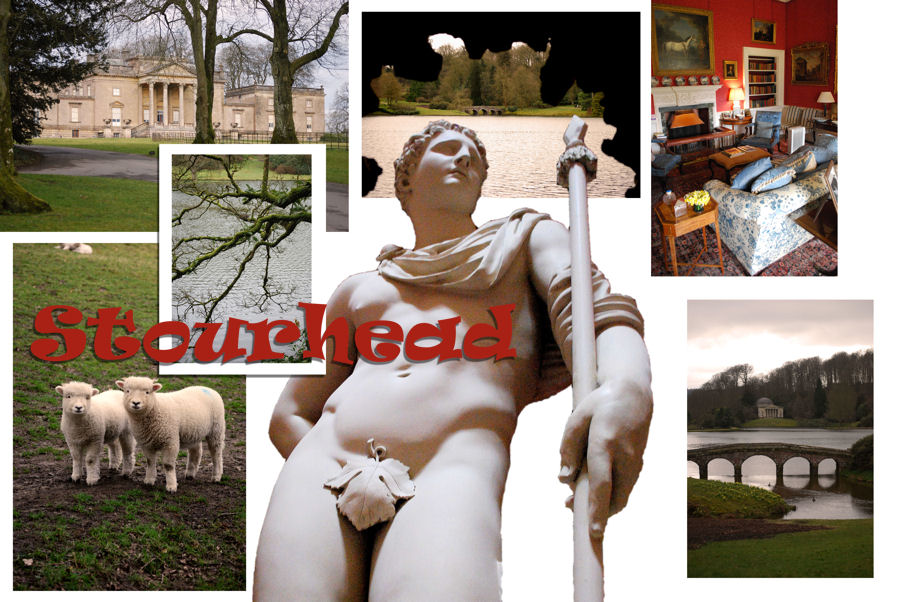 Another National Trust visit to Stourhead, primarily to seek out cute spring lambs. Clilck HERE to see our last visit.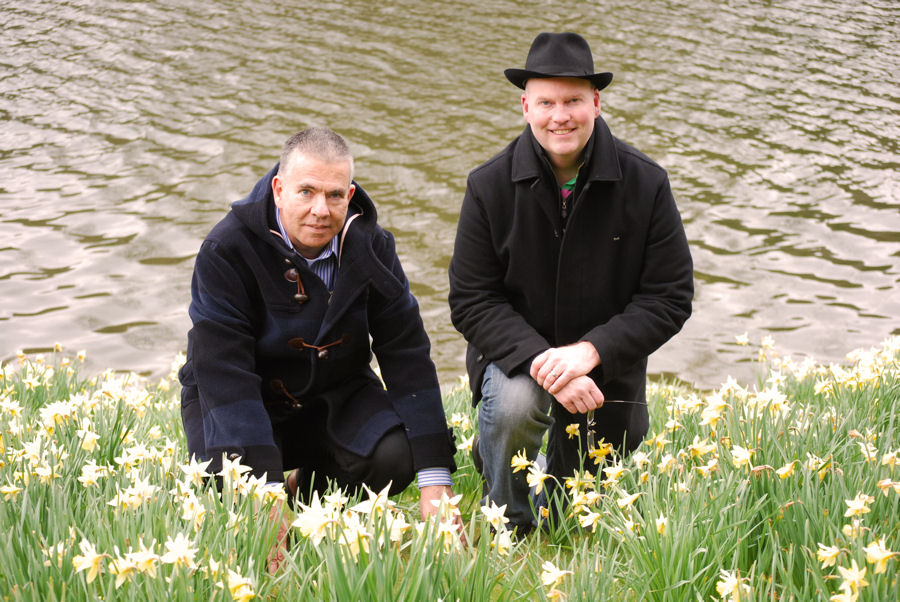 By the water's edge at Stourhead