Click HERE for photos from Spring 2014.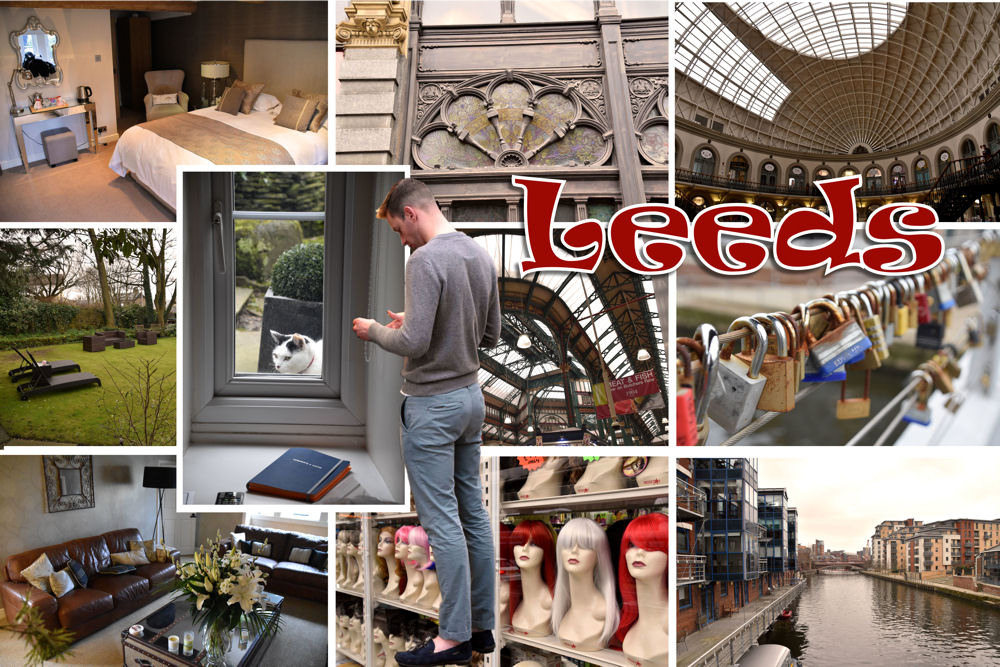 We enjoyed a weekend in Leeds, staying in the Willow Cottage B&B, where we enjoyed an evening under the stars with wine and cheese. The town centre had plenty to see and do, including the old market hall and the Corn Exchange.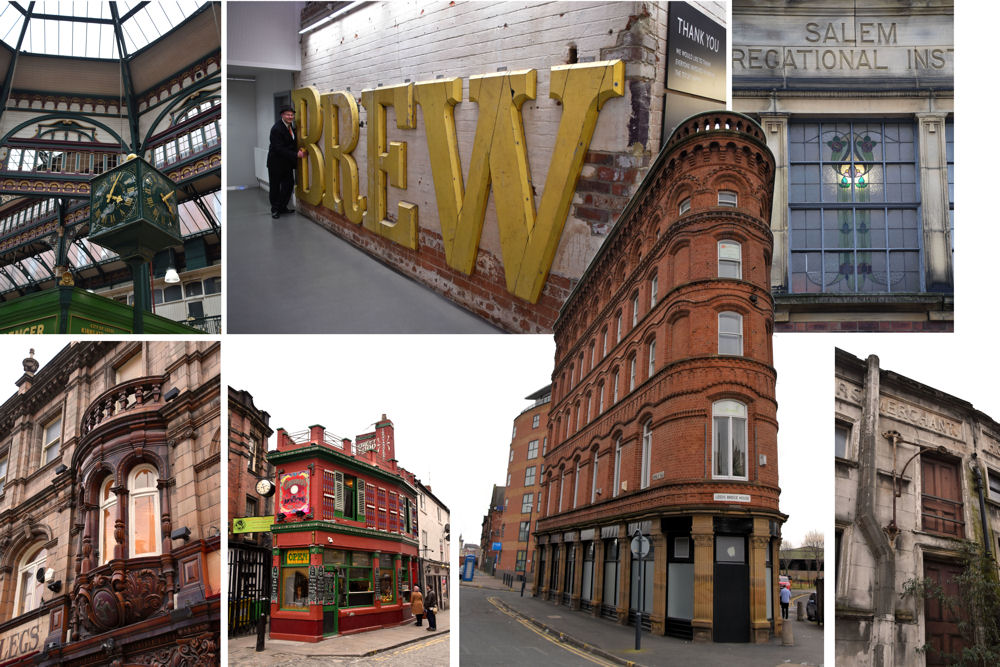 The very first Marks and Spencer was in Leeds, a small stand in the market hall, and the Tetley Brewery is now converted into an art gallery. The Leeds Bridge House reminded me of New York's Flatiron building.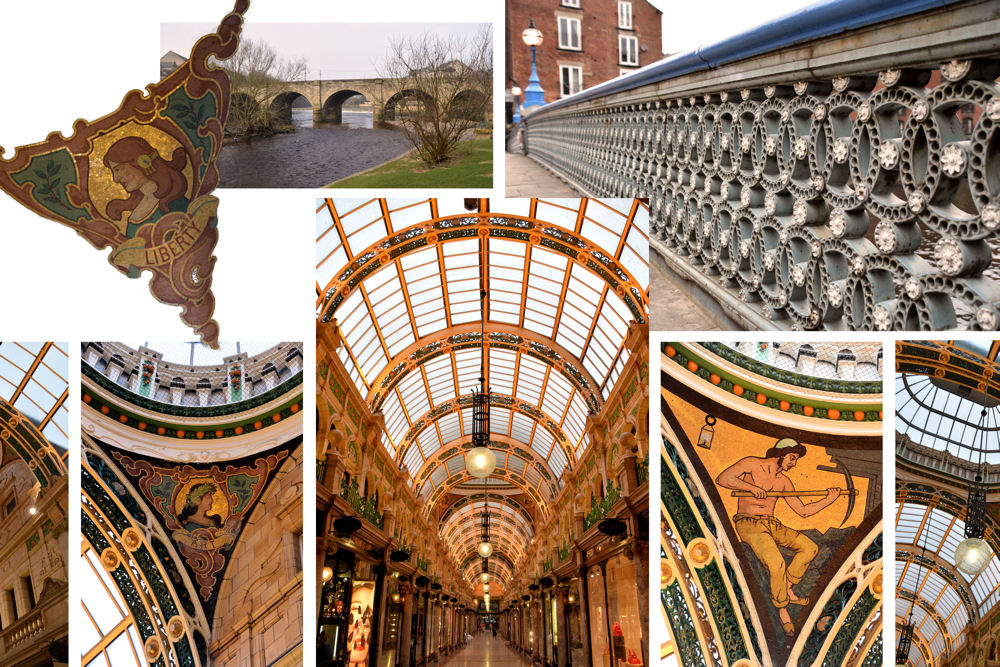 The Leeds Bridge was impressive and the Victorian Arcade was wonderful, with its Art Nouveau mosaics..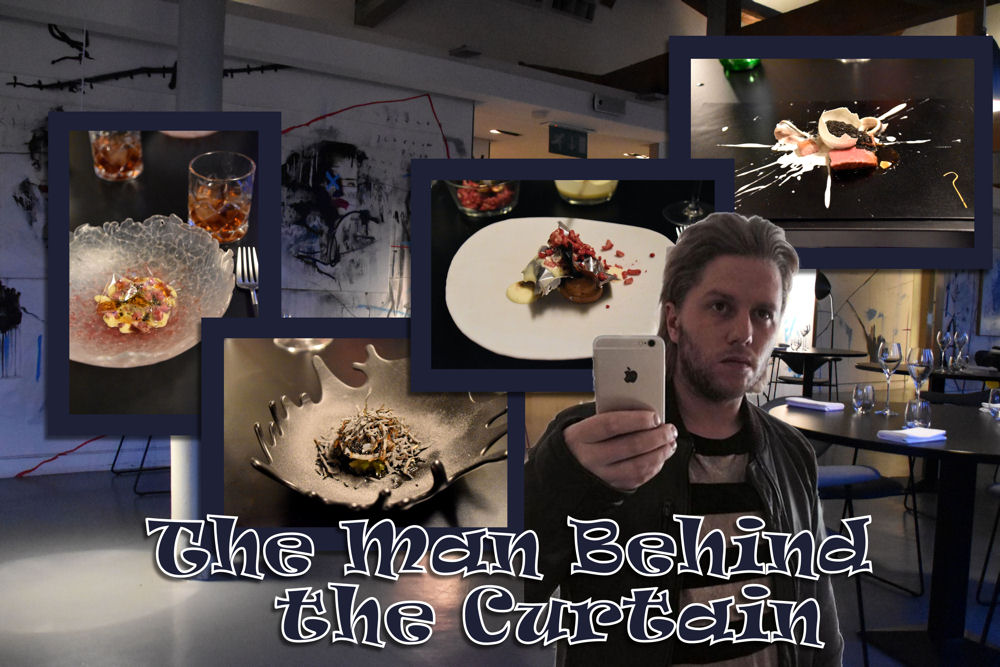 The main reason for our visit was to eat at Michael O'Hare's The Man Behind the Curtain. After seeing him win the fish course on The Great British Menu, anticipation was high. We appreciated the beauty and skill of the dishes but left hungry and unsatisfied.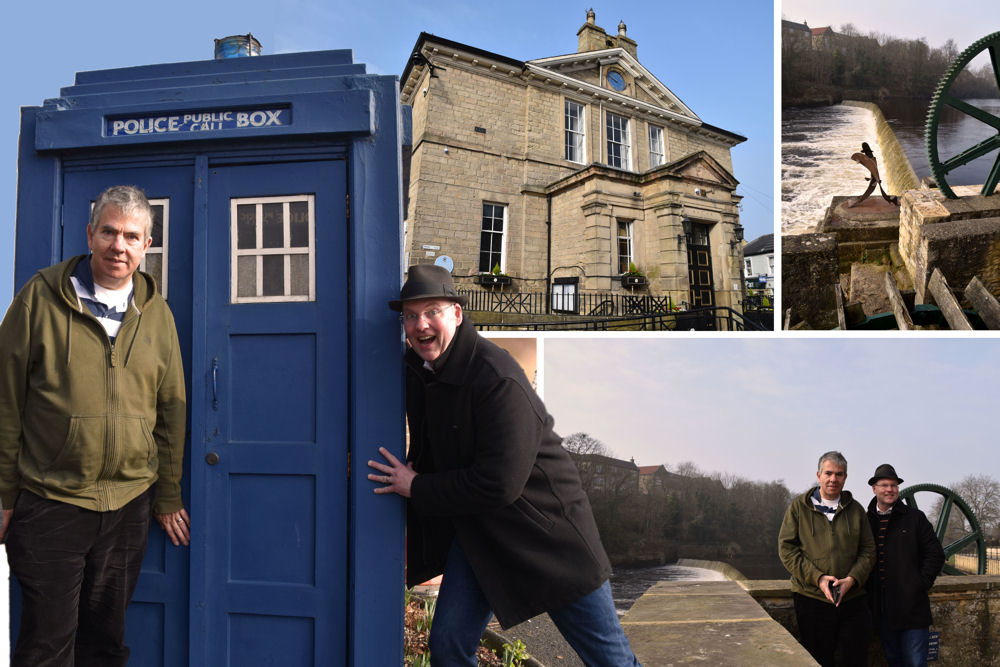 Wetherby provided us with a small farmers' market, where we bought rhubarb and jam, and a Doctor Who style phone box in which to transport ourselves back in time.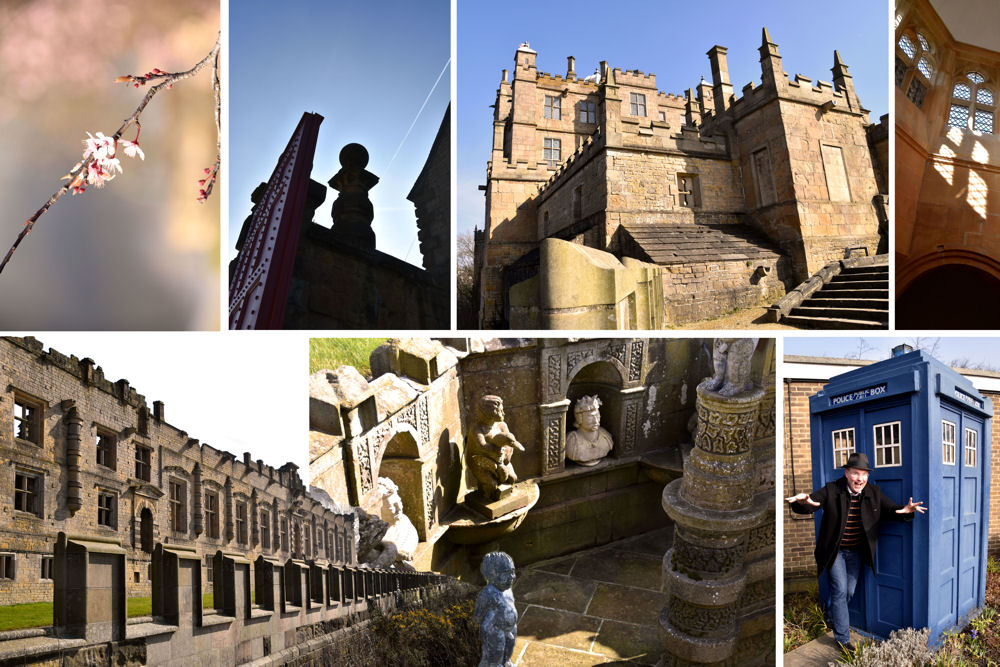 On the way home, we stopped at Bolsover Castle in Derbyshire and enjoyed a cream tea.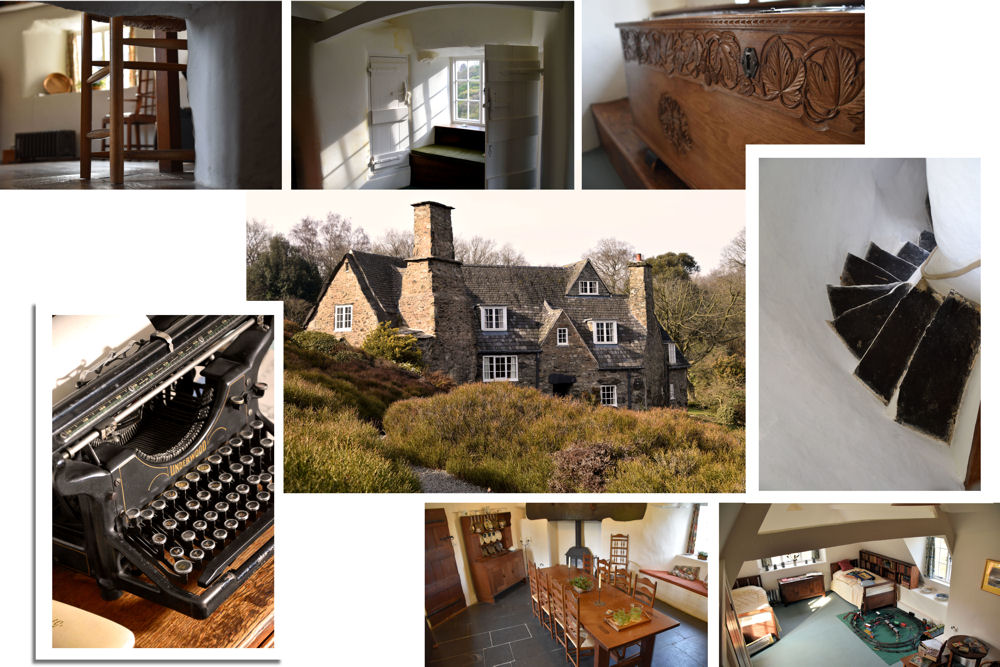 Stoneywell is an Arts and Crafts house carved into the side of a hill.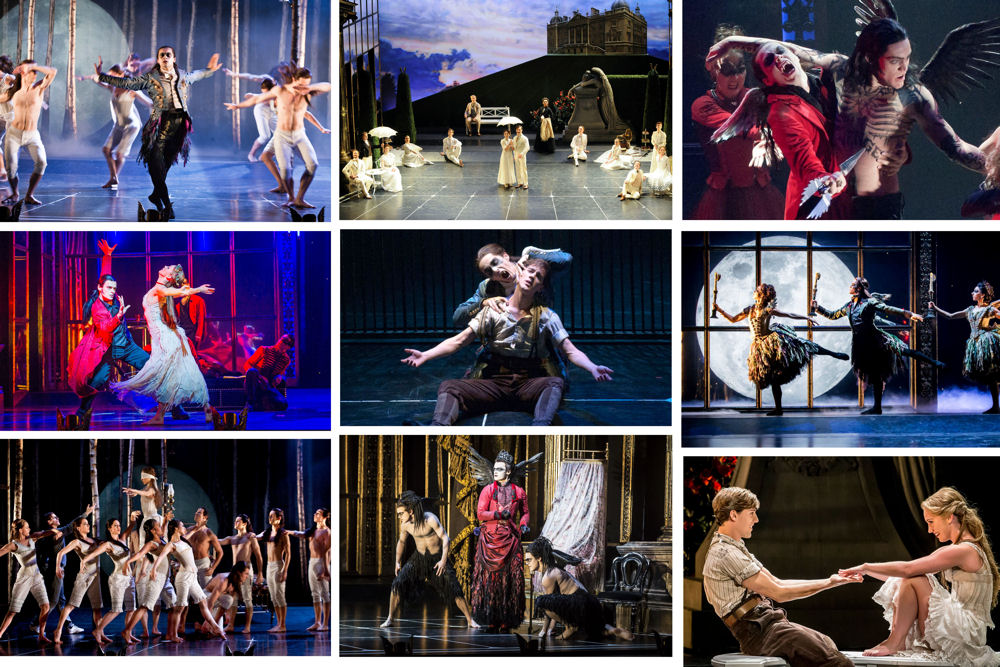 We enjoyed Matthew Bourne's gothic retelling of Sleeping Beauty. The last of his shows that we saw was Early Adventures in Brighton, 2012.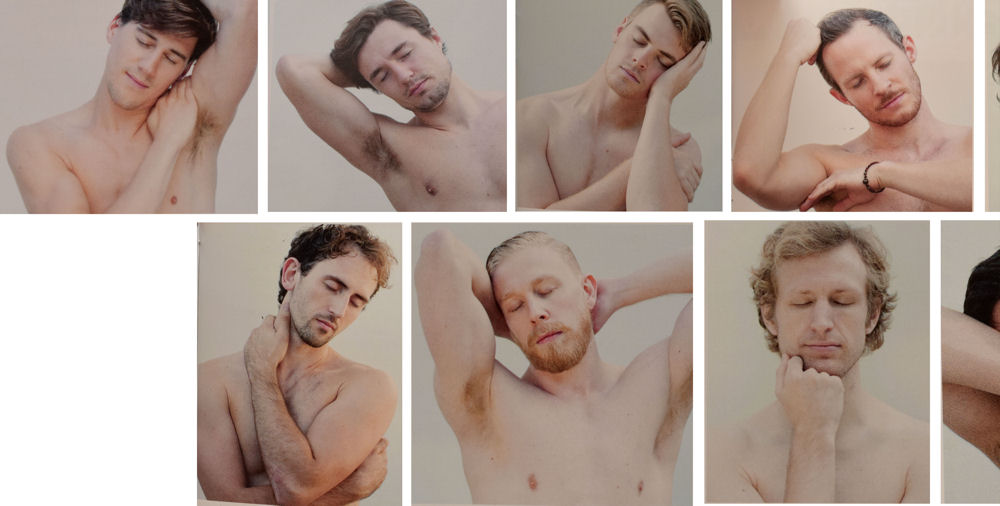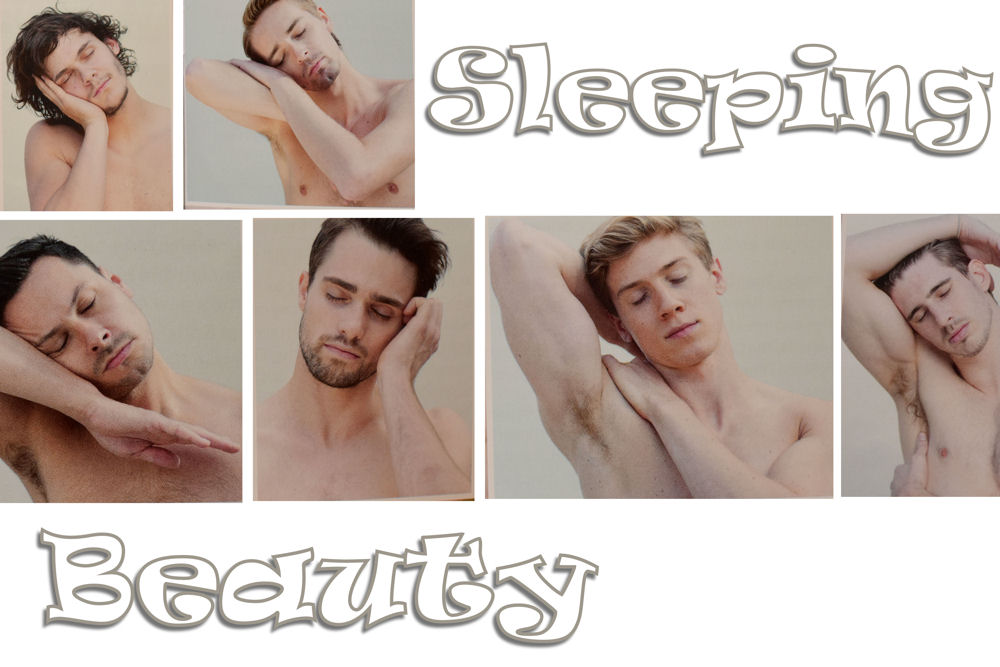 Some of the cast from the programme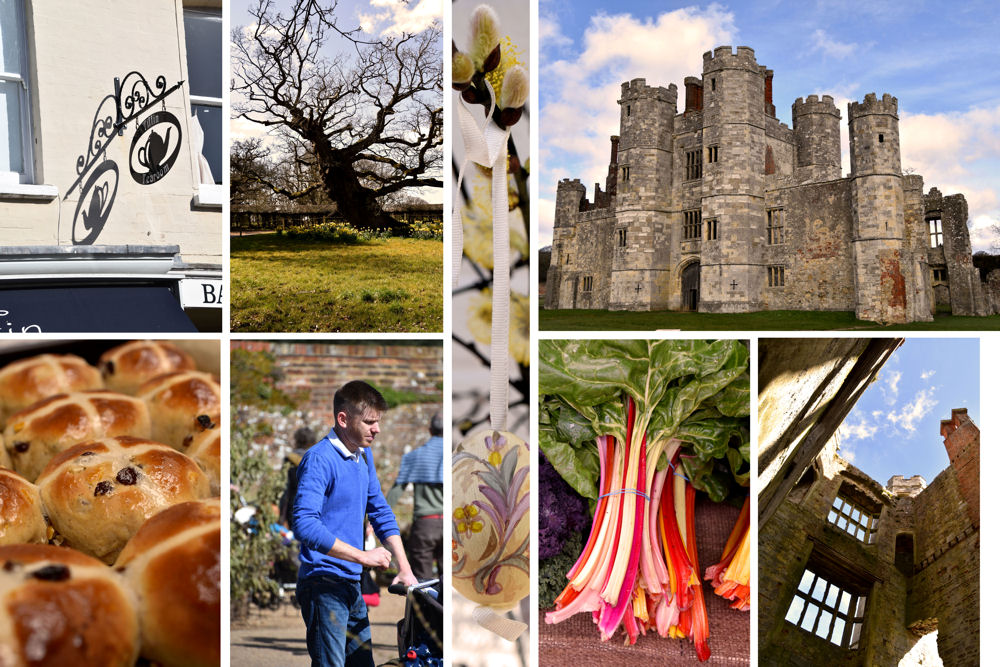 Easter days out included trips to Alresford, Hinton Ampner, and Titchfield Abbey.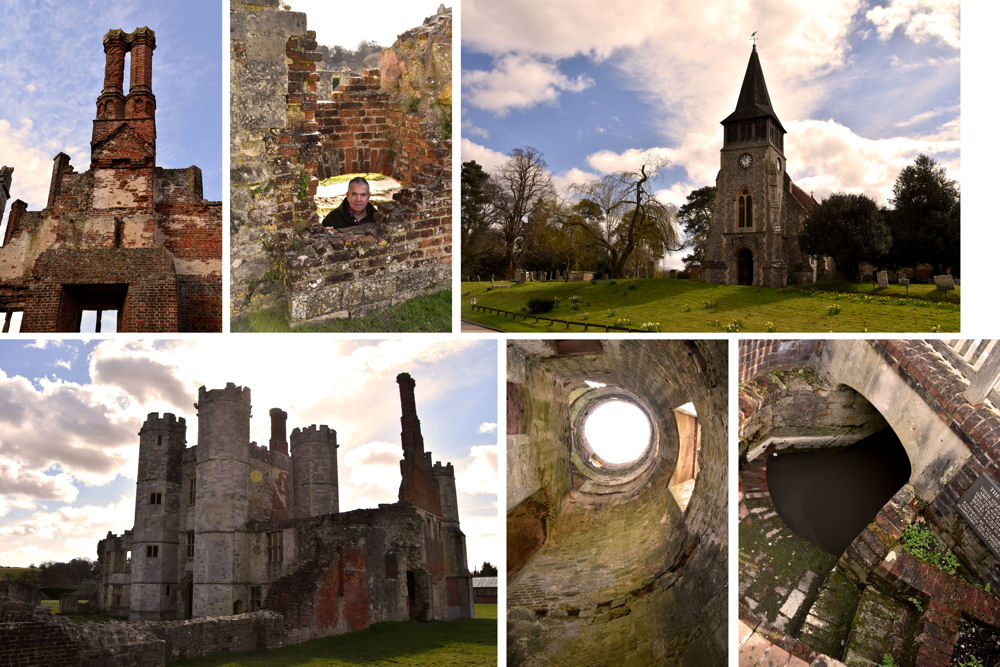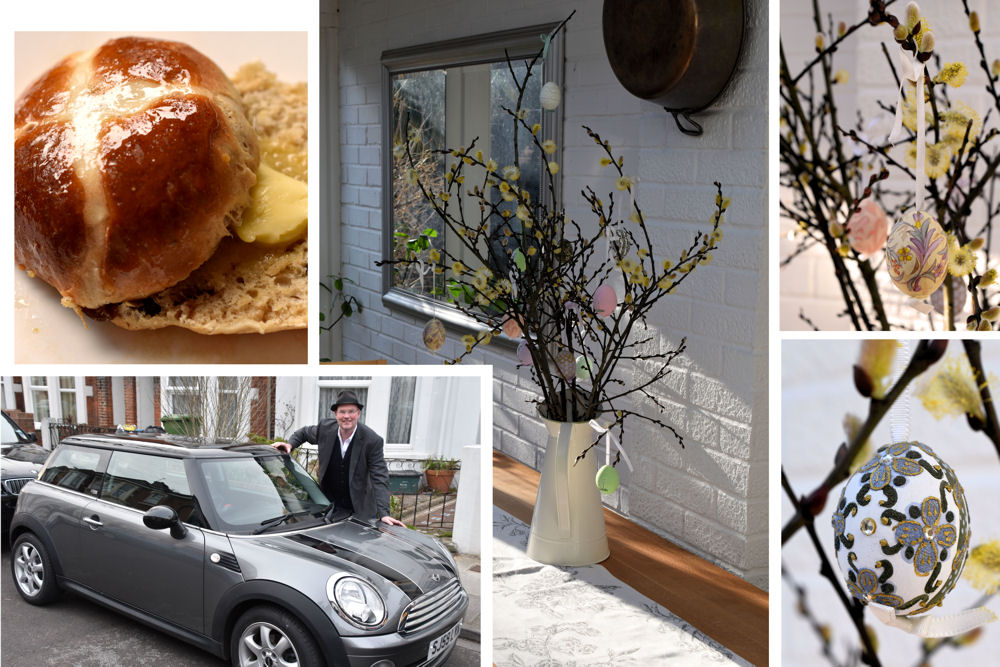 Above: Marry Berry's hot cross buns recipe, Easter eggs bought in Salzburg, and my new car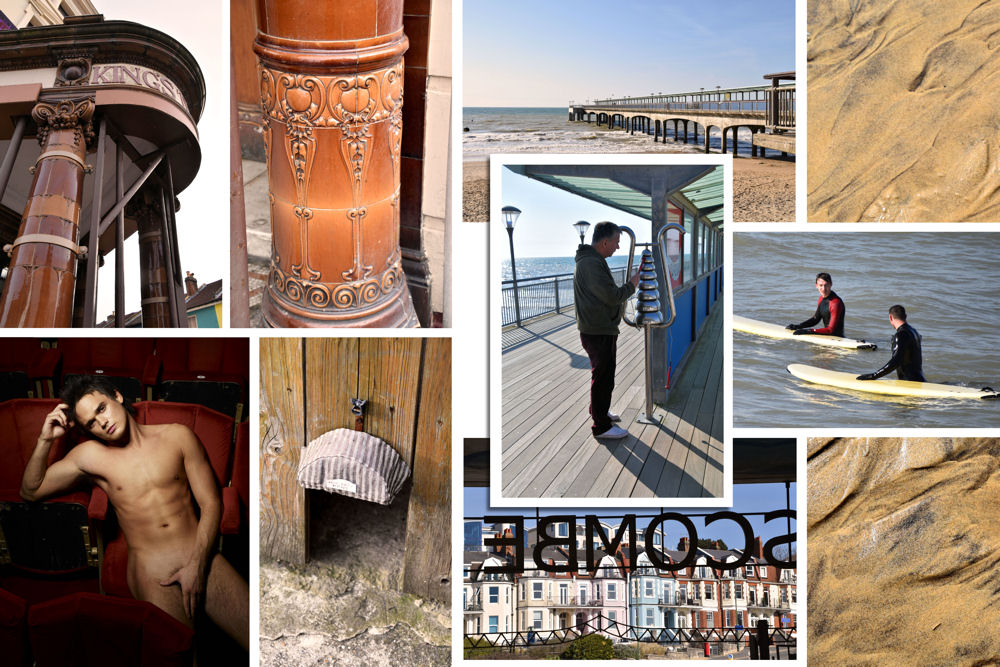 Seeing Gareth Gates in a stage musical and visiting Boscombe beach,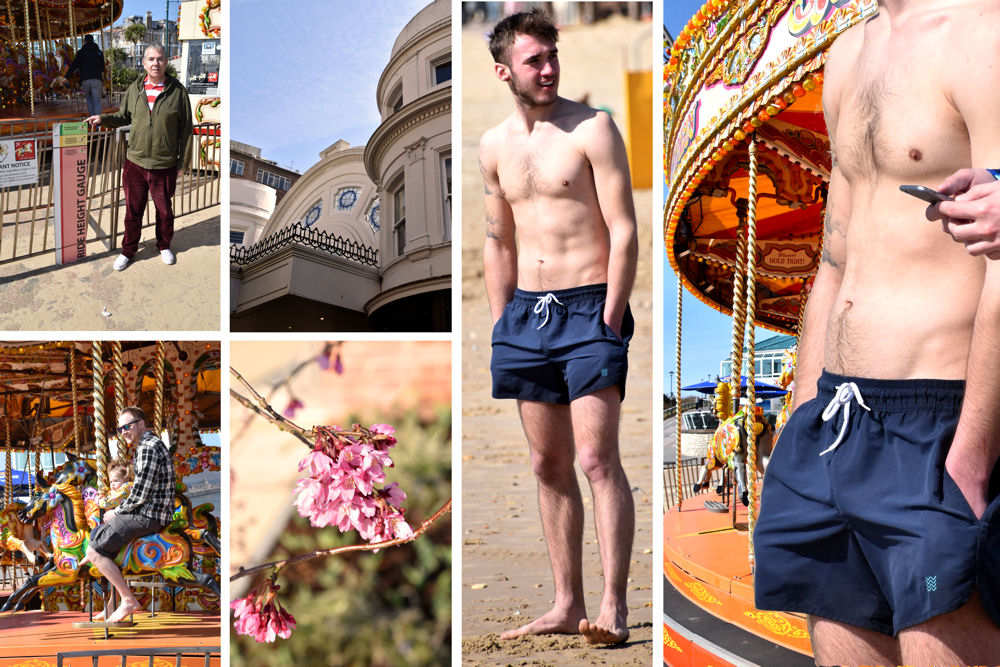 We walked from Boscombe into Bournemouth.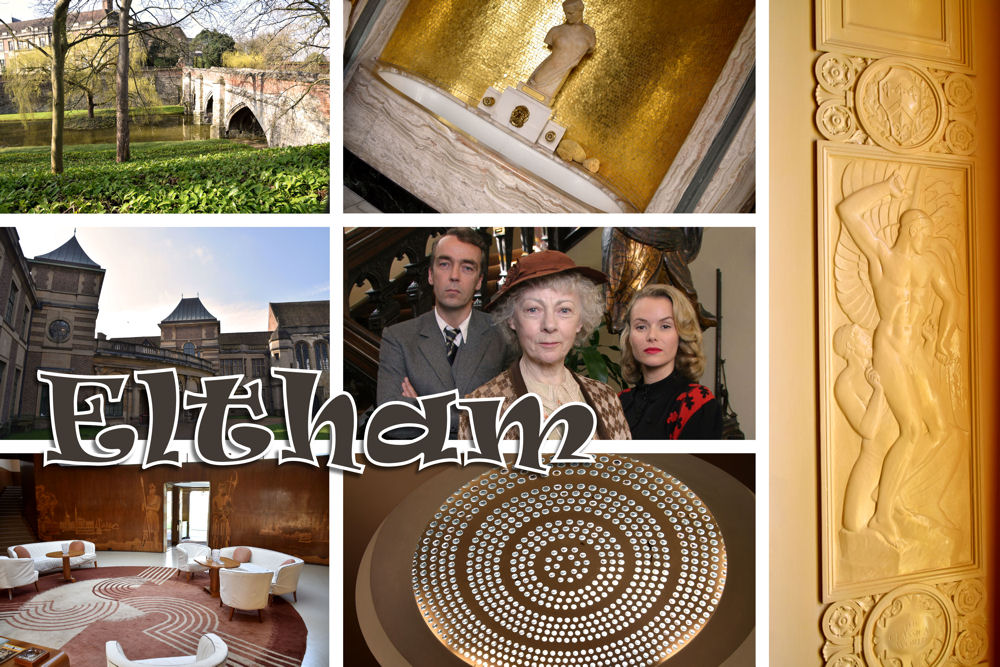 We finally visited Eltham Palace (featured briefly in Marple: 4.50 from Paddington) to see its Art Deco interiors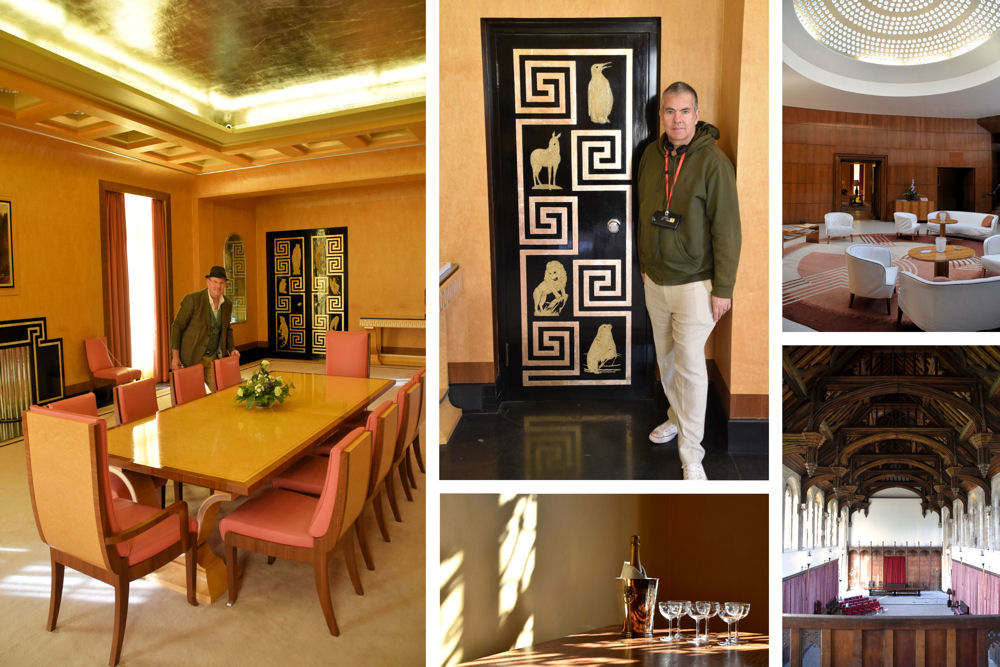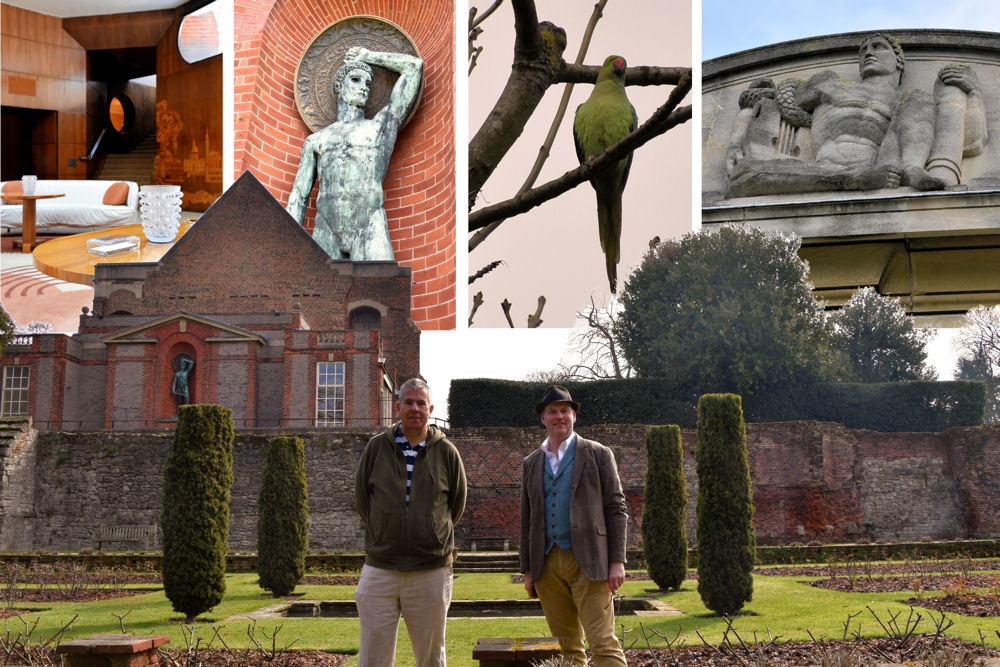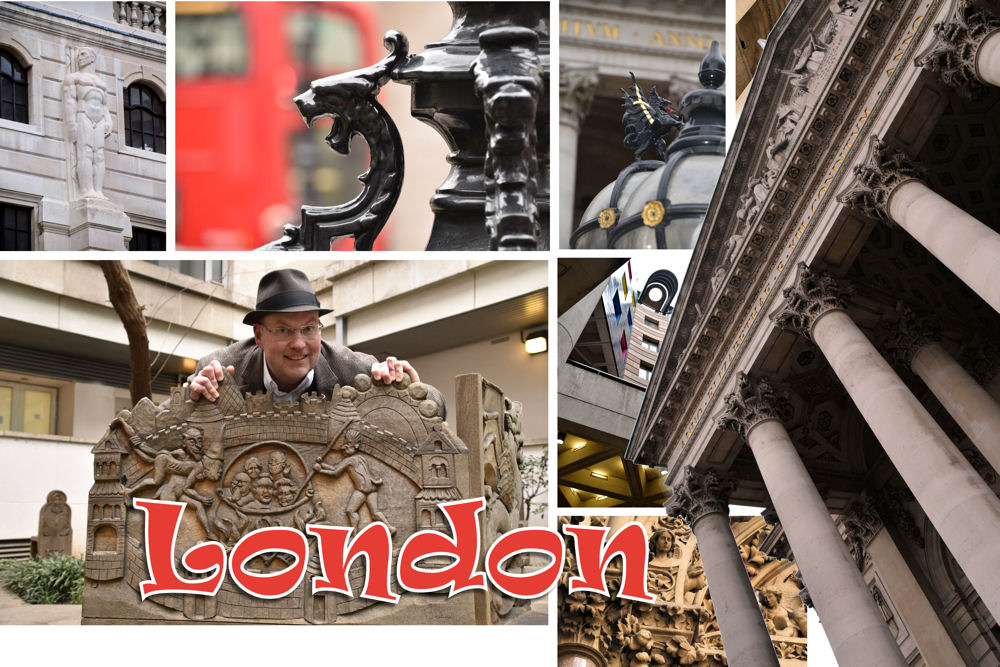 I took a photography tour in London and picked up some useful tips for my camera.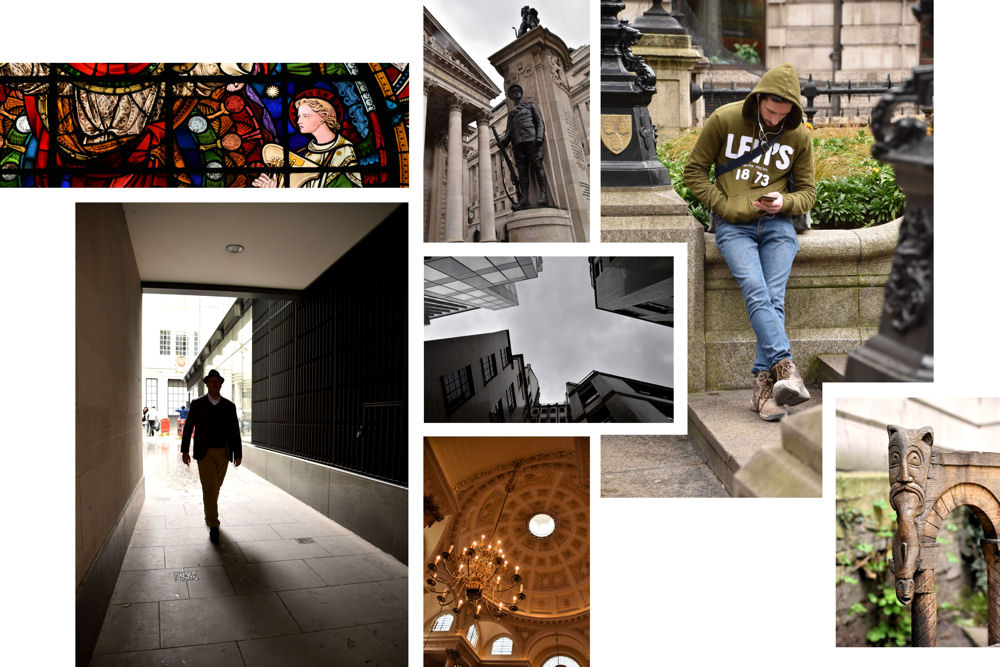 We concentrated mainly on the Bank/Monument area of the City.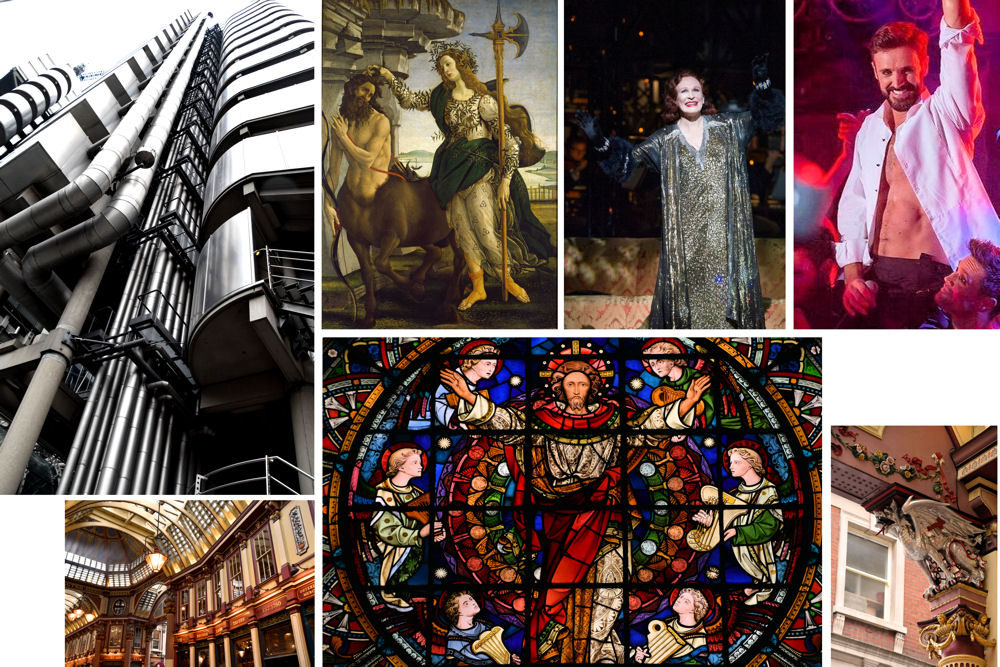 In the afternoon, I went to the Botticelli Re-imagined exhibition at the V&A and then we saw Glenn Close and Michael Xavier in Sunset Boulevard. Click HERE to see my last encounter with Michael Xavier.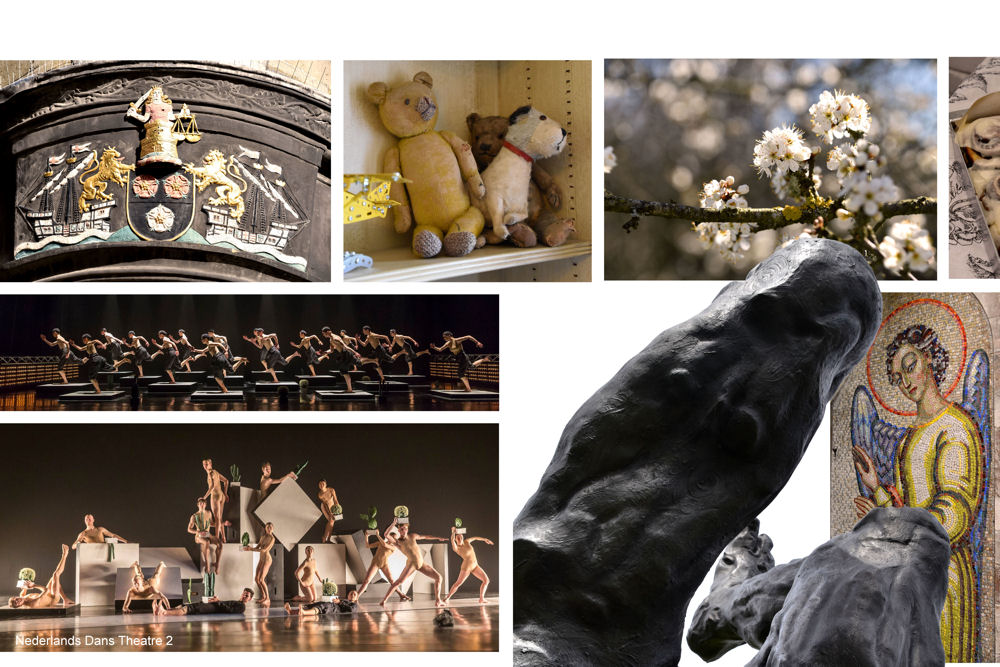 We enjoyed the witty and impressive Nederlands Dans Theatre 2 and made a return visit to Mottisfont.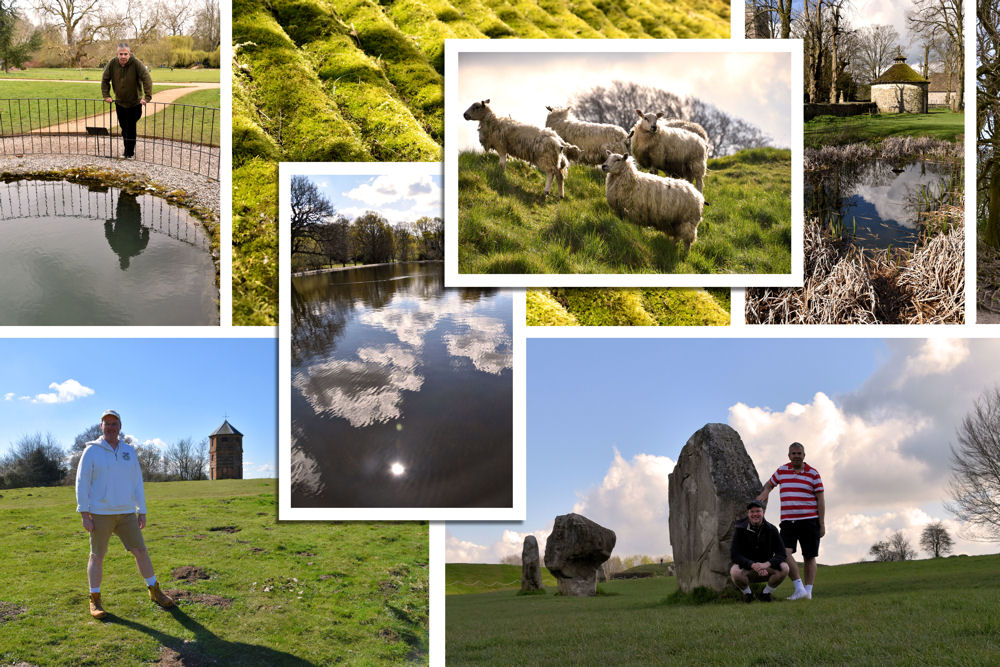 Next stops: Avebury and Pepperbox Hill in search of St George's mushrooms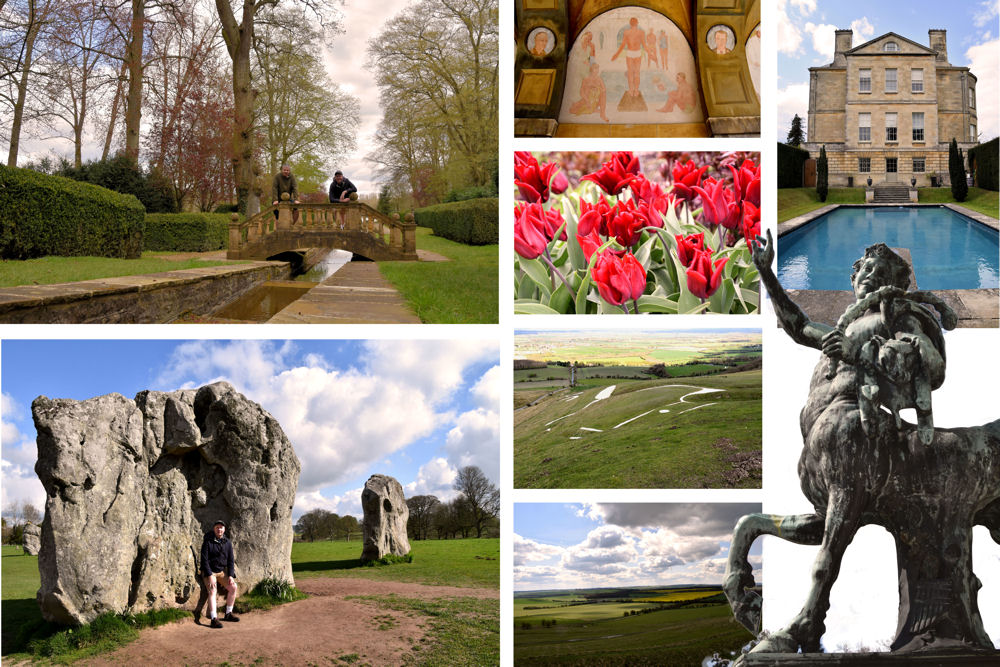 Buscot House was home to an array of amazing artwork and a beautiful garden.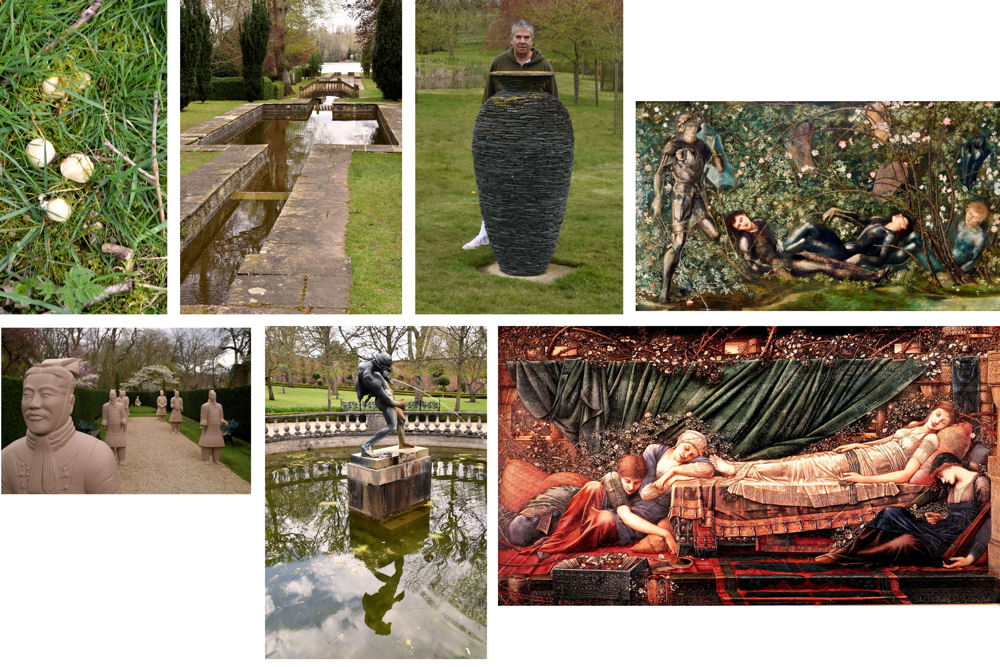 One room featured a series of Sleeping Beauty paintings by Burne-Jones.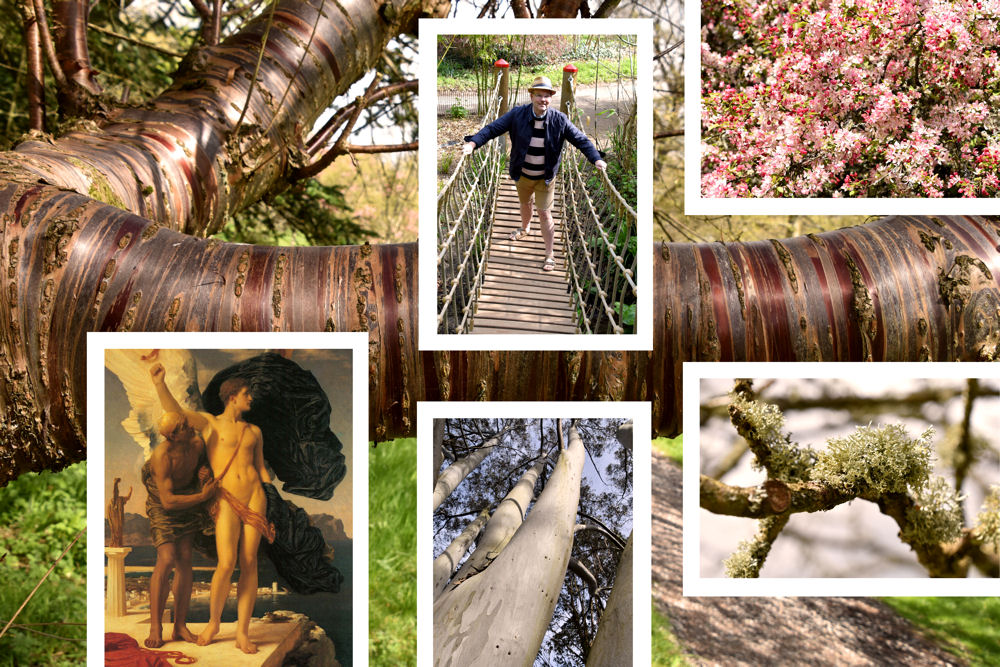 Ingres painting at Buscot House and scenes from Hillier Gardens, where we picnicked with friends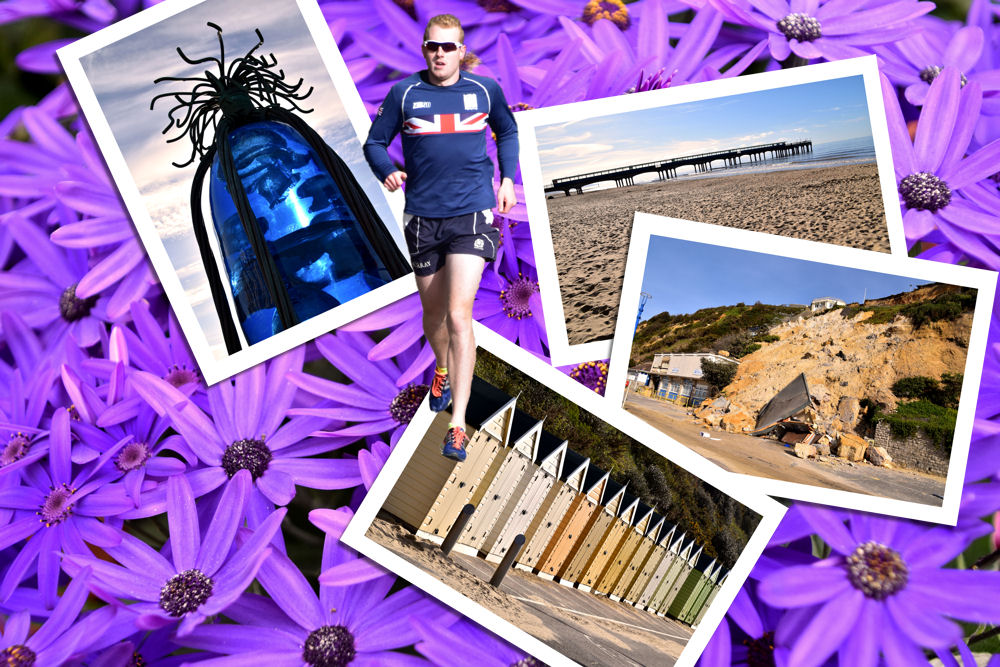 Boscombe and Bournemouth