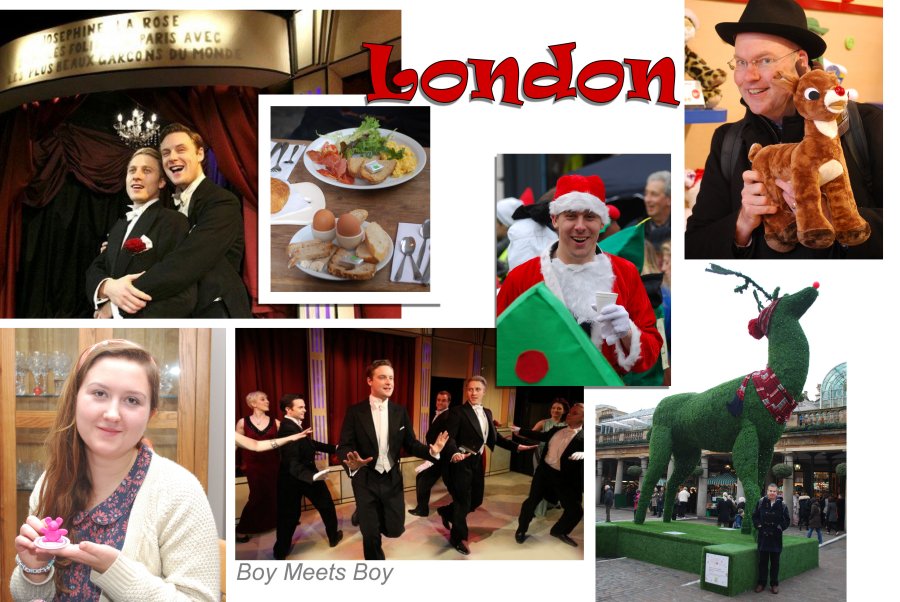 We travelled to London in early December and saw the UK premiere of Boy Meets Boy at the tiny, perfect jewel that is Jermyn Street Theatre.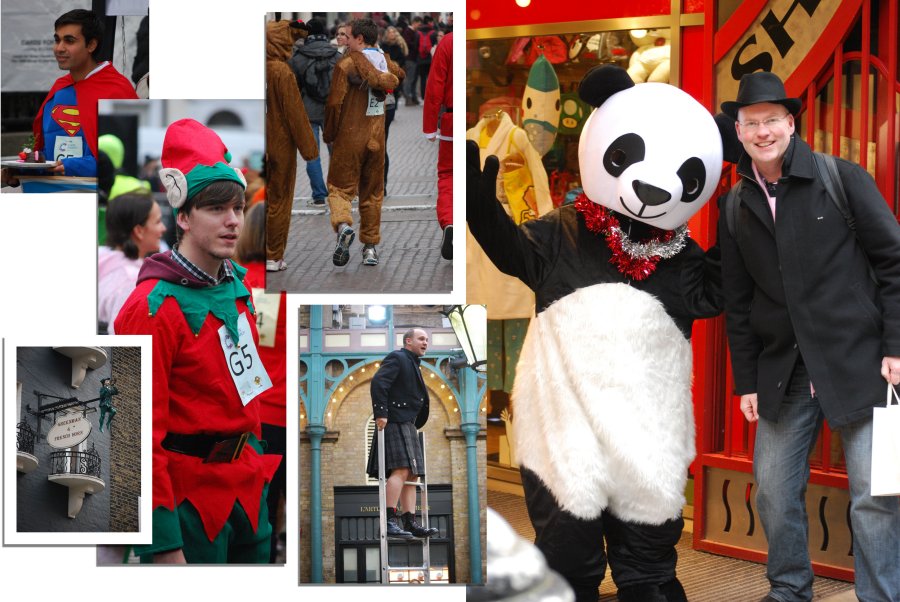 Also on our trip, we saw The Architects, Shunt's take on the Minotaur myth set in a biscuit factory (no photos). The photos above are all taken in Covent Garden.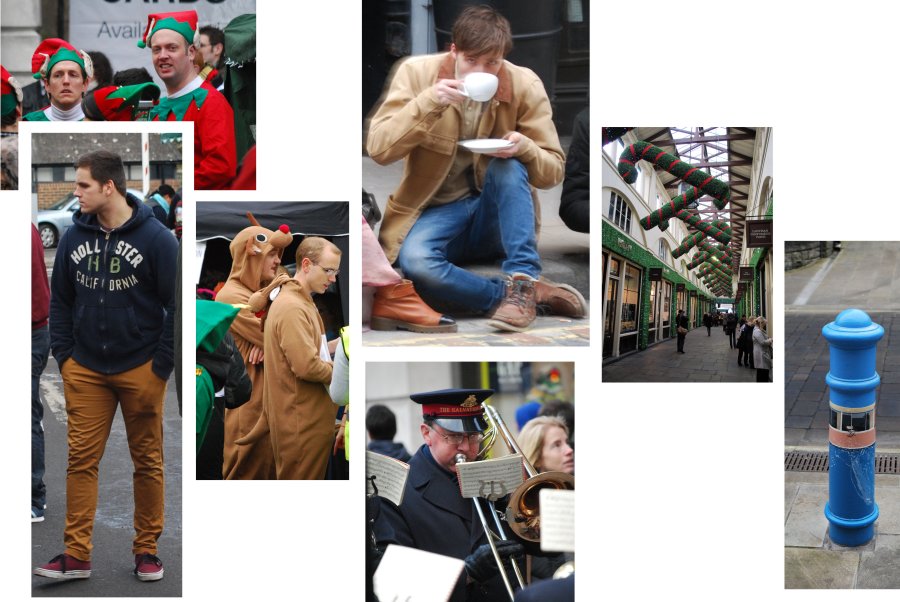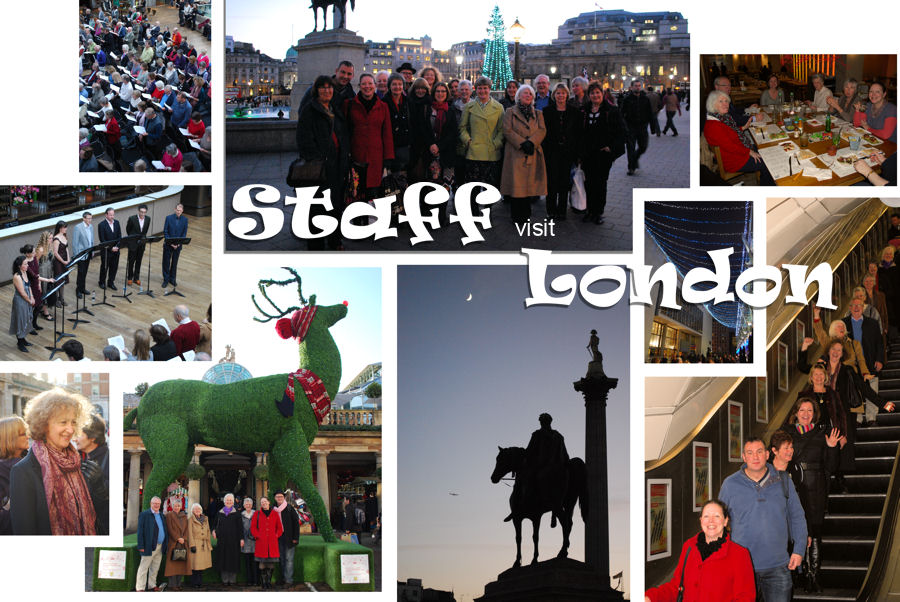 George returned to London for a day of farewell celebrating for a friend. We went to a recital at the Royal Opera House, lunch at Wahaca, at tea in the crypt at St. Martin in the Fields.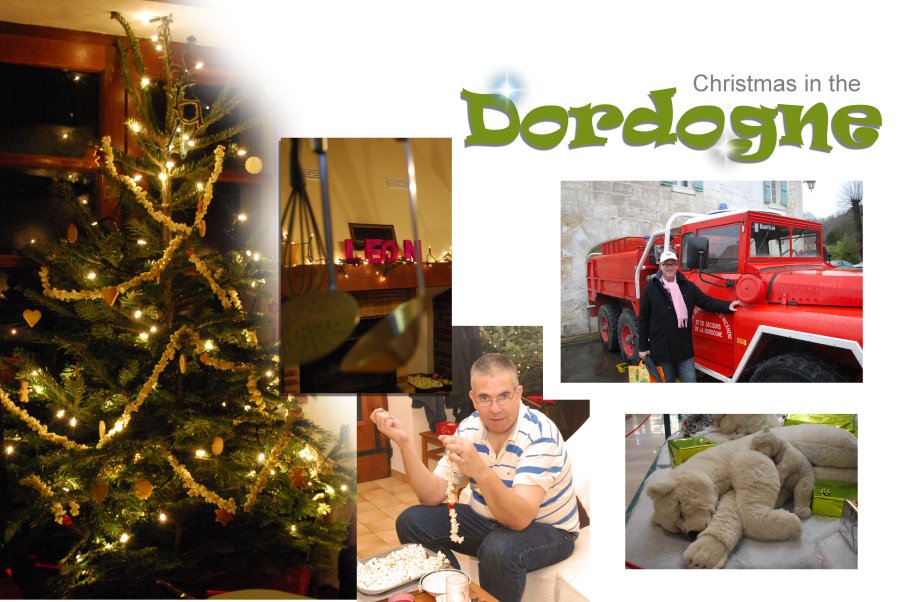 After visting in 2004, we decided to return to the Dordogne for Christmas 2012. Our house, Les Rosiers, was just outside Thiviers. On the first night, we made popcorn strings and vanilla cookies to decorate our tree.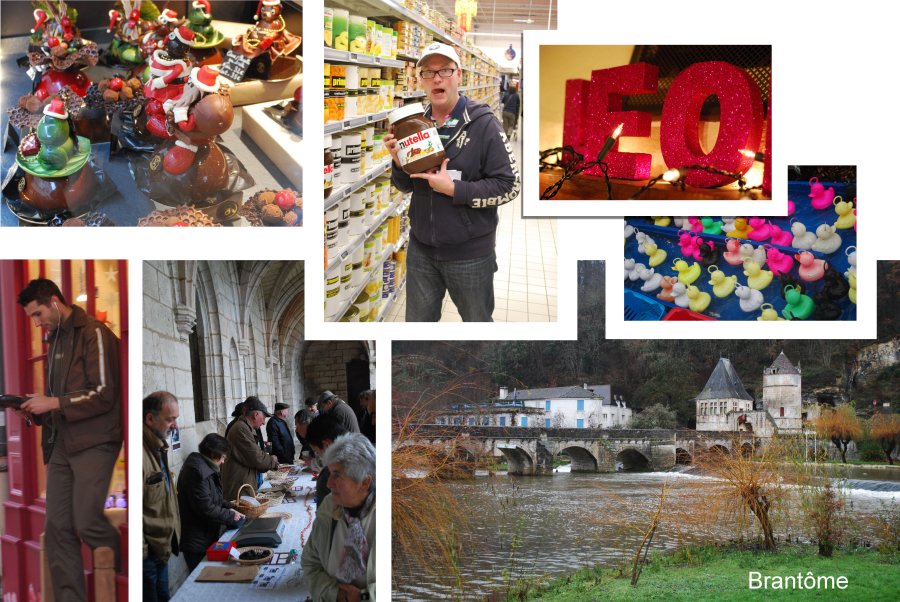 Above: chocolates in Perigeux, the "Leon" mantelpiece decoration, and Brantôme, with its seasonal truffle market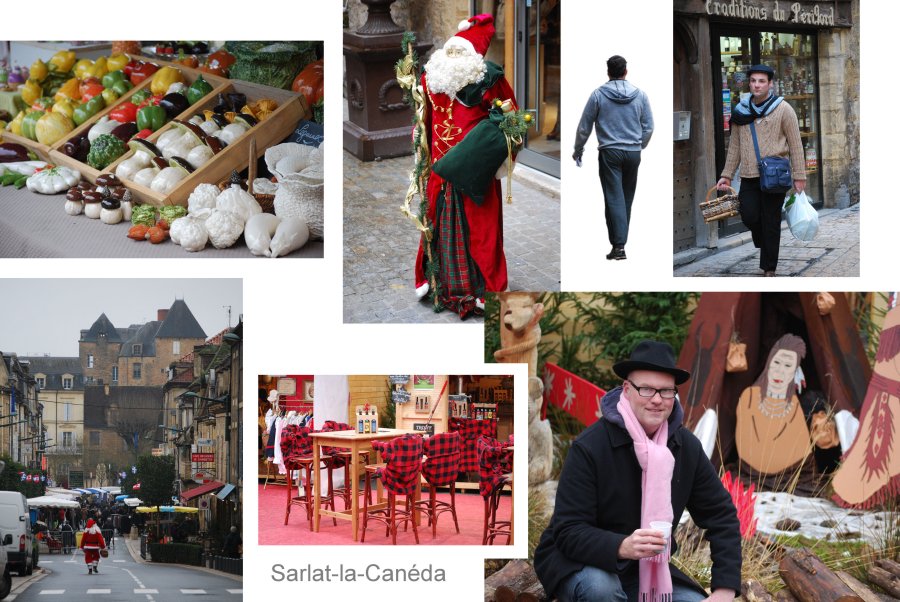 Always a bustling market, and this year the theme was Canadian Christmas. See the town in 2004 HERE.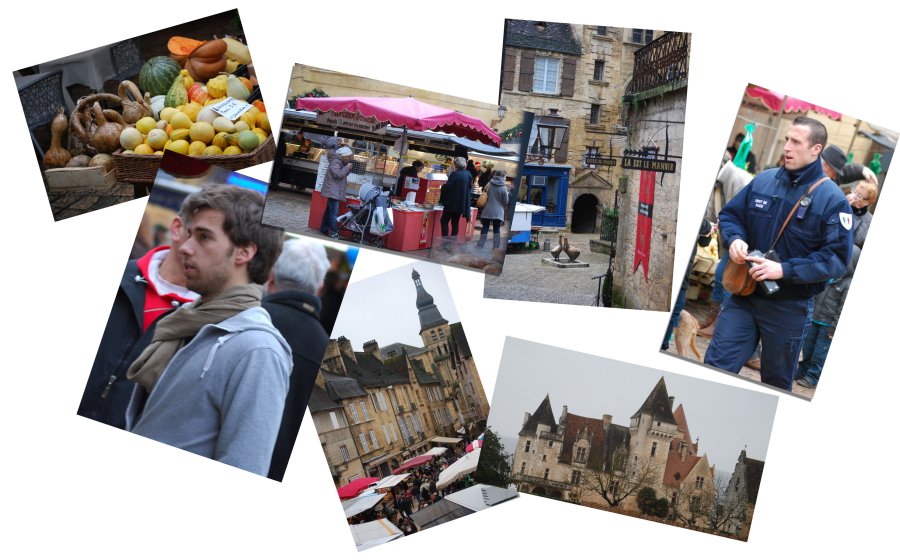 One of my favourite foods to get in France is "nem", or spring rolls. The lady above has sold them in this market for 35 years!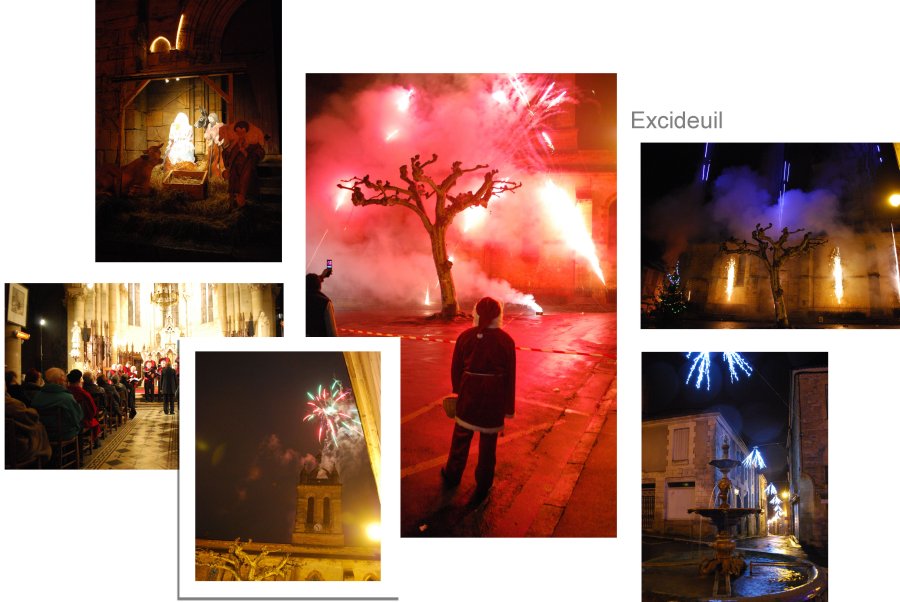 We found a concert of Dordogne's men's chorus in nearby Excideuil, where the 12th century church was set ablaze by Santa Claus.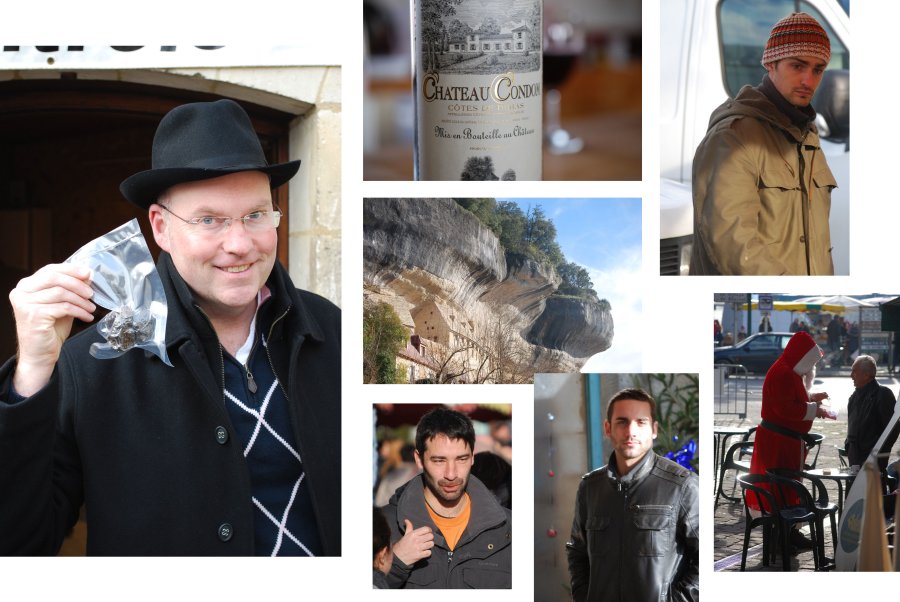 The black truffle we bought in Sorges provided many meals, including Christmas dinner. We travelled to Les Eyzies (home of Patron) and visited the market in Le Bugue.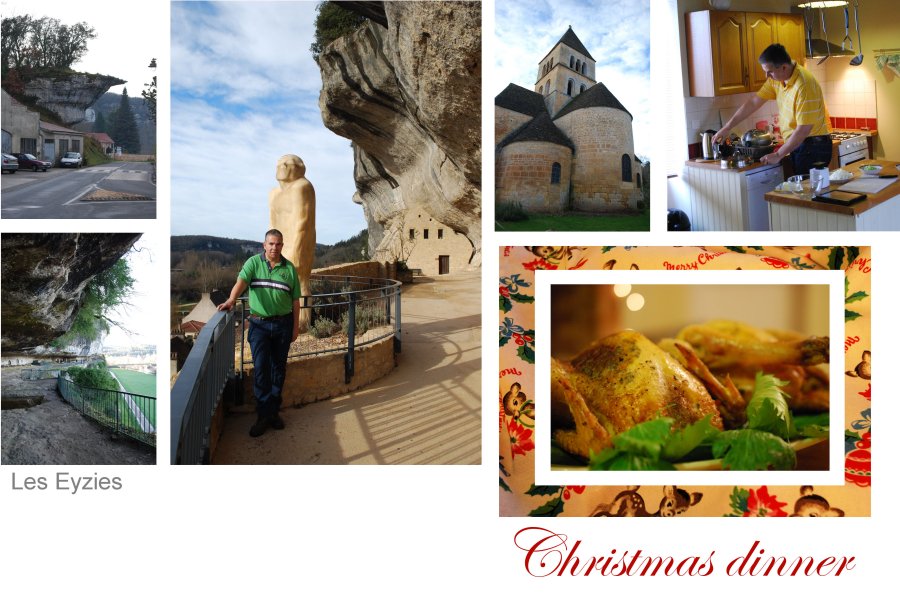 Above: Les Eyzies, St-Léon-sur-Vézère (where I was once thin), La Roque-Saint-Christophe, and Christmas dinner (chicken with truffles)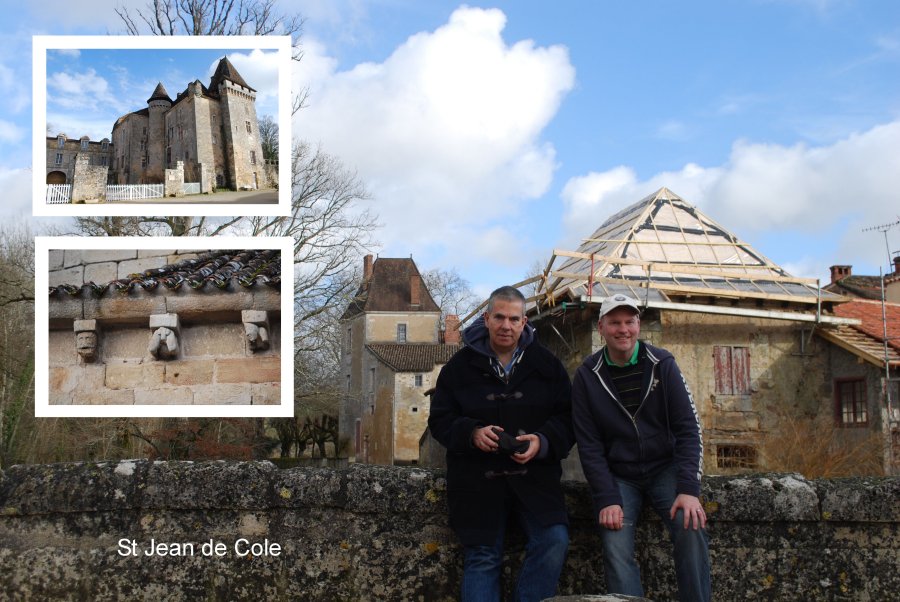 The nearby town of St Jean de Cole, with its gargoyle genitals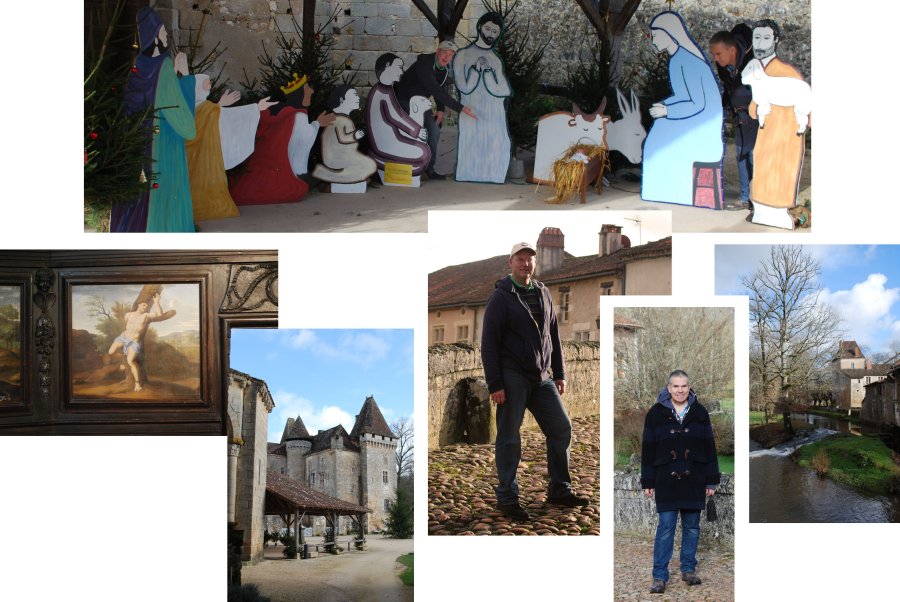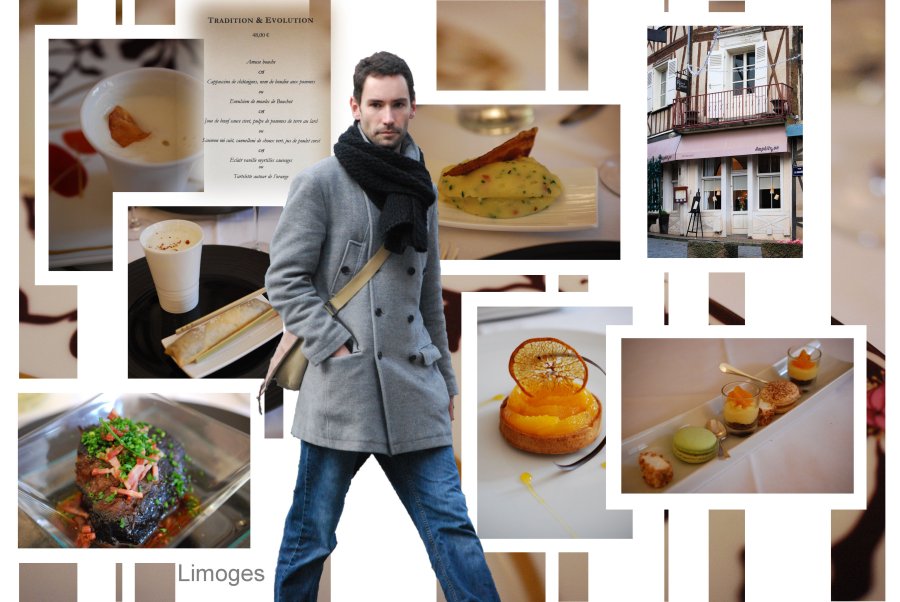 We had a fantastic meal at Amphitryon in Limoges, complete with blood sausage rolls, which were rather tasty.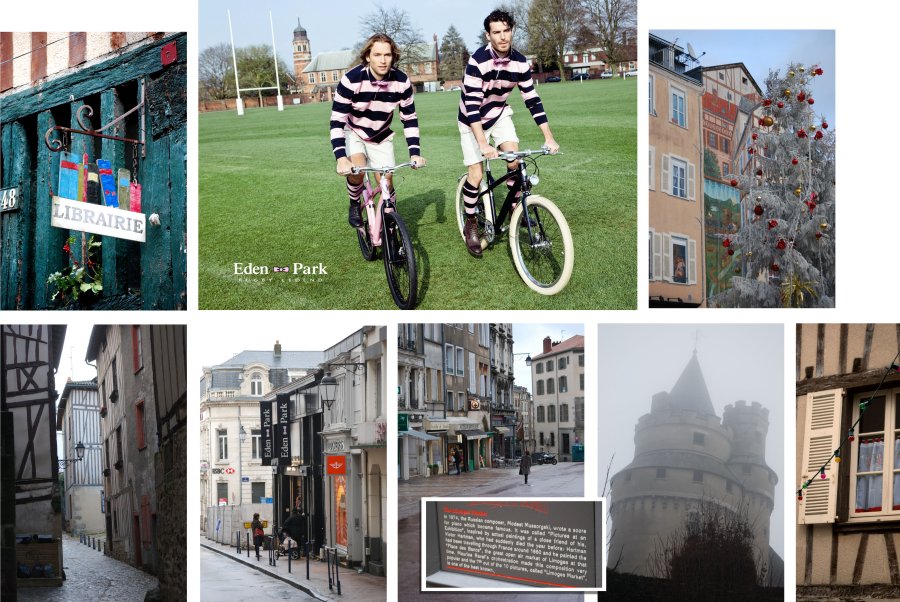 We both bought nice clothes at Eden Park and discovered the market square immortalized by Mussorgsky.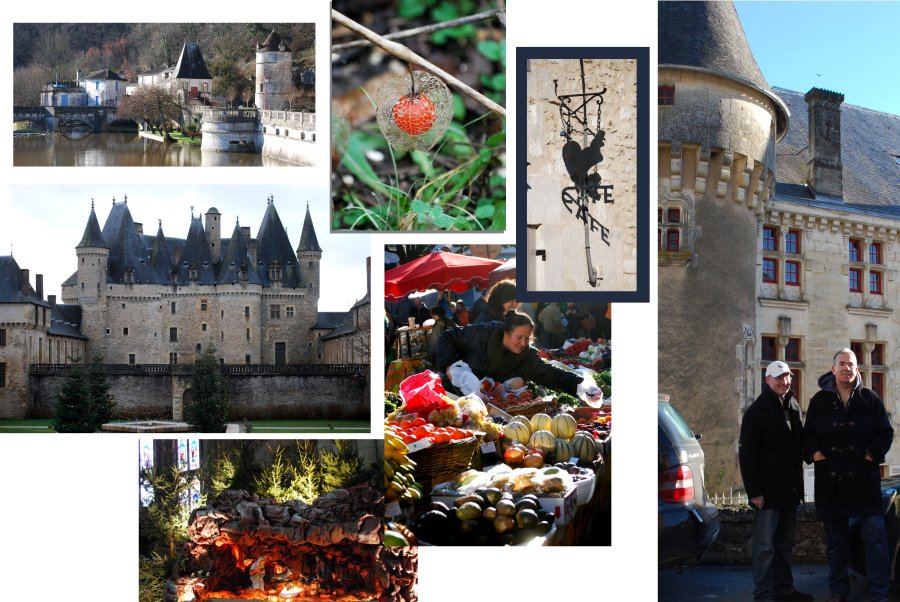 Above: back to Brantôme, the Saturday market in Thiviers, and a nearby chateau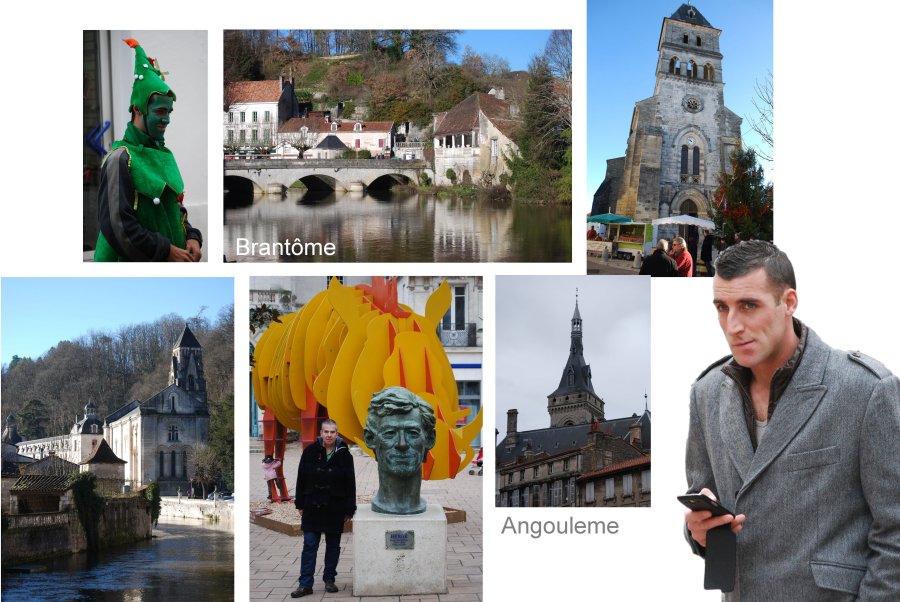 We didn't enjoy Angouleme much, but it did have a statue of Hergé, who created Tintin.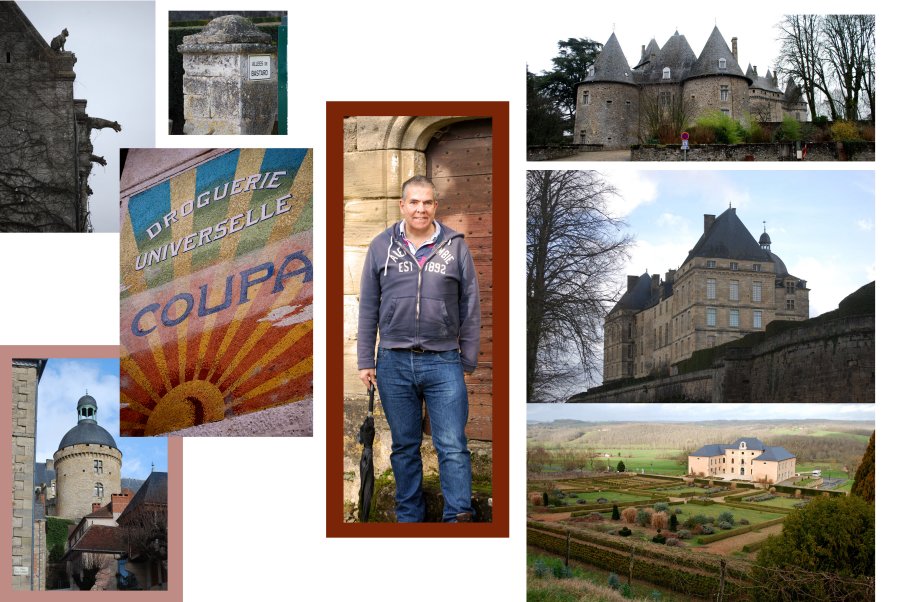 More chateaux (all closed for the winter), including the one at Hautefort.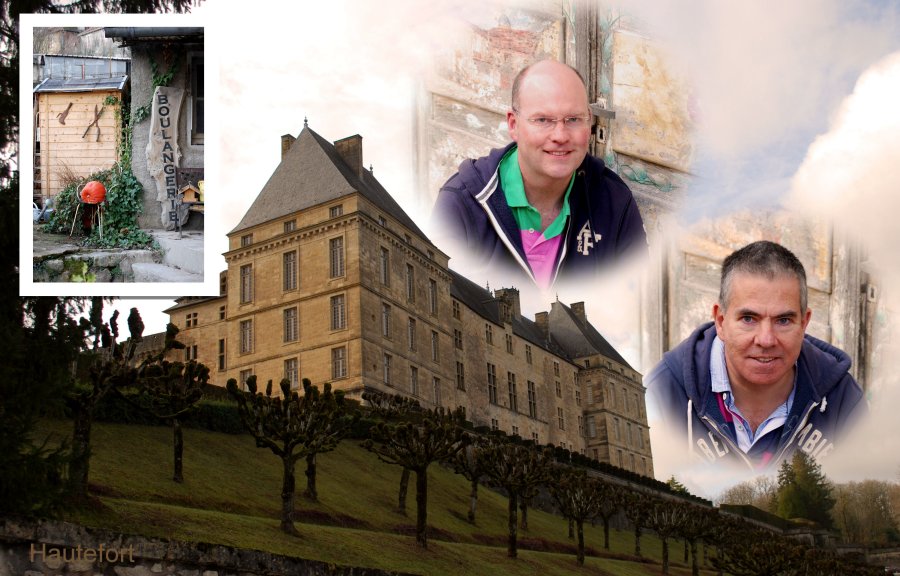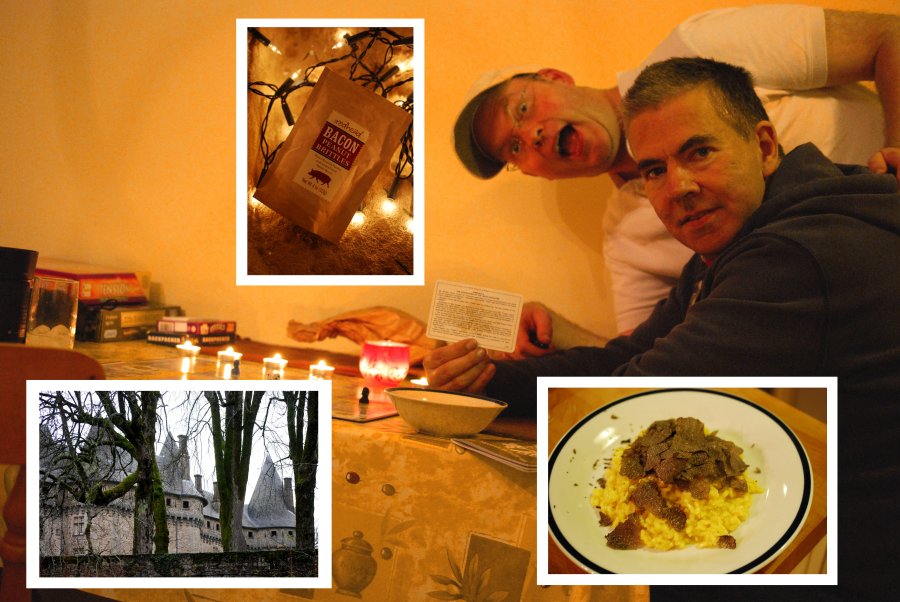 We both agree that the best part about travelling is spending nights together at home eating and playing games. We also watched a lot of Marple.