A wonderful celebration of holiday fun and festivities. Click HERE for photos from last year's Christmas in the Gers and HERE to see photos from Christmas 2014 in Paris.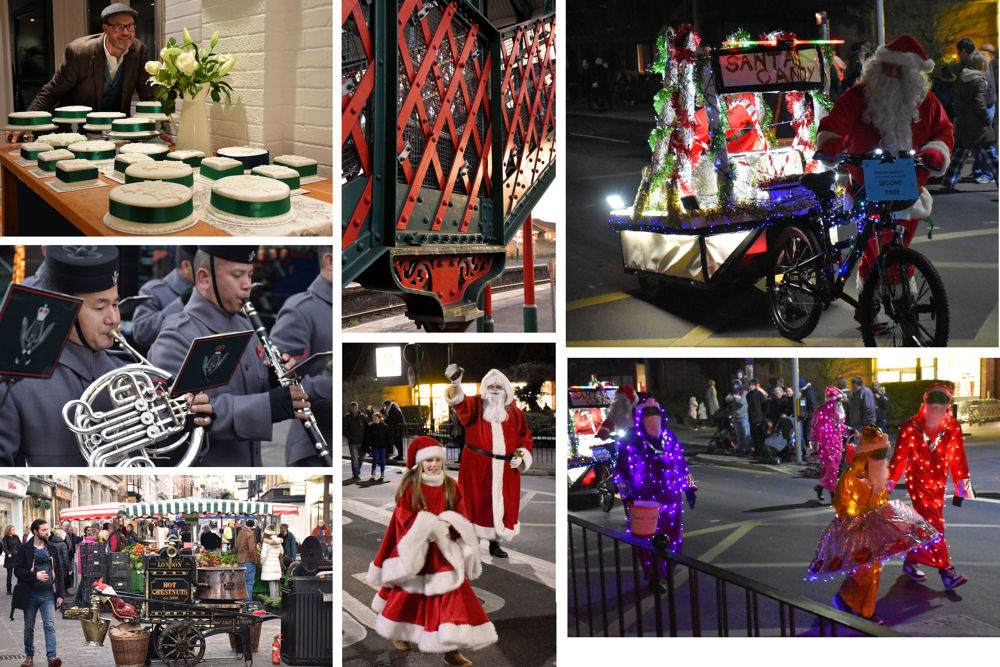 This year's Christmas cakes are completed and we headed to the Isle of Wight in time to see their Festival of Lights and to visit our favourite restaurant.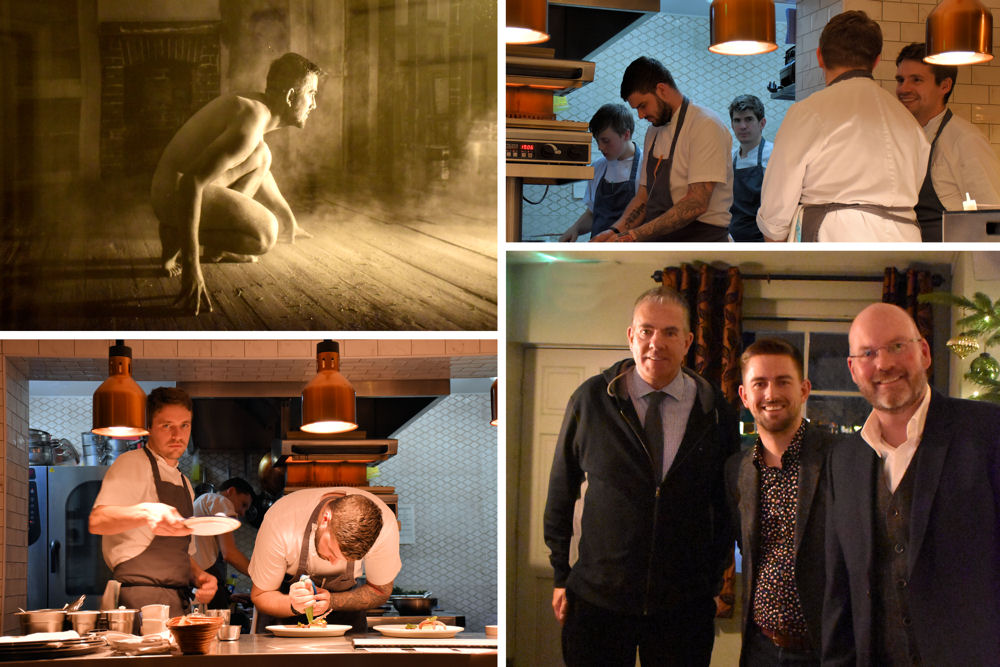 A naked photograph of your favourite chef hangs outside the toilets. What do you do?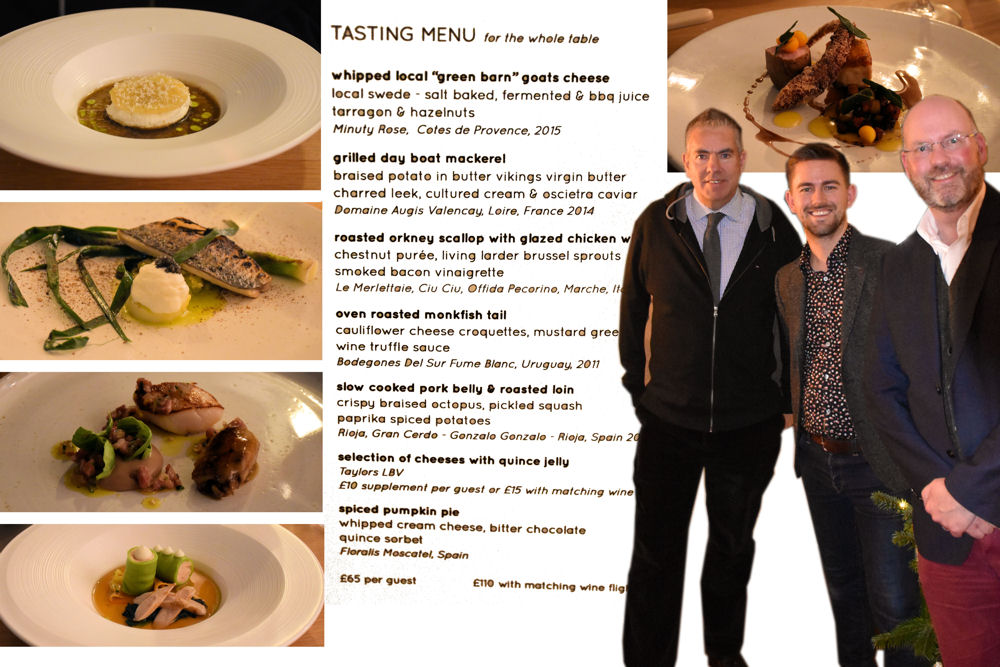 Another great meal!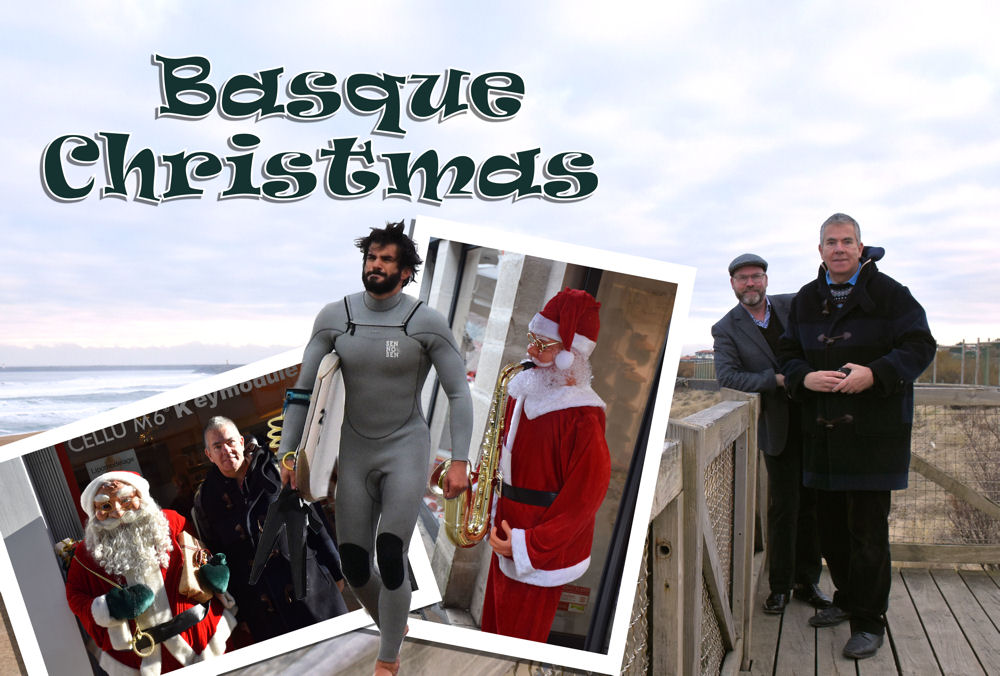 After spending last Christmas in the Gers, we wanted to venture a bit further south to the Pyrénées-Atlantiques. We weren't sure what we would find - we hoped to make it into Basque country - and in the end, we discovered far more than we ever thought we would.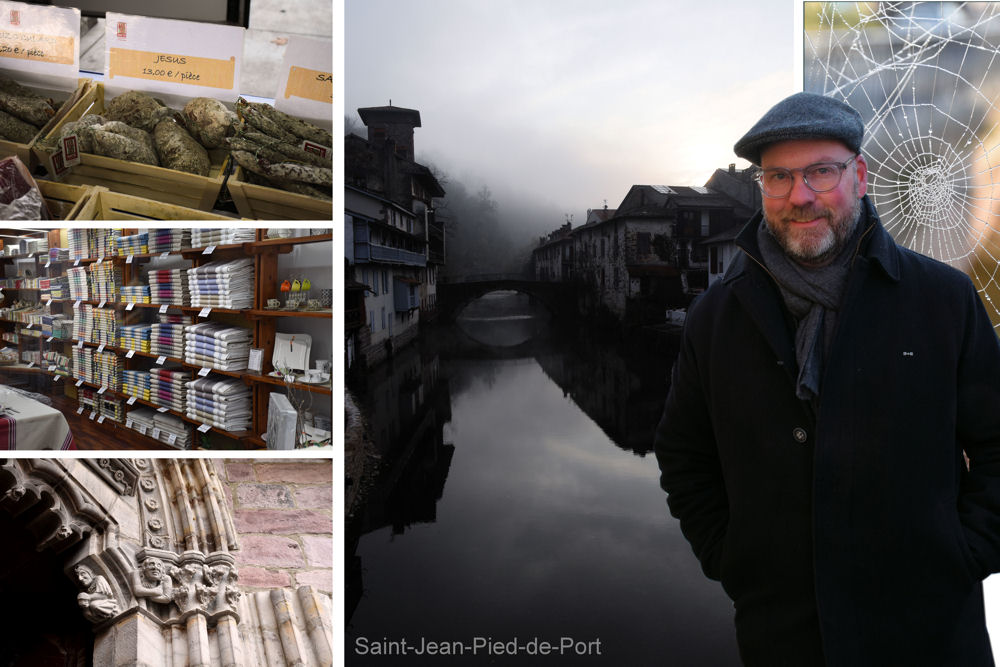 On our first full day, we went to St Jean Pied de Port for market day. There we bought Basque table linens and explored the town.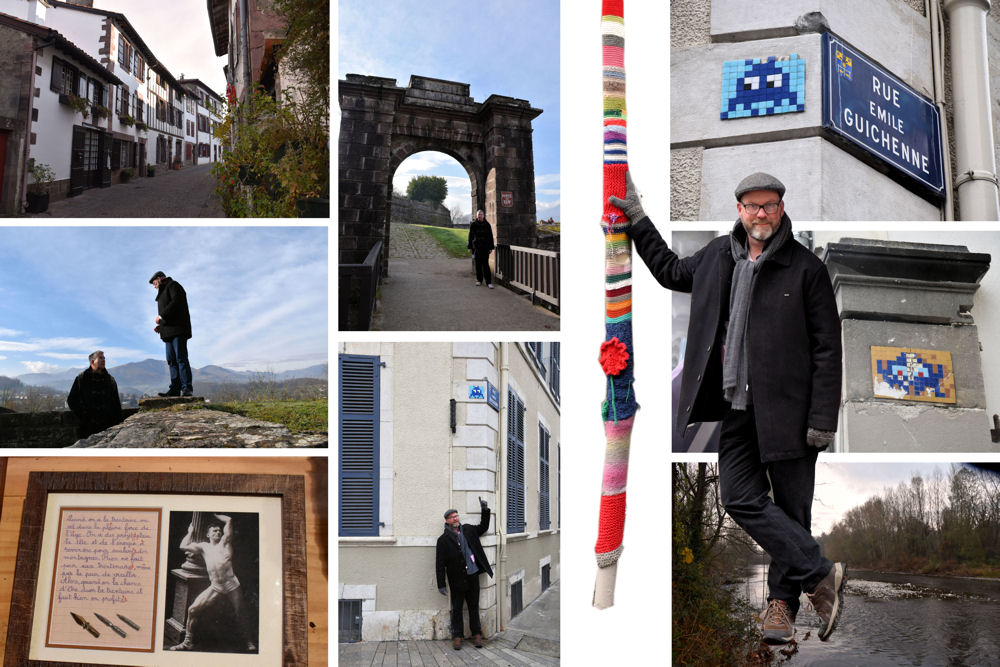 St Jean Pied de Port is the setting off point for pilgrims on their way to Santiago de Compostela. I found Space Invaders and guerilla knitting in Pau and we had our very own river in Autevielle.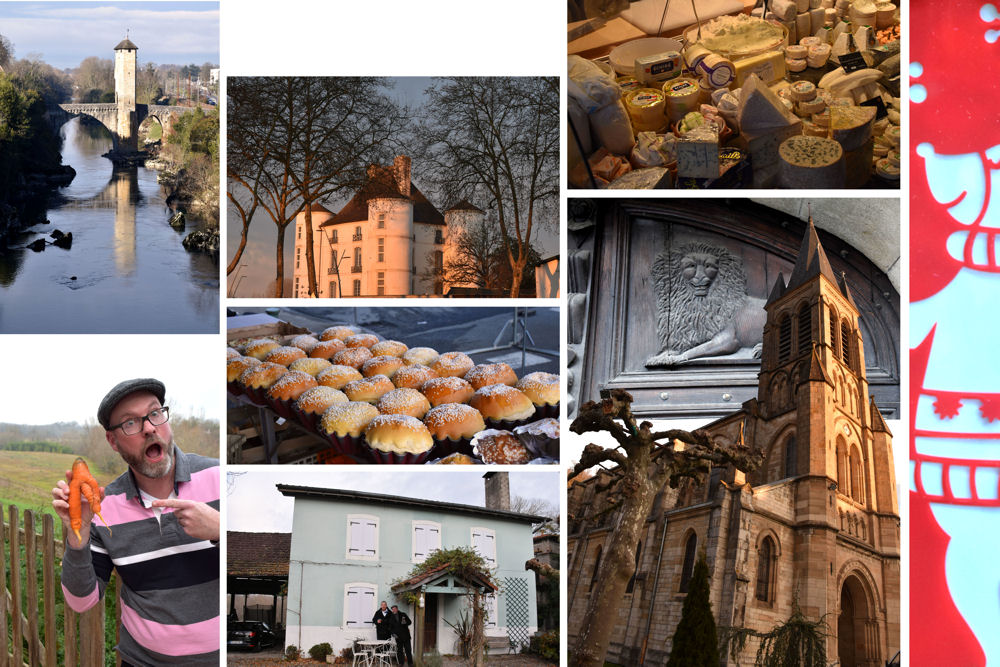 Another early morning market in Peyrehorade, where we bought an anatomically correct carrot, and Pont Vieux in Orthez.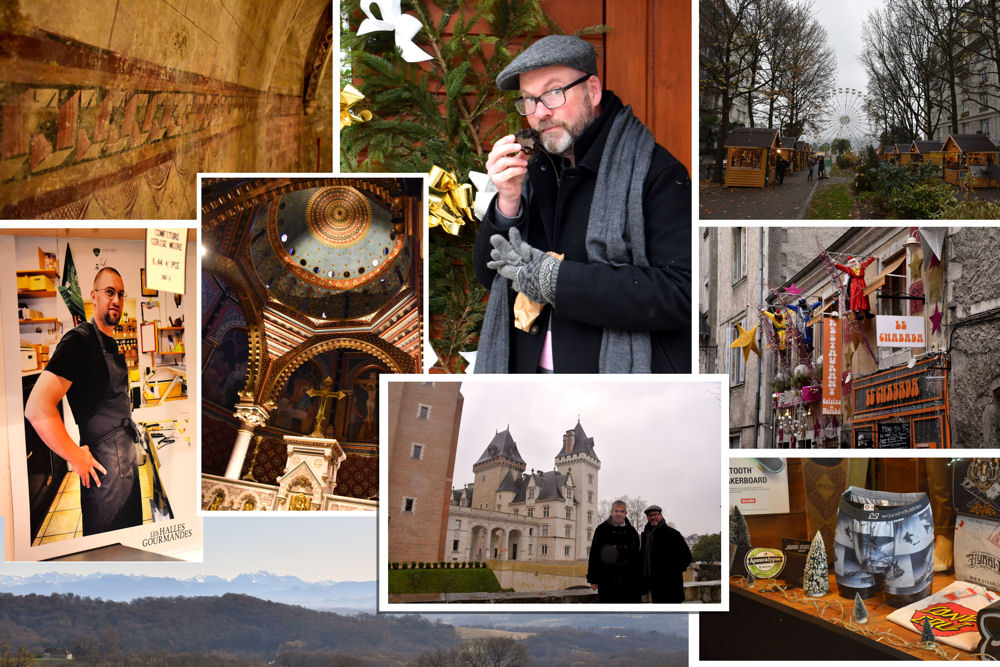 We visited the region's capital, Pau, and bought our black truffle.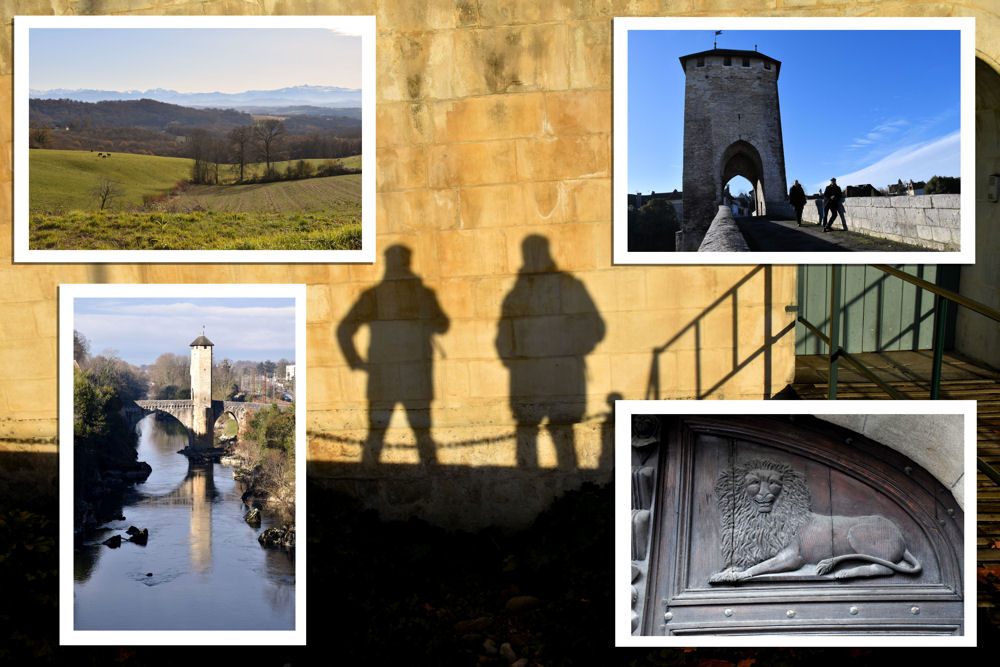 Above, views from Orthez and Peyrehorade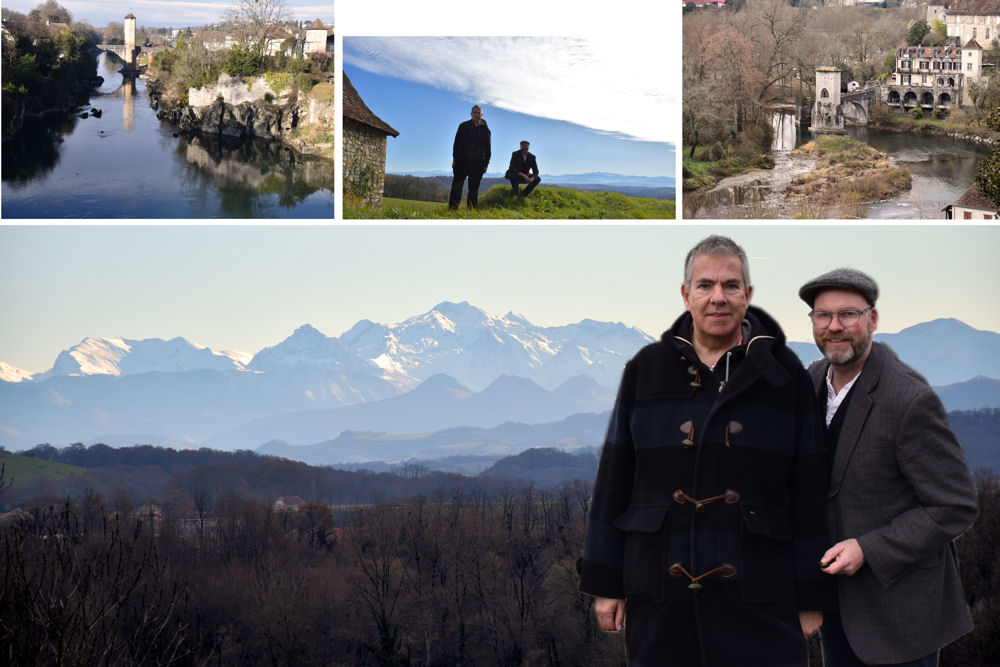 Our local town was Sauveterre-de-Béarn and we picnicked here with this mountain view behind us.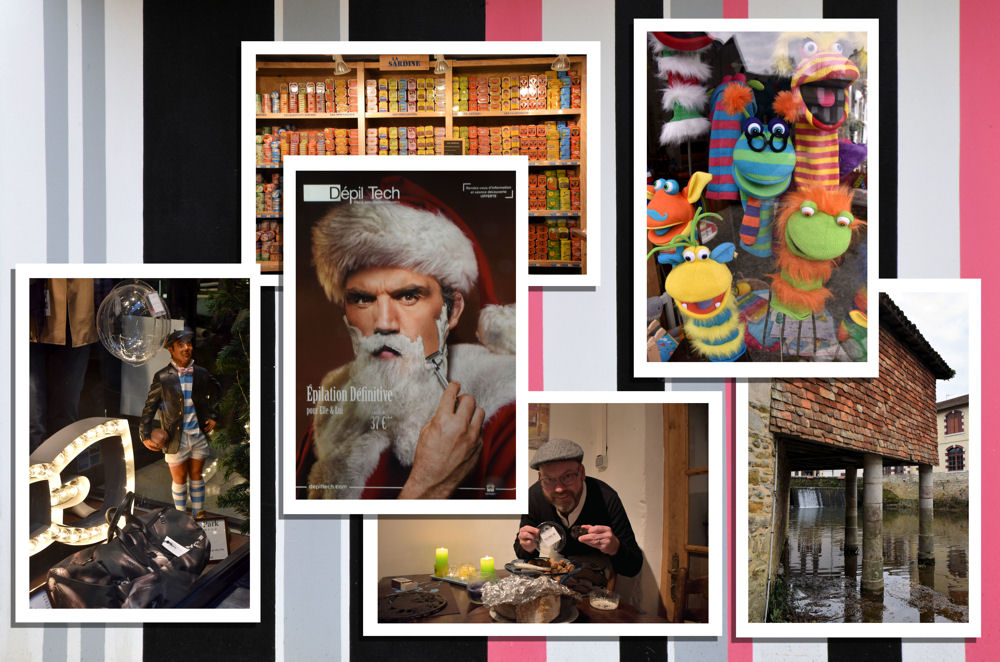 Cool shops in Bayonne and Salies-de-Béarn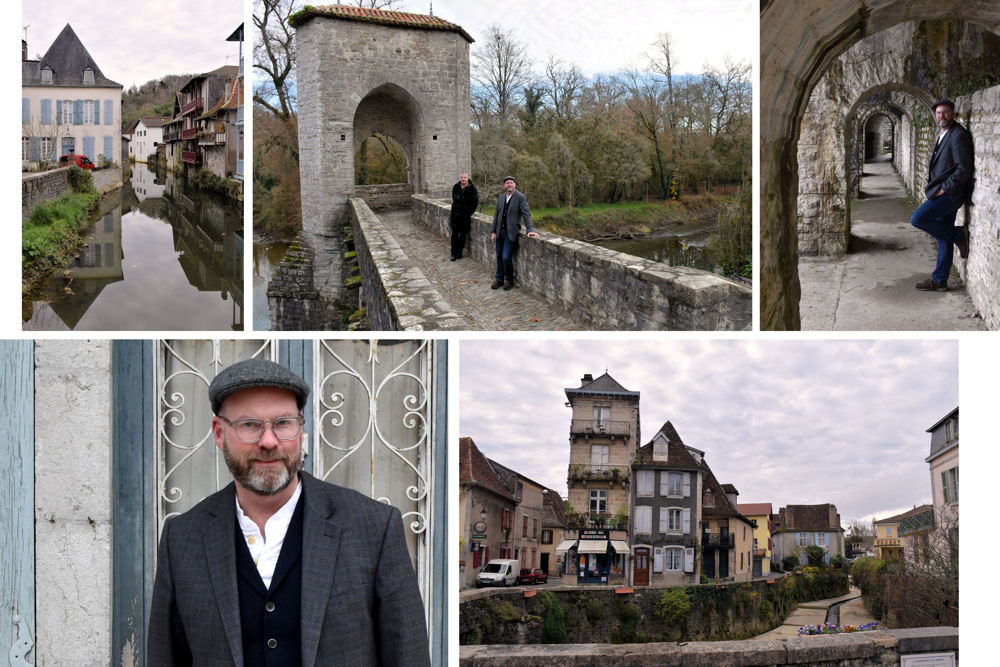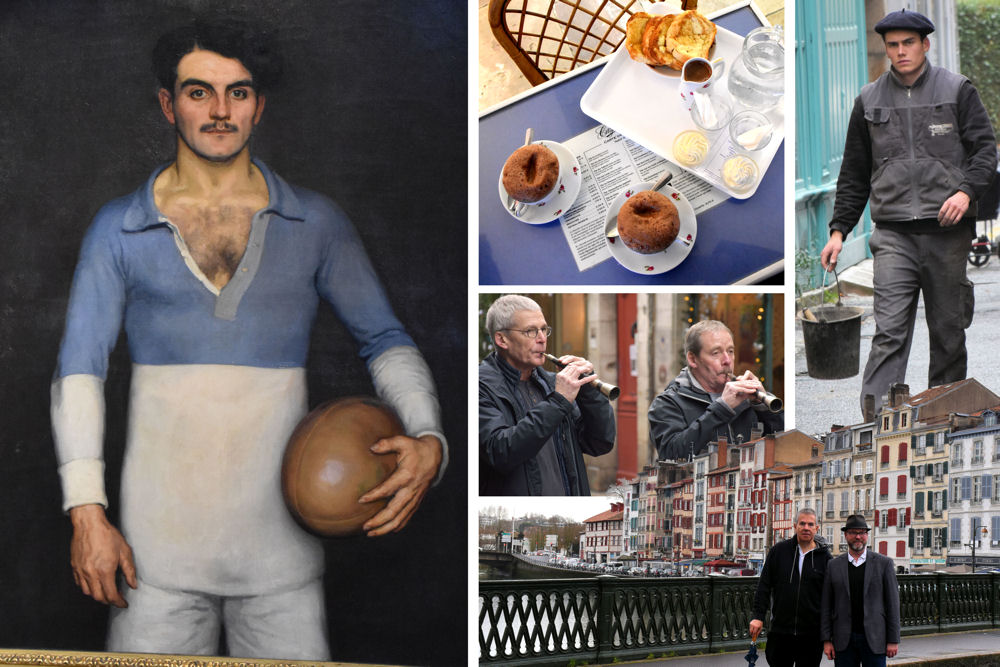 In Bayonne, we discovered hand-whipped hot chocolate made with an entire bar of No. 11 chocolate, heard gaita navarraise for the first time, saw cute workers in berets, and fell for a painting of a French rugby player.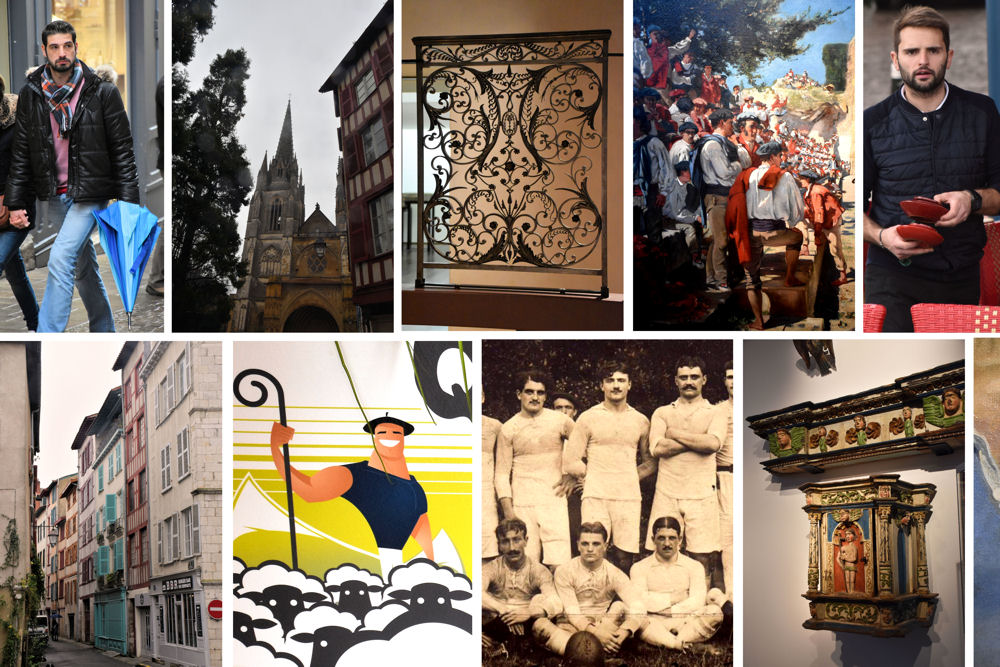 The Basque museum was informative and full of wonderful local art.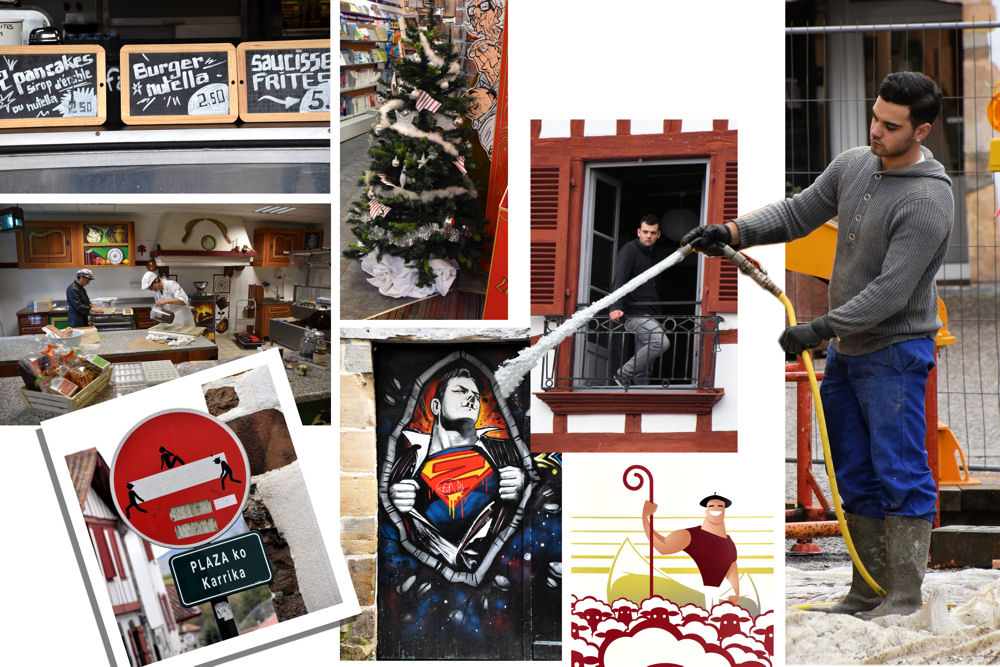 After leaving Bayonne, we drove to Espelette, home of the famous red chiles and a worker with a big hose.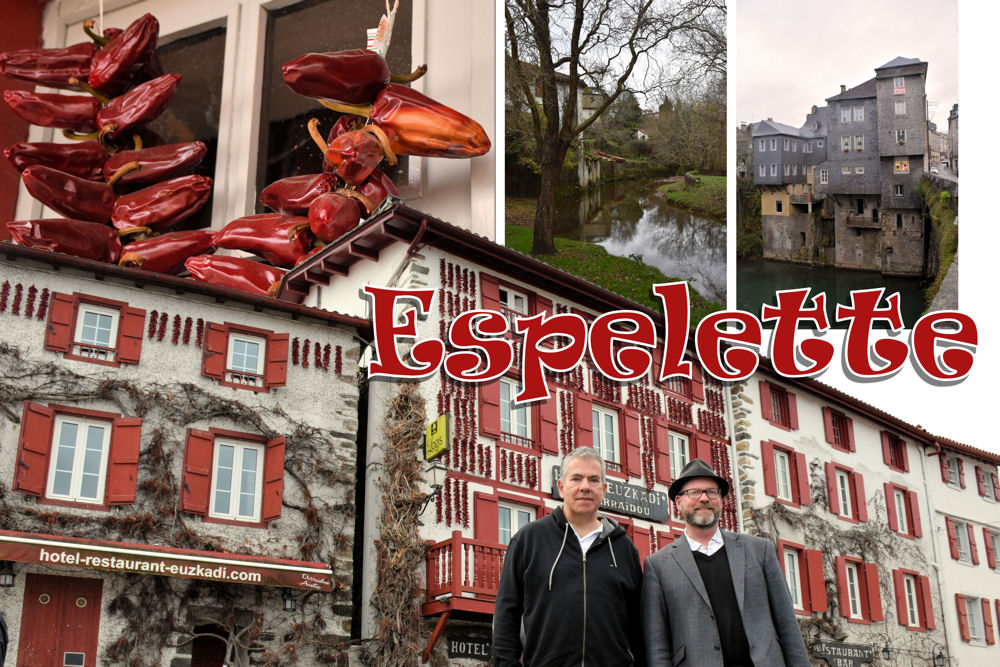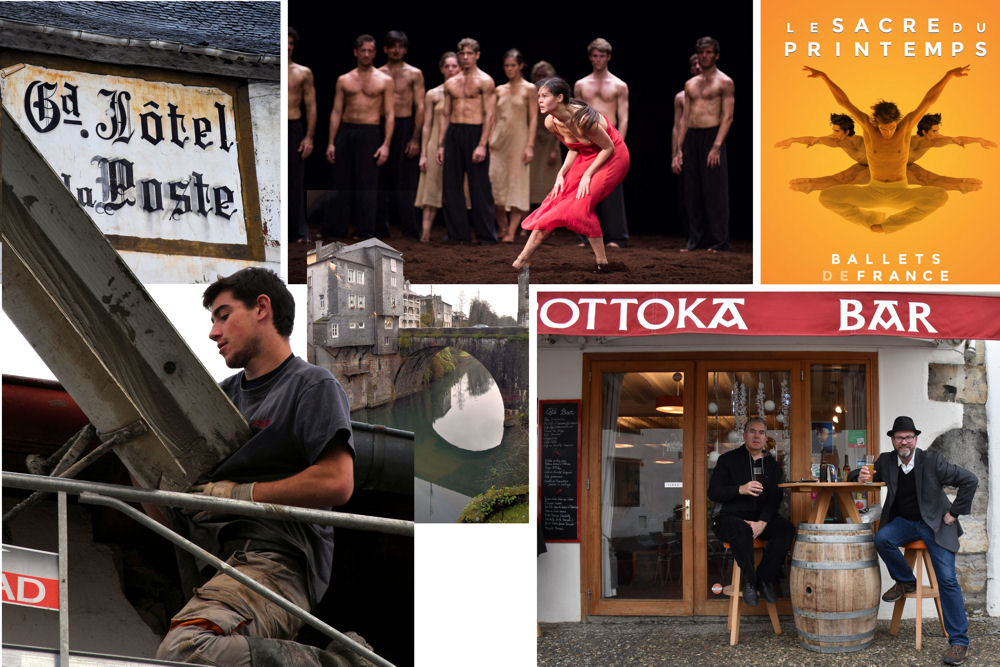 We misssed this production of The Rite of Spring but still enjoyed a drink at a Basque bar.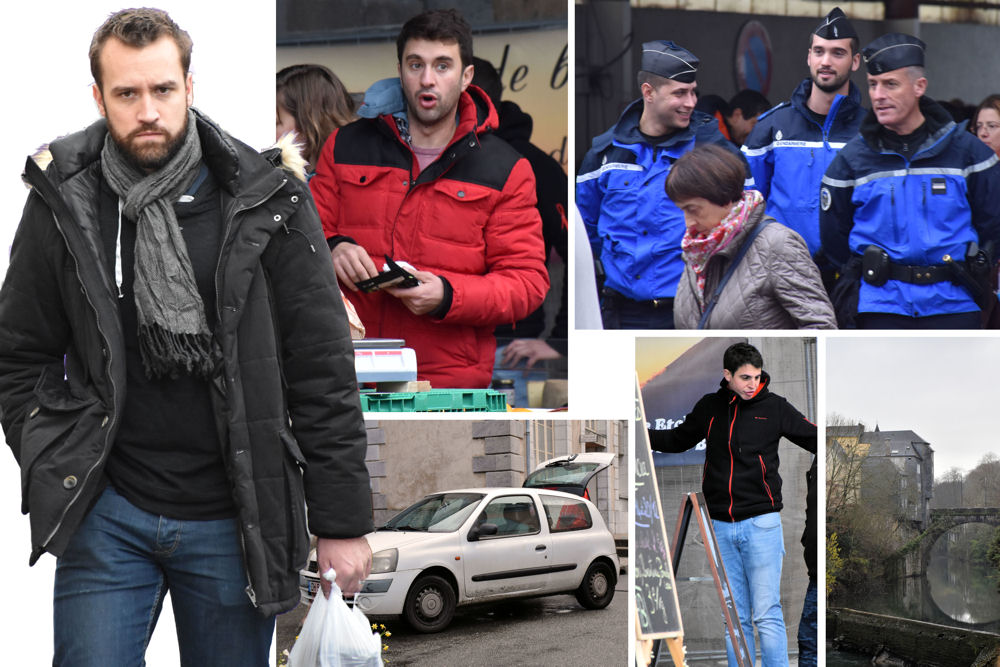 Market day in Oloron-Sainte Marie. The white car was delivering fresh pastries.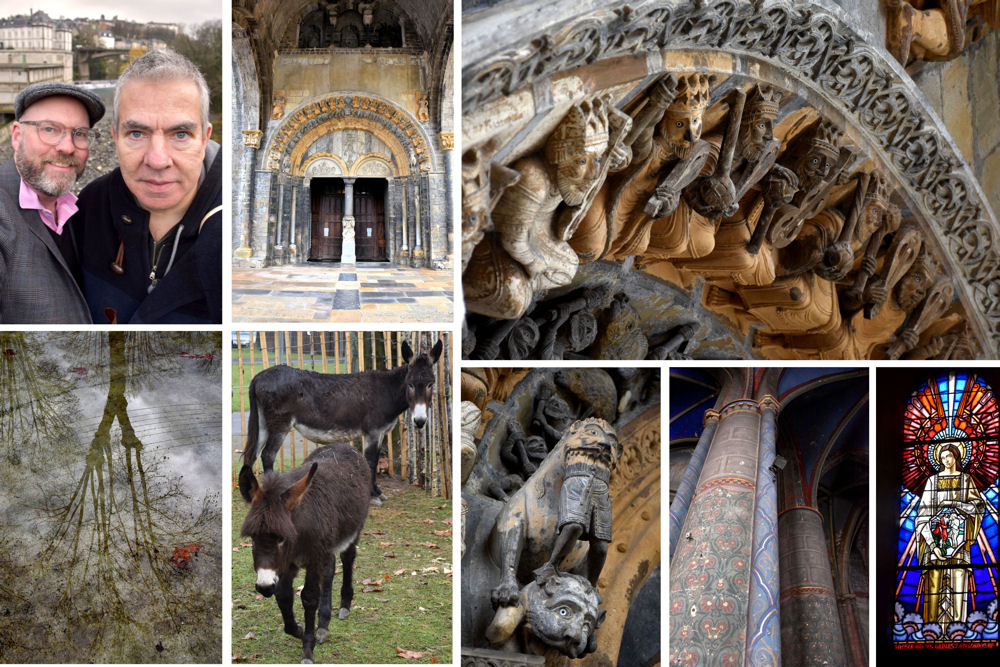 Carved kings and a monster on the 12th century Cathédrale Sainte-Marie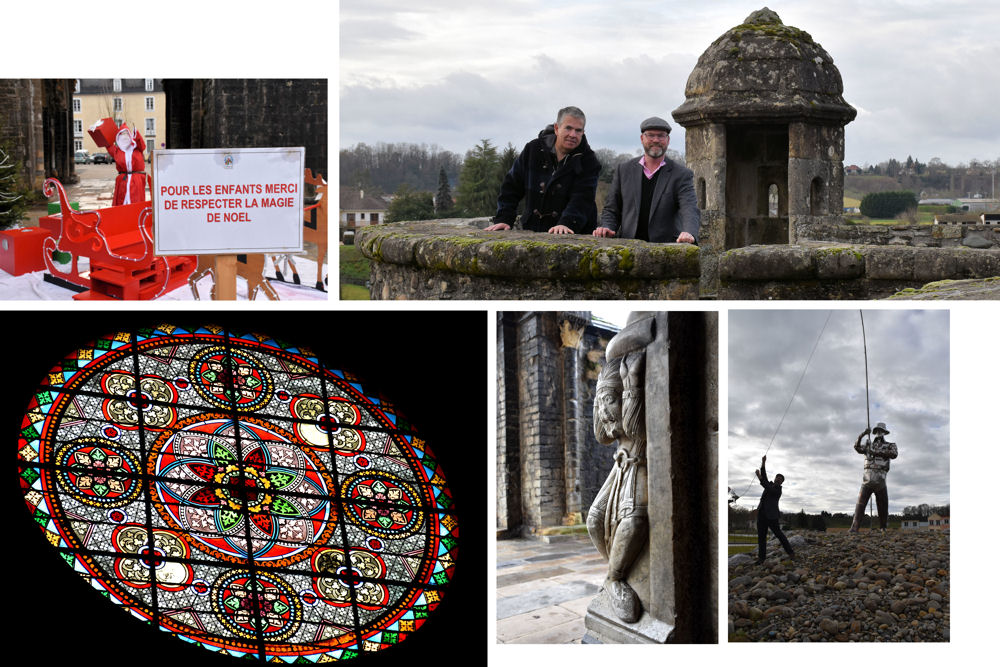 Respecting the magic of Christmas and the old bastide town of Navarrenx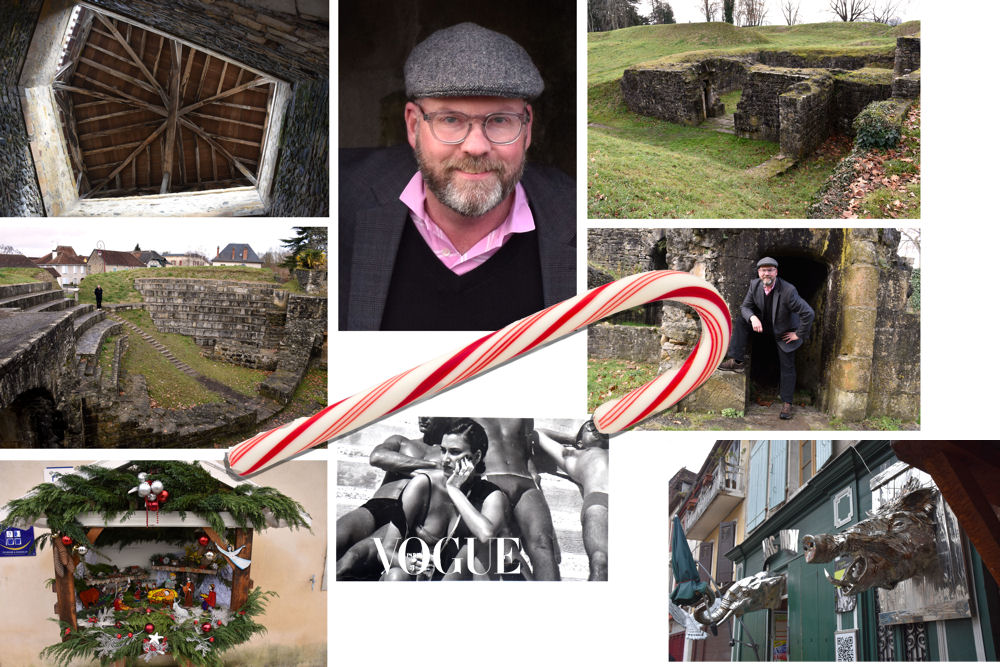 Above: the ancient walls of Navarrenx, the metal worker in Salies-de-Bearn, and a Vogue cover seen in a bookshop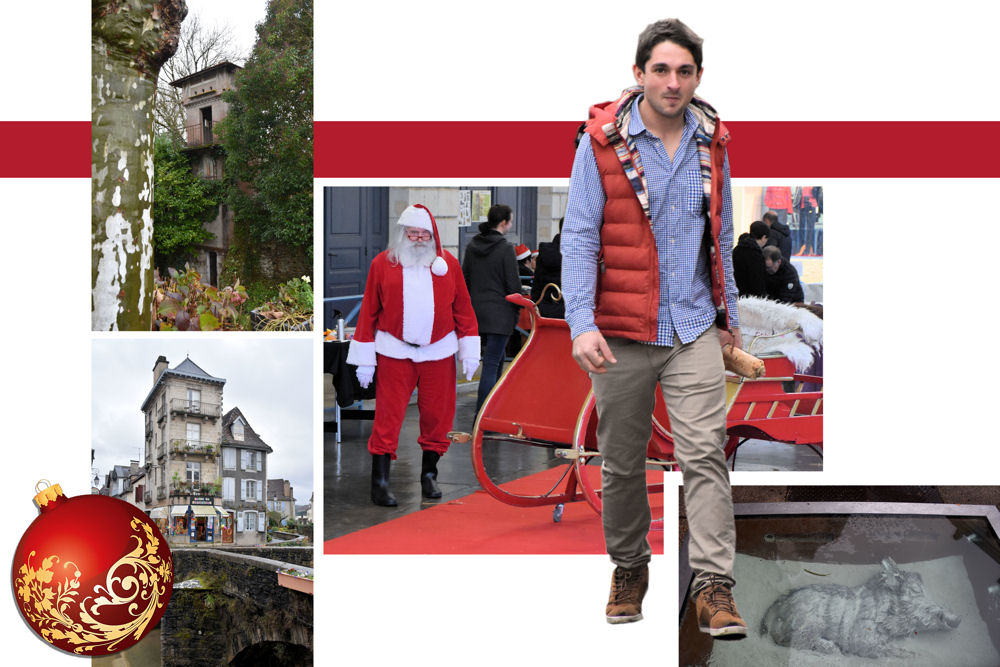 Père Noël in Salies-de-Bearn, the legendary boar that fell into salt, thus inventing preserving, and a cute dad who ate the end of the baguette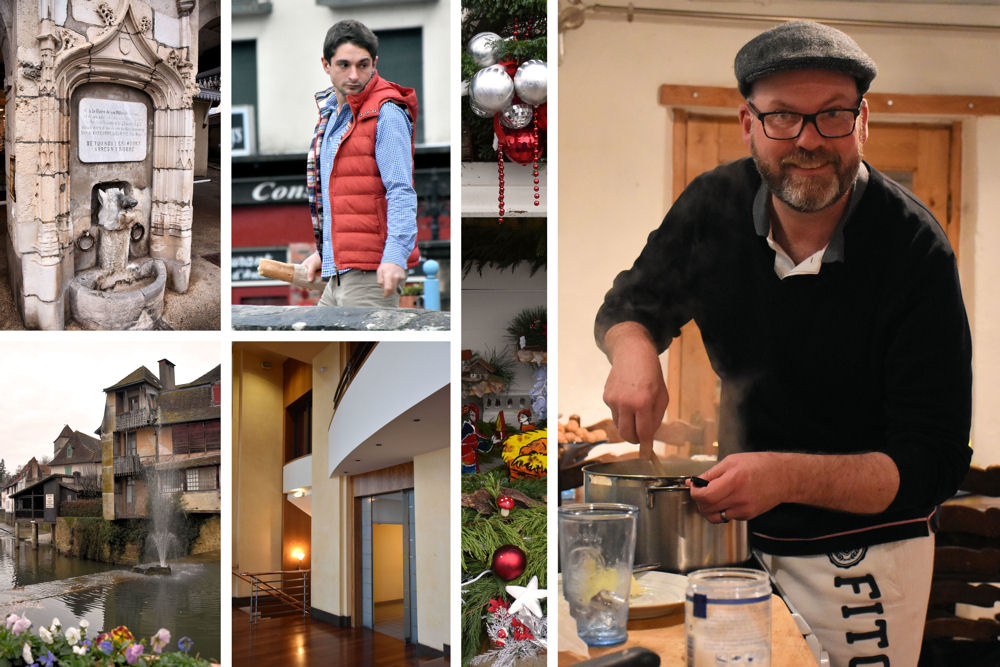 Christmas Eve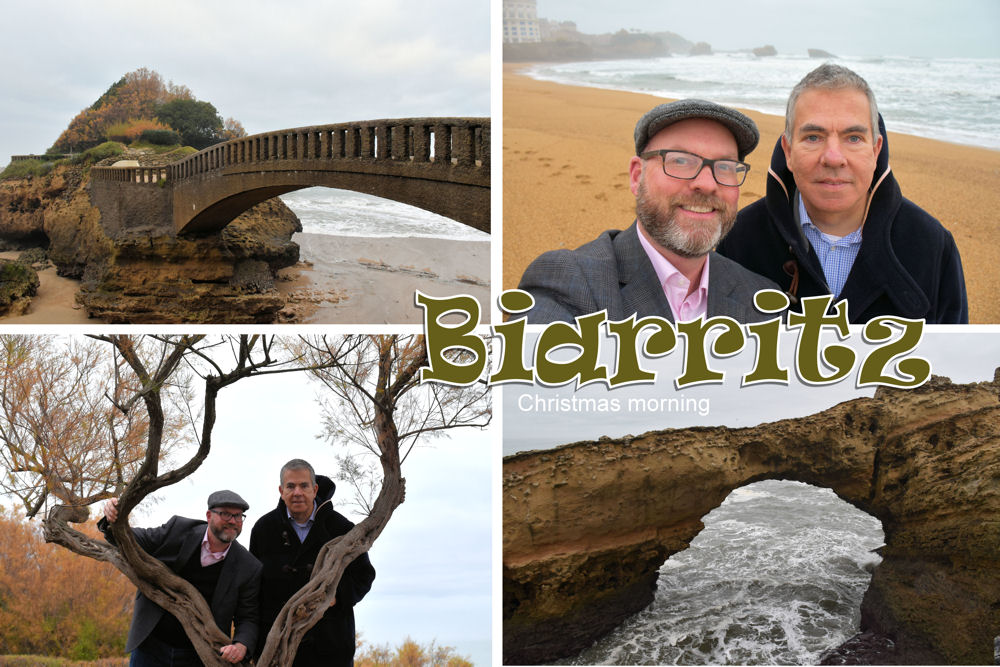 On Christmas morning, we drove to Biarritz and had the beach mostly to ourselves.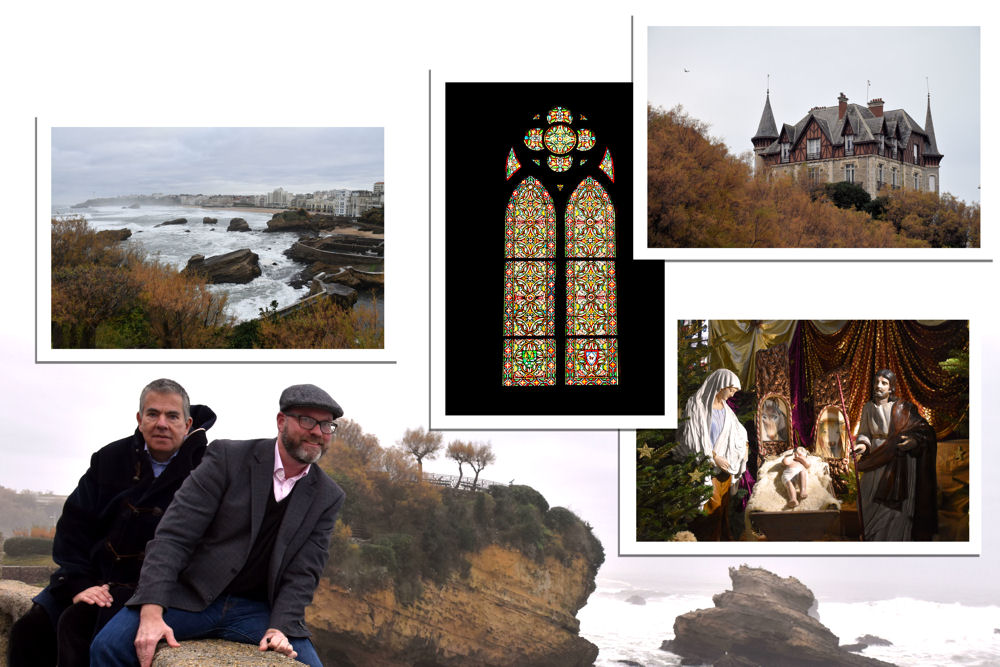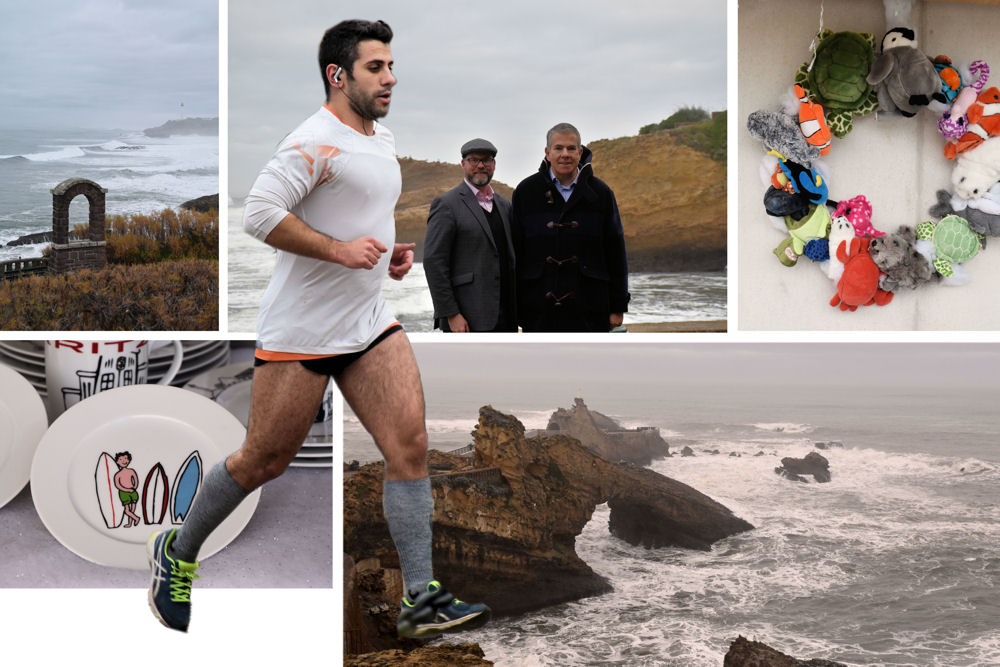 Perhaps it's the size of the legs that make the shorts seem so short. The sea museum had cute things in the gift shop, too.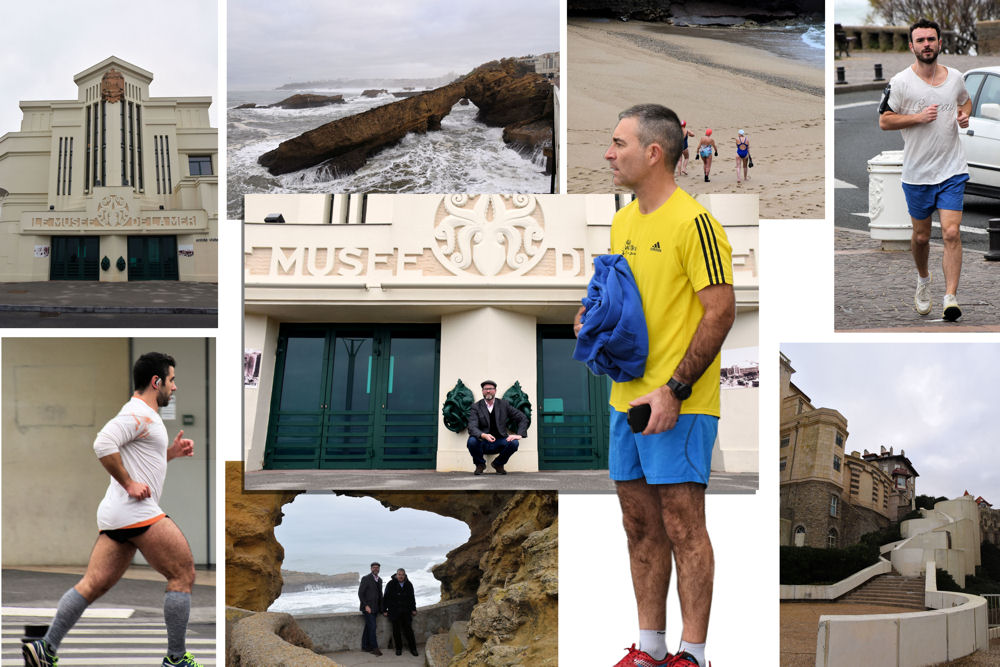 We found a few Art Deco sights in Biarritz.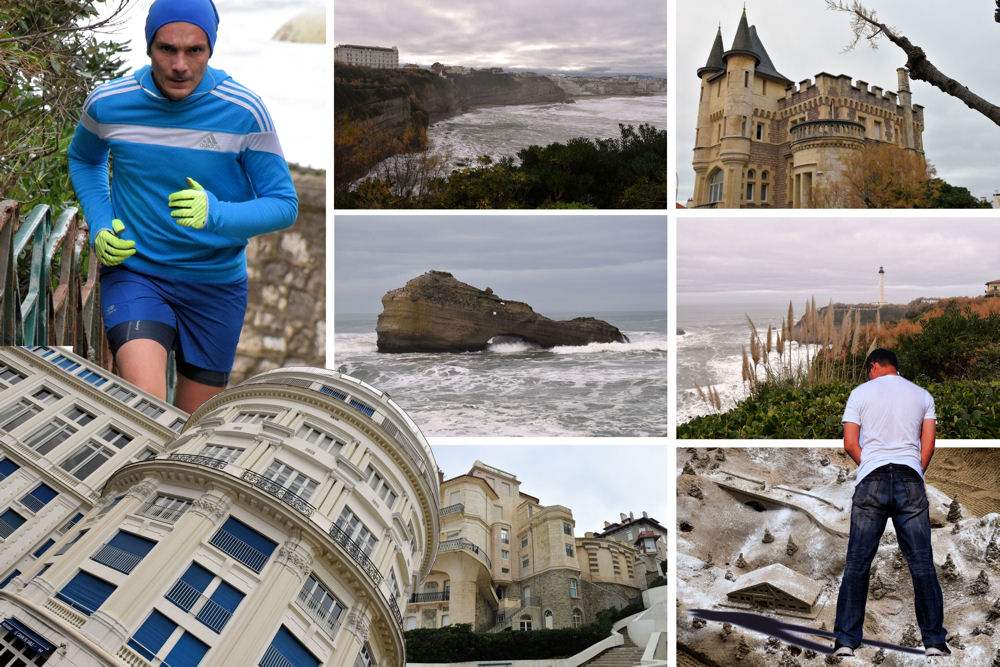 Among other things, pictured here are the lighthouse, an ad for not urinating in public, and a magical sand town.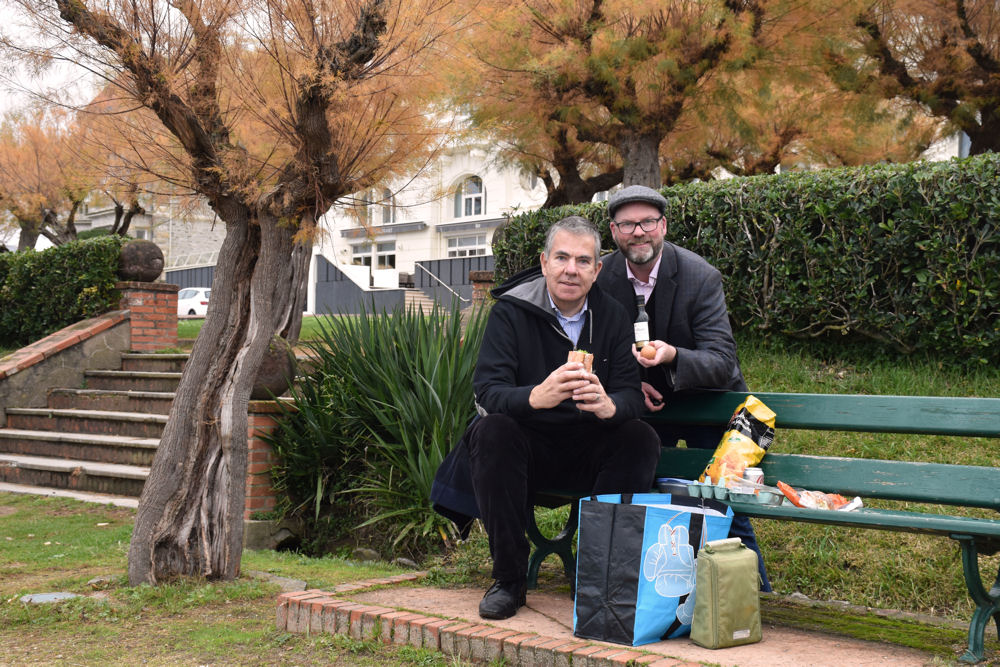 Christmas lunch included hard boiled eggs, guacamole, and chicken baguettes.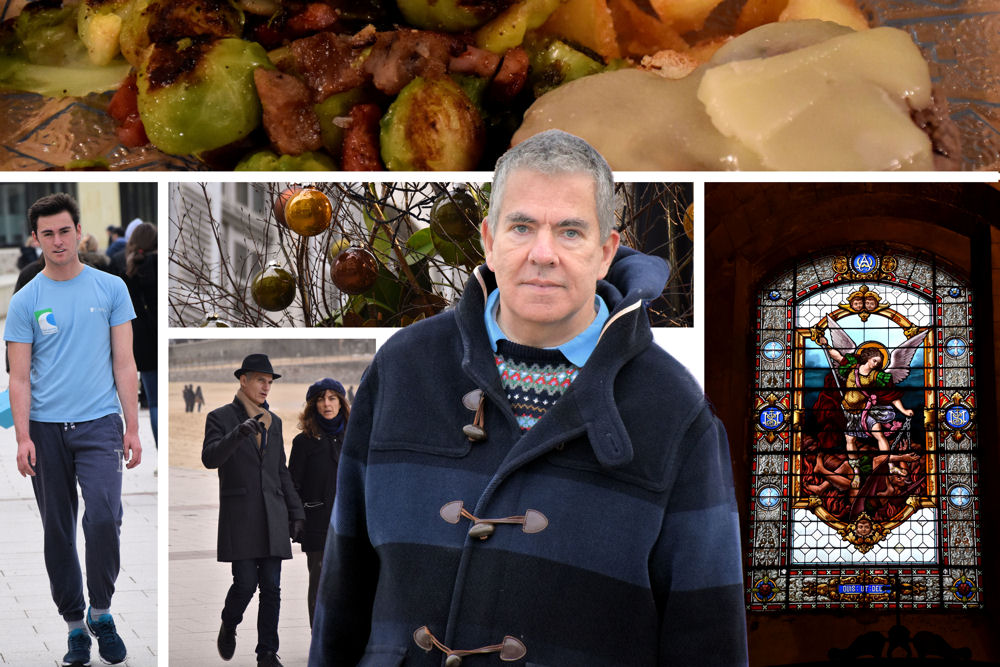 We had burgers and duck fat roasted potatoes for dinner.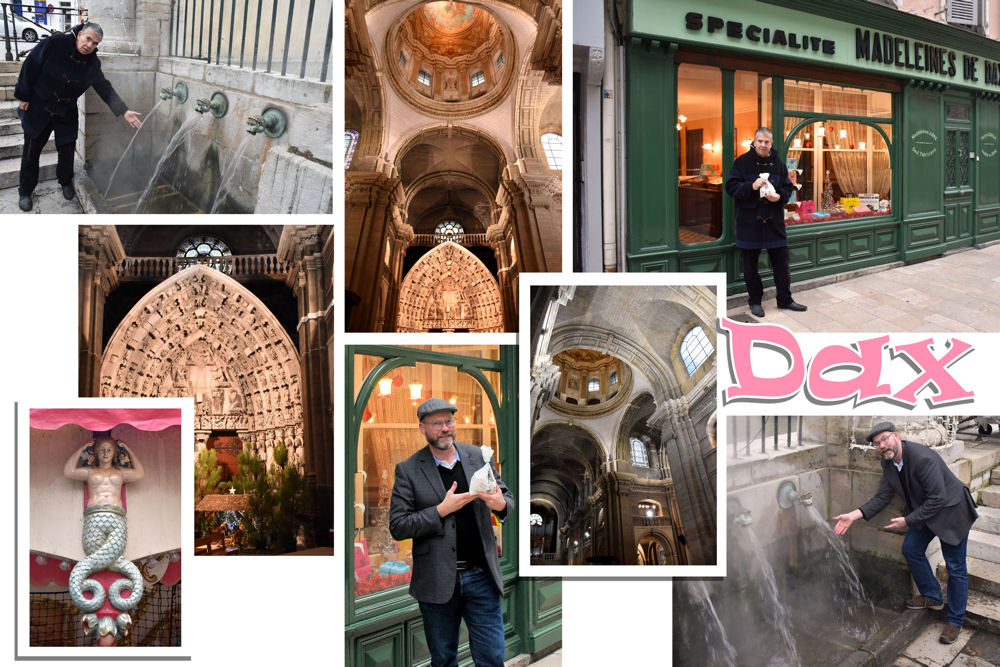 Dax sold famous madeleines and had hot springs and a wonderful cathedral manger scene.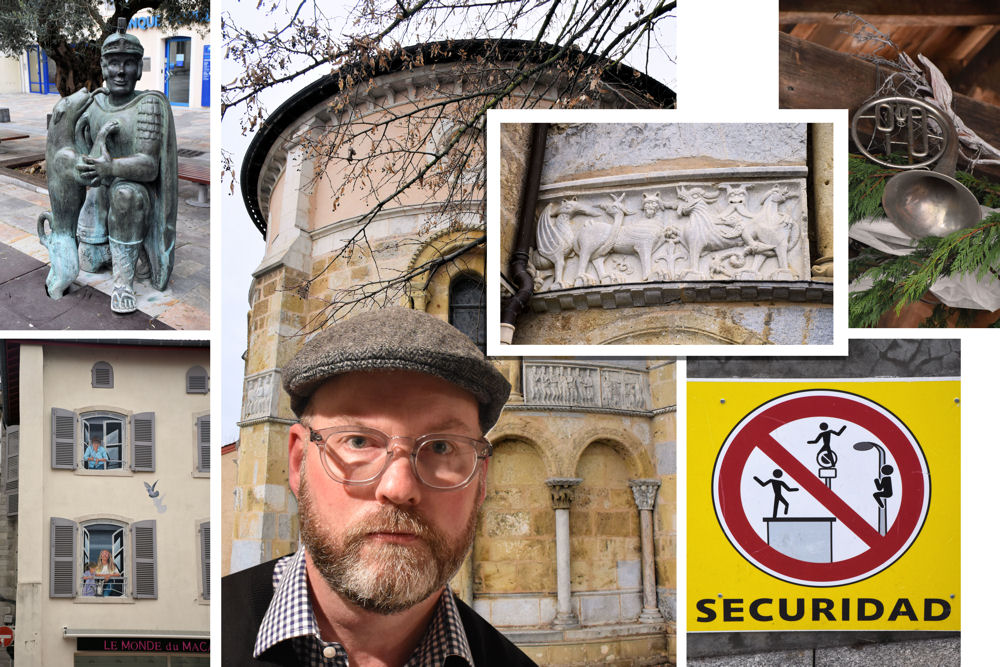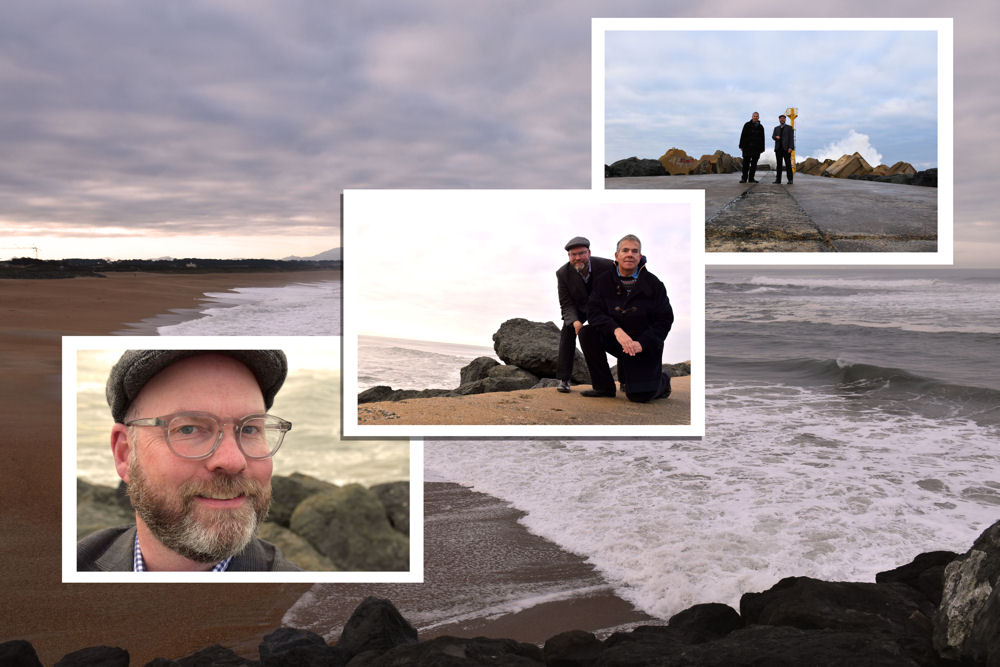 The wild waves at Anglet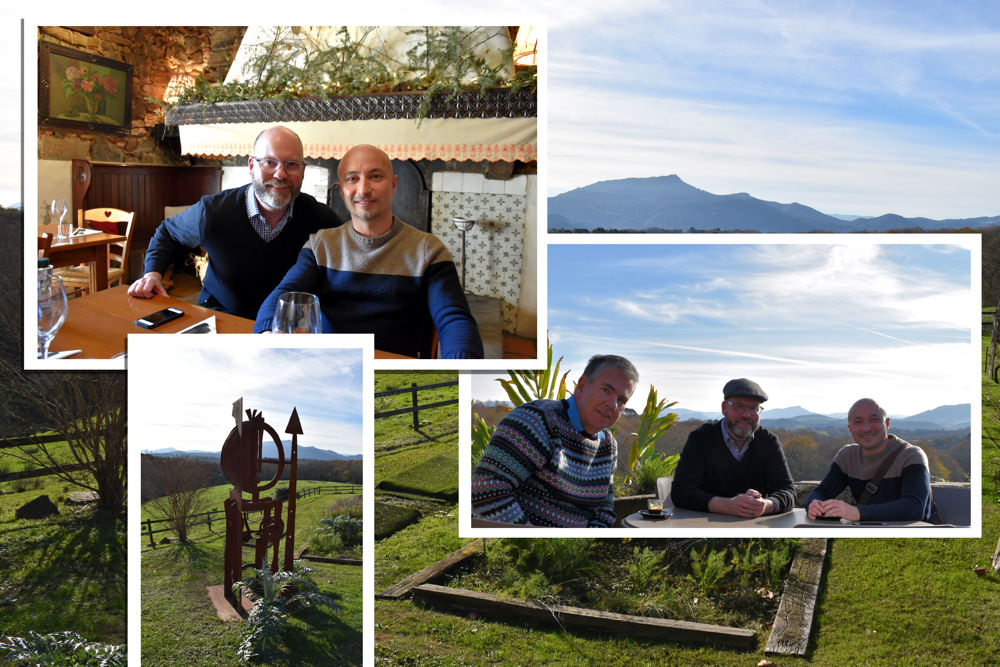 We met up with Thierry and had a wonderful lunch at La Ferme Ostalapia.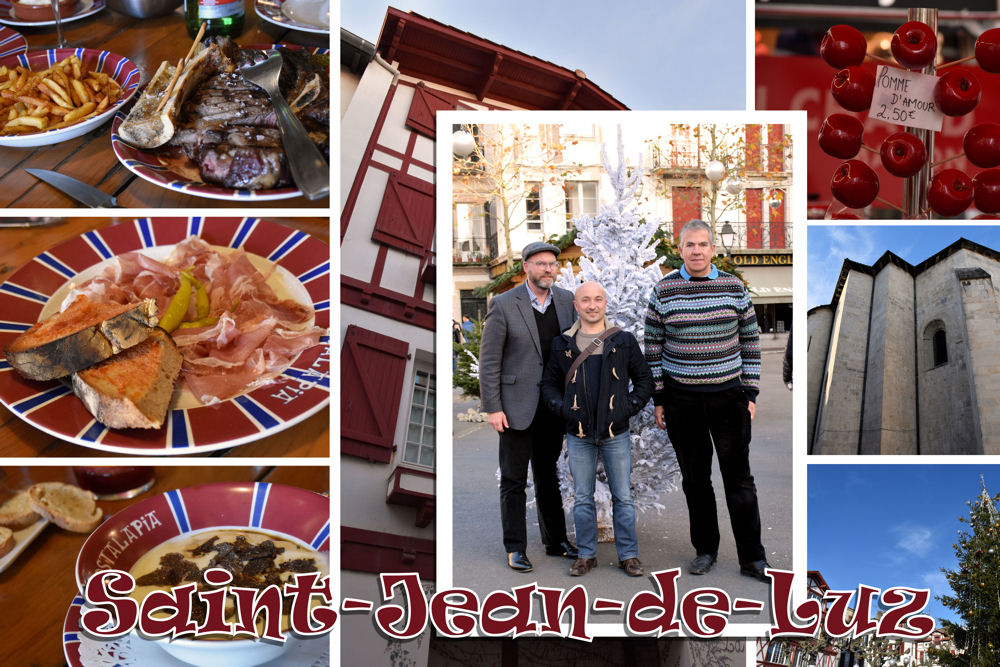 After lunch, we explored Saint-Jean-de-Luz, home of Henri IV and Adam's macarons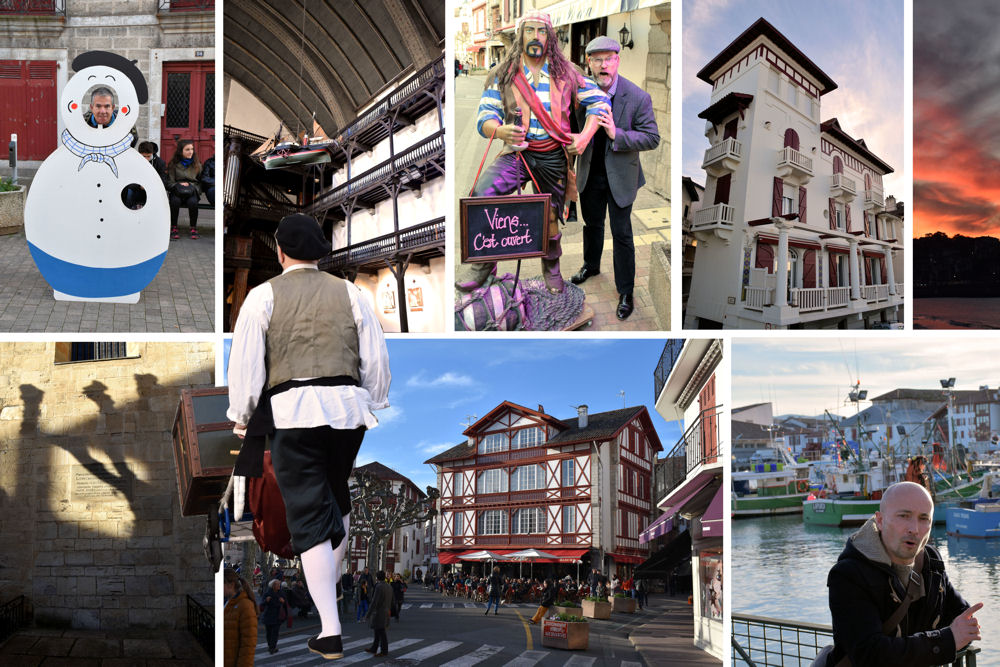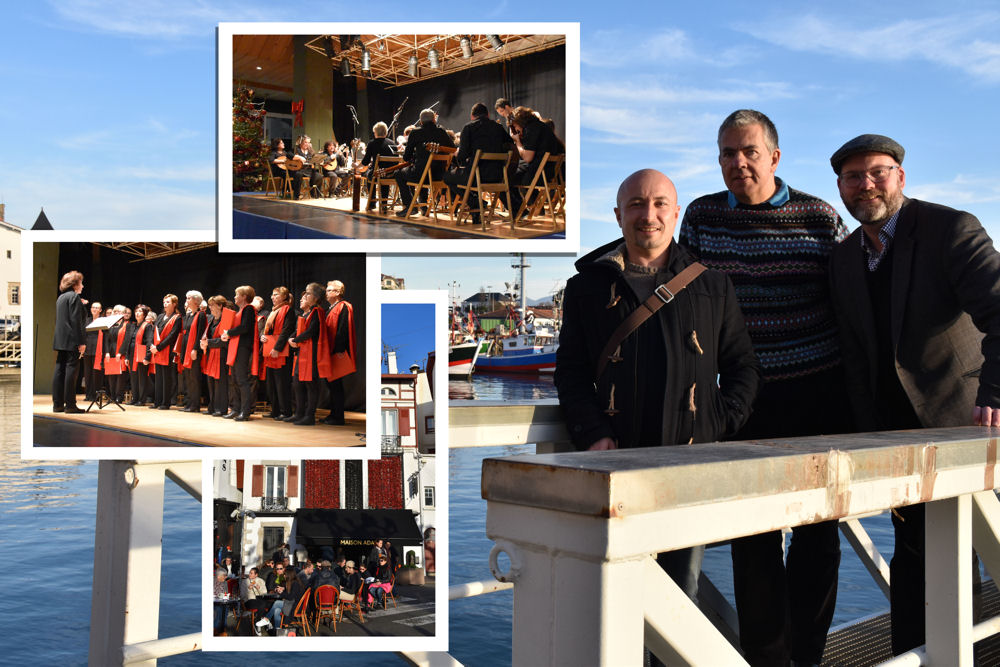 We went to a concert given by a very amateur choir. Also featured was this fantastic guitar group from the local music school and a men's choir who sang Basque folk songs.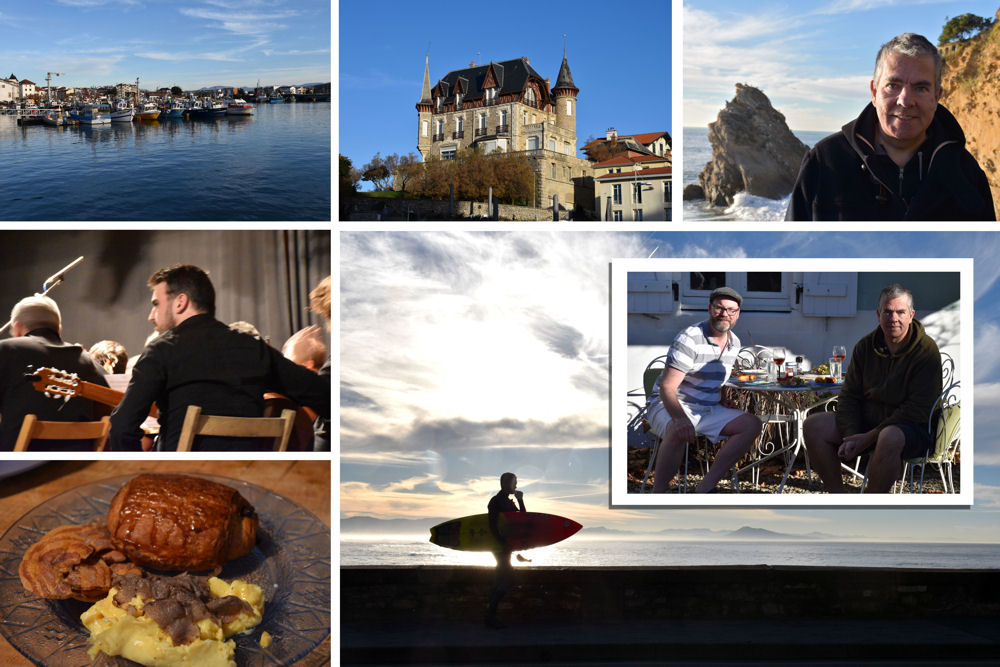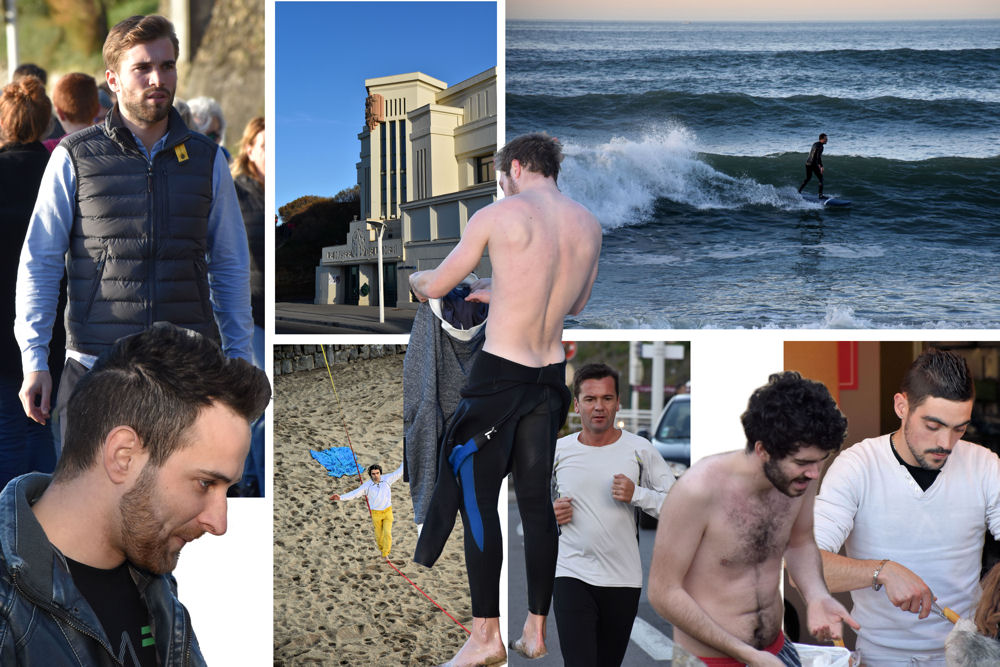 We decided to stay overnight in Biarritz so we could see their illuminations at night. By day, there were lots of cute surfers.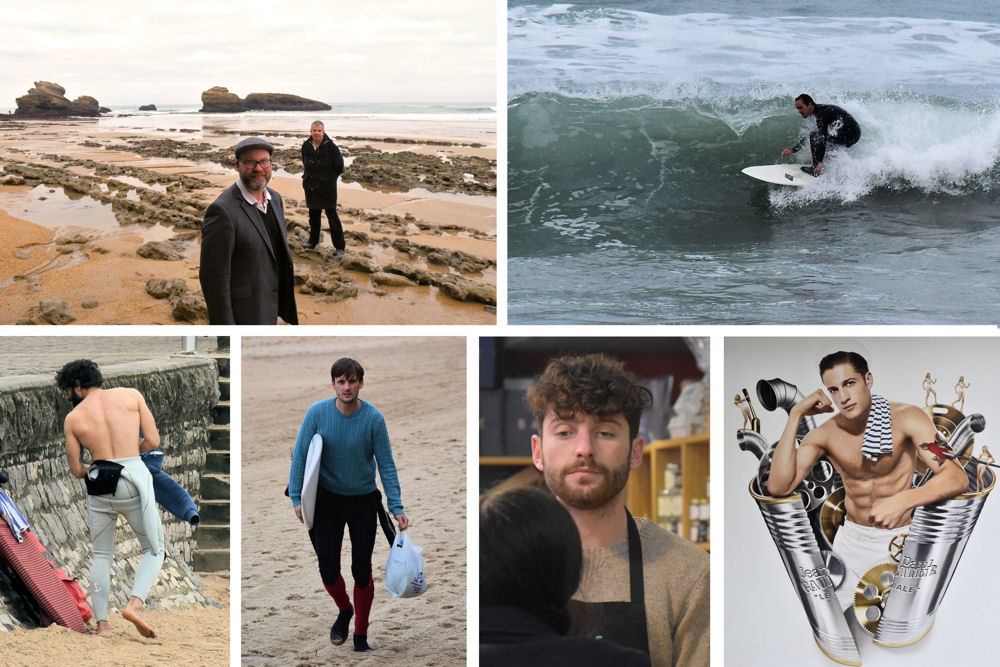 The curly-haired man was selling omelet kits: Kilner jars with eggs and black truffle..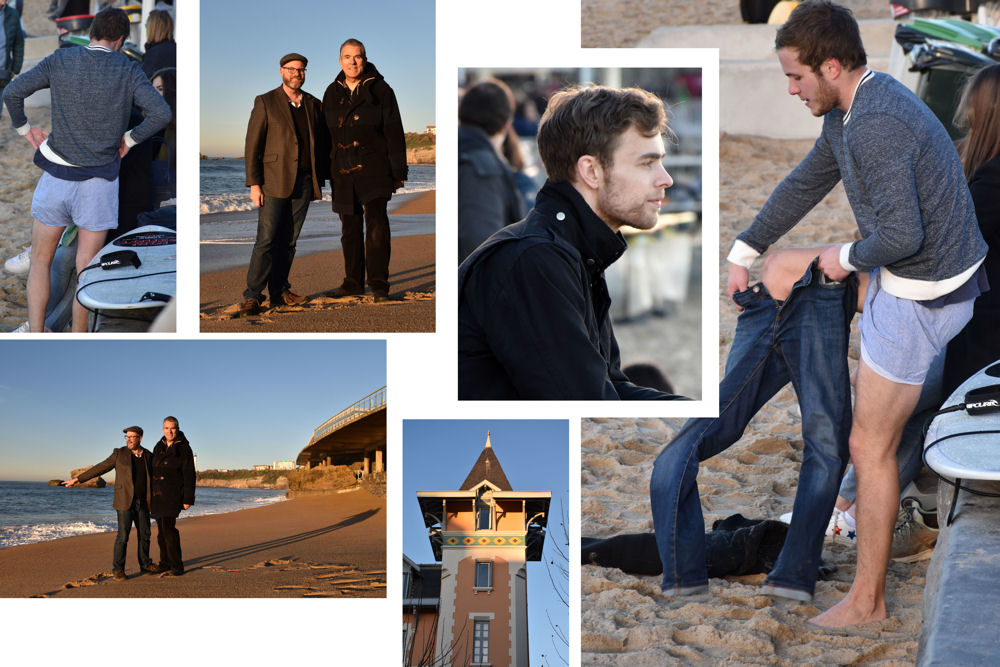 "Blue pants" were on my bingo card.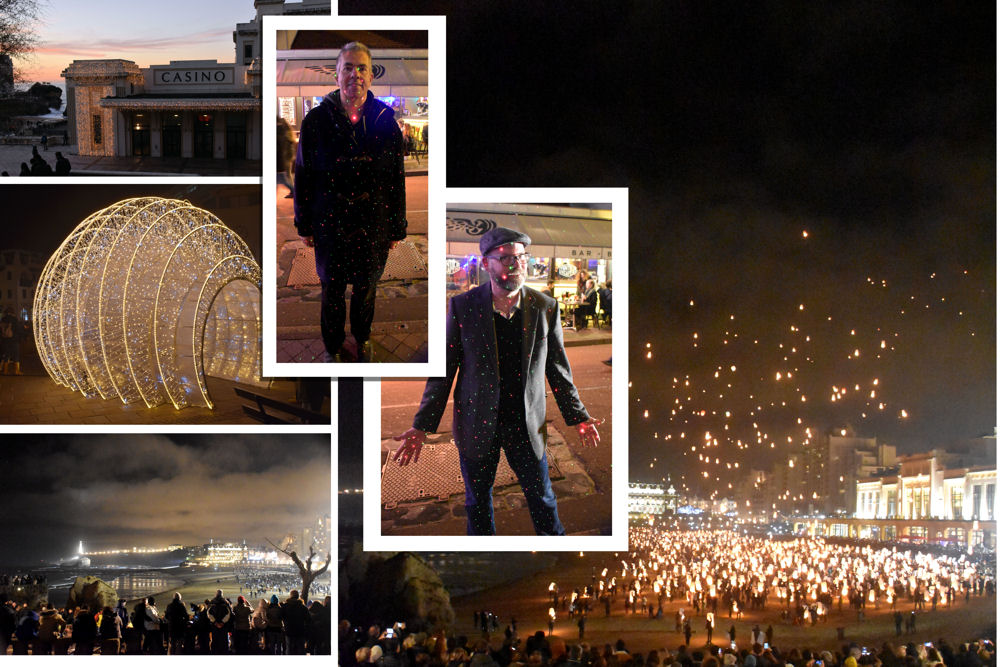 The Biarritz illuminations, including over two thousand bio-degradable lanterns. We also found some cool lasers to stand in front of.



L'église Sainte-Eugénie was transformed by this special lights show projected onto the facade of the building, with accompanying ambient music.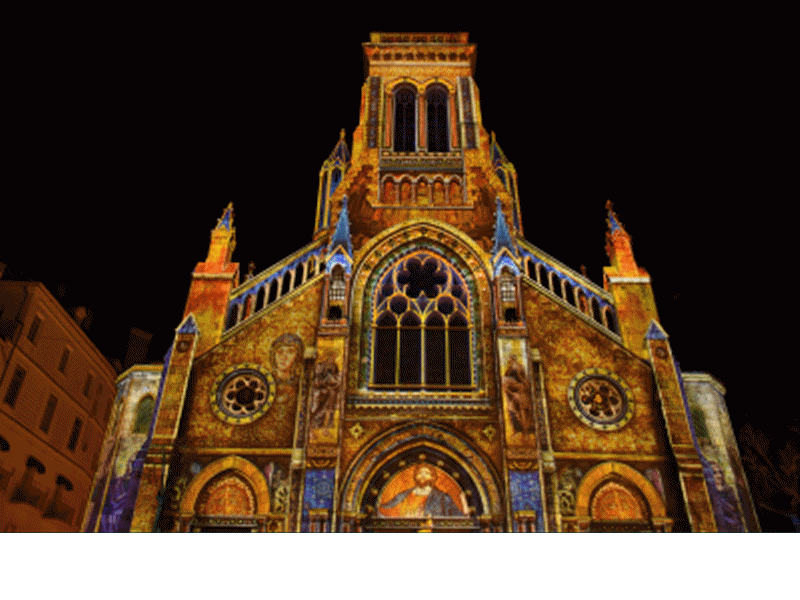 Just around the corner was another animation that the French do so well.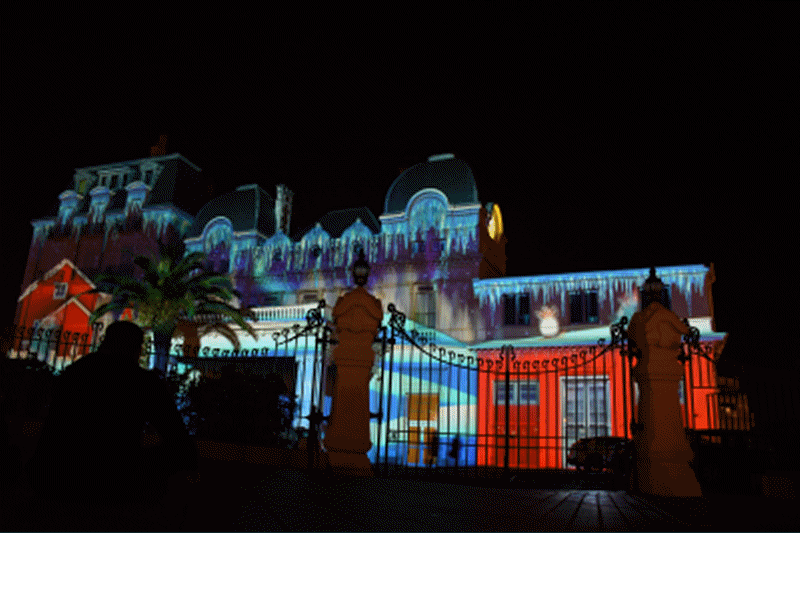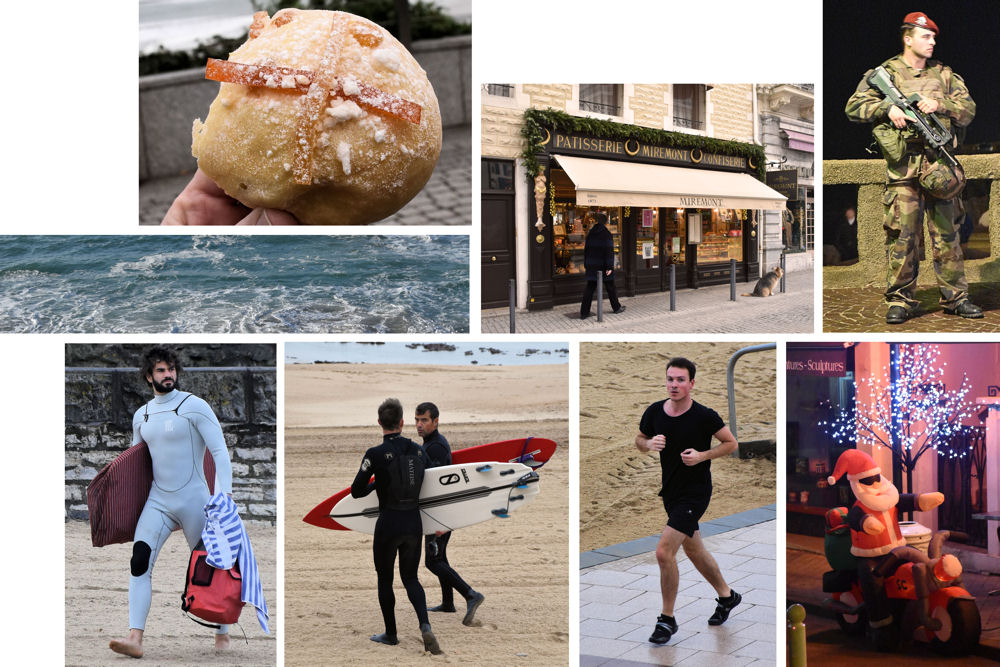 Breakfast and Biarritz boys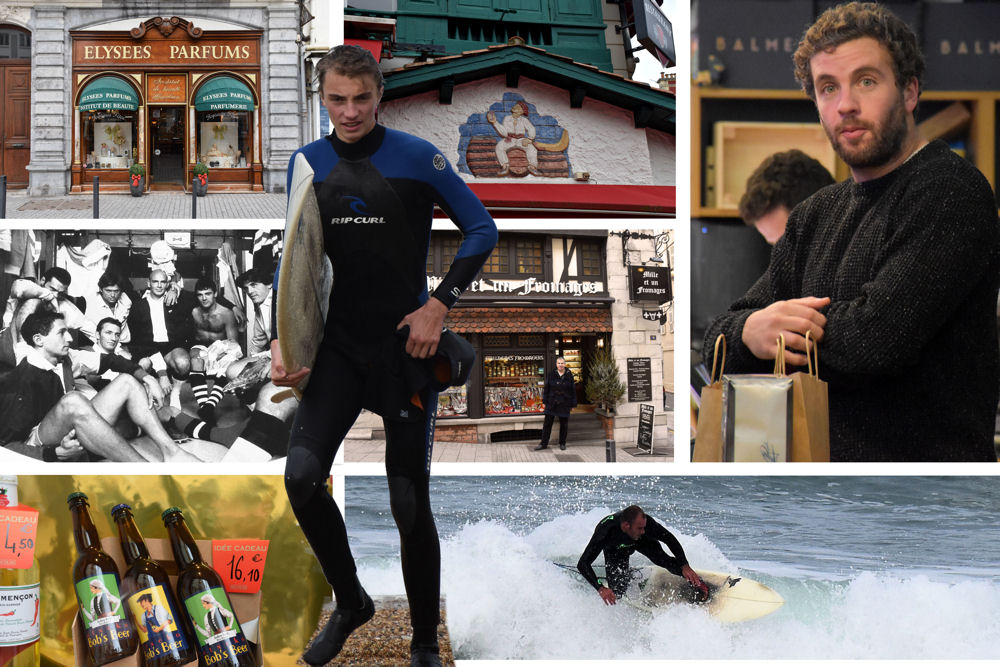 We bought some cheese at the shop above and I got a cardigan at Eden Park.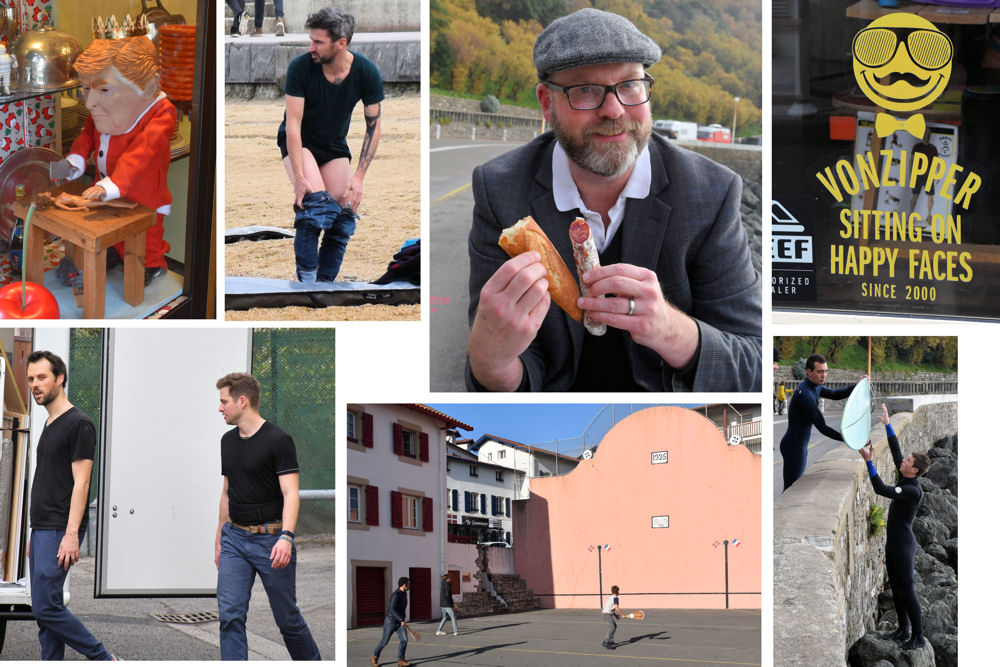 Anti-Donald Trump sentiments and various sights around Biarritz. We learned that the special courts are for pelota, the local sport.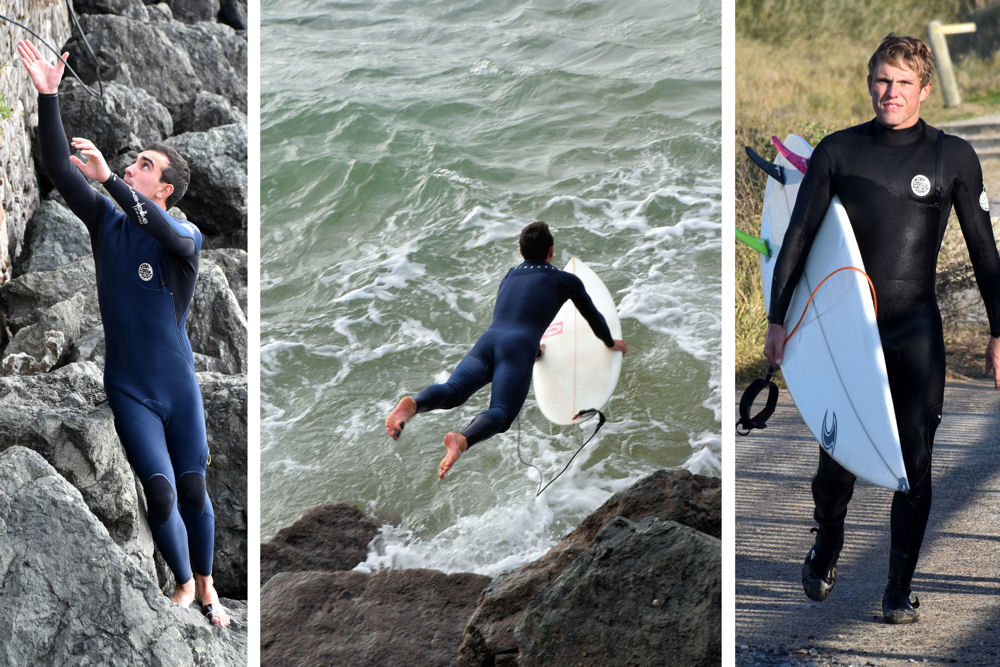 Surfers in Biarritz and Bidart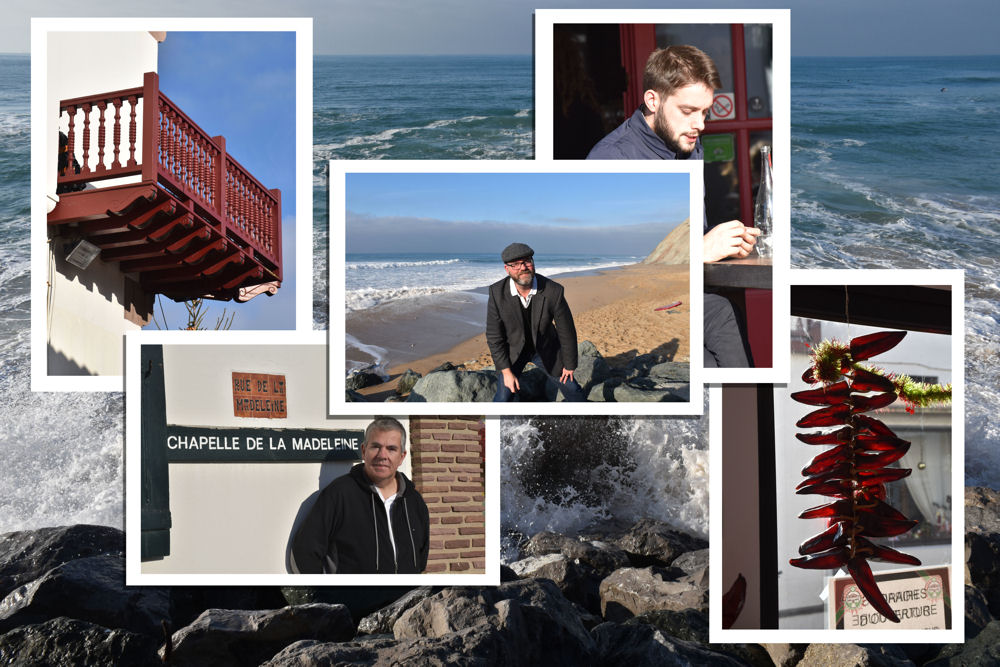 Bidart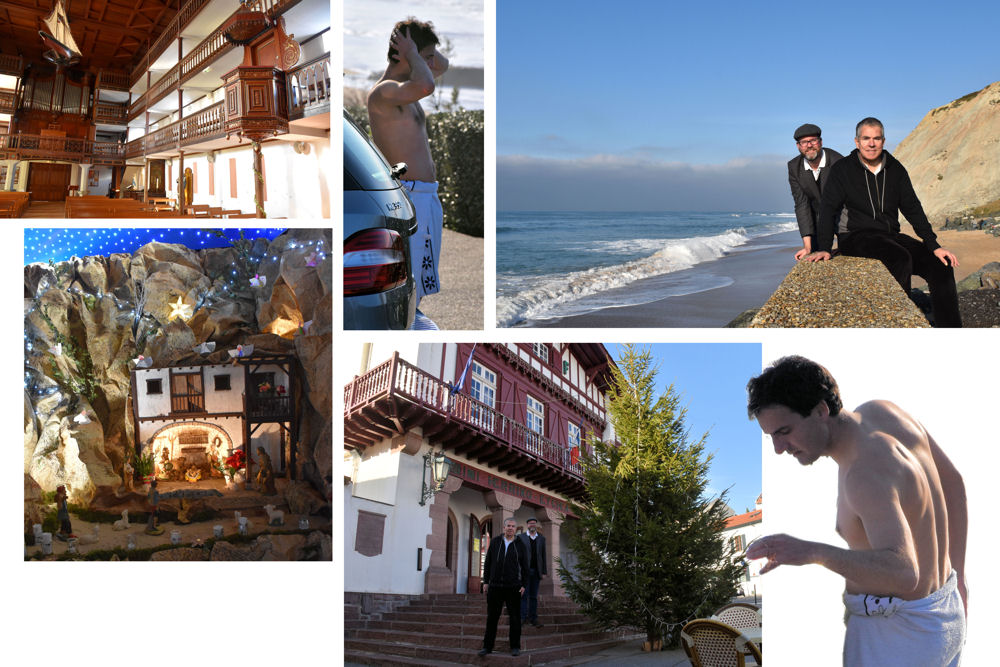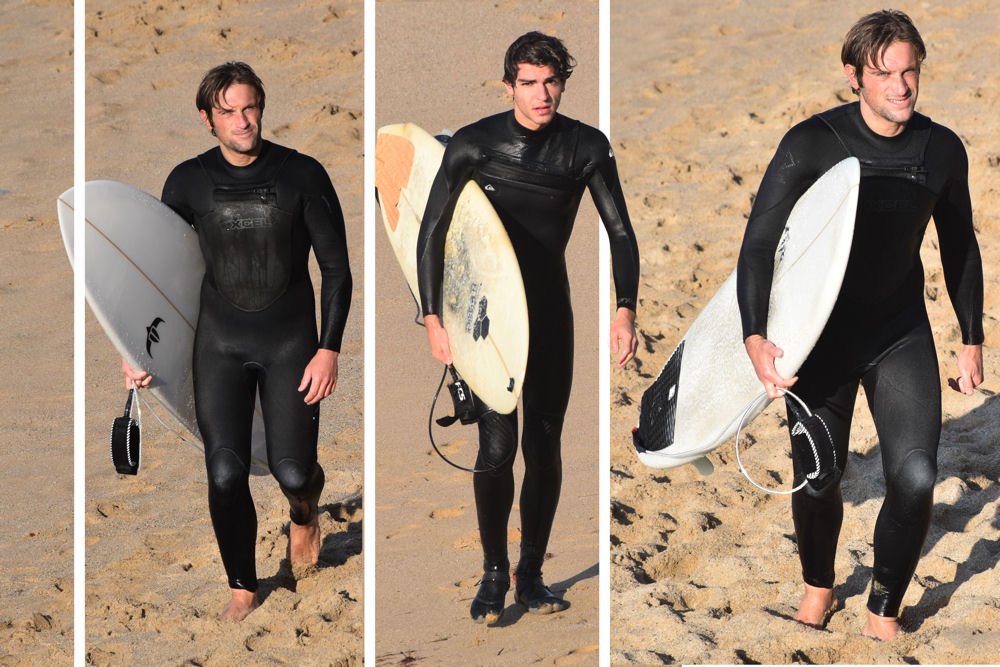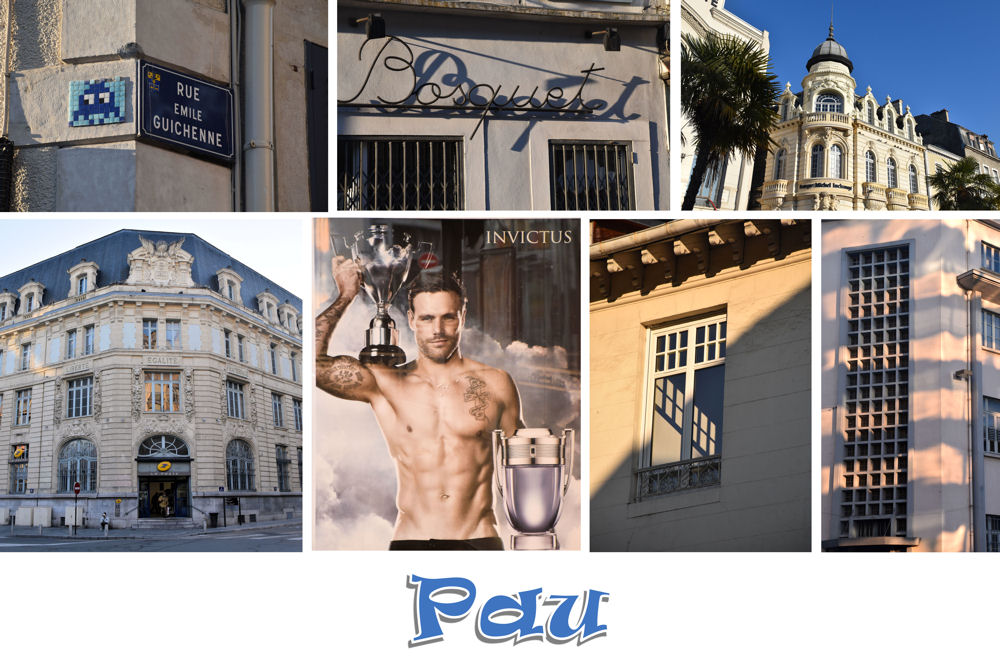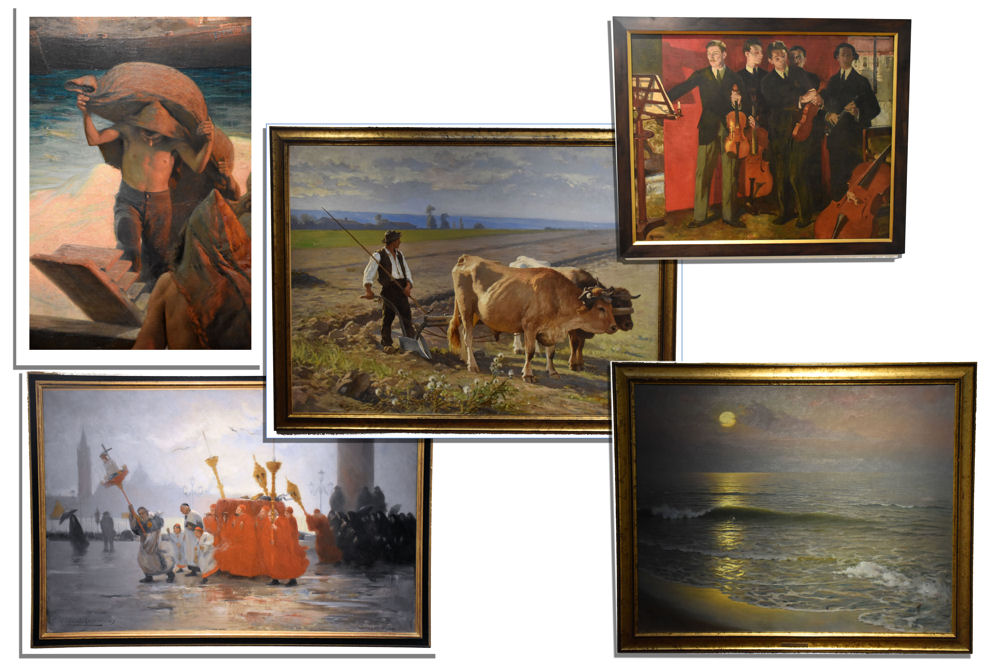 Some of our favourite artwork at Le Musée des Beaux-arts in Pau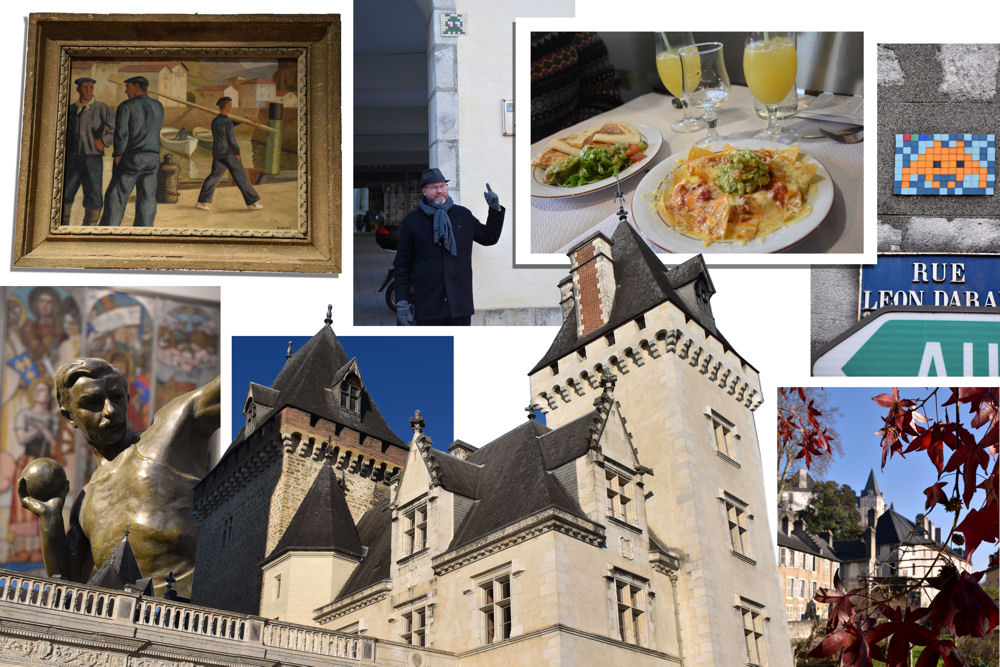 We found more Space Invaders and a good Mexican restaurant in Pau.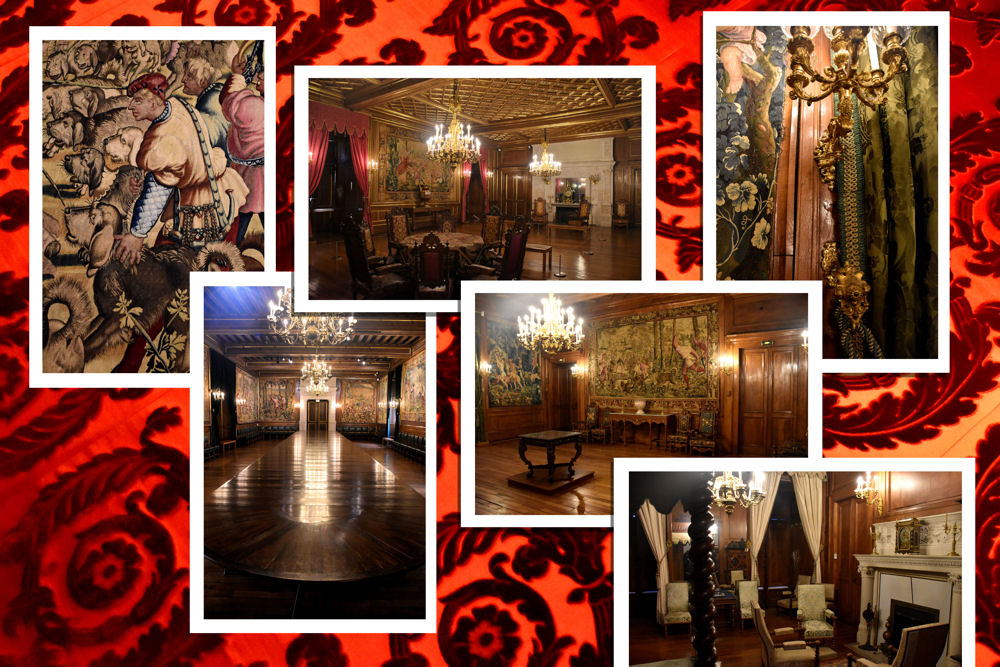 Henri IV's Château de Pau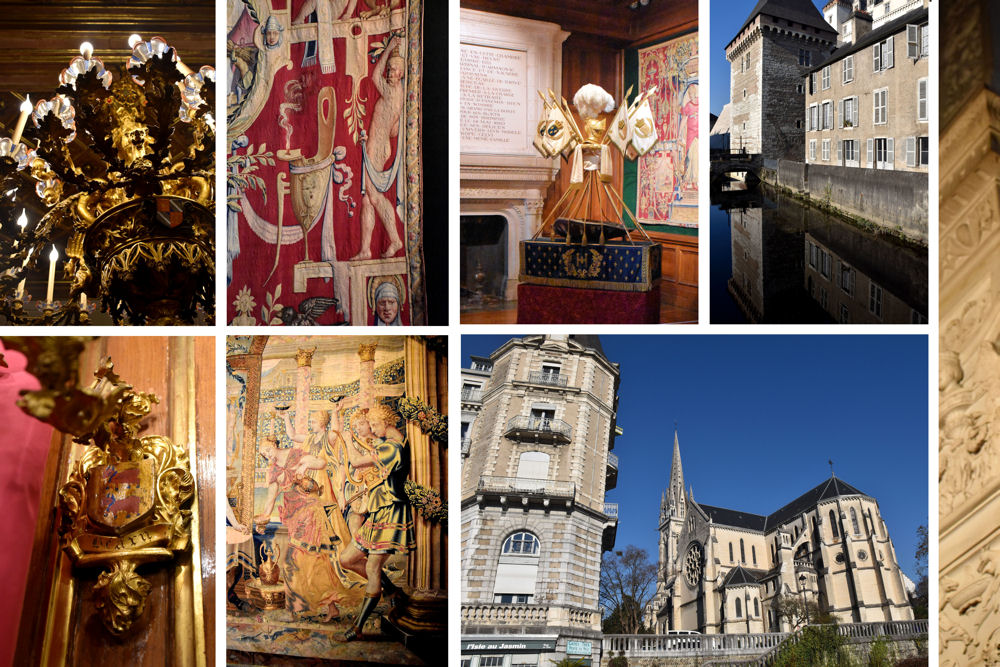 Among the splendours of the Château de Pau were Gobelins tapestries made with gold and silver thread and the tortoise shell used as a cradle for Henri IV.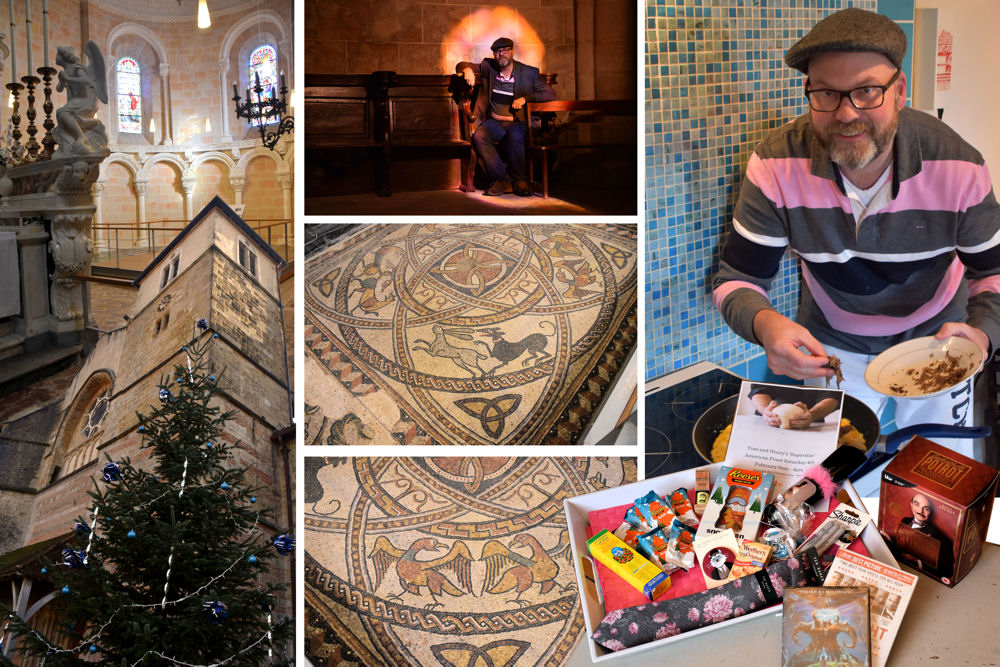 We discovered these Roman mosaics behind the alter in Sorde-l'Abbaye. We made an omelet with the last of our truffle and these were my Christmas gifts from Nick and Santa. My Big Gift was a day cooking American food with the Fabulous Baker Brothers in February.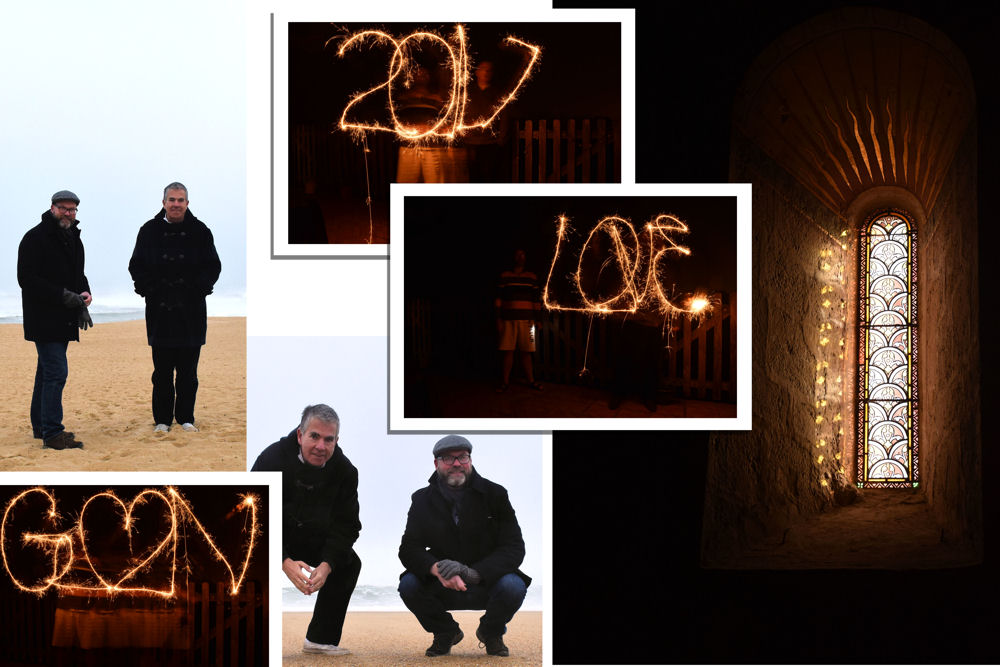 Hossegor (naturist) beach and sparkler fun on New Year's Eve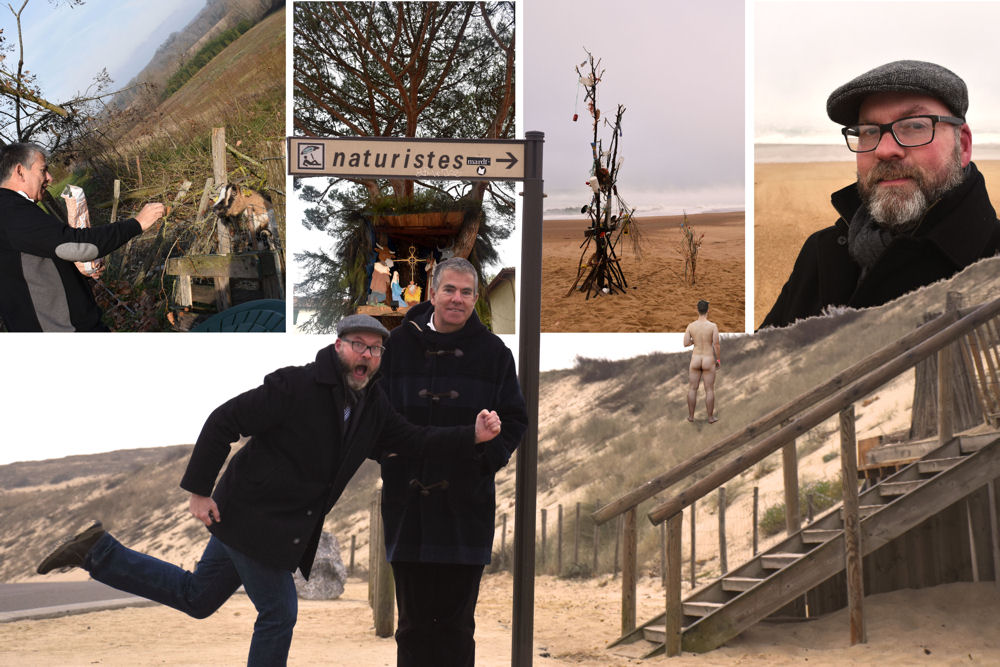 Hossegor (naturist) beach and goat feeding back at the house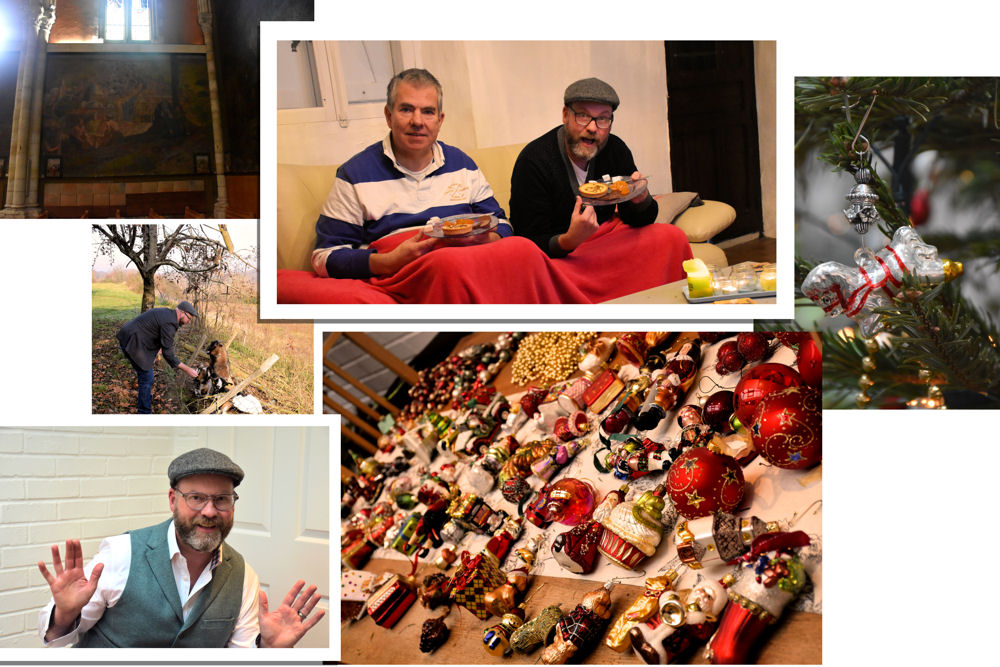 The Saint Nicolas church in Capbreton and dark frescoes on the walls, dessert treats at the house, the ornament we bought in Oleron, and our deconstructed Christmas tree back home. See all of our ornaments HERE.