The summer is underway and each sunny day provides lots of photo opportunities. Click HERE to see photos from our holiday in Abuzzo. Click HERE to see photos from summer 2014.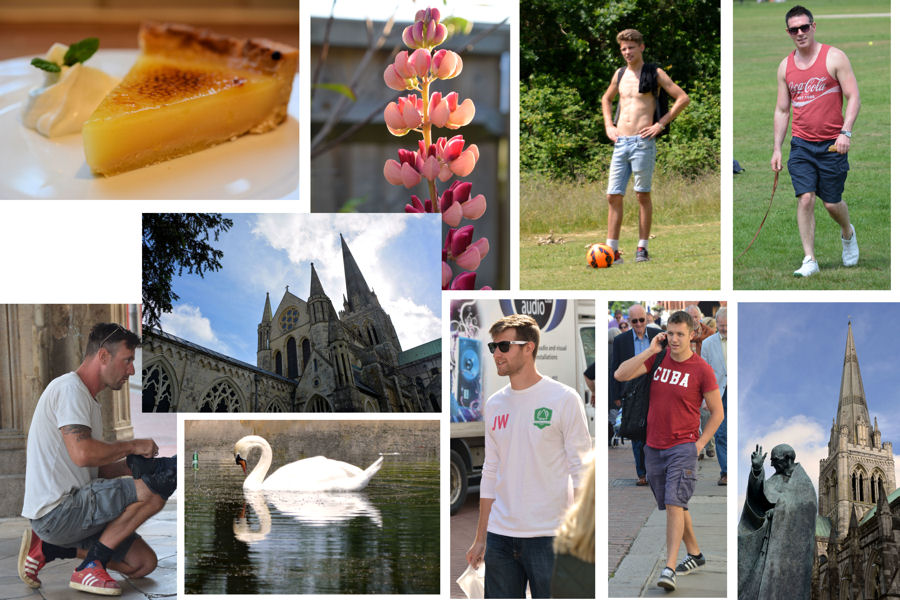 Above: views from local cathedral town and the Common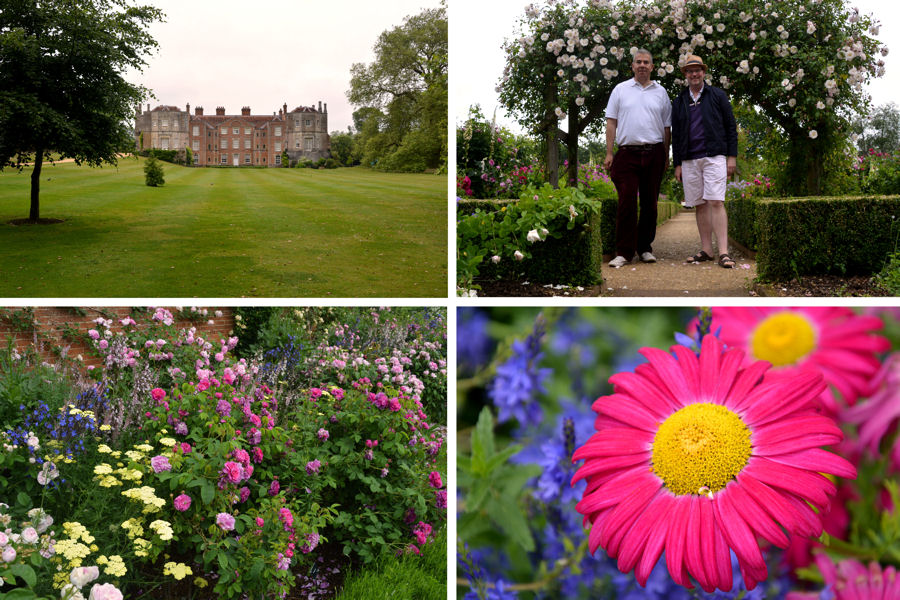 We were the first visitors in to Mottisfont Abbey and got a view of the empty lawn and rose garden before the crowds arrived.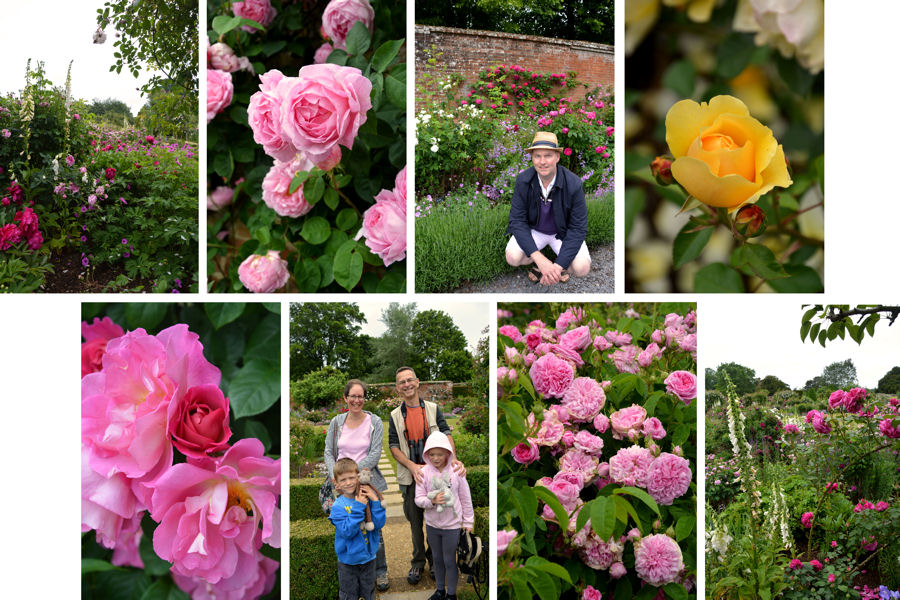 We met up with former teaching friend Phil and family and picnicked on the lawn.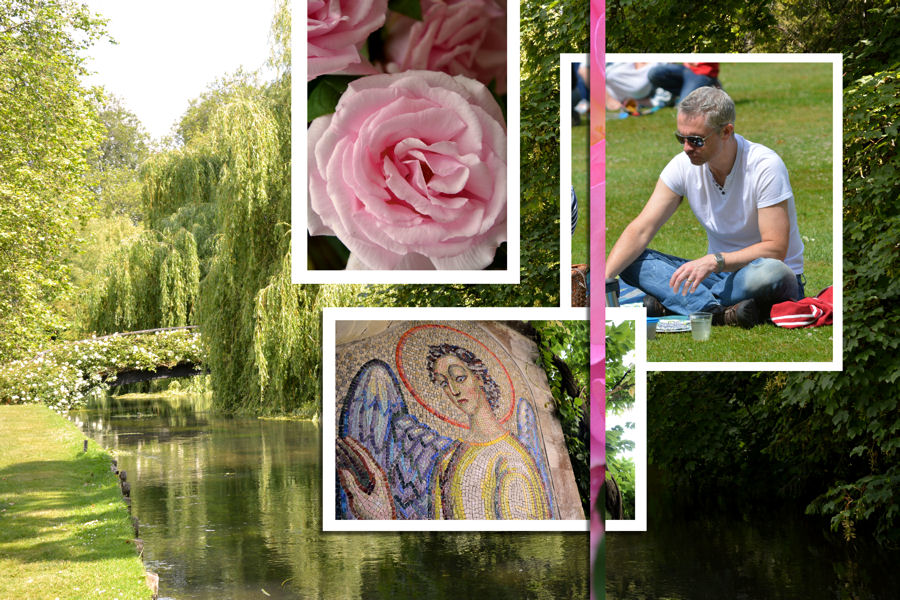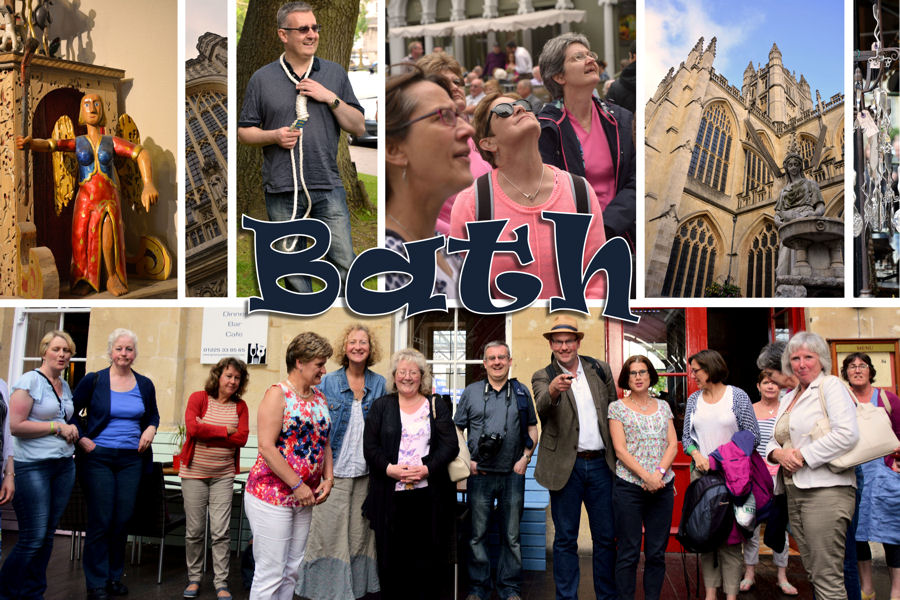 A school teacher reunion in Bath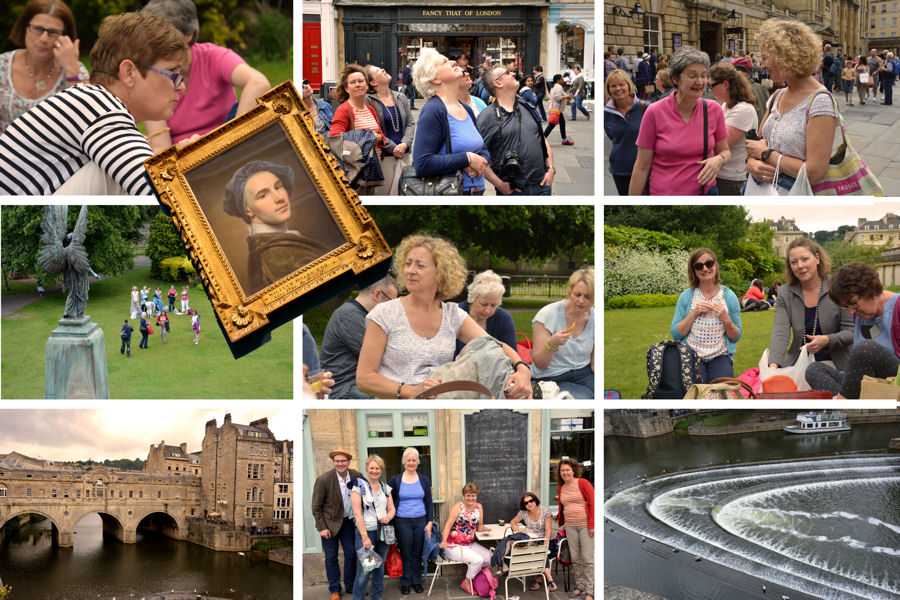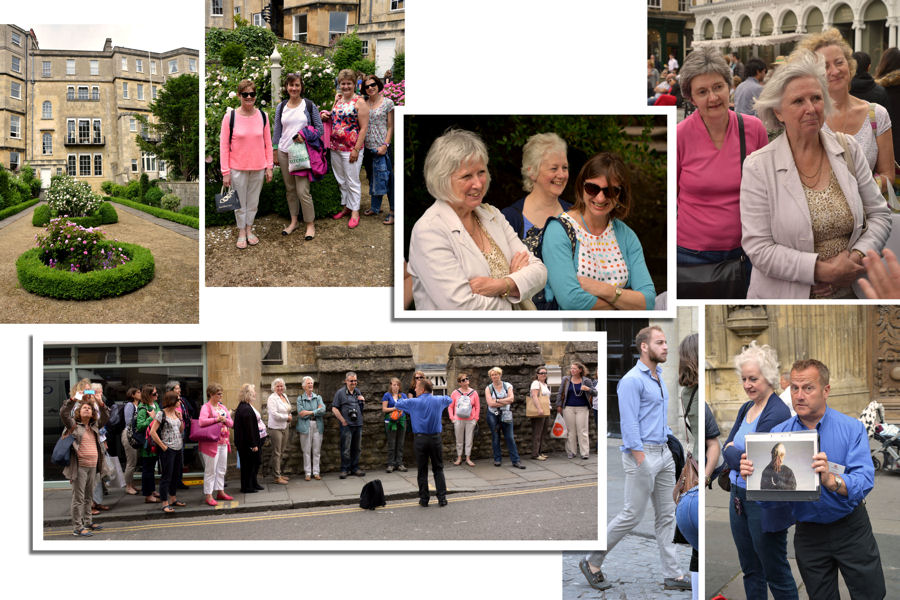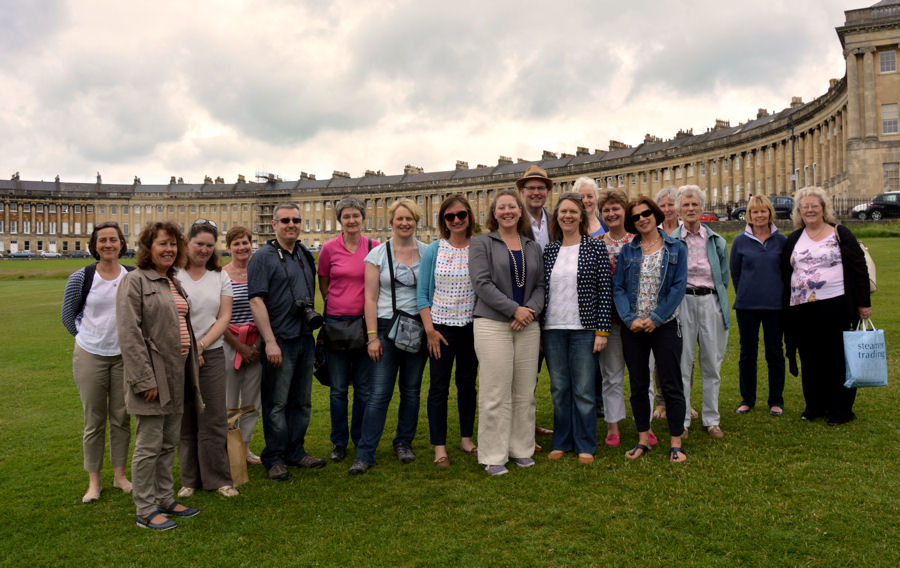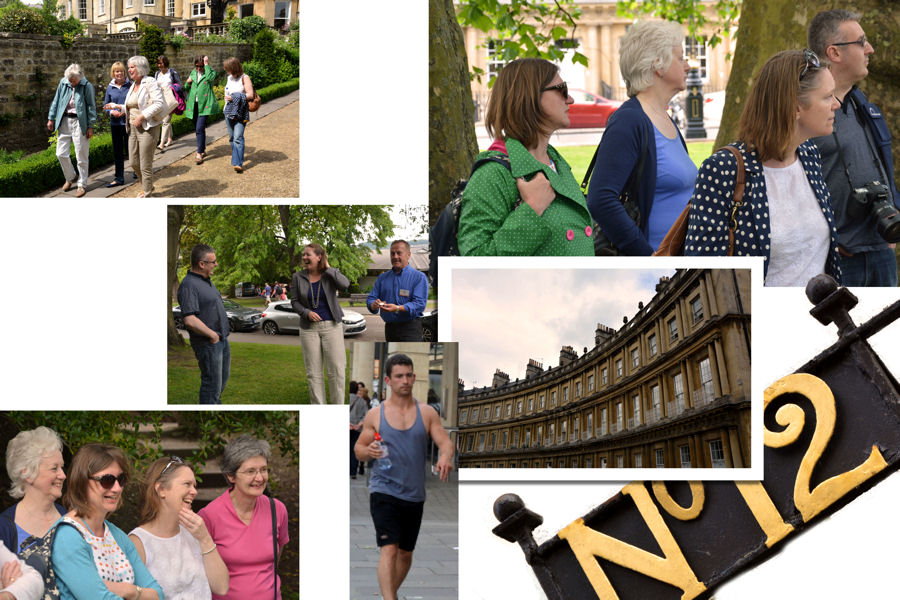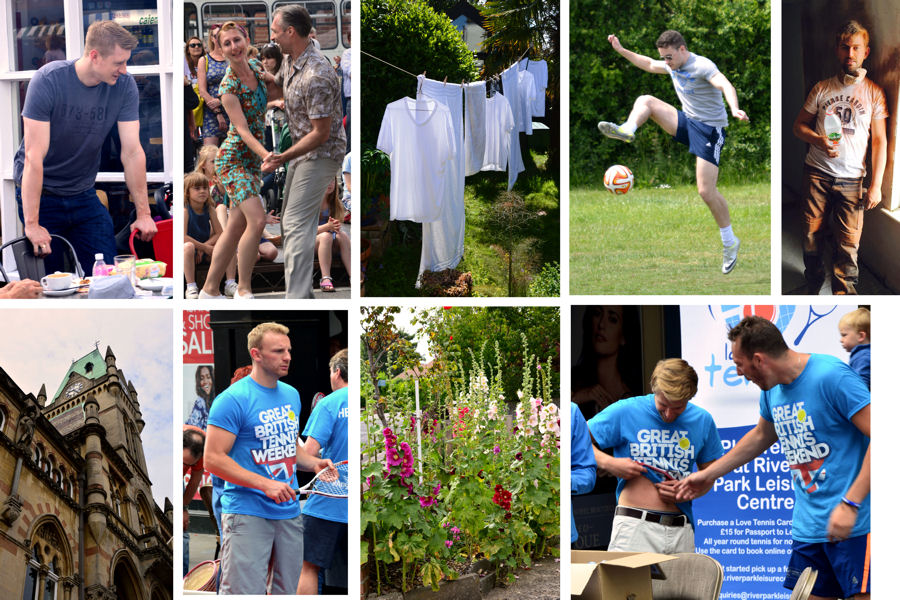 Above: the Vintage fair in our local town, some laundry, football antics on the Common, our favourite chef and some views of Winchester.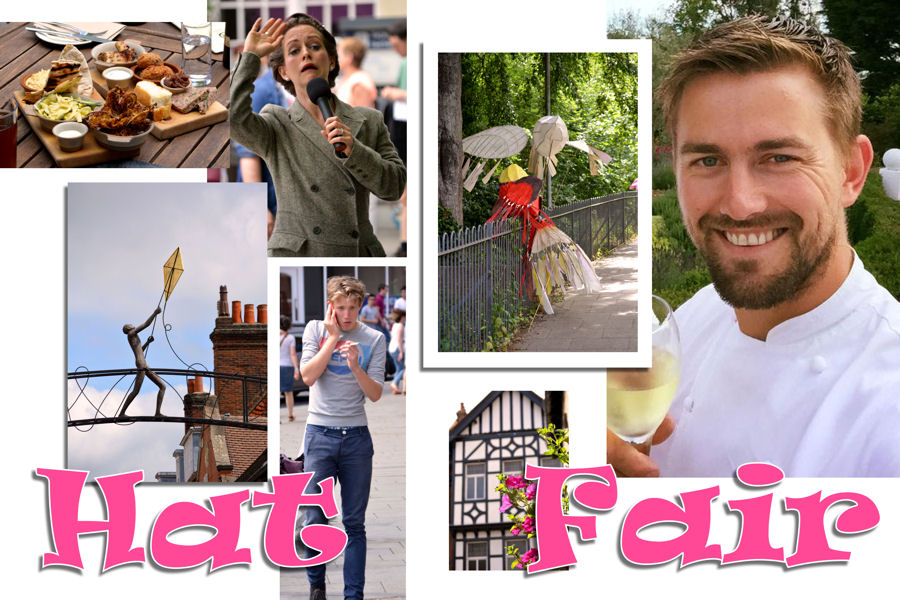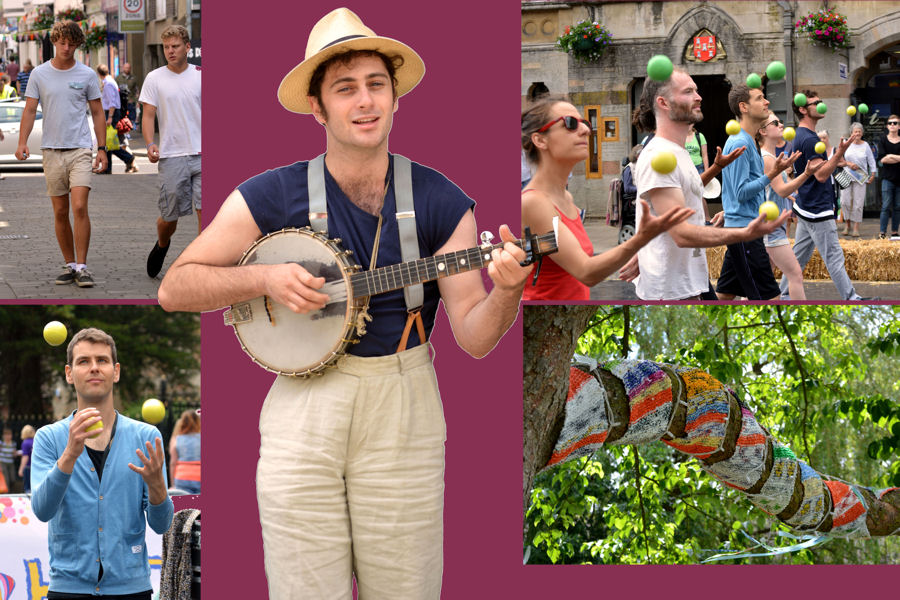 Cute buskers at the Winchester Hat Fair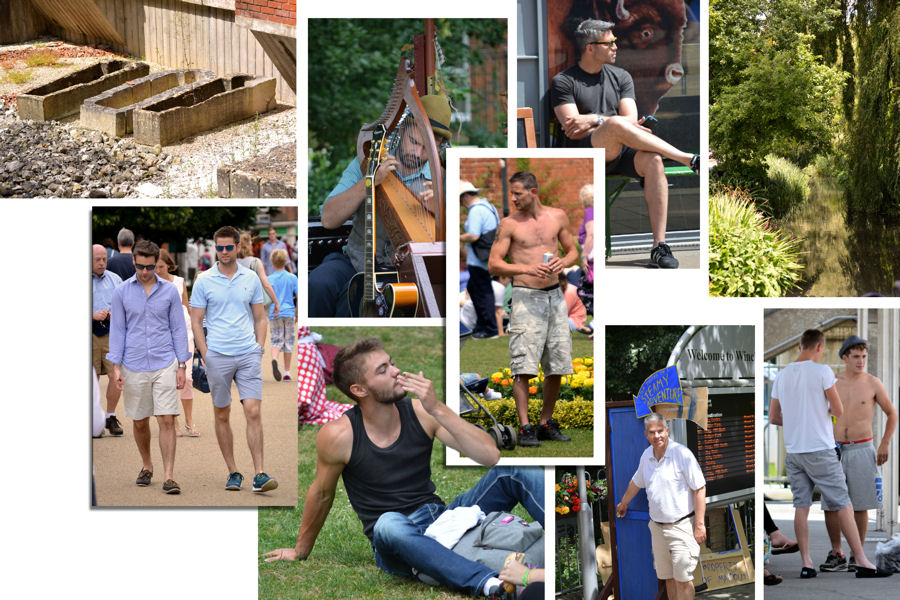 Scenes from Winchester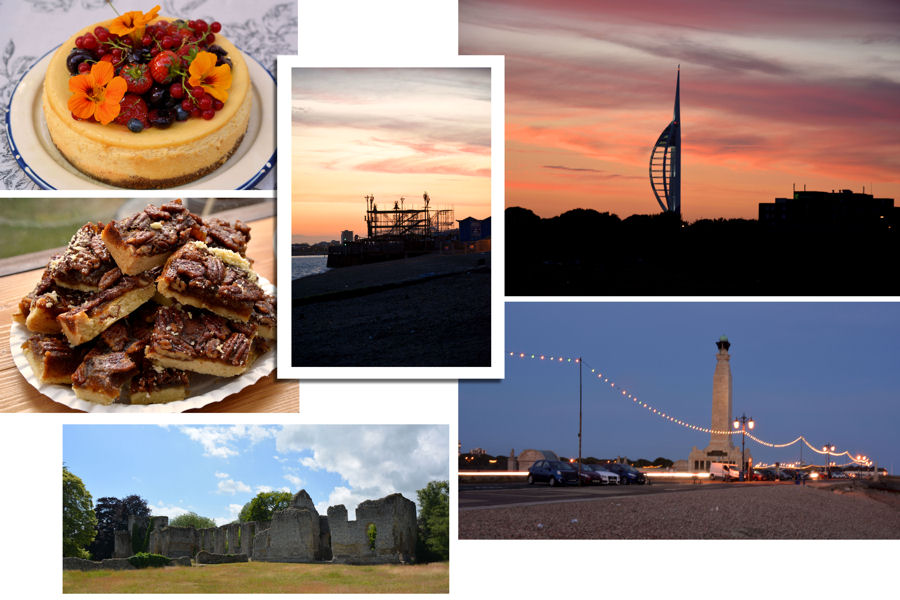 Most of these photos were from July 4th.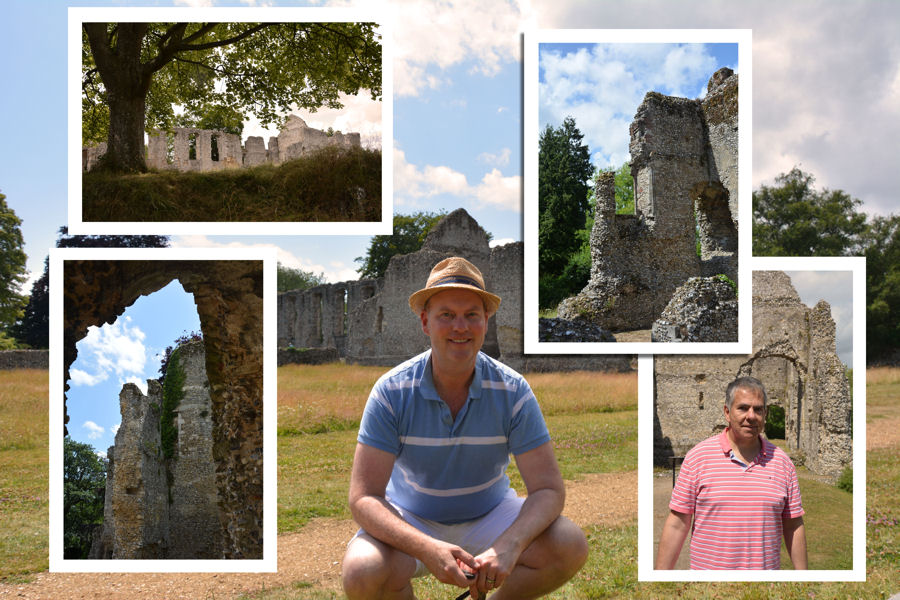 American visitors take note: we have a 15th century ruined palace less than 30 miles from our house. Come and see it!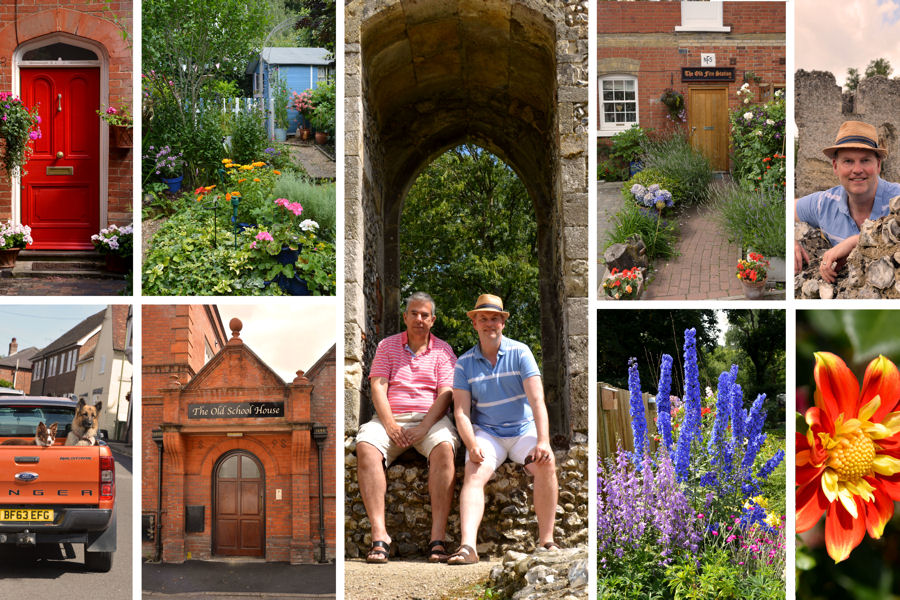 George returned to Belgium with a school group, performing in three venues. We stayed in Blankenberge, where the beach photos were taken.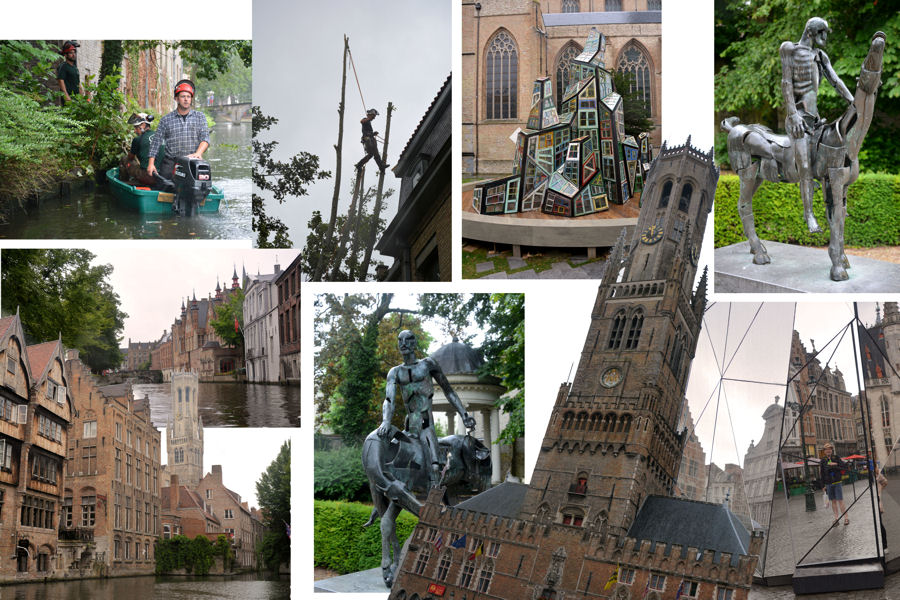 Much of our time was spent in Bruges, where we enjoyed our anniversary in 2014.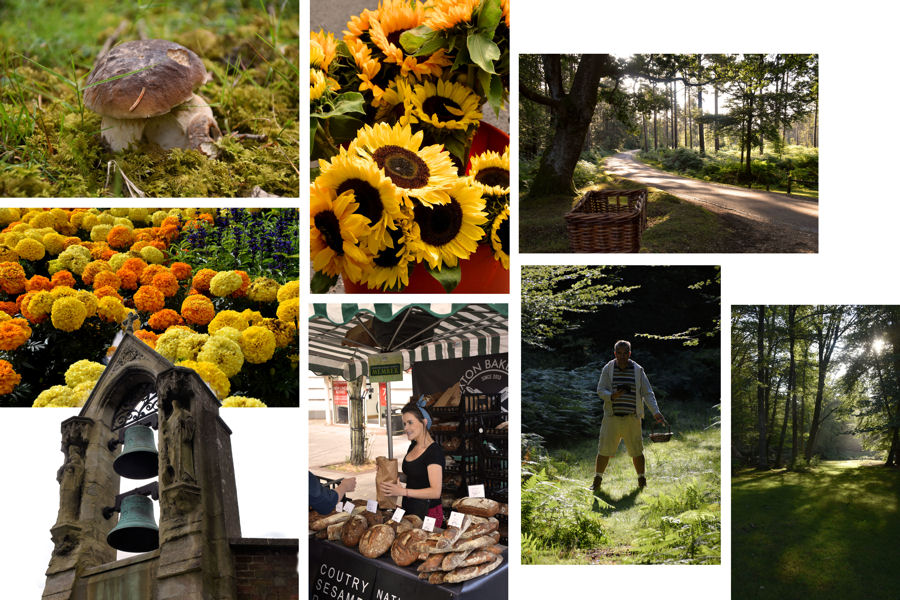 Above: mushroom hunting and farmers' market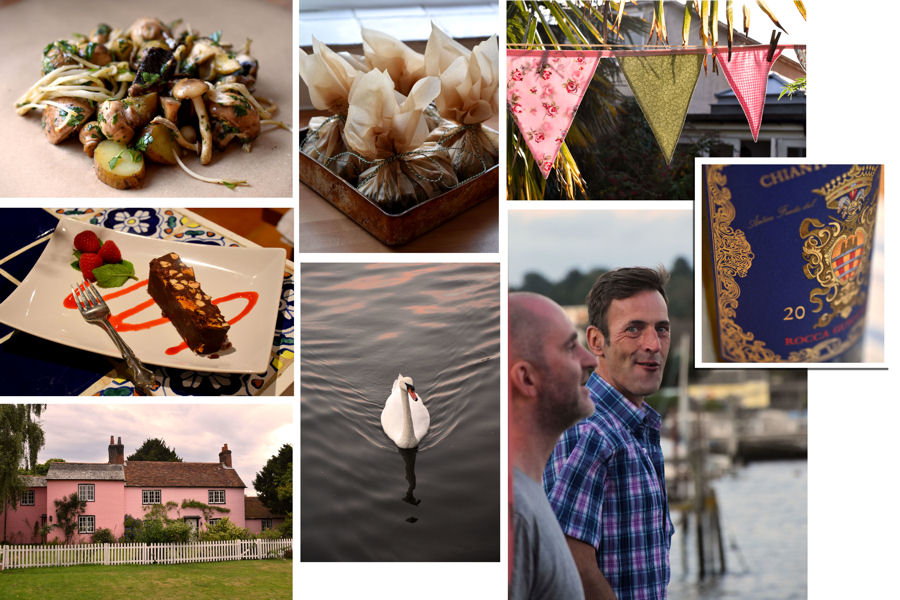 We served a completely vegan and gluten free meal for friends. It was all a success.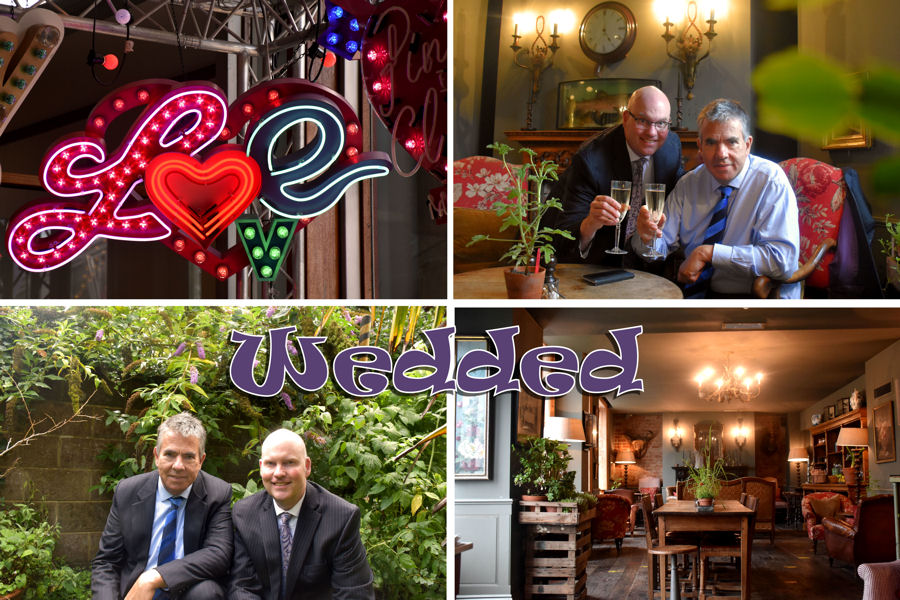 We think of our 2007 civil partnership as our "wedding", but we became legally married on August 26, 2015, and celebreated at the Pig in the Wall restaurant.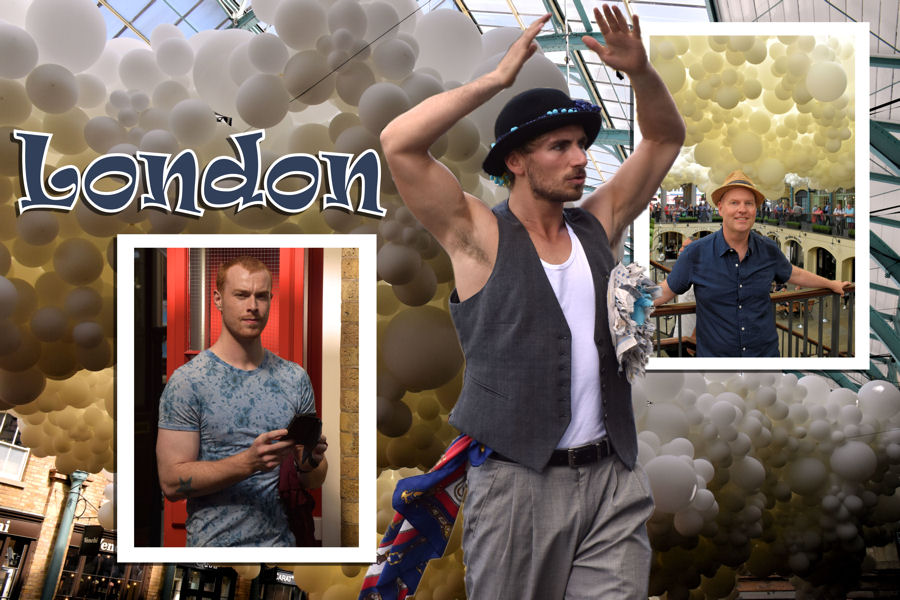 Back to London for a day of sightseeing, including the installation of 100,000 balloons at Covent Garden by French artist and photographer Charles Pétillion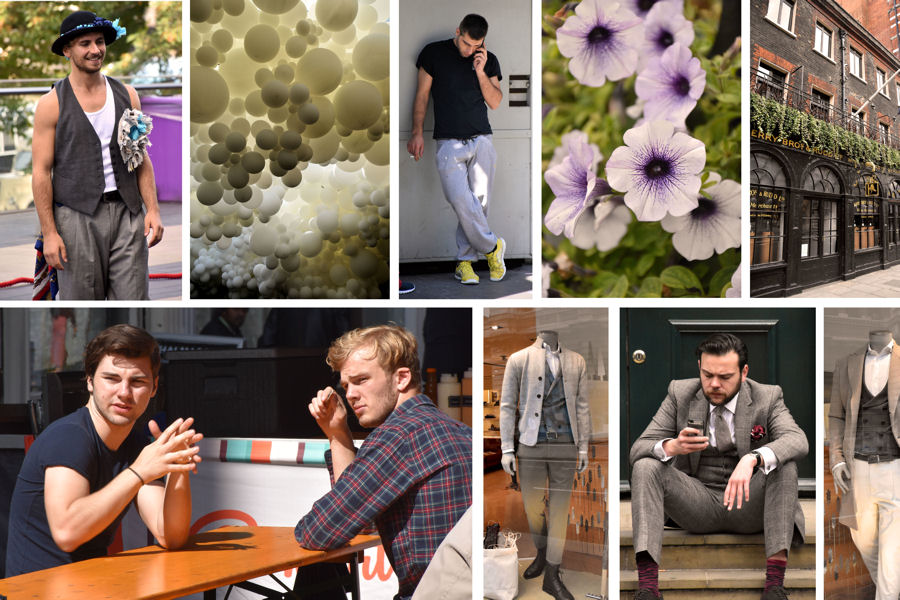 We saw some great clothes in London that inspired us to return to our weight loss programme.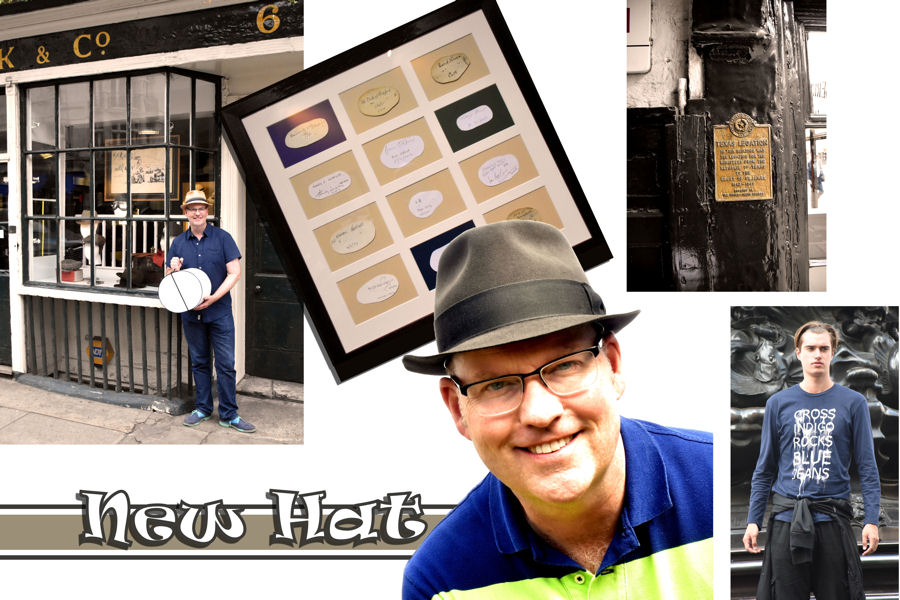 I bought a new winter hat at the wonderful Lock & Co. Hatters, whose former patrons include Princess Diana, Laurence Olivier, Tracy Emin, and Henry Winkler. Also seen was signs of the former Texas embassy.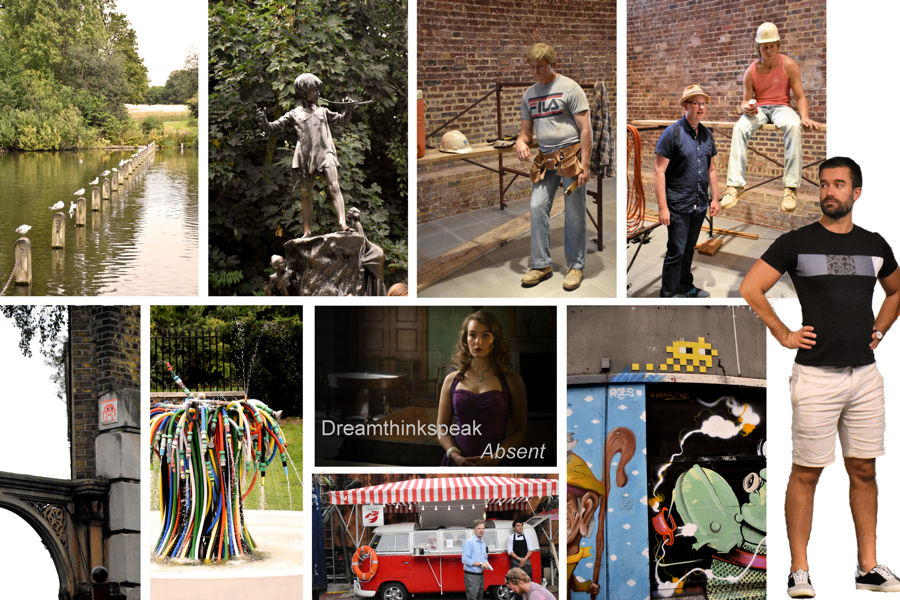 We enjoyed Duane Hanson's hyper-realistic sculptures at the Sackler Gallery, but the main reason for our visit was Dreamthinkspeak's Absent. Not as grand as their life-changing Before I Sleep, but still thought-provoking and excellent. We also saw some Space Invaders, last seen in Paris!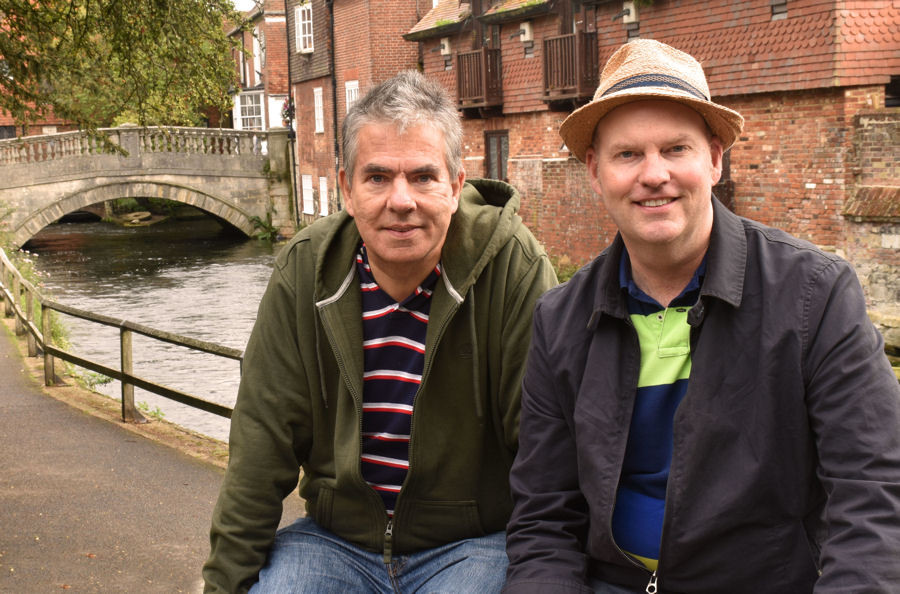 The final photo of summer, taken in Winchester, before the autumn fun begins