Click HERE for photos from Spring 2016.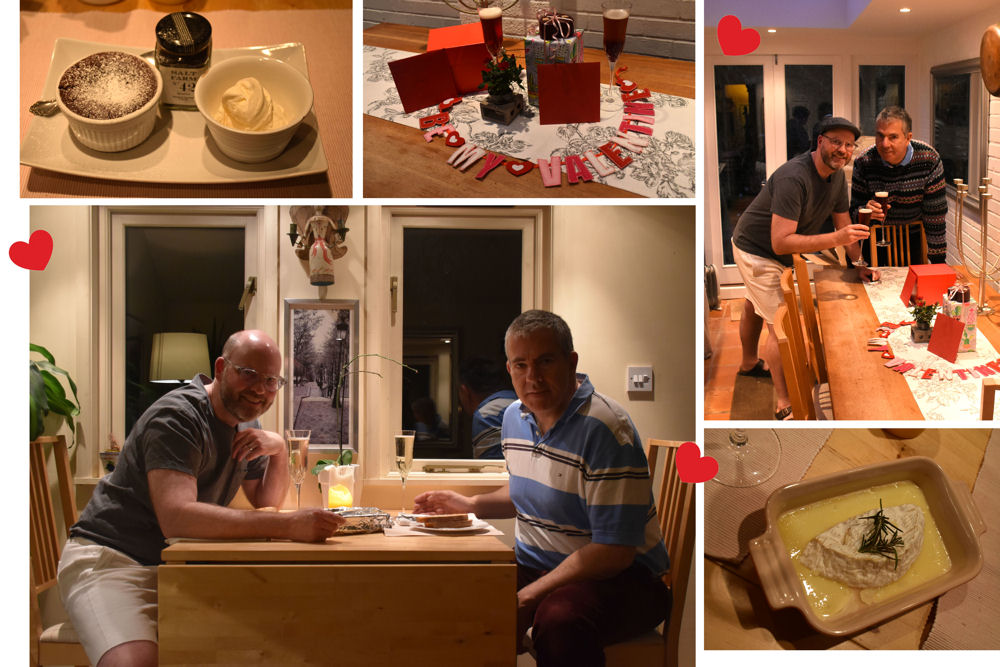 Never too early to start celebrating springtime, we enjoyed Valentine's Day dinner at home in our garden studio with a delicious meal including molten Tunworth cheese and chocolate fondants with smoked salt.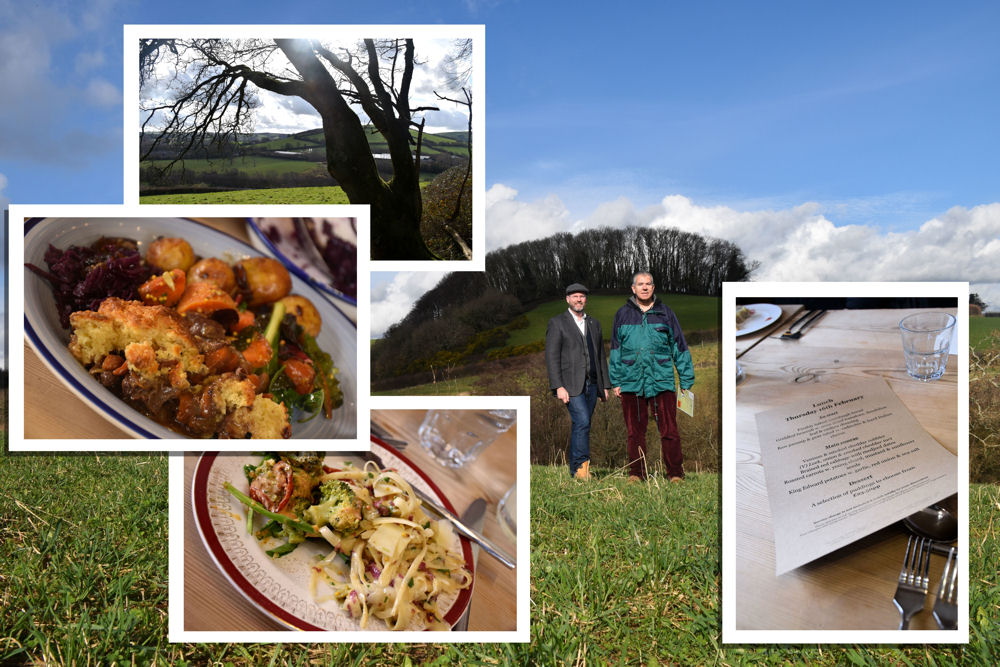 En route to Cornwall, we stopped at Riverford Farm in Devon (last visited in 2016) for a wonderful lunch that included venison stew with smoked cheddar cobbler. As usual, we walked up to the iconic hill before our meal.

The view from Riverford's hill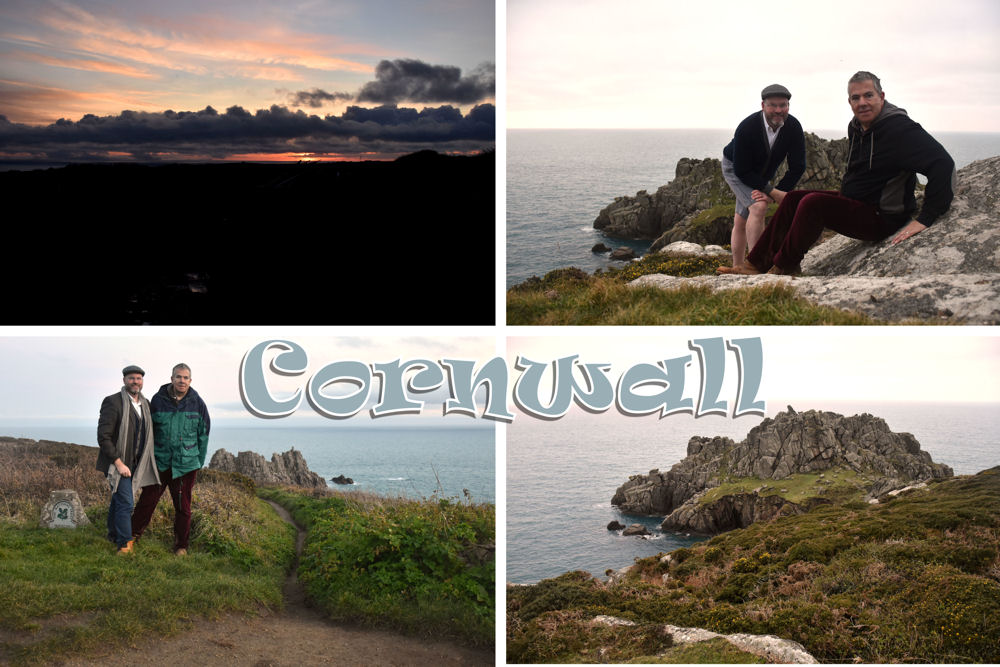 Our destination for the weekend was Cornwall, last visited in 2002. We stayed on an organic dairy farm, near an ancient pub and within walking distance of this view of Logan's Rock. We woke up early and went to see the sun rise.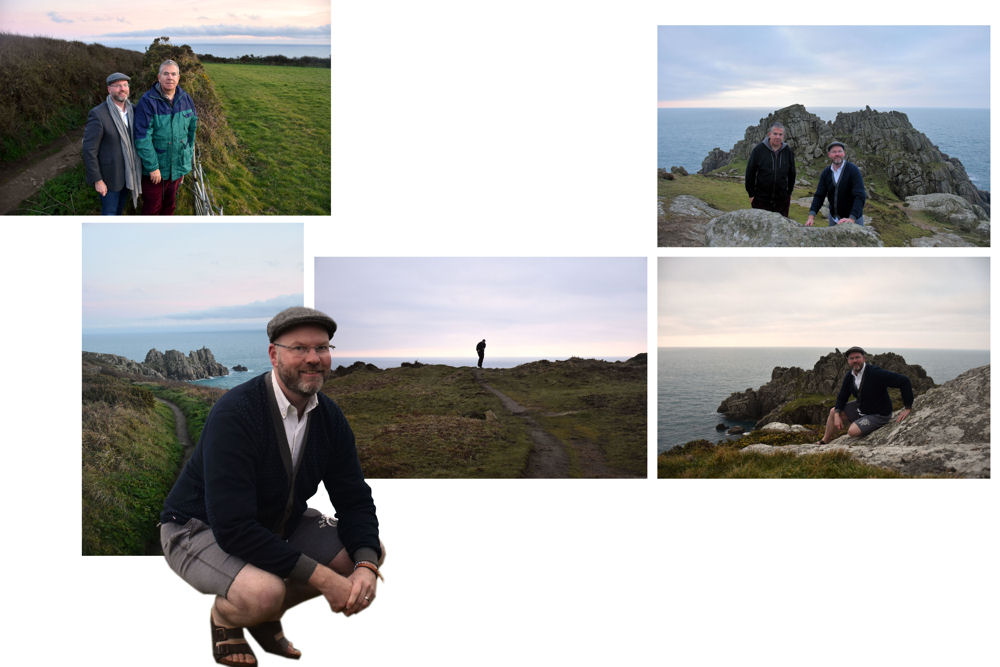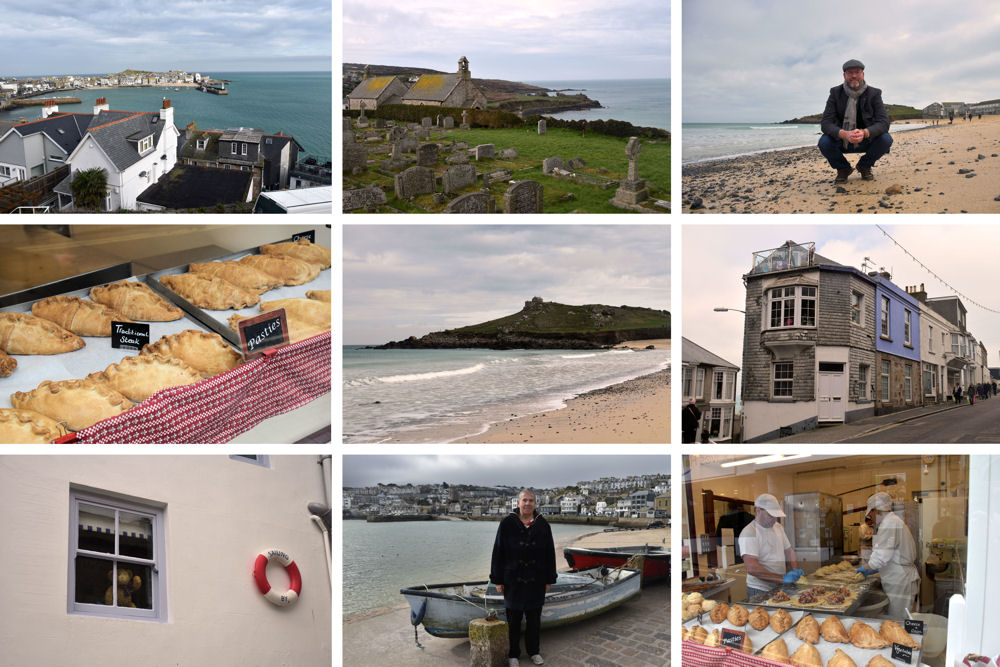 We returned to St Ives where we enjoyed walking around the harbour and eating Cornish pasties.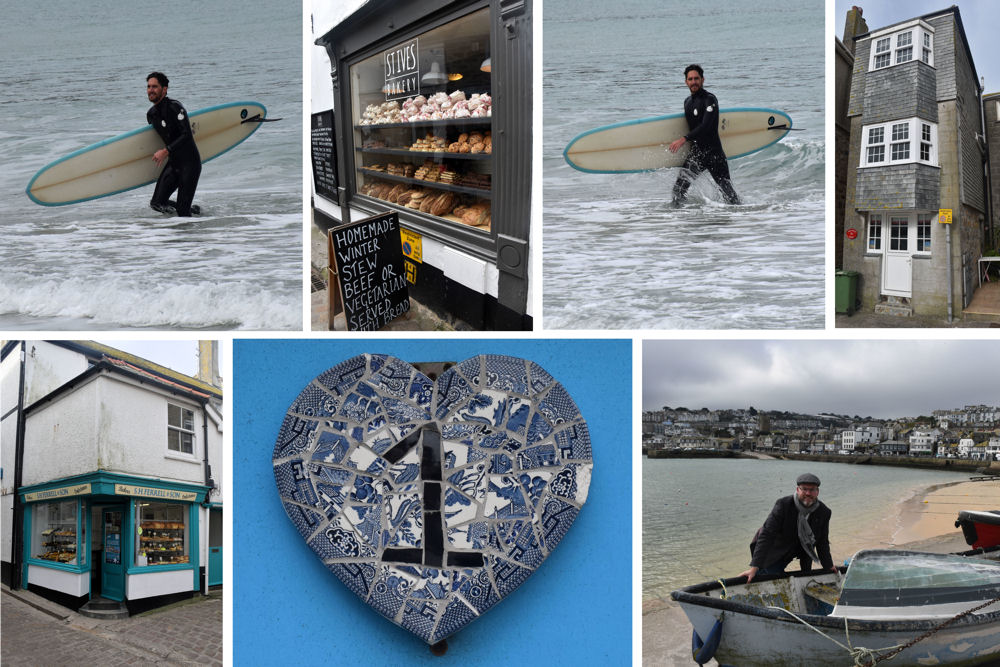 As exemplified in Biarritz at Christmas, surfers are endlessly fascinating. We also appreciated the baked goods, old boats, and quirky buildings.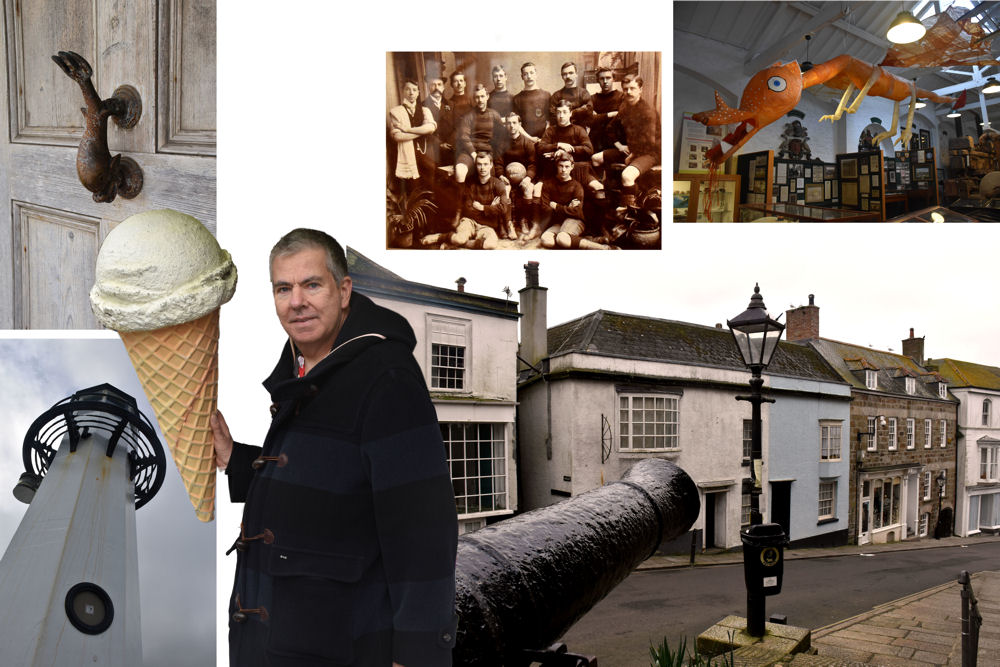 We particularly liked the museum in Helston.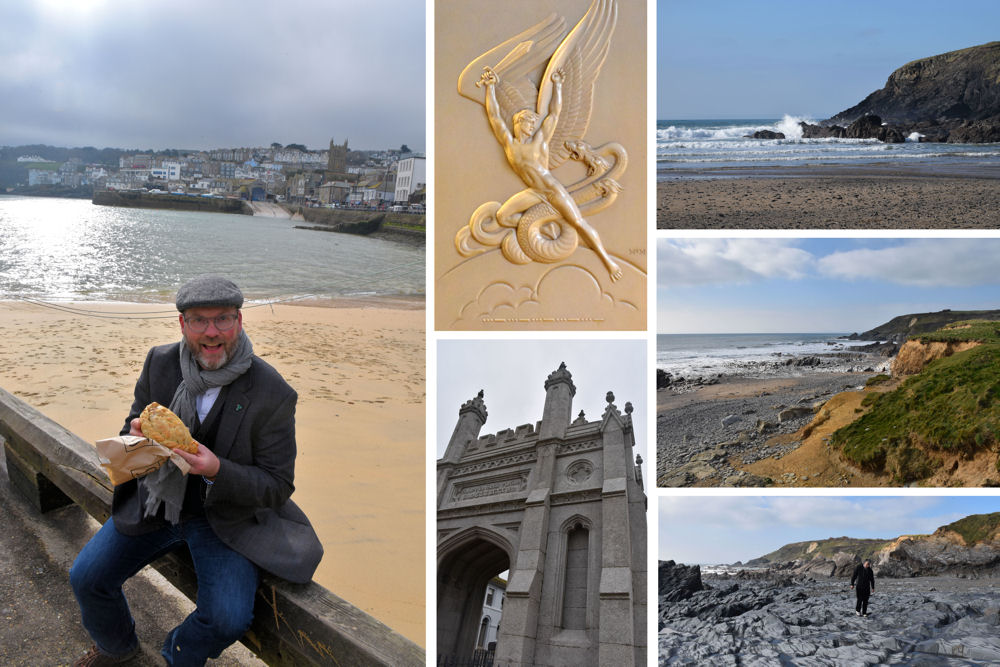 Although we've not read or seen Poldark, we used a film locations map to discover lots of beautiful coves and beaches.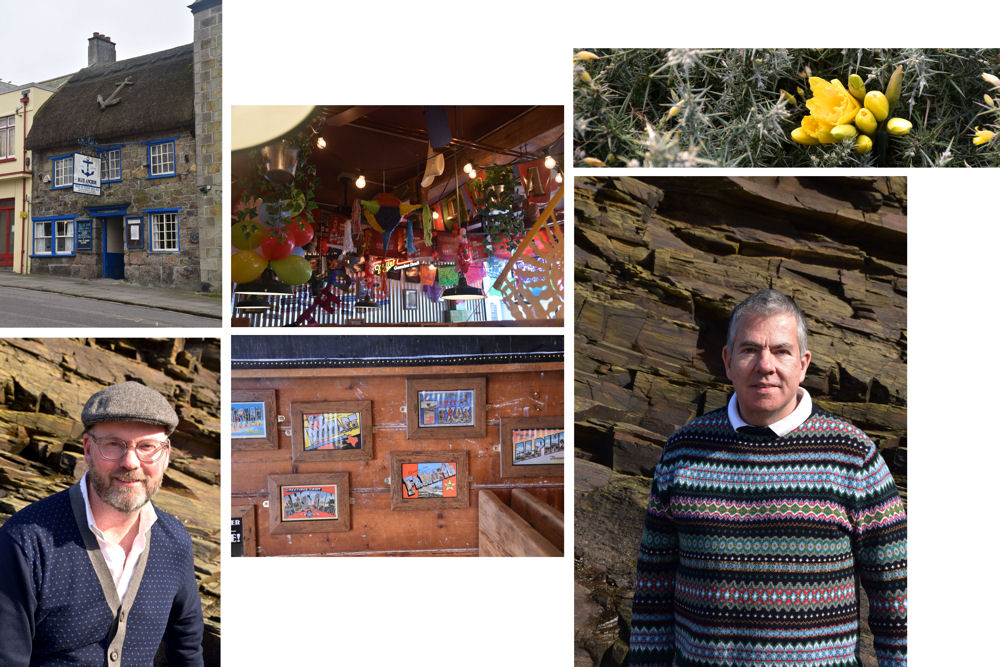 Micobrewery beer, a great Mexican restaurant with postcards from West Texas, and daffodils among the gorse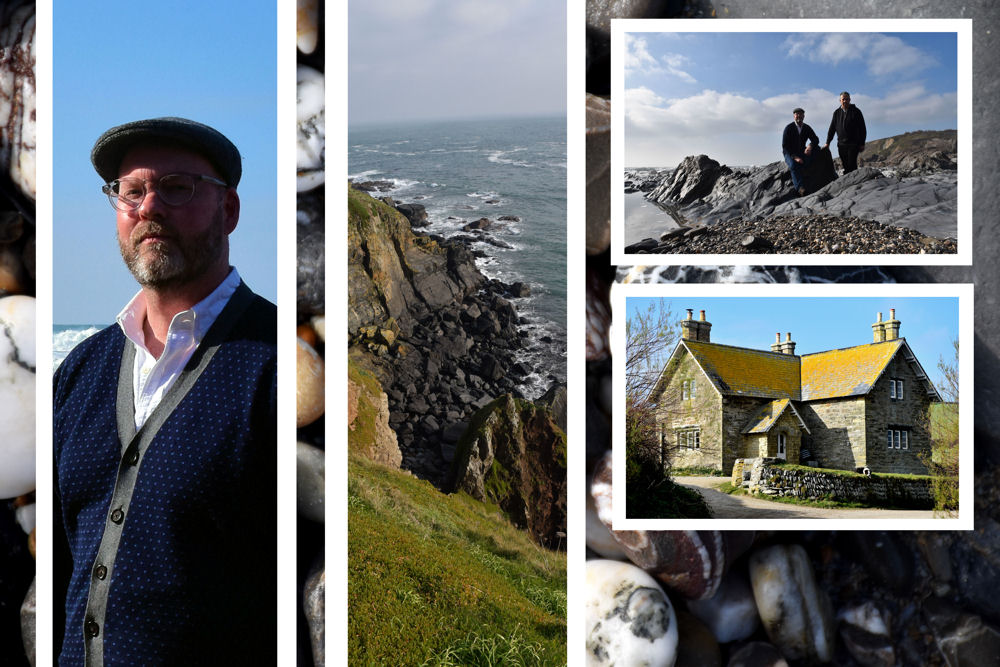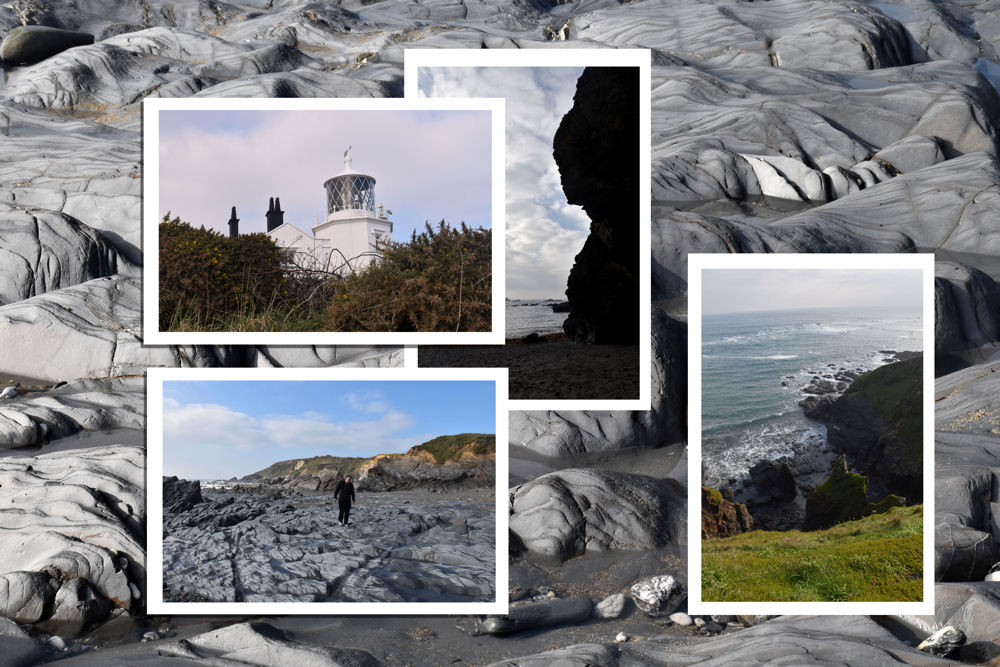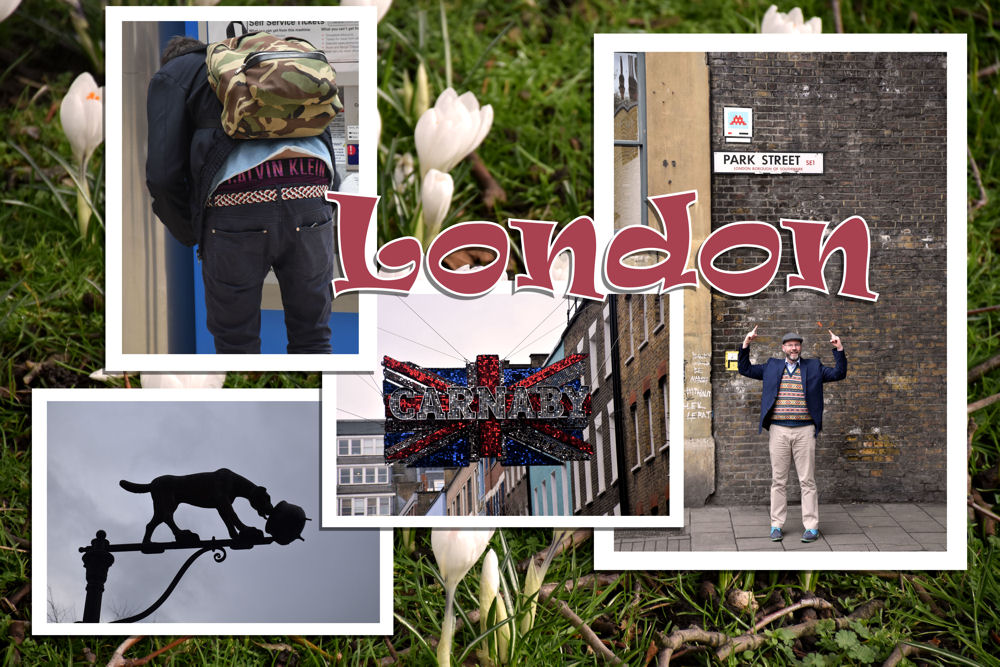 After an arduous week at work, we had an invigorating and inspirational weekend in London, tracking down Space Invaders and soaking up culture.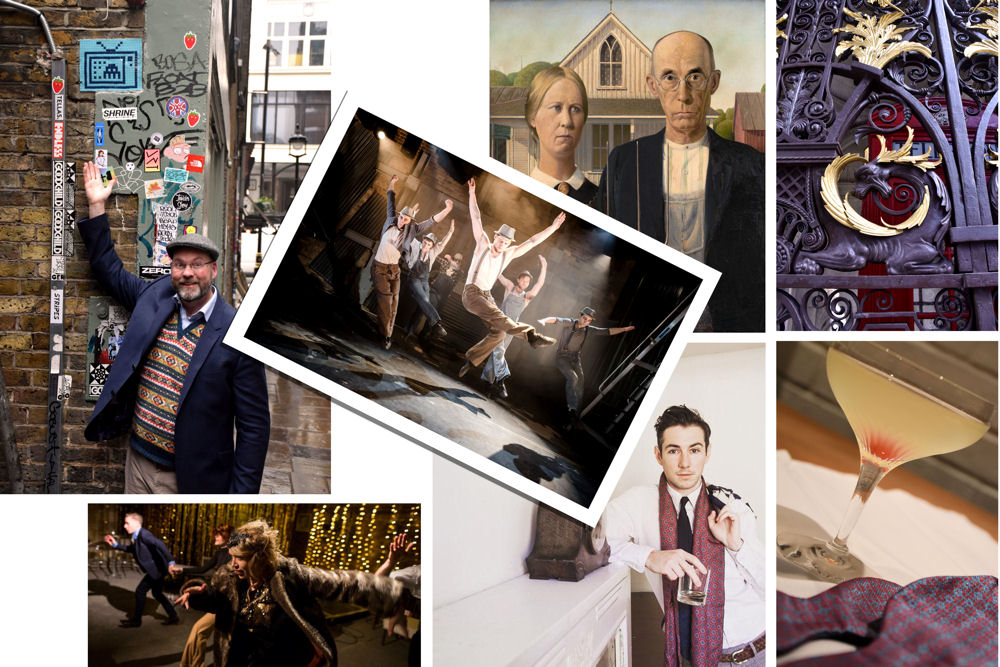 Highlights included a production of Sondheim's Anyone Can Whislte at the Union Theatre, the immersive theatre experience of The Great Gatsby at the Vaults by the Guild of Misrule - we got to watch Jay Gatsby (Oliver Tilney) undress twice and help him fasten his cufflinks after dancing the Charleston. We also discovered the Green Light cocktail - and an exhibition at the Royal Academy of Art, America after The Fall, which contained the famous American Gothic painting, among others.