As the weather turns cooler, our thoughts are on wild mushrooms, theatre, and anniversary fun. See photos from autumns 2009 (Stephen Fry), 2010 (Devon and Dad), 2011 (Glasgow and Robert Thompson), 2013 (David Tennant and The Drowned Man), 2014 (Belgium and Streetcar), 2015 (Studland, Benedict Cumberbatch, and Robert Thompson). and 2017.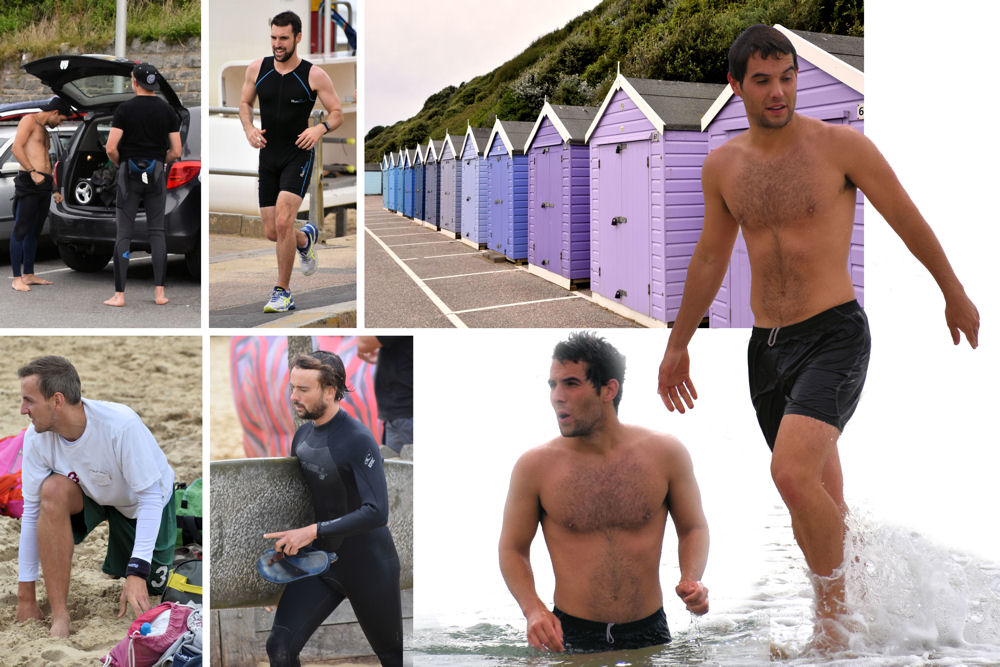 Early mornings at Boscombe Beach attract surfers, swimmers, and photographers.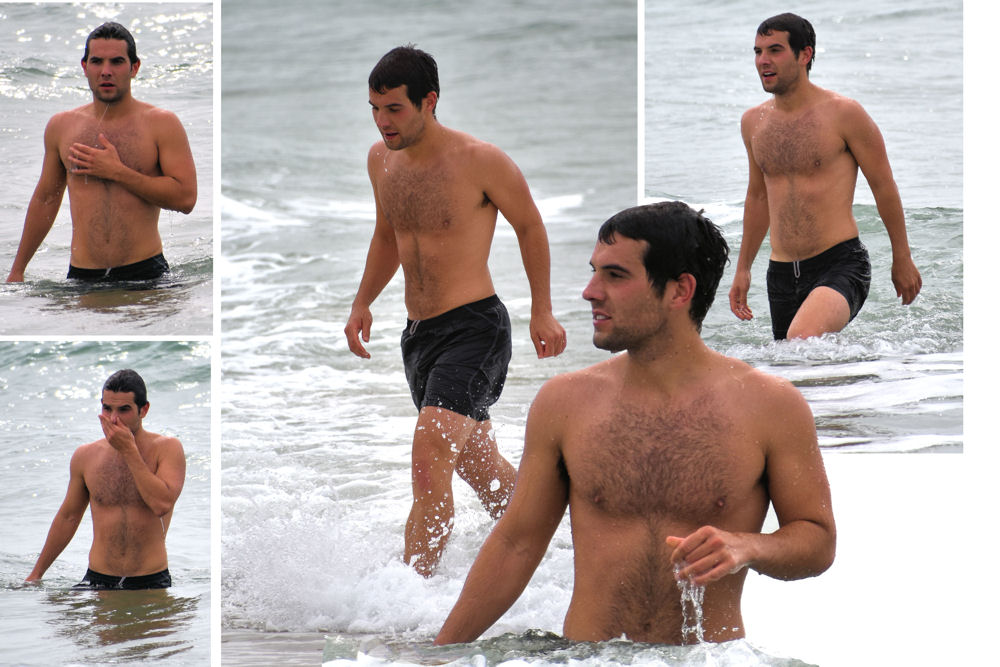 Fun in the surf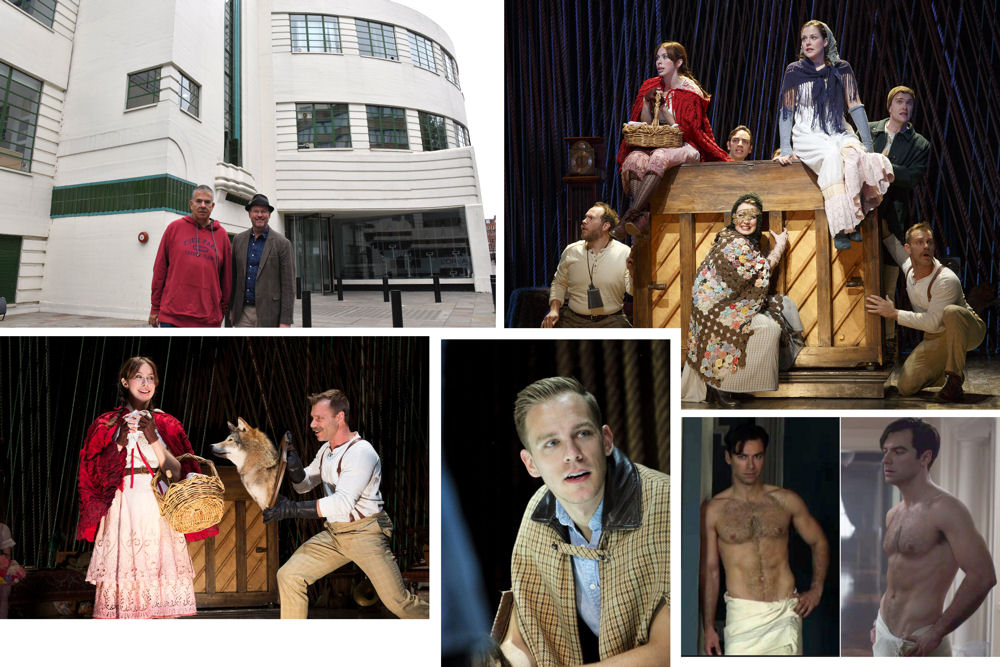 We went to London to see Fiasco Theater Company's wonderful production of Into the Woods. We also visited Open Houses and saw Aidan Turner's Poldark costume.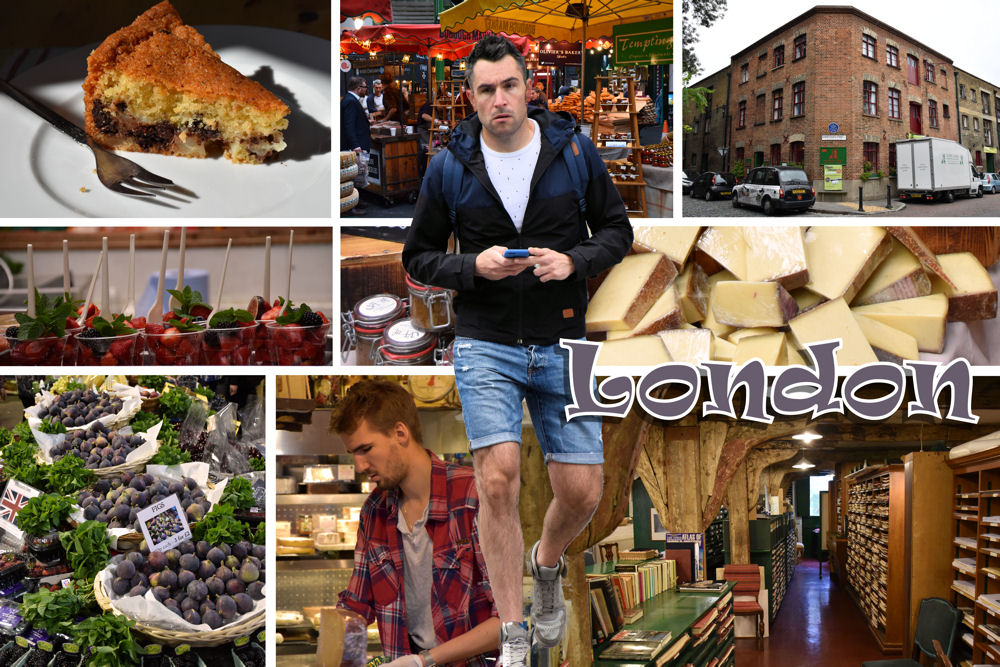 Pear and chocolate cake from Smitten Kitchen recipe, Sands Films Studios and the Rotherhithe Picture Research Library, and Borough Market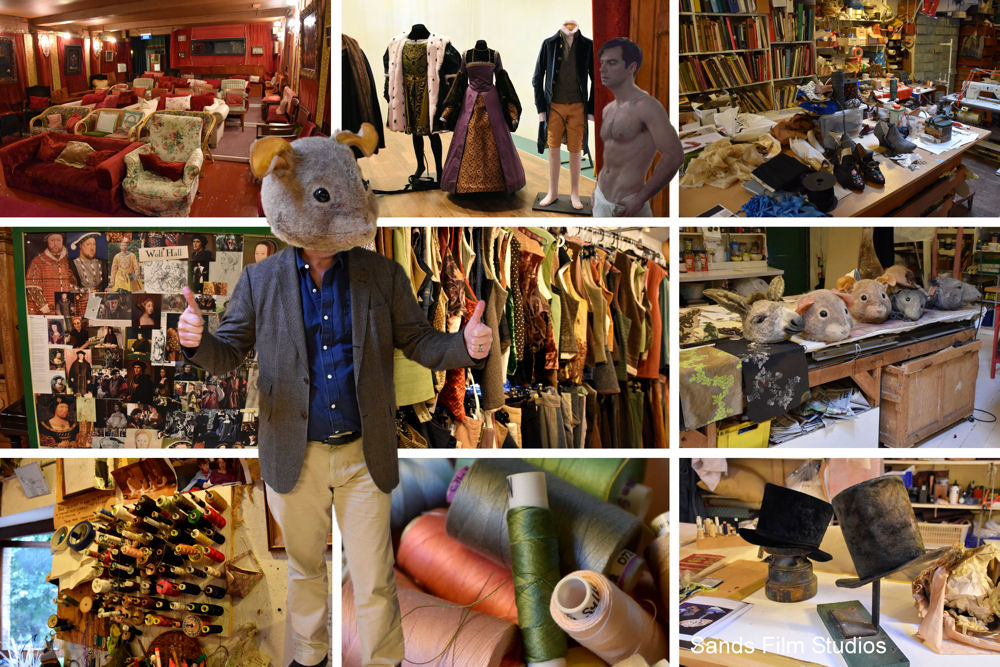 At Sands Films Studios, we took a tour of the cinema, theatre, and costume shop, where we got to try on a Beatrix Potter mouse head. They have made costumes for Wolf Hall, The Hollow Crown, Les Miserables, and other notable films.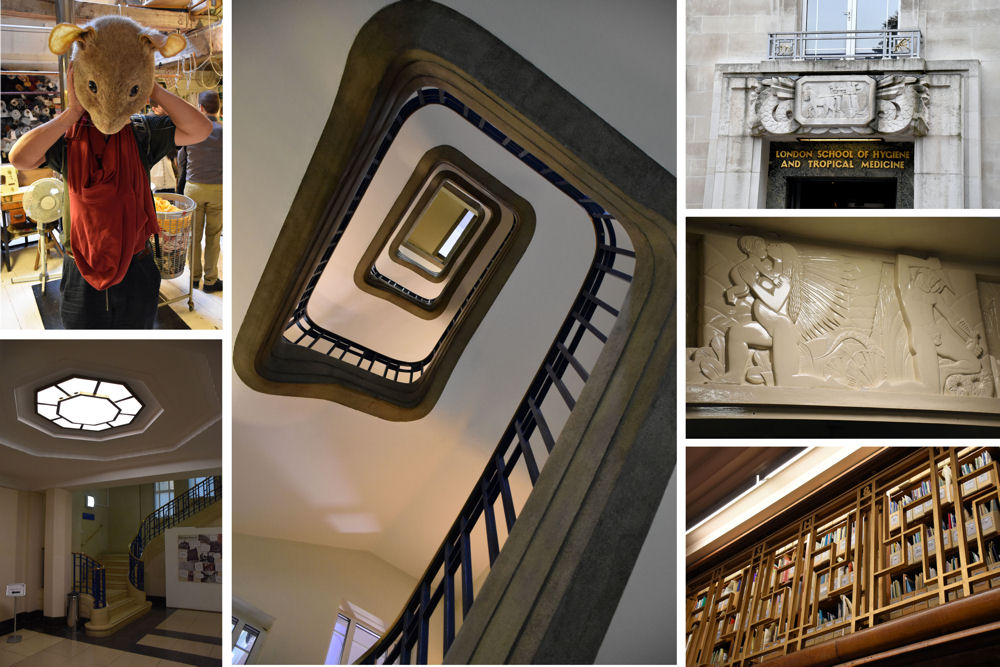 The Open House tour took us to the London School of Hygiene and Tropcial Medicine, an Art Deco building with a mosquito farm in the basement.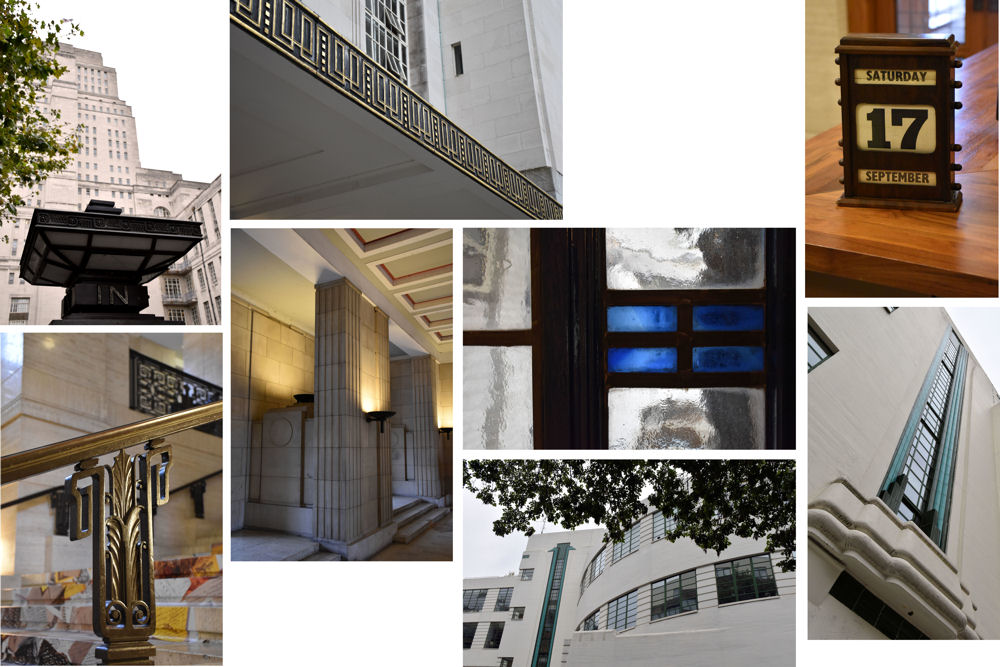 Next we visited the Senate Building and an Art Deco petrol station.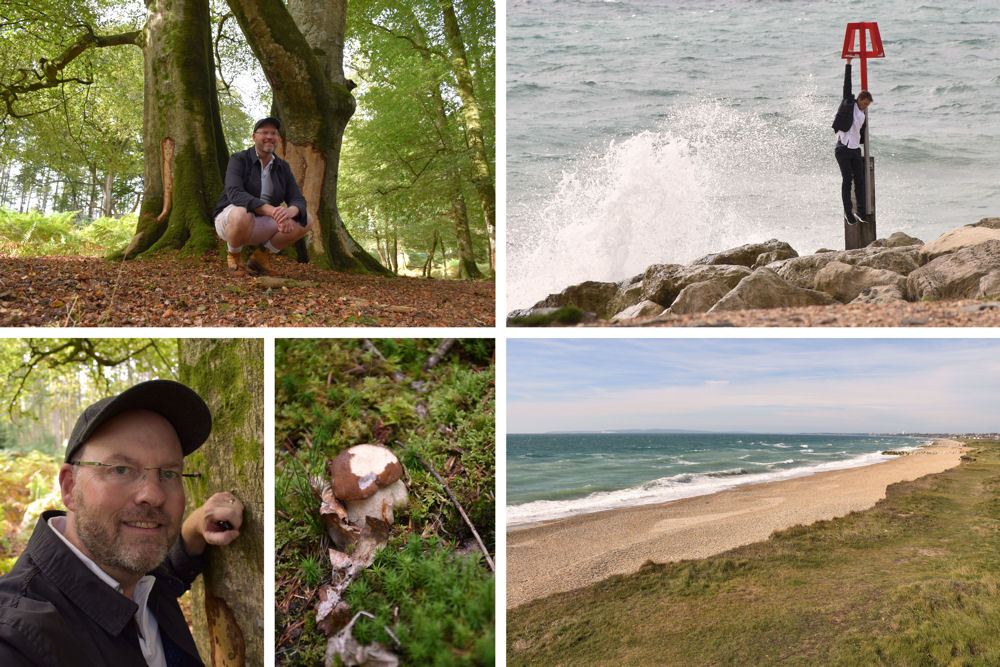 Porcini season is upon us! We went to the Inside Out Hengistbury Headlines performance installations, discovering weird and wonderful things among the cliffs.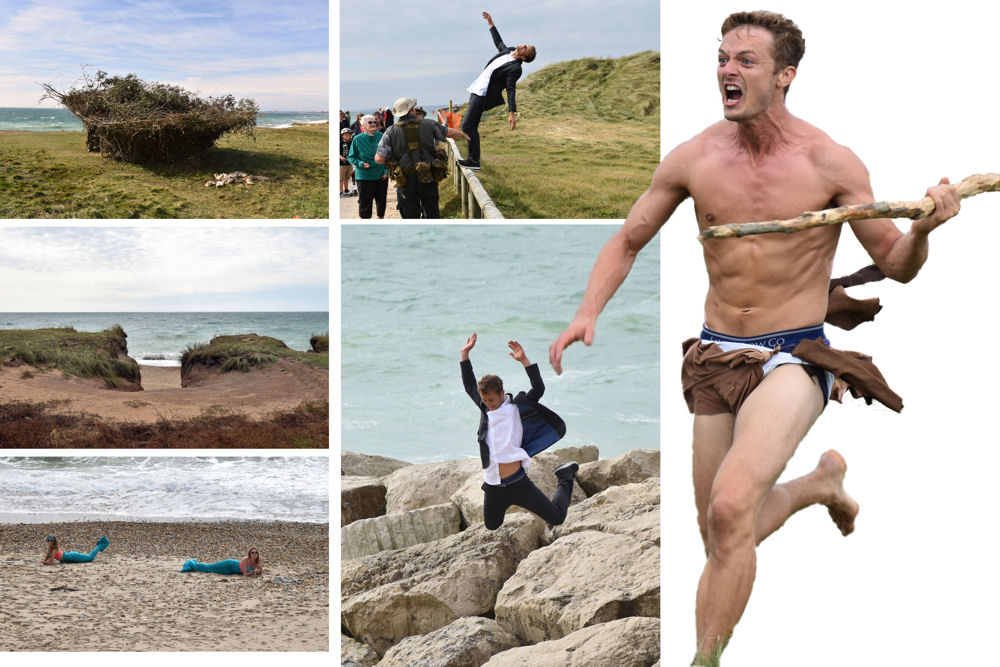 Trees by Sweetshop Revolution was the main attraction for us, and we enjoyed their athleticism and antics.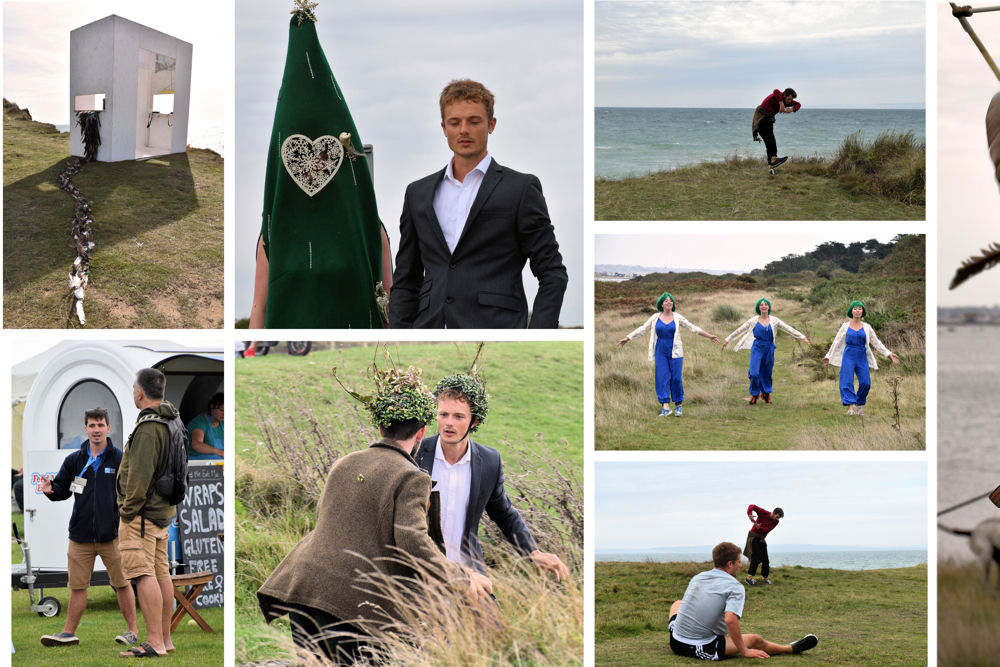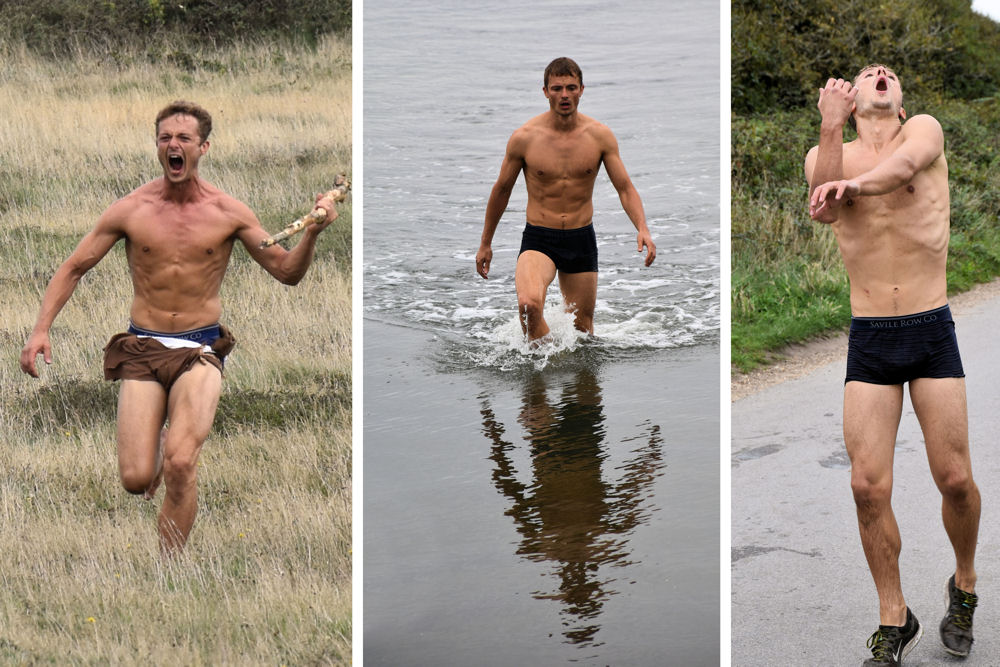 Daniel Whiley has a particularly rough time during this performance.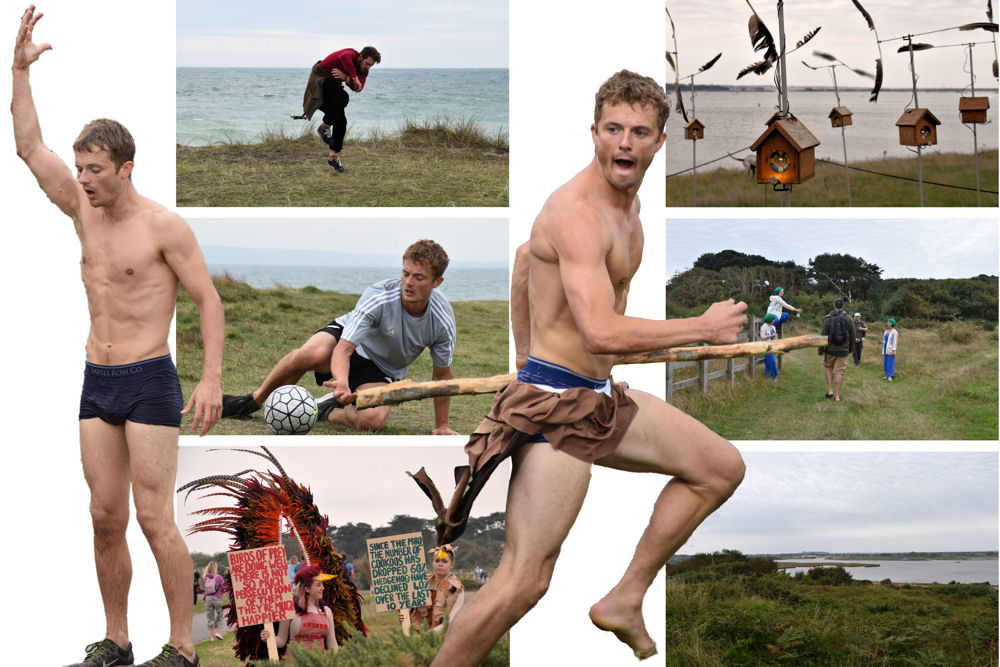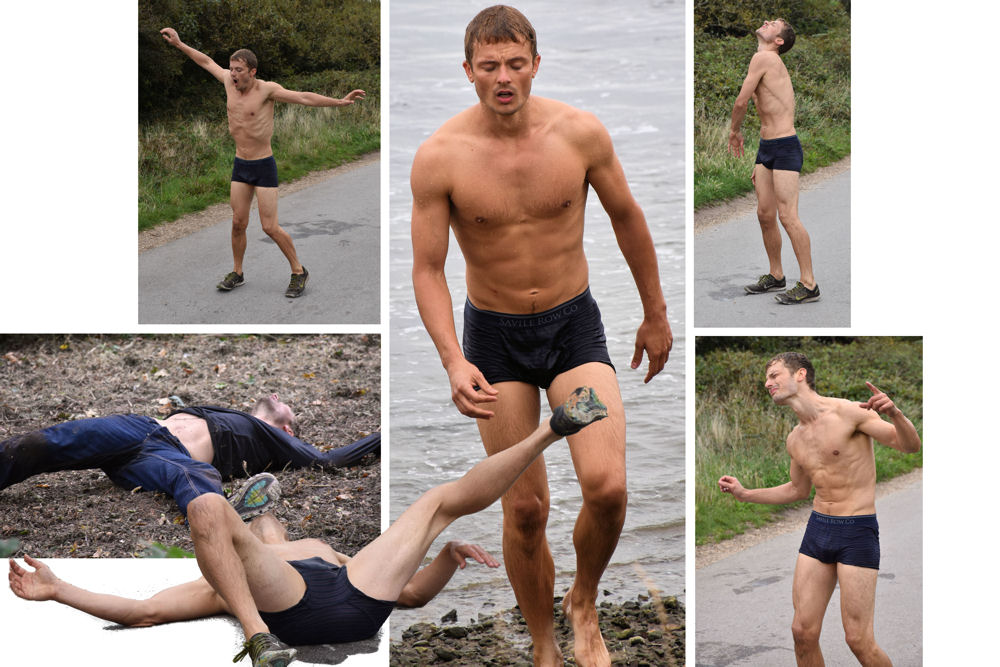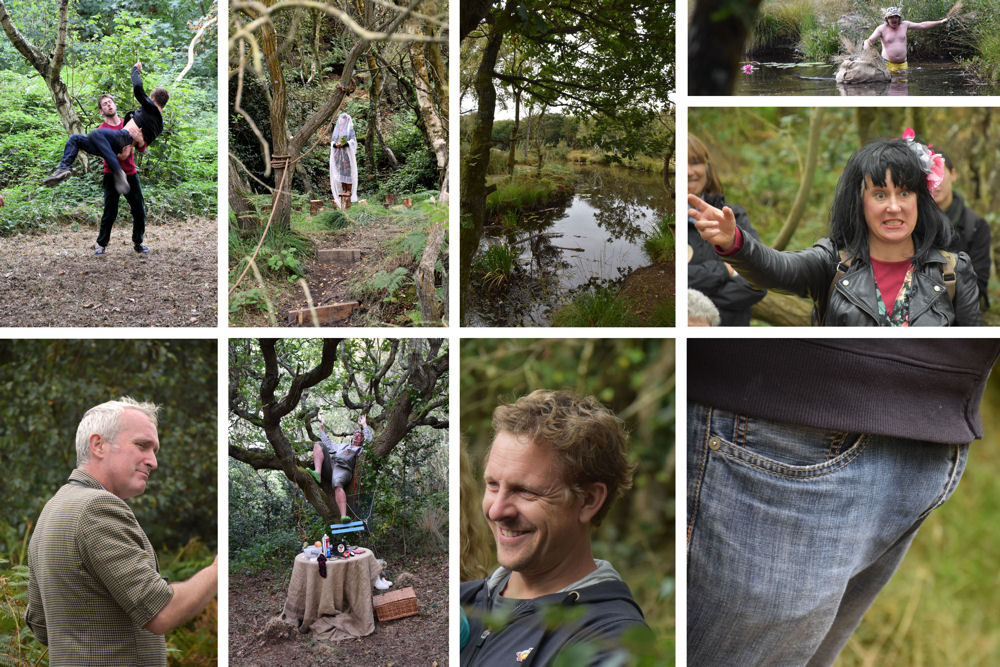 Romantic Botanic by The Miraculous Theatre Company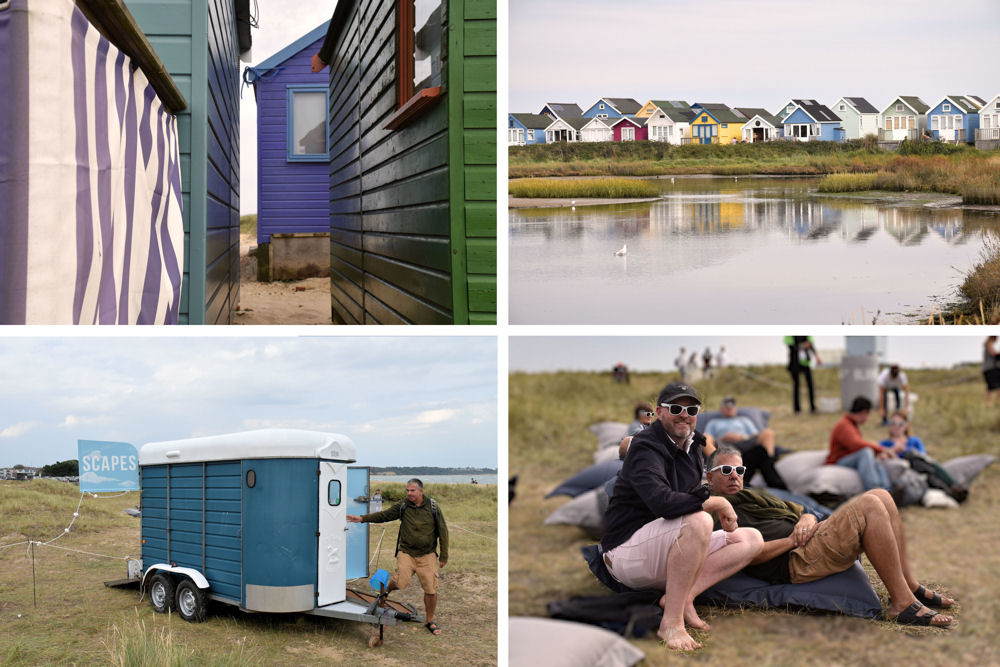 On Mudeford beach, we watched the sky in Cloudscape, by Gobbledegook Theatre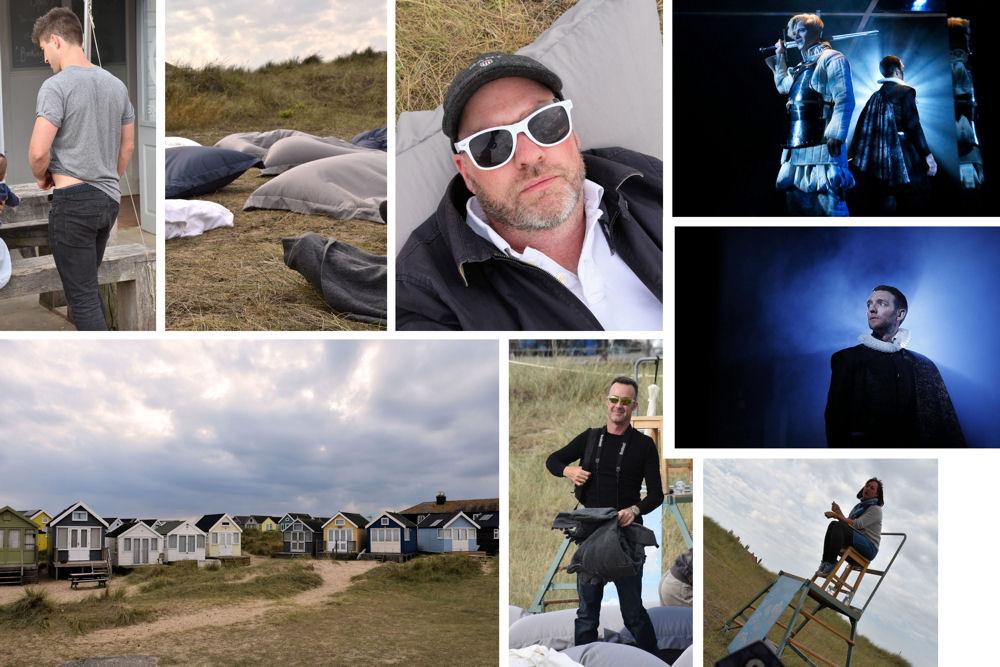 That evening, we went to the theatre to see Nick Dear's new production, Dedication.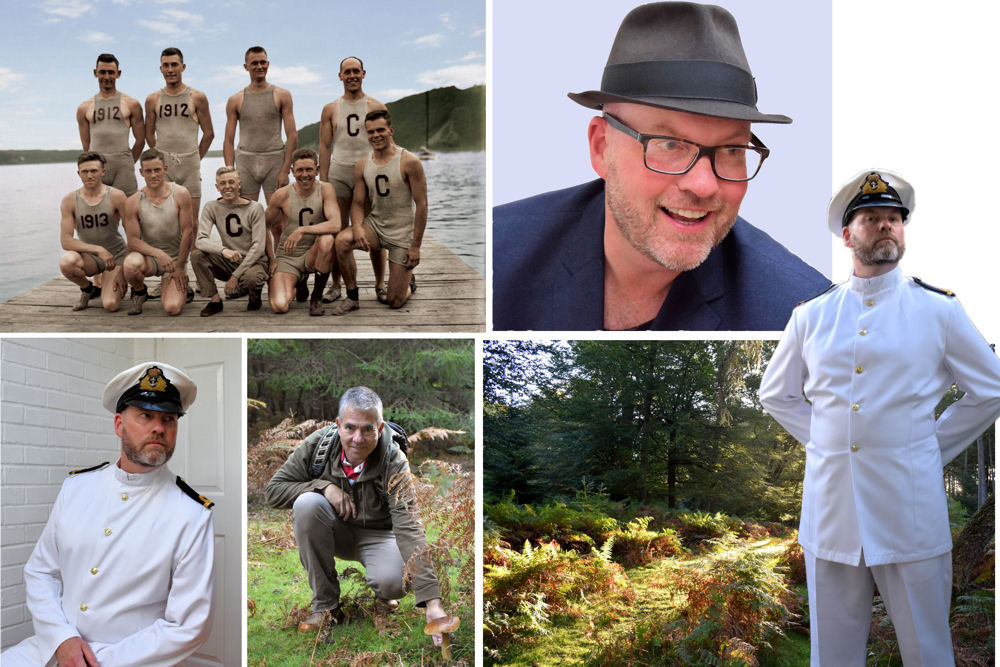 After some minor surgery, George grows a beard for autumn. We return to our favourite mushroom hunting spot and strike it rich.

Photos from the Common and local environs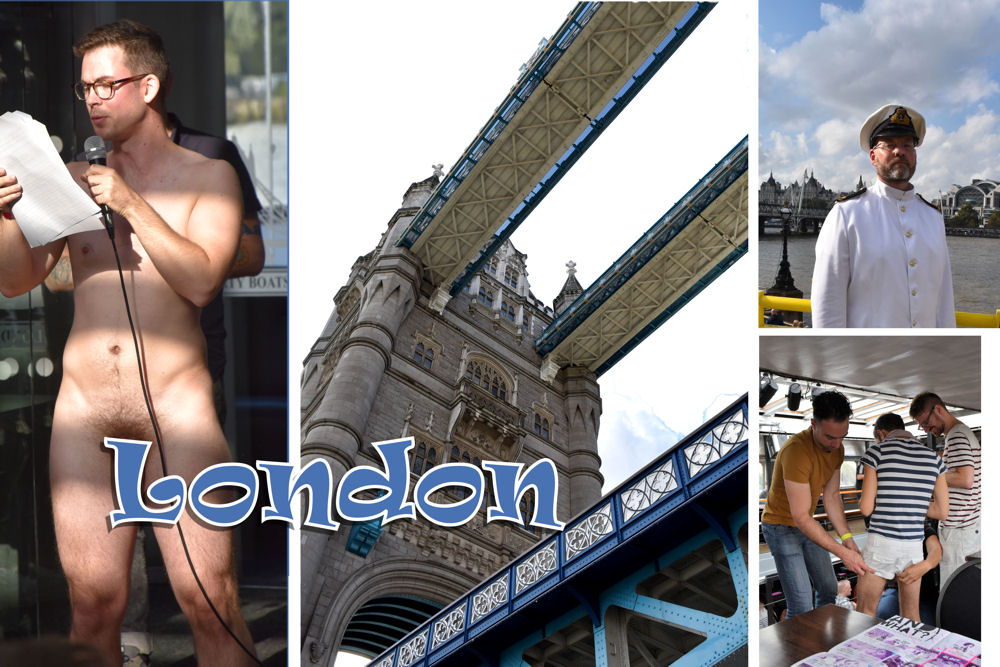 Naked Boys Reading on the Thames with a boat full of seamen. Yes, please!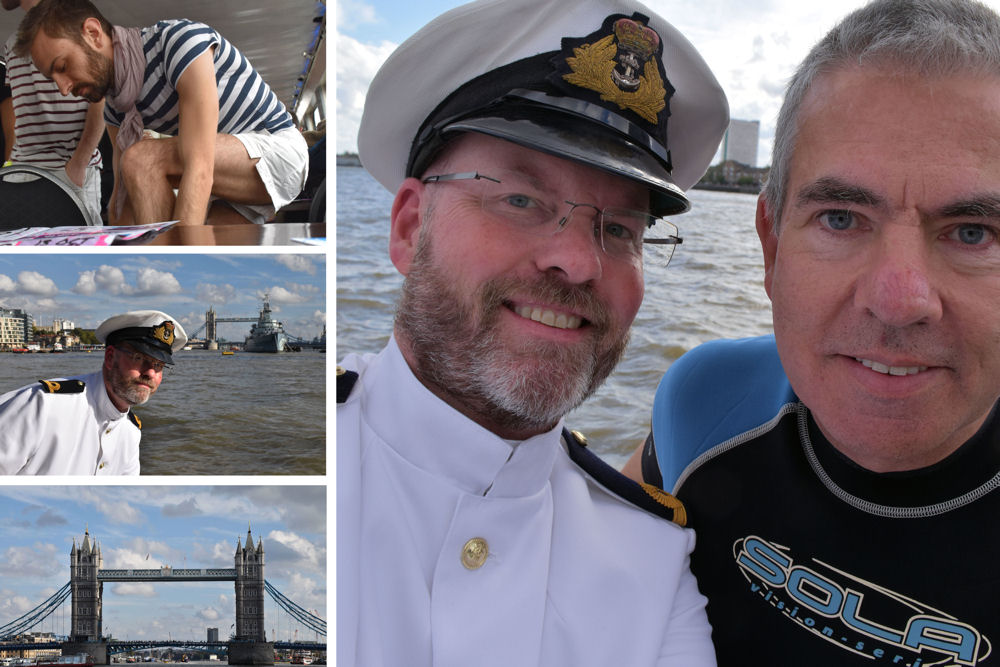 Costumed and ready for action.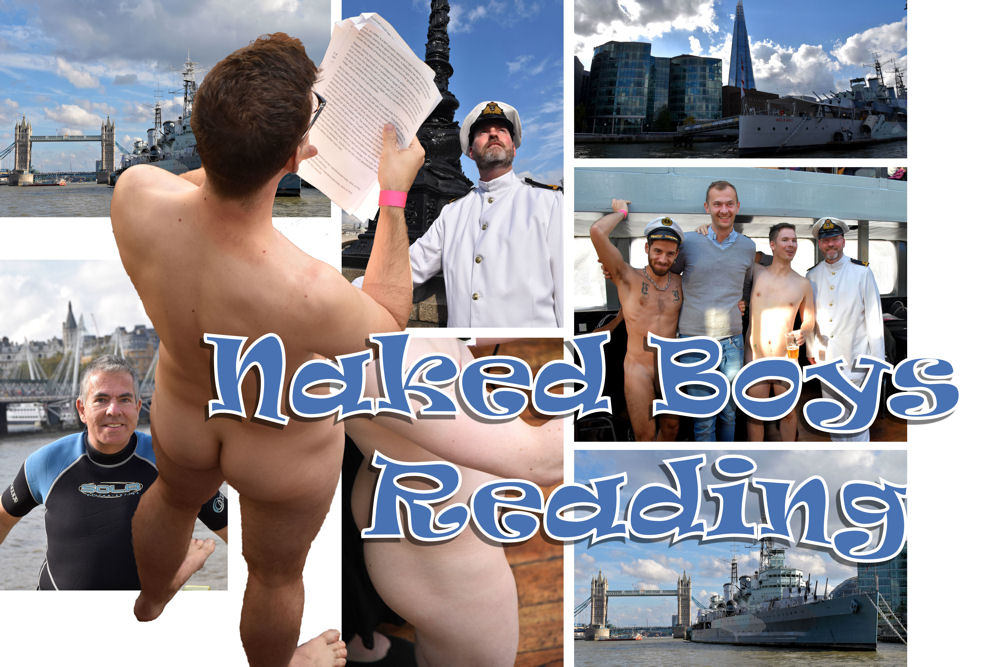 The readings ranged from Moby Dick to Cocteau's White Papers to Where the Wild Things Are.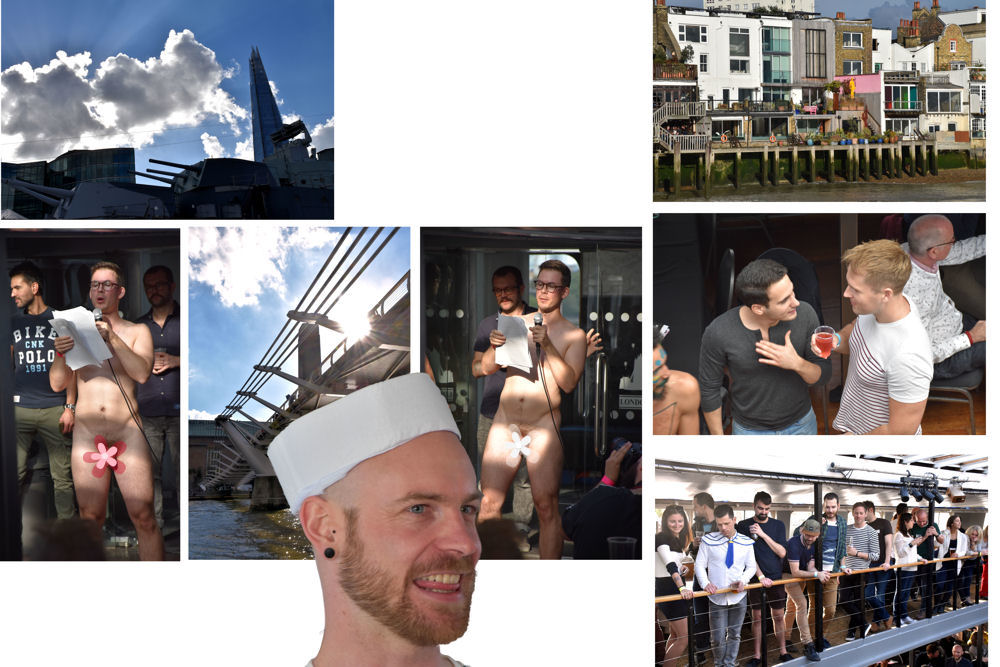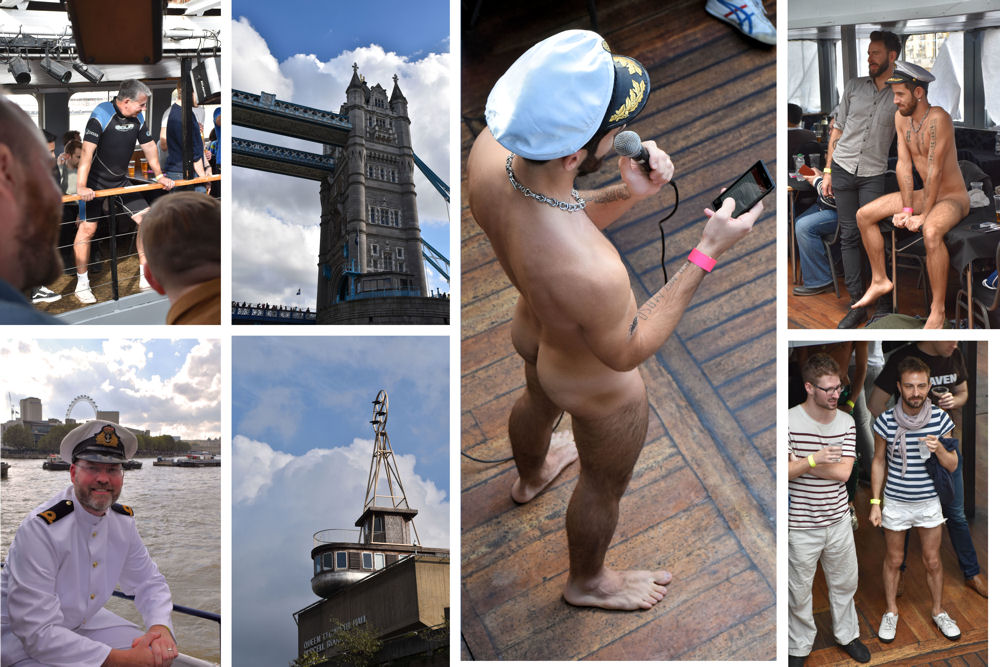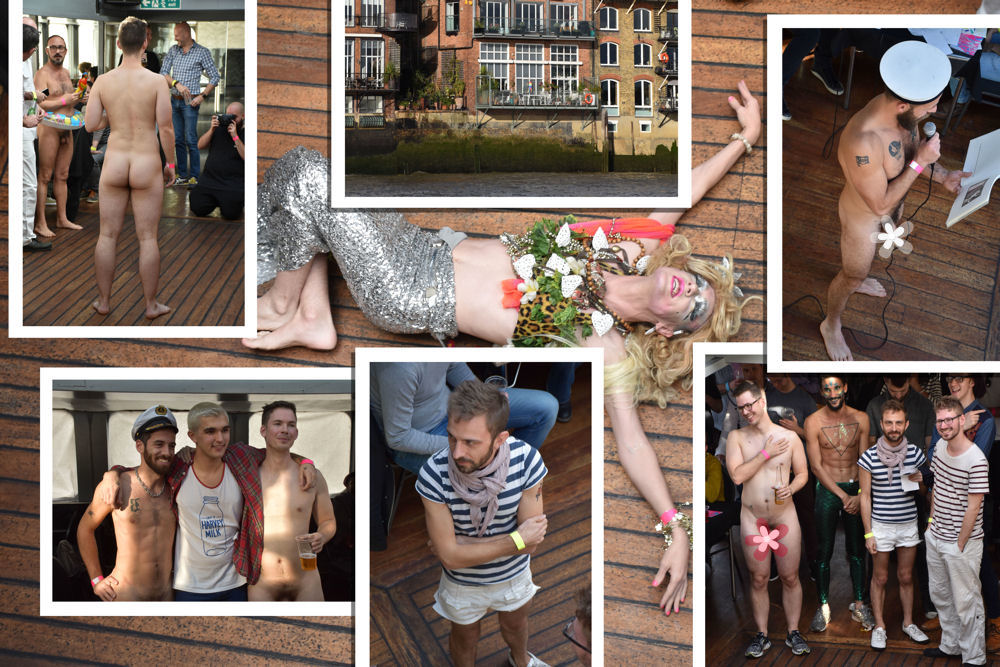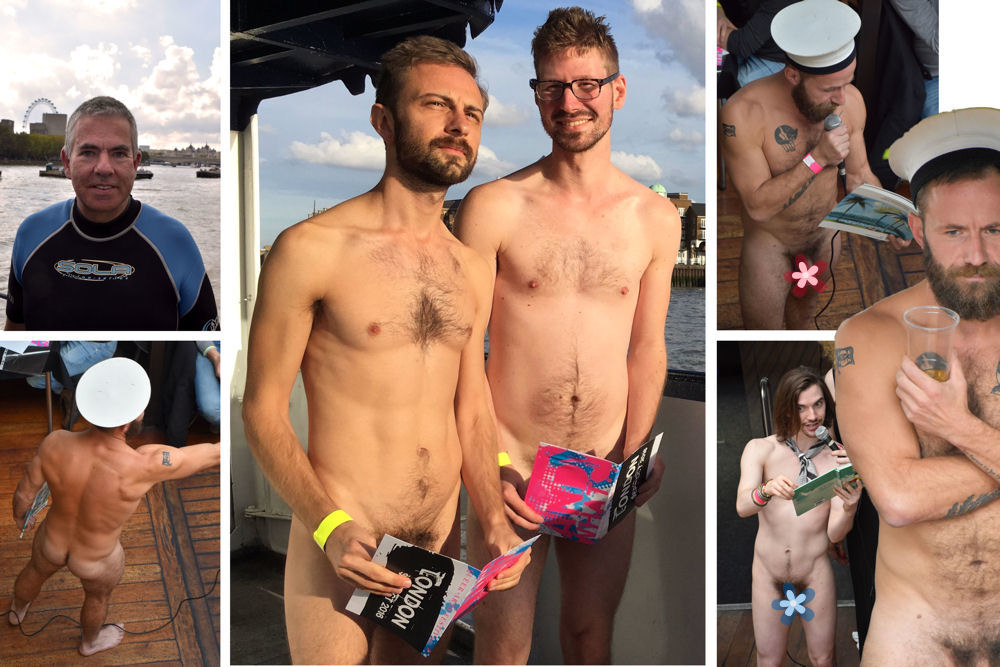 We heard more Naked Boys reading in Spring 2017.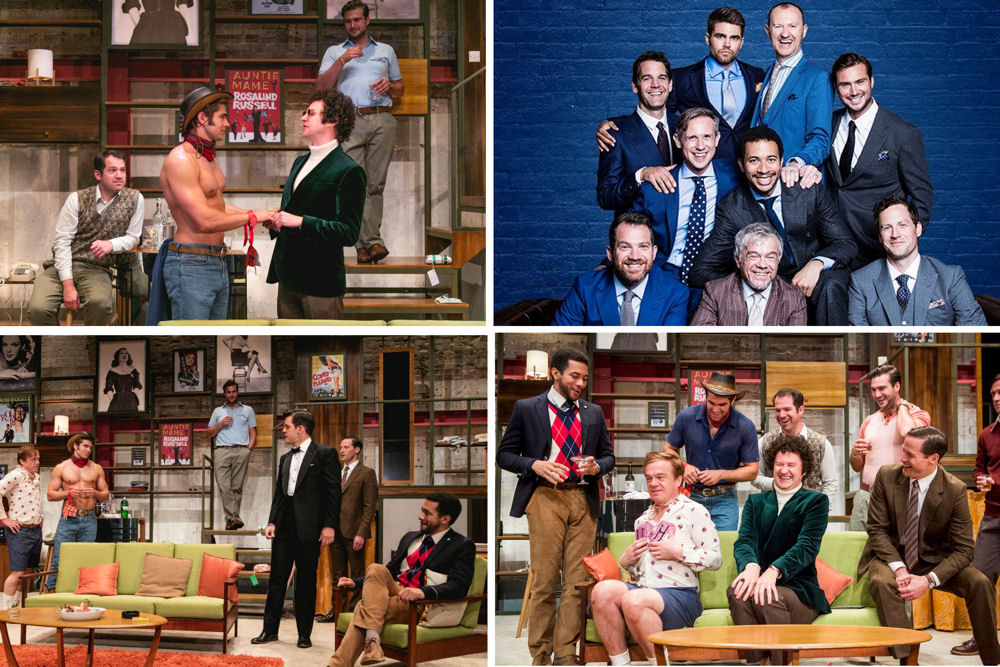 In the evening, we went to see Mark Gatiss and John (Midsommer Murders) Hopkins in The Boys in the Band at Park Theatre.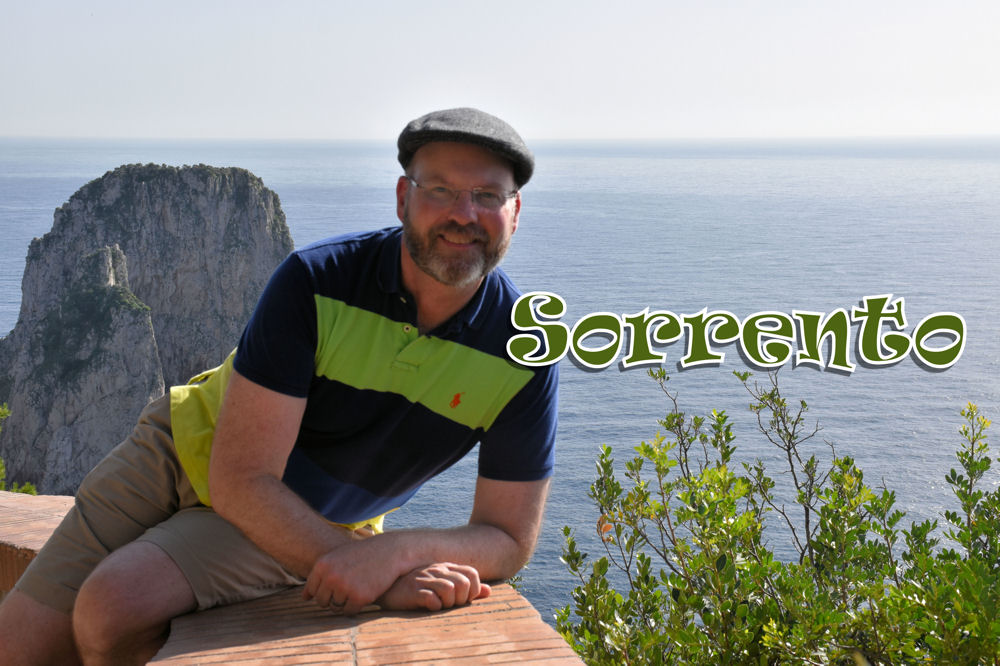 During half term, I ran a school trip to the Sorrento coast of Italy. It was a great chance to practise the Italian I have been learning. Click HERE to see our anniversary celebrations in Sorrento in 2009 and HERE to see my first school trip to the same area.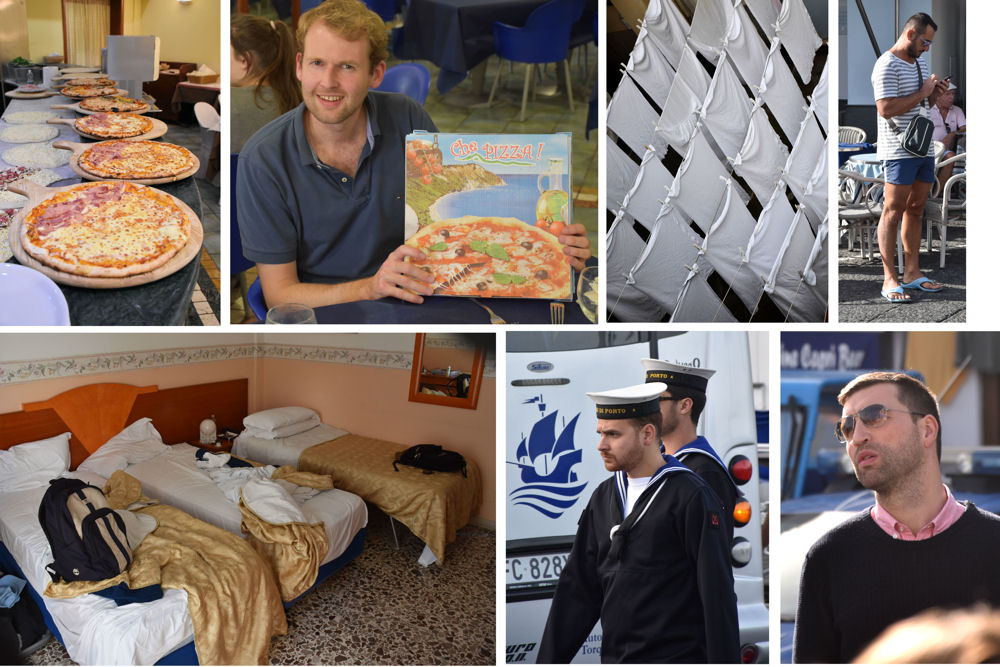 Above: our first all-you-can-eat pizza meal, hotel laundry, men of Capri, and my hotel bedroom, shared with two nice, but slovenly teachers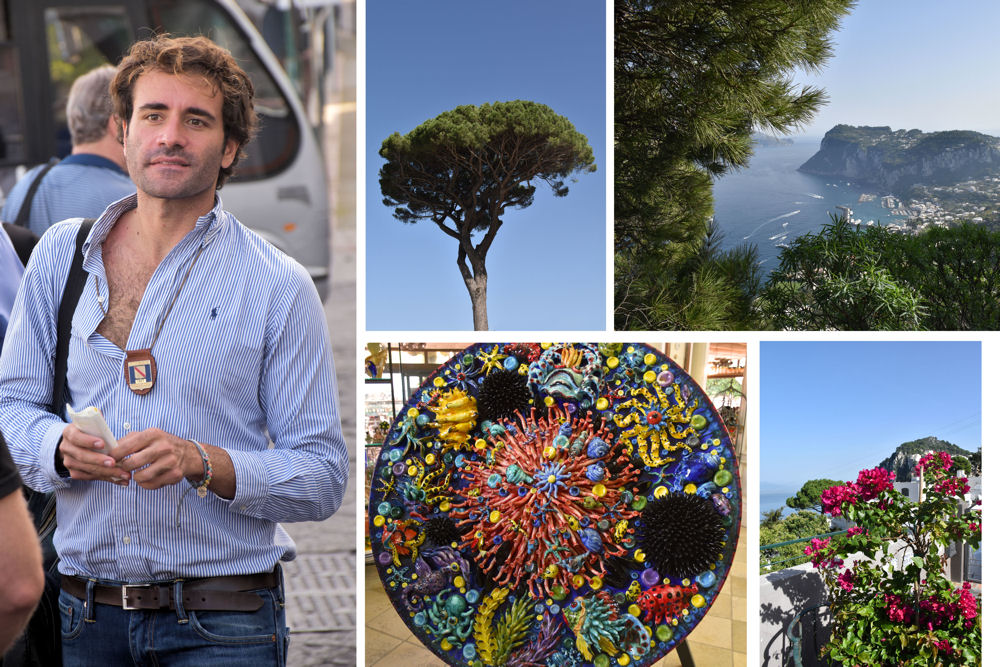 Capri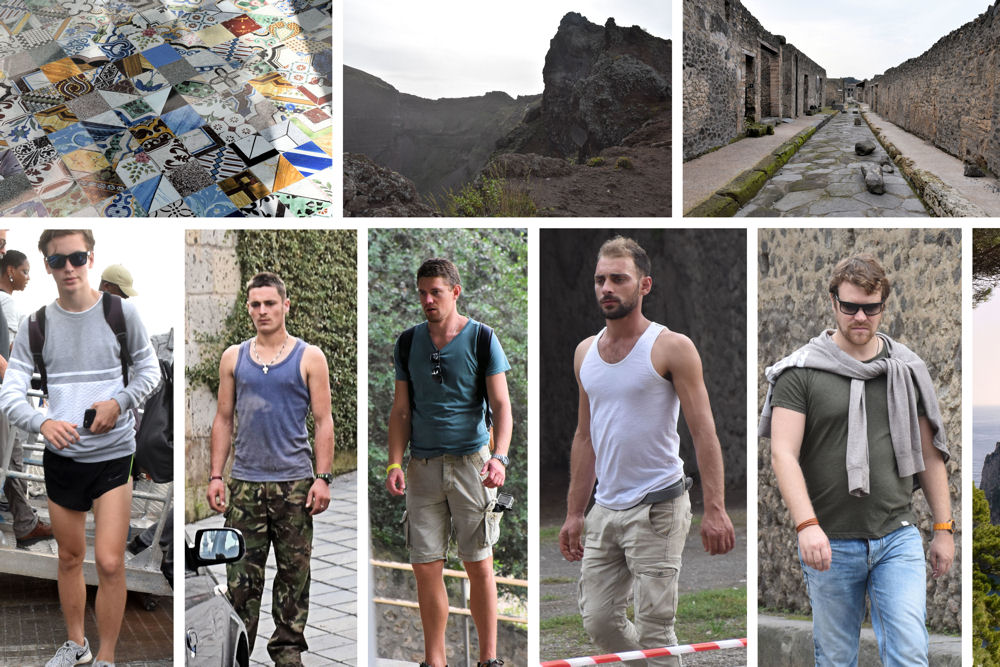 Sights from Capri, Vesuvius, and Pompeii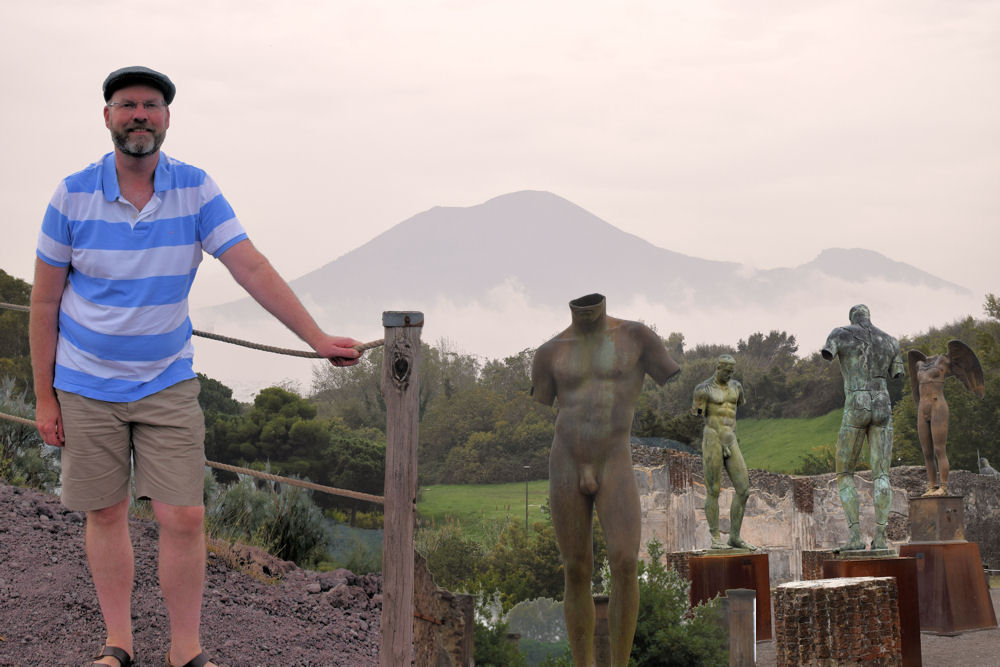 At Pompeii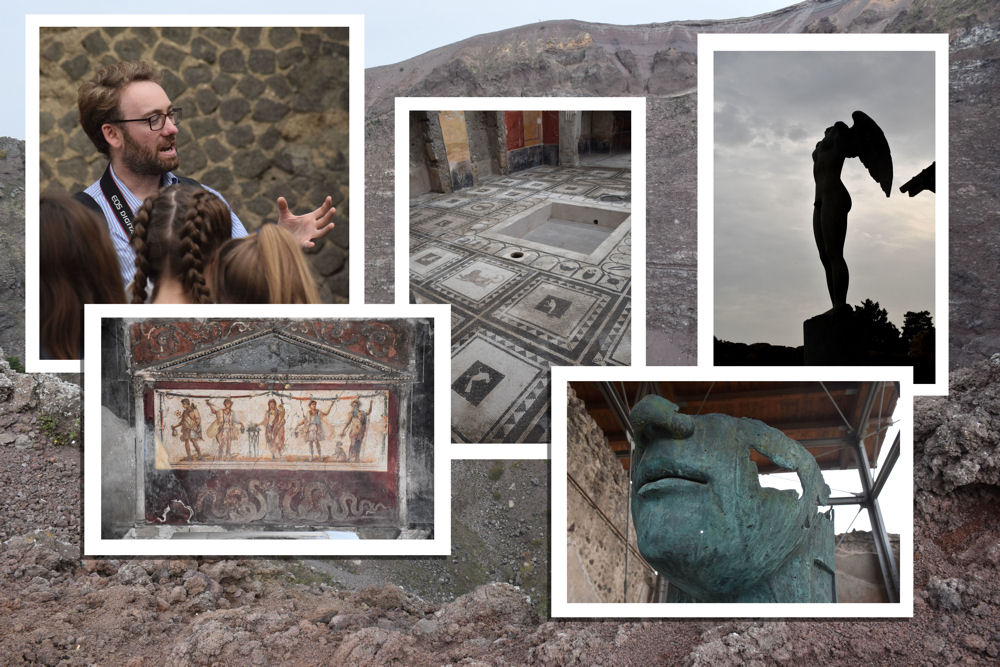 Pompeii and Herculaneum.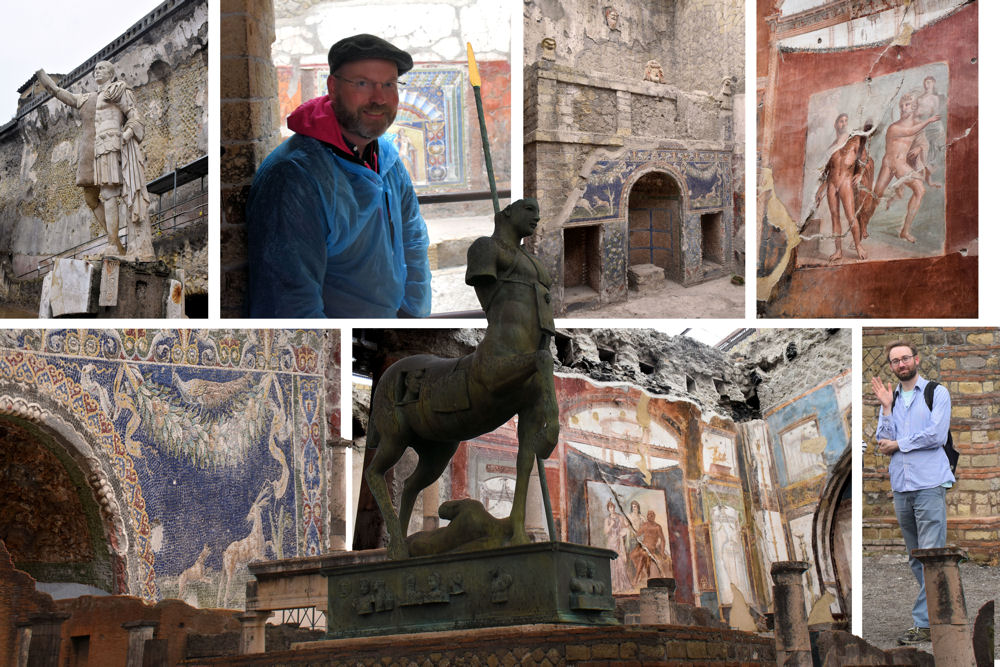 Mainly Heculaneum, including some of my all-time favourite mosaics and frescoes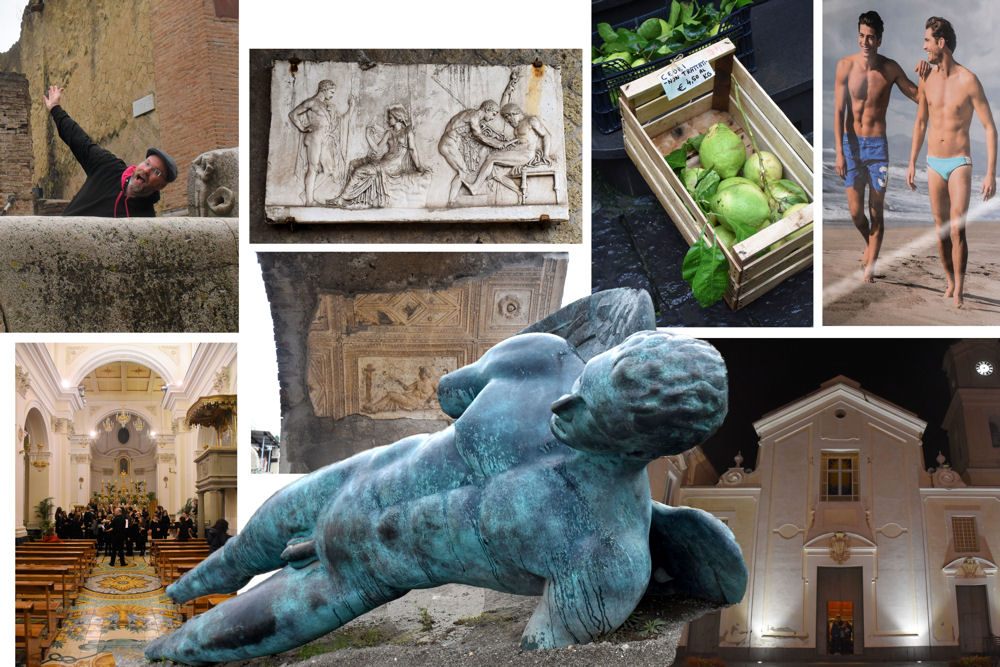 Herculaneum, cedri fruits in Sorrento, an ad for swimwear, and the church where we performed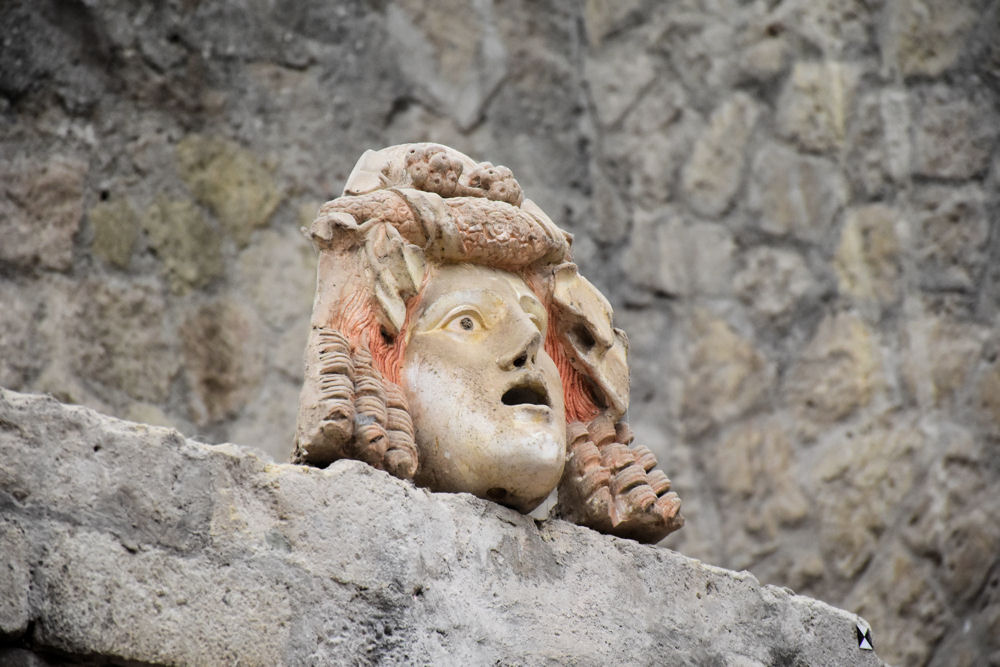 Until next time....