As the weather turns cooler, our thoughts are on wild mushrooms, theatre, and anniversary fun. See photos from autumns 2009 (Stephen Fry), 2010 (Devon and Dad), 2011 (Glasgow and Robert Thompson), 2013 (David Tennant and The Drowned Man), 2014 (Belgium and Streetcar), and 2015 (Studland, Benedict Cumberbatch, and Robert Thompson) and 2016 (Hengistbury, Naked Boys Reading, and Sorrento).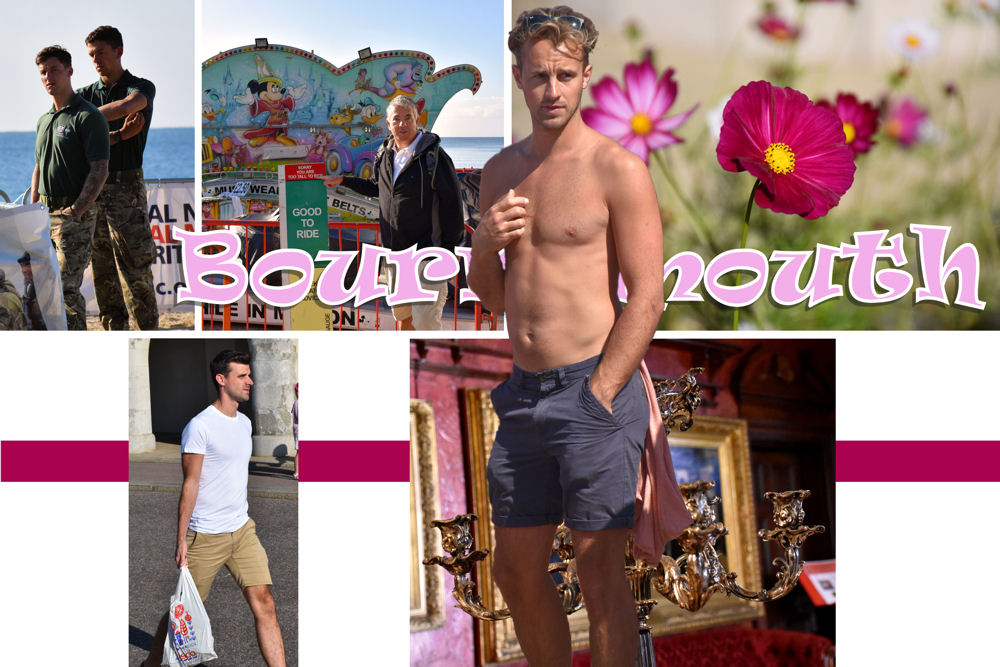 The previous week, we went to London for a quiet day of sightseeing and ended up at Notting Hill Carnival. Today, we went early to Bournemouth for a walk on the beach and found ourselves with half a million others - some wearing shirts - at the Bournemouth Air Show. .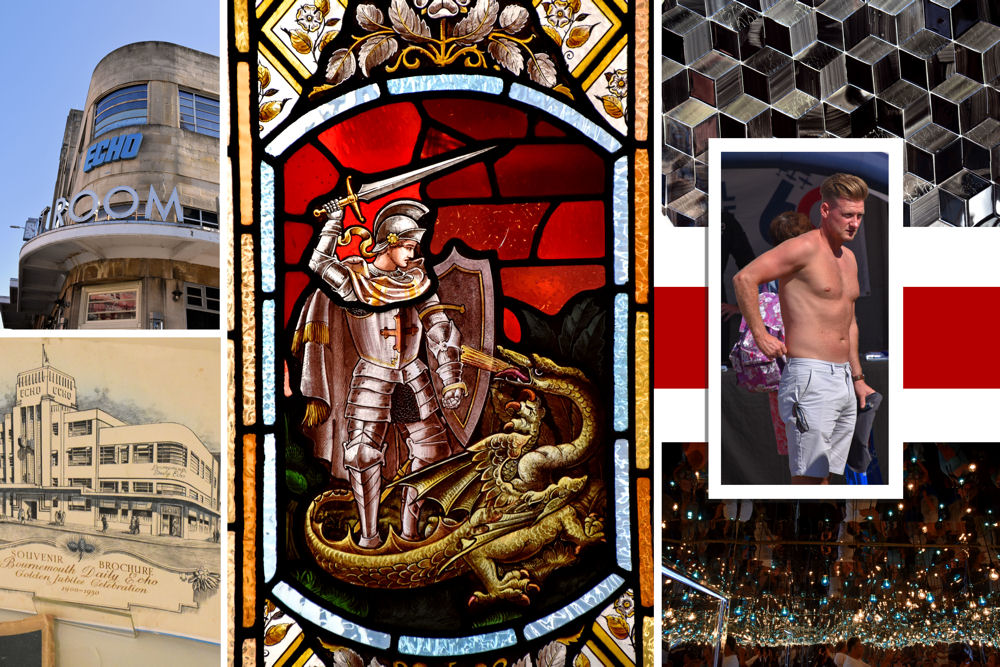 In town, we admired the Art Deco Echo building and then saw a drawing of it from the 1950s at the Russell Cotes Museum. The geometric design was on a glass plate and the lightbulbs are a mirrored installation by the Open University.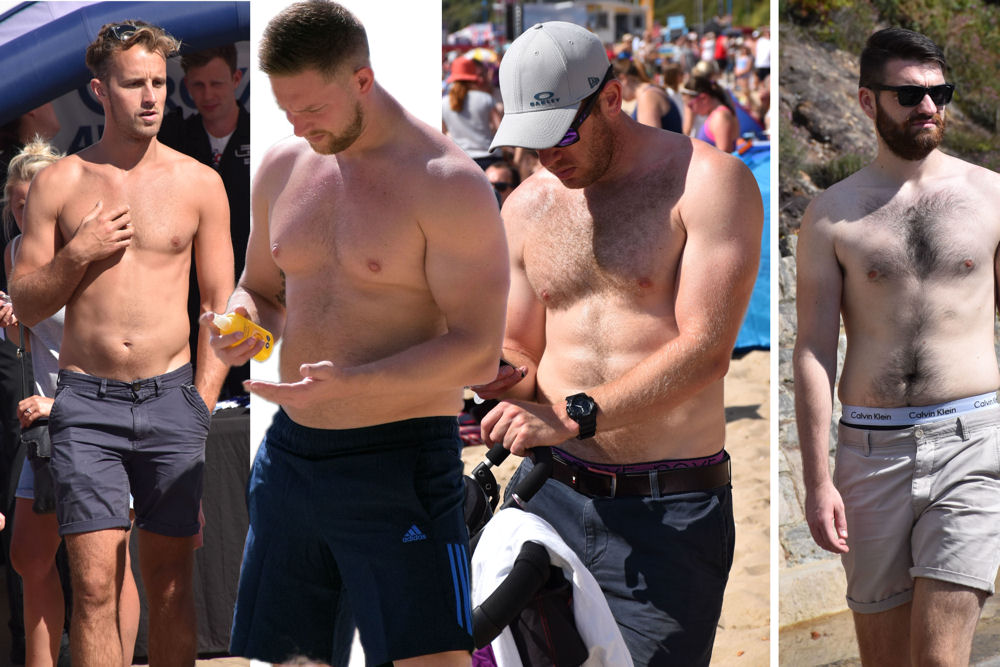 Cute dads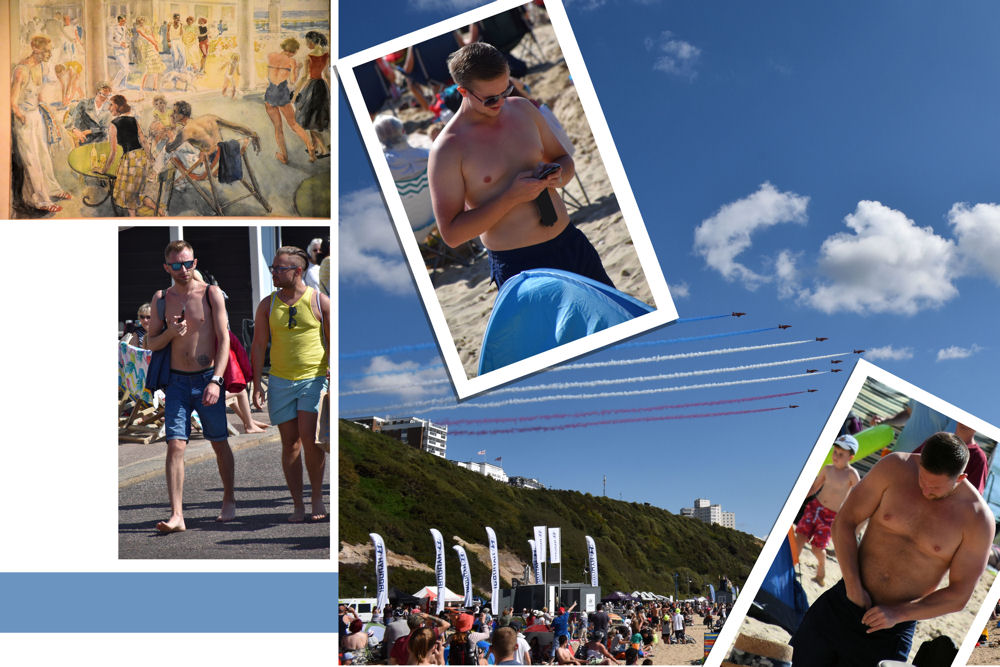 We stayed to watch the arrival and display of the Red Arrows.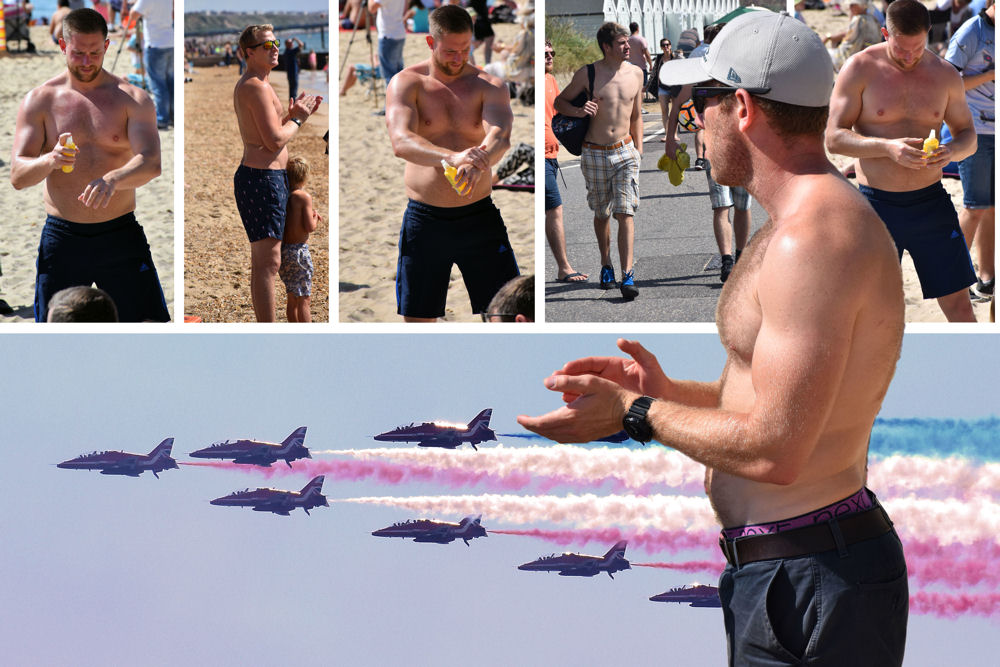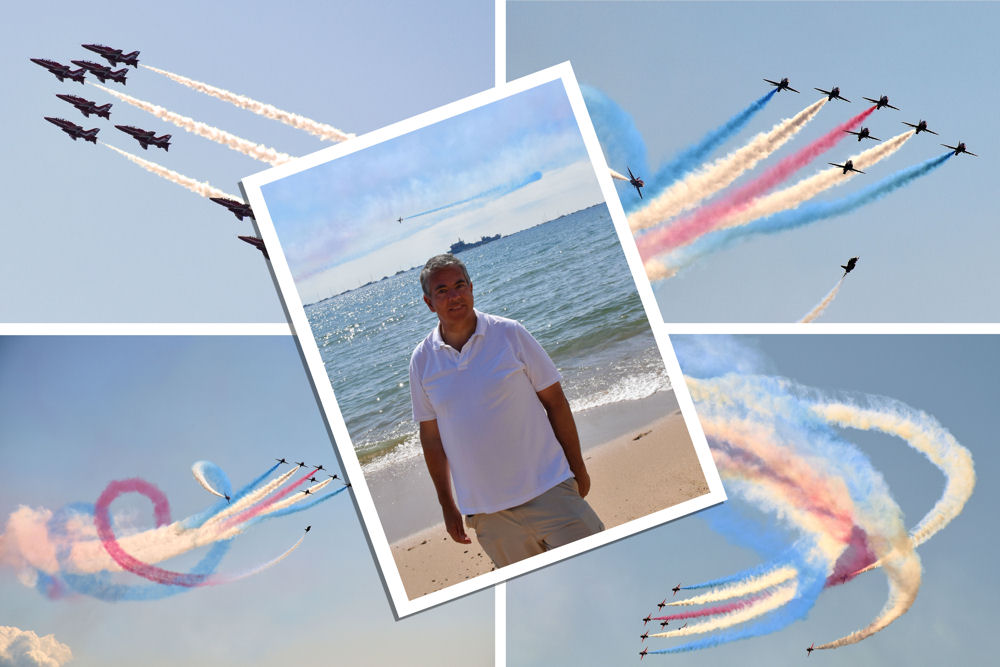 It was amazing how fast, dexterous, and powerful these jets were