For Nick's birthday, we returned to the Isle of Wight, taking Tiny Cow with us to see the windmills, scenic towns, and tasty foods the island has to offer. Click HERE to see our llast visit in 2015/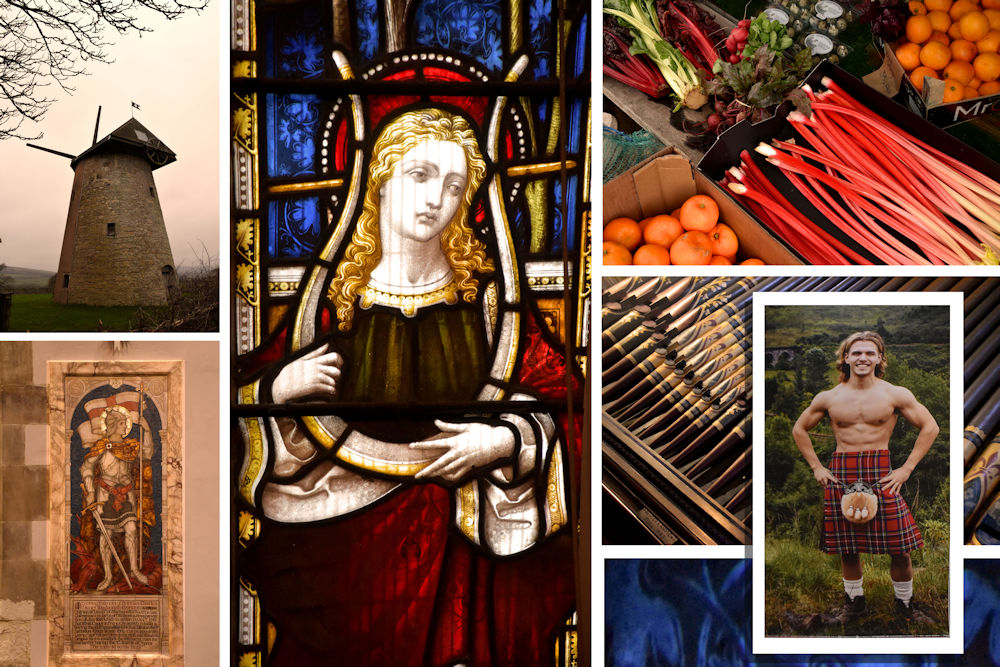 Sights in Bembridge. The kilted man was on a calendar in a small food market, appropriate for Burns Night.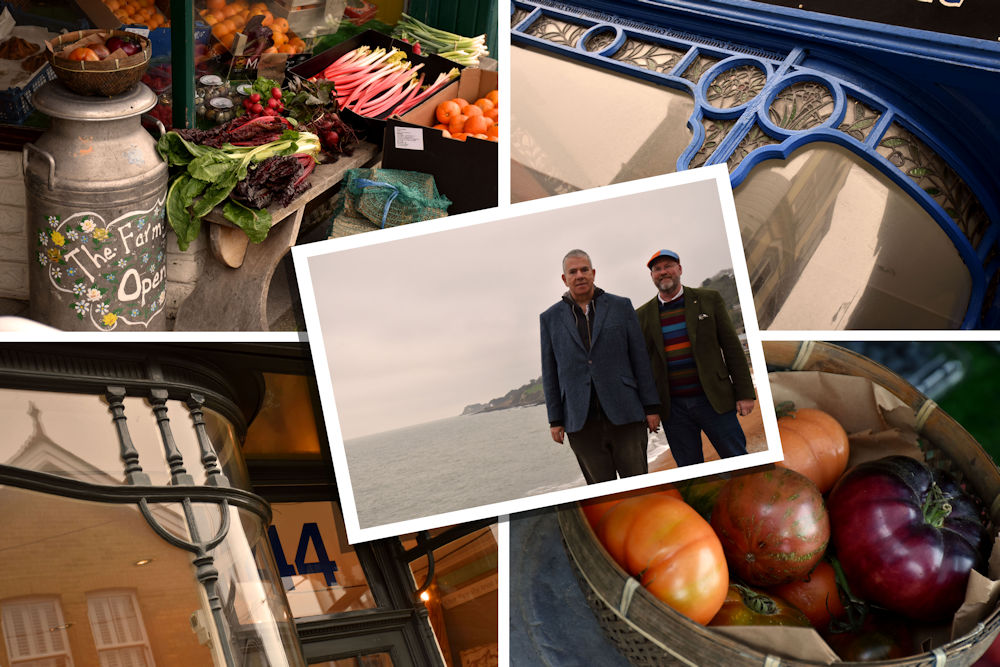 Lovely January produce and period detail.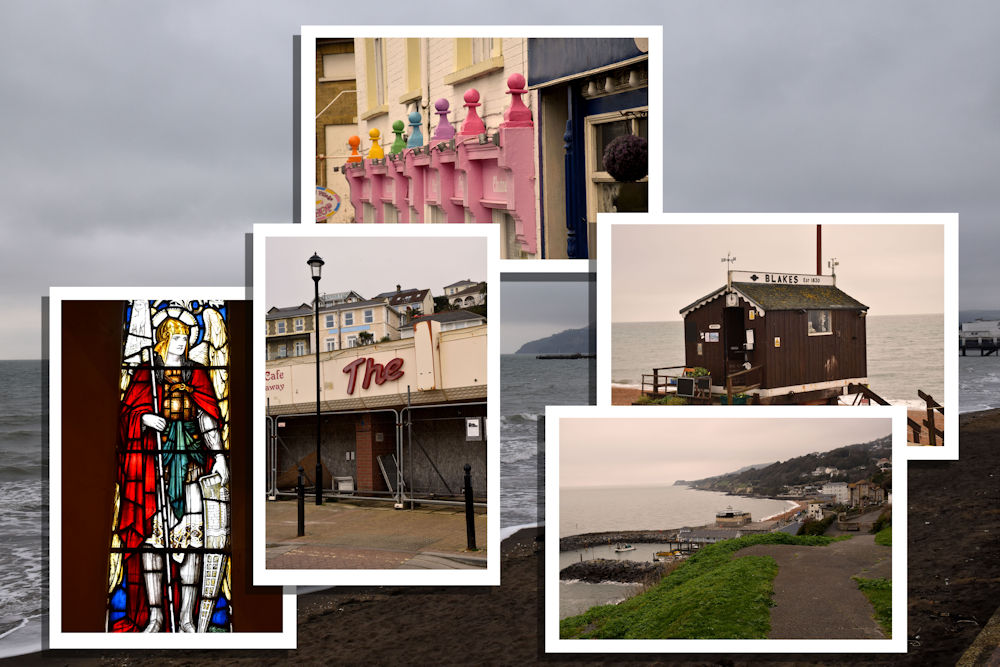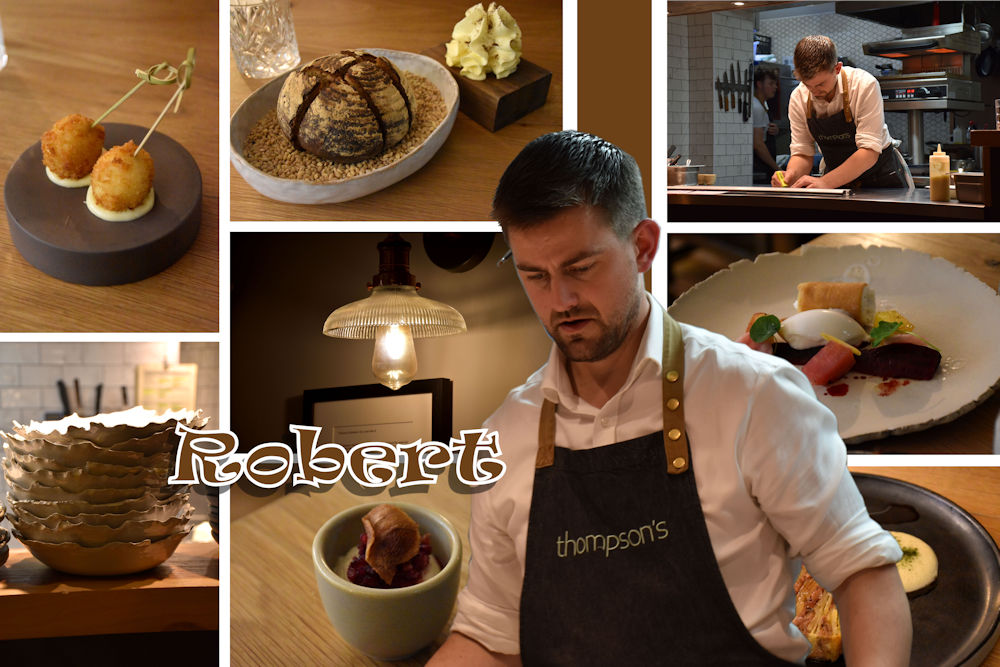 Our main reason to visit was to eat dinner at this man's restaurant. He always serves miraculous tasting food and runs his kitchen with more highlighters than a stationery shop. .

Our table had a view of the kitchen and we enjoyed talking to Robert, the chef, throughout the meal.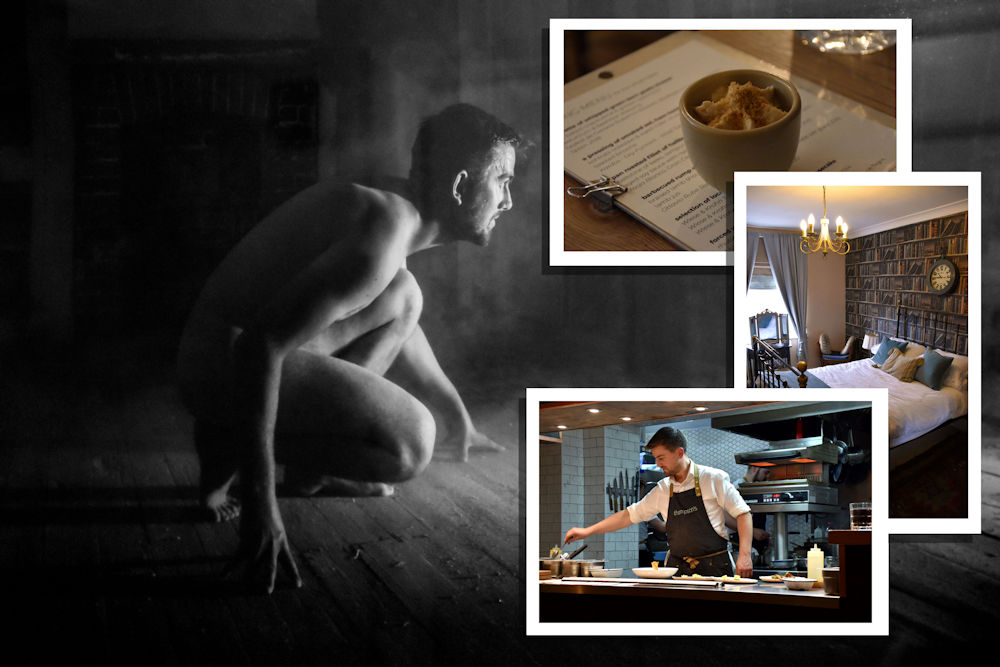 This photo hangs outside the toilets. The bedroom was our wonderful Air B&B for the night.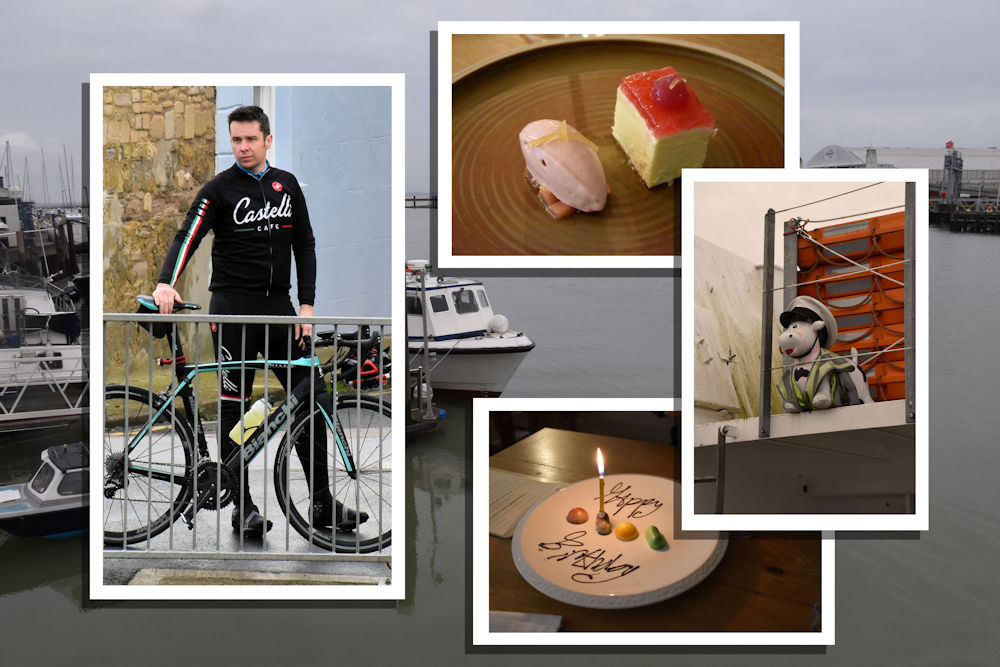 On the ferry on the way home, we spotted a friend for Tiny Cow.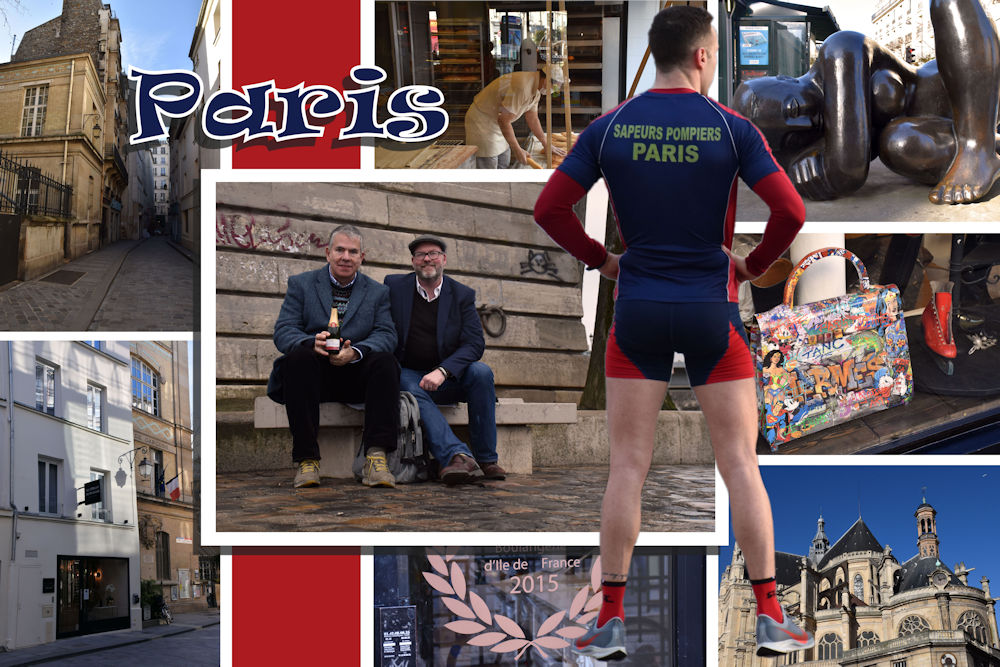 On a whim, we booked a return trip to our beloved Paris for a two-day half term break. At Christmas, there was a transport strike and this trip seemed much easier now it was over. We stayed in the Arts et Métiers area, near the best baguette bakery 2015.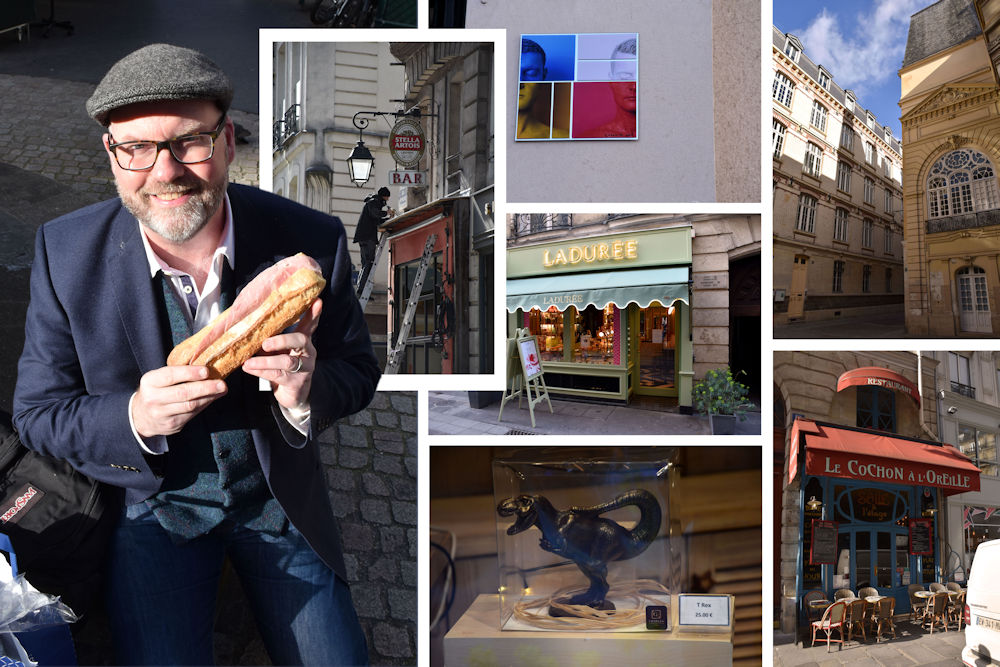 We ate a jambon beurre within minutes of arriving.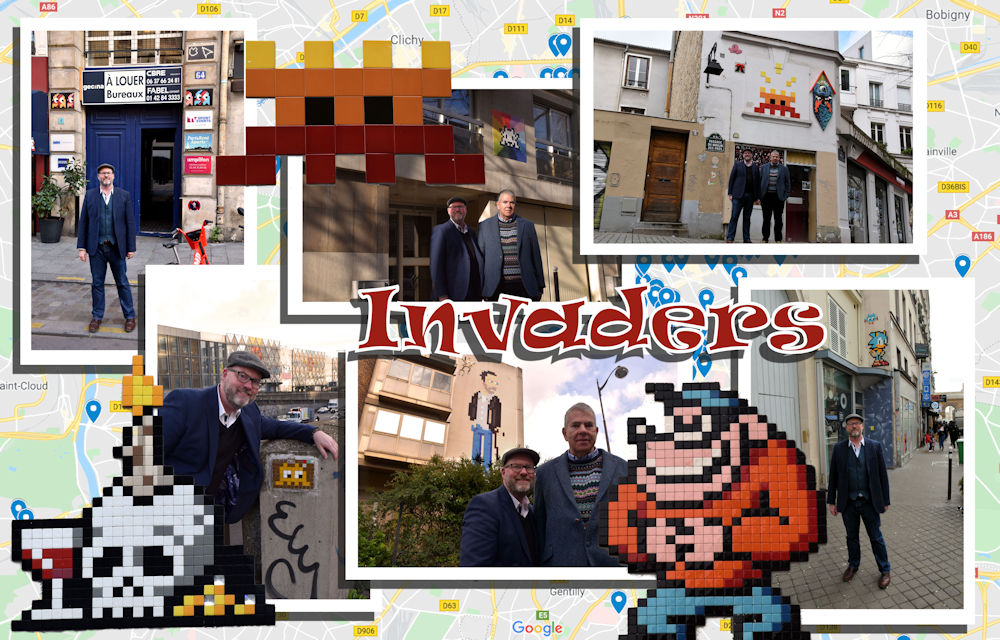 The main focus of our visit was to flash lots more Invaders, which led us to new and undiscovered parts of Paris.

These are the Invaders found on this trip.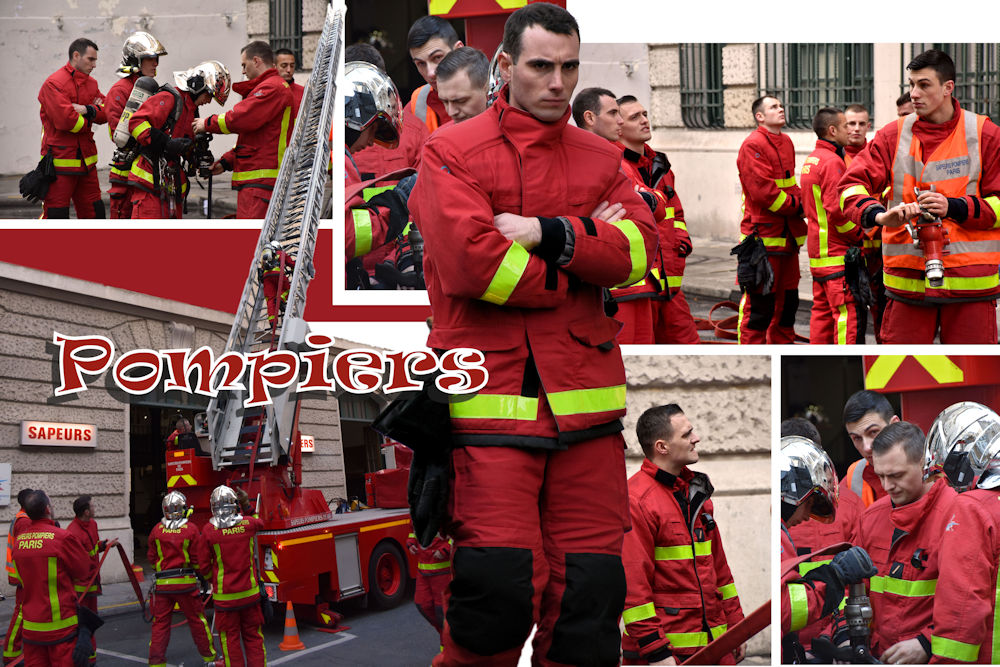 Fireman-watching is a fun pastime to have in Paris. These have on far more clothing than the ones we saw in 2018, but it was still entertaining watching them practise with their hose and ladder.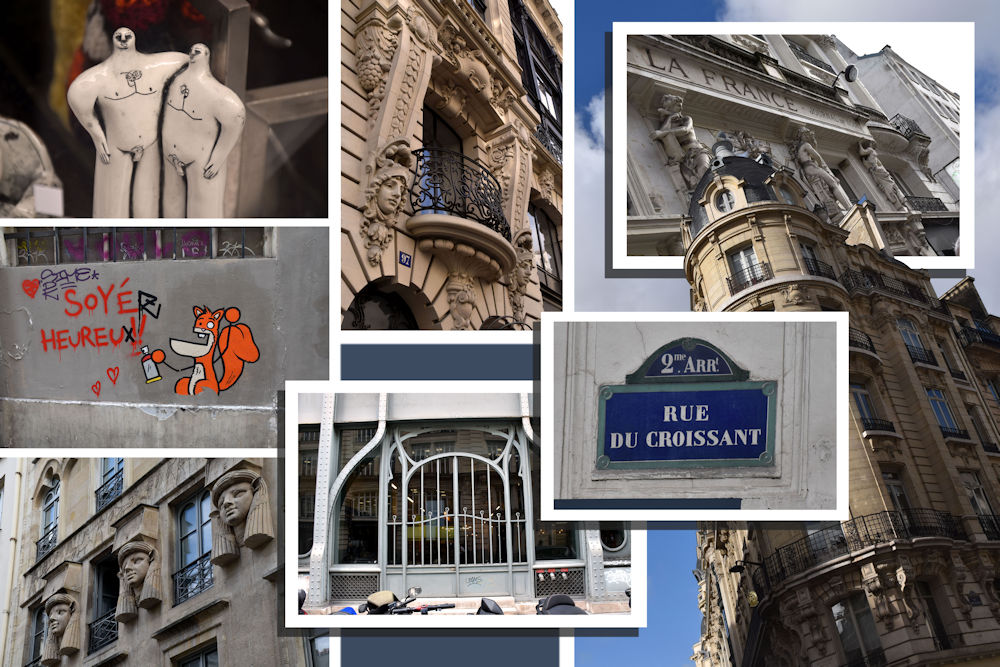 Photos from the second arrondissement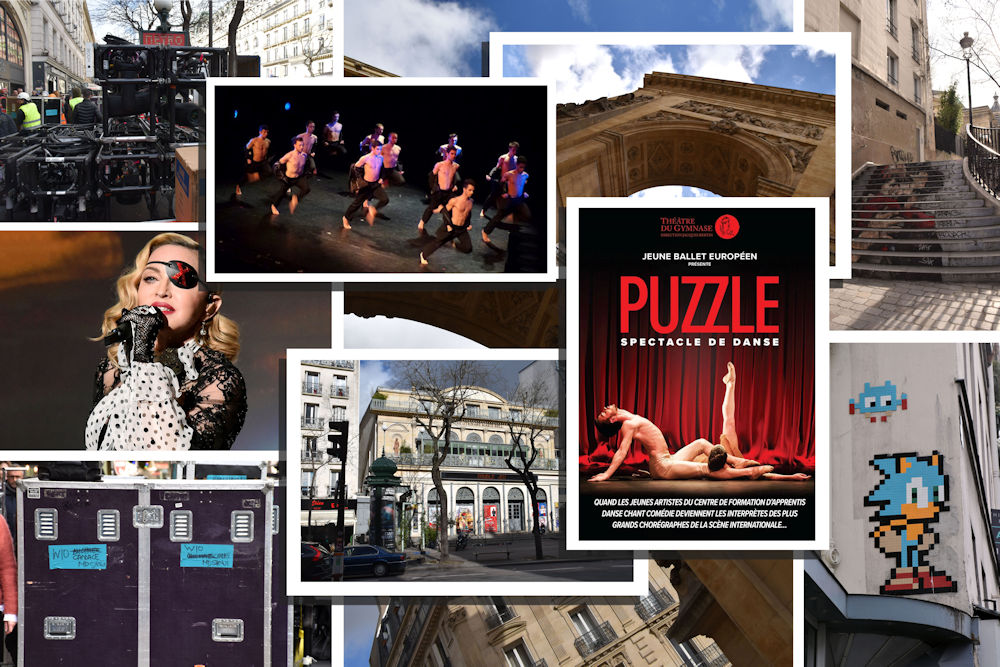 We had tickets to see a promising dance show at the Théâtre du Gymnase, but it was cancelled, as was our ballet at Christmas. In the same area, at Le Grand Rex, Madonna's crew was unloading in preparation for her Madame X concert that evening,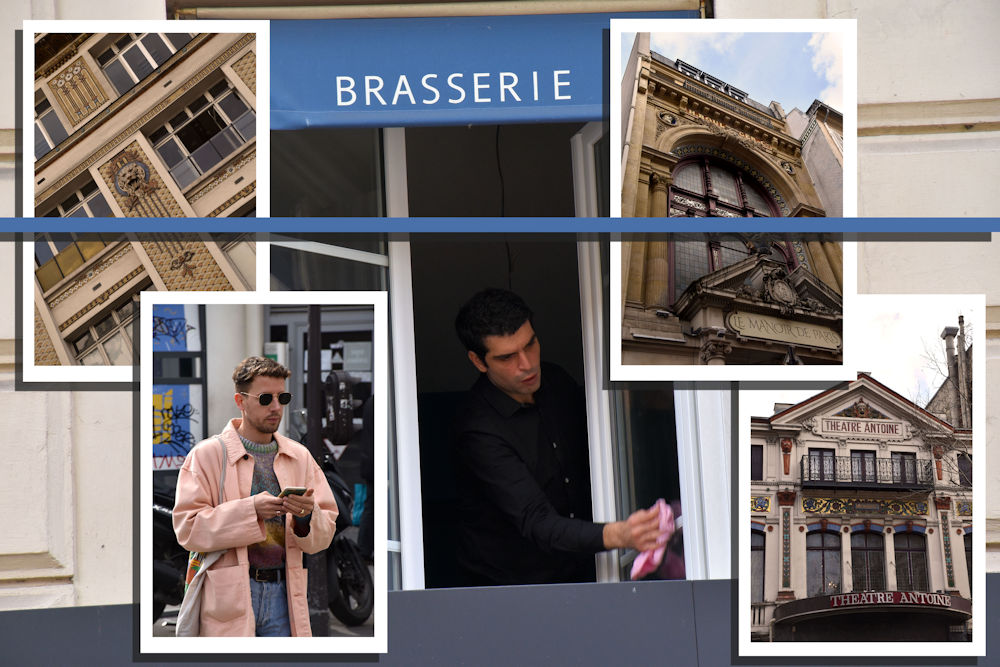 These sights are all near the Porte Saint-Denis area of Paris, which we know well from our years of staying at the nearby Hôtel du Plat d'Etain.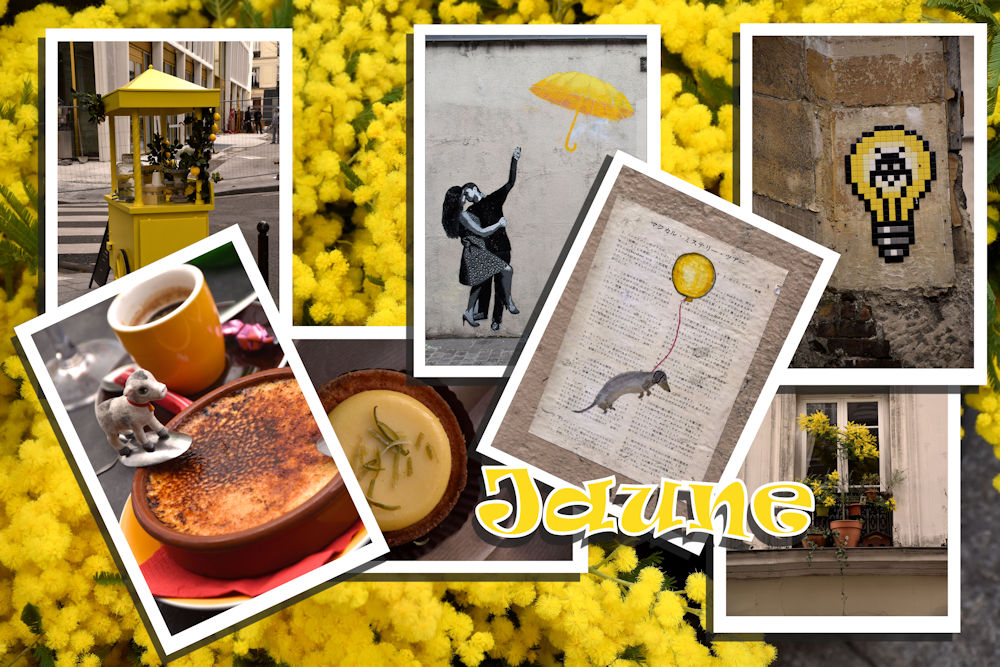 With all the gilets jaunes action last year, this is my own tribute to things yellow in Paris.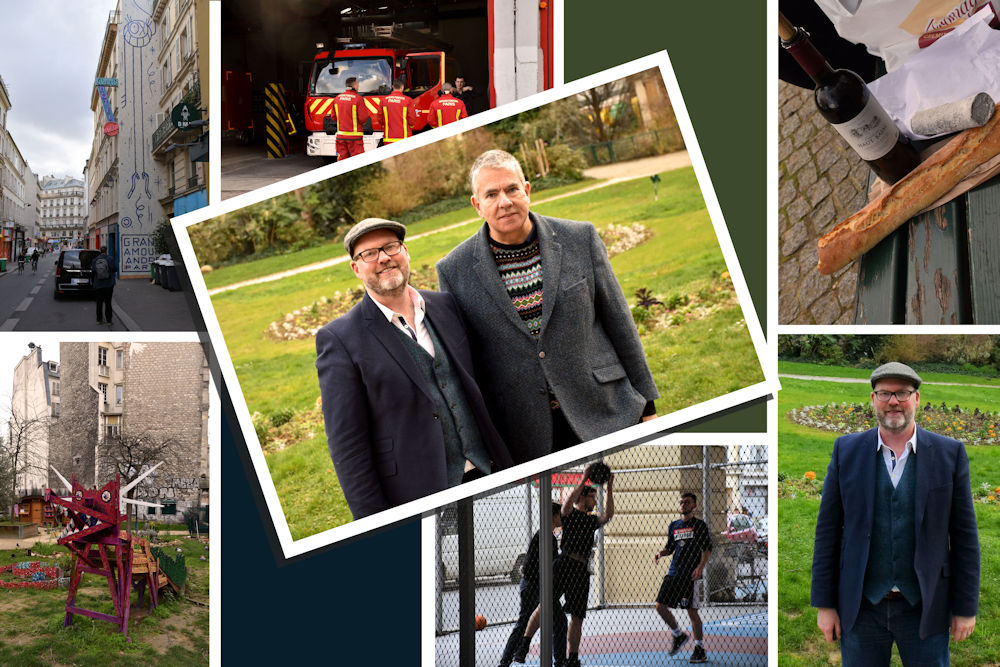 We had a picnic lunch in the Jardin Villemin, near the Canal Saint-Martin.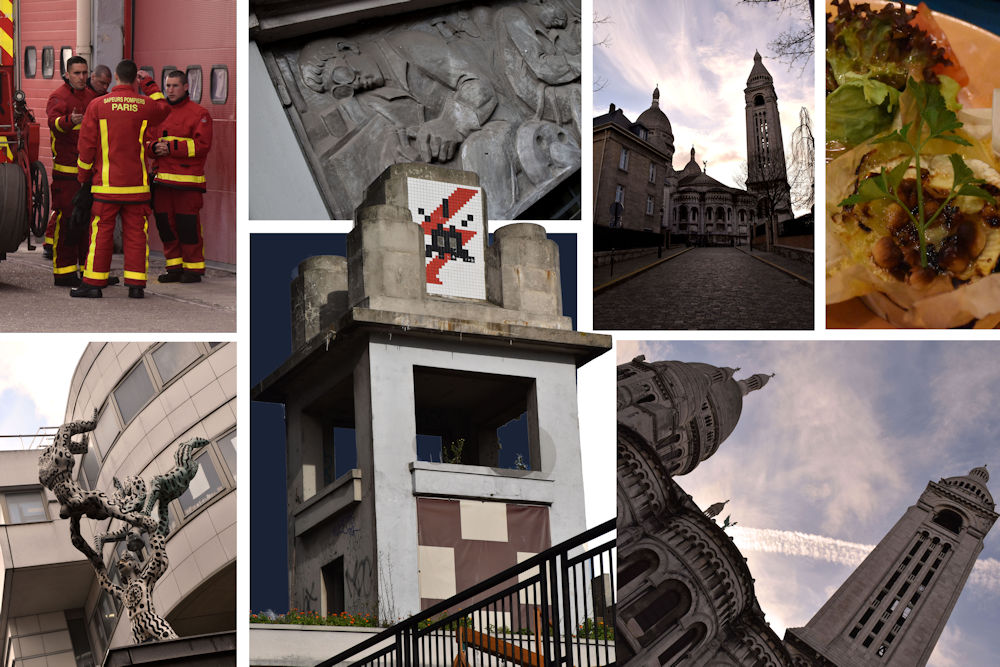 We spotted more firemen and Invaders along the canal and then walked to Montmartre for a Nutella crêpe. After an artist refused to paint Tiny Cow, we walked down to the Lamarck-Caulaincourt area where we stayed in 2016 and had a beer at our corner restaurant. Afterwards, we flashed a few more Invaders before going back to our hotel. We had dinner at the lovely restaurant across the street, including a baked camembert with hazelnuts and a delicious steak.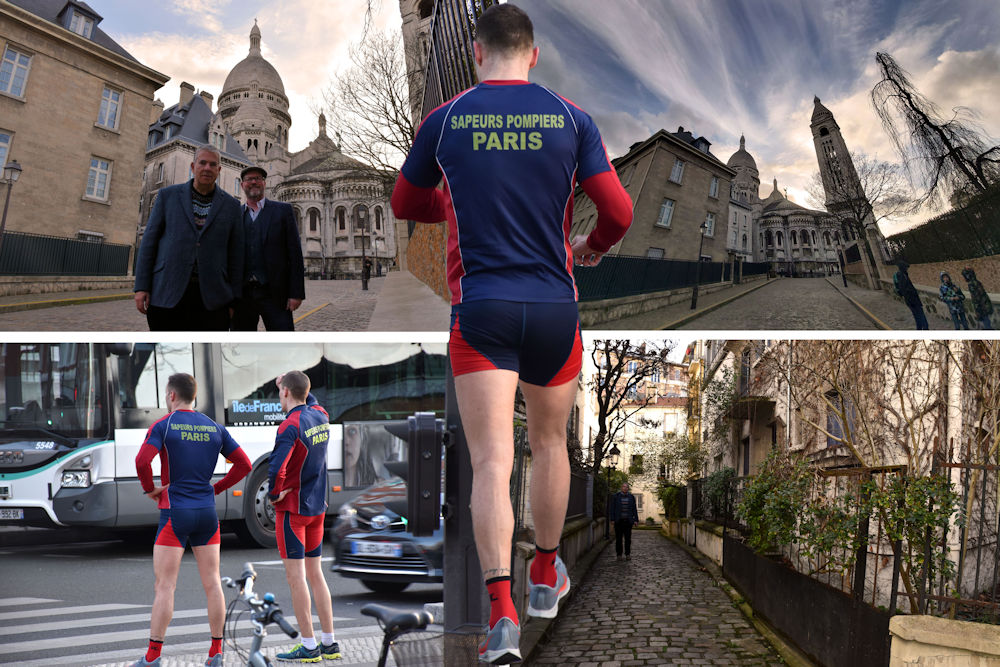 Some of our favourite views.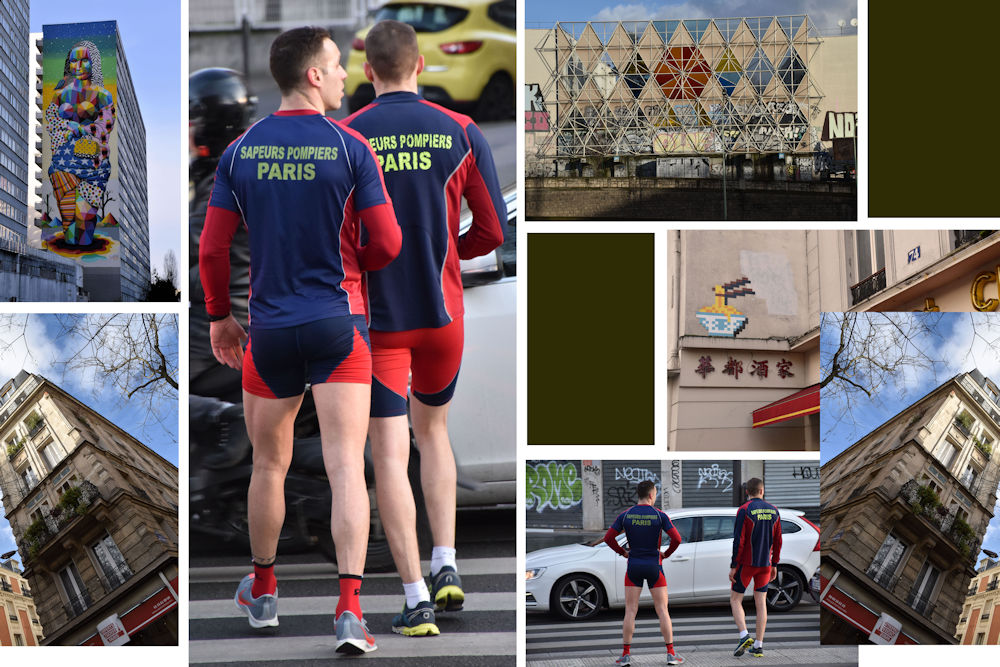 On Day 2, we started at Porte d'Ivry, where we were immediately confronted by the bottoms of two jogging firement. Afterwards, we found lots of Invaders in the area.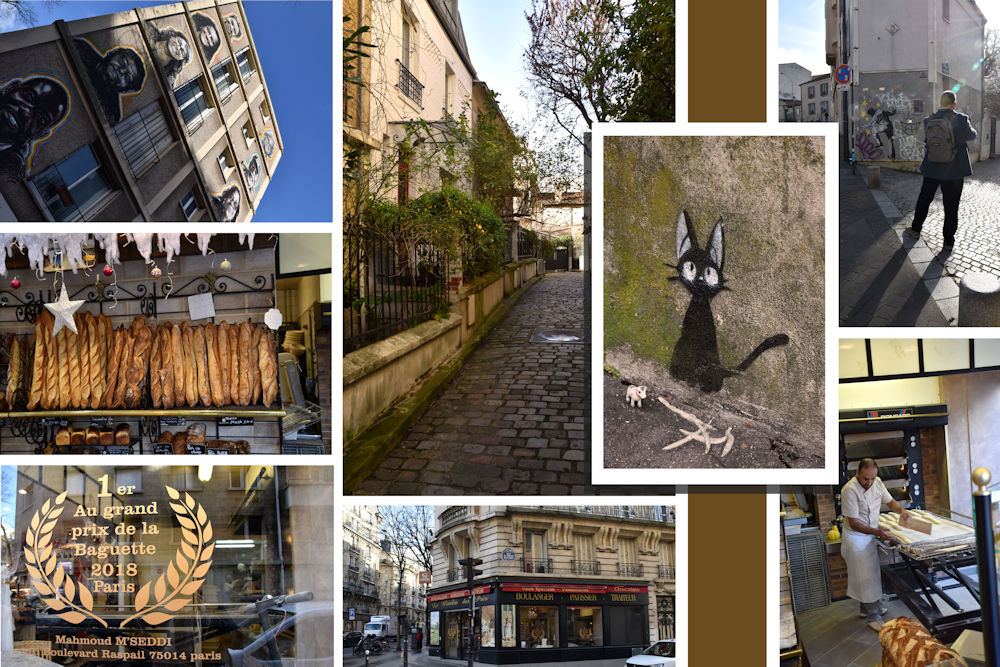 We ended up in the artsy Butte-aux-Cailles area that our Secret Paris guidebook recommended on a previouis trip. This time, we discovered a hidden Square des Peupliers and the best baguette of 2018, along with lots of street art. We had lunch in the Square de la Montgolfière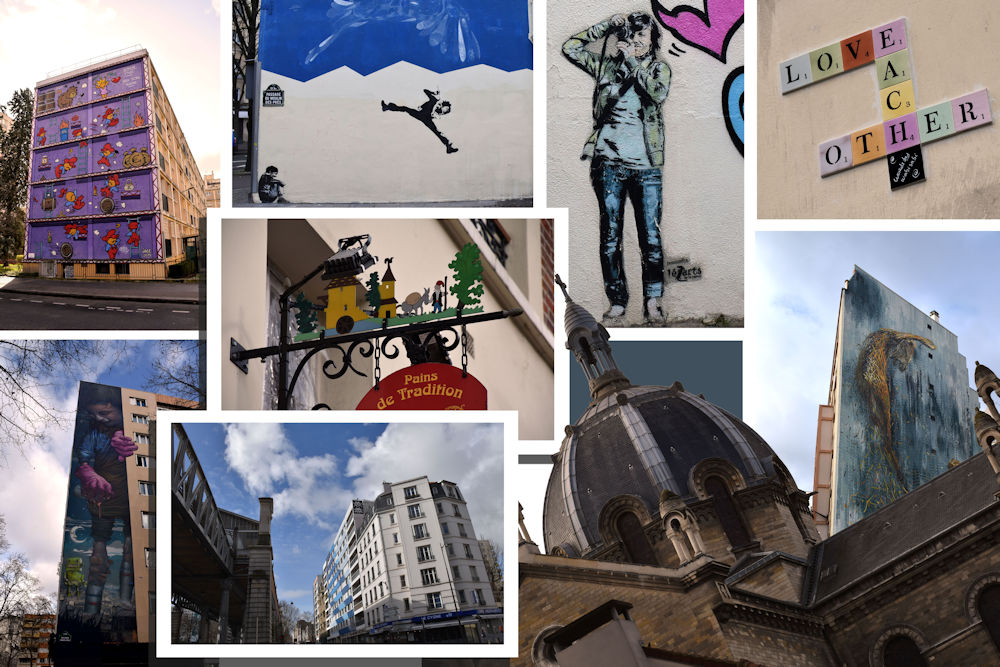 Some of the cool street art we found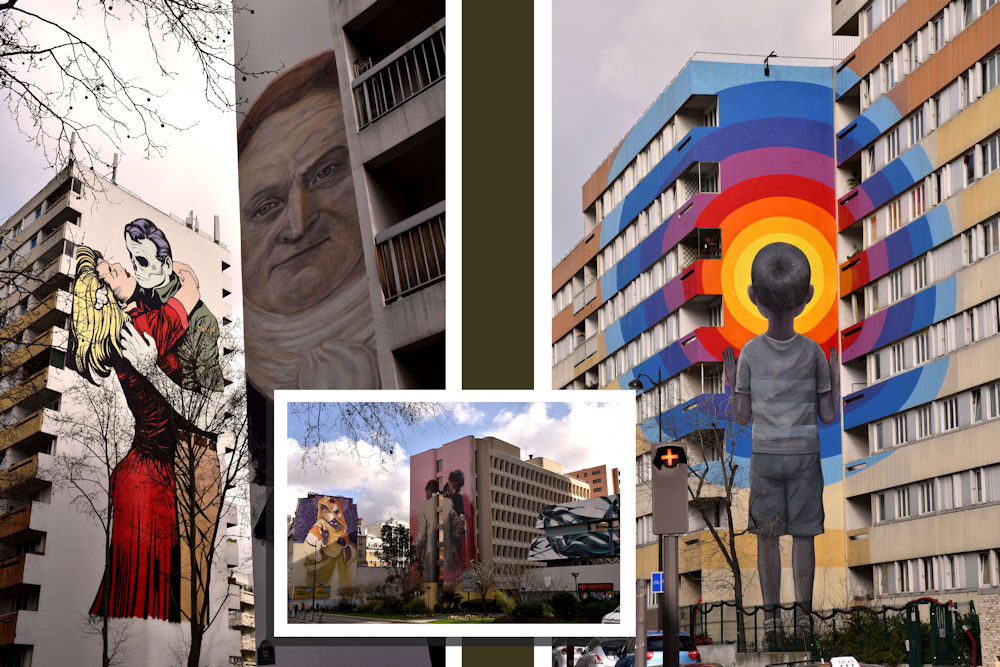 Along the Boulevard Vincent Auriol, on our way to see Doctor House, we found these amazing murals.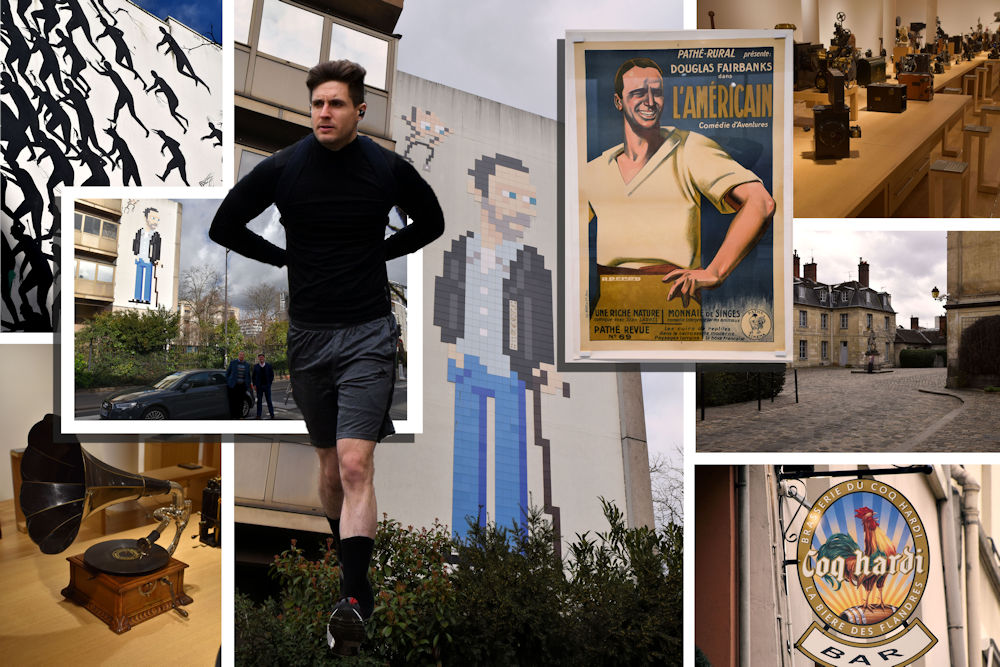 After lunch, we went to an exhibition of antique cameras and posters at the Jérôme Seydoux-Pathé Foundation. Sadly, the Gobelins Manufactory was closed.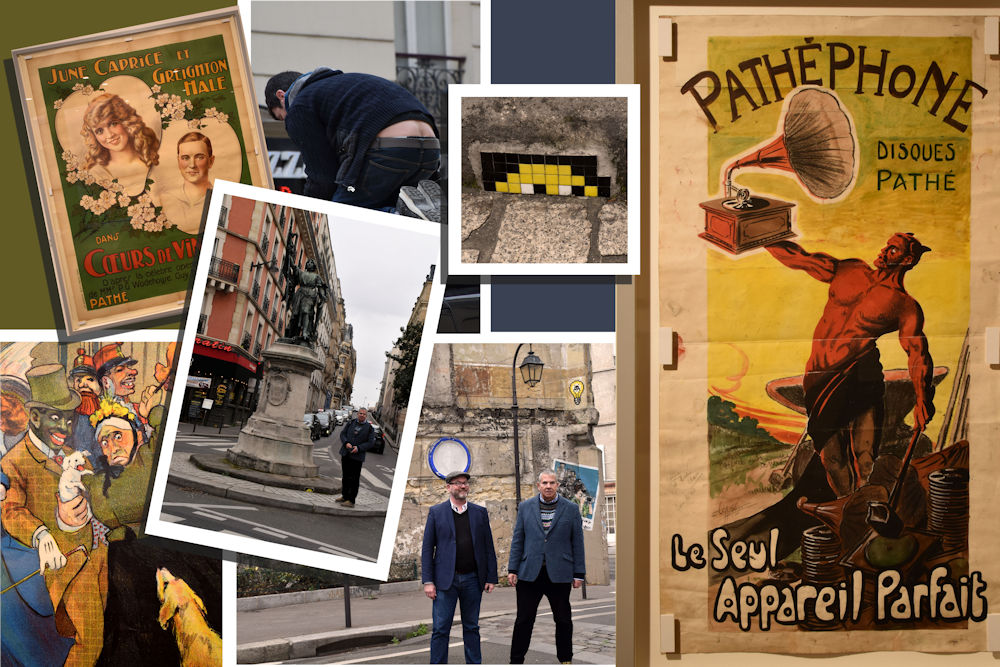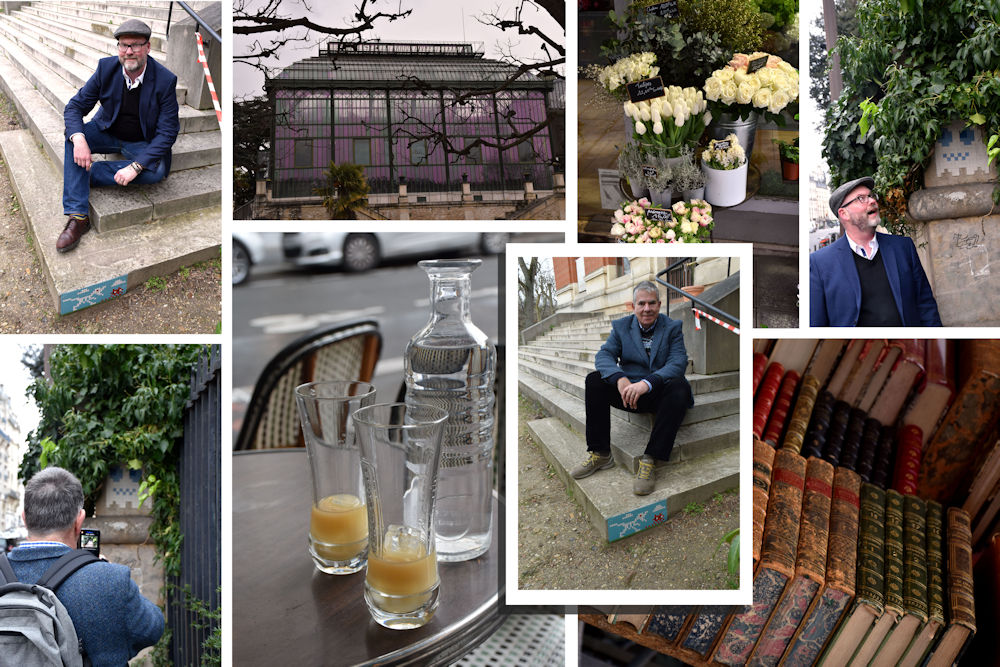 We returned to the Jardin des Plantes to find the Tyrannosaurus Rex Invader on the steps of the Natural History Museum. We last visited the park on Christmas Day to see the illuminations. Afterwards, we had a pastis and watched the rain.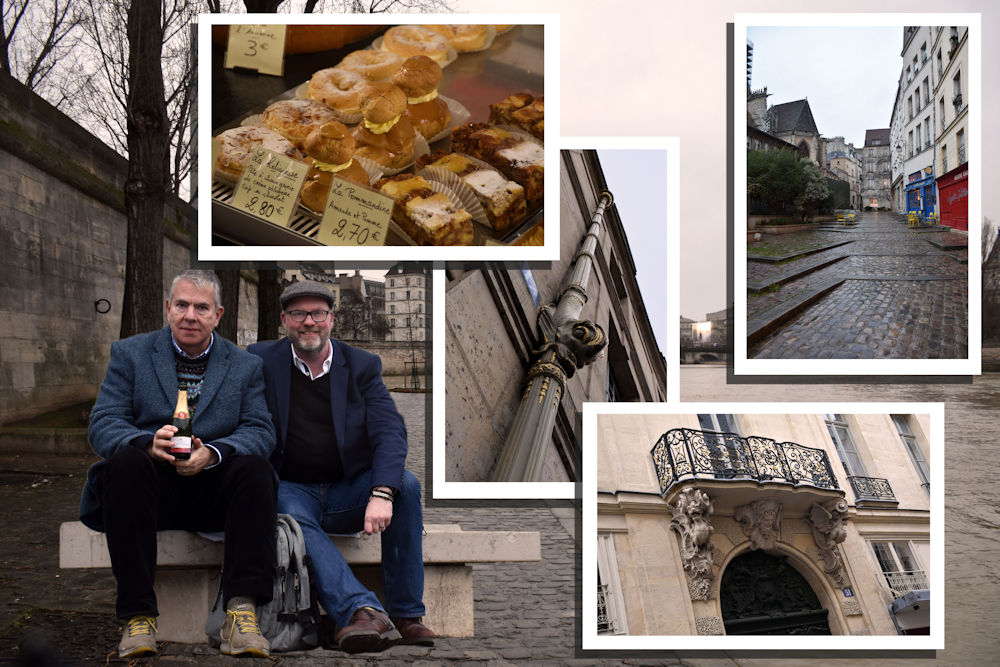 Despite the rain, we returned to our bench on the Île Saint-Louis for a picnic under the umbrella. Afterwards, we walked through the Marais.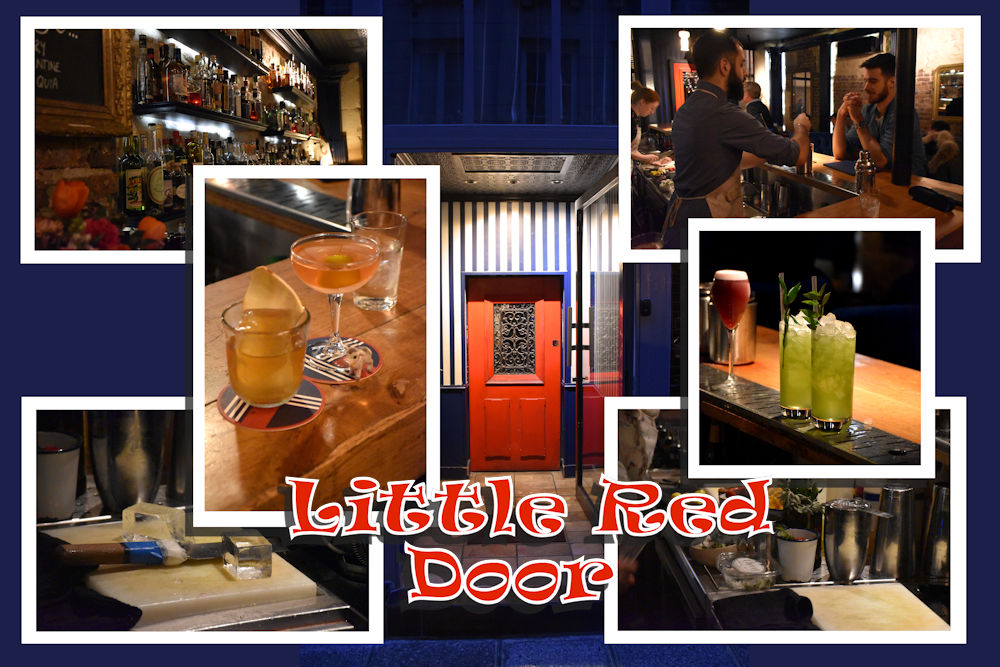 After an unsuccessful attempt at Christmas, we returned to the Little Red Door, number 36 in the World's 50 Best Cocktail Bars. Inside, it was easy to see what all the fuss was about. They carved crystal-clear ice with a knife and served location-based drinks with unusual tastes. We sat next to a cute Jack Whitehall lookalike.