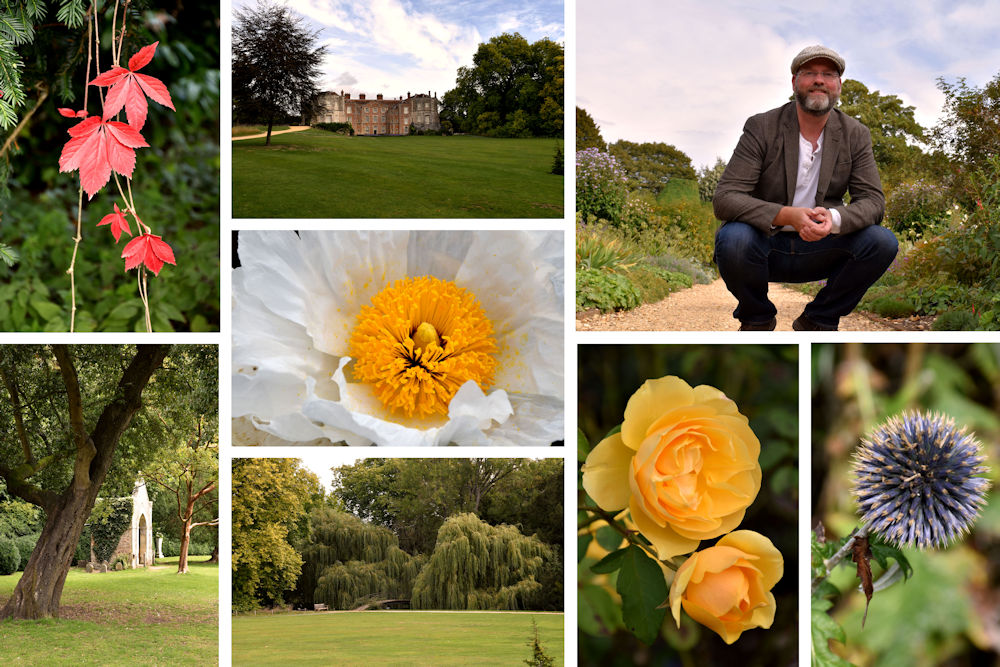 Yes, autumn means back to school, but it also means foraging for mushrooms, colourful leaves, cooler weather, and unpopulated visits to our local National Trust property..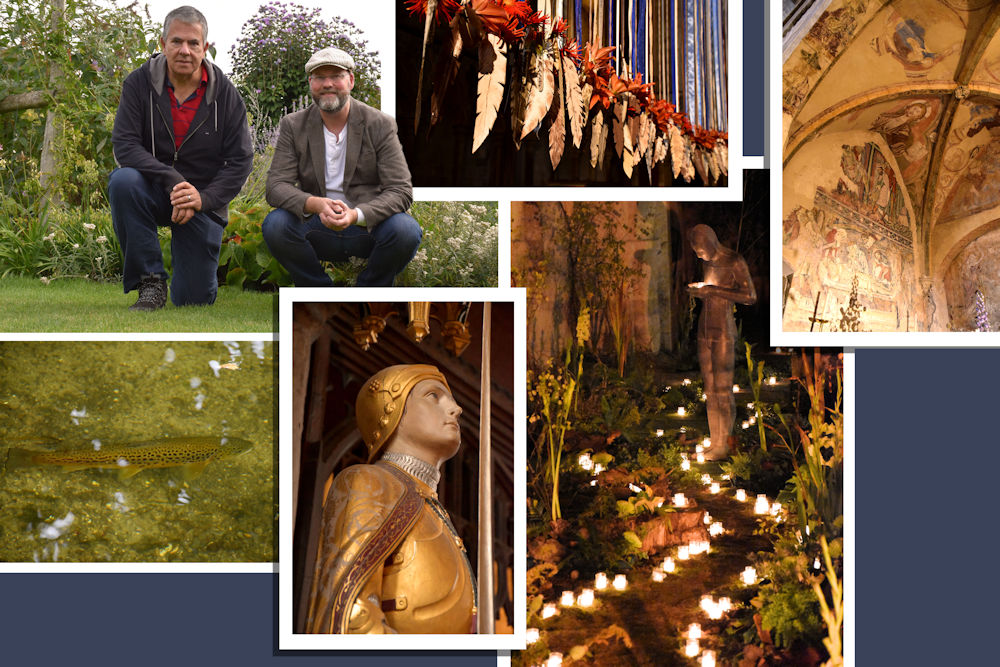 The flower festival in Winchester was beautiful to see. I especially liked the re-working of the Anthony Gormley sculpture in the cathedral's crypt.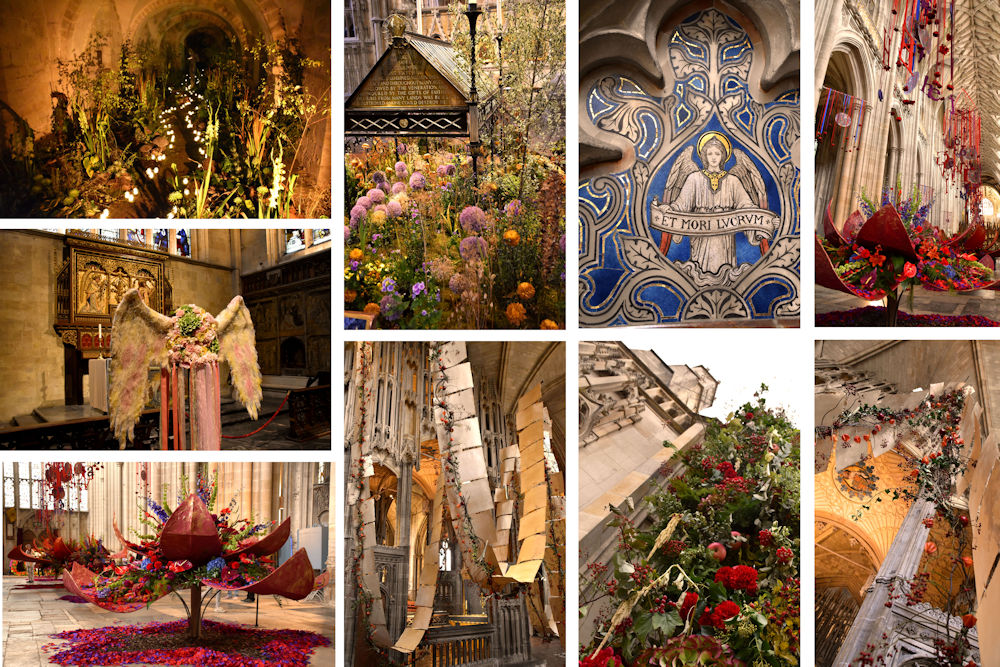 Scenes from the cathedral and the flower festival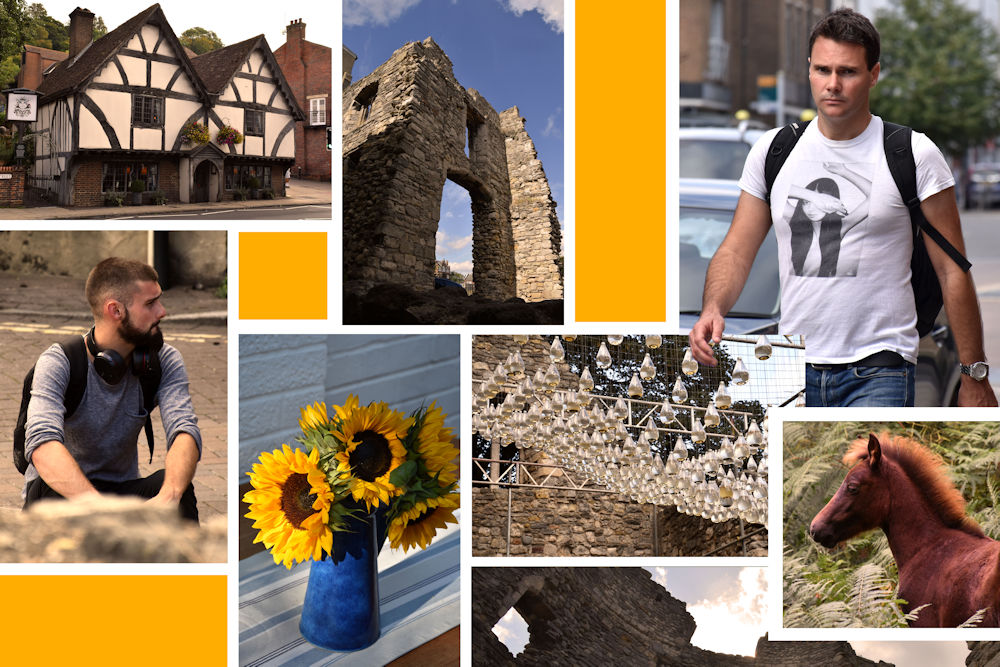 In our town, there was an art installation in Canute's Palace.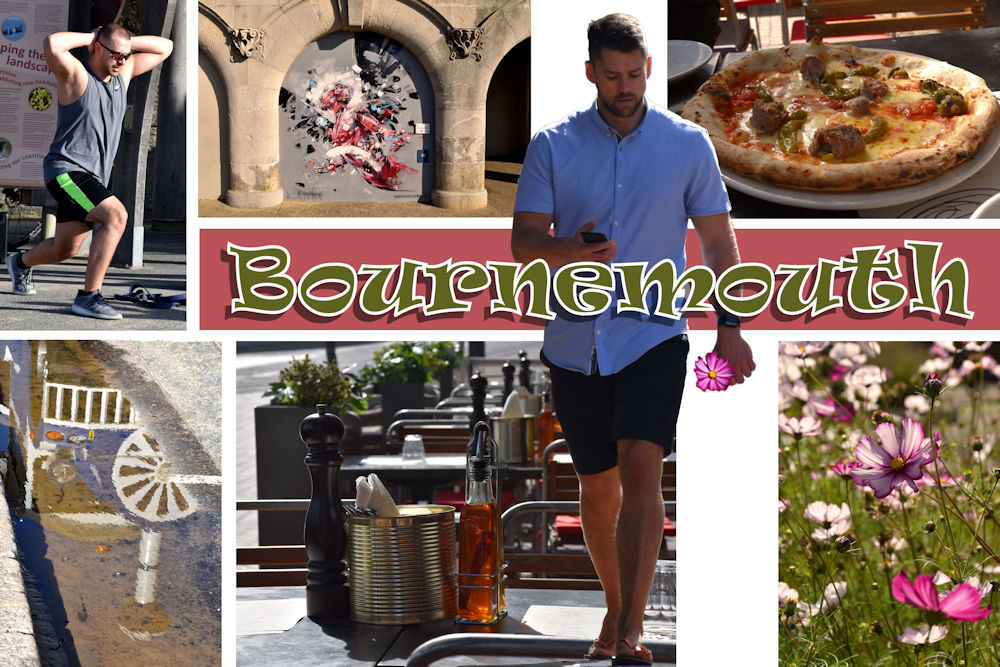 Our usual beach walk was sunny in September and we enjoyed a pizza in Bournemouth.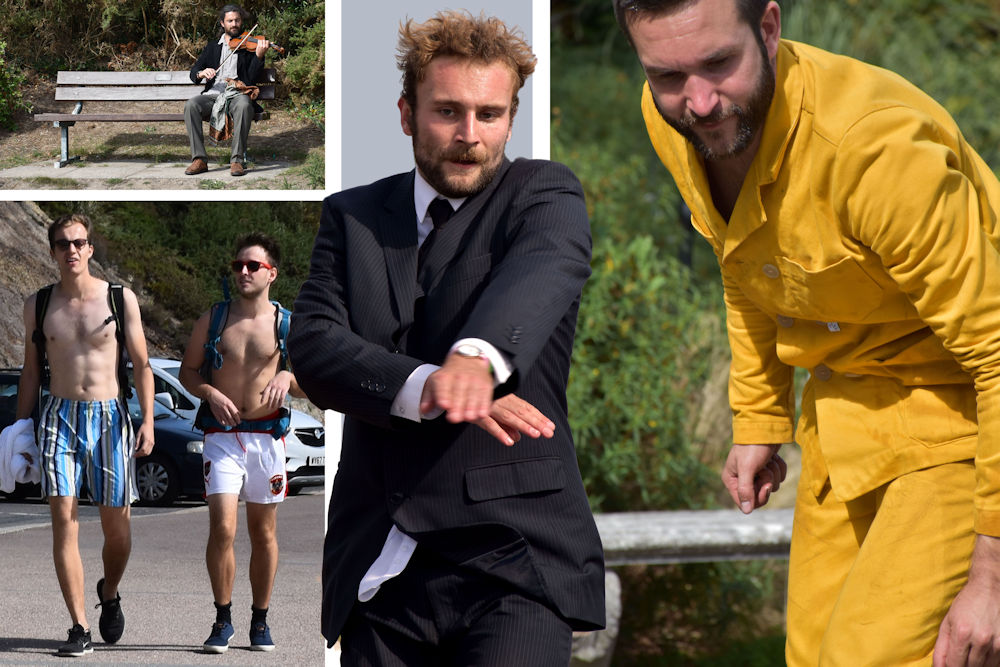 The Inside Out Dorset festival is a free event that has featured sexy dancers both times we've been. Click HERE to see our visit two years ago. The Dutch man in yellow presented Olie Collectief Walden, an installation that investigates how greed, specifically around the mining and consumption of oil, can influence, inform and damage the landscape around us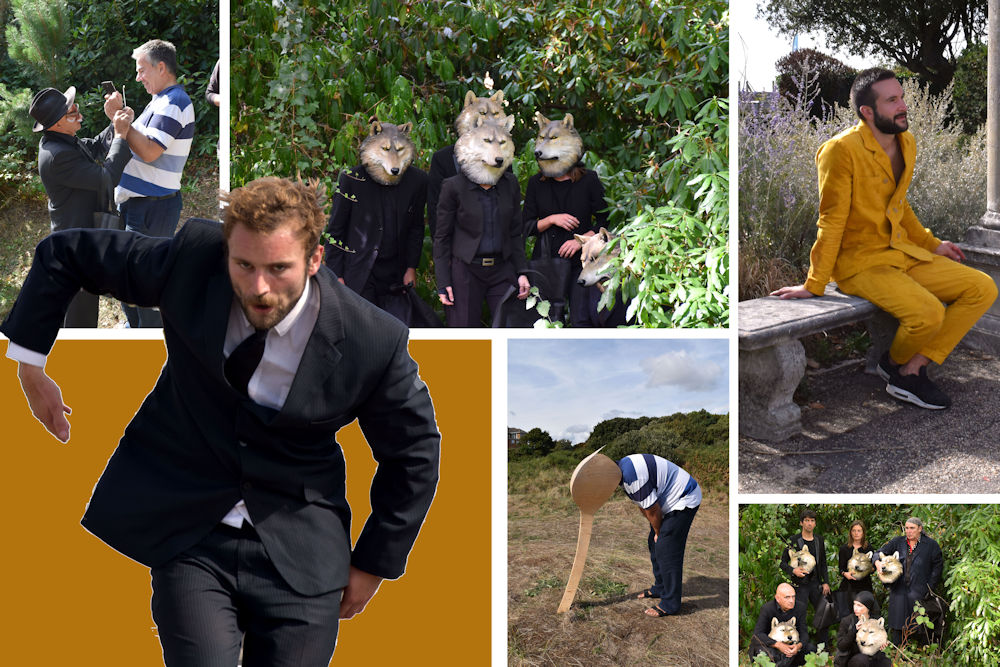 The draw this year was Les Souffleurs commandos poétiques, whose eerie human-to-wolf transformations had us chasing around the woods. The bearded, suited dancer (Jack Sergeson) from Stacked Wonky Dance, was part of the Coastal Encounters project, which animated some of the many commemorative benches that are placed along the coastal path. The weird wooden construction is De Weide Wereld a bird-song sound installation by Dutch group Waterlanders.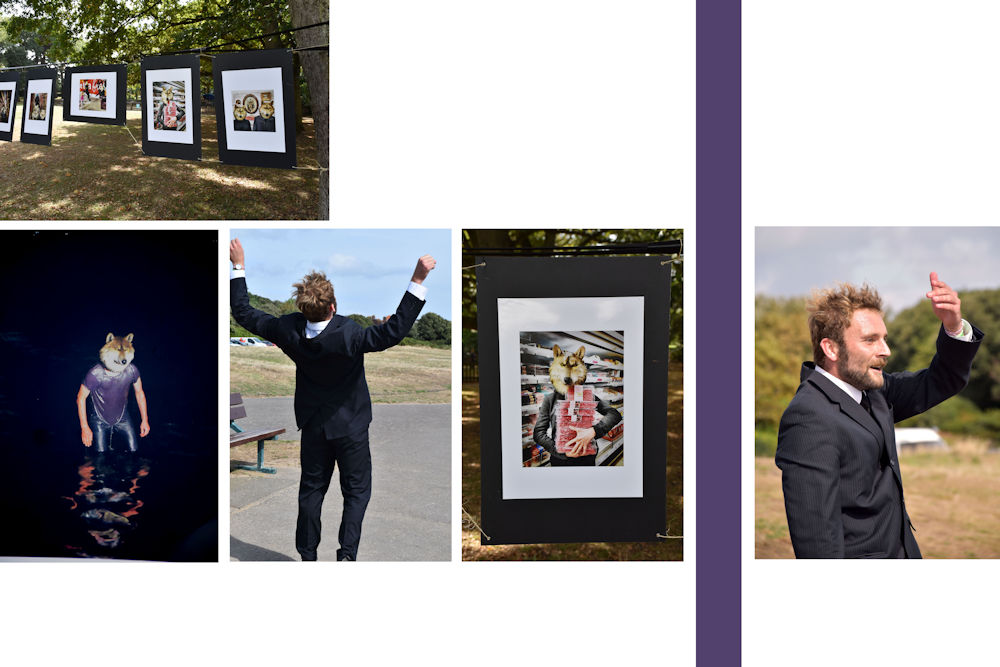 A few more photos of the wolves and Dancing Jack