Another of the most Christmassy of Christmases. Click HERE for photos from last year in Basque country, HERE for 2015 in Gers and HERE for 2014 in Paris.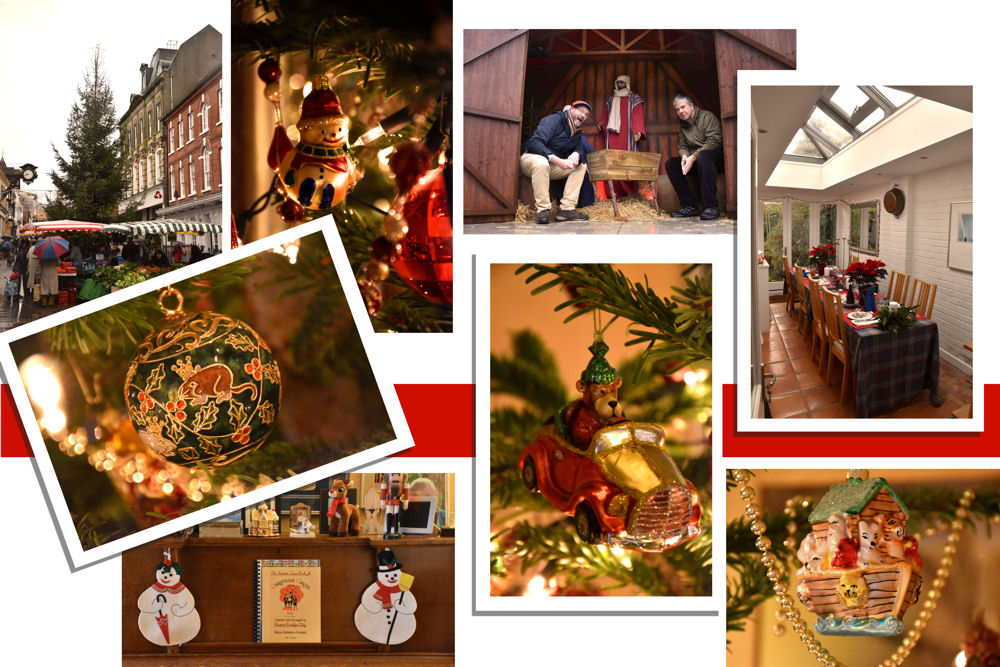 Photos above are Winchester farmers' market and Christmas market and our house decorated for the holidays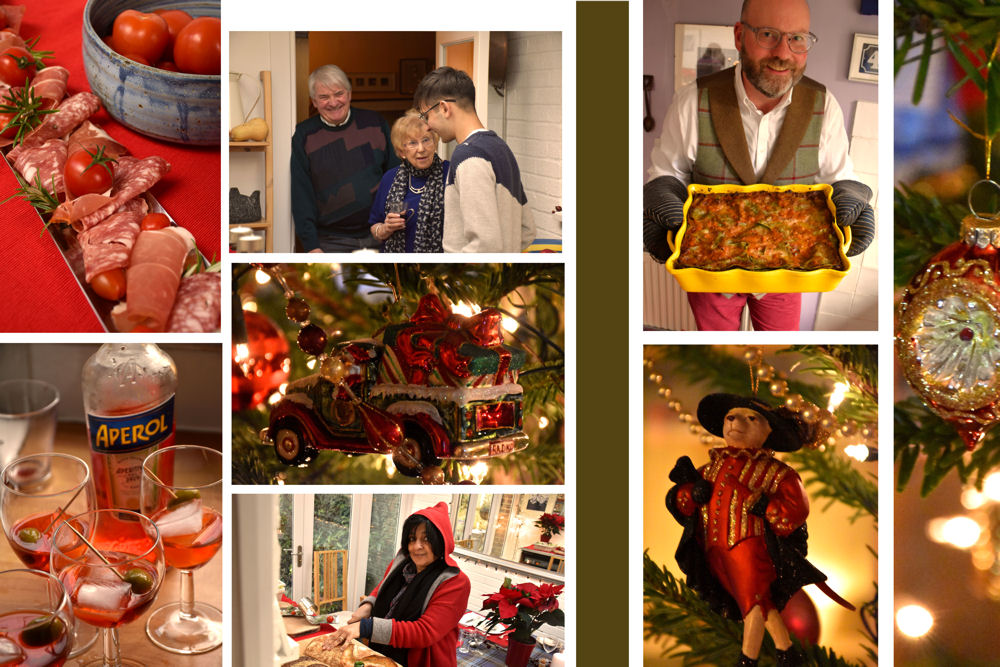 We had an Italian-themed meal for family, inspired by our summer in Abruzzo.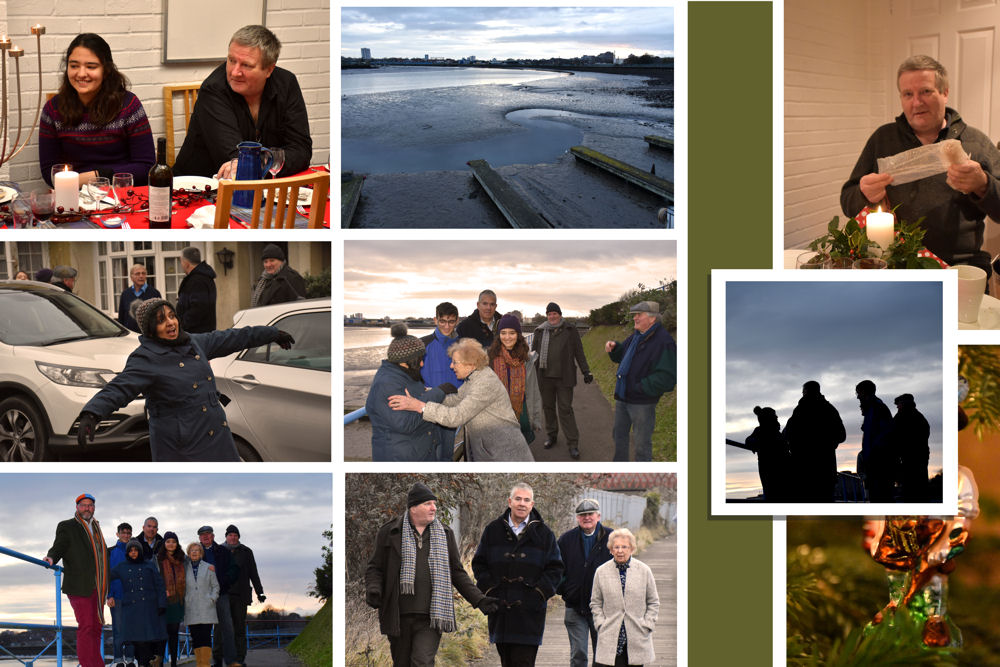 After dinner, we took a stroll by the river and opened presents when we got back home.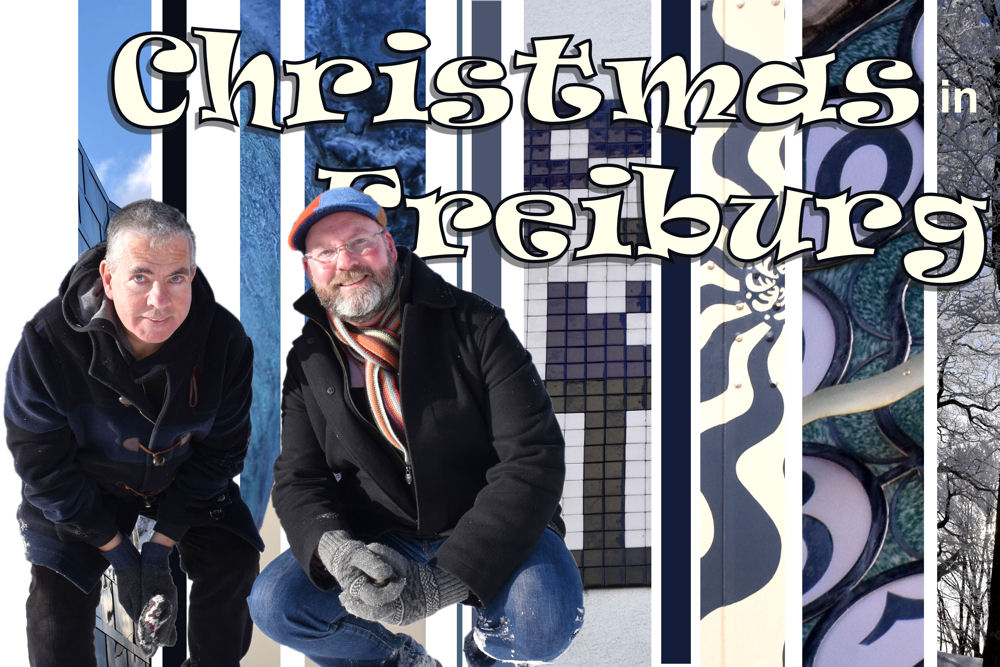 Once again, we returned to Freiburg, Germany, for the perfect Christmas atmosphere. I studied music here several years ago and it is always nice to go back and re-visit familiar places. Click HERE to see our 2013 Christmas in Freiburg and HERE four our 2002 visit.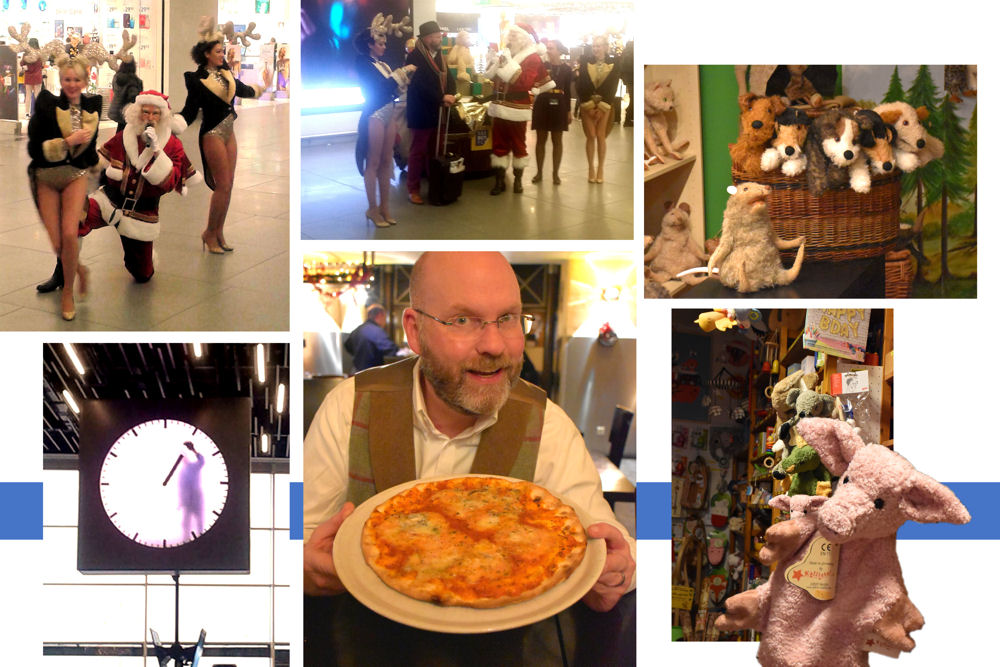 In Amsterdam airport, I took part Santa's quiz and won a hat. That evening, we arrived in Freiburg and headed straight for Bella Italia for a pizza gorgonzola and a walk around town.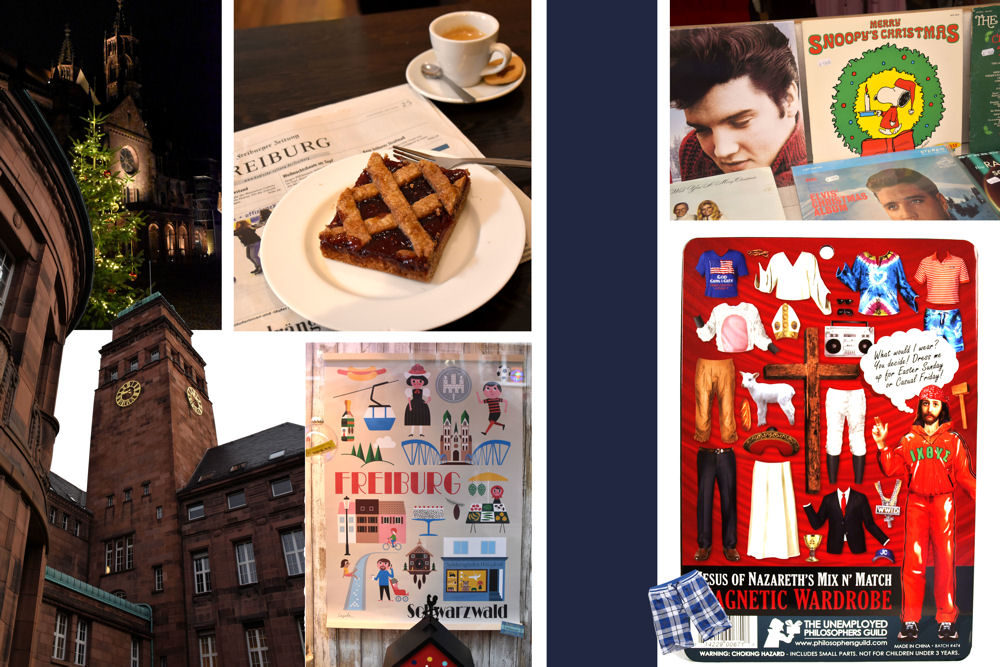 Some views from Freiburg at night, our first of several Linzertortes, and desirable objects found in shop windows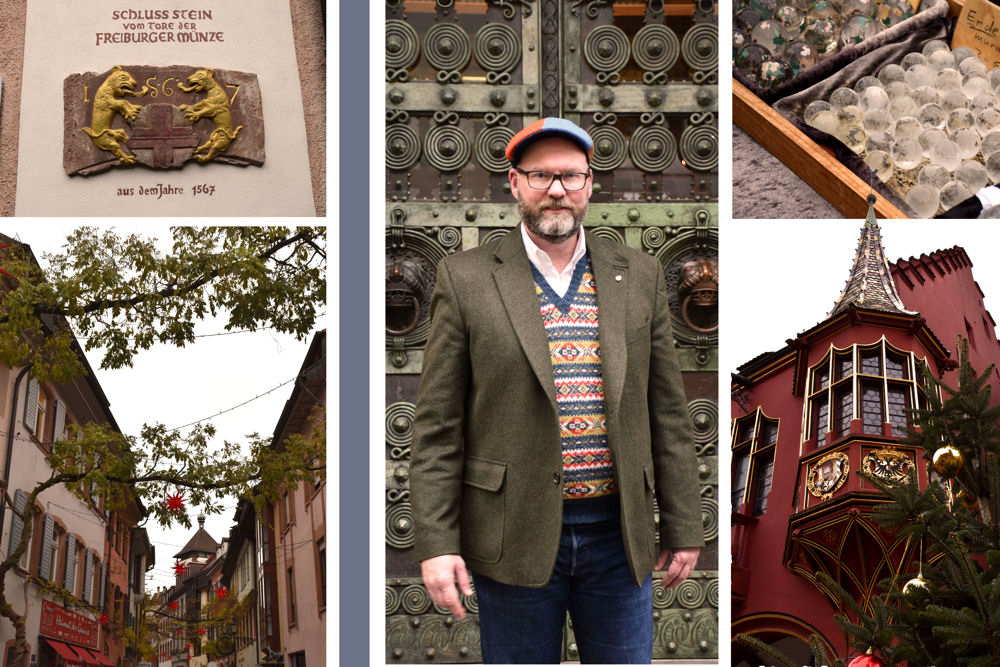 Another early morning market in Peyrehorade, where we bought an anatomically correct carrot, and Pont Vieux in Orthez.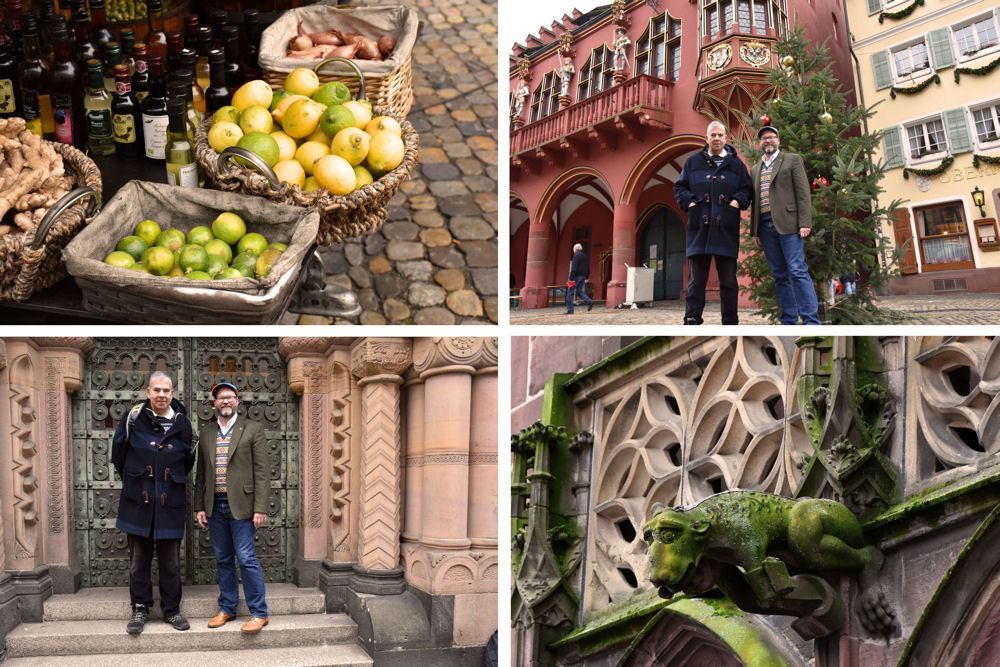 We visited the region's capital, Pau, and bought our black truffle.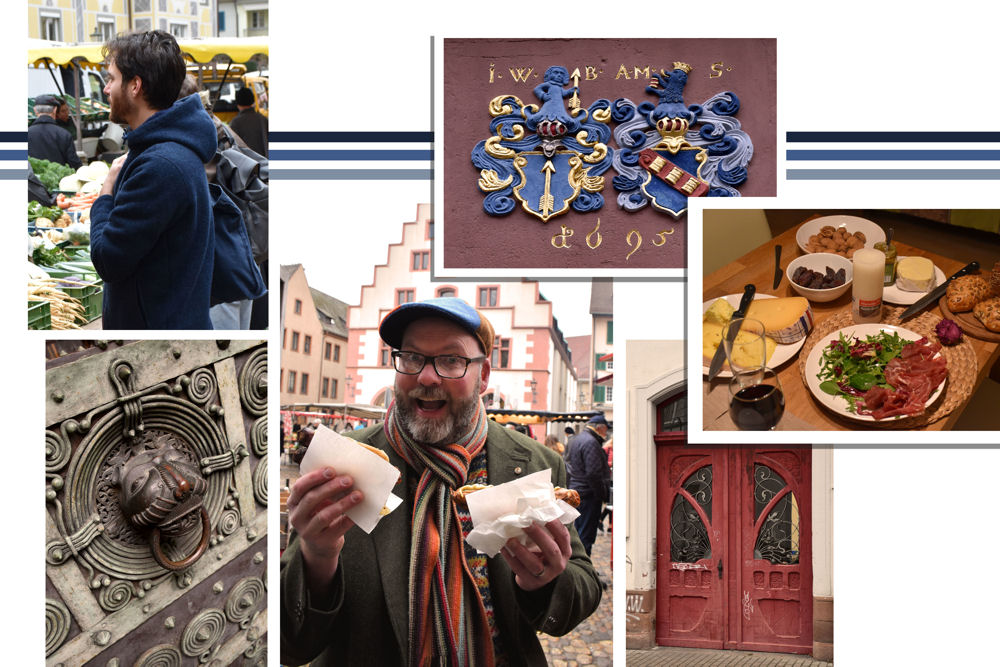 I loved visiting Meier's Wurst stand and eating a selection of cheese and meats for dinner back in our apartment.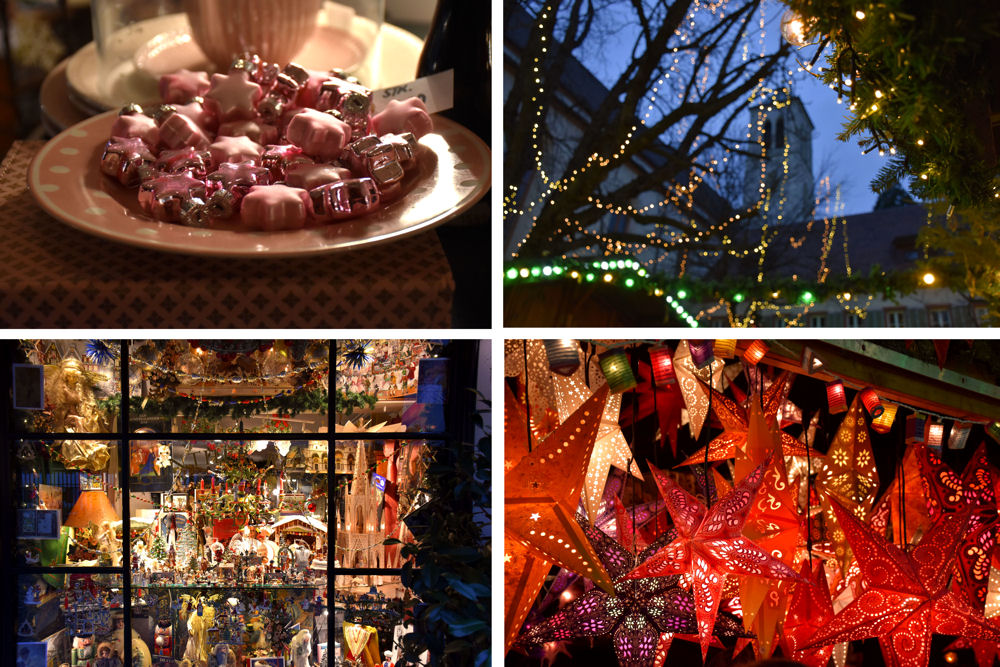 Some of my favourite after-dark images from Freiburg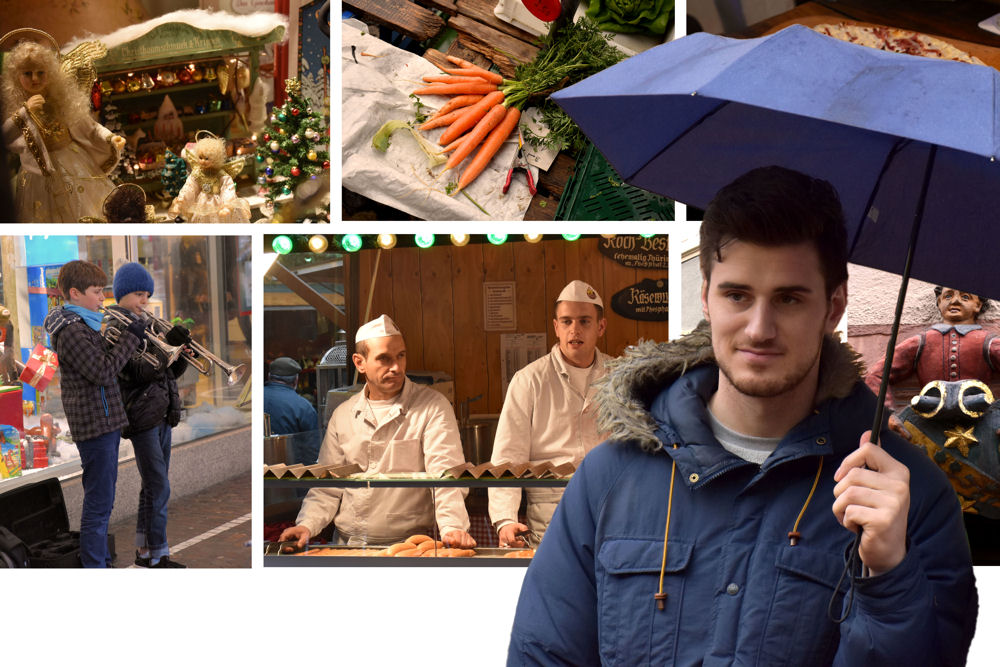 There were lots of buskers, but these two were very good at their carols.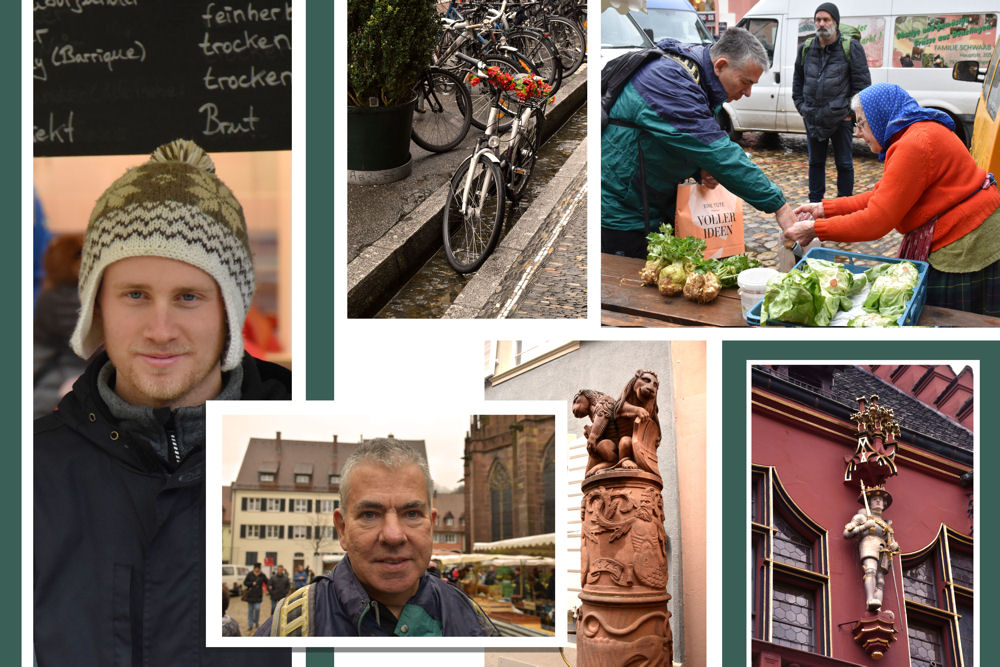 Sellers of schnapps and vegetables at the market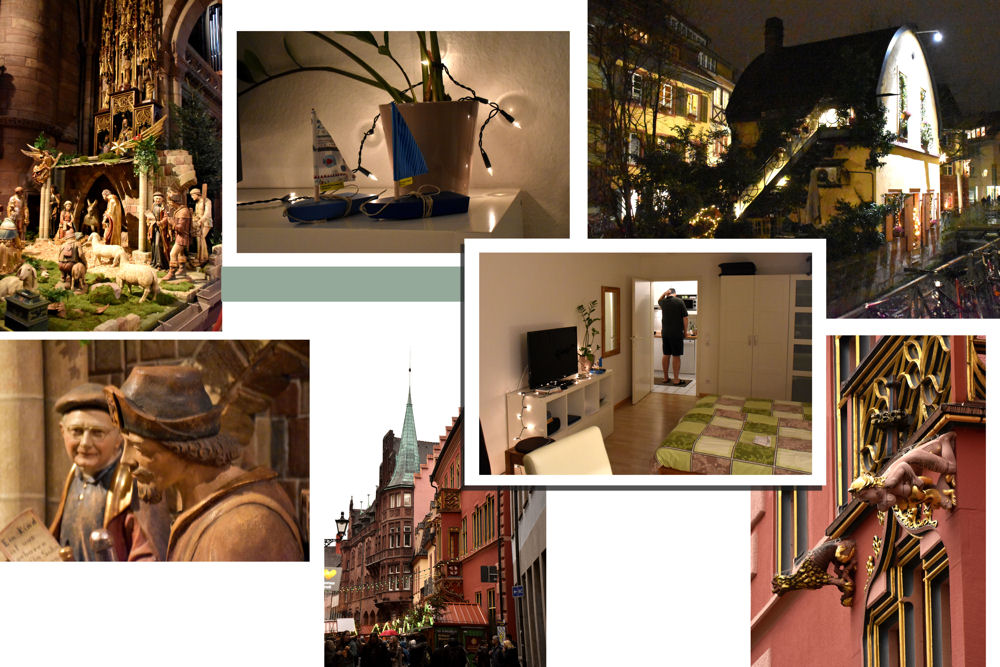 We bought Bächle boats for Nick's bingo card task, but there was no water, so our boats stayed dry.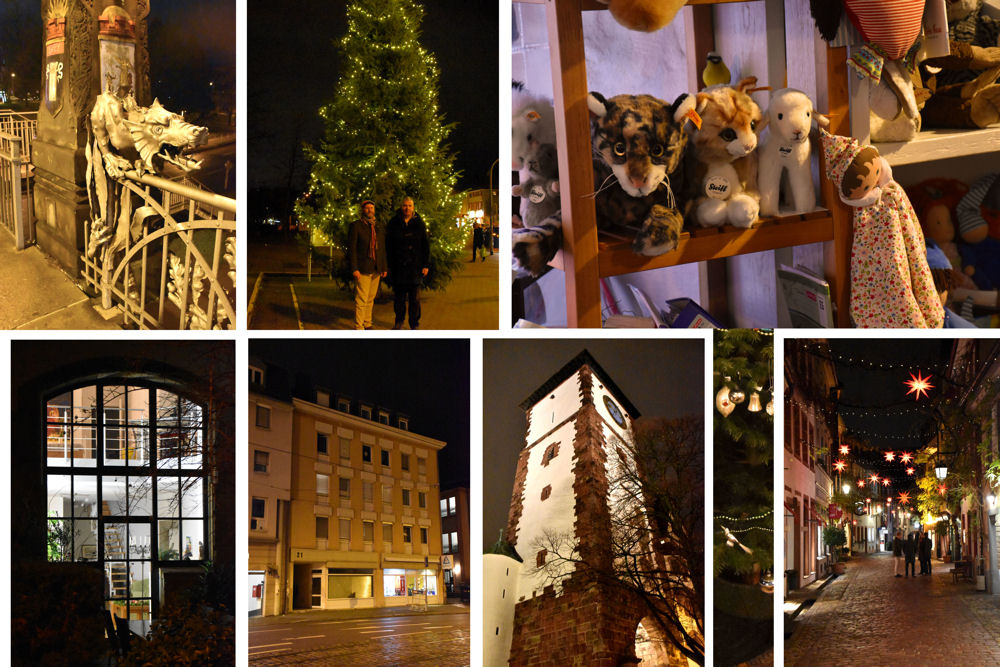 An evening walk led us to Art Nouveau bridges, the tree at Johanneskirche, cute stuffed animals, and the apartment where I used to live.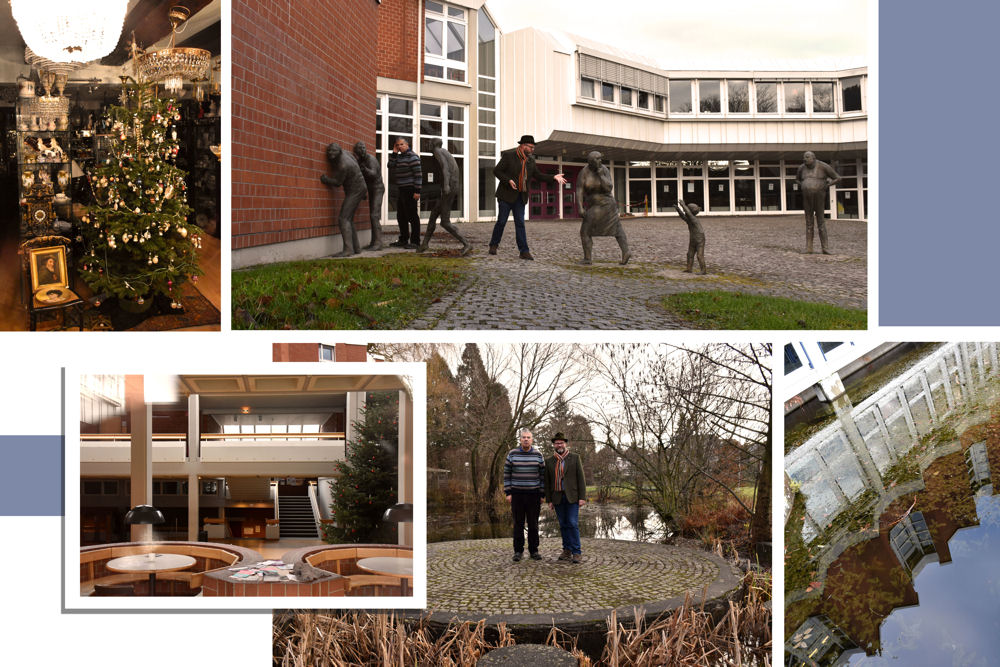 The music school where I studied for three years.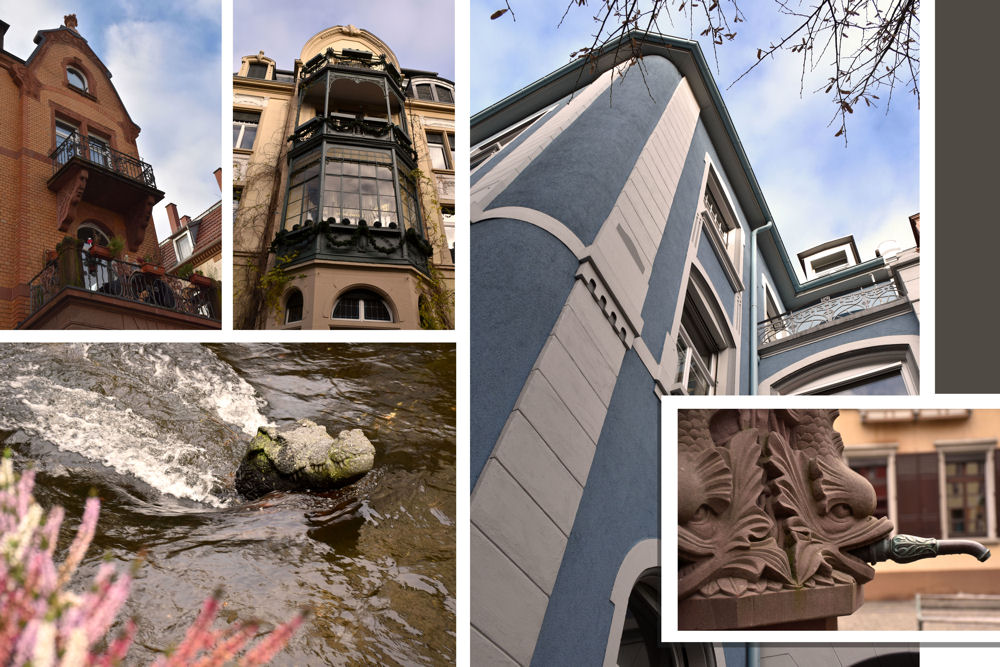 Getting a feel of Art Nouveau in the town and a crocodile I don't remember from last time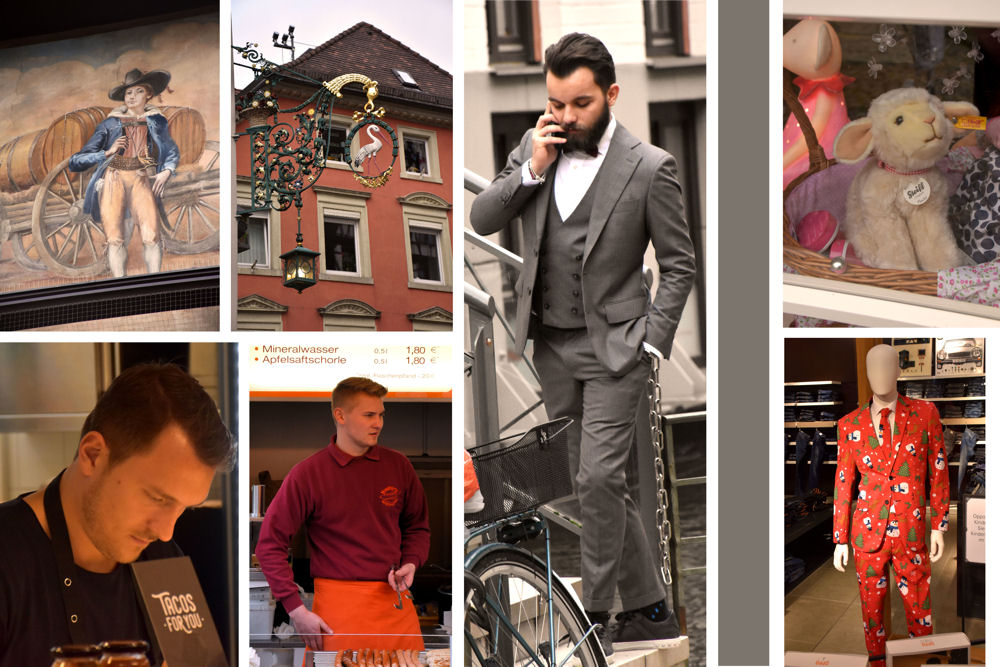 Hipsters have arrived in Freiburg. I would love to have that Christmas suit. Our taco seller is also shown.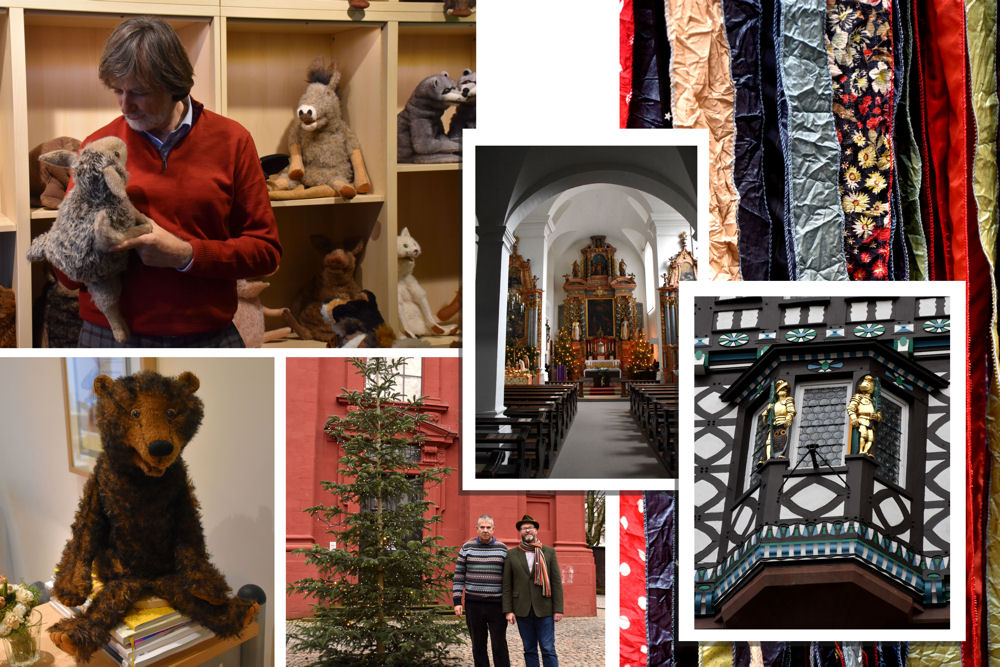 The puppet man makes his animals seem to come to life. I'd never been inside the red church before.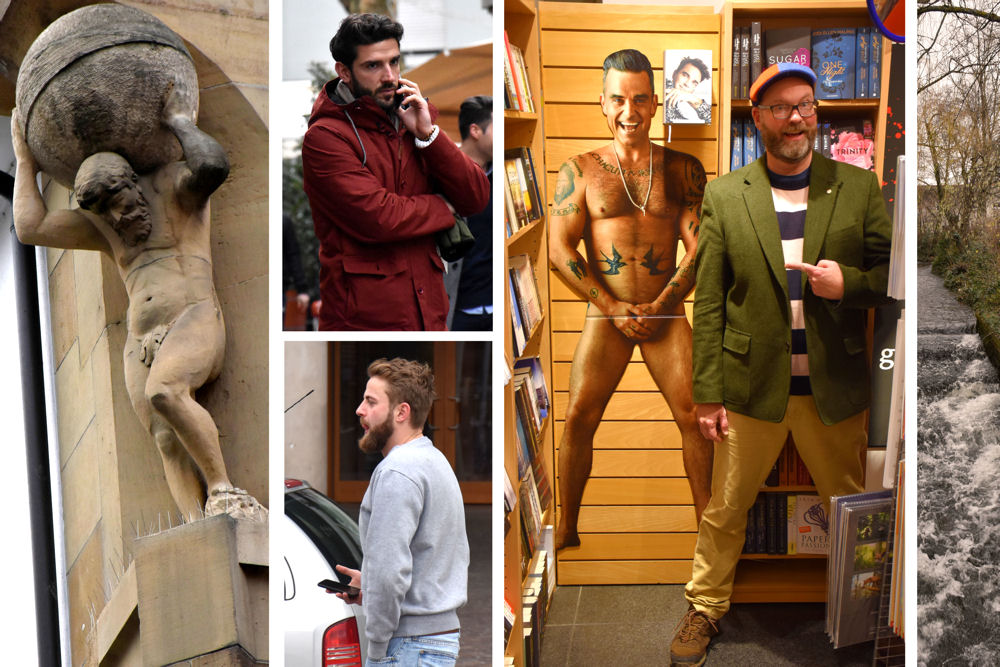 Art Nouveau, bearded cuties, and a chance encounter with Robbie Williams, whose near-naked photos used to be an obsession of mine.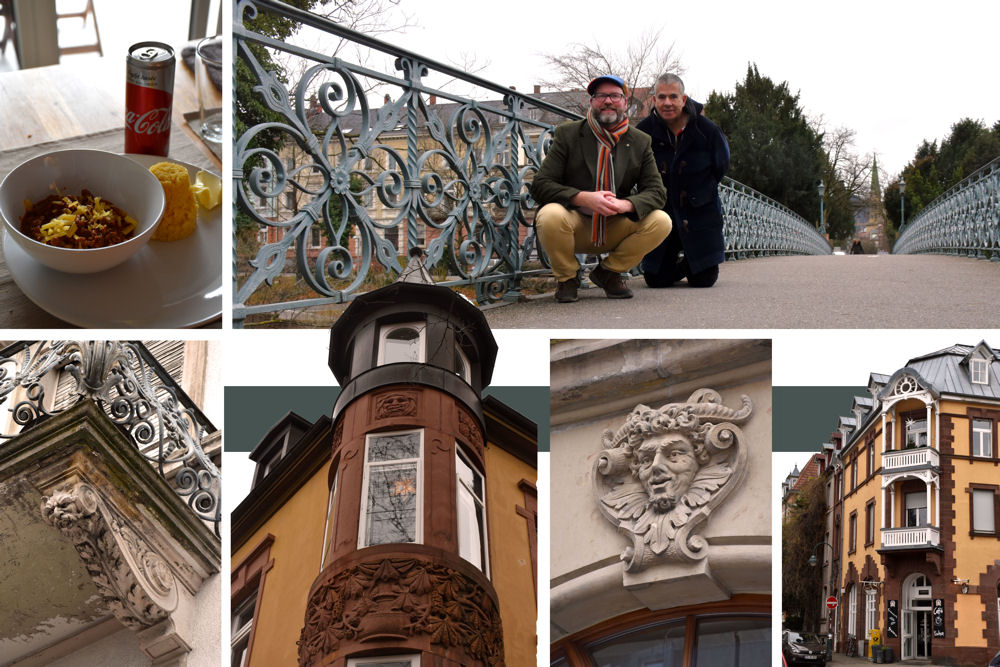 Nick made microwave cornbread to go with our chilli. The Wiehre turned up lots of cool houses.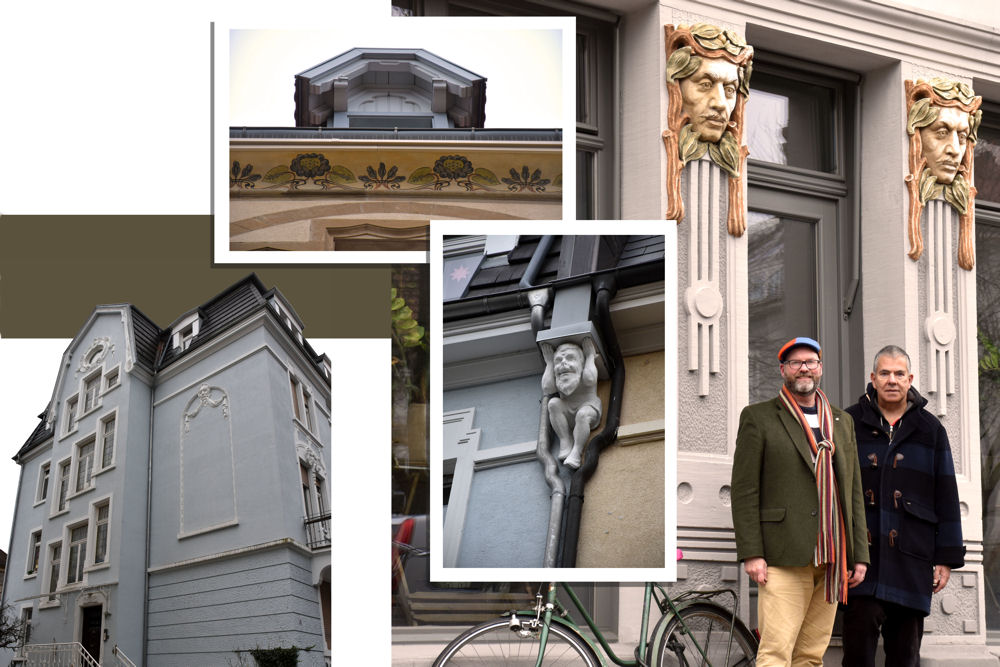 I can't believe I lived here for three years and never noticed this doorway. The blue house was where my good friends lived and where I spent many happy times.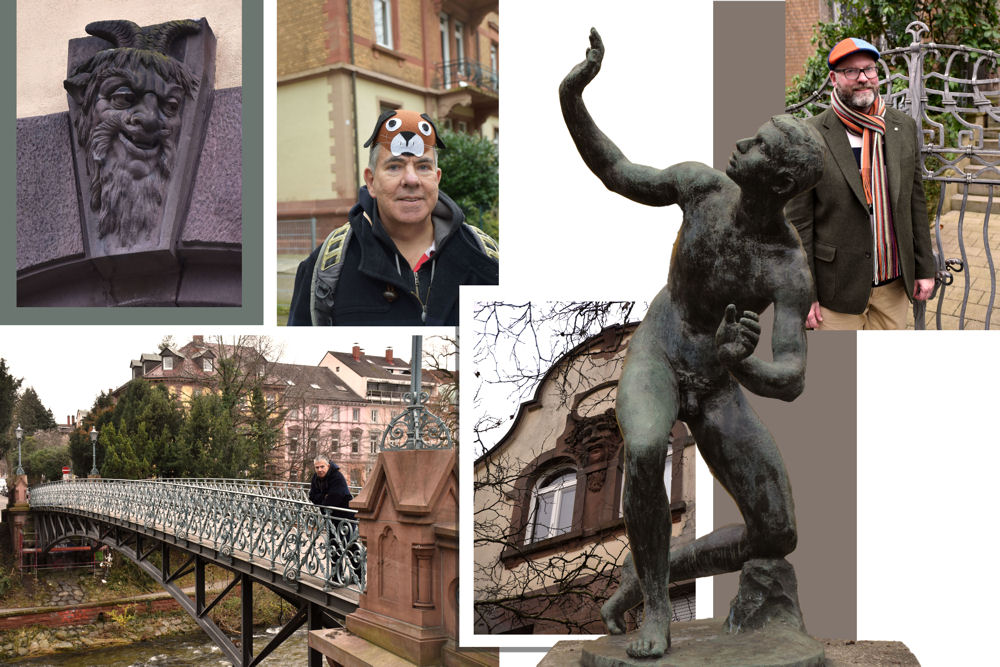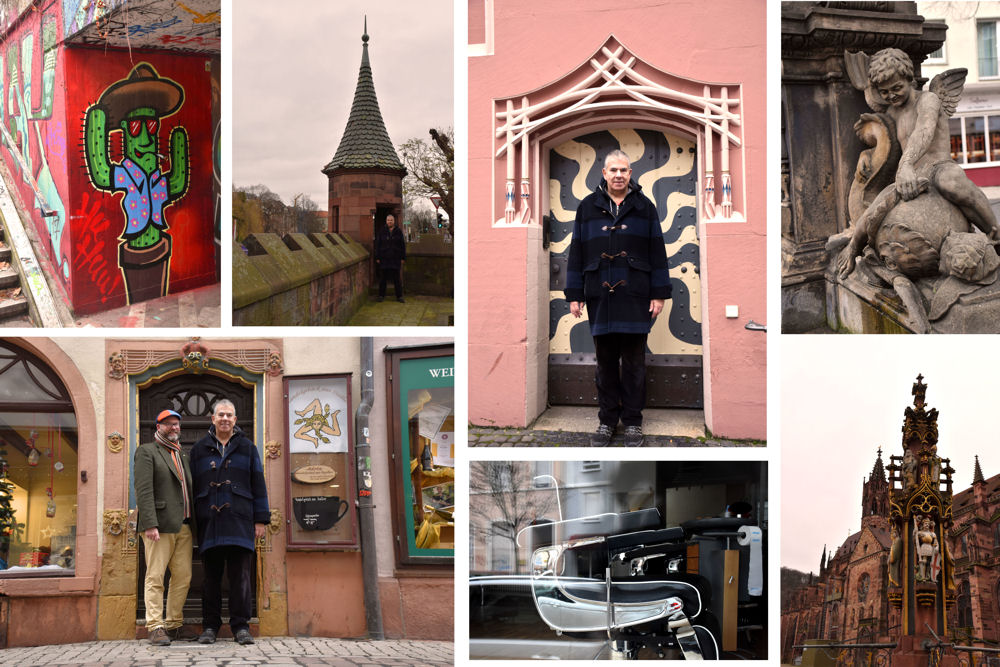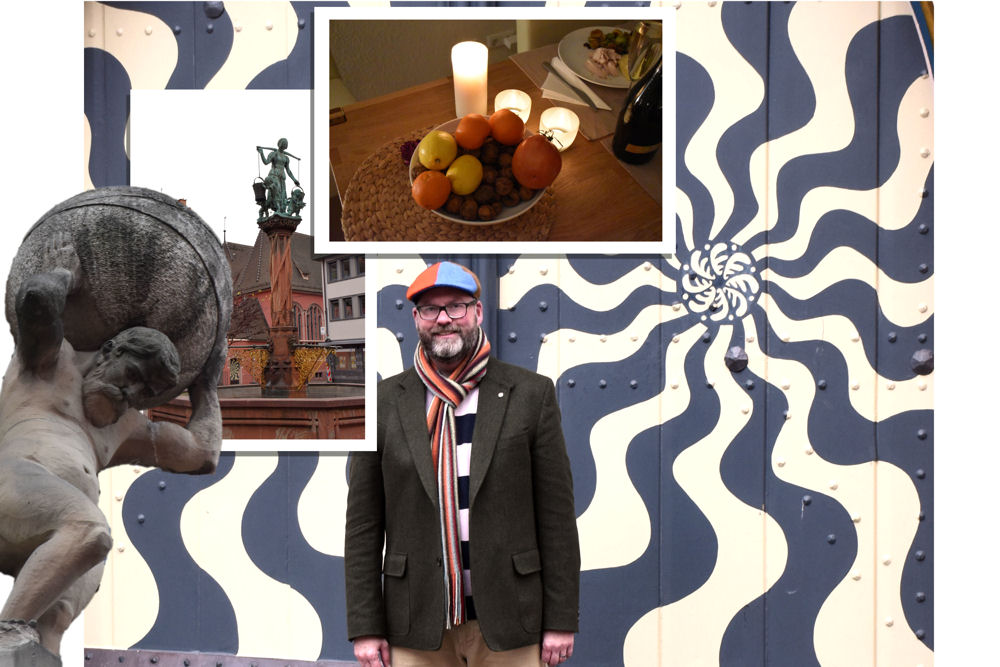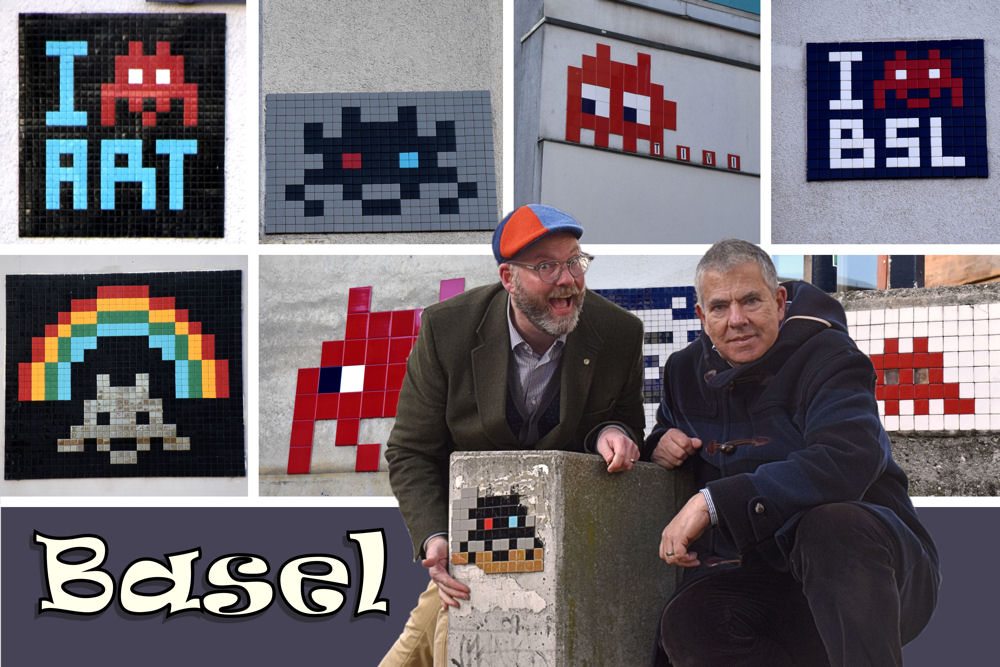 We love tracking down Invader's street art and flashing it with our apps. These are the ones we found in Basel. Click HERE to see some recent sightings in London and Paris and HERE for Ravenna.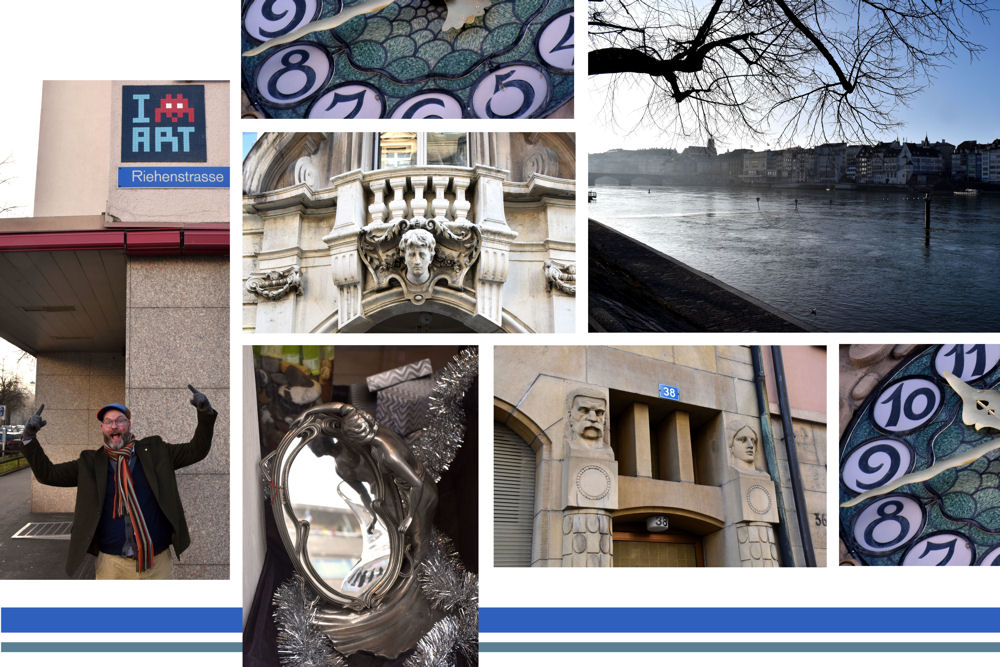 The first Invader we spotted, the Rhine, Art Nouveau wonders, and the Rathaus clock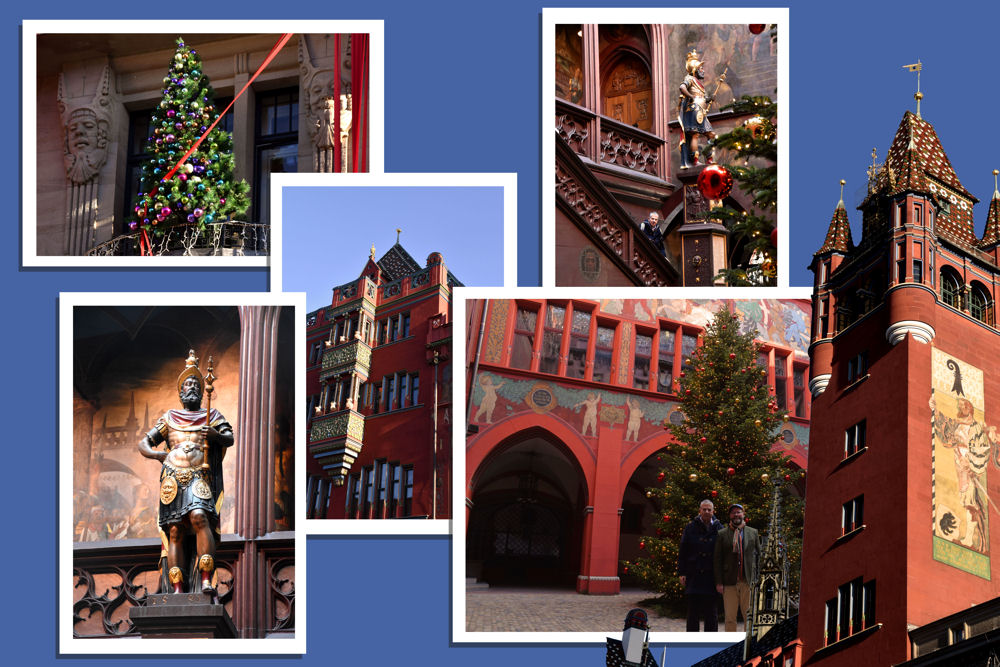 Basel's Rathaus on Christmas morning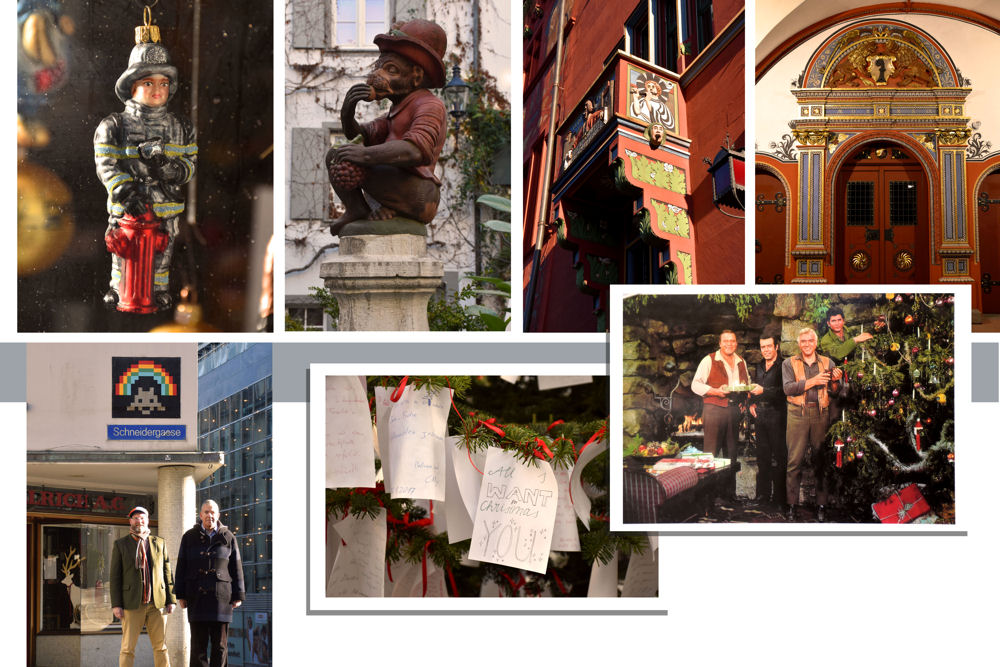 I needed a fireman for my bingo card. We also spotted a postcard with the Cartwright family and a wishing tree with wishes both sincere and silly.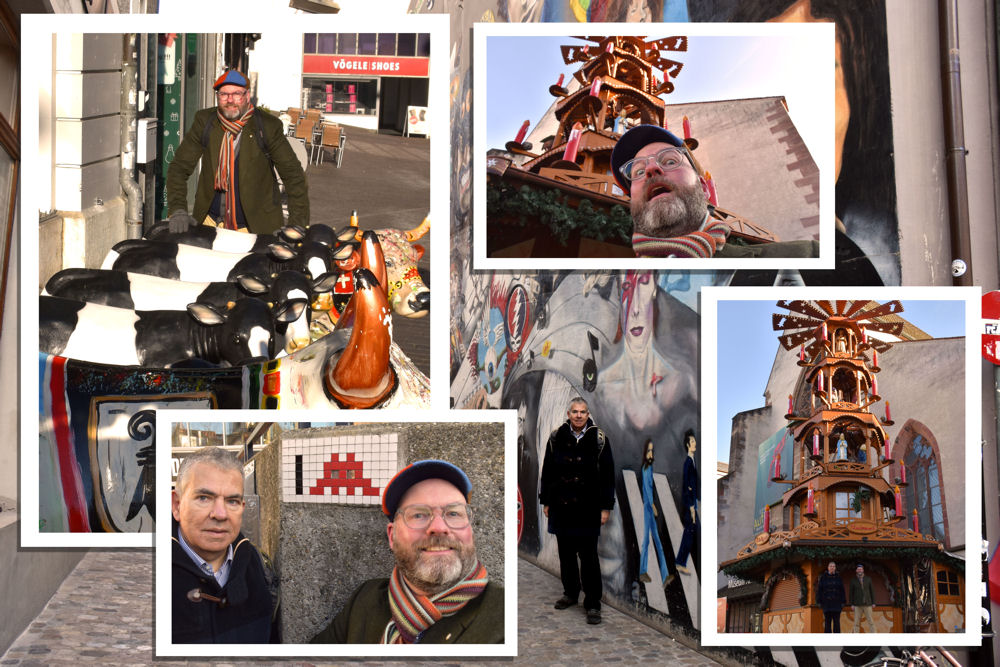 Lots of Swiss cows, a huge pyramid, musical street art (mainly British), and an unexpected Invader.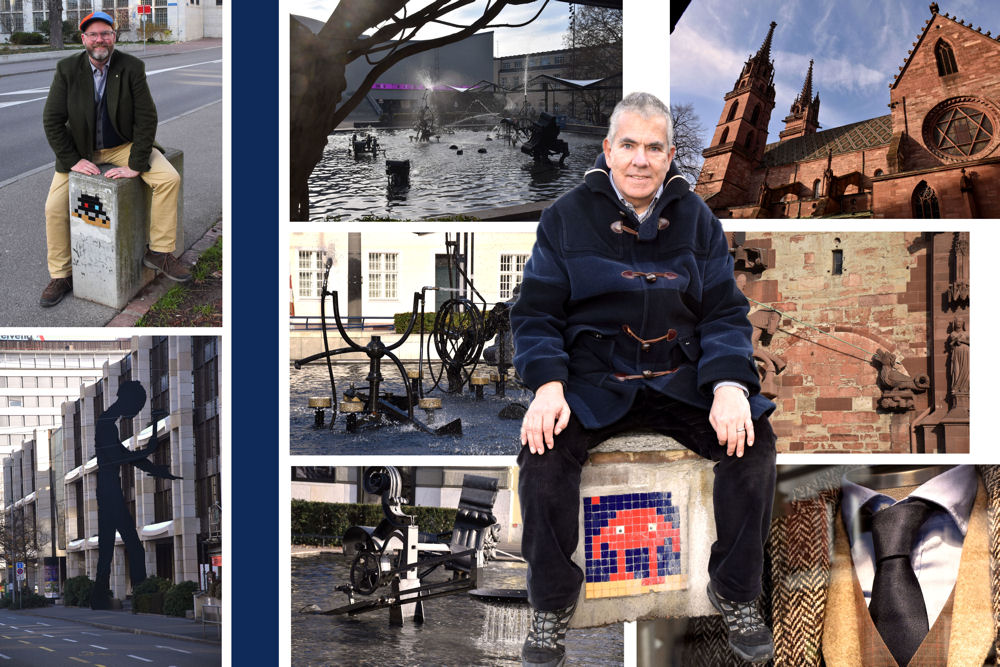 The Tinguely fountain (he was born here), the cathedral, the hammering man statue, and some covetable fashion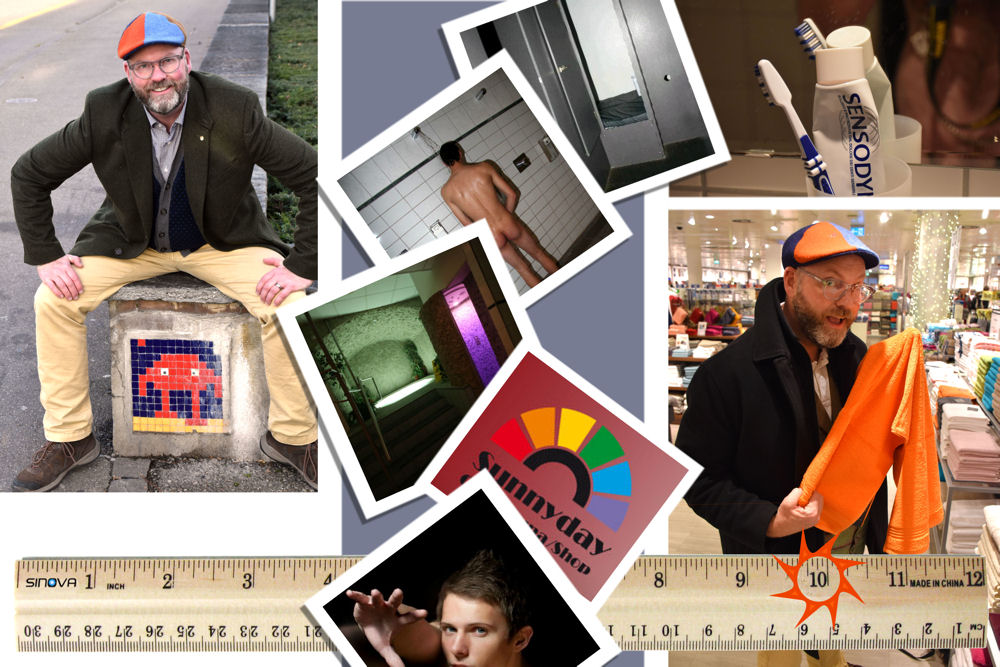 Tribute to Sunnyday sauna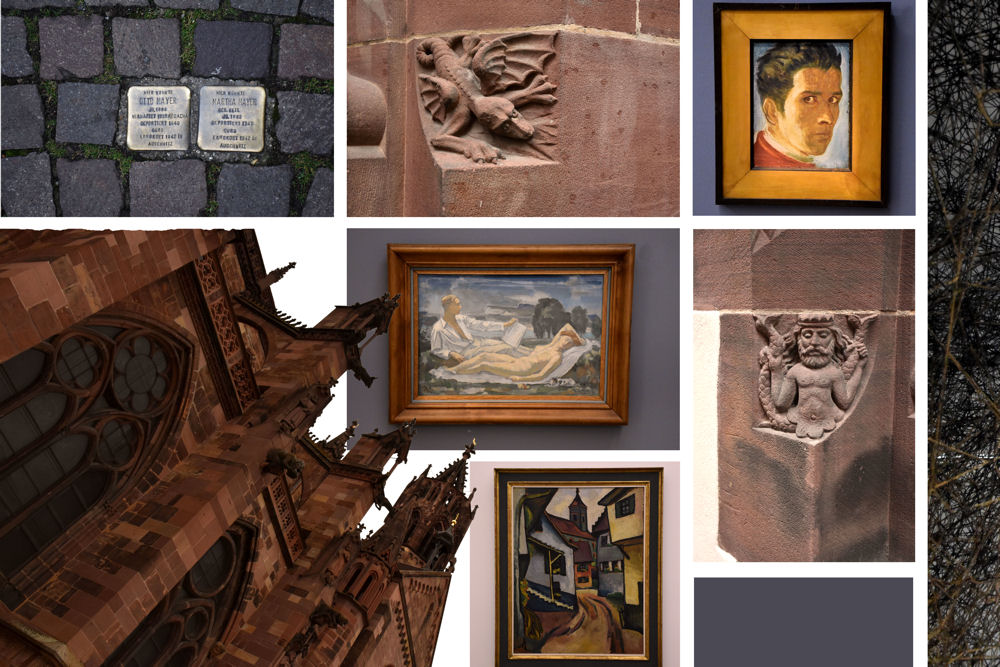 Back in Freiburg, our seven-Euro museum pass gave us access to five museums. I'd never noticed the memorials to Holocaust victims before, on the pavement outside their former homes.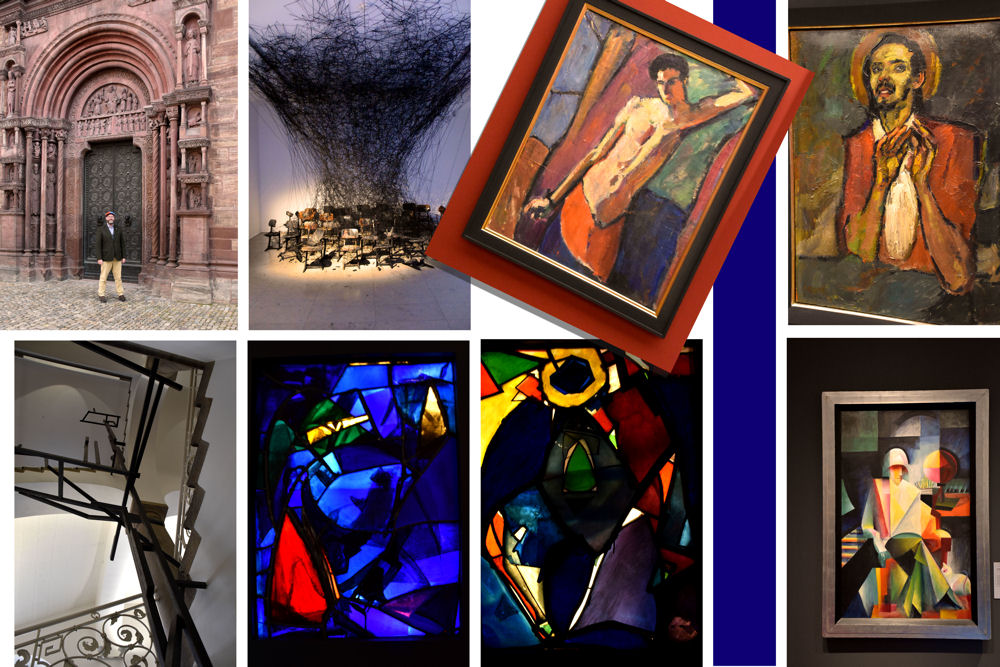 The string and chair art we'd seen on our last trip - still effective - and most of the other art was part of a 20th-century exhibition based on the colour wheel. It's always nice to find a new Saint Sebastian among all the Renaissance annunciations.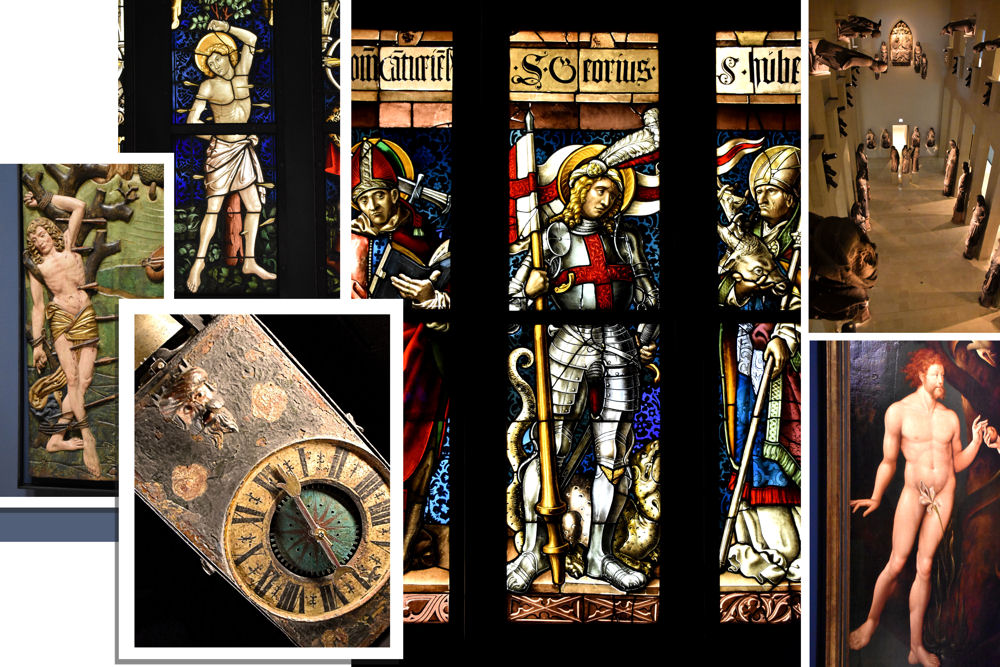 At the Augustiner Museum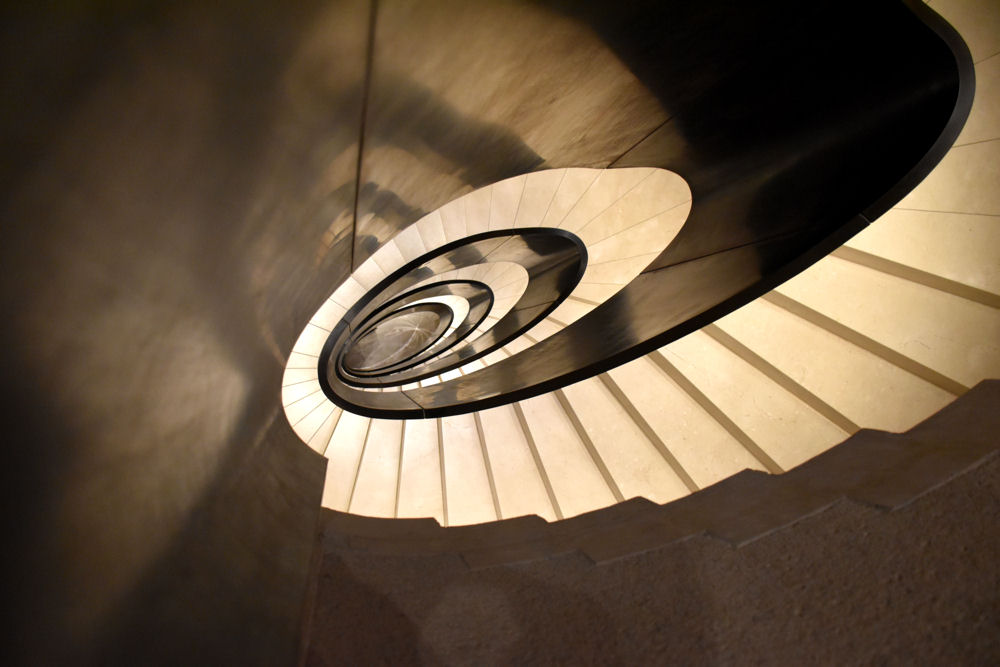 The stairwell of the Graphic Art Museum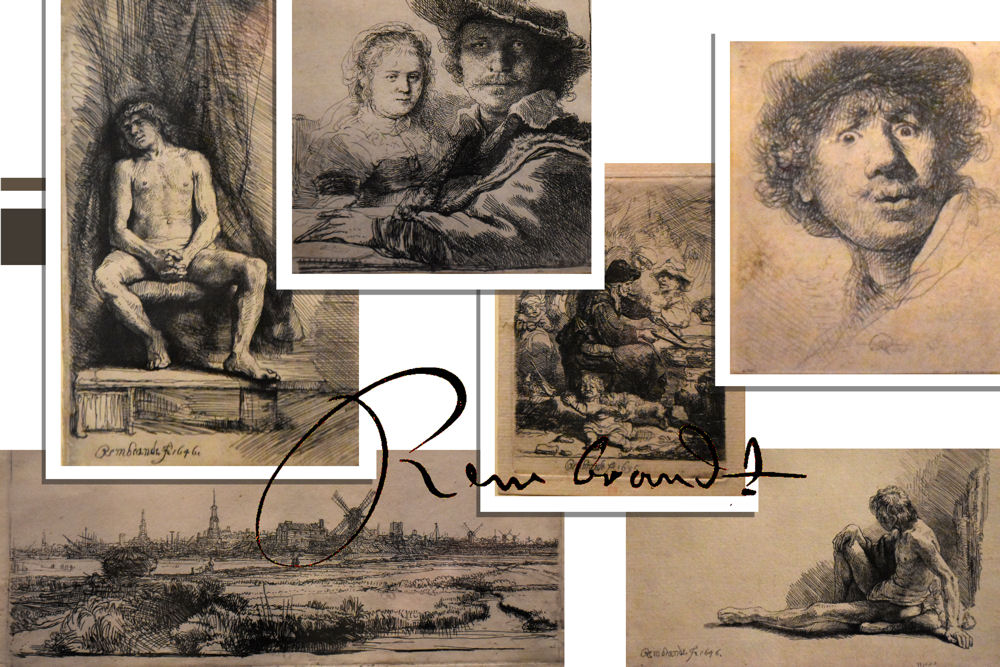 There was an exhibition of Rembrandt's etchings. They were tiny, but these were captured with my zoom lens. The two at the top are self portraits. He used to draw himself with different moods, costumes, and expressions.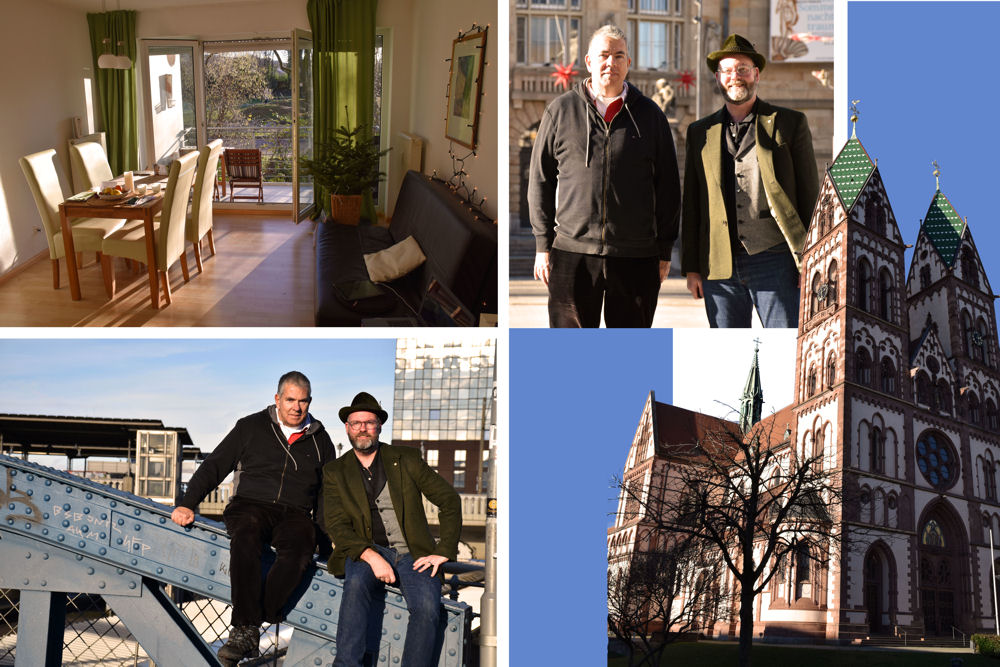 Airbnb served us well with this sunny apartment with a balcony. The local students sit on the blue bridge in summer, so we thought we'd join them. My whole time in Freiburg, I never went to this church. .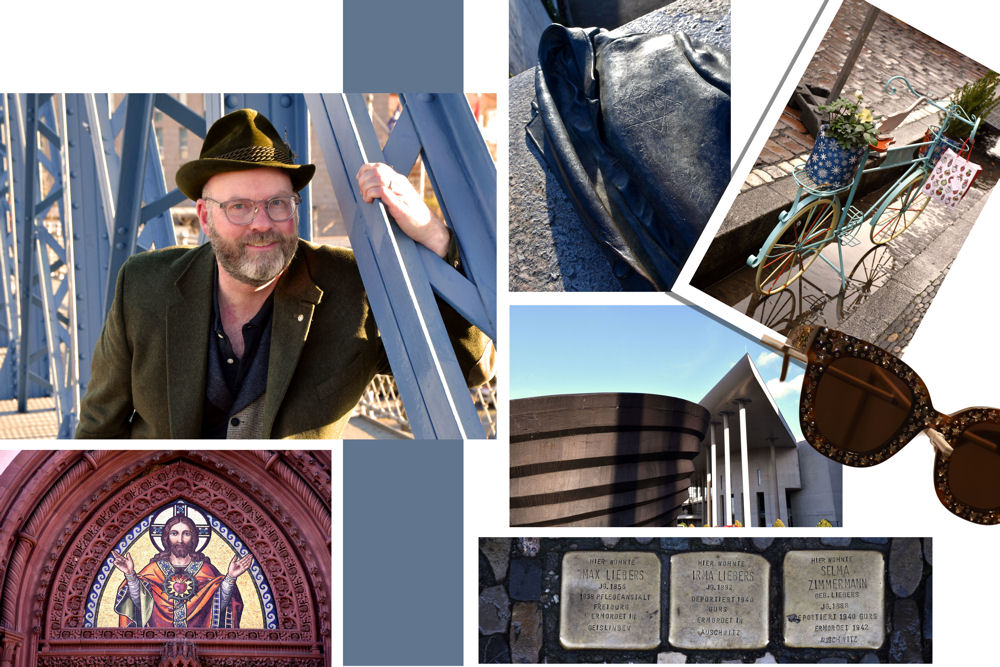 The bridge, more wartime remembrances, and some cheerful art and fashion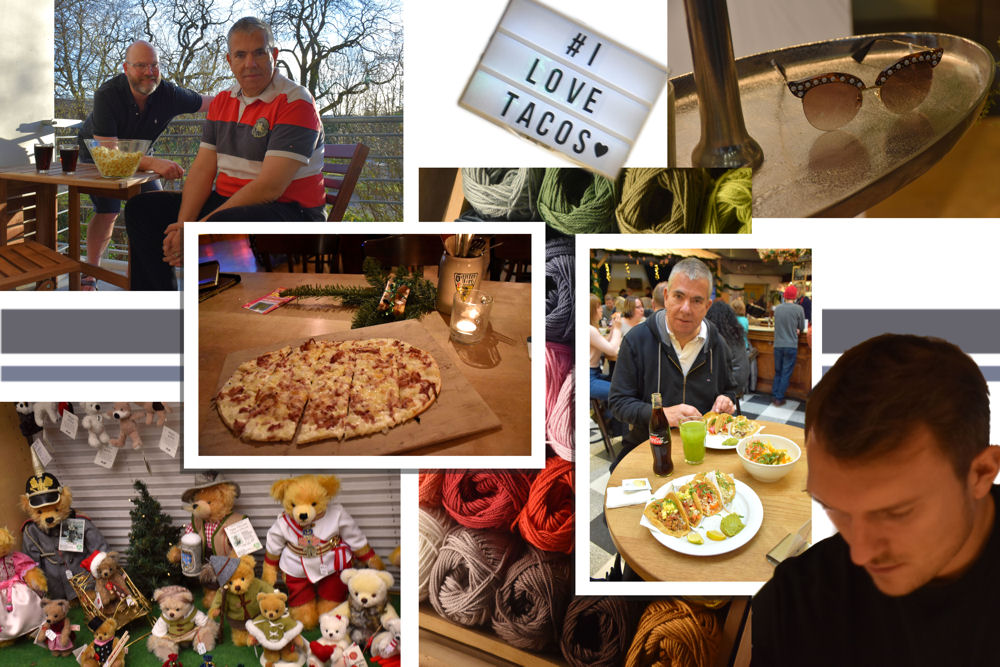 Popcorn on the balcony, tacos from Markthalle, and flammenkuchen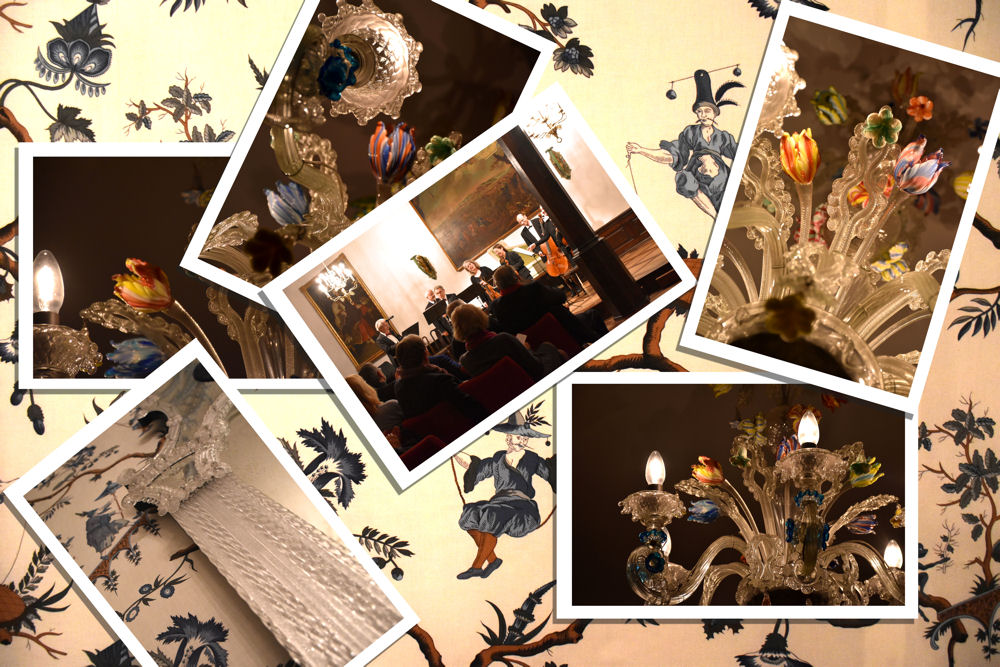 We went to a concert at the Altes Rathaus. It turned out to be the same group we saw last time. We discovered a new room with chandeliers and wallpaper that were gifted from Padula (or elsewhere in the Veneto).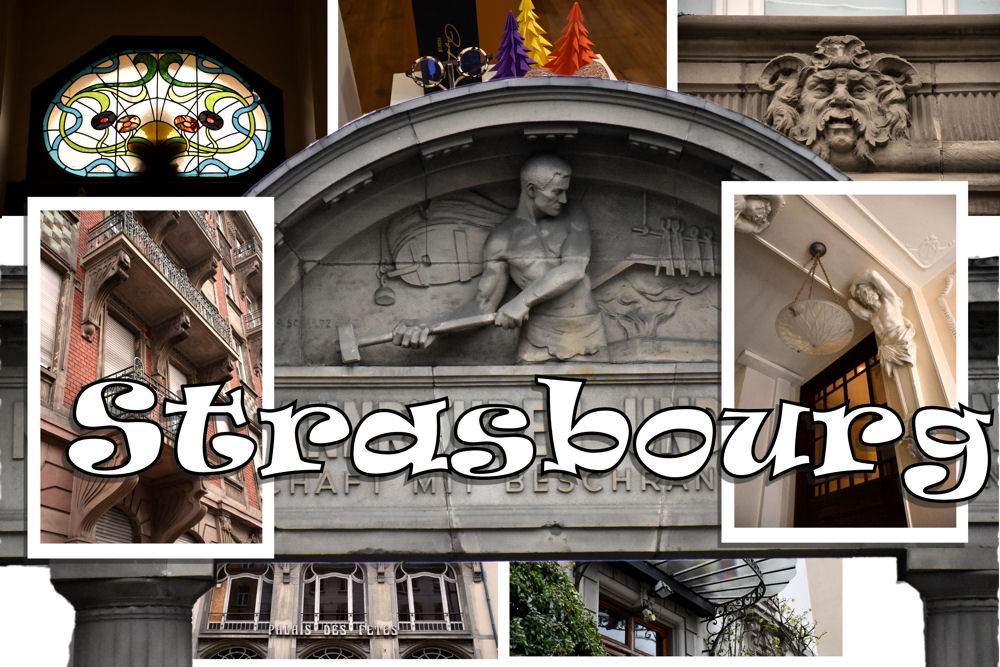 Strasbourg was full of Art Nouveau buildings. Our last search was in Turin.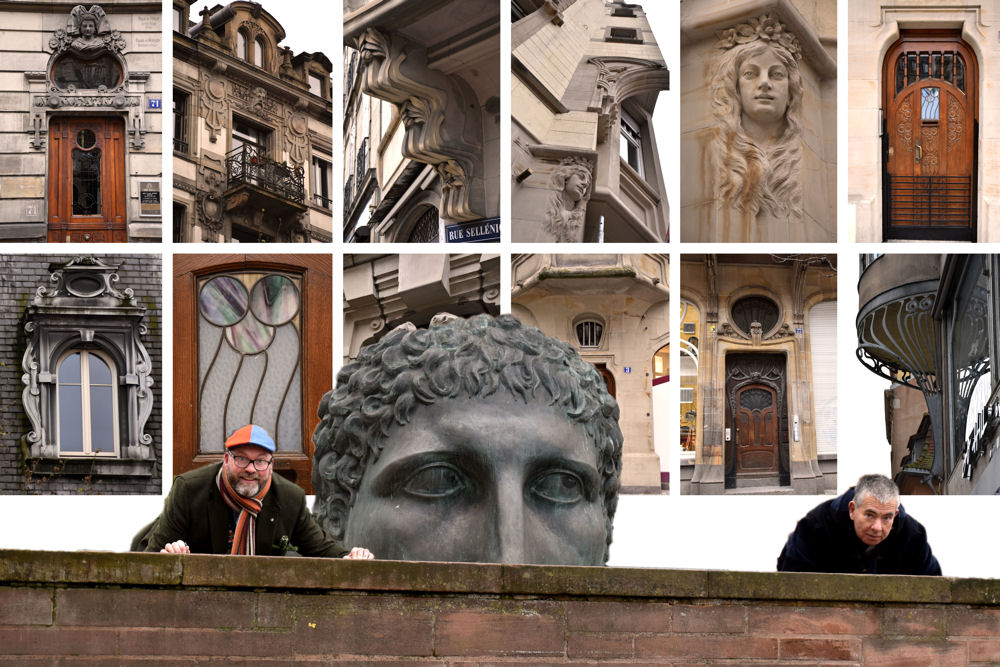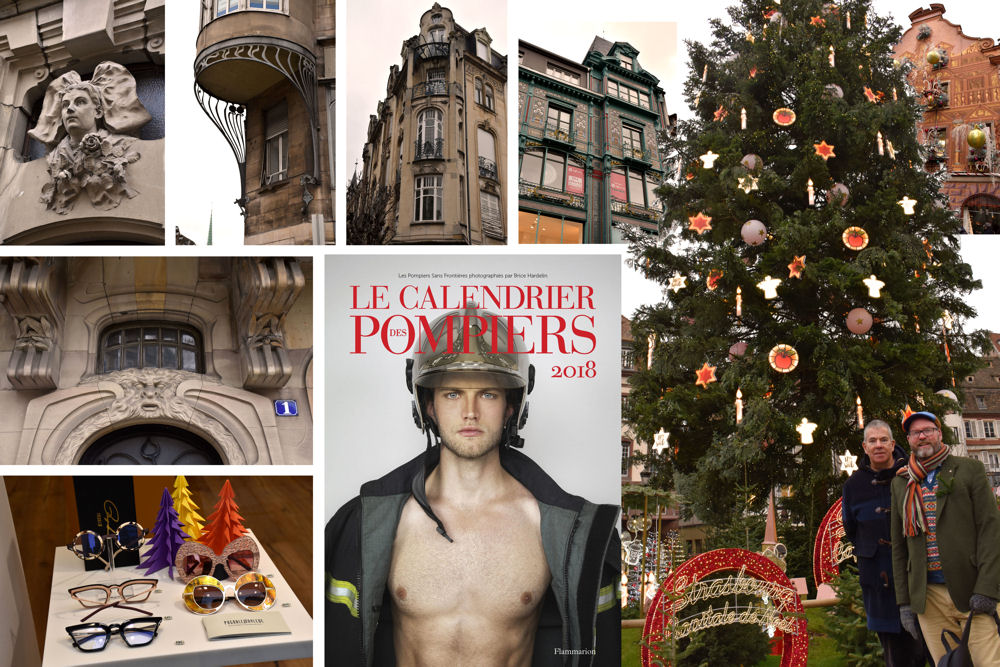 Strasbourg sells itself as the Christmas capital of France. The markets are there longer than in Germany.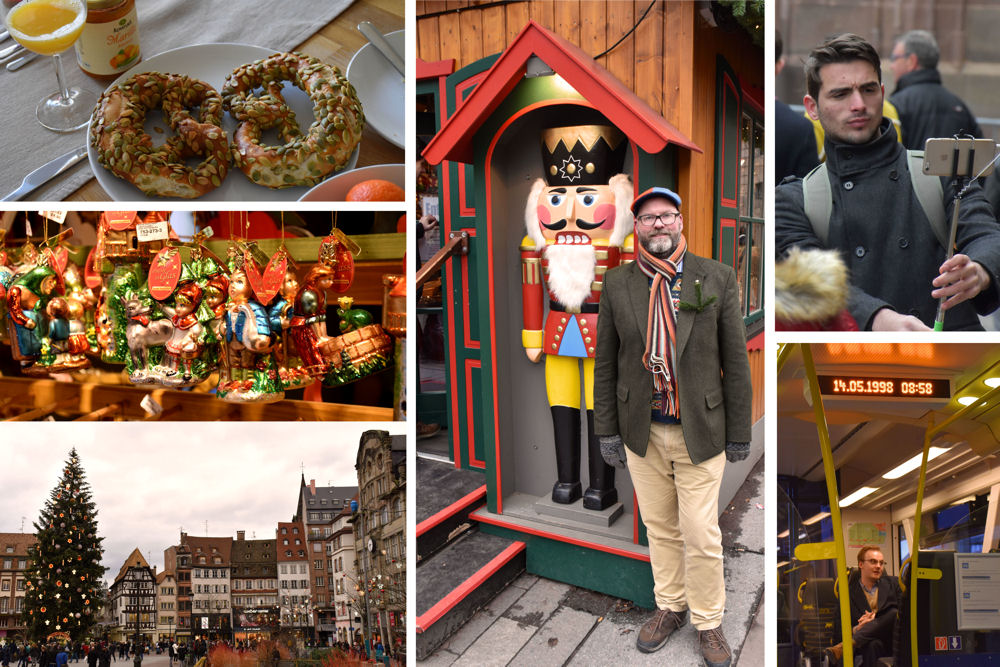 We bought a Hansel and Gretel ornament at the market. See the rest of our collection HERE. We also travelled back in time to 1998, the year we met!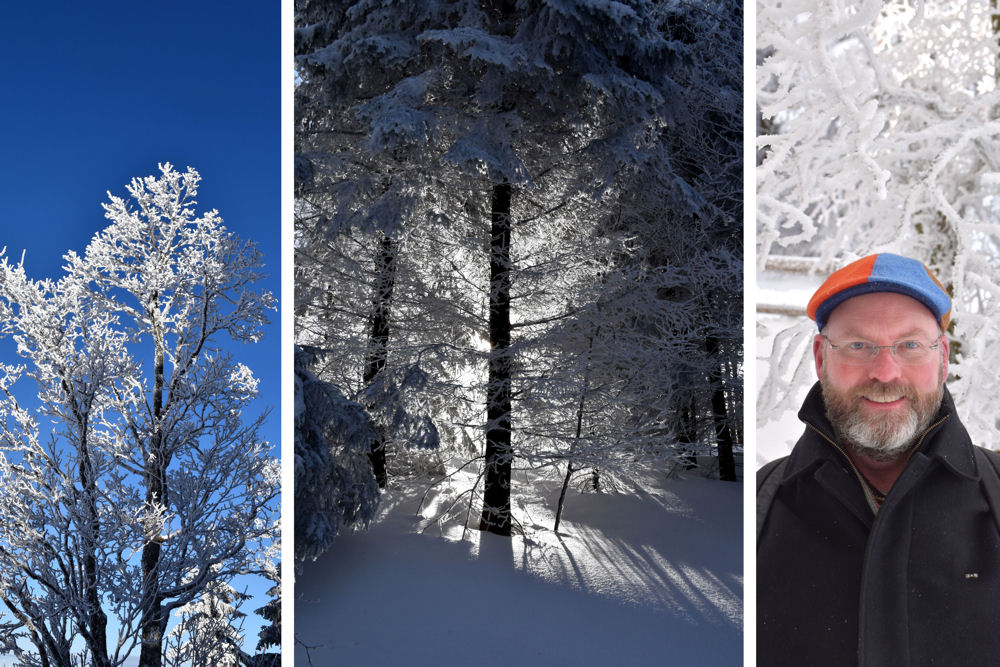 Beautiful snow scenes on Schauinsland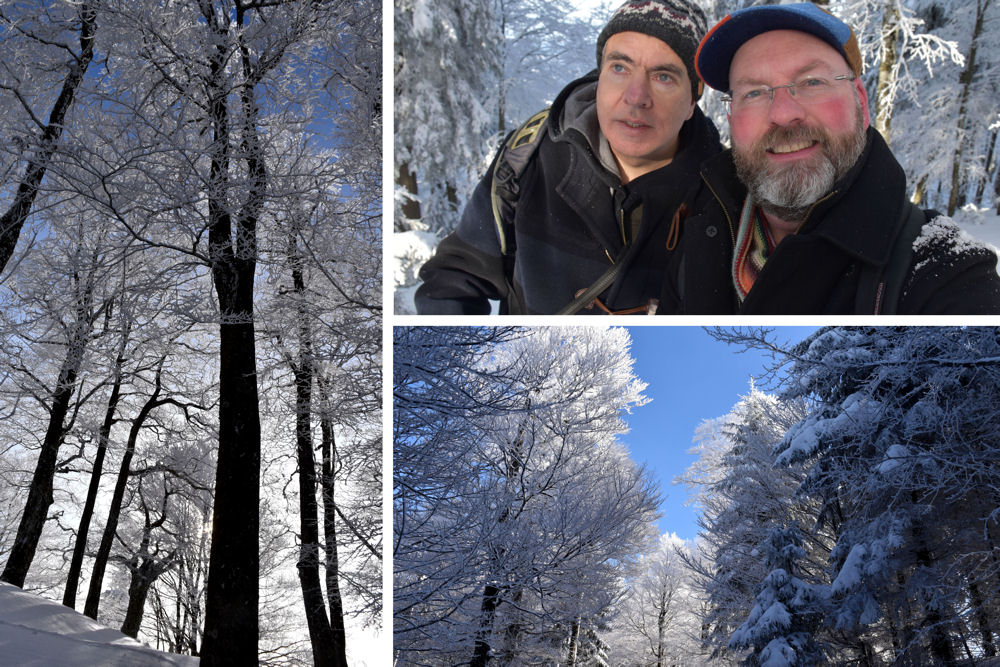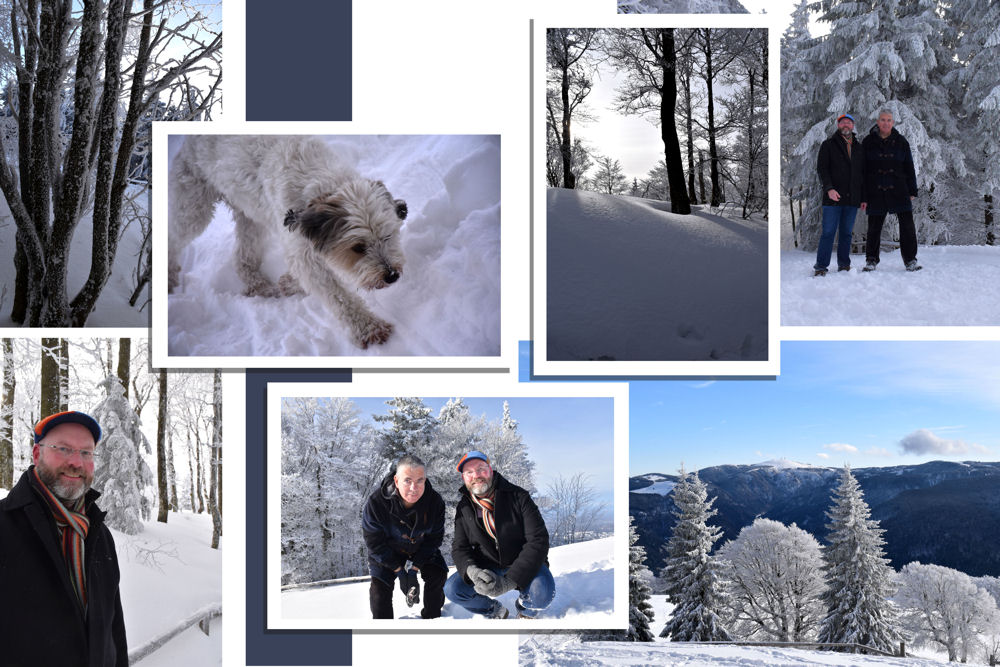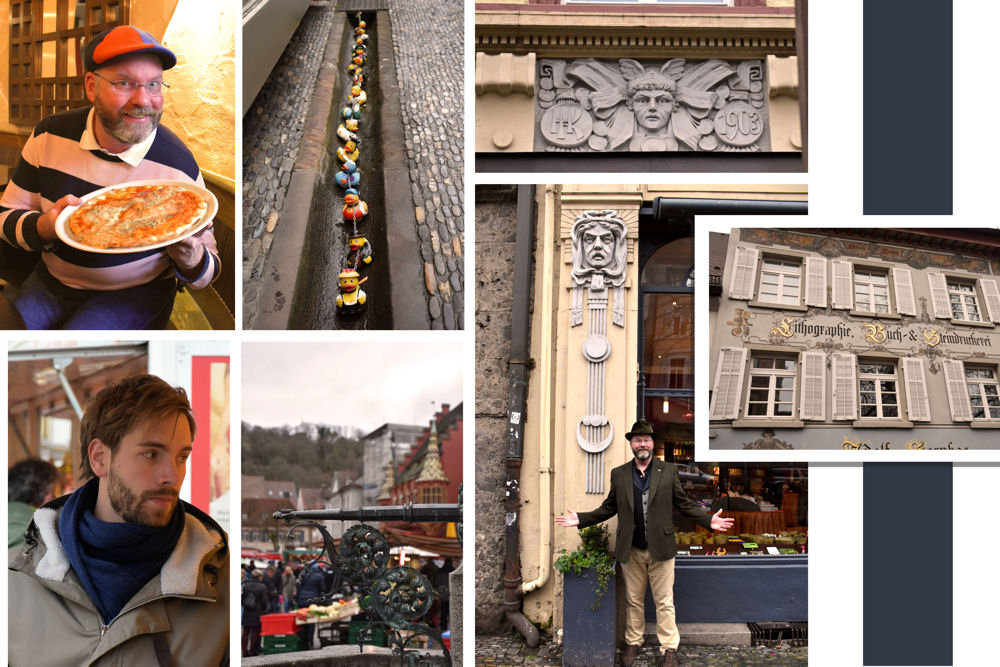 After visiting Schauinsland, we had lunch at Bella Italia and spotted new Art Nouveau architecture. I probably passed this a hundred times and never noticed it before.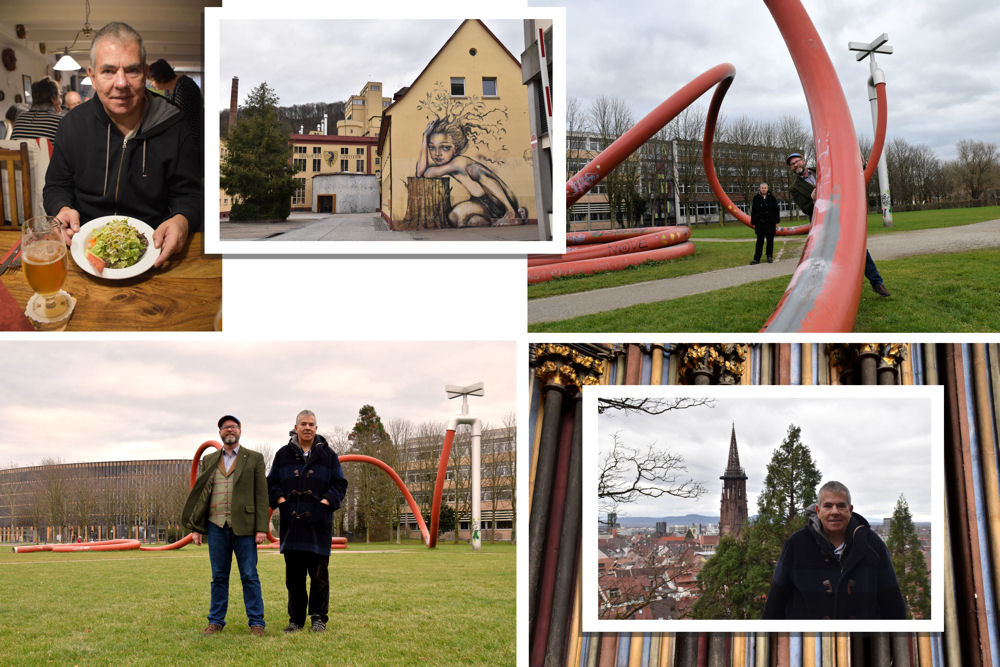 Nick loved the salad at Gasthaus zum Kranz. Our walk took us past the Ganter brewery and we made a trip to see Claes Oldenburg's water tap.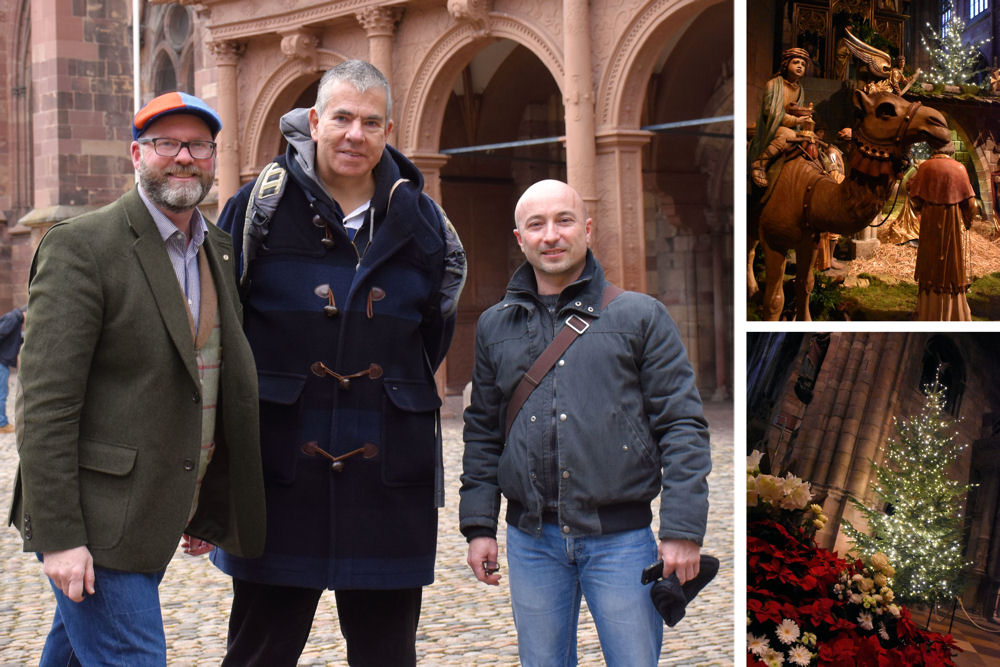 As we did last year in the Basque region, we met up with old friend Thierry on New Year's Day.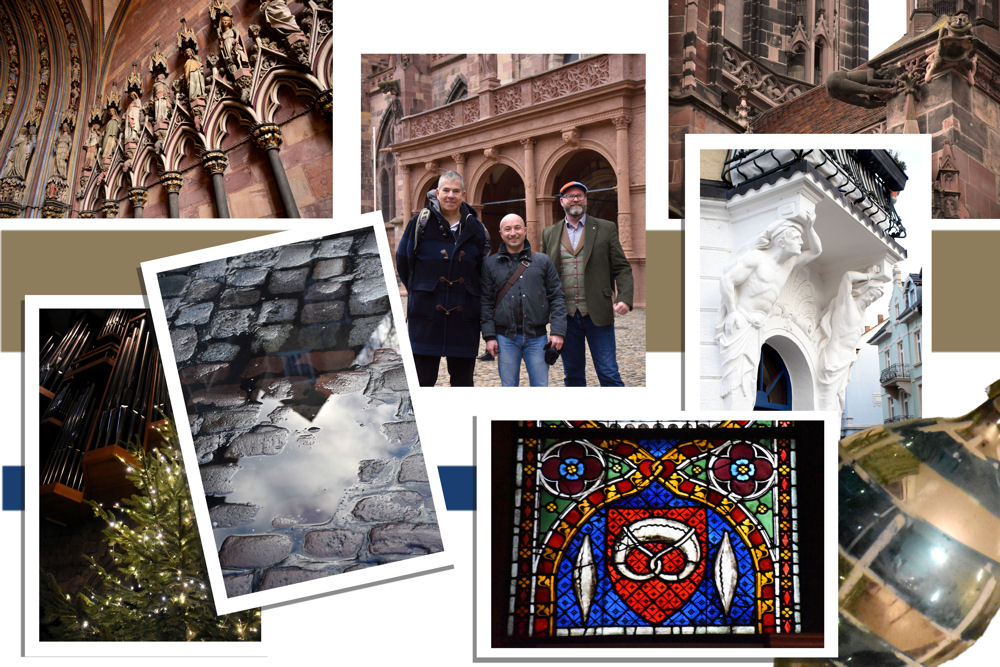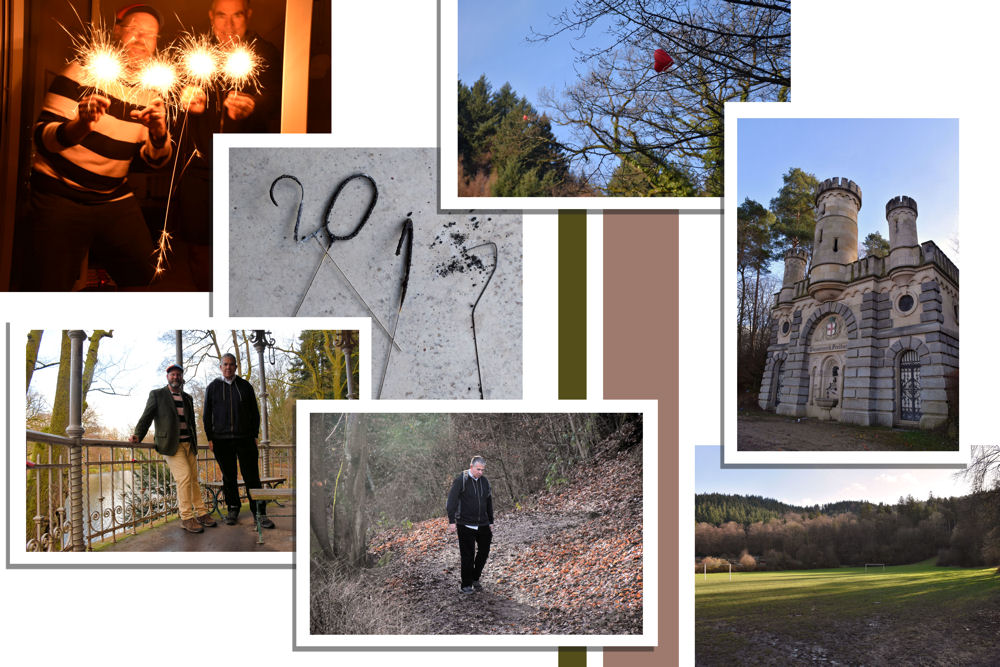 We symbolically burned 2017 sparklers and took a walk near Sternwald and Waldsee.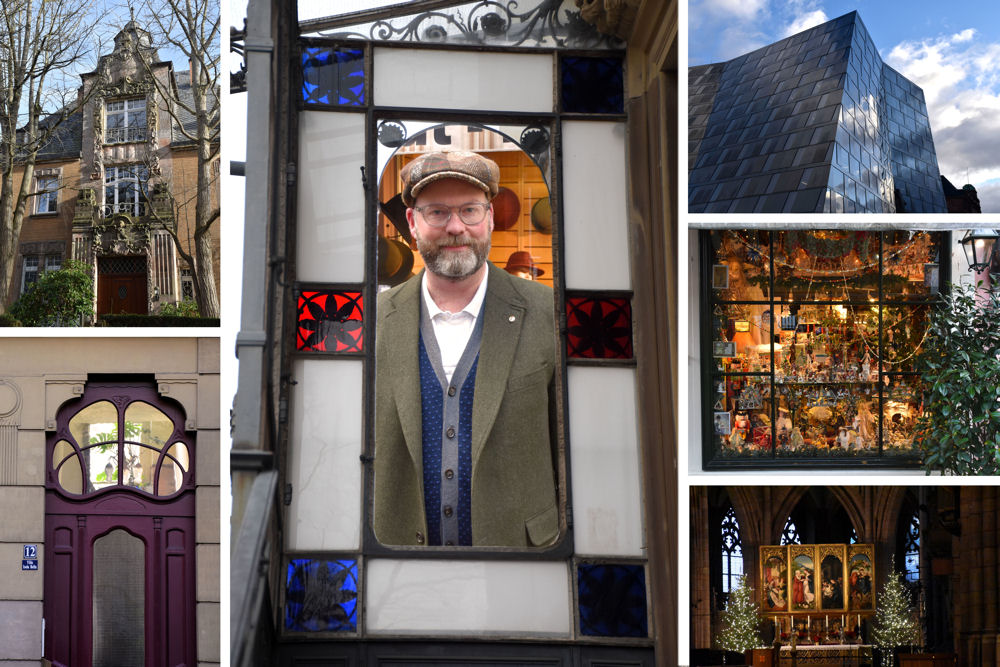 Art Nouveau, my new hat, the new university library, my favourite Christmas shop, and the cathedral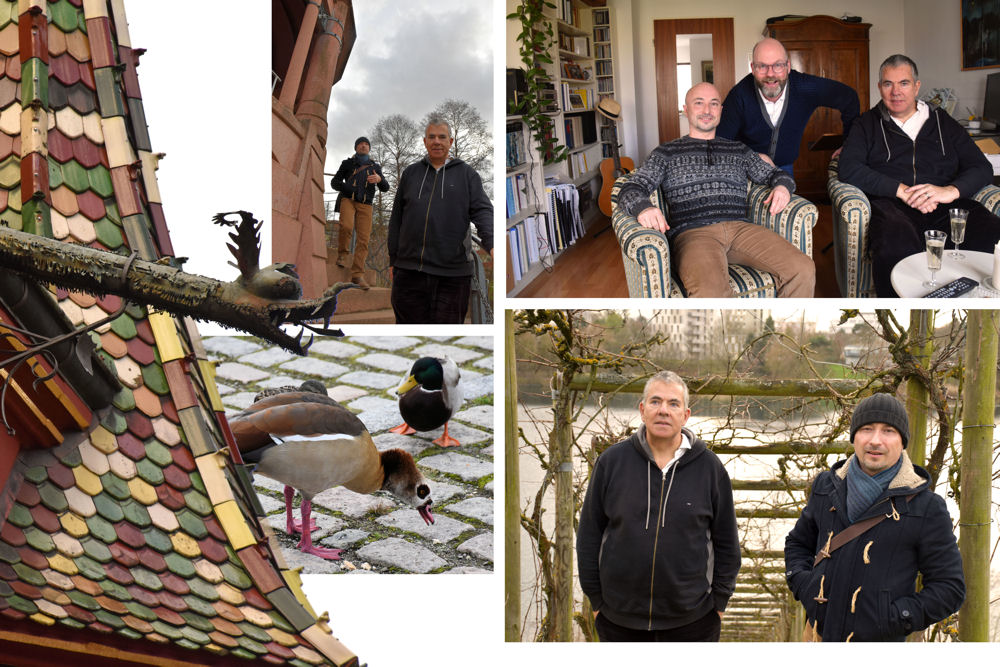 Thierry invited us to a multi-course French lunch at his apartmnet, complete with a cheese course. We walked around the lake that is "full of sunbathers" in the summer. (Book flights now).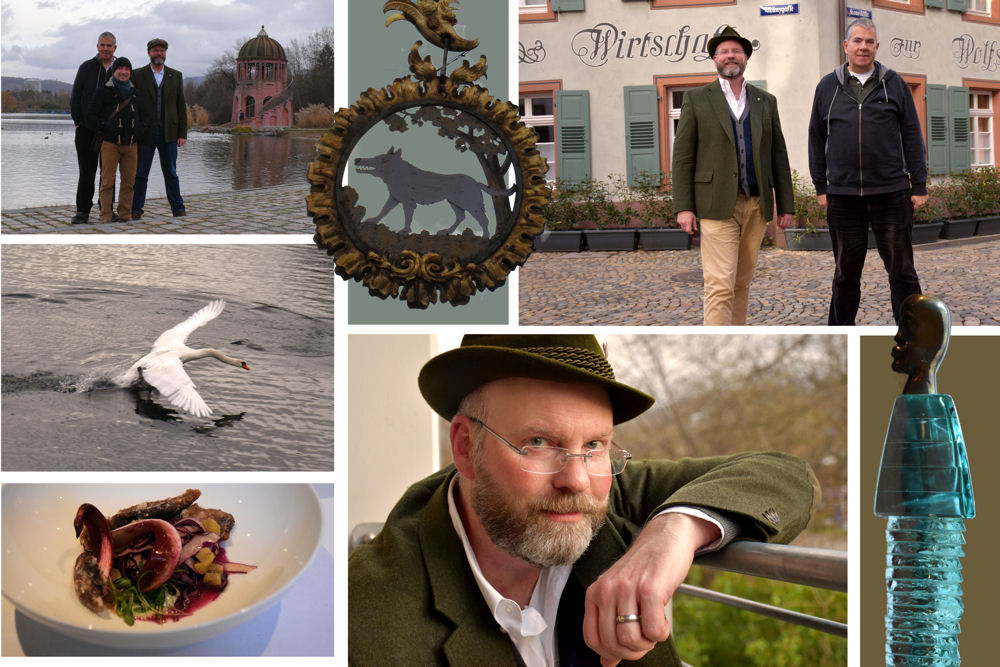 Bad weather cancelled our return flights, so we got a bonus extra day in Freiburg. We returned to Wolfshöhle, for a splendid surprise tasting menu.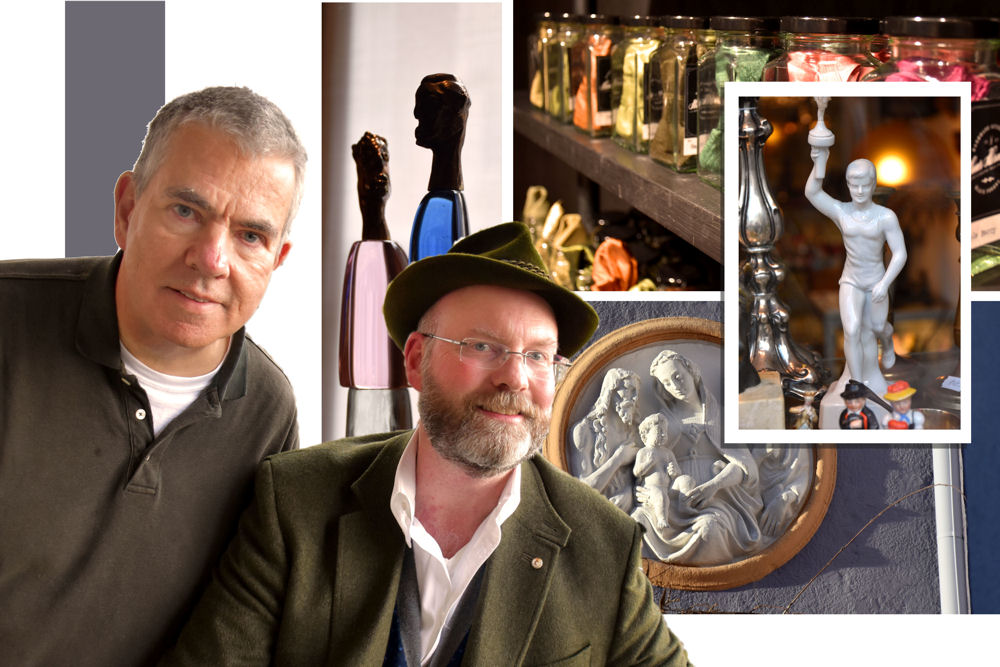 Our final day, we did a bit of shopping and wandering.