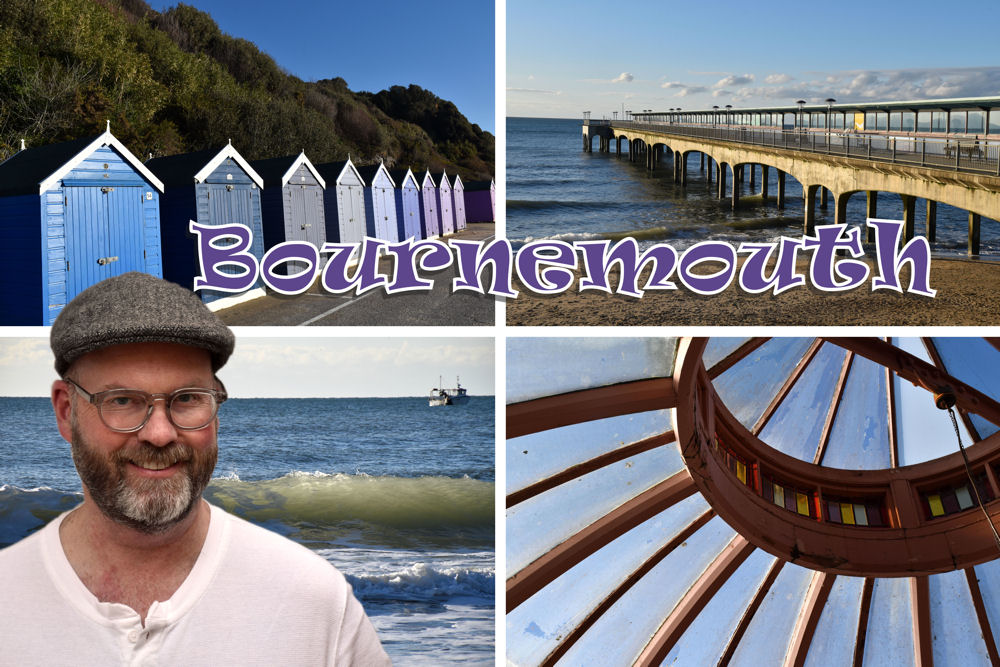 After a month with no camera, it finally came back from repair and we went to Bournemouth for the morning to celebrate.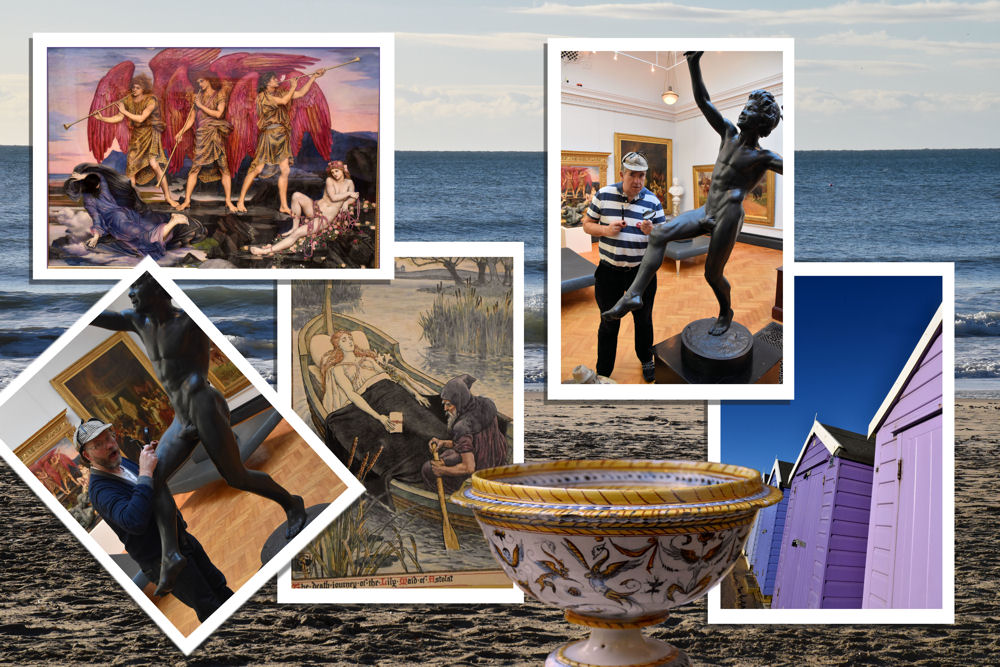 The Russell-Cotes gallery always has things to look at and we enjoyed playing Sherlock with the exhibition A Question of Guilt: A Crime Writer's Collection.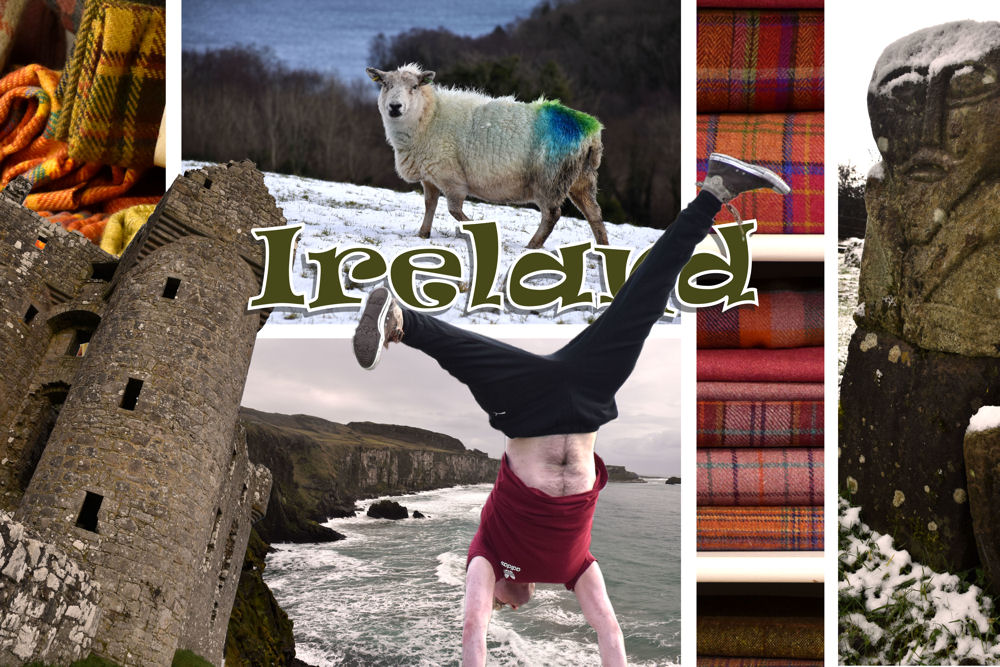 To celebrate Nick's January birthday, we went to Northern Ireland, intending to stay in a Finn Lough Bubble Dome. The dome had to be postsponed, but we still had a wonderful time exploring an ancient country that is only an hour's flight away. Click HERE to see our trip to Dublin in 2007.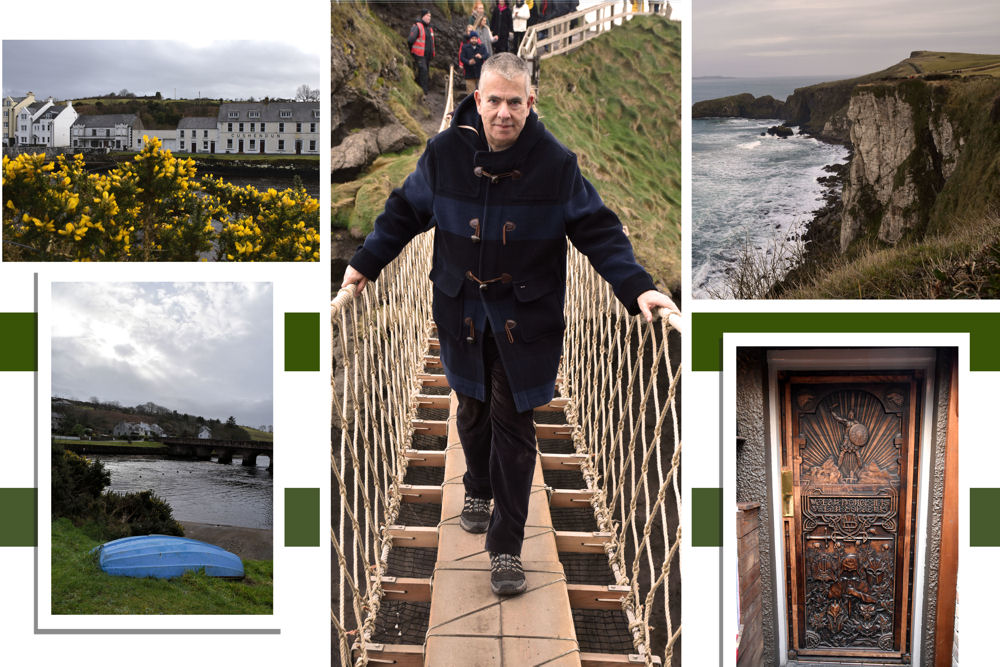 We made our way up the Causeway Coastal Route to Cushendun, where we had steak and Guinness pie at Mary McBride's. The door to the toilets is an hommage to Game of Thrones, carved from an ancient tree felled by the wind.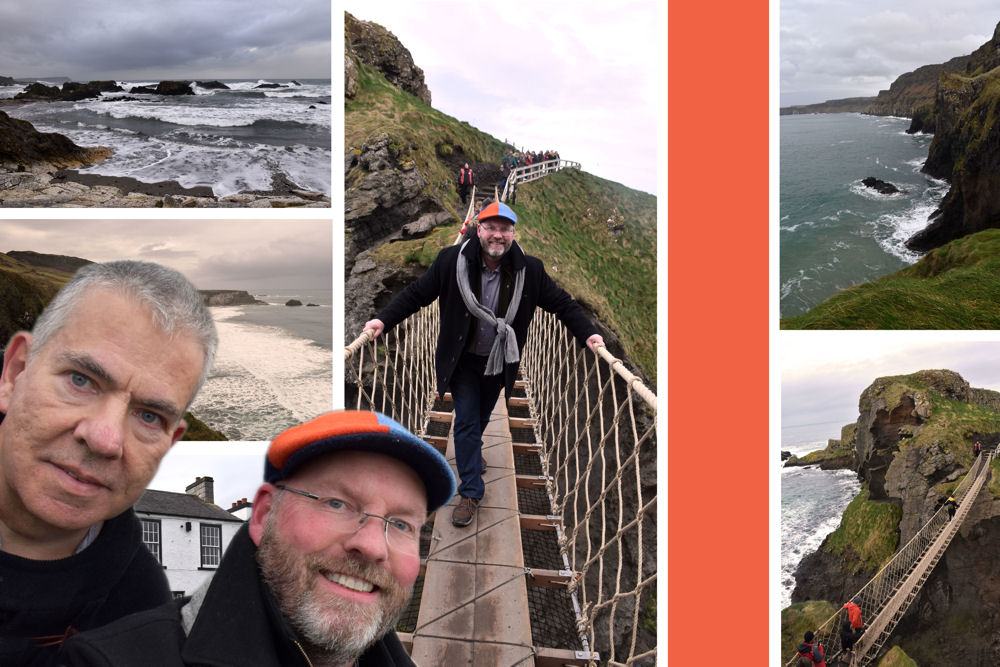 Next stop: Carrick-a-Rede, where the precarious rope bridge should have been scary, but I found it much less so that my recent cathedral spire in Basel. Last sighting of the grey scarf.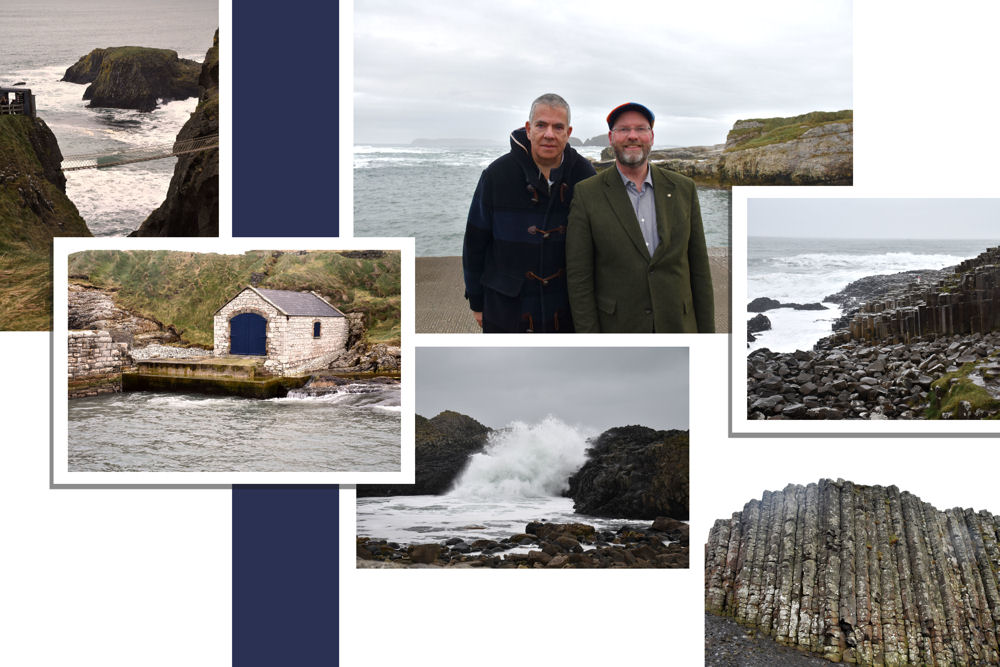 Next came the blustery Ballintoy Harbour and the magnificent but rain-swept Giant's Causeway. We didn't stay long because of the weather, but it was amazing to see.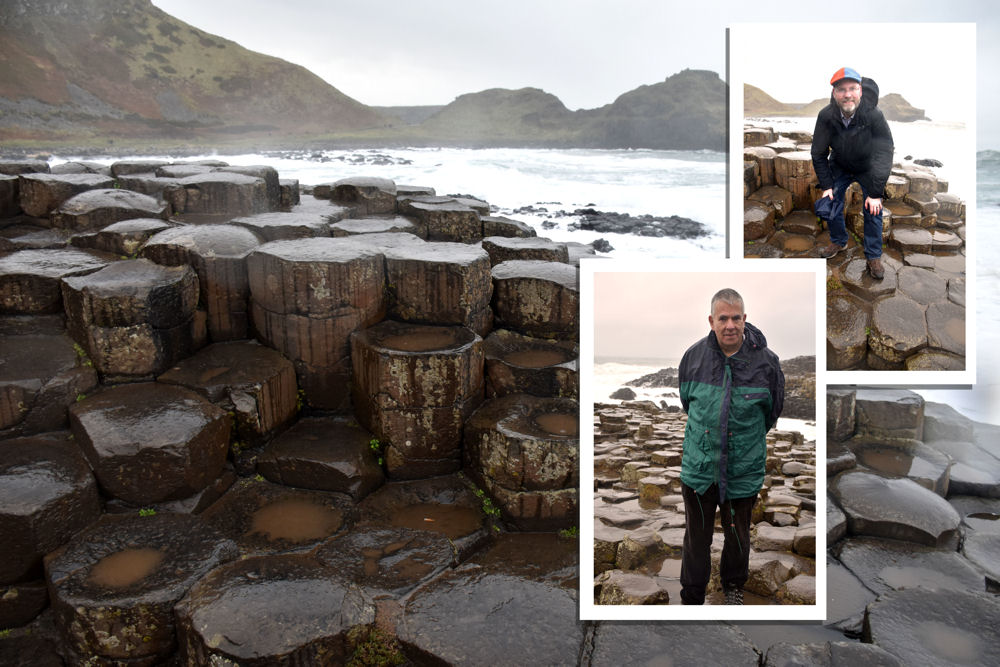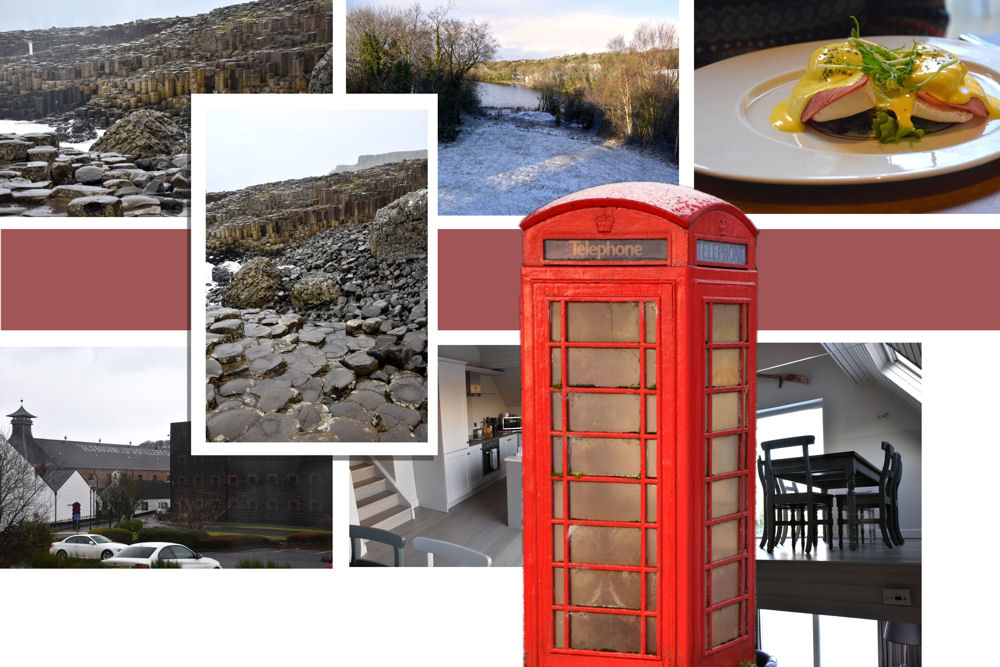 A stopover at Bushmills Distillery for some single malt whiskey and then the drive south to our Finn Lough accommodation. Because of the mix-up with our bubble dome, we were housed in a luxurious three-floor lodge with a wood fire and fully equipped kitchen. Considering the rain and snow we experienced during our stay, I think it was a better deal. On our first night, they brought us a hamper with cheese and ham toasties, butternut squash and truffle oil soup, and a bottle of Bulgarian wine. We were also treated to their spa trail and a delicious evening meal in the restaurant.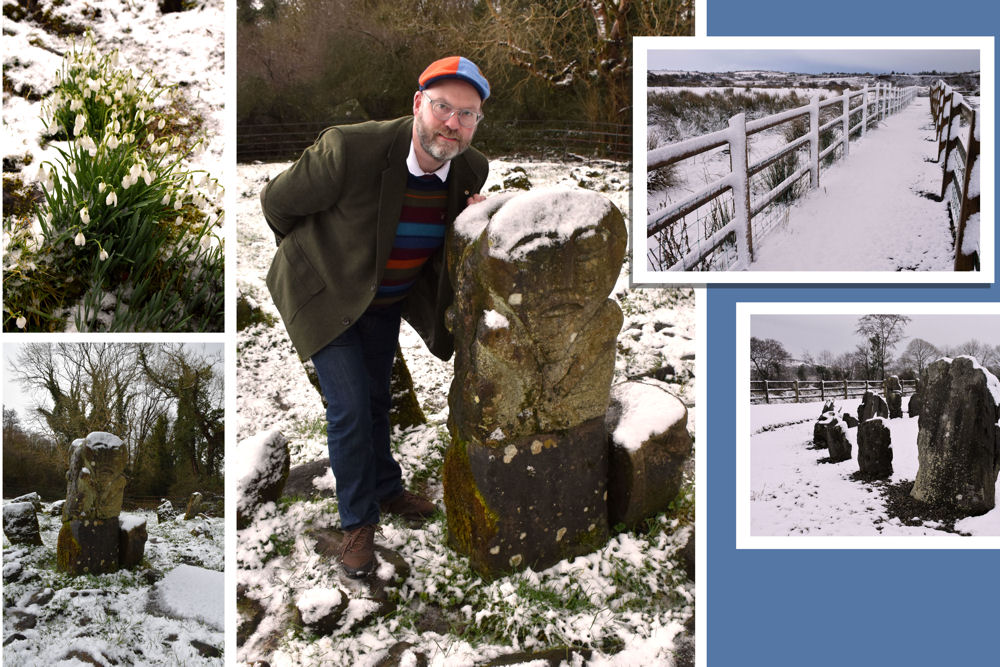 On a mysterious, nearby island was Caldragh graveyard, where we found this ancient two-faced Janus stone. Afterwards, we visited Drumskinny Stone Circle during a beautiful snowfall.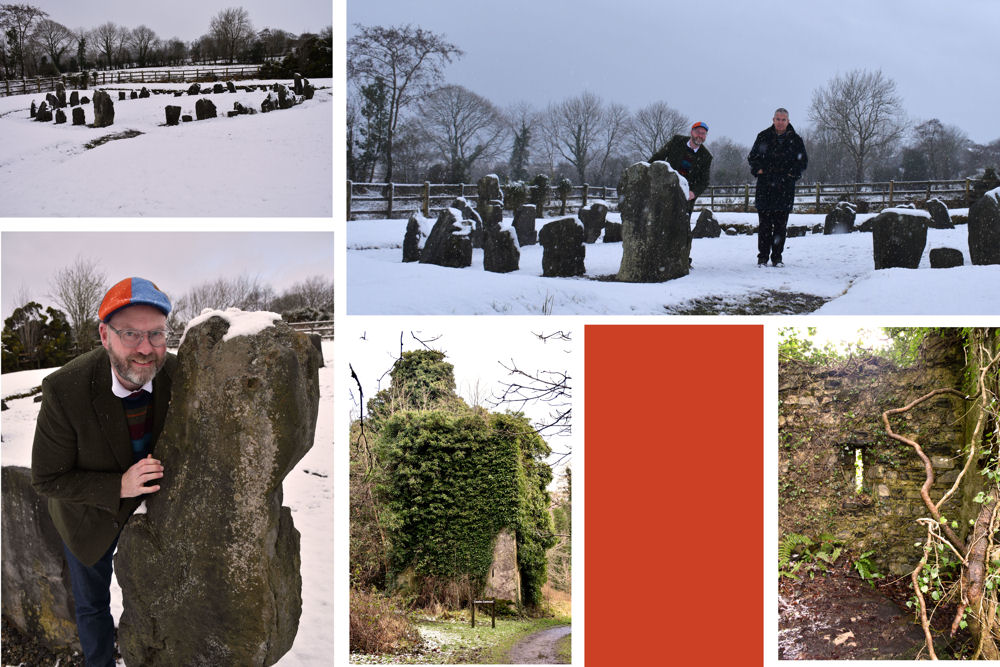 The weather changed completely by the time we reached Castle Caldwell, which had been almost totally covered with ivy,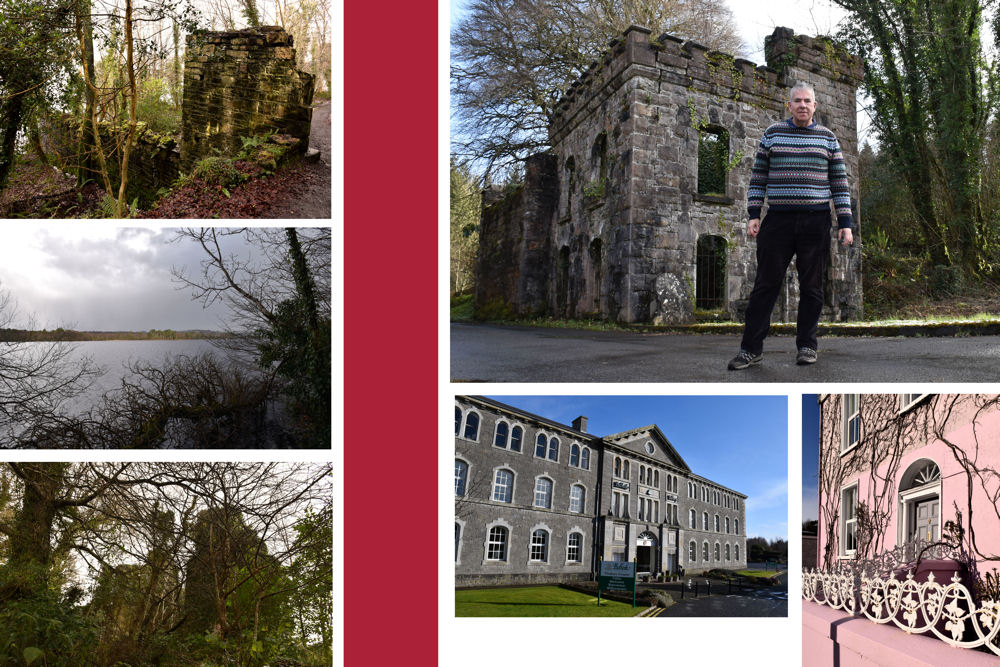 At the front gate of Castle Caldwell lay the fiddler's stone, a monument to a drowned court musician. We had lunch in Belleek, sitting next to the grandmother who supplied the diner's pavlovas and crumbles. The famous pottery factory was closed.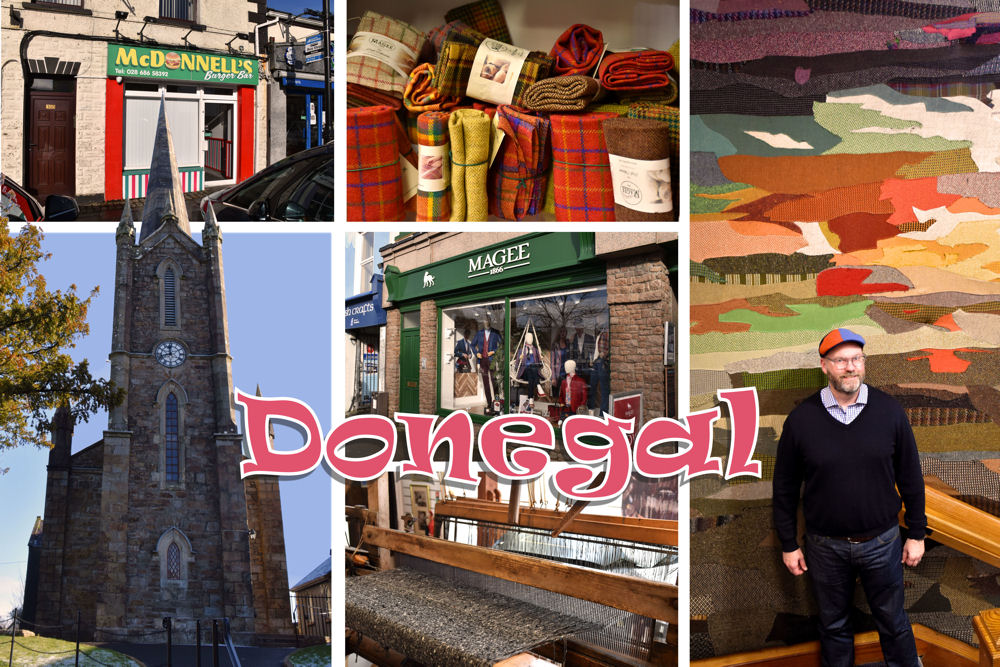 Tingling with excitement over the prospect of tweed, we headed into Southern Ireland to Donegal, where I took the plunge at 150-year-old Magee and commissioned a three-piece suit with snazzy lining. (soon to be shipped).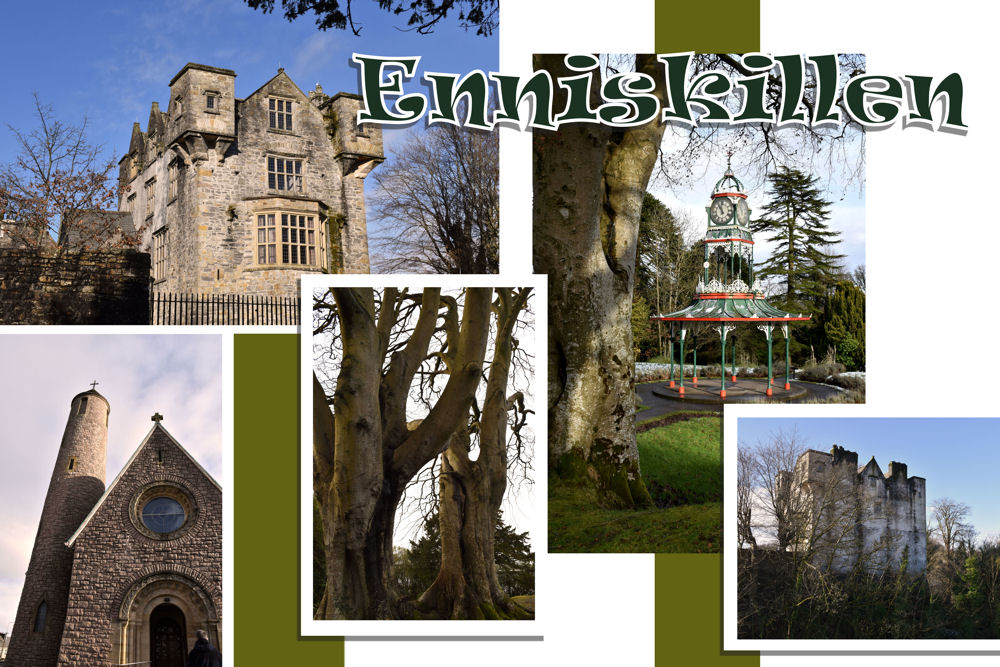 There wasn't much else to see in Donegal, so we headed back over the border to Enniskillen for lunch and more sightseeing.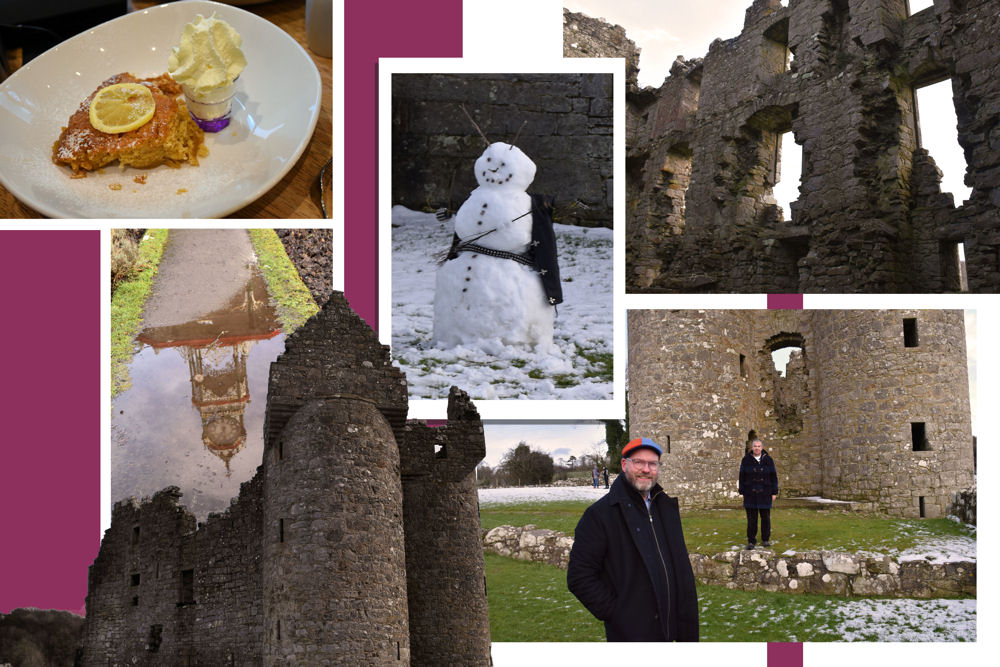 Lunch at The Jolly Sandwich was remarkably good and the butterscotch pudding was worth every calorie. We had time on the way back to stop off at Monea Castle, where the finishing touches were being put onto an unusual snowman.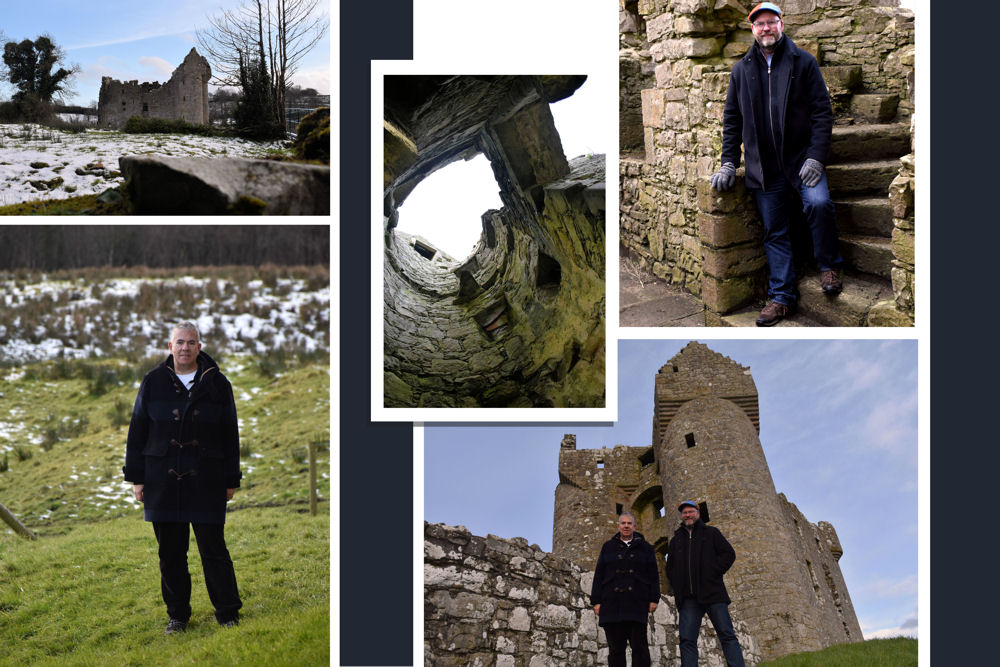 Monea Castle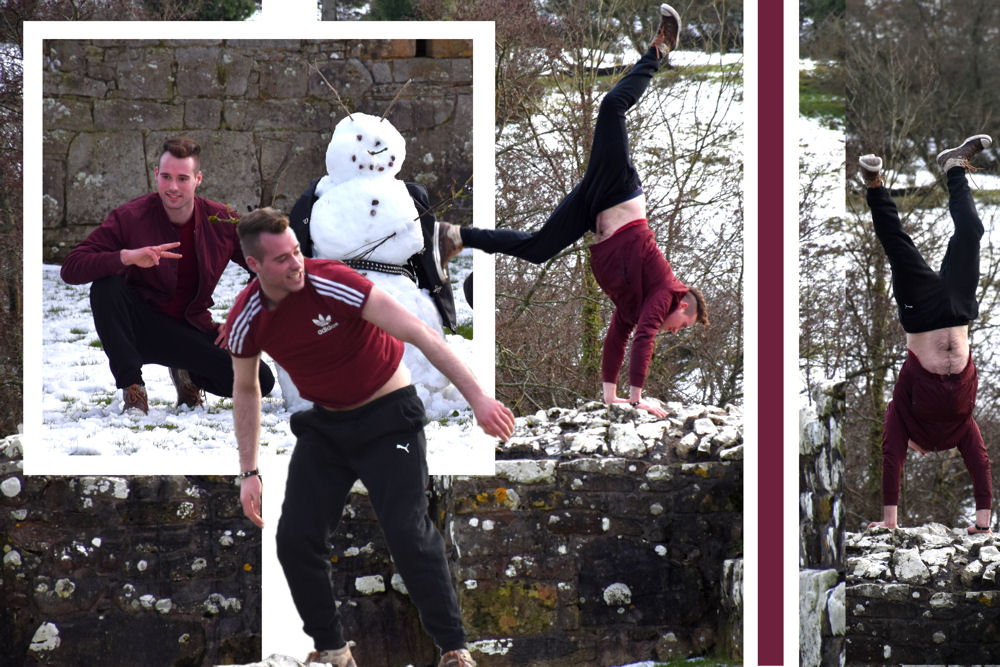 One of the rare photo opportunities I had on this trip to capture a cute Irishman, here seen performing handstands on the castle wall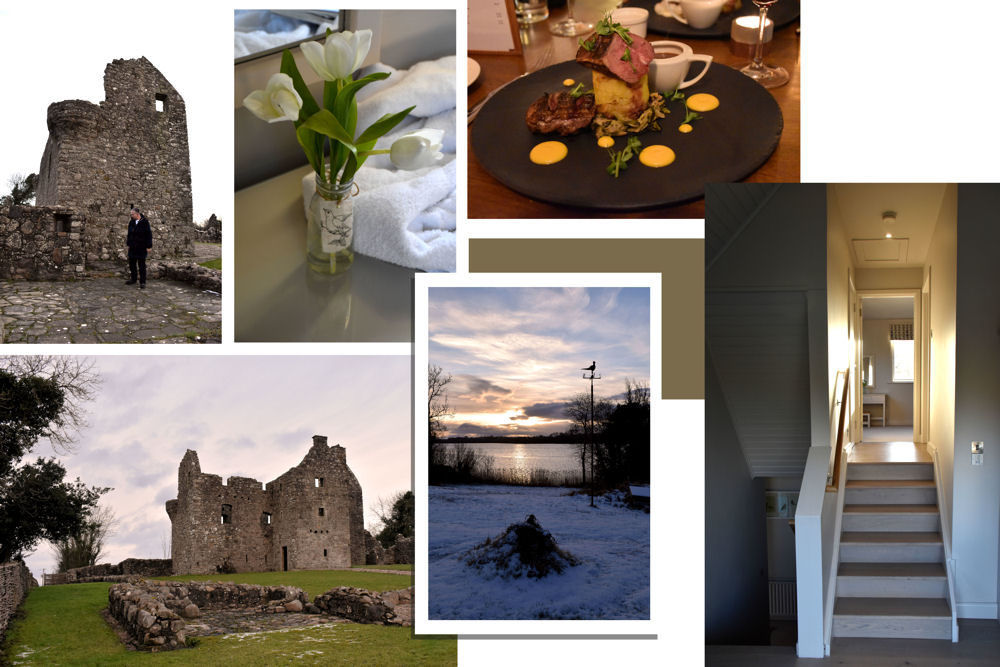 Tully Castle was our final stop before returning back to Finn Lough.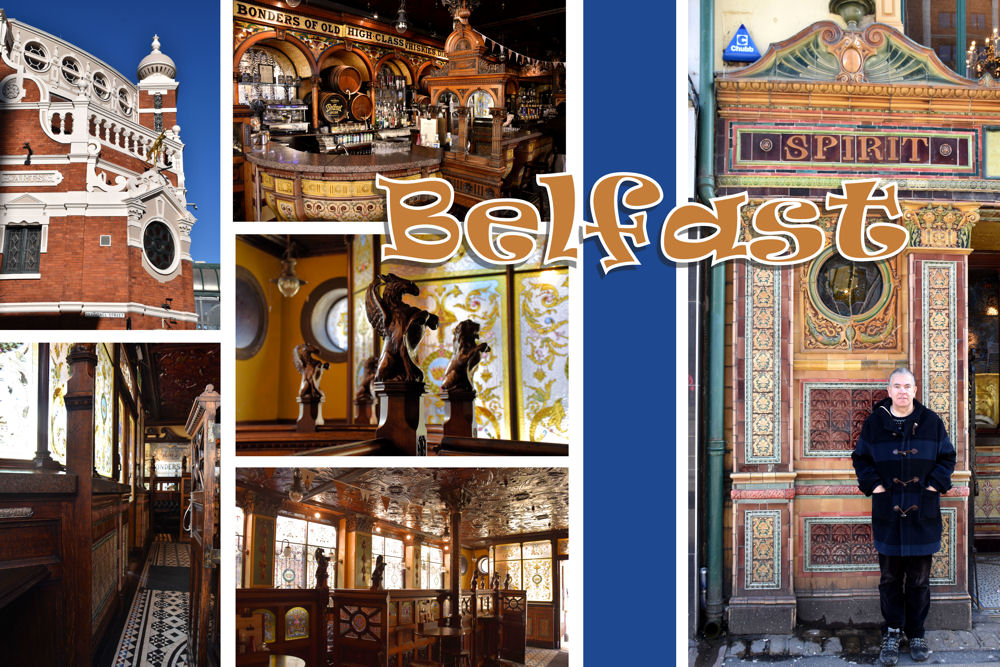 On our last day, we spent time in Belfast before our flight, having lunch at The Crown, a former Victorian gin palace, complete with "snugs" to sit in.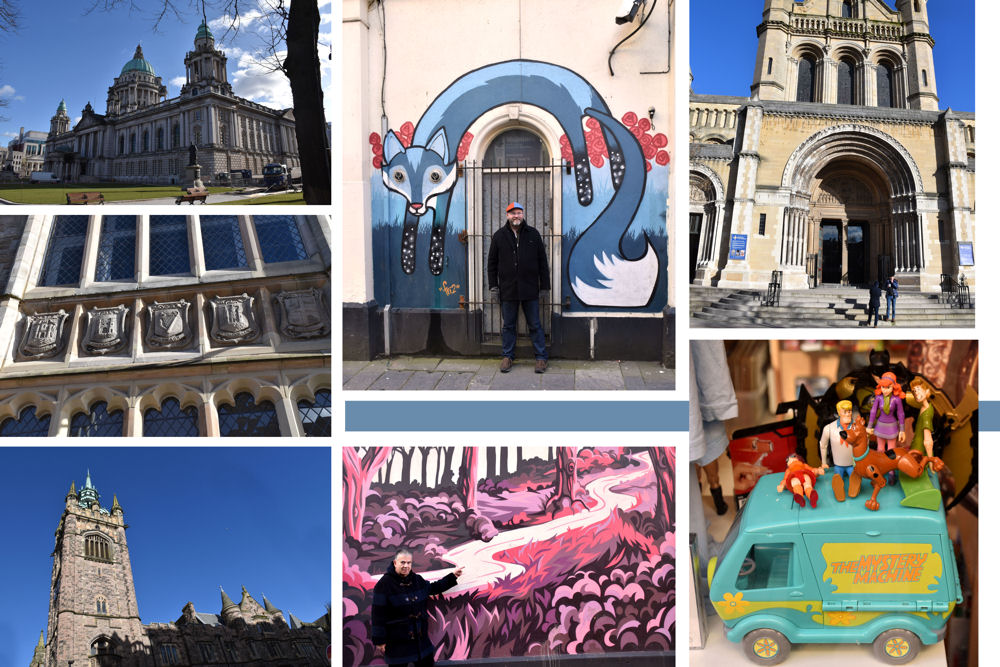 Sights from Belfast, including clever graffiti, the cathedral, and the Mystery Machine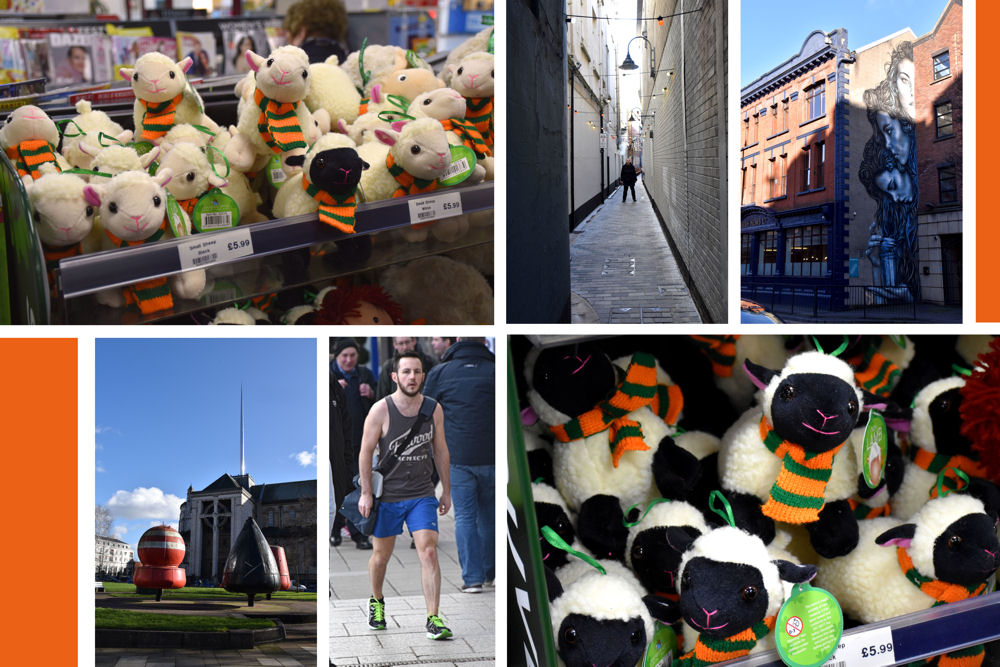 We scoured many gift shops during our visit to find cuddly lambs similar to ours at home and finally found these at the airport. I did consider buying an armload.




The Sheep did a magical dance, making it snow and cancelling school, thereby giving us a blissful three-day weekend.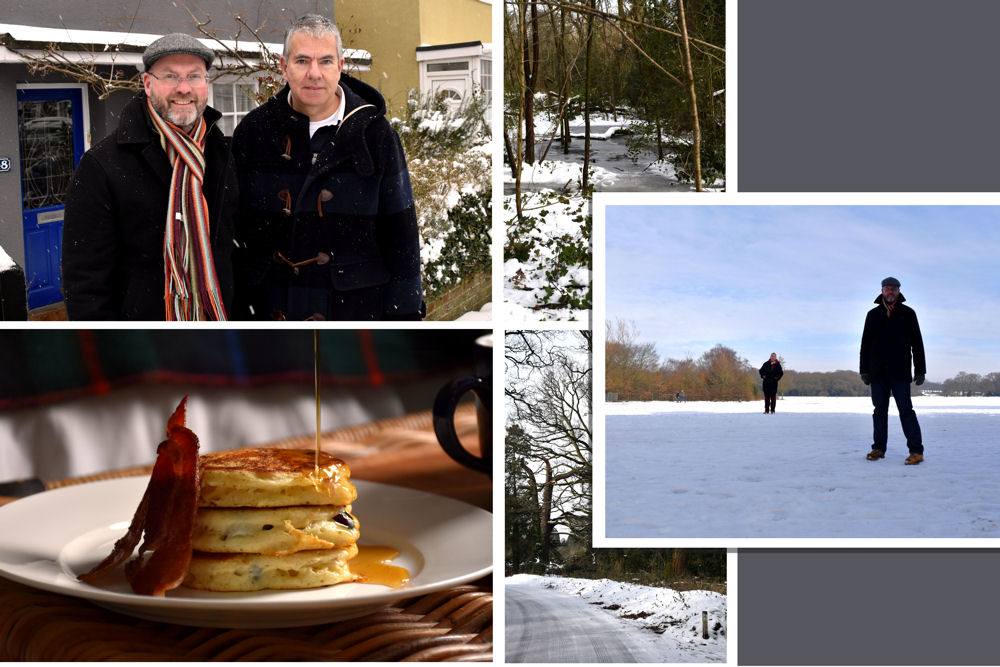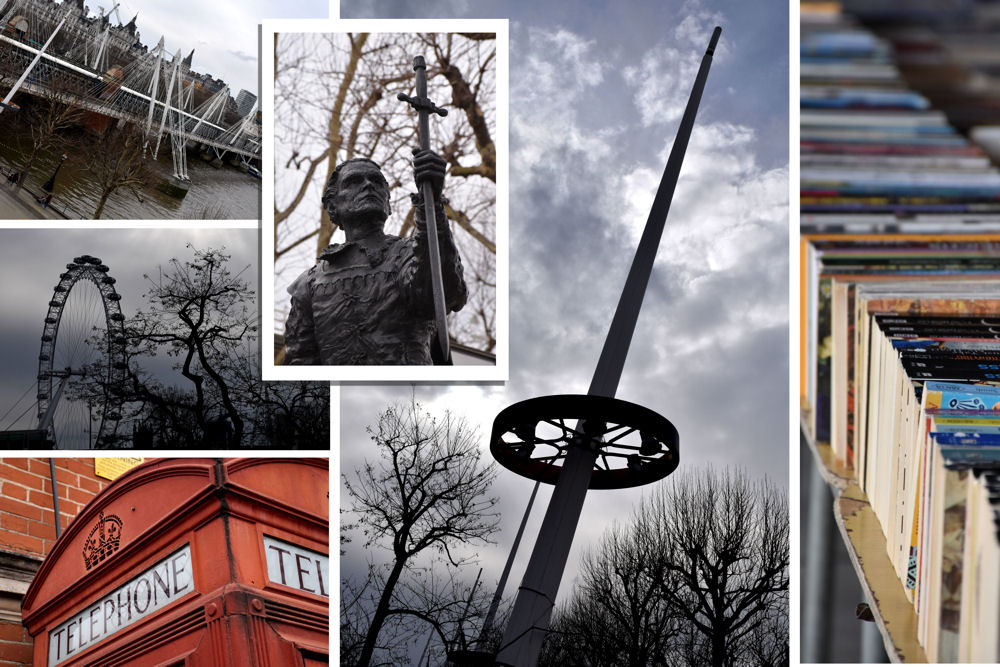 I took a school group on a photogrphy tour in London, near Southbank and discovered lots of things I'd never seen before.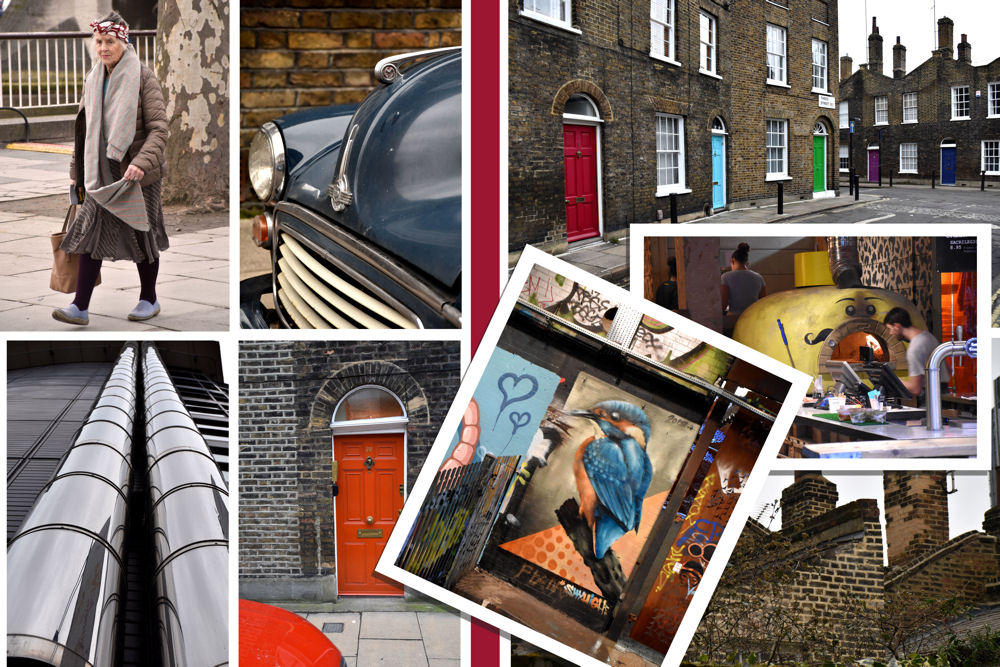 The second snowfall of the year.