Spring is in the air (albeit a bit optimistically early), and we visited some familiar places. Click HERE for spring 2021, and HERE and HERE for photos from Spring 2020, including our trips to Paris and the Isle of Wight.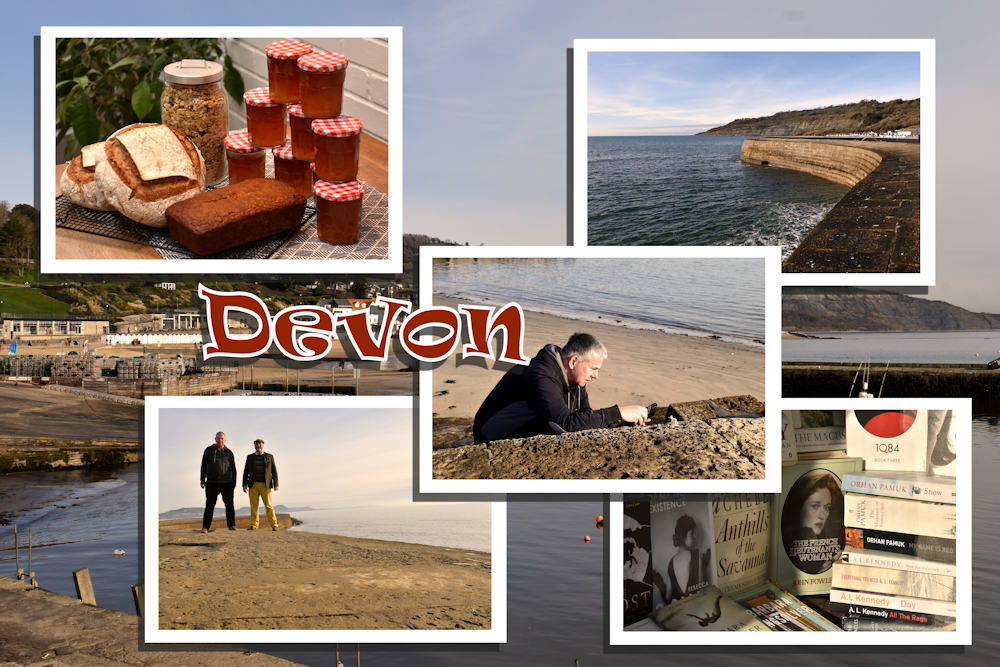 To celebrate Nick's birthday, we took a long weekend and revisited Devon, stopping off in Lyme Regis on the way and introducing Tiny Cow to the Cobb. Click HERE to see our last visit in 2019 and my outdoor cooking course with River Cottage's Gil Meller.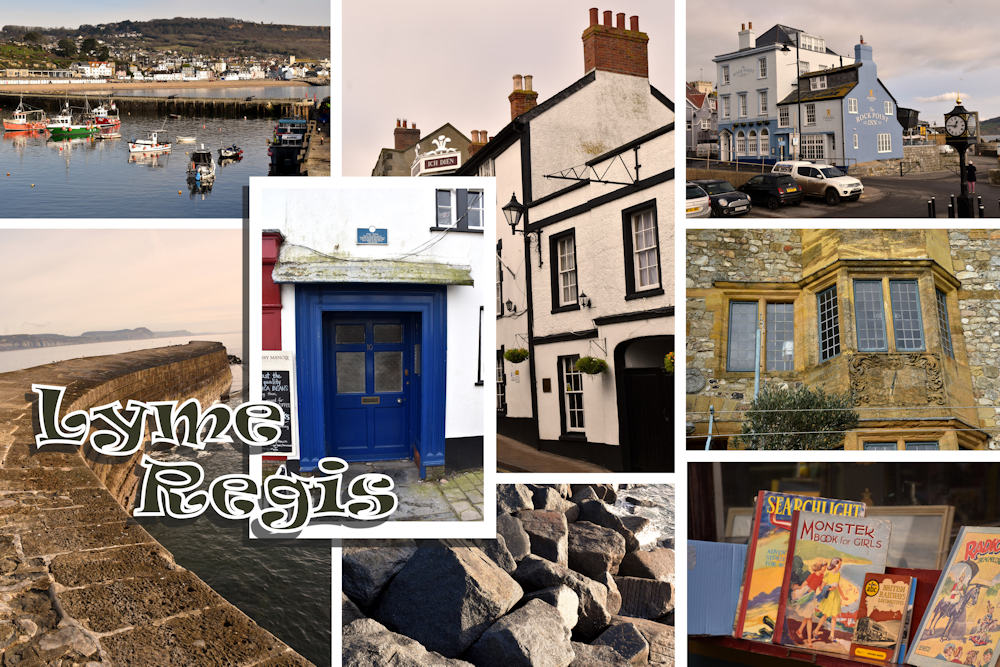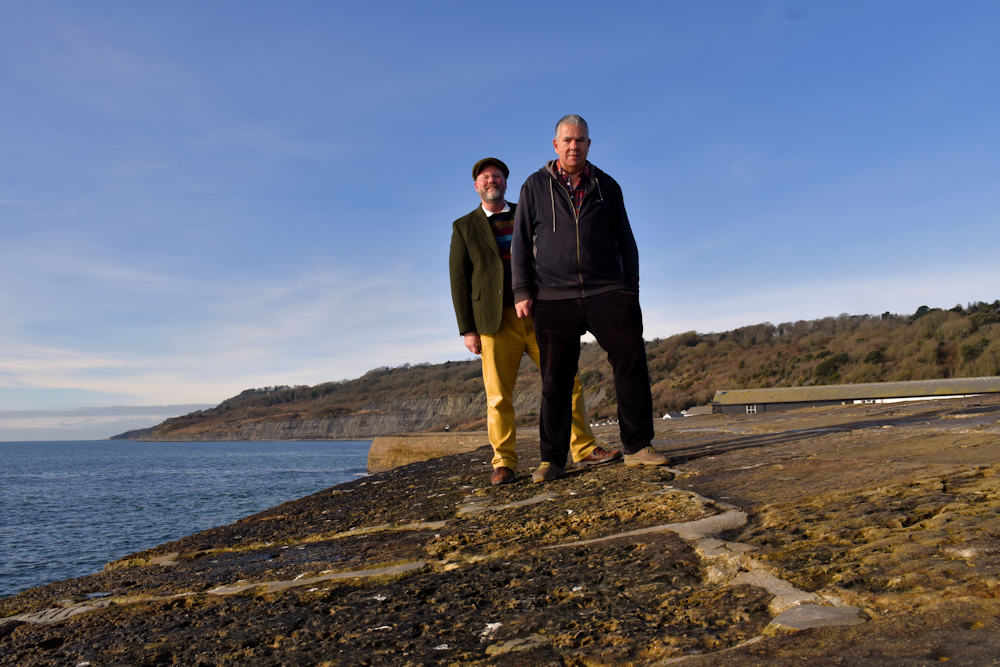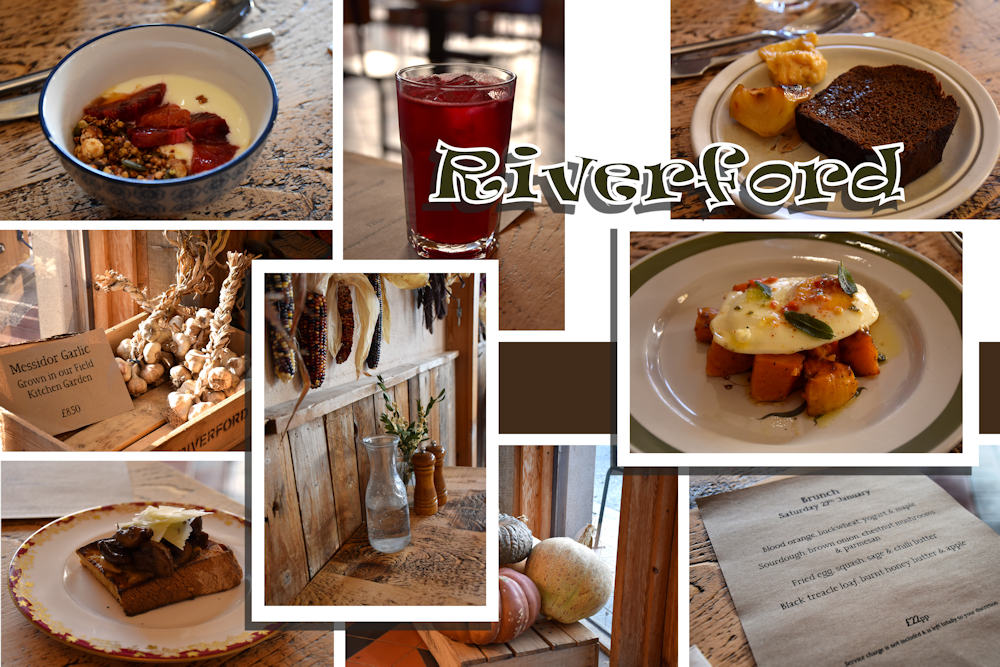 On Saturday morning, we went to Riverford Field Kitchen for a delicious four-course brunch. We stopped off at their farm store on the way to our cottage and bought lots of provisions for our two evening meals while we were there.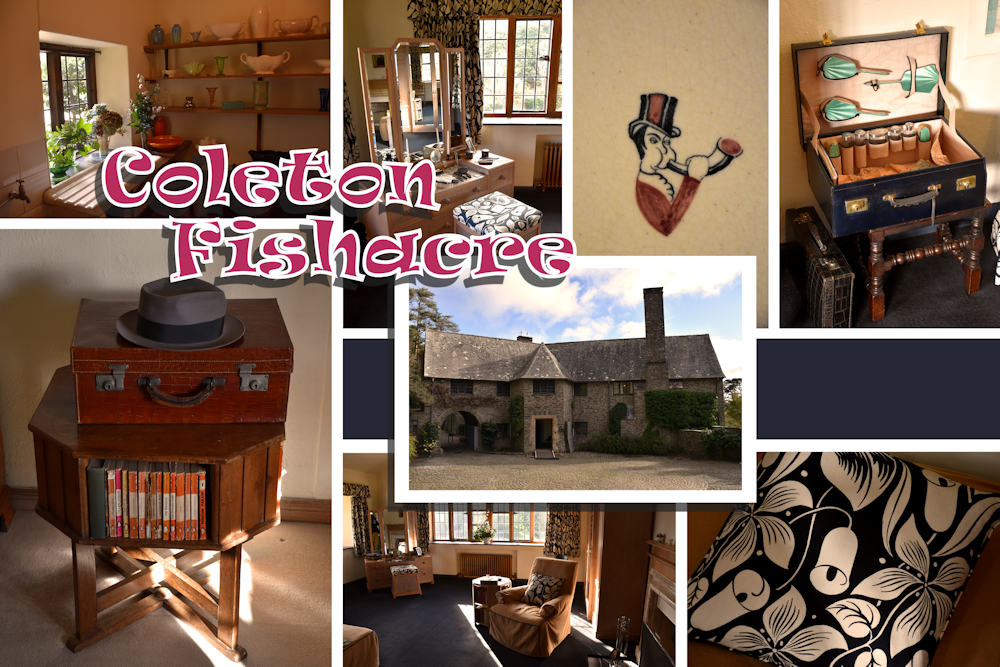 Coleton Fishacre was the country home of the D'Oyly Carte family. The 1920s Jazz Age, Art Deco elegance drew us to this Arts and Crafts style home near the sea. We learned that the black and white fabric in one of the bedrooms had been designed by Raoul Dufy, whose work we saw in an exhibition in the Musée de Montmartre in 2019.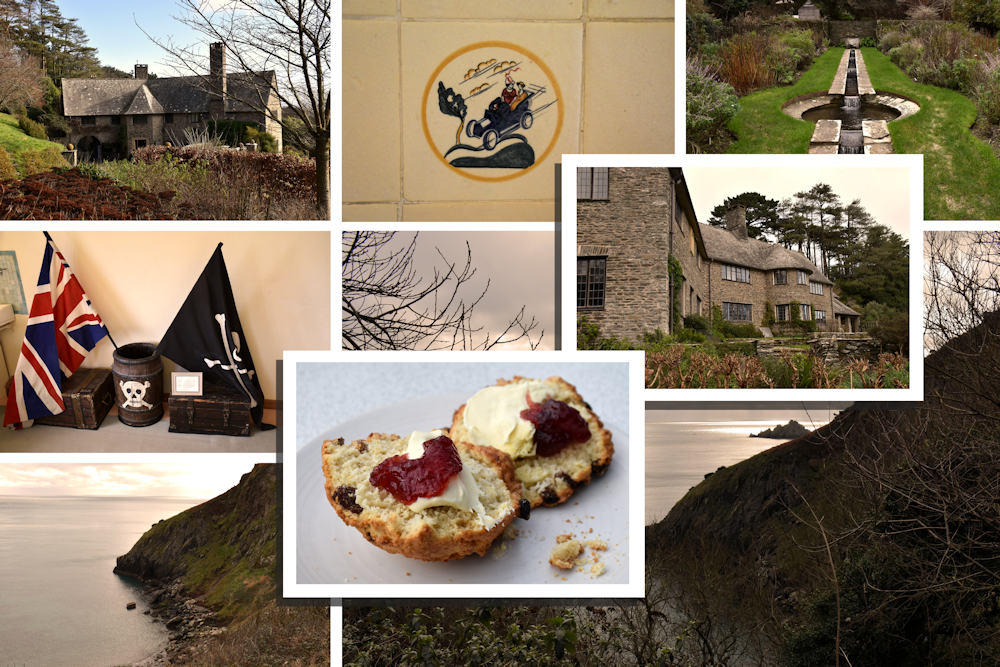 We walked to the sea through the garden, with its plants from South Africa and New Zealand. Afterwards, we had a Devon cream tea.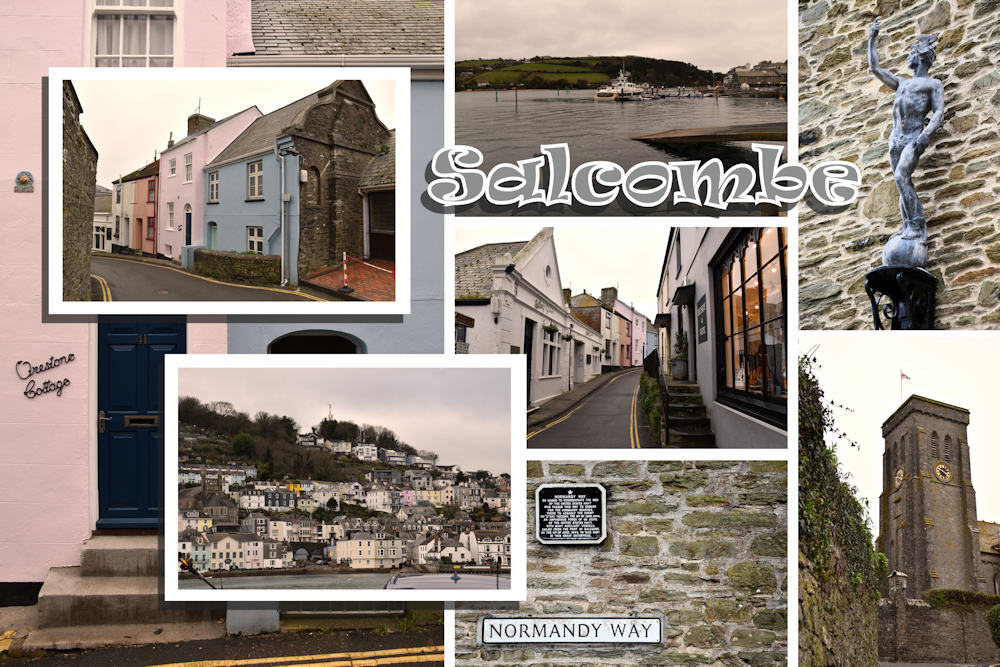 Out satnav lead us to a car ferry, which is always exciting. We drove through Dartmouth on our way to scenic Salcombe, where we had ice cream and bought groceries for the evening.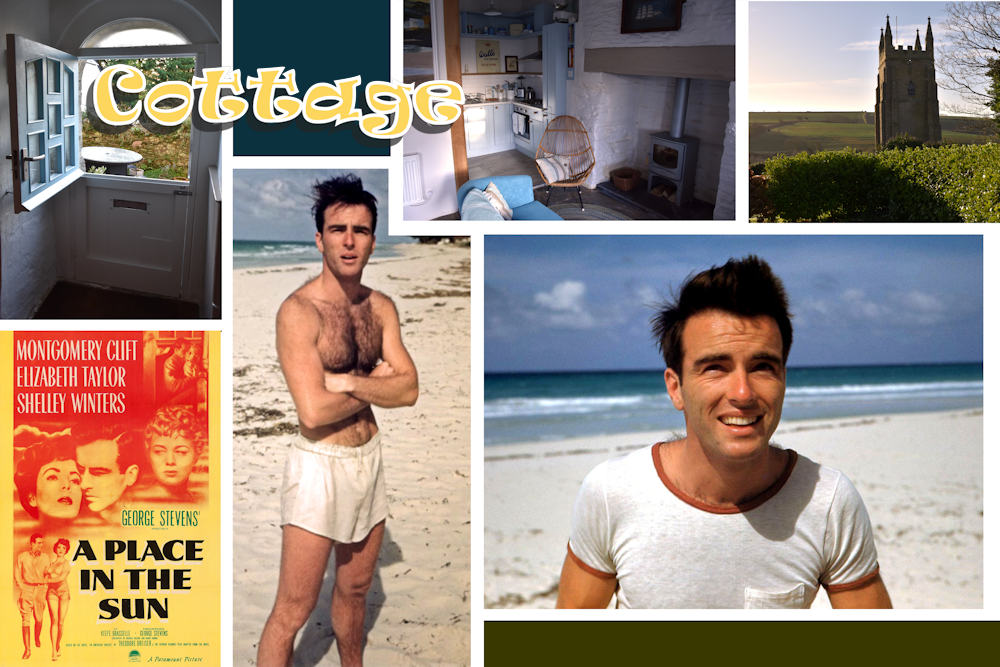 We spent our evenings in front of the fire in a cosy medieval cottage. The first night, we had steak and watched Montgomery Clift (pictured) in the classic A Place in the Sun. The internet provided some very mondern-looking photos of him to enjoy.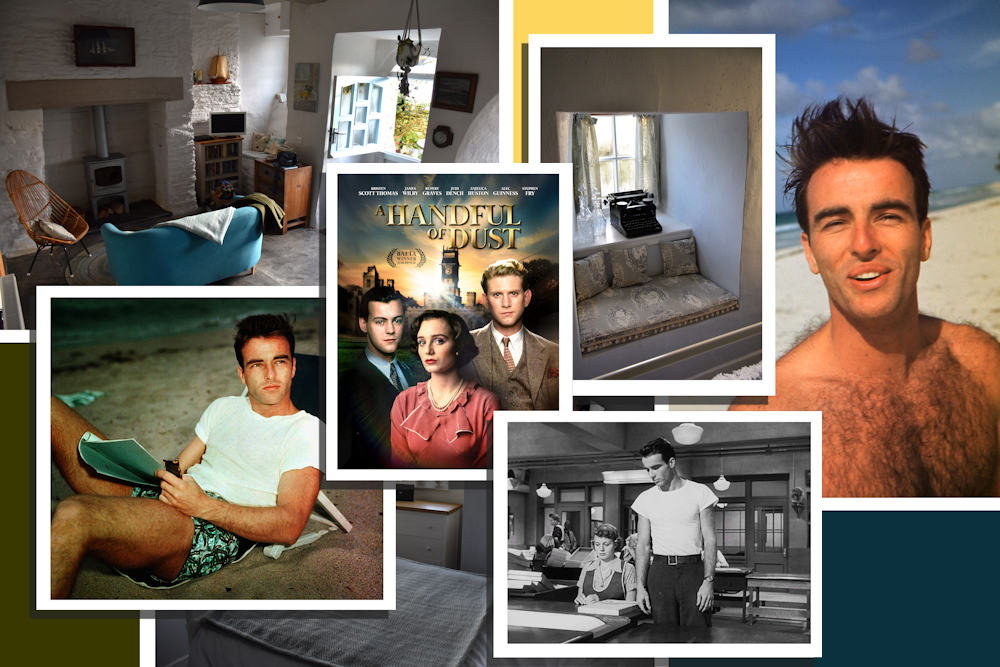 More Monnty and more views of our cottage. The second night, we watched A Handful of Dust, an eerie adaptation of Evelyn Waugh's novel. What a treat to sit by the fire in comfort with sheep bleating in the distance. A weekend to remember!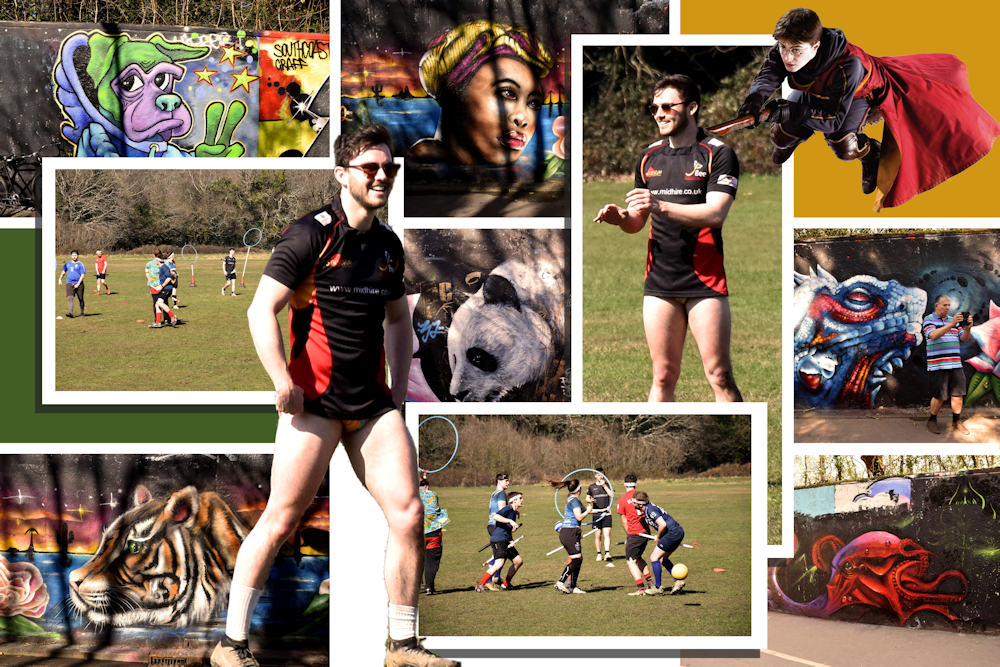 Some local sights, including a game of Quidditch on the Common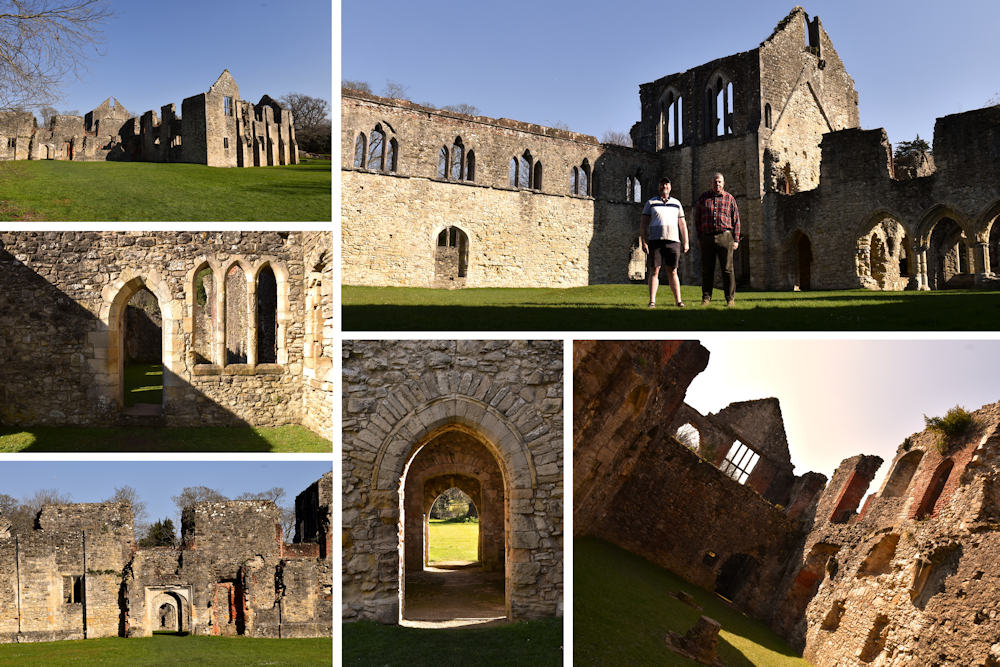 Netley Abbey, where we last visited in 2015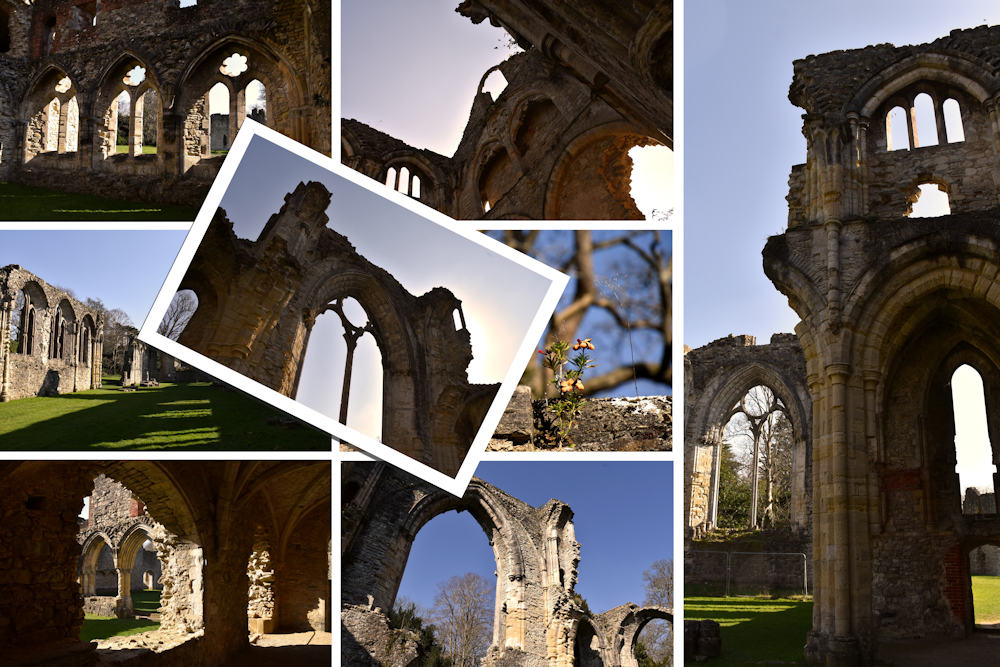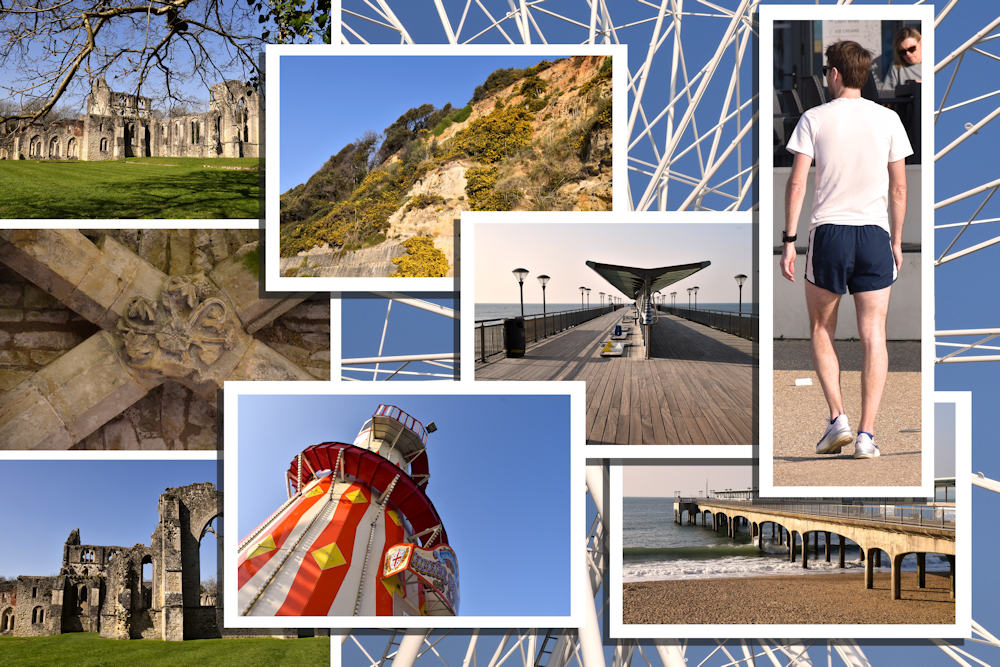 The walk from Boscombe into Bournemouth is always a treat, especially on early spring mornings.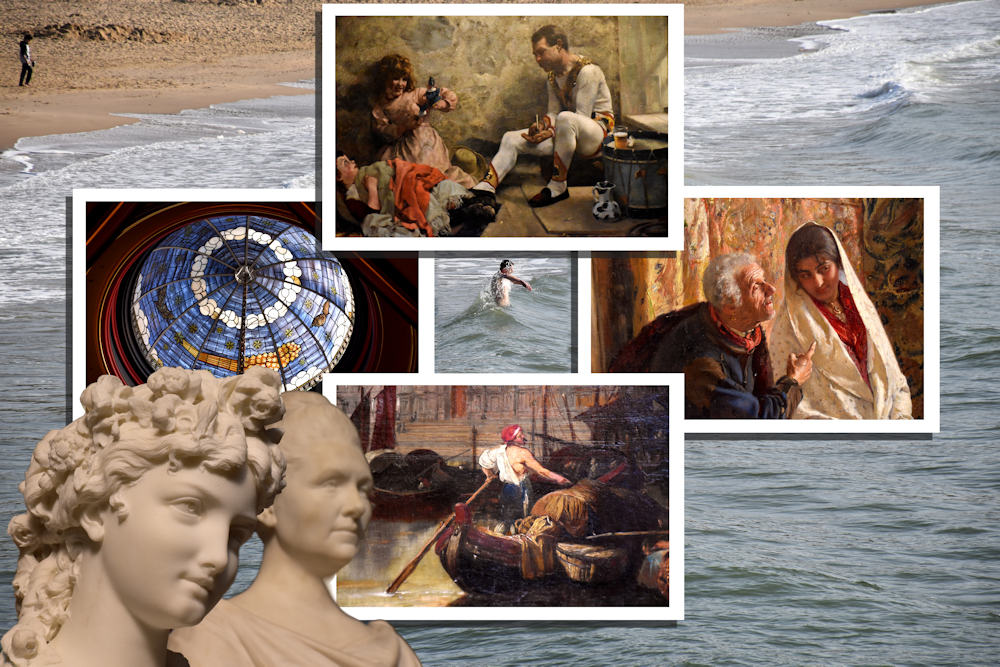 Details from the Russell-Cotes Gallery, Bournemouth, including the glass dome above the Main Hall's staircase. It depicts a wonderful extravaganza of the night sky, with bats, owls, stars and comets.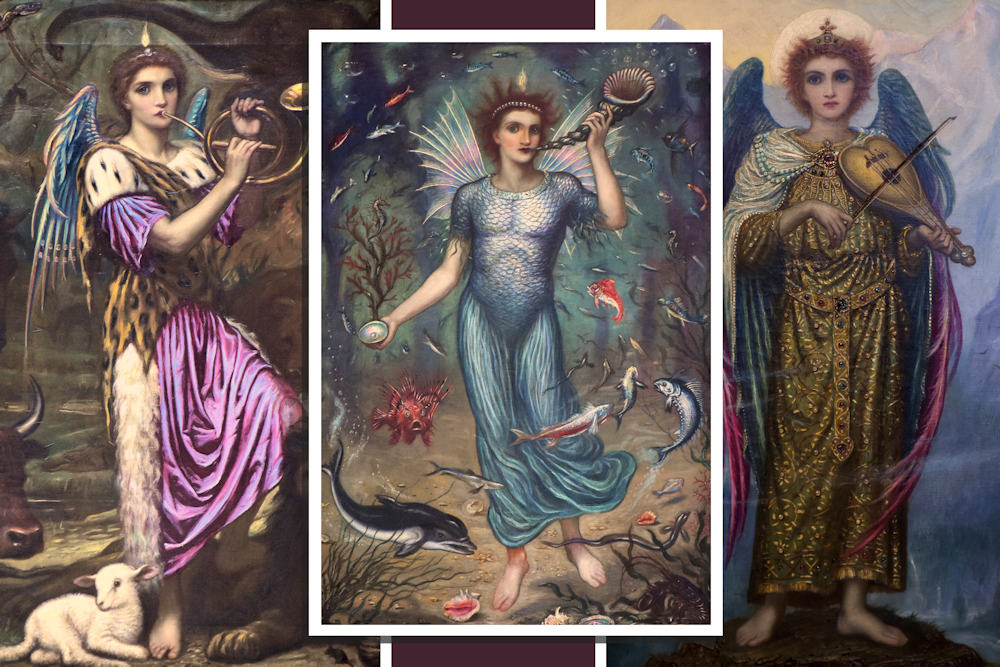 A Pre-Raphaelite trio of musicians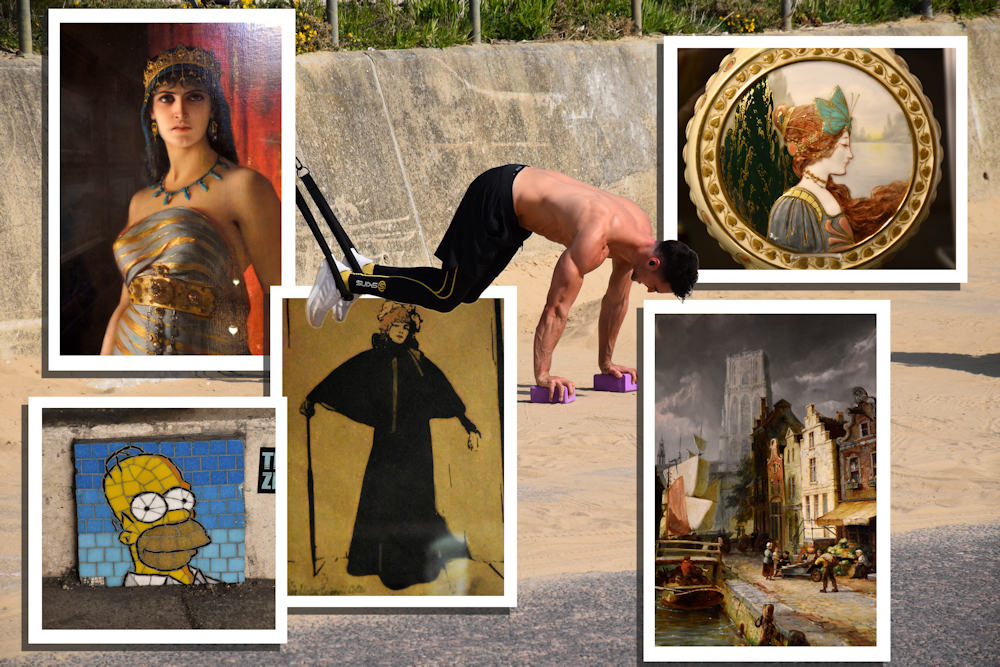 More scenes from the gallery, plus a keen exerciser and our town's own mosaic artist's work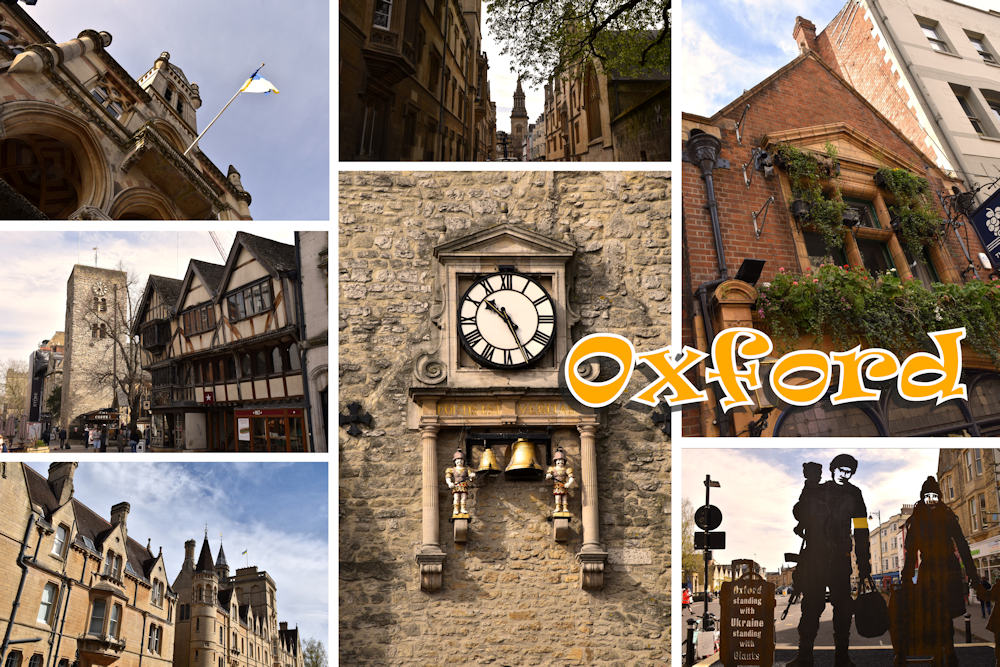 We went to Oxford for the day and went on a tour. Click HERE to see the last visit in 2015.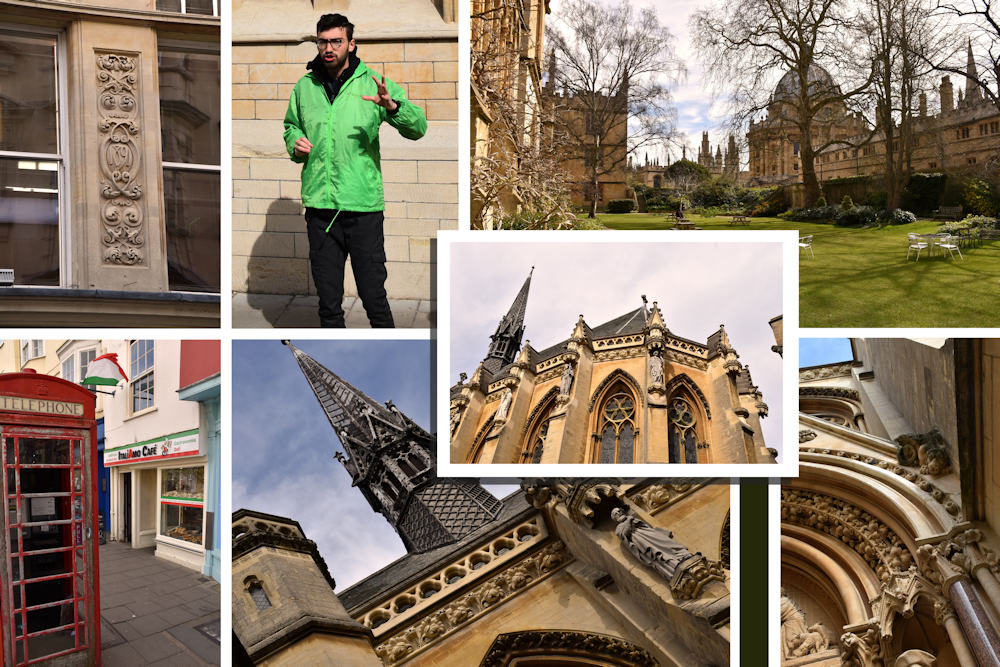 Our tour took us inside Exeter College, led by Jamie, our guide. The highlight of the day for me was Itali'Amo Café.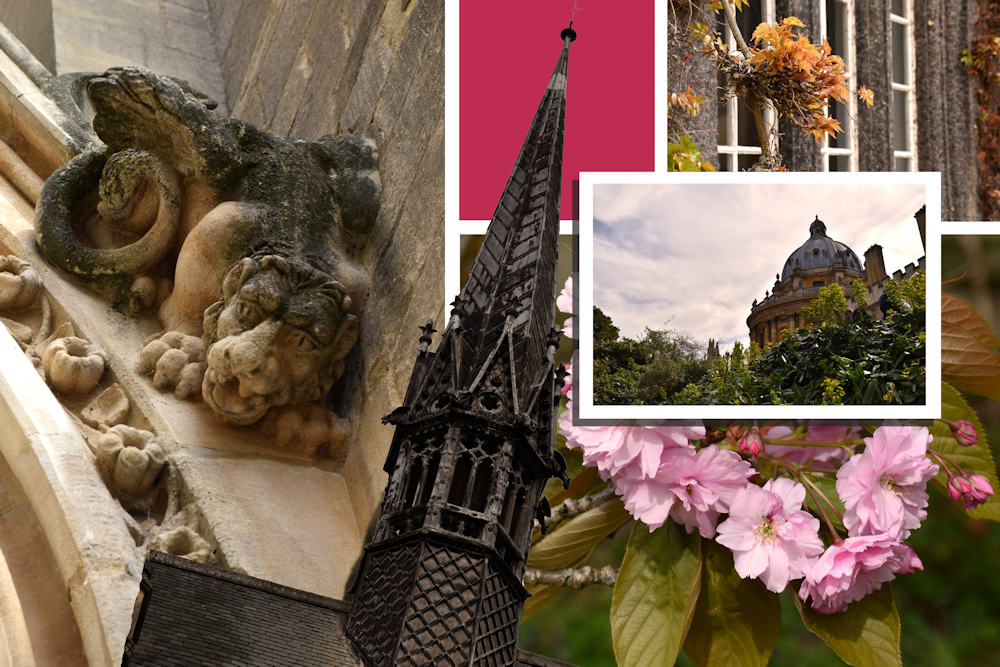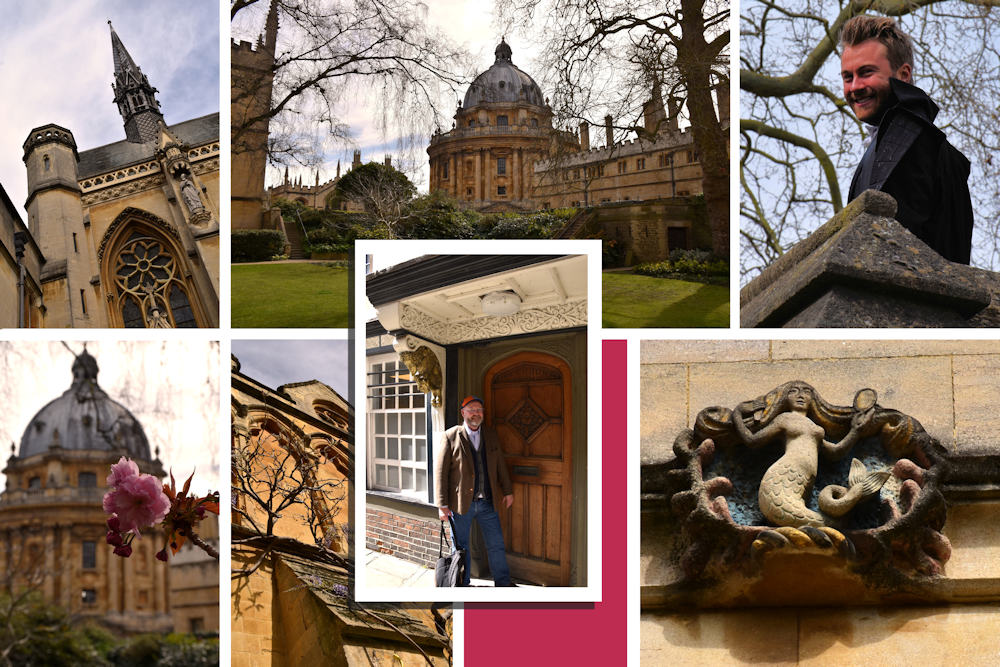 We saw a recent graduate get sprayed with sparkling wine as part of his celebrations.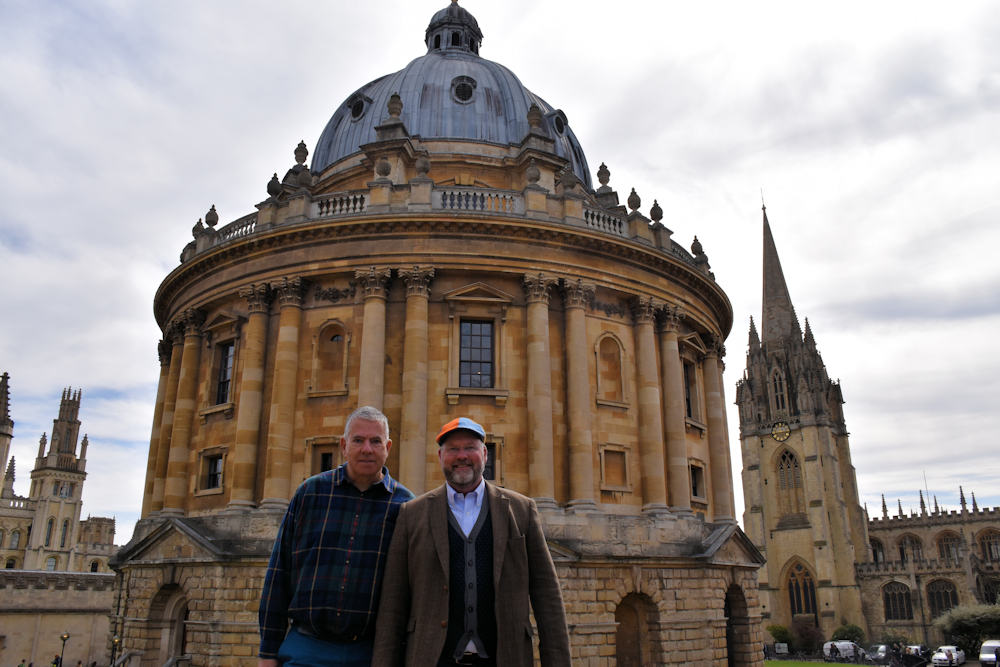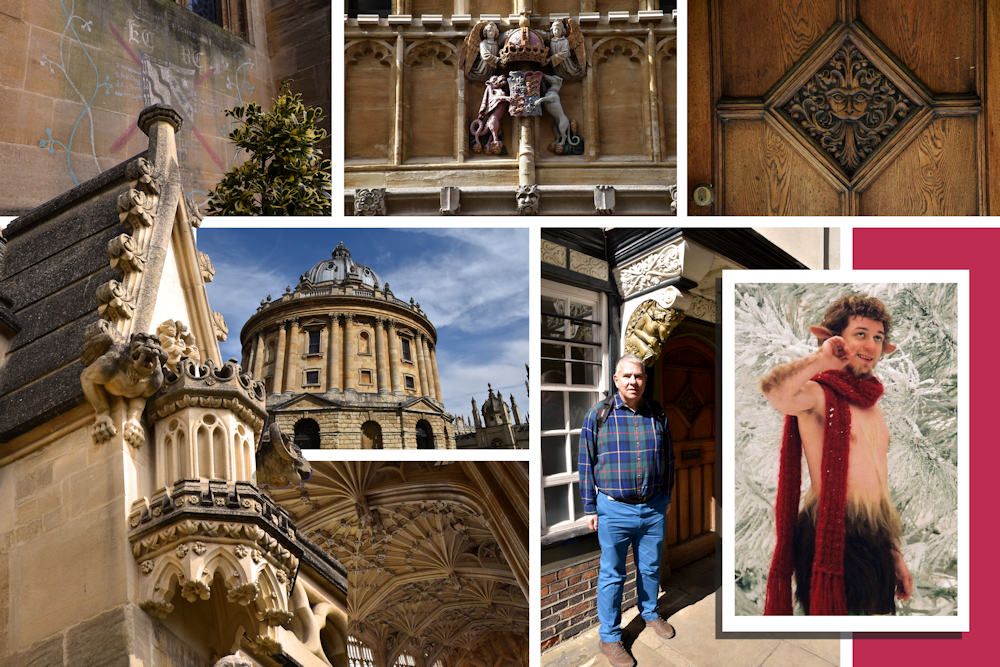 The wooden door supposedly inspired C.S. Lewis to create the door leading to Narnia. The golden creatures could be Mr Tumnus, as played by James McAvoy.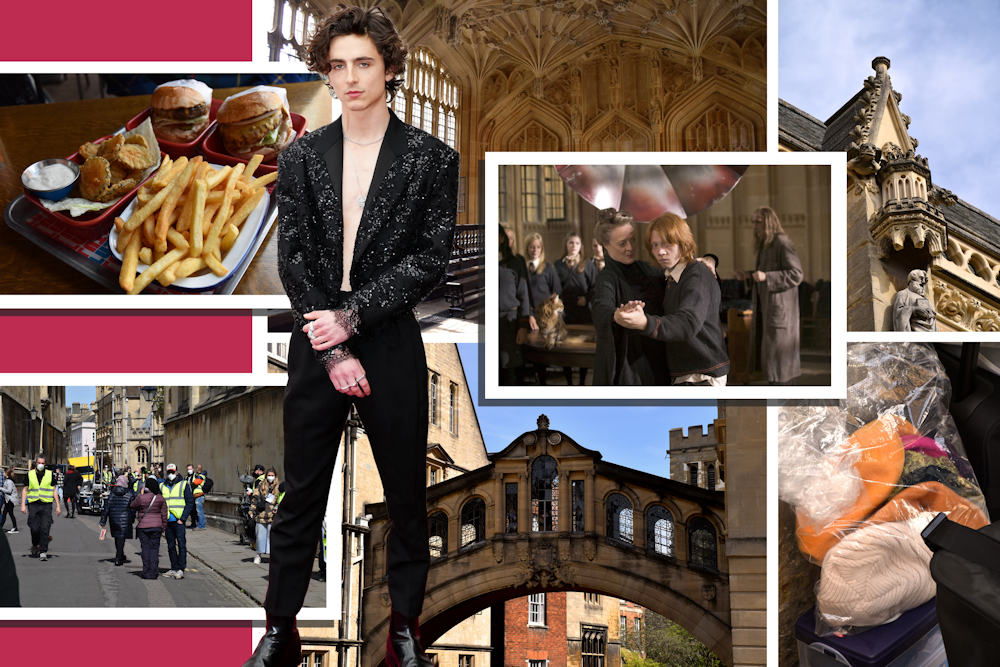 We just missed Timothée Chalamet filming Willy Wonka in Oxford. During our visit, they were filming a "new BBC1 series". For three hours, the same woman with tote bag and man on bicycle passed each other on the street. They were still at it when we left. A man on a walkie talkie kept calling for "TM to get into position". Teresa May? Toby Maguire? We had fried pickles with blue cheese sauce at Glut and visited Bodleian Library – Divinity School, the gothic vaulted hall where Ron danced with Maggie Smith.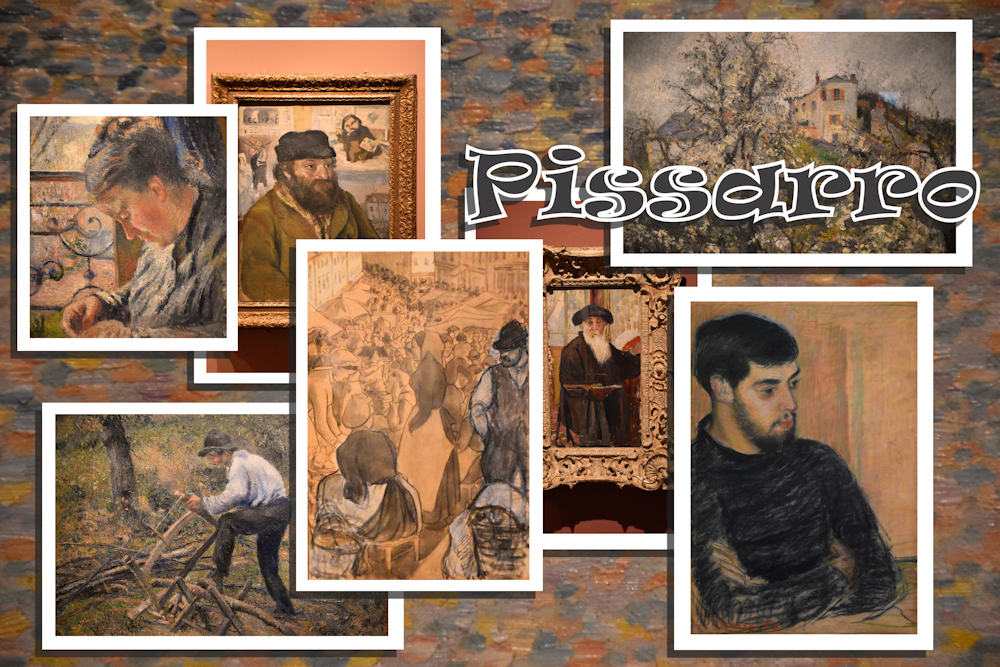 Pissarro exhibition at the Ashmolean. Many of his works were paired with other Impressionist and Post-Impressionist painters, I came to realise that I preferred every other painter's work more than Pissaro's.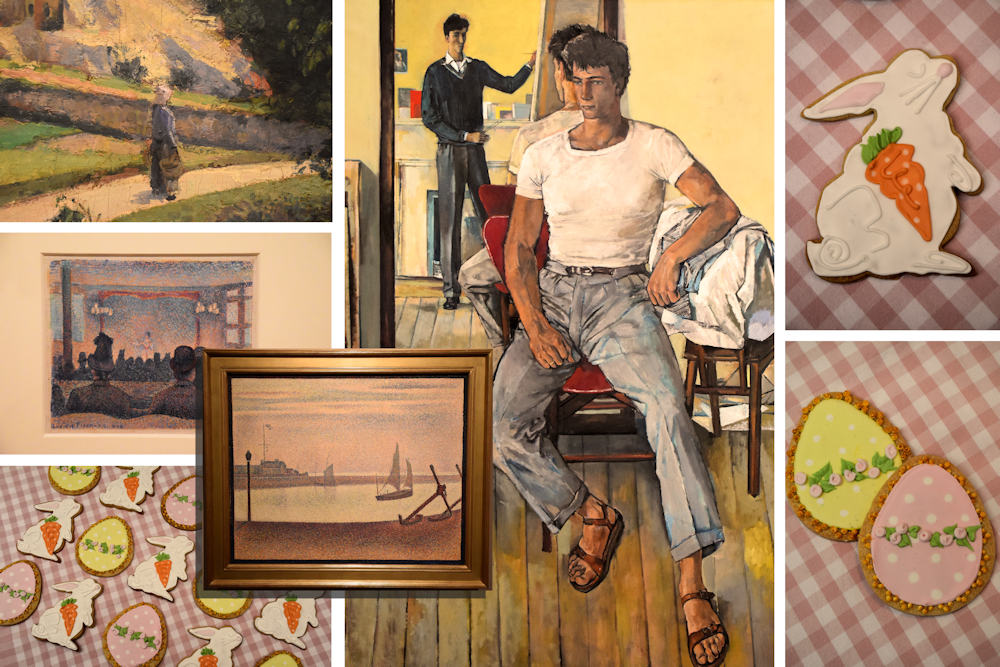 Easter cookies, a sea scene by Seurat, and the large paiting from the Russell-Cotes Gallery.