Summer is over, but the fun and warm weather continue. For autumns past, see 2009 (Stephen Fry), 2010 (Devon and Dad), 2011 (Glasgow and Robert Thompson), 2013 (David Tennant and The Drowned Man), 2014 (Belgium and Streetcar), 2015 (Studland, Benedict Cumberbatch, and Robert Thompson), 2016 (Hengistbury, Naked Boys Reading, and Sorrento), 2017 (Bournemouth, theatre visits, and London), and 2018 (Paris firemen and Snoopy)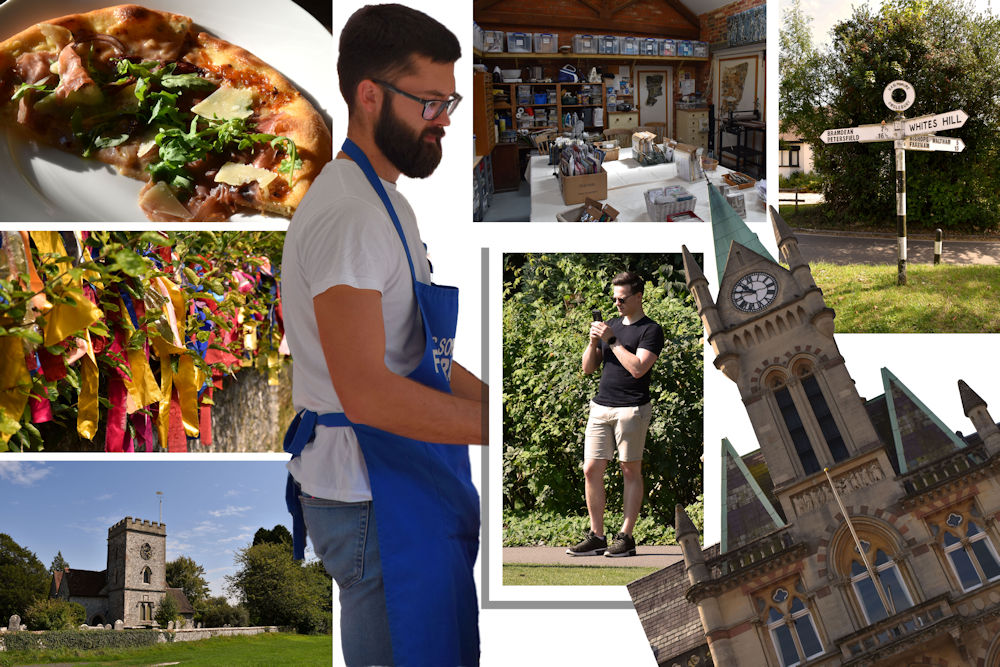 Fig and gorgonzola pizza using figs from our garden, Hampshire Artists' Open Studios, and bearded Egg Man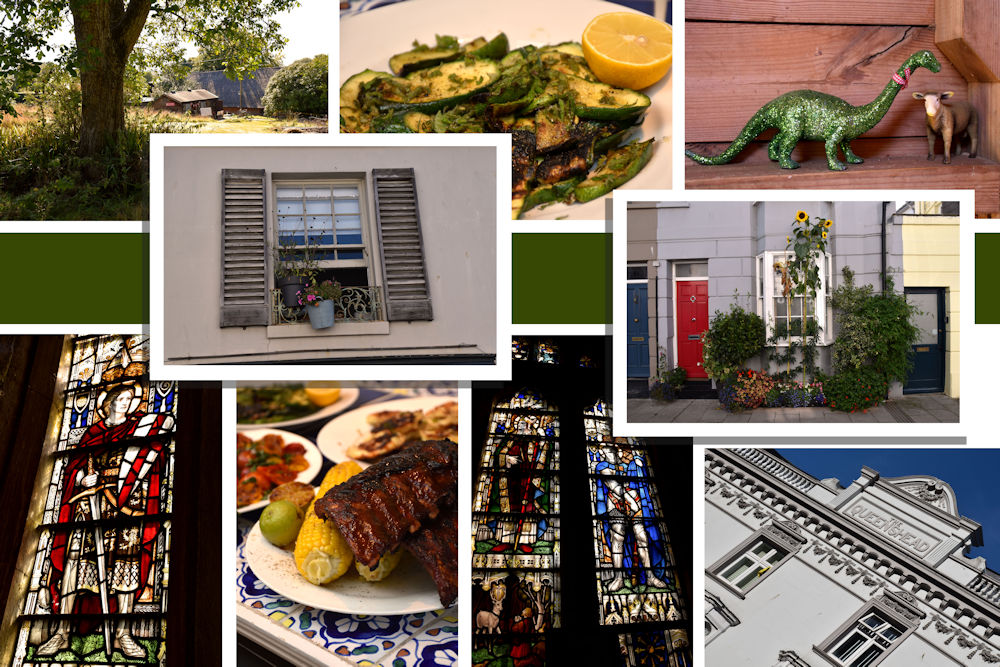 More artistry, a barbecue meal at home, and scenes from Brighton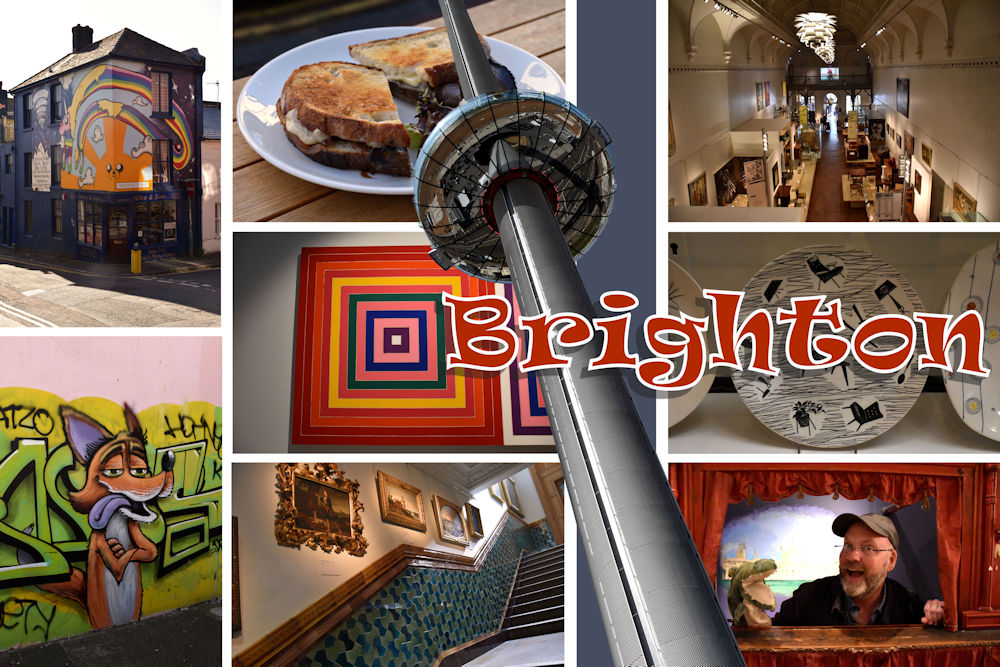 We went to Brighton for a last hurrah before school starts. The museum was full of interesting things, including the Wildlife Photographer of the Year Award winners.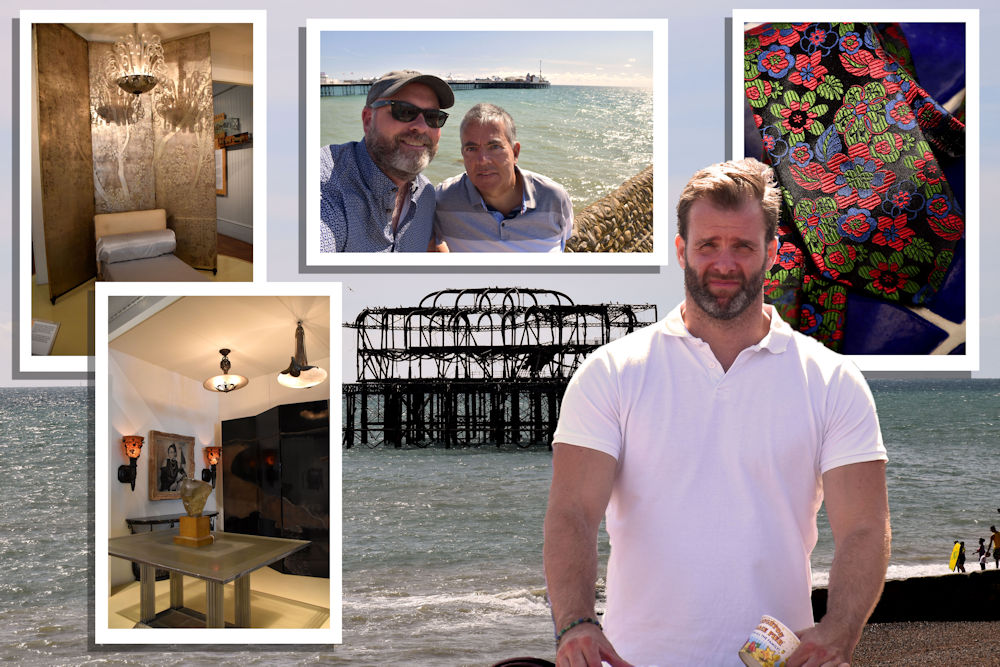 Art Deco rooms, the two piers, my new tie and Big Dad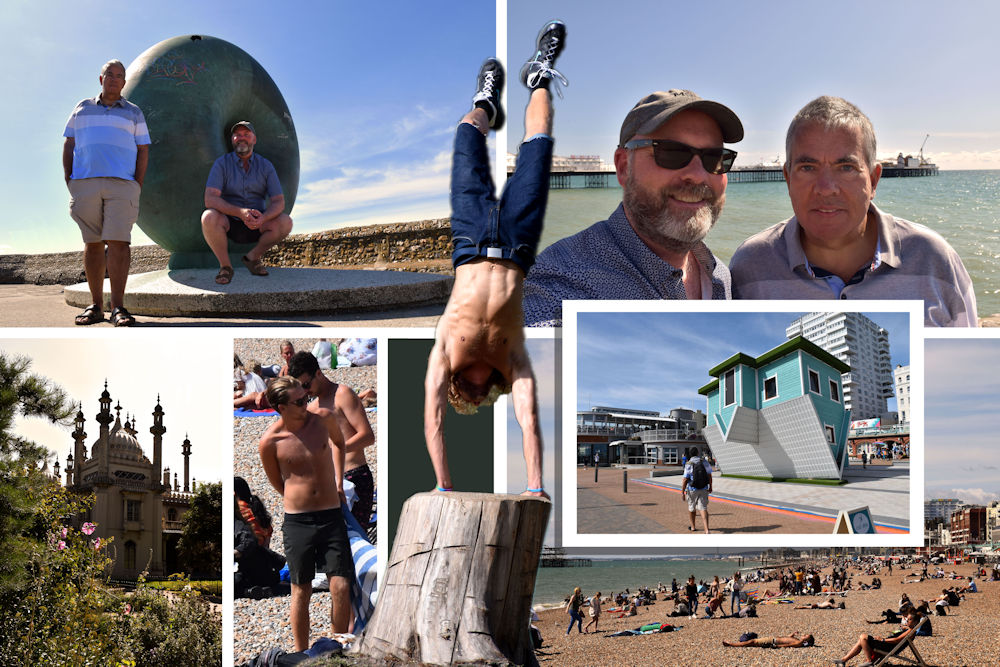 Walking along the beach in Brighton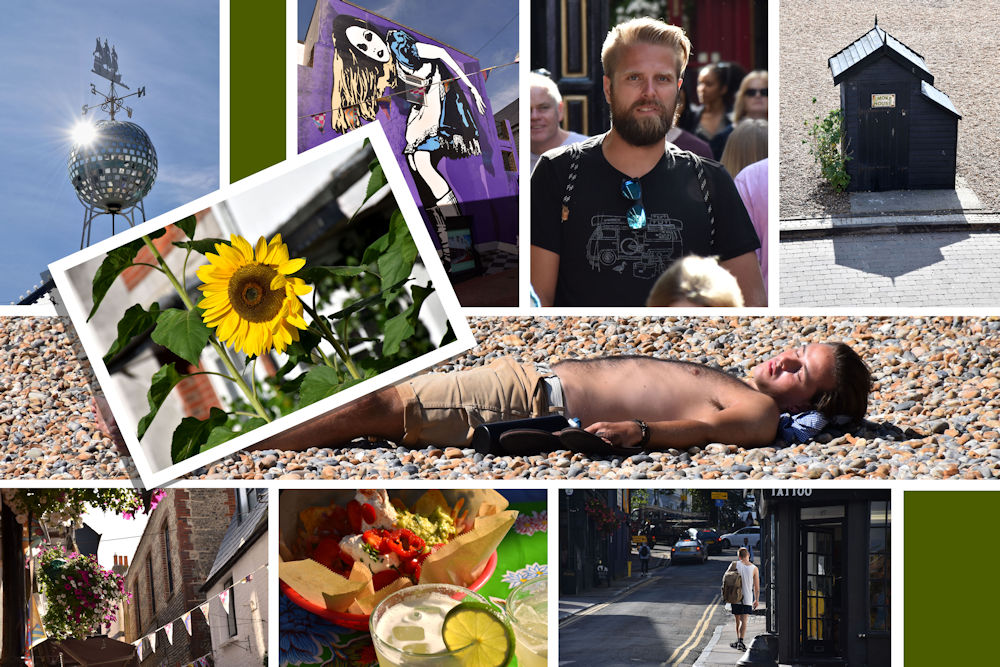 We finished with a delicious margarita and nachos before catching the train back home.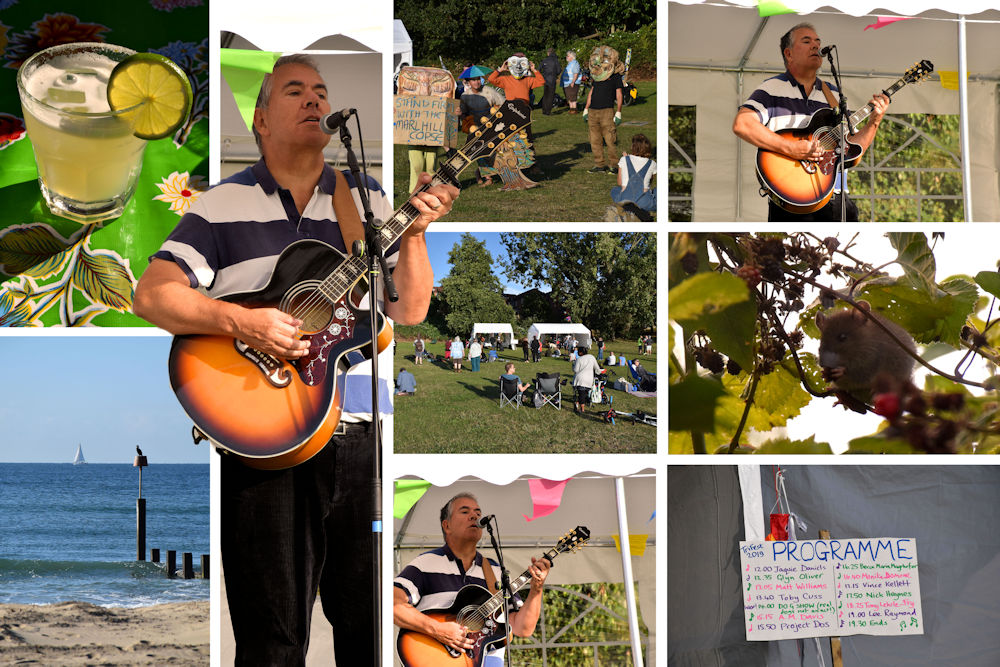 Nick played a set in our local park.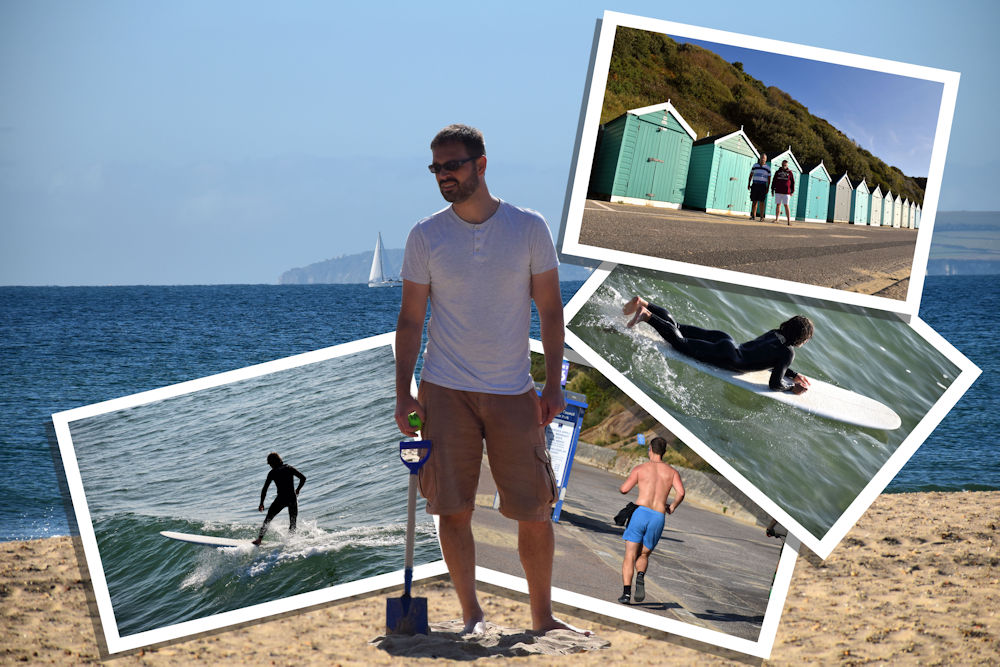 Saturday morning at the beach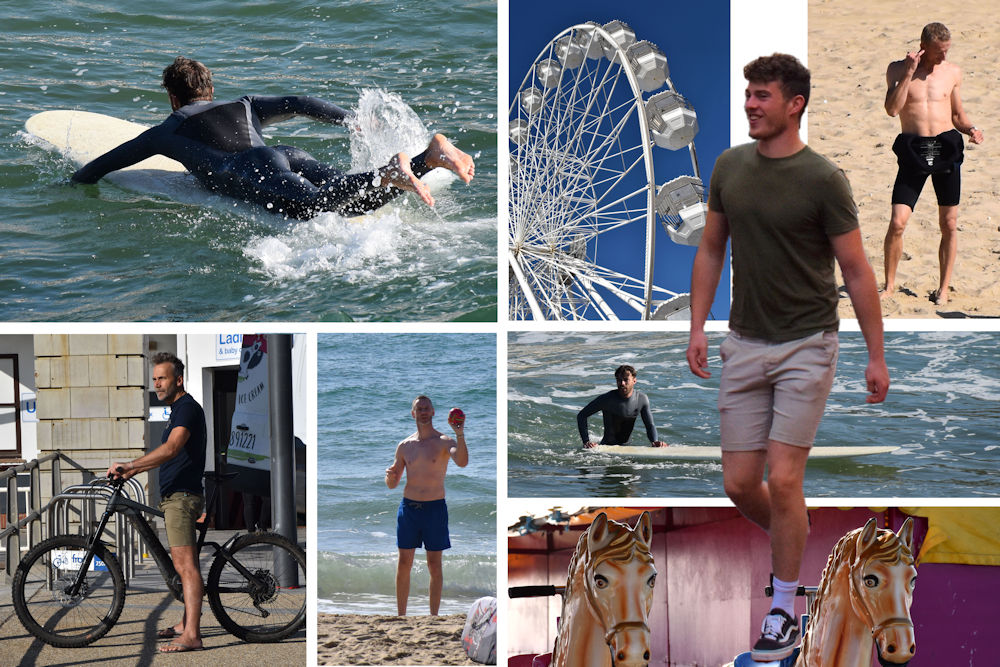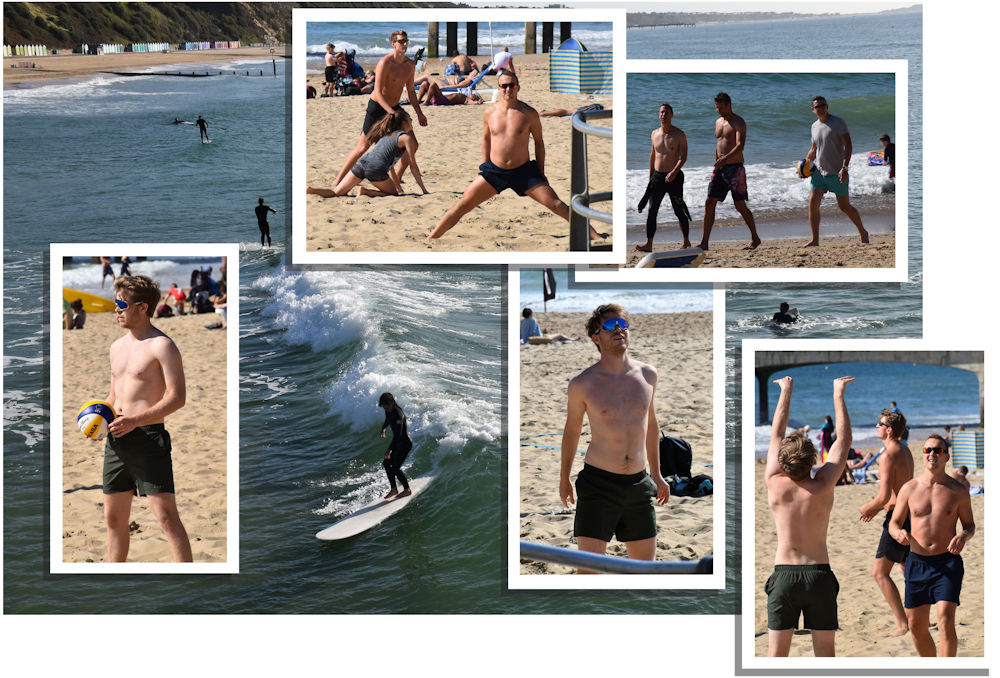 If this were Italy, they'd all be wearing puffer jackets in September.